Chickpea croutons are quick to make, taste great and are an addition to a great many dishes. Unlike classic croutons, they are full of healthy ingredients, such as fiber and minerals. Ideal with salads, appetizers or just for snacking.
Roast chickpeas properly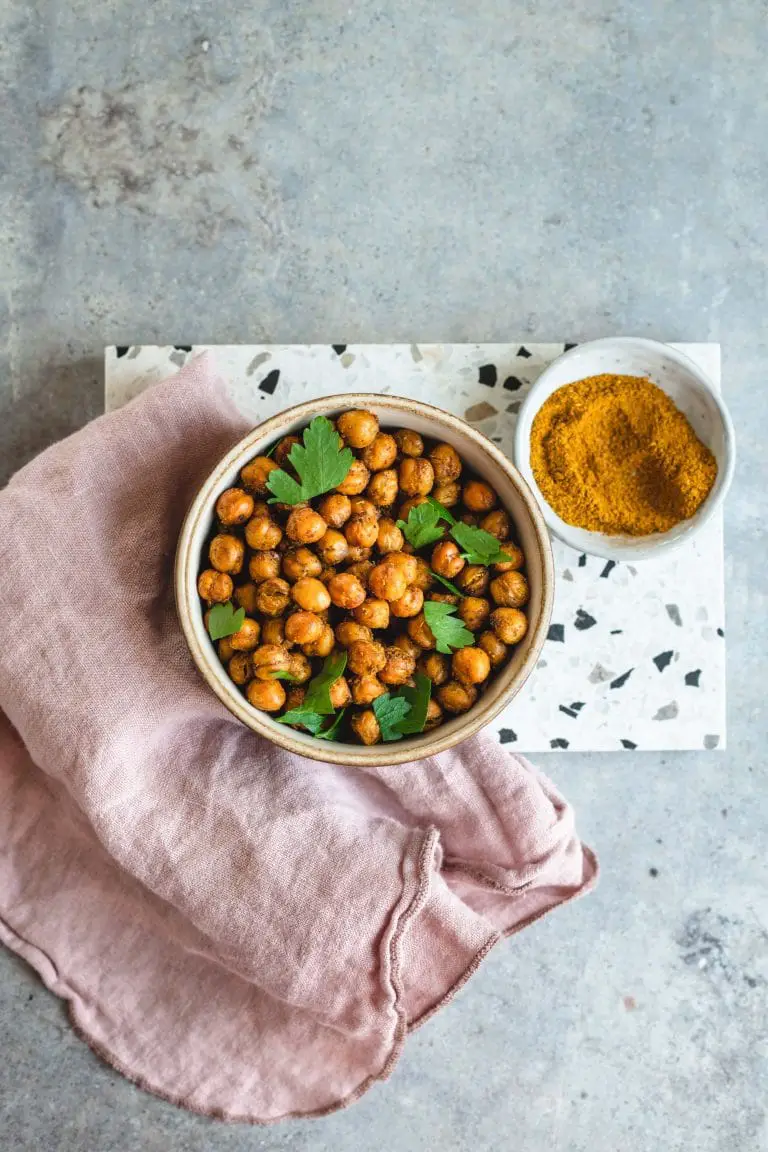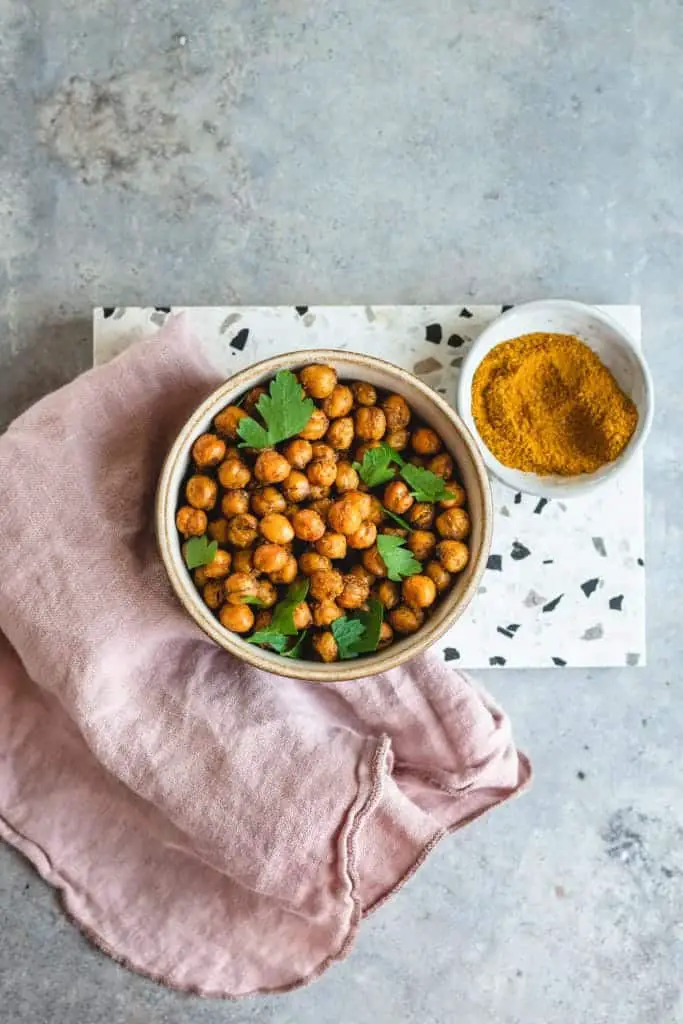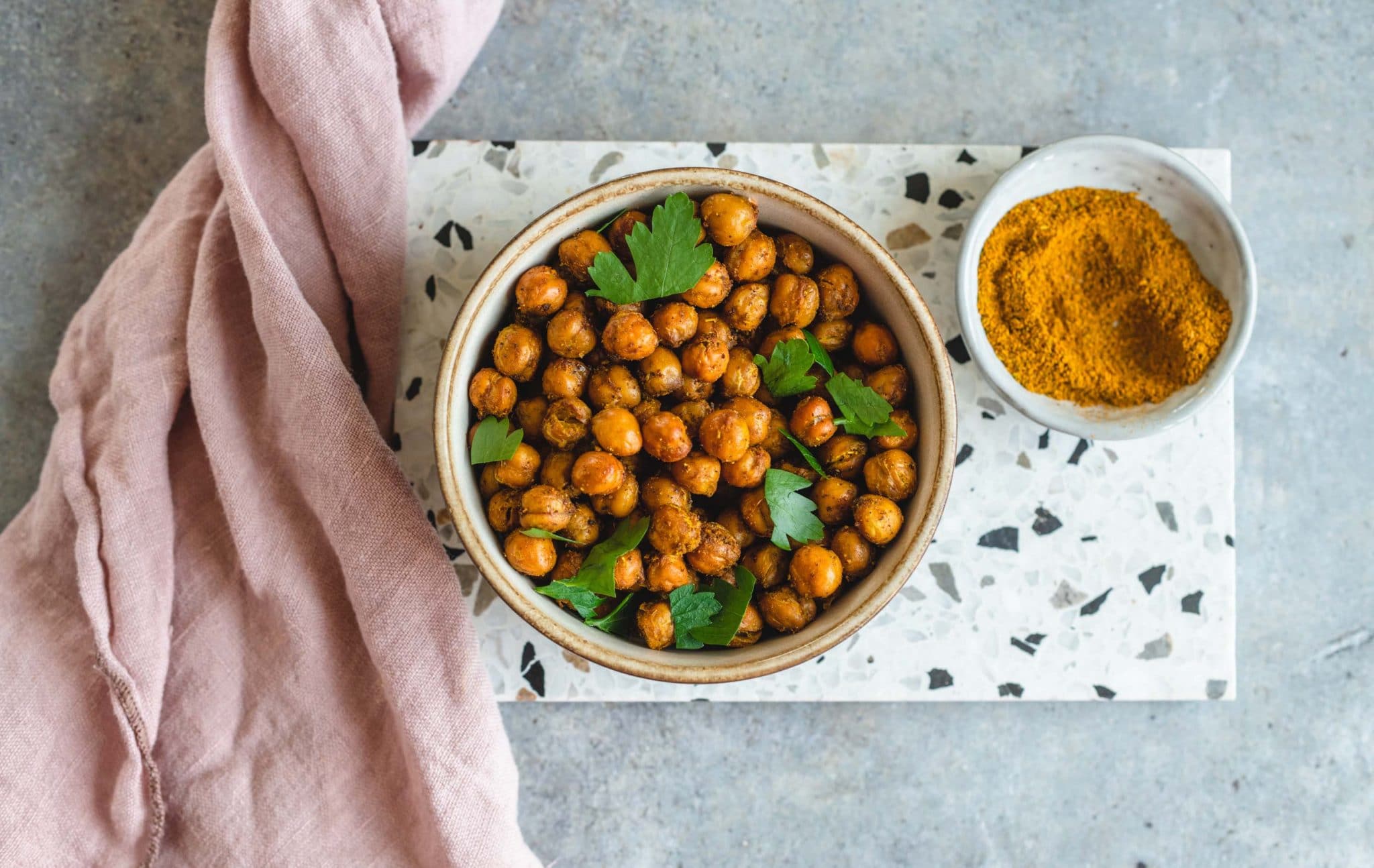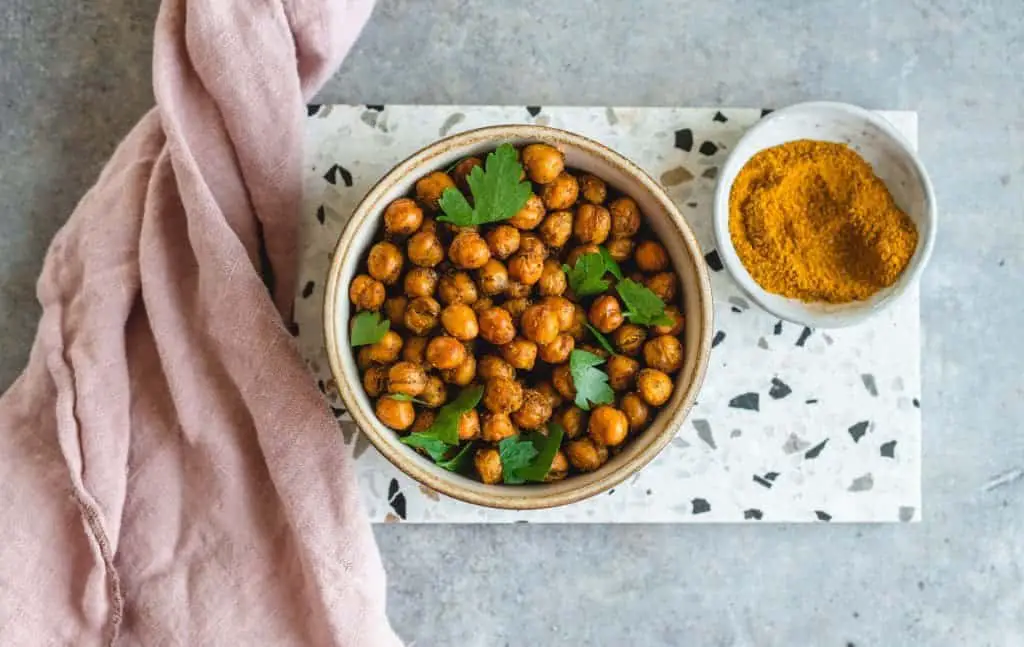 Roasting chickpeas requires only a few steps. The chickpeas are used in the cooked state. I like to use a jar or can of ready cooked chickpeas, it saves a lot of time. A nice side benefit is the chickpea water or aquafaba that remains after draining. It is wonderful for making different dishes and desserts. Here is a selection:
TIP: Always wash canned chickpeas thoroughly. I soak them in cold water for an additional 30 minutes.
Cooking chickpeas properly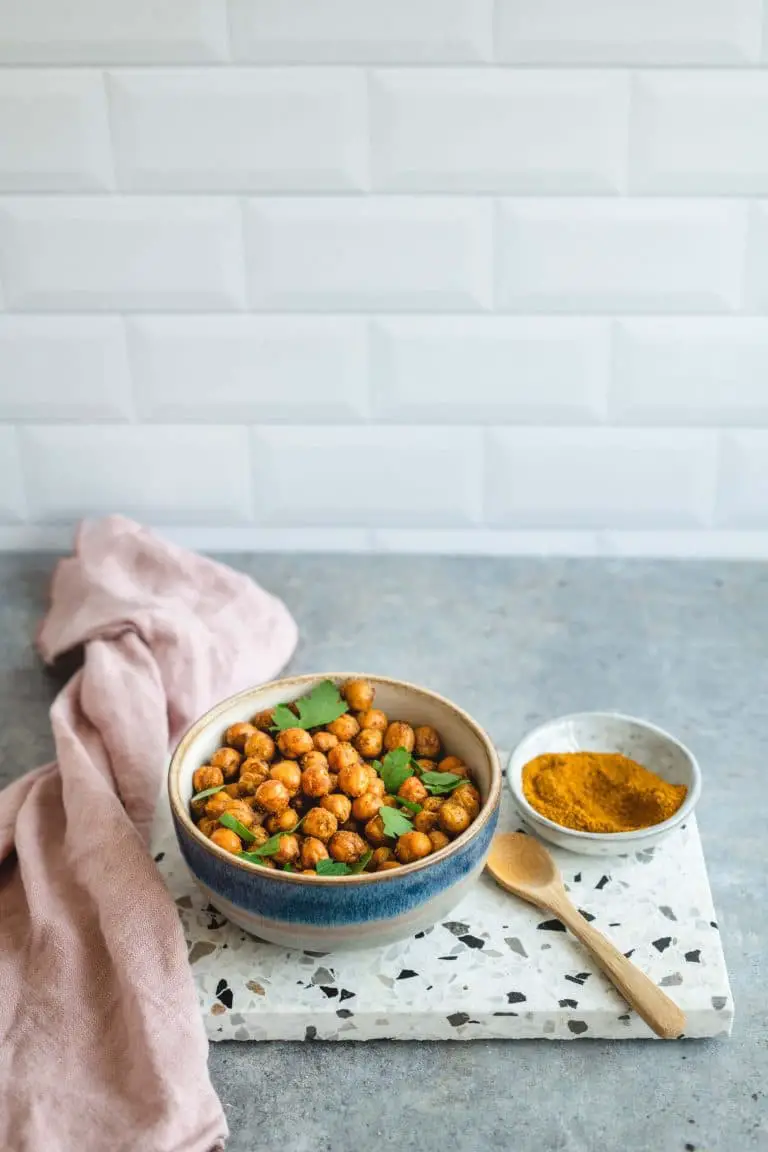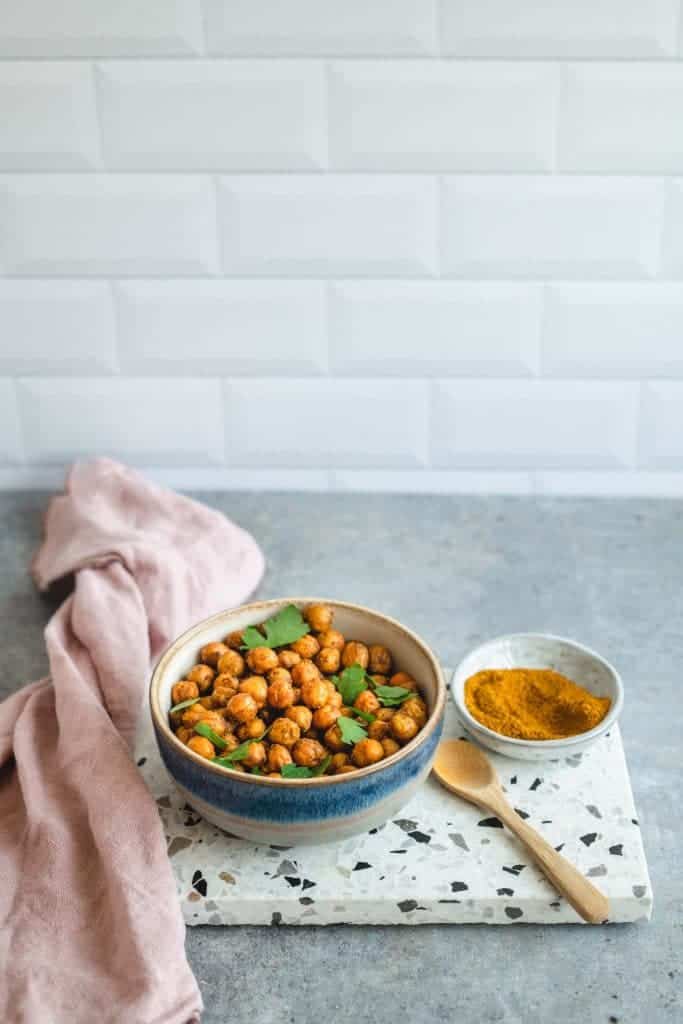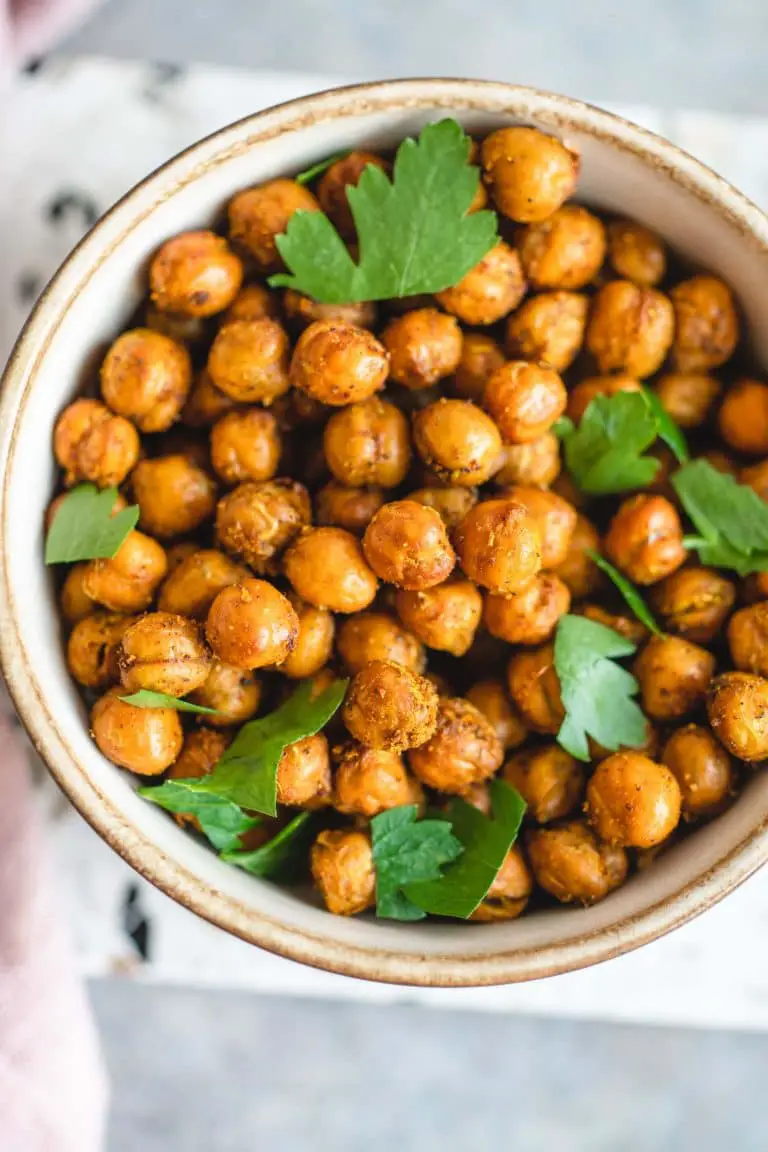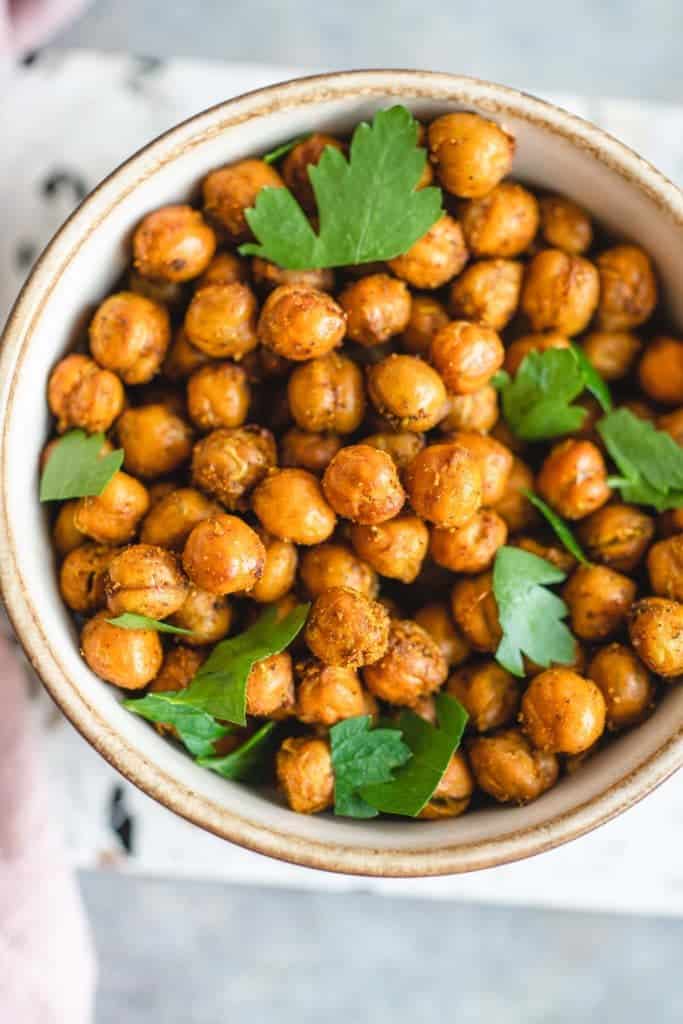 If I'm being completely honest, I have to admit that the home-cooked chickpeas taste better than the canned ones. However, you should allow some time if you want to cook the dried legumes yourself.
Please never eat chickpeas raw, because they contain the Toxin phasin . In the human body, this can cause red blood cells to stick together. If you get too much of it, you can develop intestinal problems. Regardless, uncooked chickpeas are inedible. For this reason, there is little chance of actually eating them raw.
Step 1: Soak chickpeas (1 cup) in enough cold water, preferably overnight or around 12 hours. Make sure you have a large enough container, as the legumes will expand. Other advantages of soaking include. Degradation of phytic acid , which leads to better digestibility and the reduction of cooking time.
Step 2: Drain and rinse again thoroughly. Discard the soaking water and never use it again, as it contains the above-mentioned phasin.
Step 3: Place chickpeas in a large pot and cover with enough water. Bring to a boil and cook for about two hours. The chickpeas are ready when you can easily pierce them with a knife.
If you want it to be fast and you prepare pulses very often, then I recommend you to buy a pressure cooker. This will reduce the total cooking time to 25 minutes. Note: Do not fill more than half of the pressure cooker, prepare on level 2 and DO NOT use the steam off function, but cool under cold running water.
Cook chickpeas in pressure cooker
Now all that's missing are the possible combinations for our chickpea croutons. My absolute highlight, is the combination with salads. I think here for example of my salad with tikka vegetables and coconut chutney, salad with tamari mushrooms or creamy noodle salad with cucumber. Alternatively, the crunchy croutons also go great on soups.
The chickpea croutons are :
Super fast made
versatile
Rich in valuable minerals
Few ingredients
Crispy
Do you love chickpeas as much as I do? Then I look forward to a review at the bottom of this page. If you post a picture, feel free to use the hashtag #veganevibes.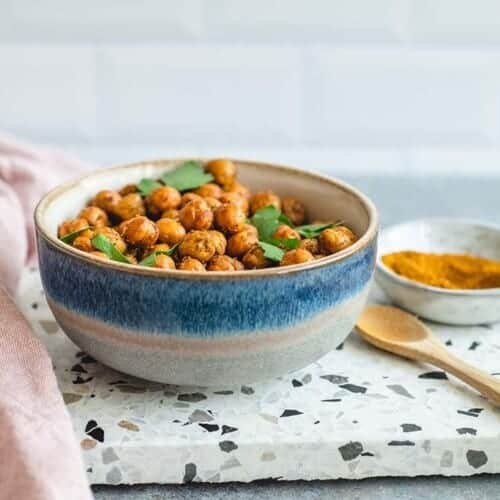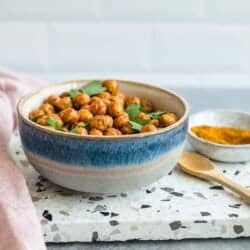 Chickpeas croutons make yourself
HOW TO instructions for roasting delicious and versatile chickpea croutons. Healthy, protein and fiber rich topping for salads, soups and other dishes. Vegan and gluten free.
AUTOR: VEGANEVIBES
TOPPING:
Fresh herbs

Lemon slices

Vegan sour cream
Anleitung 
Preheat oven to 200 degrees (convection) and line a baking sheet with a permanent baking mat or baking paper.

Strain chickpeas. Wash thoroughly, strain and pat dry with a clean tea towel.

Place in a large bowl, add olive oil, curry powder (or other spice blend of choice) and salt. Mix vigorously once until everything is well combined. Pour onto the baking sheet and spread evenly.

15 ml Olive oil,

1 tbspn Curry powder or other spice mixture of your choice,

A strong pinch of salt

Place in oven and roast between

25-30 minutes

depending on desired browning.

When the baking time is over, remove from the oven and use as desired.

Fresh herbs,

Lemon slices,

Vegan sour cream

Store in an airtight container in the refrigerator for up to 3 days, preferably fresh.
Nährwertangaben
Serving:
1
Portion
Calories:
143
kcal
Carbohydrates:
18
g
Protein:
6
g
Fat:
6
g
Saturated Fat:
1
g
Sodium:
5
mg
Potassium:
197
mg
Fiber:
5
g
Sugar:
3
g
Vitamin A:
20
IU
Vitamin C:
1
mg
Calcium:
34
mg
Iron:
2
mg