What is actually aquafaba, chickpea snow or vegan egg whites?
It is the liquid that remains when you cook chickpeas.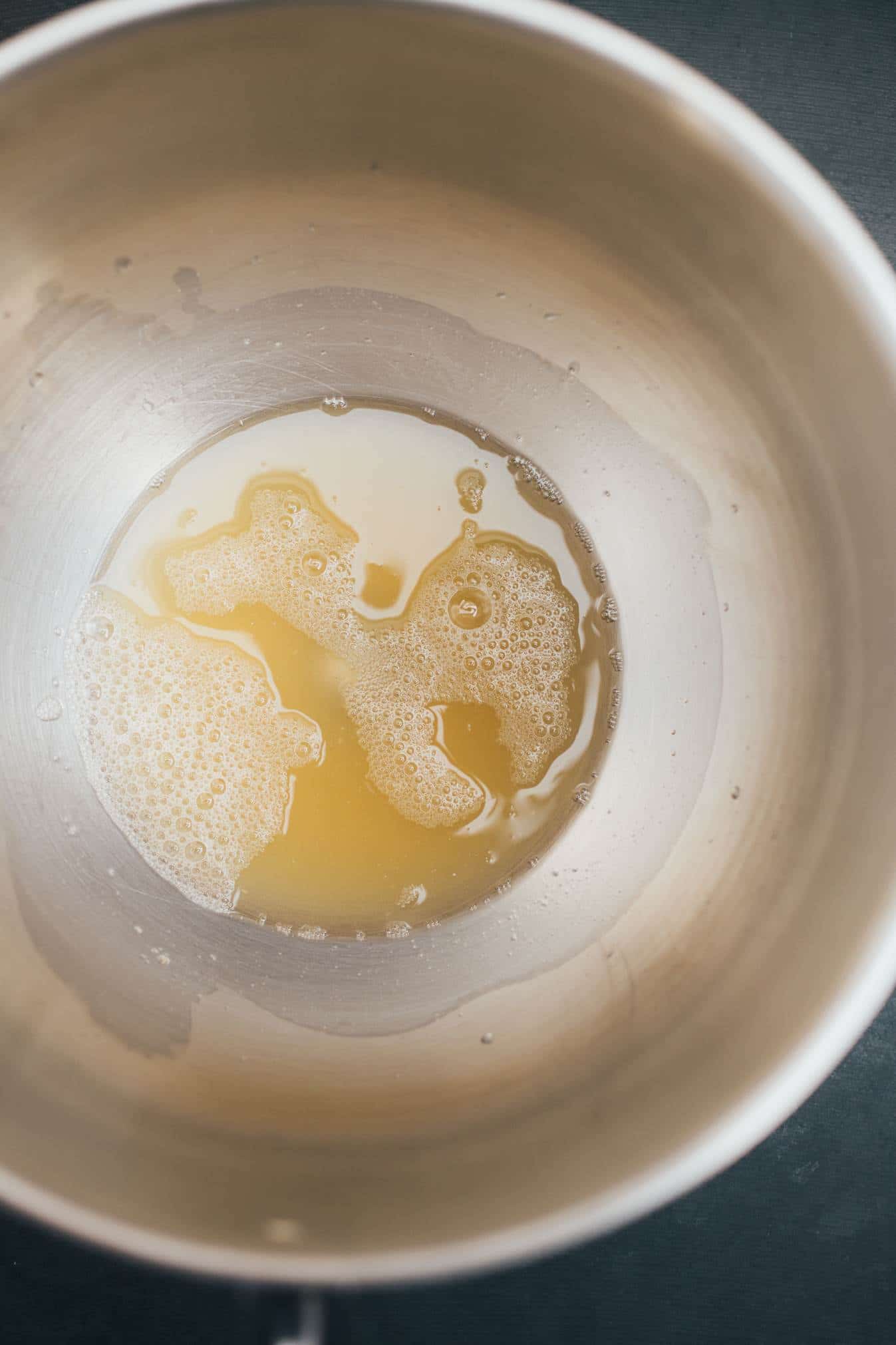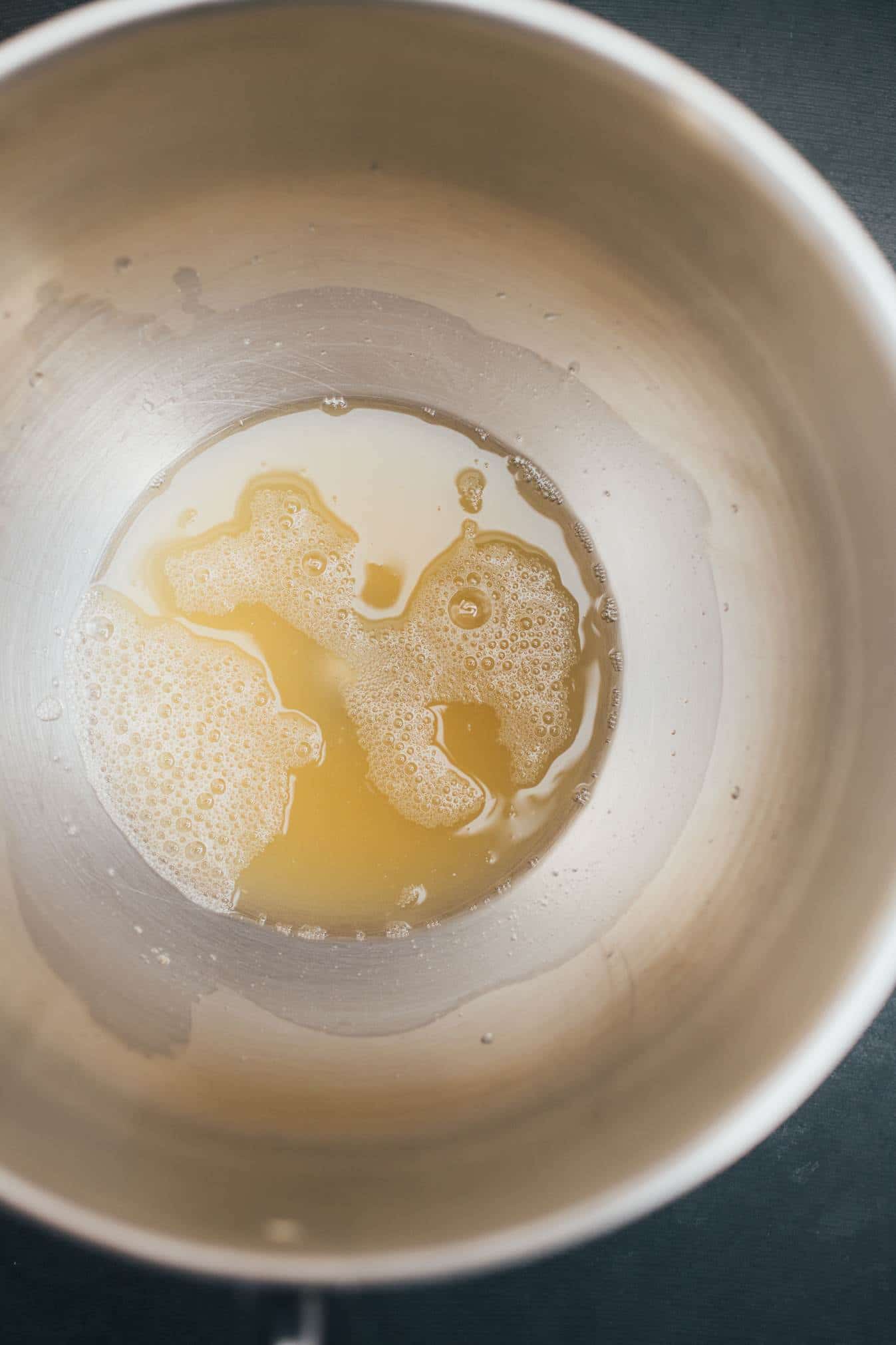 You can get this liquid in two ways:
You strain the chickpeas from a can or a jar and catch the water
You cook your own chickpeas and save the cooking water. Unfortunately, this method is not as reliable because the aquafaba may be too thin and you may need to cook it down further to get the right consistency.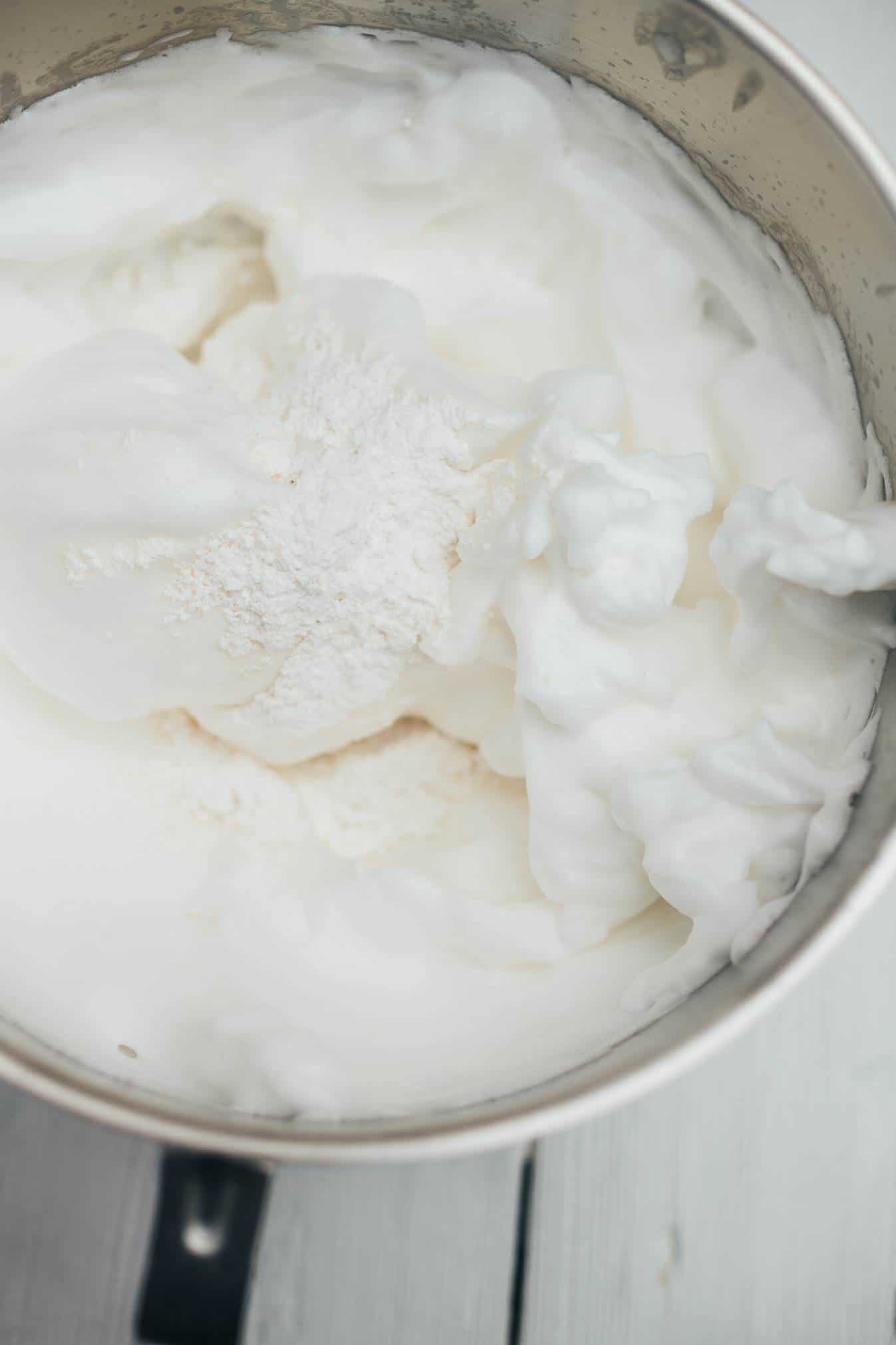 CONCLUSION: Beginners should definitely resort to the giggle water from cans or jars.
How to whip chickpea water?
The trick to chickpea water is a hand blender or food processor. Whipping by hand takes a lot of time and usually does not produce the desired results. I use a food processor and it works wonderfully.
Beating aquafaba usually takes 3-6 minutes to get stiff peaks. However, this depends on the power of your food processor. Try it out and stir a little longer and on the highest setting at the beginning. The good news is that you can't beat the giggle snow too long, because it gets stiffer the longer it's beaten. Try it out and don't be demotivated if it doesn't work perfectly the first time.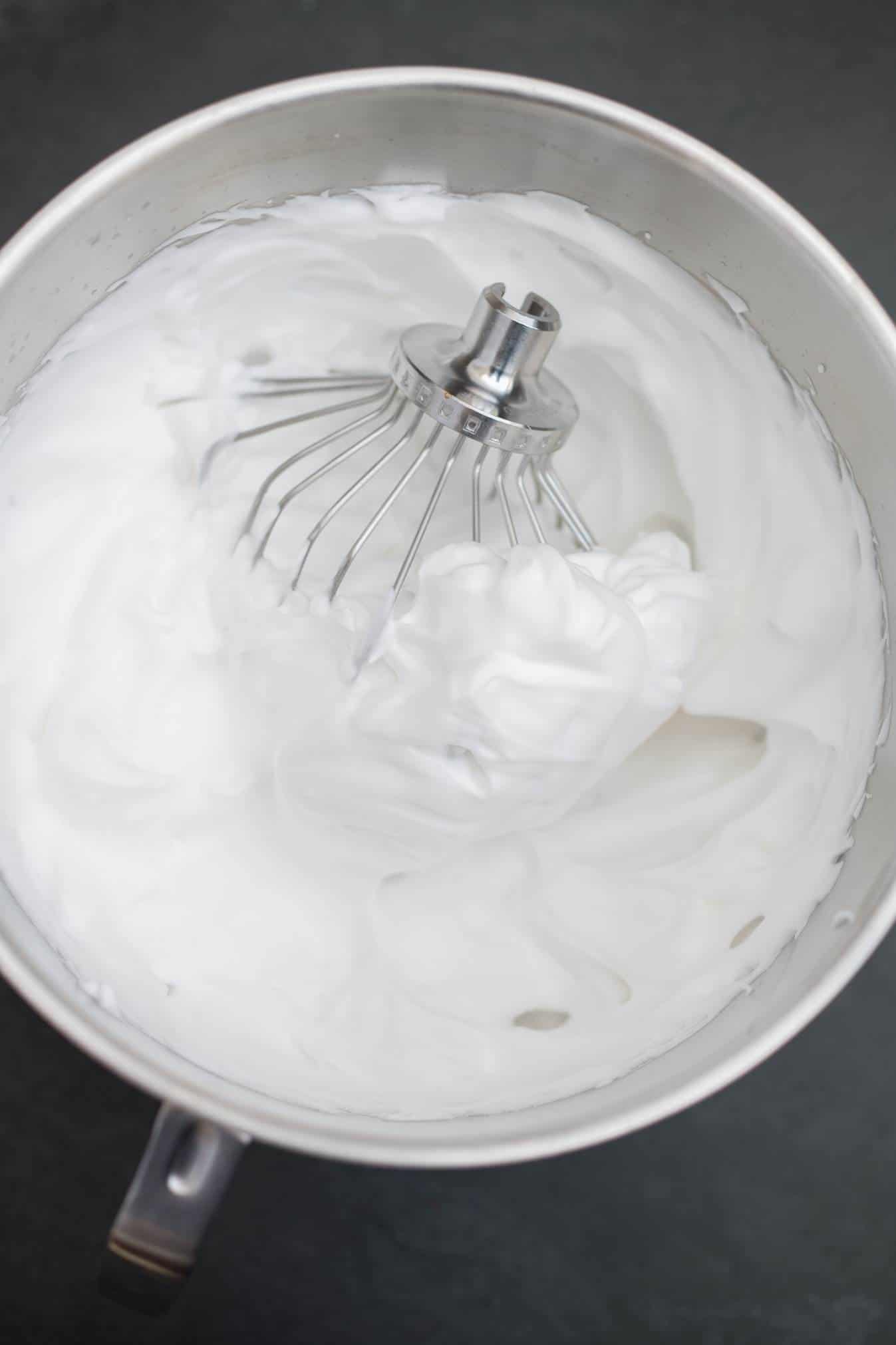 TIPS + TRICKS
Mainly make sure to use the water from purchased chickpeas. Once you have more practice, feel free to cook your own chickpeas. My favorite brand is Rapunzel, because I find the quality simply stunning.
Always work at room temperature, both the mixing bowl and the liquid of the chickpeas should be at room temperature and not from the refrigerator.
HOW CAN I USE AQUAFABA?
Sweetened with powdered sugar as a substitute for classic whipped cream
Liquid chocolate folded in, as chocolate mousse
Unbeaten as an egg substitute for cookies and much more(recipes to come!)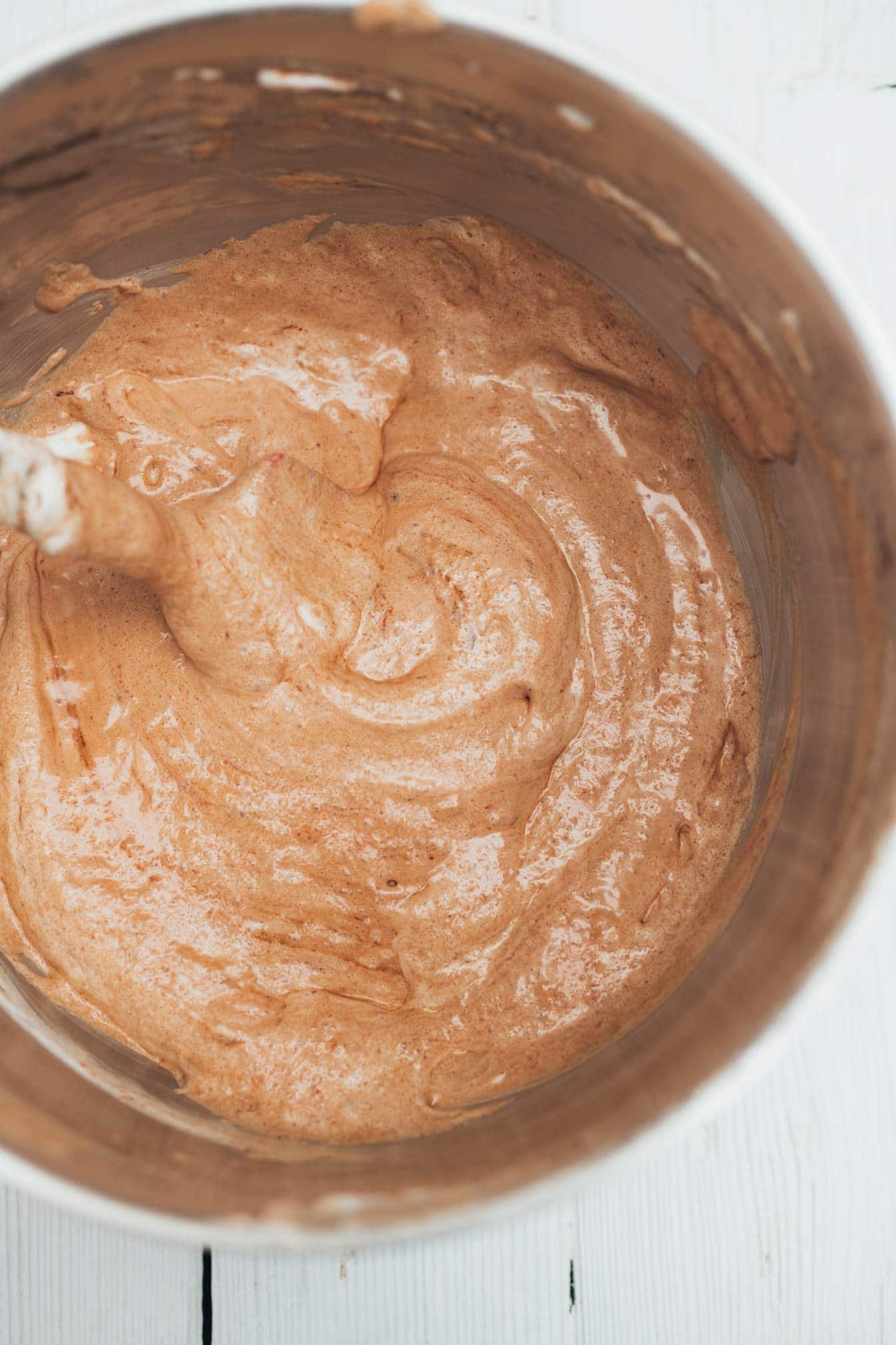 Aquafaba has only been discovered as an egg substitute in the last few years and there are still so many uses we can discover. Maybe you have a tip or two for me? I welcome feedback in the comments.
I am sure you will love aquafaba? Then I look forward to a review at the bottom of this page. If you post a picture, use the hashtag #veganevibes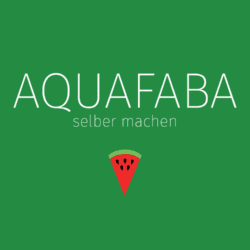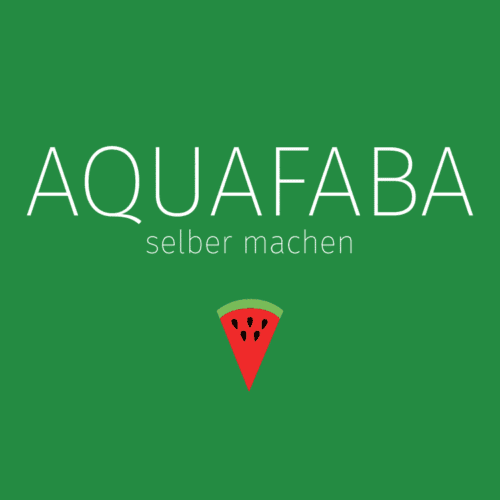 Make aquafaba yourself (How-To Guide)
Easy step-by-step guide to making aquafaba or giggle snow. How can I open it? What use is there for it? All questions are answered here. Makes 2 cups of stiff aquafaba
AUTOR: VEGANEVIBES
120

ml

Chickpea water

This is the liquid that remains when you strain a can or jar of chickpeas and collect the water (chickpea water = that's the aquafaba!).

1/4

TL

Xanthan Gum

can also be omitted, but the beaten egg white will then not be as stable
Anleitung 
Strain chickpeas and save the chickpea water – this is the chickpea water needed for aquafaba.


Place water in a mixing bowl (of food processor) and whip with mixer (hand mixer or food processor) on high speed

for 3-6 minutes

until chickling water has increased in volume and looks like beaten egg whites. If in doubt, continue beating longer and at the highest level rather than stopping too soon.

Optionally refine with powdered sugar and / or use in the desired recipe.

Nährwertangaben
Serving:
1
Portion
Calories:
374
kcal
Carbohydrates:
57
g
Protein:
20
g
Fat:
8
g
Sodium:
1181
mg
Potassium:
612
mg
Fiber:
18
g
Vitamin A:
65
IU
Calcium:
149
mg
Iron:
5.2
mg