Hoisin sauce is a spicy-sweet sauce that originated in China. I am a huge lover of Asian dishes and this sauce has definitely been missing from this blog. Quick and easy to make, it is ideal for quick dishes from the pan with vegetables and tofu.
Vegan hoisin sauce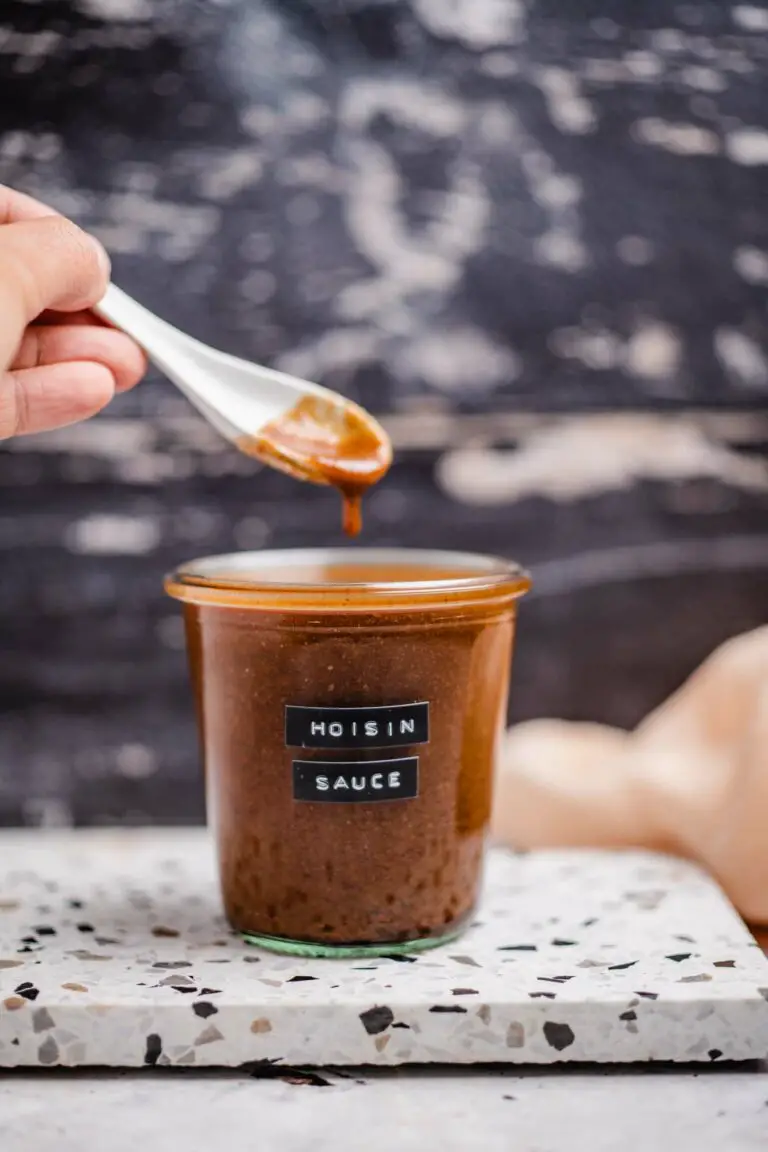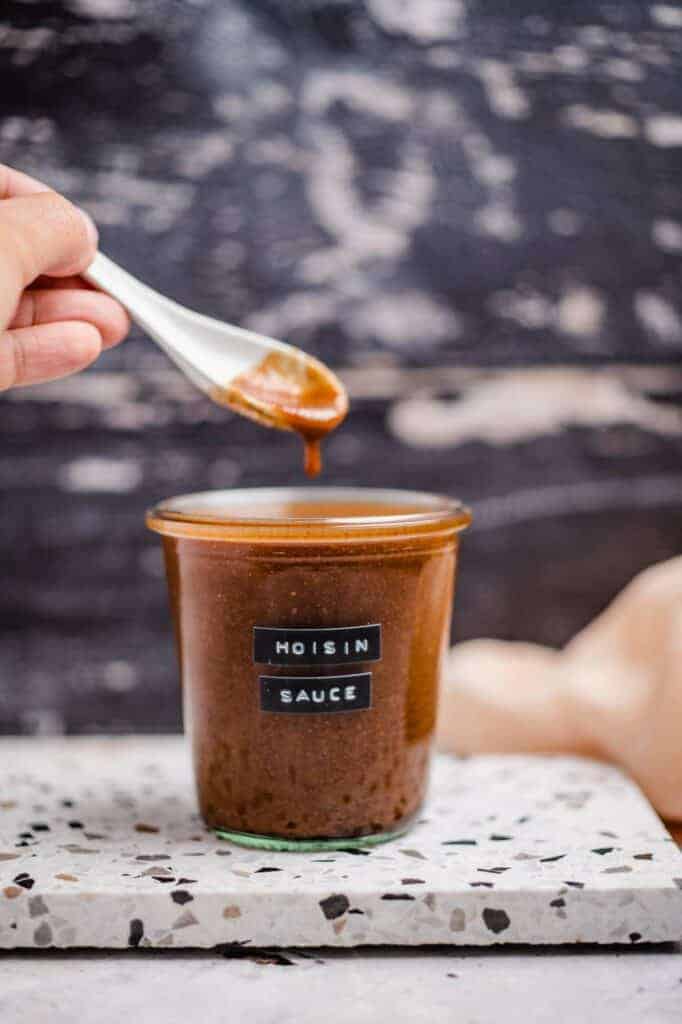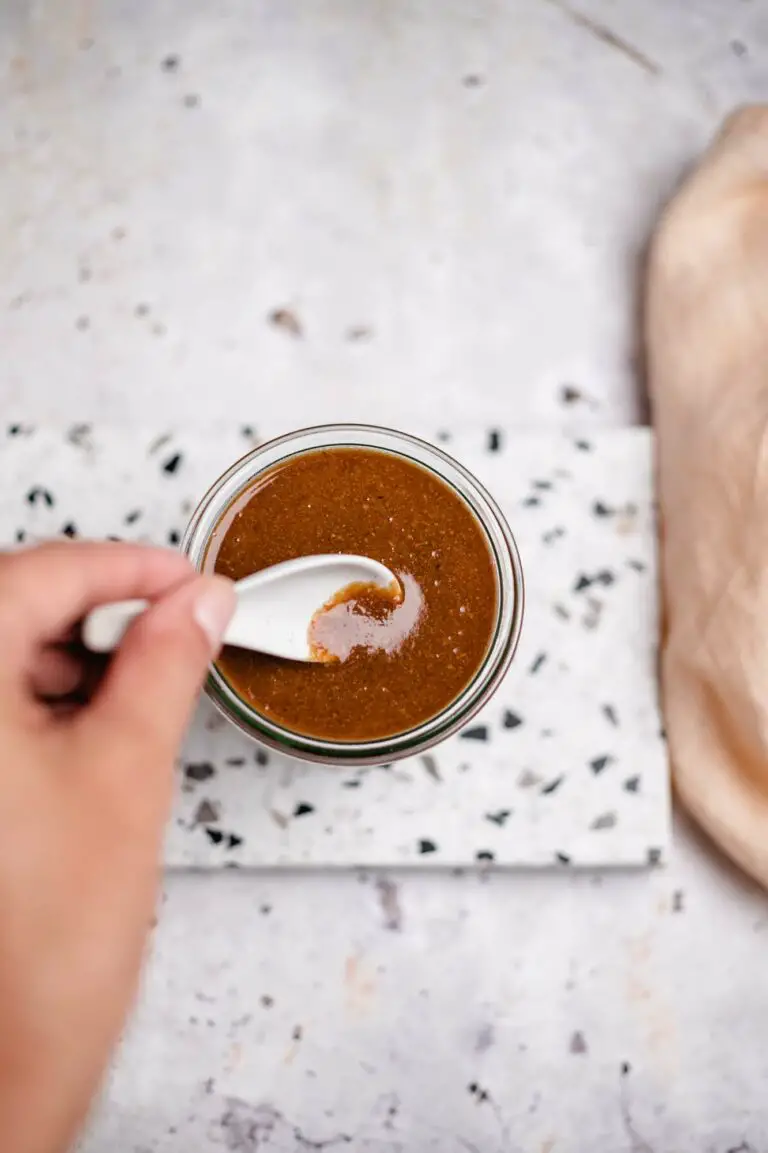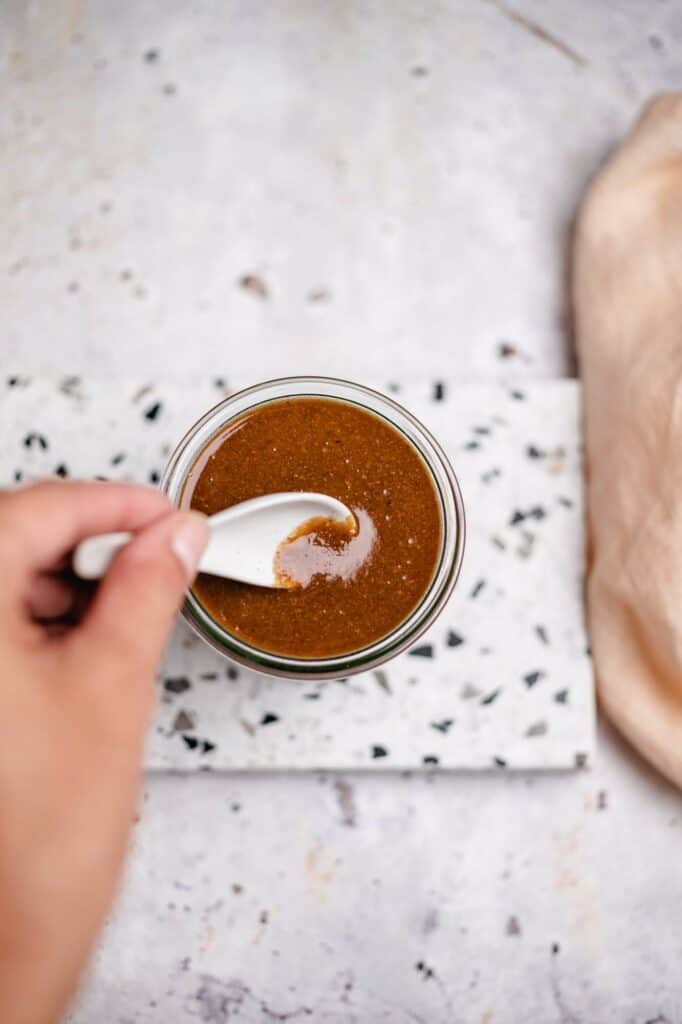 The classic hoisin sauce comes from China and is characterized by its brown-red color. It is quite thick and intensely spicy to sweet-hot in taste. Originally, hoisin sauce is made on the basis of fermented soybeans, red rice, garlic, vinegar, sugar and various spices.
The most famous dish with hoisin sauce is Peking duck. Maybe I make a times a vegan version of it? Feel free to post in the comments if you'd like me to do so. I'll suggest a few more recipes further down in the text that are perfect for pairing with our hoisin sauce today. In addition to enhancing dishes, this sauce can also be placed directly at the table for guests to season soups or other dishes as desired.
Note: Asian dishes often contain a large amount of refined sugar. We use maple syrup, which brings a nice, caramel note. Alternatively, date syrup is also suitable, as a full-fledged sweetener.
Asian sauces quick and easy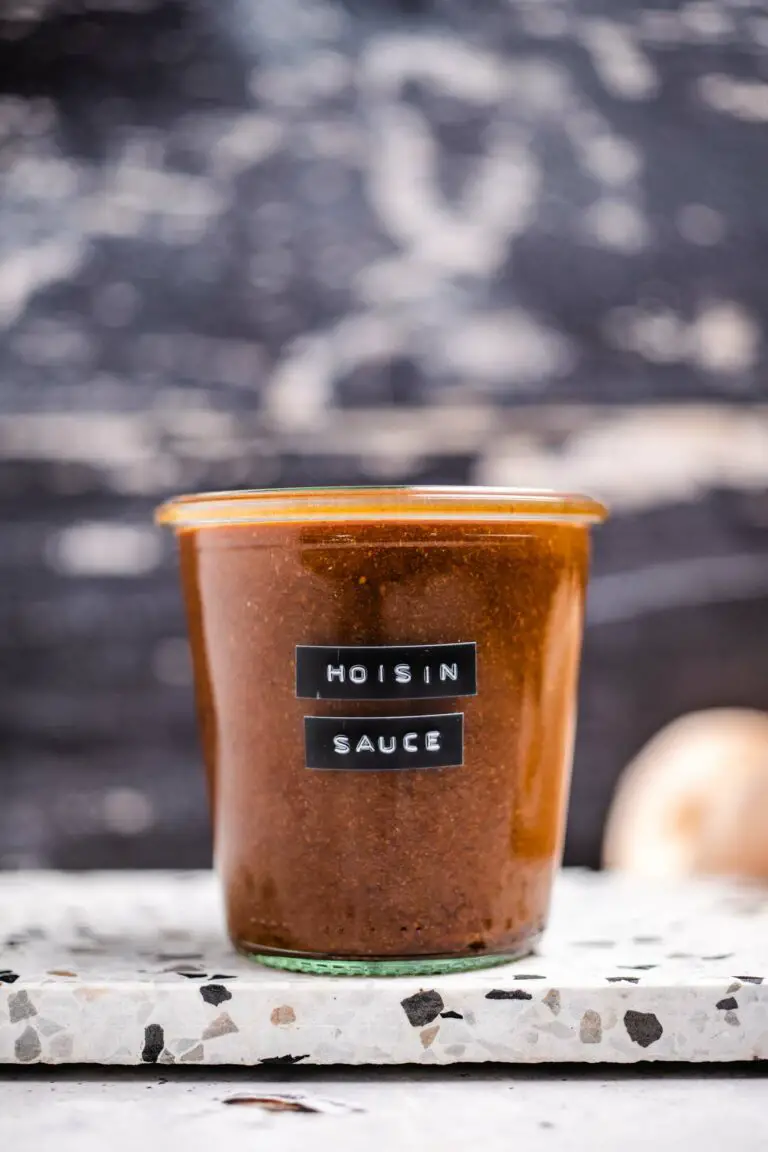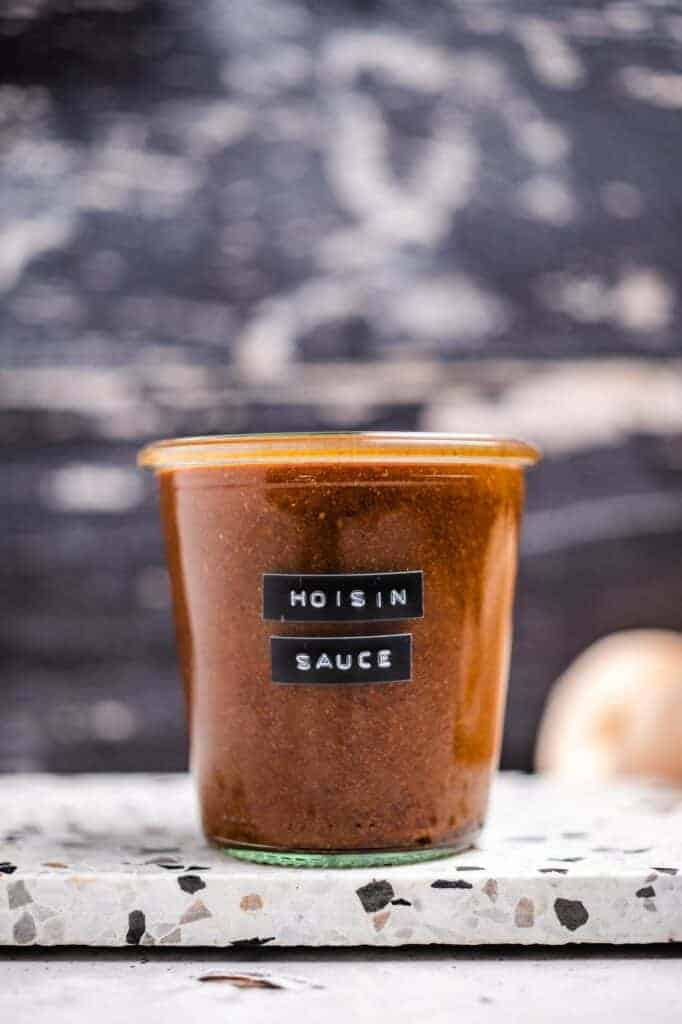 Maybe there is a Chinese reader or two among you? I just want to reiterate that I am presenting here my personal interpretation of a Hiosin Sauce. The original version contains fermented soybeans, which can be made at home only with great effort. But I am sure that you will also like this version very much.
Let's move on to the ingredients, tamari, almond paste(or other nut butter of choice), sesame oil, rice wine vinegar, maple syrup, miso and garlic powder(or fresh garlic). I use a light miso paste that is quite mild in flavor. However, dark, flavorful miso pastes are also suitable for this delicious sauce. Try it out. For those who don't have miso paste in the house, here are my substitute options:
Fermented bean paste, 1 tsp.
Gojujang Sauce 1 tsp + ½ tsp Five Spice Powder
Spicy Thai Chili Sauce 2 tsp + ½ tsp Five Spice Powder
What can I use the vegan gravy for?
Note: In general, you can use the sauce for all Asian dishes, whether as a sauce, marinade or dip.
The hoisin sauce (5 minutes) is:
versatile
aromatic
Few ingredients
Simply made
Asian
Are you as big a fan of Asian food as I am? Then I look forward to a review at the bottom of this page. If you post a picture, feel free to use the hashtag #veganevibes.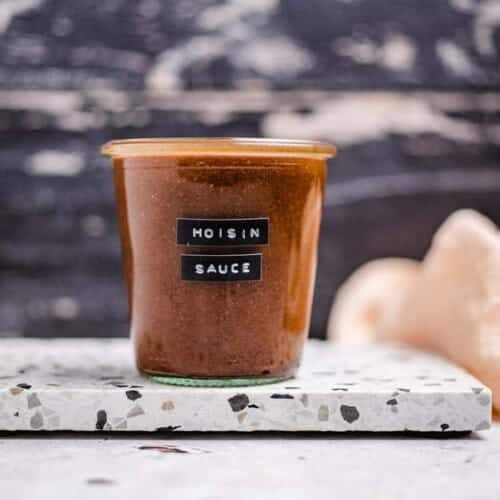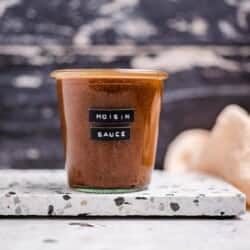 Hoisin sauce (5 minutes)
Simple, gluten-free hoisin sauce with few ingredients to enhance Asian dishes. Quick to make, versatile and keeps well. Vegan and gluten free.
AUTOR: VEGANEVIBES
Anleitung 
Add tamari, almond paste, maple syrup, rice wine vinegar, sesame oil, garlic granules, and miso paste to a bowl and whisk until well combined.

125 ml Tamari,

60 g Almond paste,

15 ml maple syrup,

30 ml Rice wine vinegar,

30 ml Sesame oil,

1 tbspn Garlic granules,

2 tbspn Miso paste

Use immediately and place remaining sauce in an airtight jar.

Can be kept in the refrigerator for up to 1 month.
Nährwertangaben
Serving:
1
Portion
Calories:
79
kcal
Carbohydrates:
3
g
Protein:
3
g
Fat:
6
g
Saturated Fat:
1
g
Polyunsaturated Fat:
2
g
Monounsaturated Fat:
3
g
Sodium:
706
mg
Potassium:
76
mg
Fiber:
1
g
Sugar:
1
g
Vitamin A:
1
IU
Vitamin C:
1
mg
Calcium:
25
mg
Iron:
1
mg