The best vegan BBQ Sauce , finally I have found it. Honestly, I've been hard at work the last few days trying to come up with a barbecue sauce that isn't made with fresh tomatoes or based on ketchup. I was on a YouTube channel the other day with really great vegan recipes from trained chefs. One of them made a BBQ sauce based on ketchup and I just wondered what the point was? Ketchup consists of tomato paste, sugar, vinegar and spices. Why would I use that as a base and then add sugar, vinegar, and spices again? Hmmm, I then just made up something myself and voila it became a BBQ sauce. Well, my dears, in the mood for a great vegan BBQ? Then let's start together.
The best vegan barbecue sauce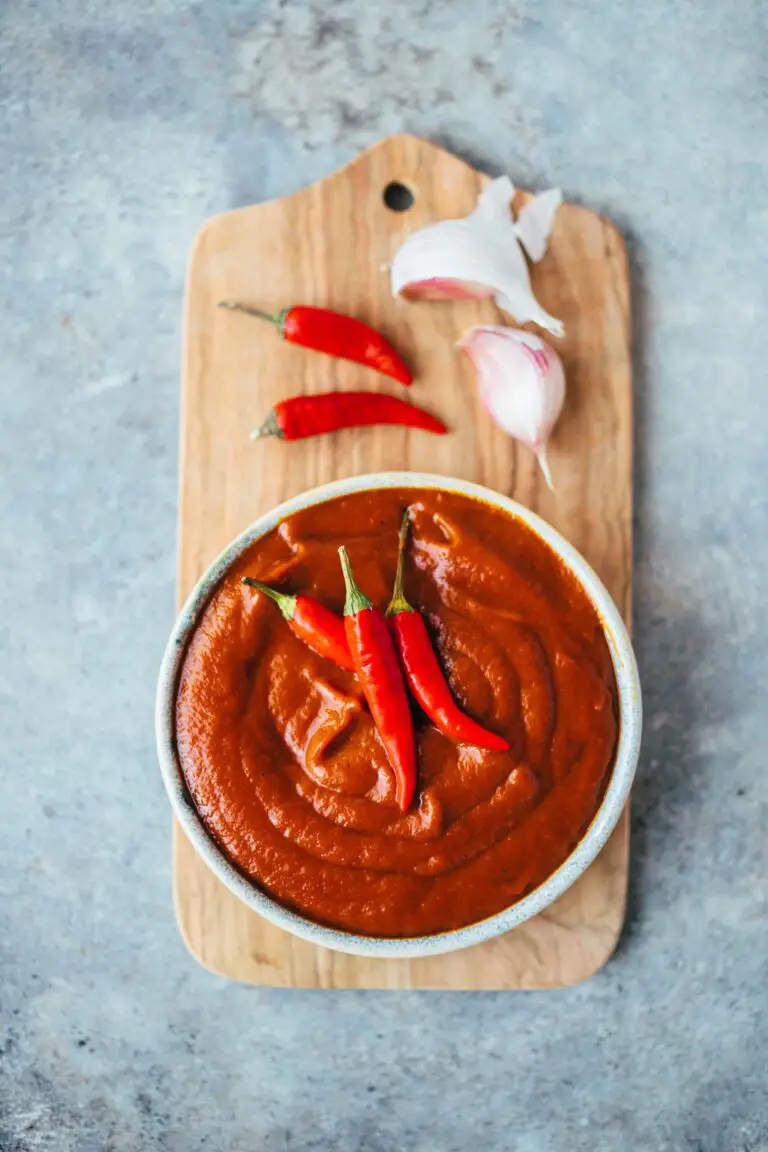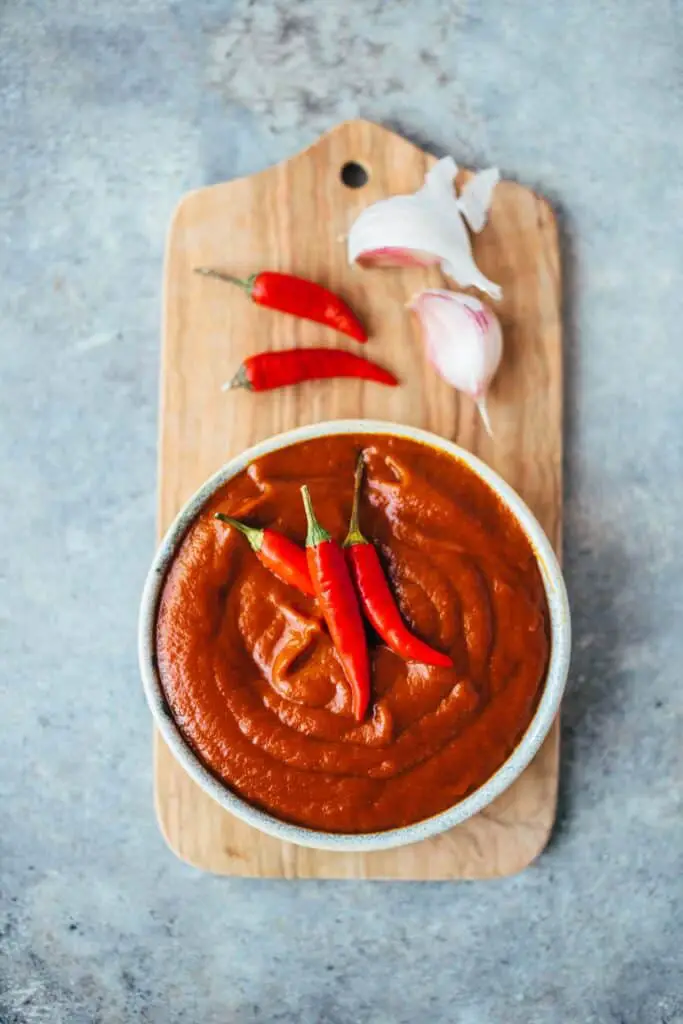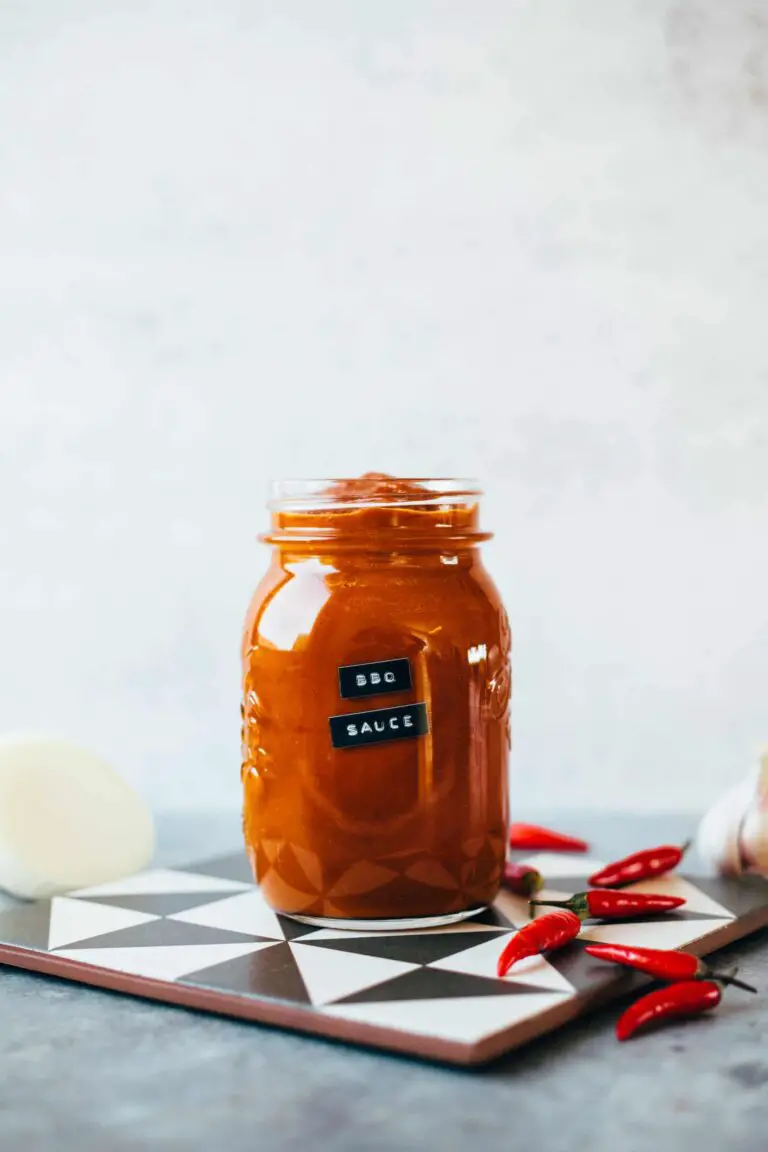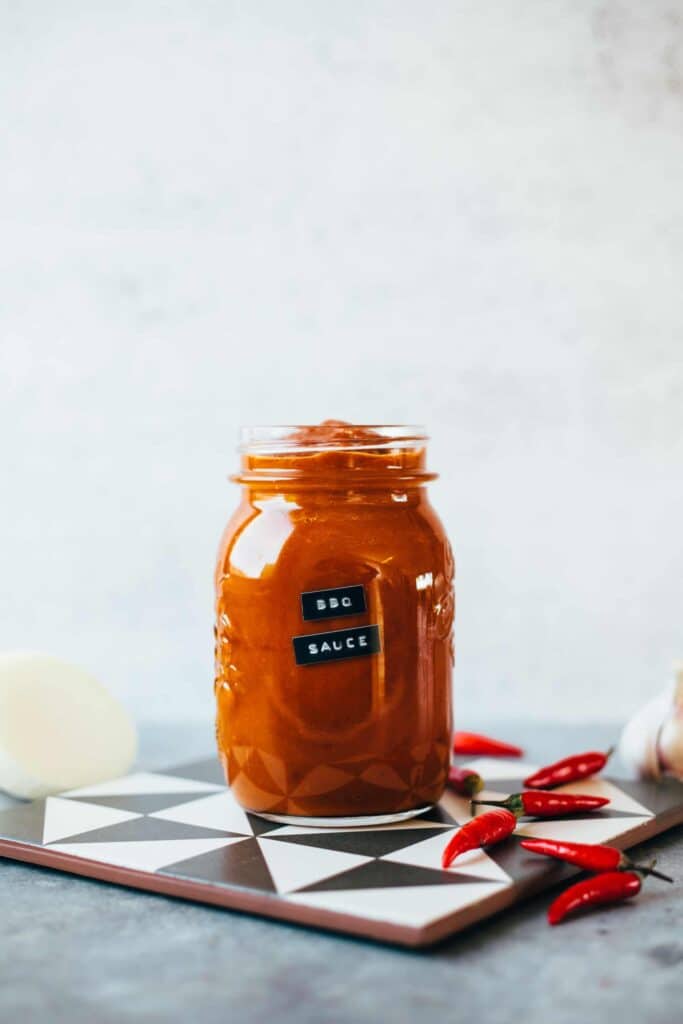 Yesterday I really had to laugh when I posted a picture of me and my husband in the "relationship group". why? In the picture we are standing with our van in our garden and sitting on our folding chairs. You have to camp somewhere, right? Why I had to smile was actually a comment from my brother-in-law. He said that together with friends it would be even more fun now. There's some truth to that, isn't there? This year we will rather pass the time at small BBQs with a few family members and rather not at big ones. BBQs. Maybe once the opportunity for all of us to try a lot of new things in a small circle. In any case, I am working at full speed on new vegan barbecue specialties more to come.
The preparation is relatively simple, starting with olive oil, white onion, chili and garlic. Add tomato paste, coconut blossom sugar, maple syrup, soy sauce, white wine vinegar, mustard, molasses, ginger, turmeric, nutmeg and cloves. Add water and let simmer. Then everything goes into the blender and is processed into a fine sauce. If you like, add a tablespoon of margarine for the typical shimmering sheen of the sauce. It's ready, our BBQ sauce and you can start marinating vegetables, such as our eggplant fillets.
Let's BBQ, or what do you say?
TIP: You can customize the spiciness of your sauce by picking the right chili. Personally, I love to cook with Bird Eye chilies, which I've come to appreciate quite a bit. They are easy to dose, last a very long time and are versatile. For this recipe, I just experimented and used an organic chili pepper.
We get the smoked flavor by using liquid smoke, but it is optional . Alternatively, you could use smoked paprika powder. The smoky in the sauce is a matter of taste, though, so I keep it optional.
Filling and storage takes place in sterilized preserving jars. Here, make sure that the lid and cap are clean and that the sauce is removed with a clean spoon. Store in a cool, sealed place in the refrigerator and you'll enjoy it for a long time.
So what's the advantage of homemade BBQ sauce compared to store-bought? You determine your ingredients, degree of spiciness and everything else yourself. A ready-bought organic barbecue sauce costs around 3,30€ (250ml) in the store, that may not speak after a really good price advantage for the homemade version. However, if you make and store larger quantities yourself, then it becomes relative. Let's face it, sometimes it's just great fun to make things yourself and know exactly what's in it.
How can I refine the BBQ sauce?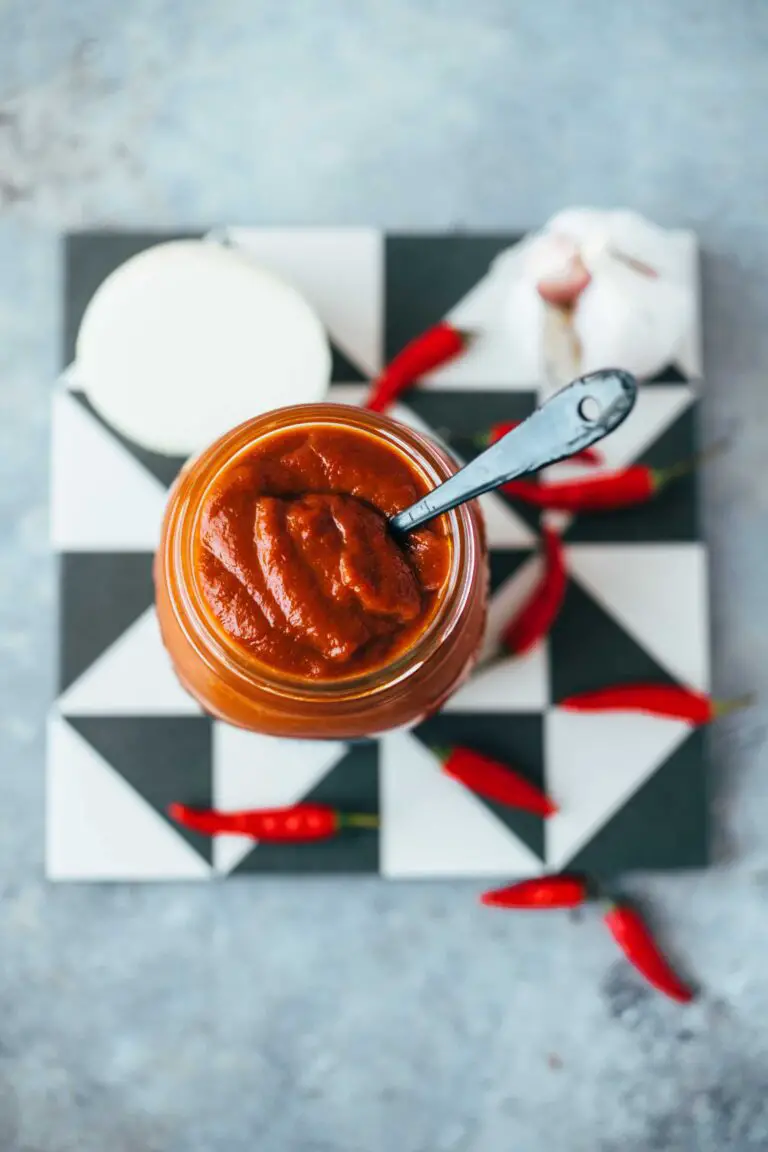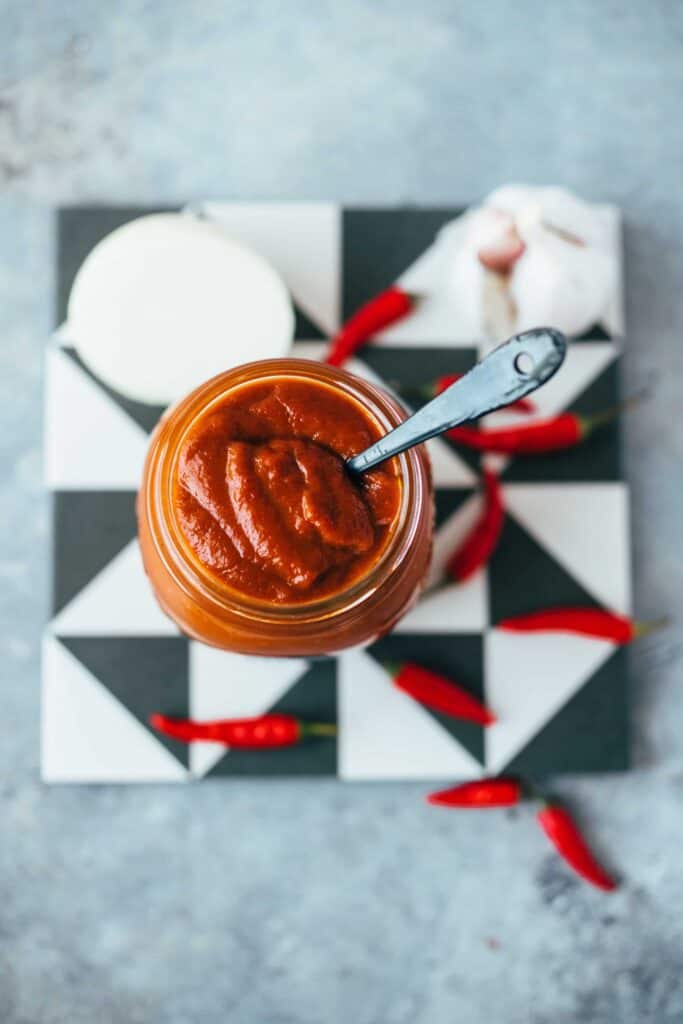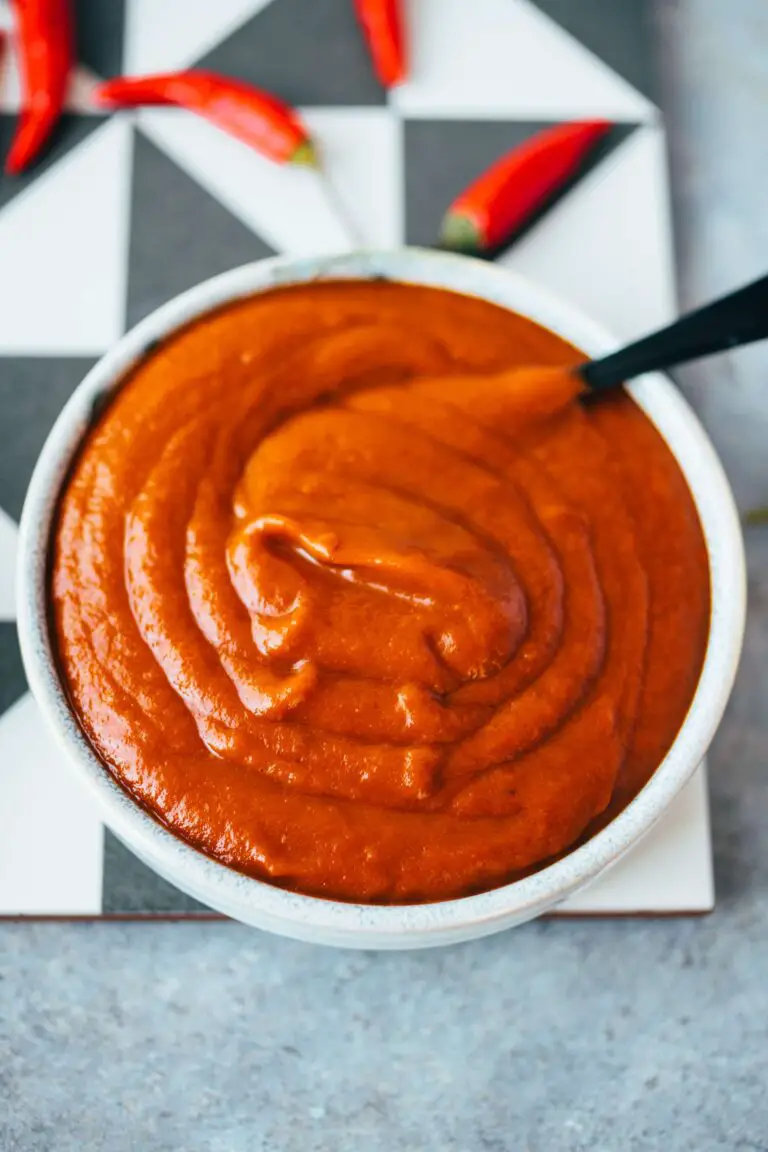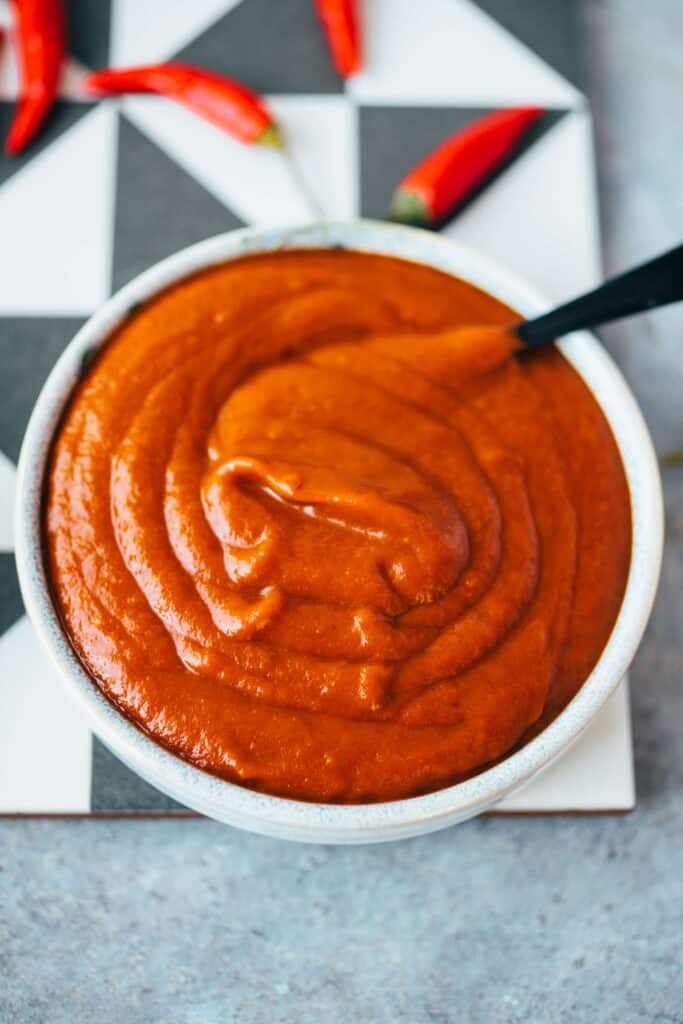 Here are a few more tips for customizing your BBQ sauce:
Chipotle (then it's really hot) or other exotic chili varieties (test dosage individually!)
Smoked salt saturated soy sauce (1 tsp)
Smoked paprika (1-2 tsp)
Mango pieces or cranberries for a fruity version (3-4 tbsp.)
I'm sure you'll find more suggestions on how to dress up this sauce. Then feel free to write me a comment about it at the very bottom of the page.
This sauce goes perfectly with anything that can be grilled (vegan of course) such as vegan grilled sausages, seitan steaks, Vegetable and especially to the eggplant fillets.
The best vegan BBQ sauce is:
aromatic
creamy
universal
fruity
Easy to manufacture
Let's start with this delicious vegan gluten-free BBQ sauce. I wish you a lot of fun with the re-cooking and am happy about a review at the bottom of this page. If you post a picture, use the hashtag #veganevibes.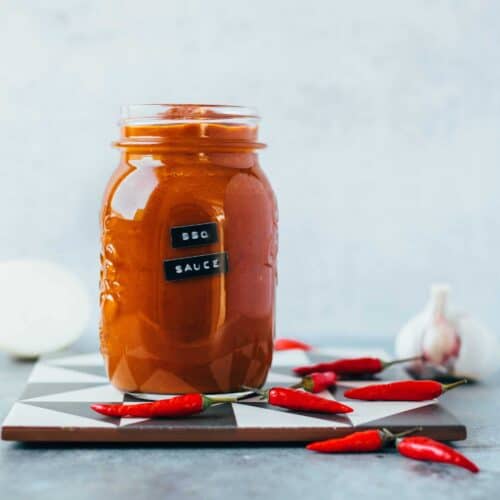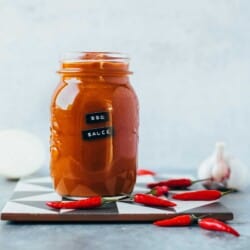 The best vegan BBQ sauce
Aromatic fruity and spicy BBQ sauce, made entirely without ketchup on the basis of tomato paste. Very versatile, vegan, gluten-free and lactose-free. Perfect for the barbecue with the whole family.
AUTOR: VEGANEVIBES
2

Piece

Garlic cloves

peeled and finely sliced or pressed

½

Piece

white onion

peeled and diced

1-2

Piece

Chili peppers of your choice

coarsely sliced, alternatively 1-2 Bird Eye chilies

250

g

Tomato paste

4

tbspn

Coconut blossom sugar

alternatively use brown sugar, or cane sugar

4

tbspn

maple syrup

2

tbspn

White wine vinegar

2

tbspn

Soy sauce

1

EL

Mustard

I use Dijon mustard, optionally 1 tsp ground mustard seeds

1

tbspn

Molasses

1

tbspn

Ginger powder

1

tbspn

Turmeric

¼

tbspn

Cloves

¼

tbspn

Nutmeg

optionally a splash of liquid smoke

optional 1 tablespoon margarine

optional 1 tsp smoked paprika

125

ml

Water

for boiling down, more as needed and desired
Anleitung 
Heat a saucepan and pour in the oil.

Add onion, garlic and chili, stir and saute until translucent.

2 Piece Garlic cloves,

½ Piece white onion,

1-2 Piece Chili peppers of your choice

Add tomato paste, coconut blossom sugar, maple syrup, white wine vinegar, soy sauce, mustard, molasses, ginger powder, turmeric, cloves and nutmeg and stir vigorously once. Pour on water. Optionally add a dash of liquid smoke.

250 g Tomato paste,

4 tbspn Coconut blossom sugar,

4 tbspn maple syrup,

2 tbspn White wine vinegar,

2 tbspn Soy sauce,

1 EL Mustard,

1 tbspn Molasses,

1 tbspn Ginger powder,

1 tbspn Turmeric,

¼ tbspn Cloves,

¼ tbspn Nutmeg,

optionally a splash of liquid smoke,

optional 1 tsp smoked paprika

Simmer with the lid closed for 20 minutes.

After the cooking time is over, transfer to a blender, add (optionally) 1 tablespoon of margarine and blend to a fine sauce.

optional 1 tablespoon margarine

Pour into sterilized jars and cover with a lid while the sauce is still hot. Alternatively, use immediately for marinating vegetables.

Keeps for about 1 month in a sterilized jar. Remove with a clean spoon, close tightly and store in a cool place.
Nährwertangaben
Serving:
1
Portion
Calories:
33
kcal
Carbohydrates:
7
g
Protein:
1
g
Fat:
1
g
Saturated Fat:
1
g
Sodium:
401
mg
Potassium:
290
mg
Fiber:
1
g
Sugar:
5
g
Vitamin A:
381
IU
Vitamin C:
6
mg
Calcium:
13
mg
Iron:
1
mg