Healthy ice cream cones that also taste good? Yep, that's exactly what we're doing together today. It is always such a thing with the Ice cream wafers because the ready bought ones are mostly neither gluten-free nor wholesome. We want to change that with this Recipe change and make a very healthy variant. At the moment, you don't really know where to go weather-wise, at least here in Bavaria. Just now it rains once again and I could just save my hammock. The sun also makes an appearance from time to time, but unfortunately we have not yet cracked the 30-degree mark this season. The good news is that it's warm enough to Ice to eat and that's what we're doing now. Are you ready?
Healthy ice cream cones 2.0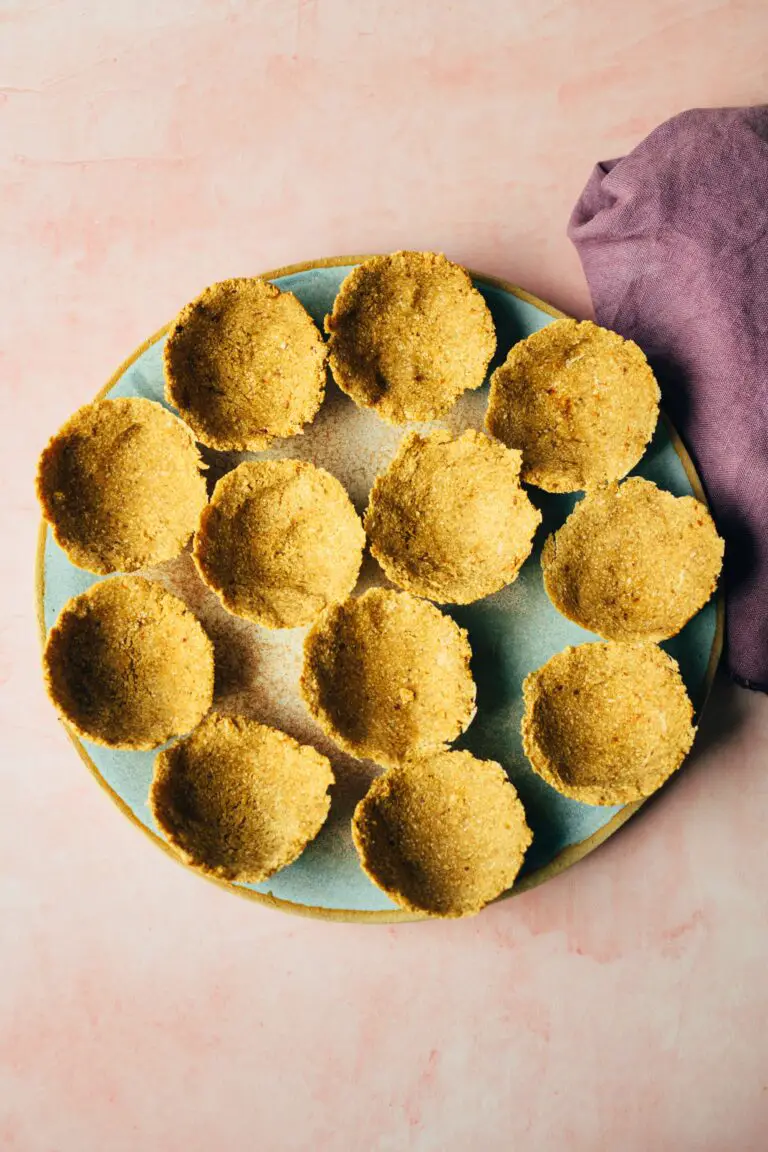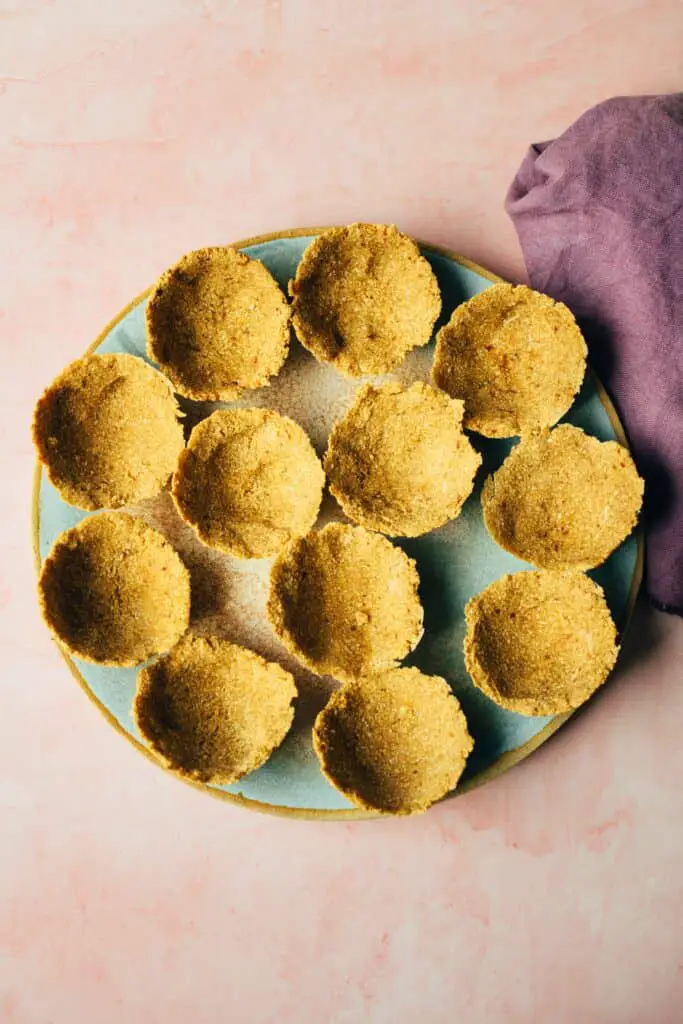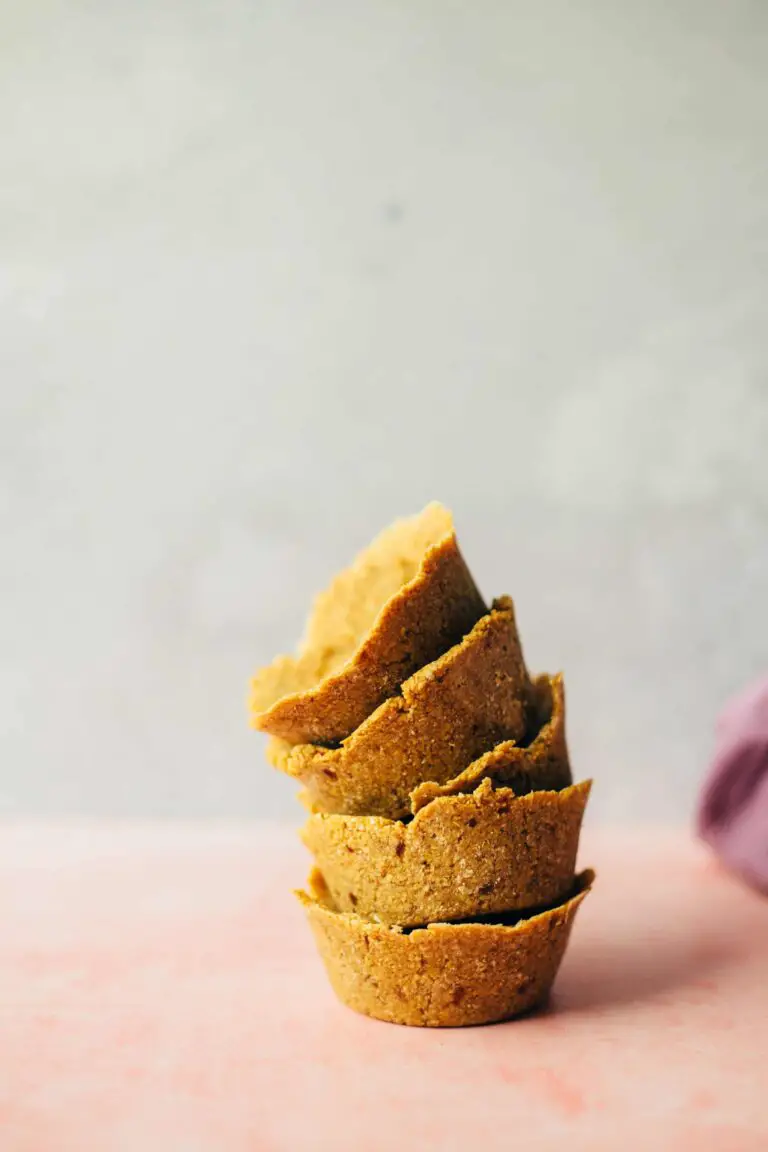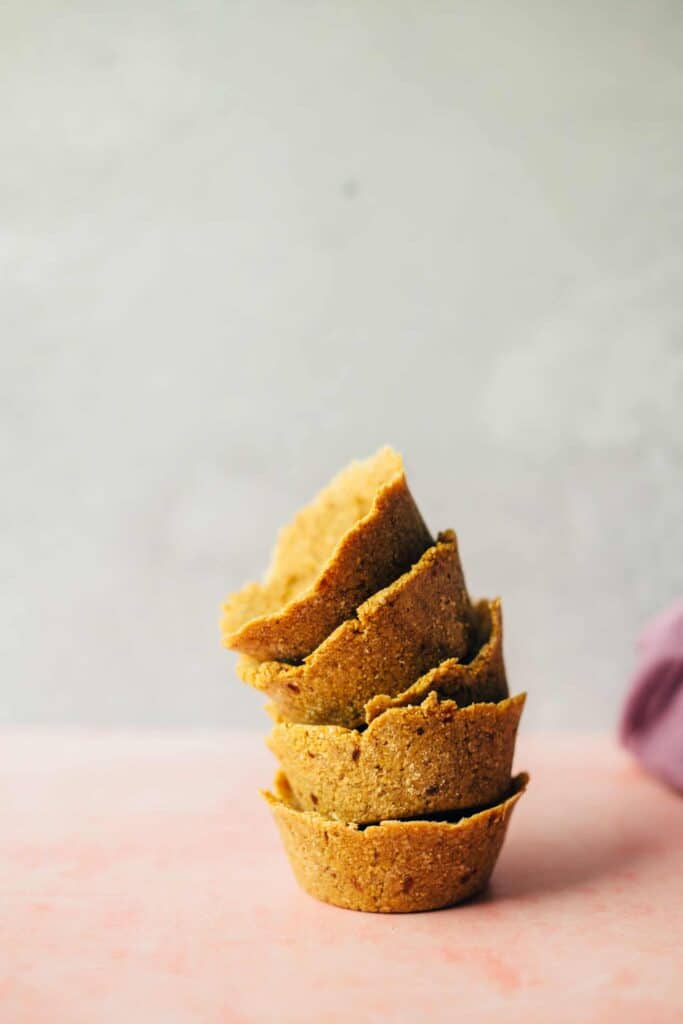 Today it will be mega healthy, that already tells us the ingredient list. Gluten-free oatmeal, Banana , Dates , vanilla, a pinch of salt and a nip of Vegetable milk . All this is processed into a fine dough. It is baked in a muffin tin, into which we work the dough with our fingers. "Zack the Bean" we have ice cream molds that are completely sugar and gluten free. They are also full of fiber, minerals and vitamins.
TIP: By the way, the small ramekins are also particularly suitable for children's birthday parties. A wonderful, healthy alternative to conventional ice cream cones, which are often very sweet and made with various additives.
I baked the "waffles" in a muffin tin, but you can always shape them larger and make a jumbo cup. Nobody has said anything against several Ice cream scoops against several, right? I am certainly not against it. Do you already know my new Ice cream booklet with 15 free ice cream recipes ? If not, then simply subscribe to the newsletter and off you go.
Make healthy vegan ice cream cones yourself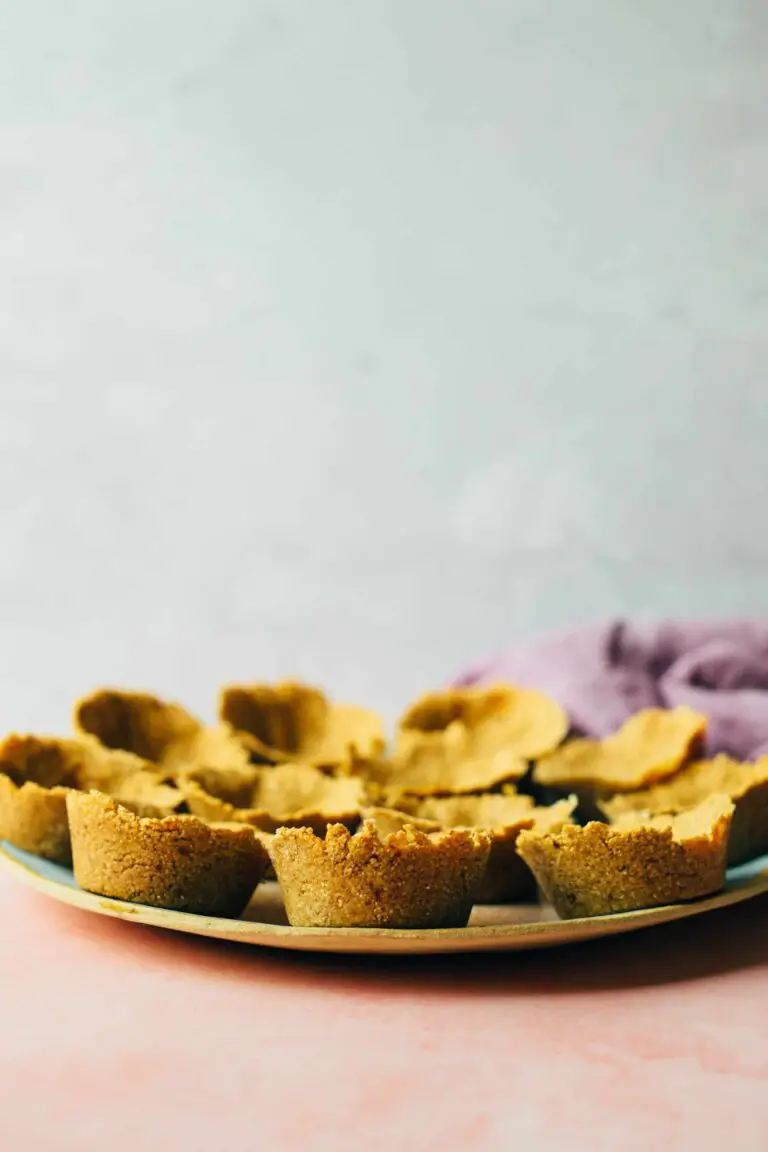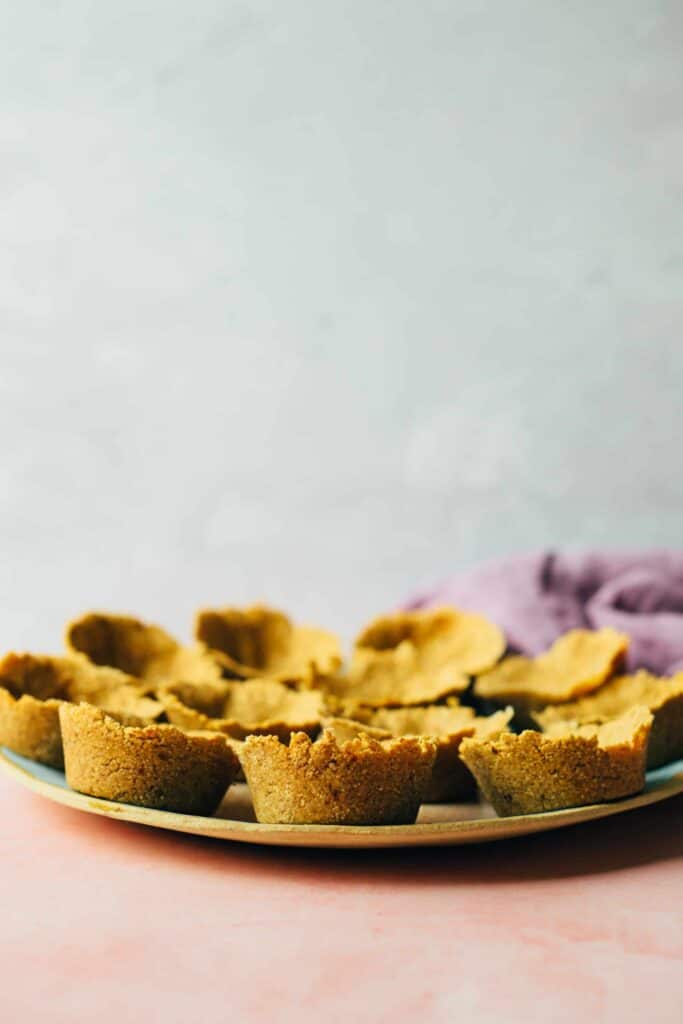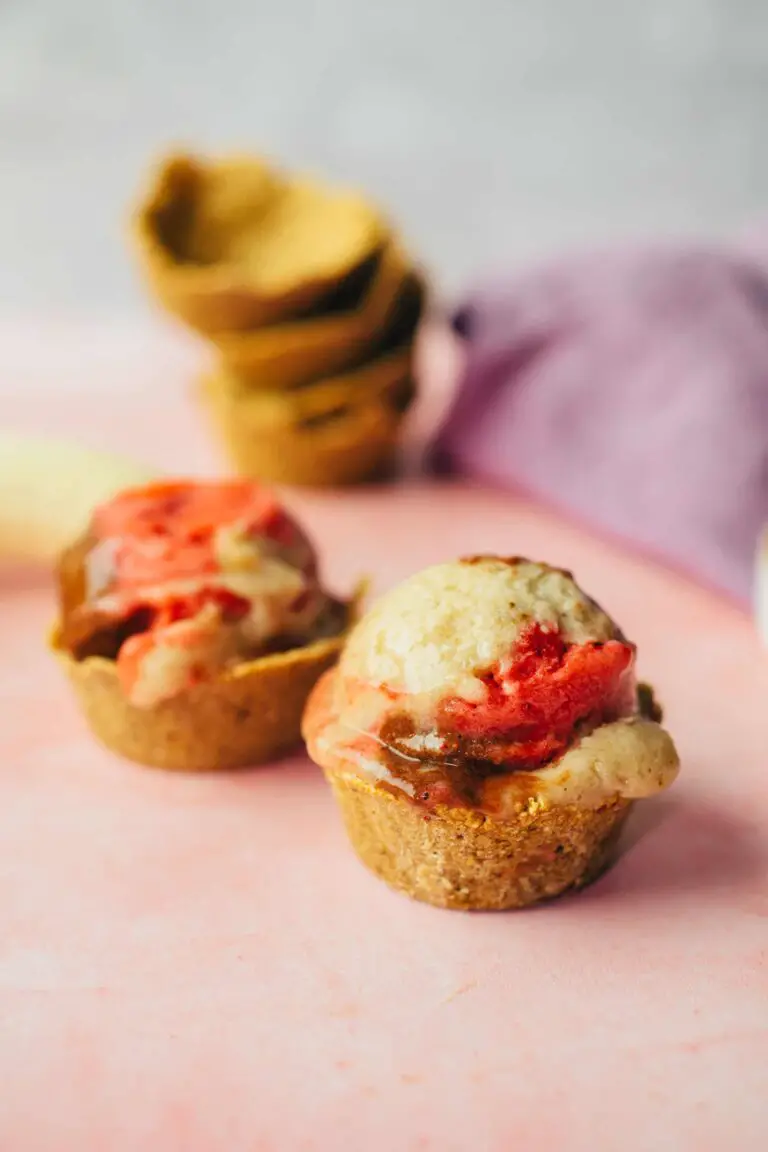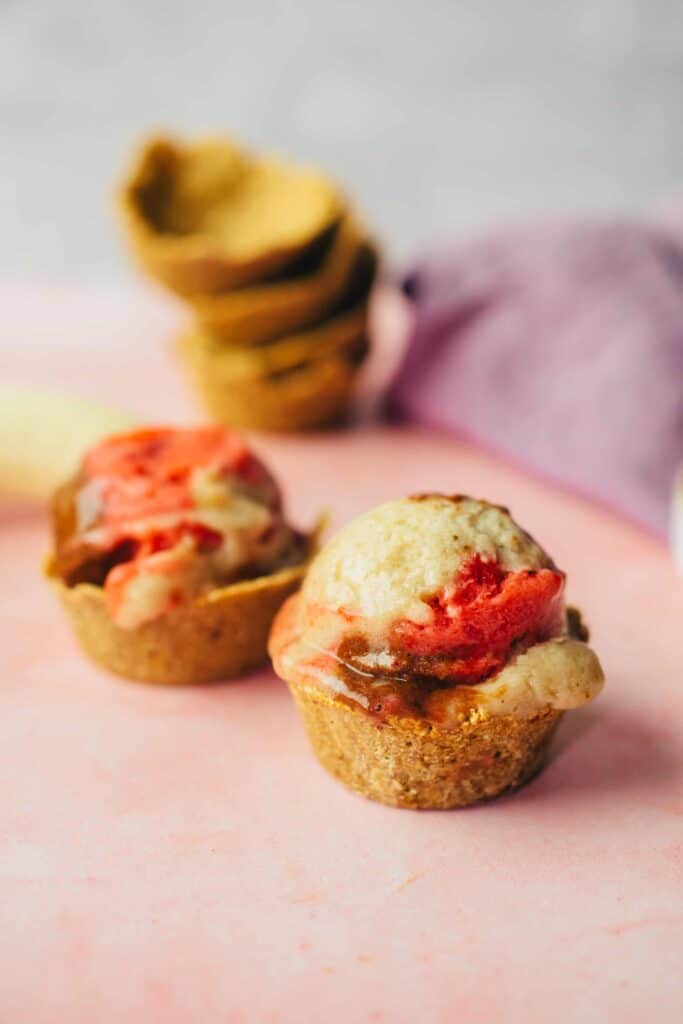 As always, there are a few little things to consider so that the result will be perfect:
The Banana should be as ripe as possible, then it is really nice and sweet. If it's not ripe enough, you may need to sweeten with a little maple syrup.
If the Dates are very dry, like to soak in hot water for an hour. Strain and then process.
Oatmeal is not gluten-free per se, please look for a gluten-free option when purchasing. This is noted on the packaging.
Dates can always be replaced with date puree in the same quantity.
I make my own oatmeal by grinding the rolled oats very finely in a high-powered blender. However, gluten-free oatmeal can also be purchased ready-made.
The dough should necessarily be nice and soft and malleable. If too dry, add vegetable milk in sips.
Always shape the dough with wet hands, I put here a small key with water.
I am just starting to dream again of a delicious scoop Ice cream in this fine, healthy ice cream cone. Best still with cream topping and chocolate sauce. Okay, I'll stop already.
What types of ice cream fit into this healthy waffle. All! Chocolate , Hazelnut , Strawberry , up to Vanilla and the Nicecream "Neapolitan Style . Have fun trying it out!
The healthy ice cream cones (gluten-free/sugar-free) are:
Sugar-free
Gluten free
Pleasantly sweet
Few ingredients
Simply made
Want to make your own waffle and enjoy your homemade vegan ice cream? Then I look forward to a review at the bottom of this page. If you post a picture, then like to use the hashtag #veganevibes.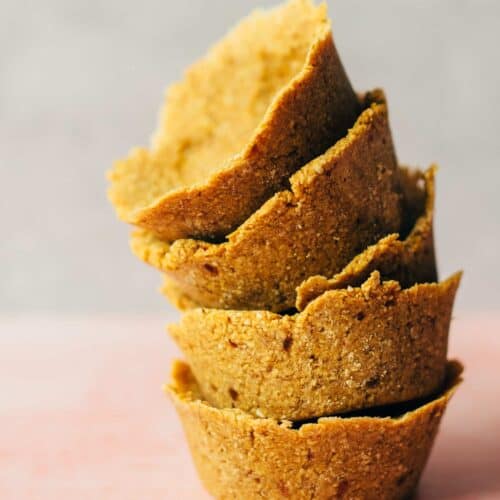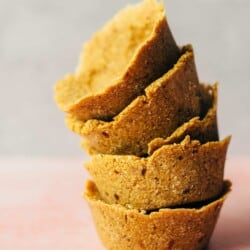 Healthy ice cream cones
Delicious, healthy, vegan ice cream cones to make yourself. Gluten-free and naturally sweetened, they are the perfect alternative to traditional, industrially produced waffles. Practical size, perfect also as a healthy alternative for children.
AUTOR: VEGANEVIBES
Anleitung 
Prepare muffin tin. If the pan does not have a good non-stick coating, grease it a little and possibly put strips of baking paper in it.

Preheat oven to 110 degrees.

Put banana and dates in a blender and blend until a fine paste is formed. Add vanilla and salt and mix well once again.

1 Piece ripe banana,

6 Piece Medjool dates

Add in ½ of the oat flour and continue blending. Pour in remaining oatmeal, mix and check consistency. If too dry, add vegetable milk in sips. The dough is perfect as soon as it is "kneadable". See recipe video.

250 g Oatmeal,

¼ tbspn Bourbon vanilla ground,

¼ tbspn Salt,

Vegetable milk as needed

Divide dough into 12 equal portions and place in muffin tin. Press into the mold with wet fingers and pull up the edges slightly. Place in oven and pack for 12 minutes, until popsicles look nice and dry and lightly browned.

Remove from oven and let cool completely.

Remove from mold, fill with ice cream scoops as desired. Garnish with desired toppings and enjoy!

Store leftovers in an airtight container for up to 7 days. Can be kept frozen for up to one month.
Nährwertangaben
Serving:
1
Portion
Calories:
16
kcal
Carbohydrates:
3
g
Protein:
1
g
Fat:
1
g
Saturated Fat:
1
g
Sodium:
9
mg
Potassium:
18
mg
Fiber:
1
g
Sugar:
1
g
Calcium:
2
mg
Iron:
1
mg