Making hemp milk yourself is so easy that I almost didn't want to Recipe video wanted to make. However, I decided otherwise, because it is always good to see the individual steps in a video. I'm out on the job site more often than in the kitchen at the moment. There is a simple reason for this, because we are expanding our Husky garden. So instead of hand mixers, I tend to have heavier equipment in my hands at the moment, such as a trencher, soil auger or cement. It's really exhausting, but it's also super fun. I love strenuous, physical work and our neighbor looked a bit puzzled when he saw me with the heavy construction machinery. Who says ladies can't be tough.
Vegan hemp milk, a dream!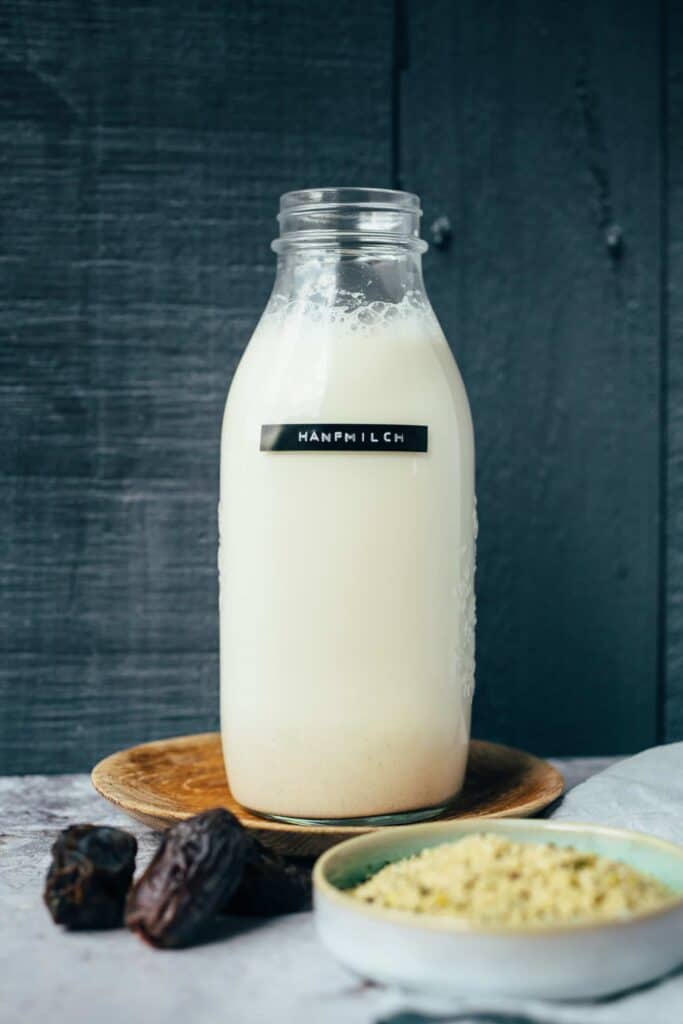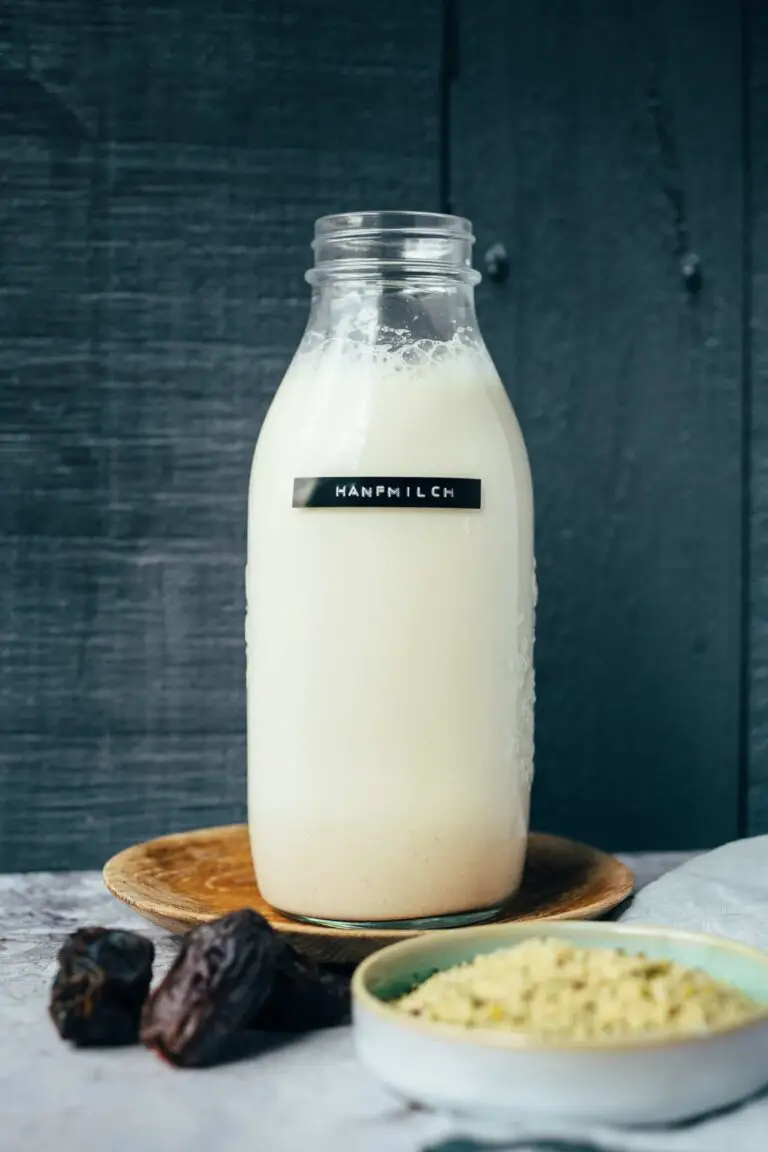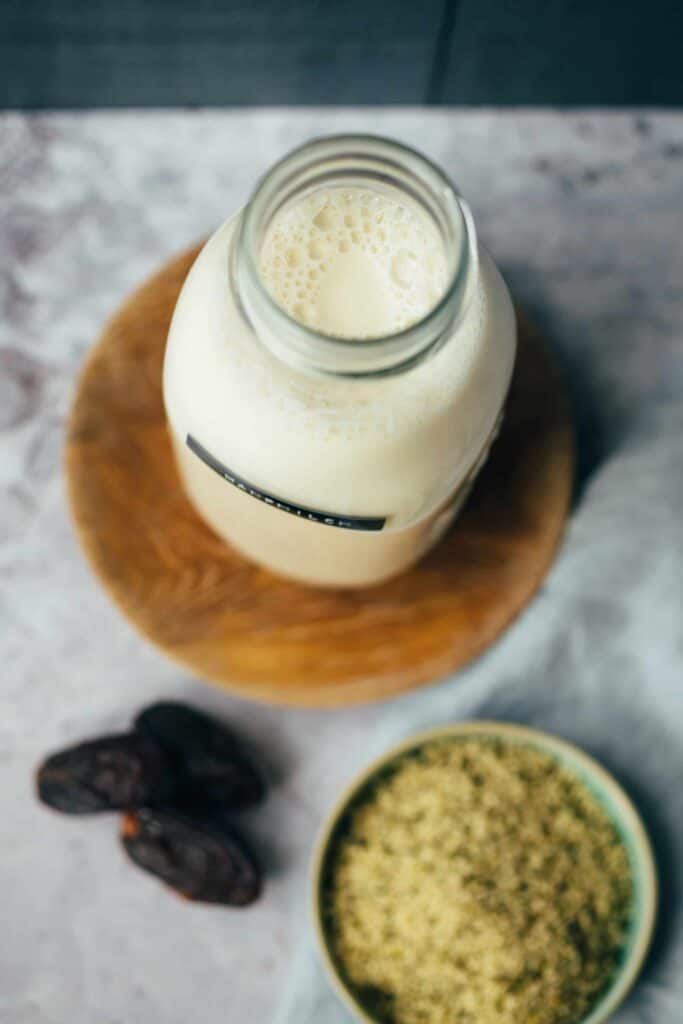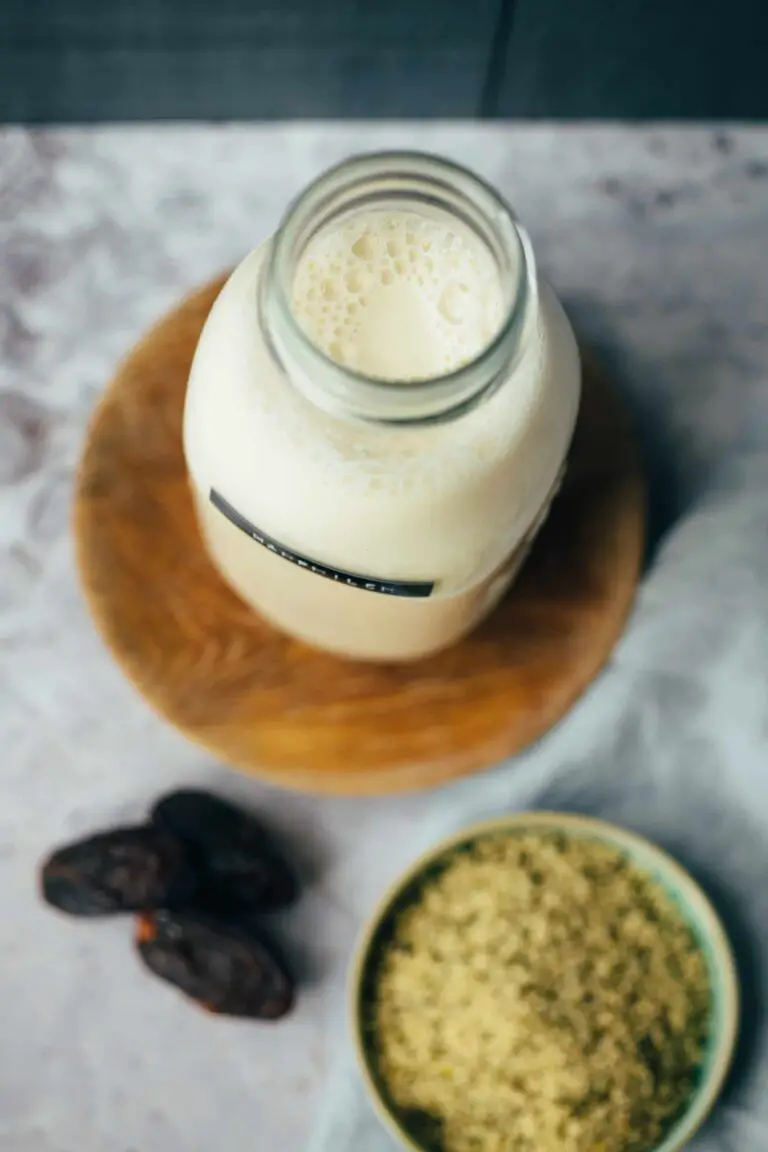 For our hemp milk we need water, hulled hemp seeds, dates or other sweetener of choice and a pinch of salt. Of course, you don't necessarily have to sweeten it, but it just tastes really delicious(at least I think so).
Then once again everything goes into a high-powered blender and is processed into a fine liquid. Then everything goes into a nut milk bag and is squeezed. What remains is a delicious, fine hemp milk on one side and the pulp on the other. These are the solid remains left in the nut milk bag during pressing.
TIP: I like to use the leftover pulp in place of ground nuts or nut flour for Bliss Balls. This saves resources and nothing is lost. As a rule of thumb, simply replace ground nuts 1:1 with pulp.
Hemp seeds – or omega-3 bombs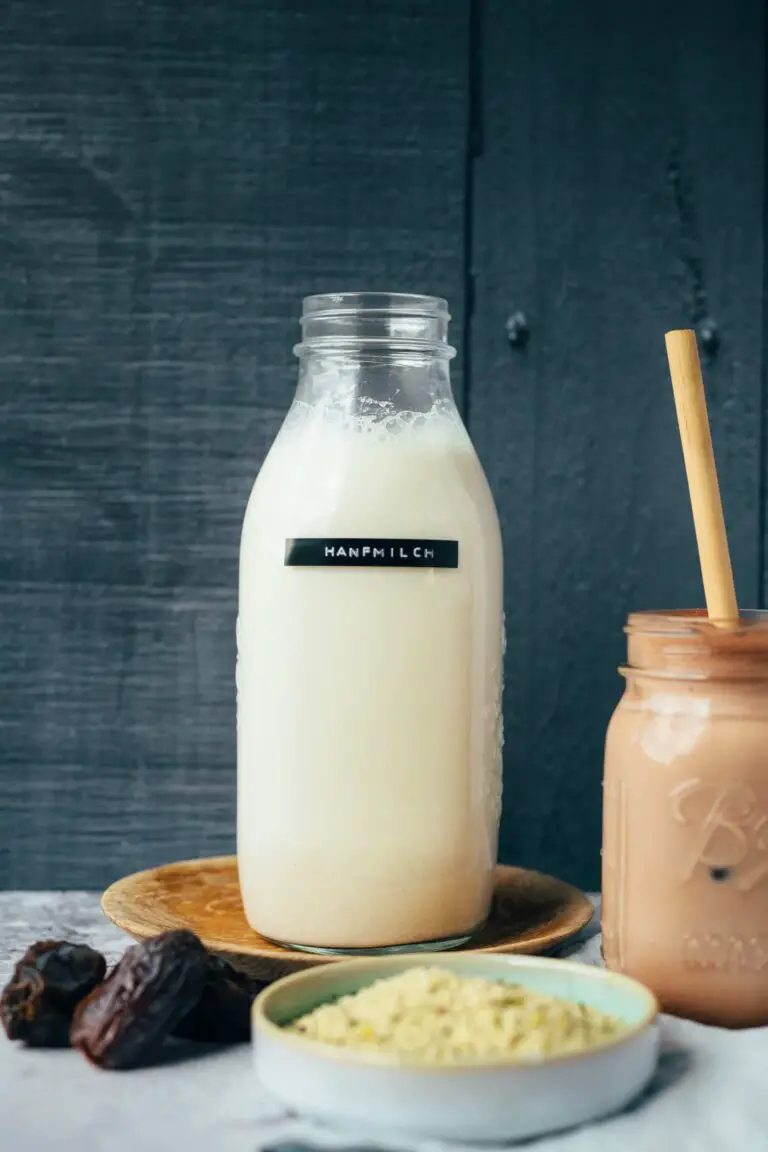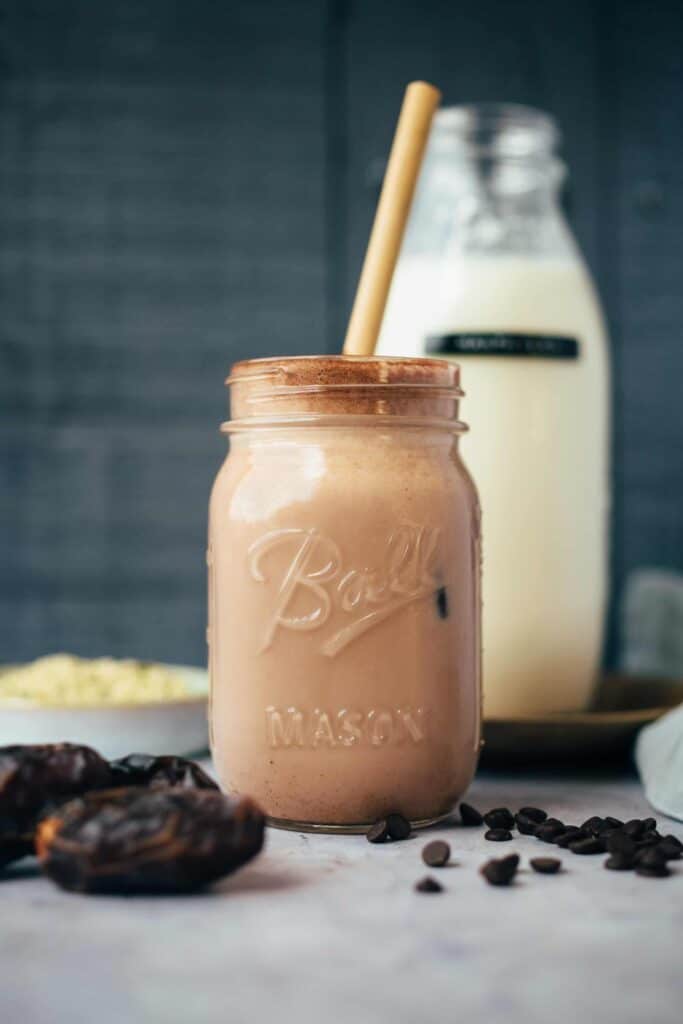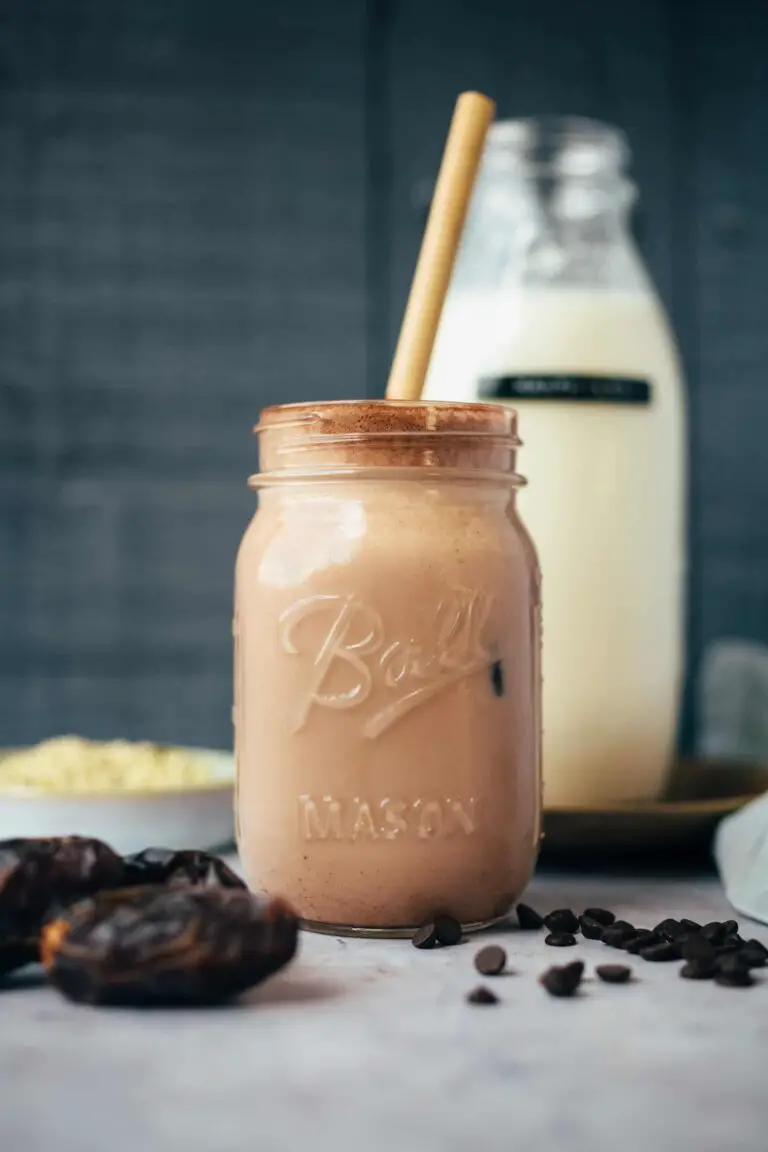 People living vegan should pay special attention to take in enough omega-3 fatty acids(anti-inflammatory) and avoid too much omega-6(pro-inflammatory). Valuable sources of omega-3 are for example Walnuts , flaxseed and hempseed. Hemp seeds take a special place here, because they are literally packed with healthy micronutrients. Among other things they contain:
Polyunsaturated fatty acids (especially omega-3 for heart health and healthy cholesterol levels)
Trace elements such as potassium, magnesium, iron and calcium
Vitamin E (muscle regeneration, skin & hair)
Valuable amino acids (performance, muscle formation)
Vitamin B1 and B2 (mental health)
What else is important to say? Actually, you really can't go wrong, and strictly speaking, you wouldn't even have to Milk not even press through the nut milk bag. I still like to do it because I like it as fine as possible. As I said, you're spoiled for choice.
My favorite is the Milk together with 1-2 tablespoons protein powder, some cocoa and ice cubes as a chocolaty shake. However, it makes at least as good in the Almond dream , or Chocolate-Coconut Granola . I just love them and I hope you do too.
The simple hemp milk is:
Particularly rich in omega-3 fatty acids
creamy
Few ingredients
Simply made
versatile
Are you also a big hemp milk fan like me? Then I look forward to a review at the bottom of this page. If you post a picture, then like to use the hashtag #veganevibes.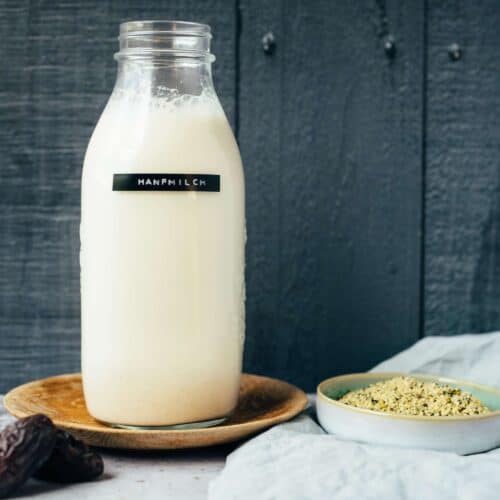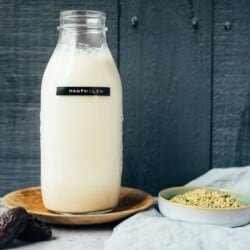 Make hemp milk yourself
Incredibly creamy versatile hemp milk, made in a flash and a perfect alternative for vegans who care about getting enough omega-3 fatty acids.
AUTOR: VEGANEVIBES
1000

ml

Water

80

g

hulled hemp seeds

1-2

Piece

Dates

alternatively 1-2 tbsp. date sweetener or maple syrup, if unsweetened simply omit
OPTIONAL FOR A CHOCOLATE SHAKE VARIANT
Cocoa powder

raw (1 tsp)

Protein powder

vegan of choice (2 tbsp.)
Anleitung 
Provide blender, add water, hulled hemp seeds, dates and a pinch of salt.

1000 ml Water,

80 g hulled hemp seeds,

1-2 Piece Dates,

1 Pinch of salt

Blend on high speed for 60 seconds.

Place nut milk bag in a bowl and pour liquid into nut milk bag. NOTE: If you don't mind coarser pieces in the hemp milk, then you don't need to squeeze them through the nut milk bag and can just use them as is.

Gently squeeze out hemp milk on the hemp milk bag. Please tighten gently here and do not press too hard, otherwise it can splash in all directions. Gently squeeze and squeeze nut milk bag harder and harder.

TIP: Save remaining pulp (what's left over from pressing) and use for Bliss Balls.

Place in a sterile milk bottle or other container and store in the refrigerator for up to 3 days.
Nährwertangaben
Serving:
0.1
Liter
Calories:
53
kcal
Carbohydrates:
2.4
g
Protein:
3
g
Fat:
3.6
g
Saturated Fat:
0.2
g
Sodium:
0.5
mg
Potassium:
16.7
mg
Fiber:
0.4
g
Sugar:
1.6
g
Vitamin A:
41.4
IU
Calcium:
1.57
mg
Iron:
1.1
mg