Since I no longer drink milk, I am not only better off, but my skin has also become cleaner. At the beginning it was already a small change, because I was used to milk since Childhood. When I did the vegan challenge with my husband, an alternative had to be come. In the beginning I tried my hand at various plant milk variants and there are some: almond milk, hazelnut milk, cashew, soy, etc. Especially for the everyday mueslis, smoothies and also for baking I fell in love with oat milk especially, because it has a natural sweetness.
Oat milk made in a few steps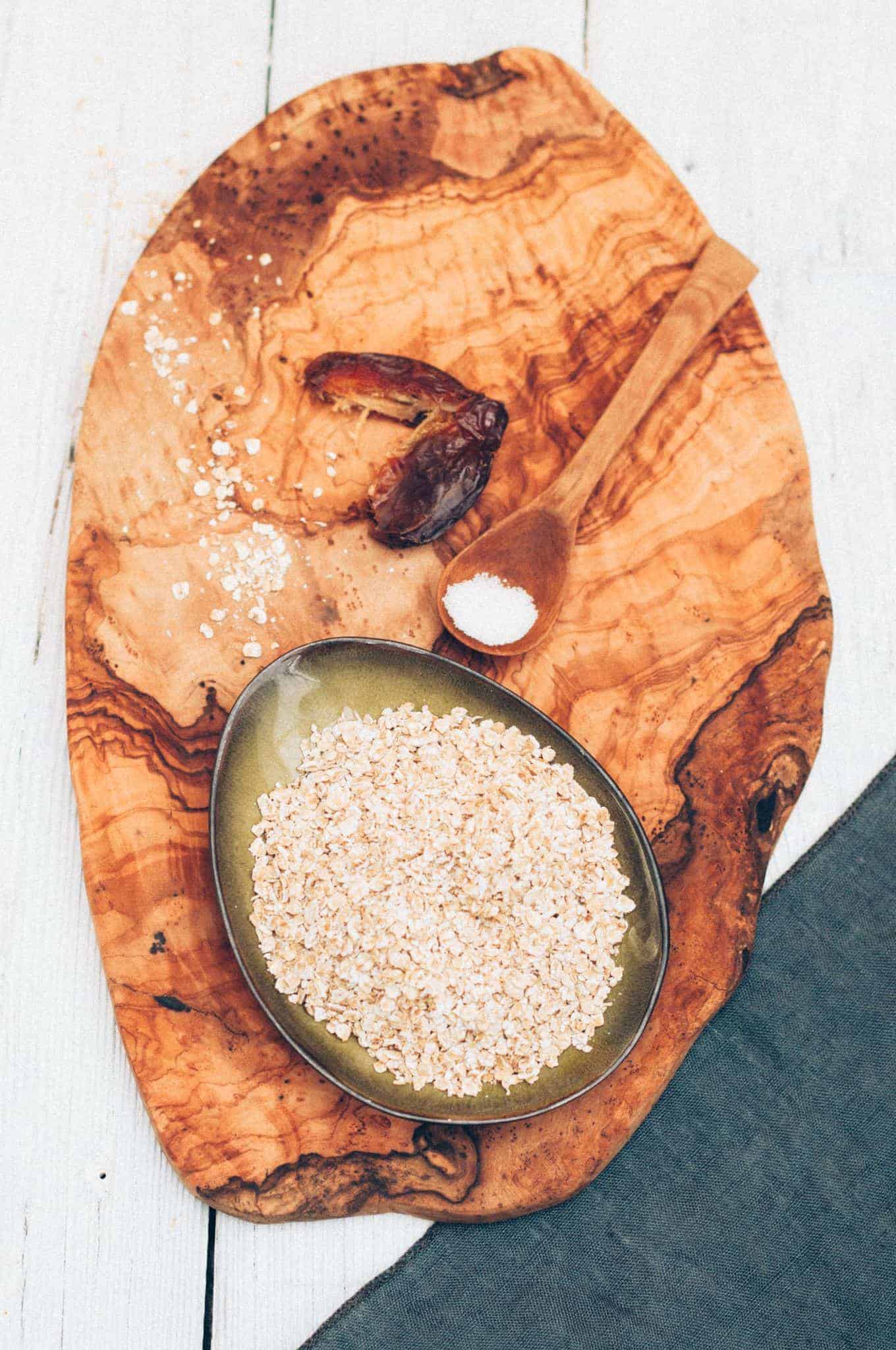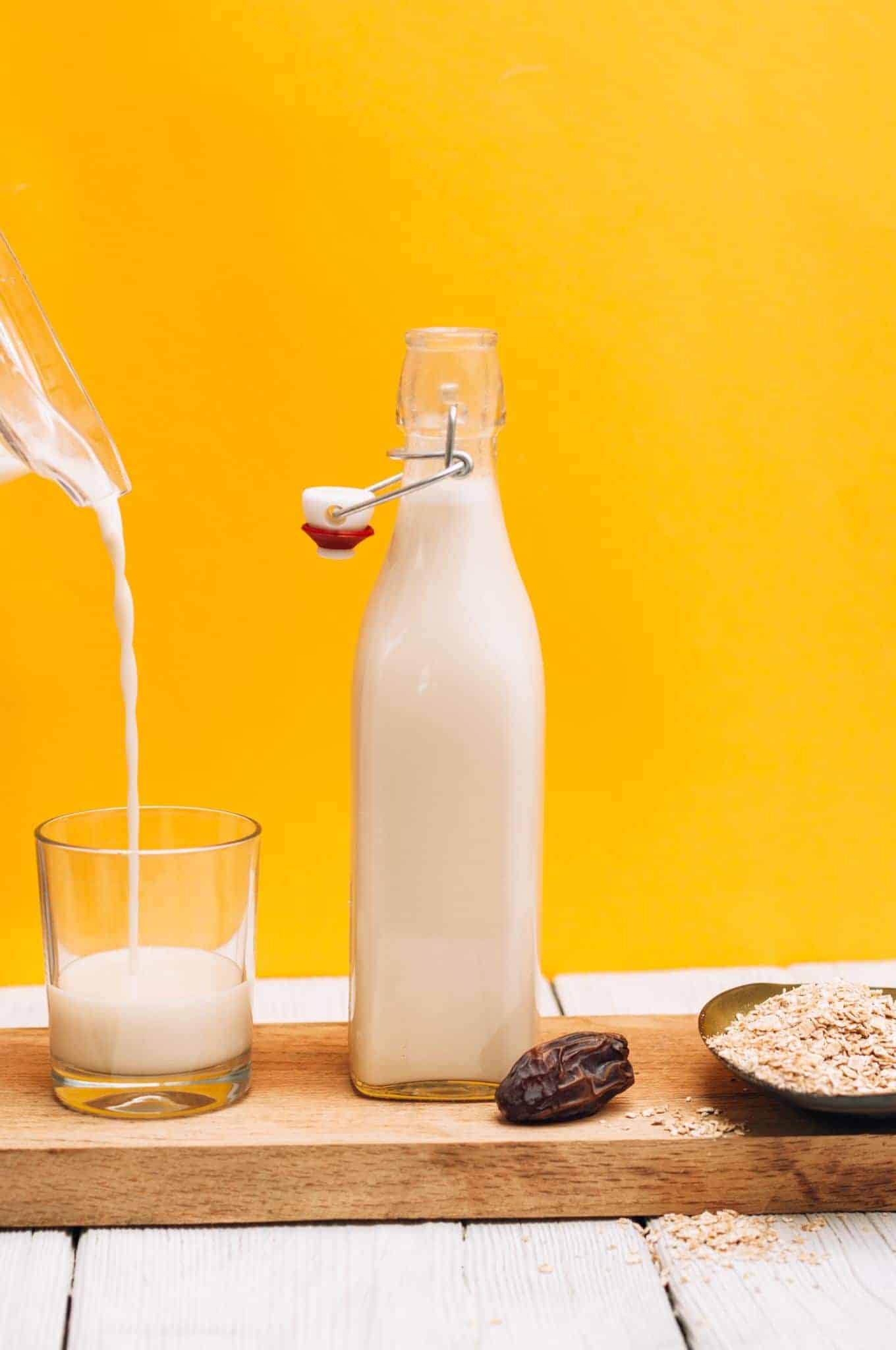 Why is oats so healthy?
Oats are a real powerhouse and more nutritious than many other cereals, as it already contains 40g of oats:
0.3mg vitamin B1 (1/4 of daily requirements)
60mg magnesium
2mg iron
It is also interesting that 100g oatmeal contains as much zinc as a steak. Reason enough to use this wonderful food as the basis for the plant milk. If you suffer from gluten intolerance, please make sure that the flakes are gluten-free.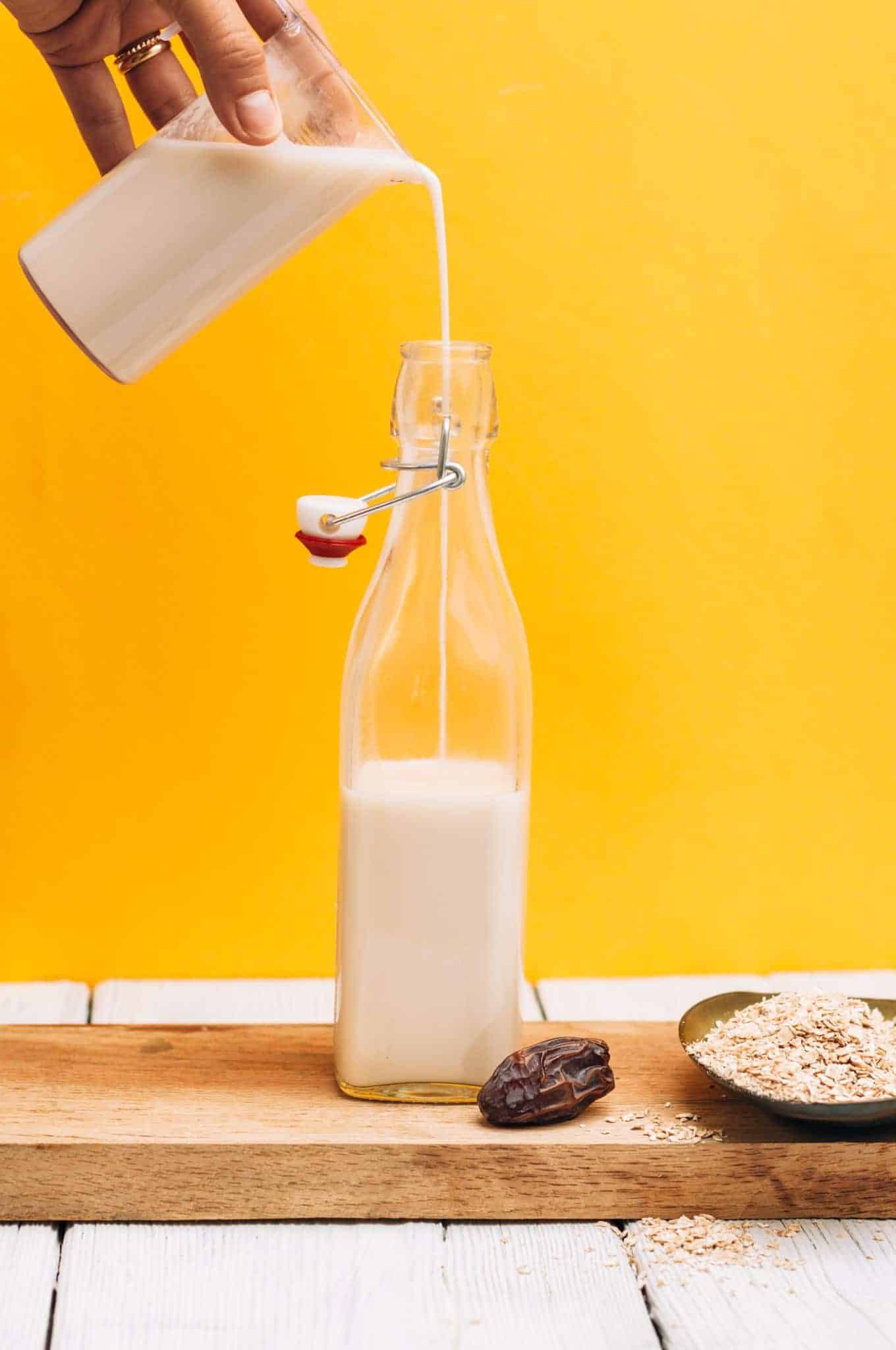 I'm sure you'll love this milk, yes? Then I look forward to a review on this page. If you post a picture, use the hashtag #veganevibes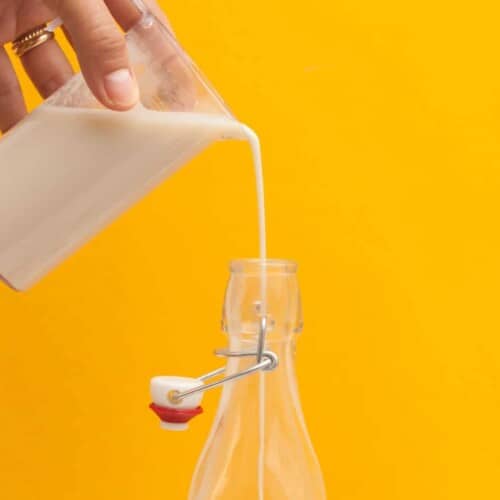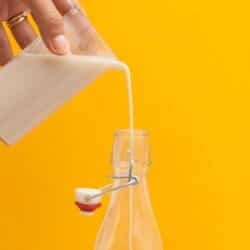 make vegan oat milk yourself
Simple and super quick recipe for making homemade oat milk. Naturally creamy and sweet, this milk is perfect for granolas, smoothies and more.
AUTOR: VEGANEVIBES
90

g

Oatmeal

(gluten-free if required)

960

ml

Water

filtered or still spring water (I love St. Leonhard's)

1 pinch salt

I use sea salt

Optional: 1 date

gutted
Anleitung 
For the oat milk Place water, rolled oats, salt and optional ingredients such as date, vanilla in a high-powered blender and blend on the highest setting for 60 seconds. It does not have to be 100% finely ground, be careful: mixing for too long makes the oat milk slimy. I mix the milk for a maximum of 60 seconds.

90 g Oatmeal,

960 ml Water,

1 pinch salt,

Optional: 1 date,

Optional: 1/2 tsp bourbon vanilla powder

Season and add more optional ingredients as needed, such as dates for more sweetness.


Hold over a large bowl and pass through a nut milk bag

http://amzn.to/2xOvPBX

until the liquid is completely squeezed out. Alternatively, you can use a clean kitchen towel.

Place in an airtight bottle and place in the fridge. Keeps in the fridge for up to 5 days. Be careful when heating, as the milk thickens quickly. Better to enjoy cold in smoothies, granolas or simply pure to

chocolate biscuits.
Notizen
NOTES /HELPFUL ACCESSORIES:
Nährwertangaben
Serving:
250
ml
Calories:
113
kcal
Carbohydrates:
17
g
Protein:
2
g
Fat:
3
g
Sodium:
51
mg
Potassium:
63
mg
Fiber:
1
g
Calcium:
29
mg
Iron:
0.8
mg