Protein Brownies or Brownies with black beans. Admittedly, I've always been skeptical of sweet things with beans. In the past I had already tried a Recipe and it has so not at all tasted. But as we all know, you shouldn't give up, and I tried again and again. I finally found my variation and it is so delicious. Right now, yes, many of you are at home doing lots of "home workouts". Exactly for this Brownie quasi born. For one Protein boost before or after workout. Well, to the ordinary coffee, of course, he is also allowed.
Protein Brownies – when does the Power Yoga start again?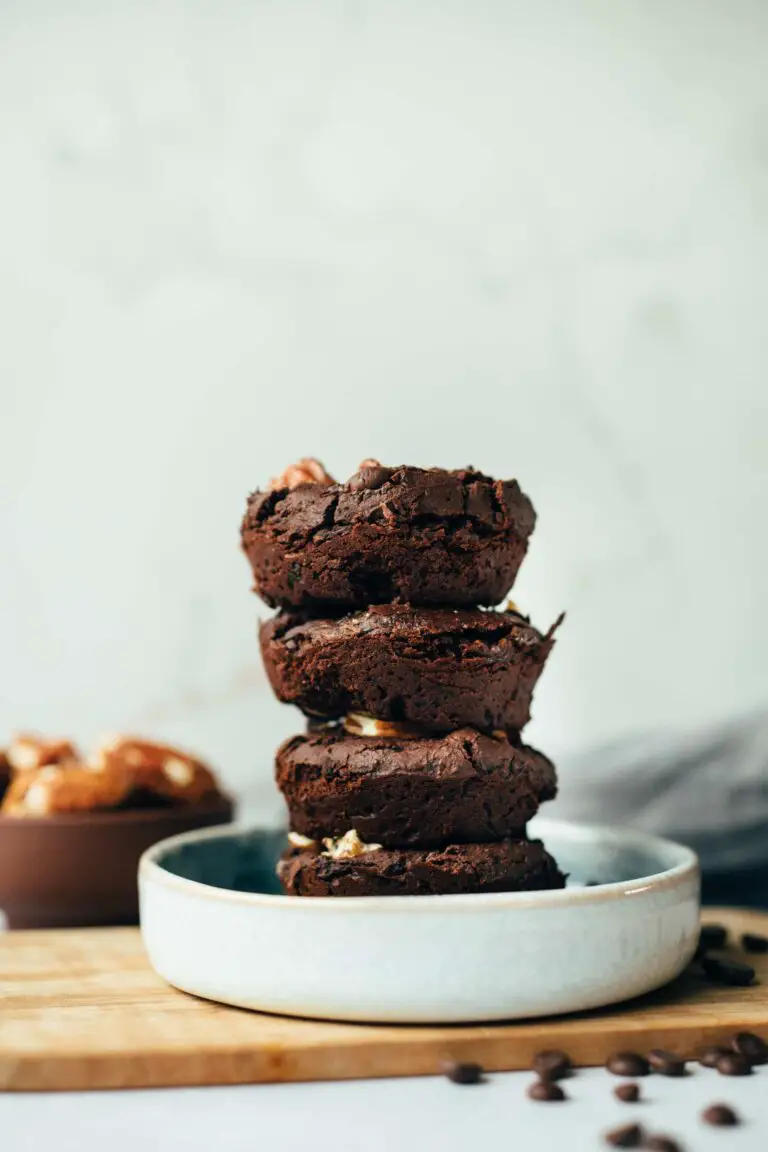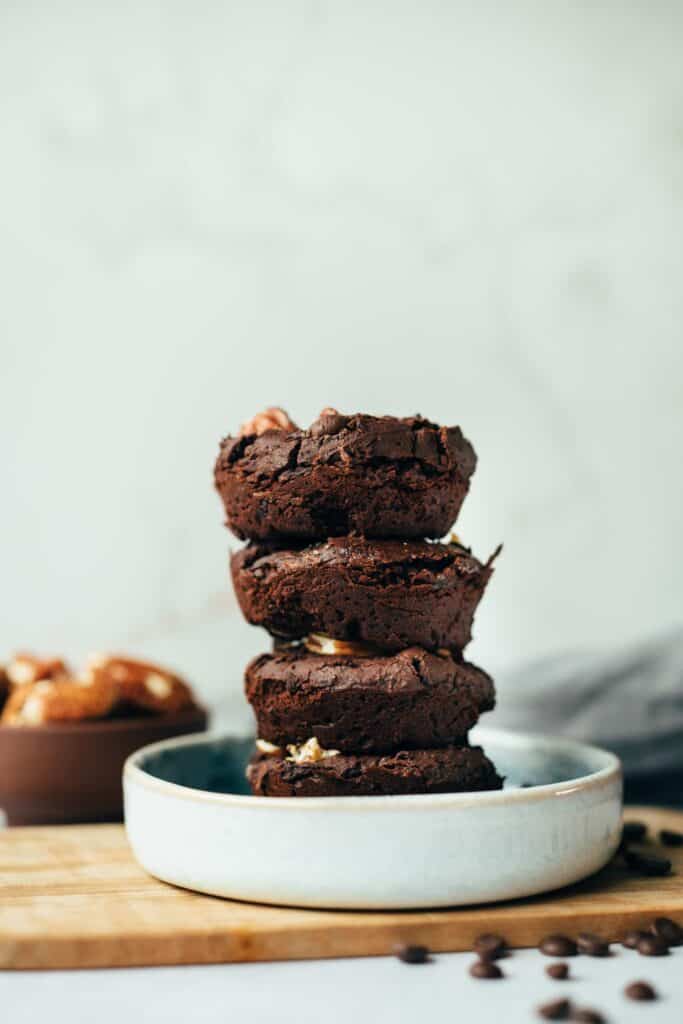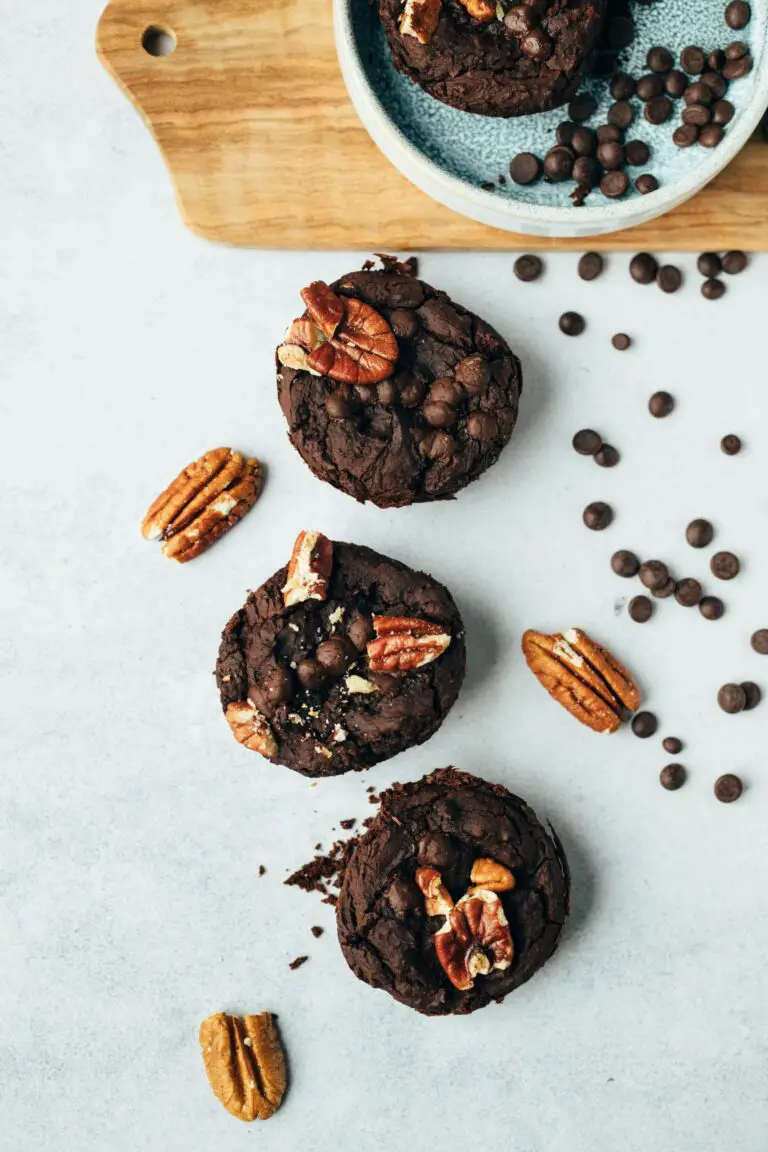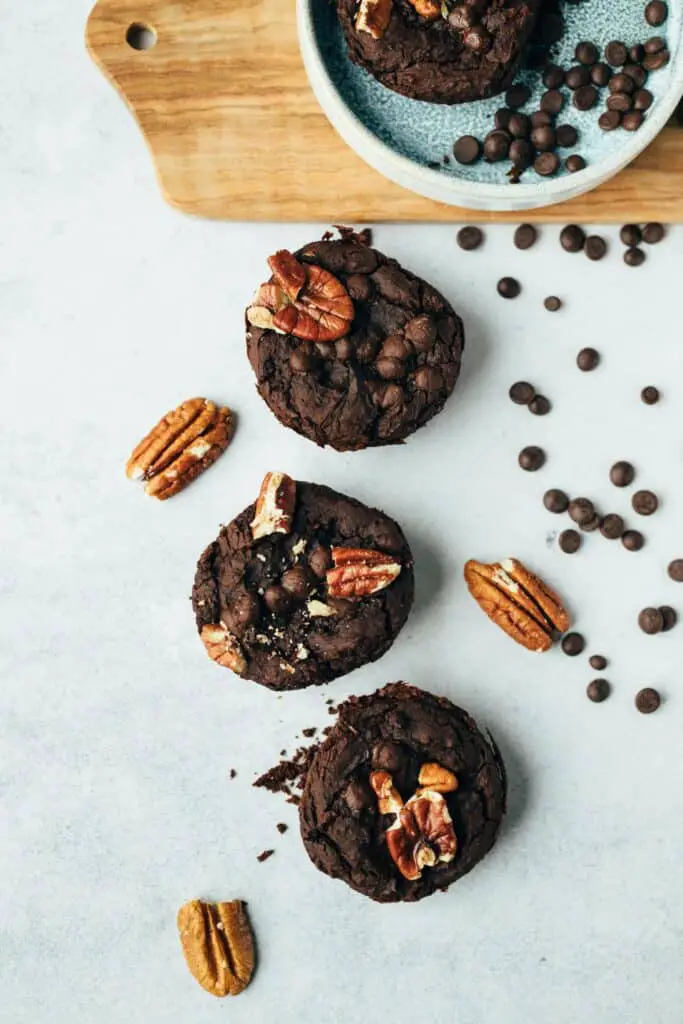 Let's start with what is in this Brownie "not" is in it. I deliberately avoid oil and flour. The ingredient list is once again manageable and short. Black beans, cocoa powder, raw cane sugar, nut puree, Flaxseed Egg , vanilla, salt. Once in the blender with it and process to a fine mass. Then, if necessary, add a sip of vegetable milk and off you go with it into the Muffin mold. Of course, there's one little extra missing if you want to push the protein contenteven further: a high-quality, vegan protein powder. I've linked you my favorite product below.
TIP: If you like smaller "grab-and-go" portions, I recommend baking these Brownies to bake in a muffin tin. If you like to cut the pieces more flexibly, then you can also bake it in a regular brownie pan.
There is one more thing to clarify and that is the strength. The brownies are super moist, though a bit looser or crumblier than you'd normally find. If you want to avoid this, you can add a teaspoon of carob bean gum to the batter for better binding.
How healthy are black beans actually?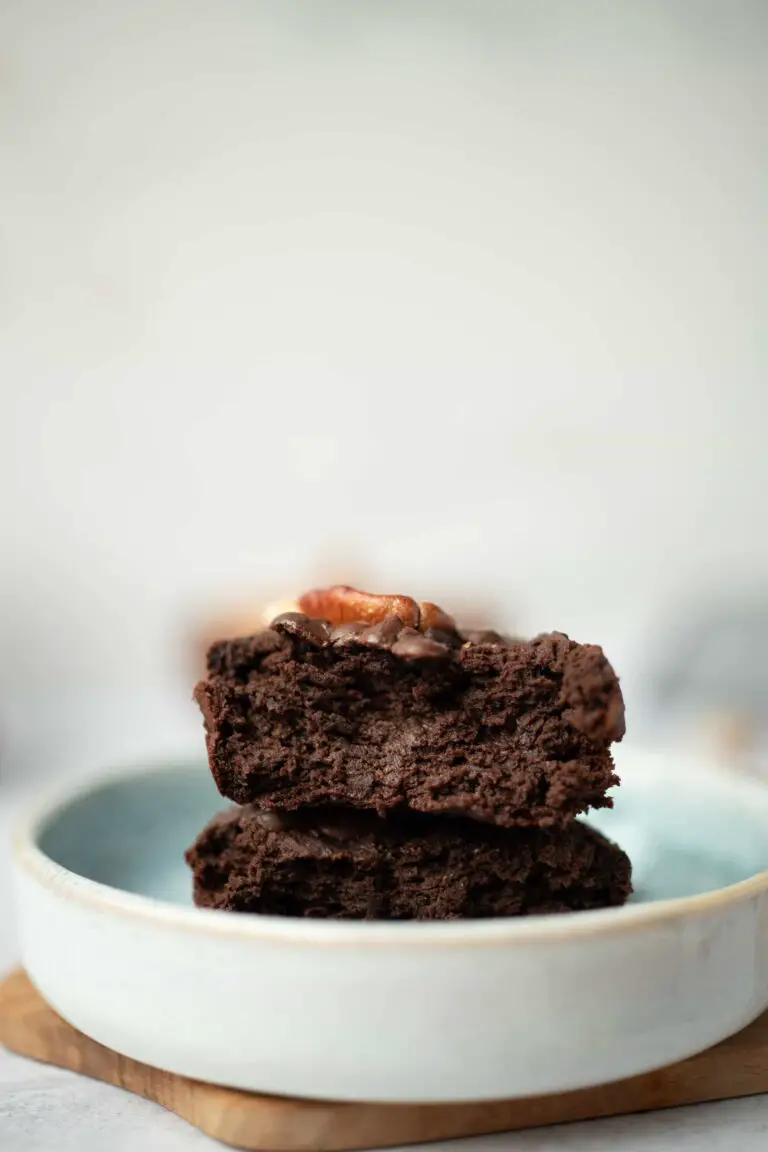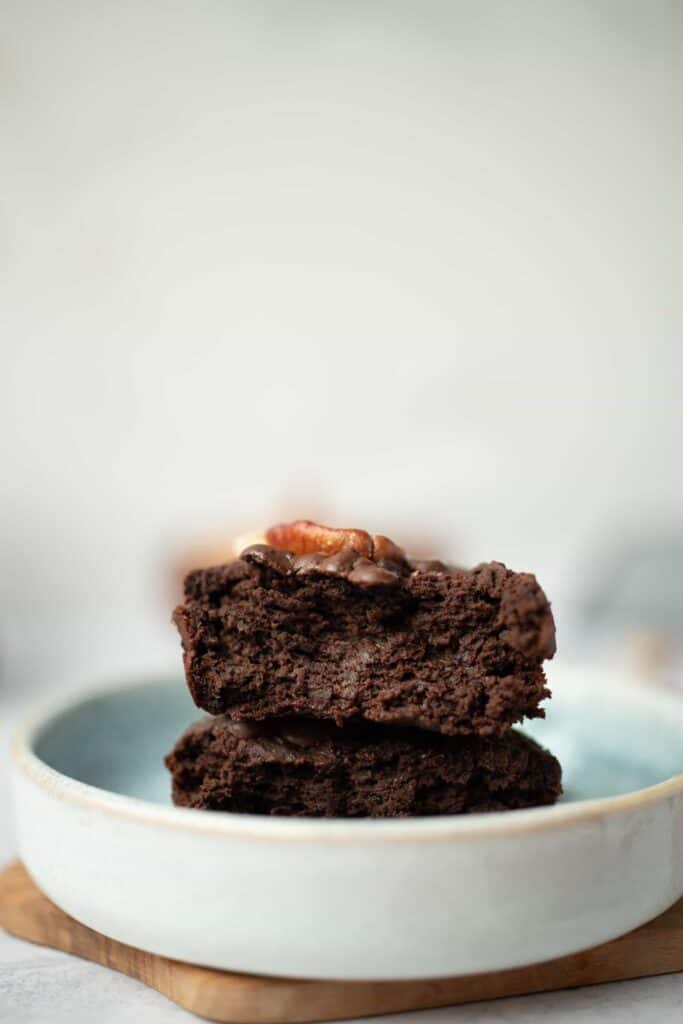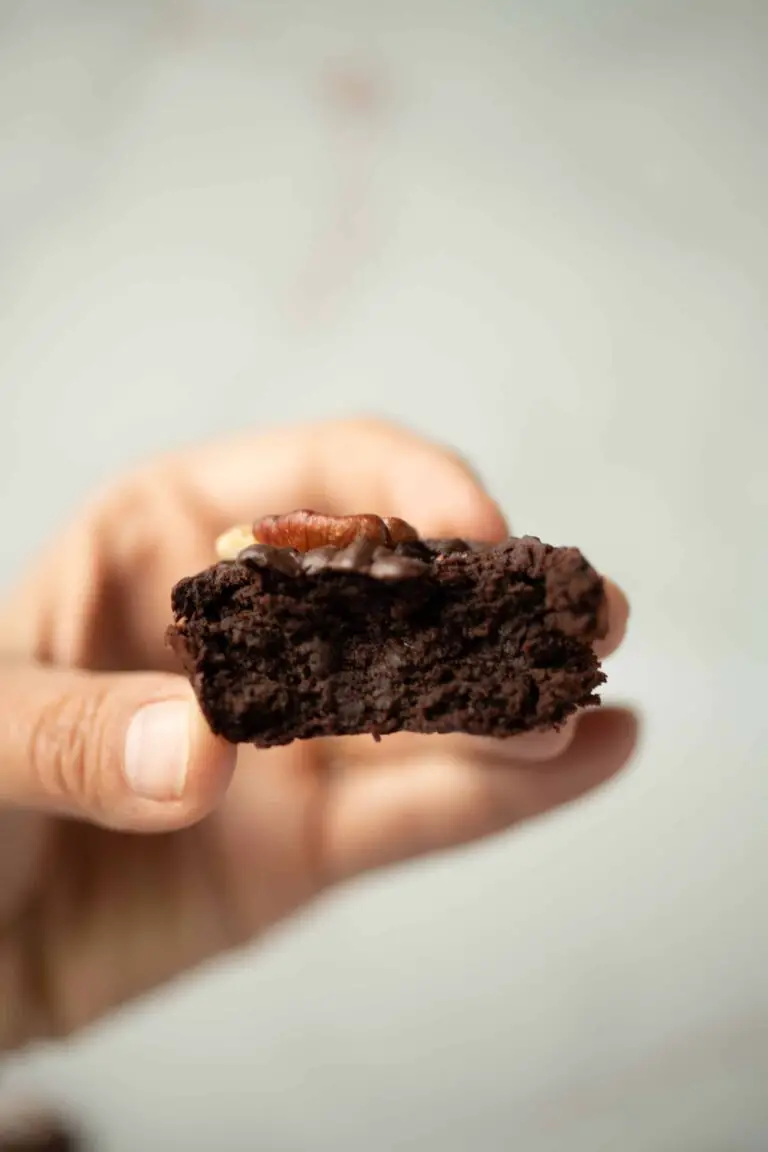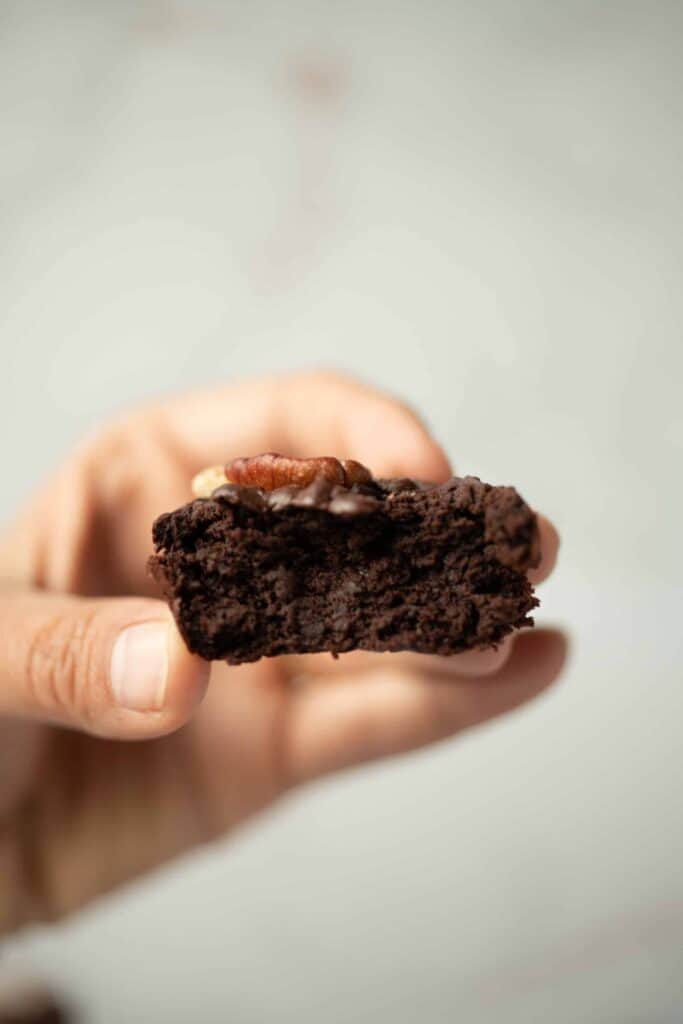 Since I have read the books of Dr. Michael Greger, I am convinced of the positive health effects of Beans . Beans, or legumes in general, are just so valuable for health and Dr. Greger actually incorporates them into three meals a day. Sure, why not have one for breakfast Bean Porridge ? I think that's where I'll start now. At the moment I use you beans still ready cooked from the jar or from the can. But I want to change that and get a pressure cooker. This should not only save packaging, but also time and money.
Here are the most important facts aboutblack beans:
341 kcal per 100g
22g high quality vegetable protein
16g dietary fiber
Complex carbohydrates , which are metabolized slowly by the body, hold for a long time and can lower blood sugar levels.
Contain Anthocyanin , which is said to strengthen the brain power
If you prefer to bake a different kind of brownie today, I recommend my best vegan brownie , with caramelized apples , plain gluten free version , raw brownie with chocolate cream or the raw brownie bites .
I'd say go for it with these yummy high protein Sweets . I hope you enjoy baking and of course about a review at the bottom of this page. If you post a picture, use the hashtag #veganevibes.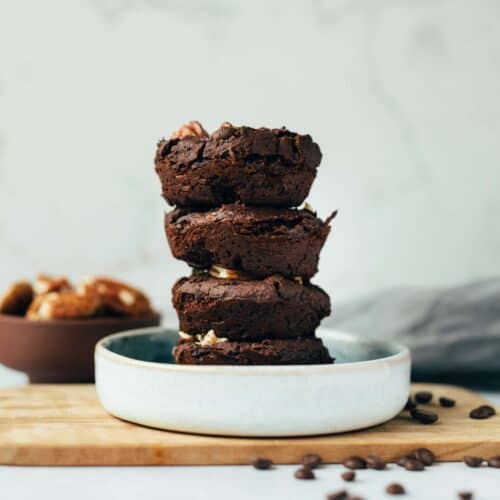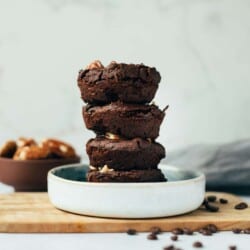 Protein brownies
Juicy, extra protein brownies with black beans and extra protein powder. Especially interesting for active, athletic people, for an extra load of high-quality vegetable protein. Gluten free and oil free.
AUTOR: VEGANEVIBES
Anleitung 
Preheat the oven to 175 degrees and grease a brownie pan (23x23cm) or (as in my case) a muffin pan and dust with flour (optional).

Provide a blender. Add black beans, flaxseed eggs, nutmeal, raw cane sugar, cocoa powder, baking powder, salt and bourbon vanilla to blender and blend until smooth. Add 2-3 tablespoons of vegetable milk as needed and continue stirring until a smooth dough is formed (see video).

425 g black beans,

2 Flaxseed eggs,

45 g Nut puree,

100 g Raw cane sugar,

75 g Cocoa powder,

30 ml Plant milk,

2 tbspn Baking powder,

¼ tbspn Salt,

¼ tbspn Bourbon vanilla,

1 TL Locust bean gum

OPTIONAL: Add 2-3 tablespoons of high quality vegan protein powder.

2-3 tbspn vegetable protein powder

Pour batter into muffin or brownie tin.

Press into the mold with moistened fingers and place in the oven.

Put in the oven and bake for 25 minutes.

Remove from oven and allow to cool and enjoy!

Pecans to taste,

Chocolate Drops

Store covered at room temperature for up to 3 days, keep frozen for a few weeks.
Nährwertangaben
Serving:
1
Muffin
Calories:
132
kcal
Carbohydrates:
23
g
Protein:
4
g
Fat:
3
g
Saturated Fat:
1
g
Sodium:
75
mg
Potassium:
156
mg
Fiber:
4
g
Sugar:
13
g
Vitamin A:
5
IU
Calcium:
38
mg
Iron:
1
mg