They have to come from somewhere, the binding in Cake sauces and baked goods, here helps us the flaxseed egg. Since I've been giving up eggs, I've tried all sorts of variations. Flaxseed has become 100% my favorite in this, mainly because it is very inexpensive while still being full of essential nutrients.
Flaxseed perfectly suitable for vegan egg replacement
The most important thing is not to buy the ready-milled flaxseed meal, but whole flaxseeds and grind them yourself. Why? The finished flaxseed meal from the supermarket has already been deprived of the most important things: The valuable and healthy linseed oil. In short, flaxseed meal is nothing more and nothing less than an empty shell.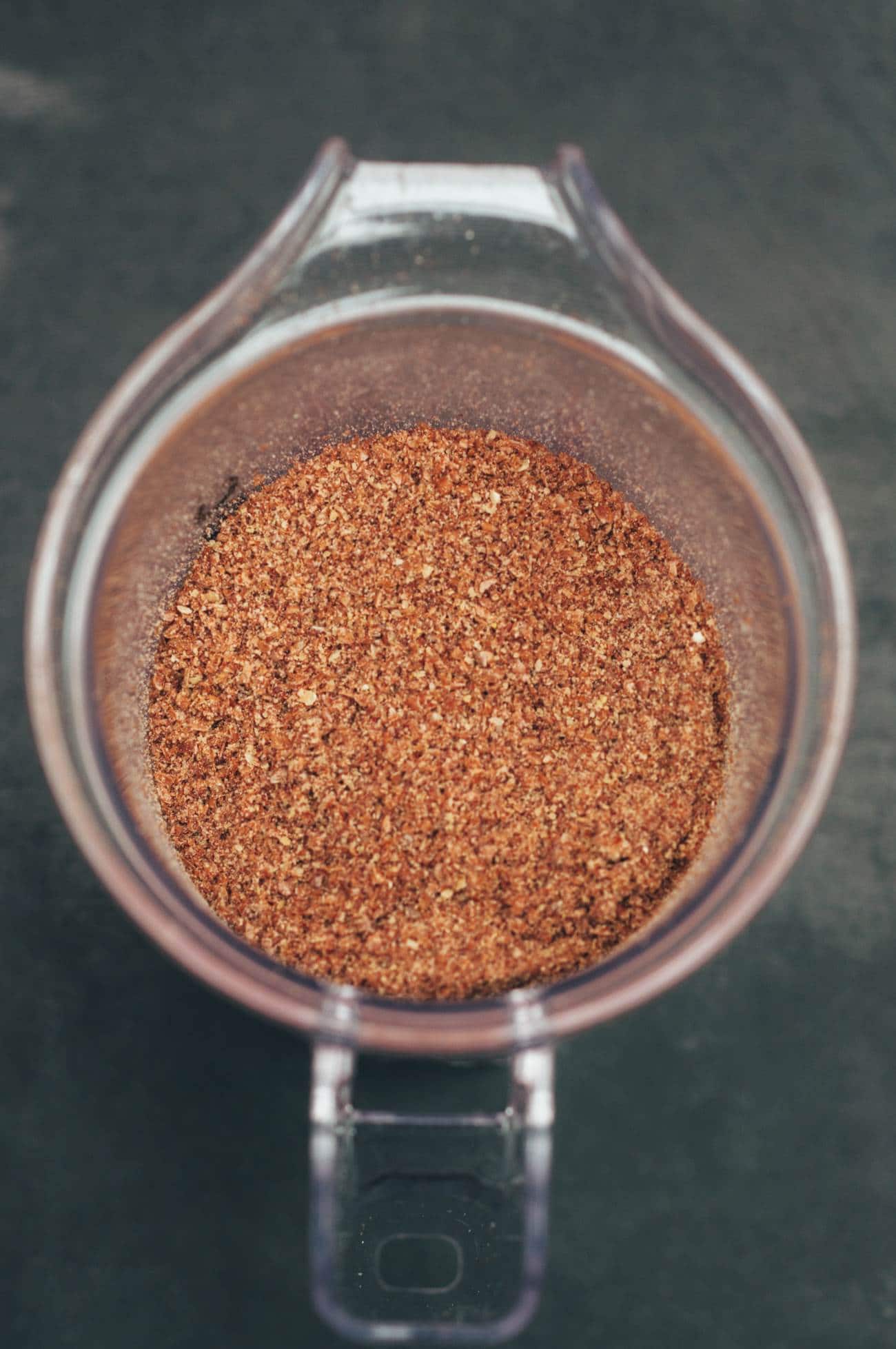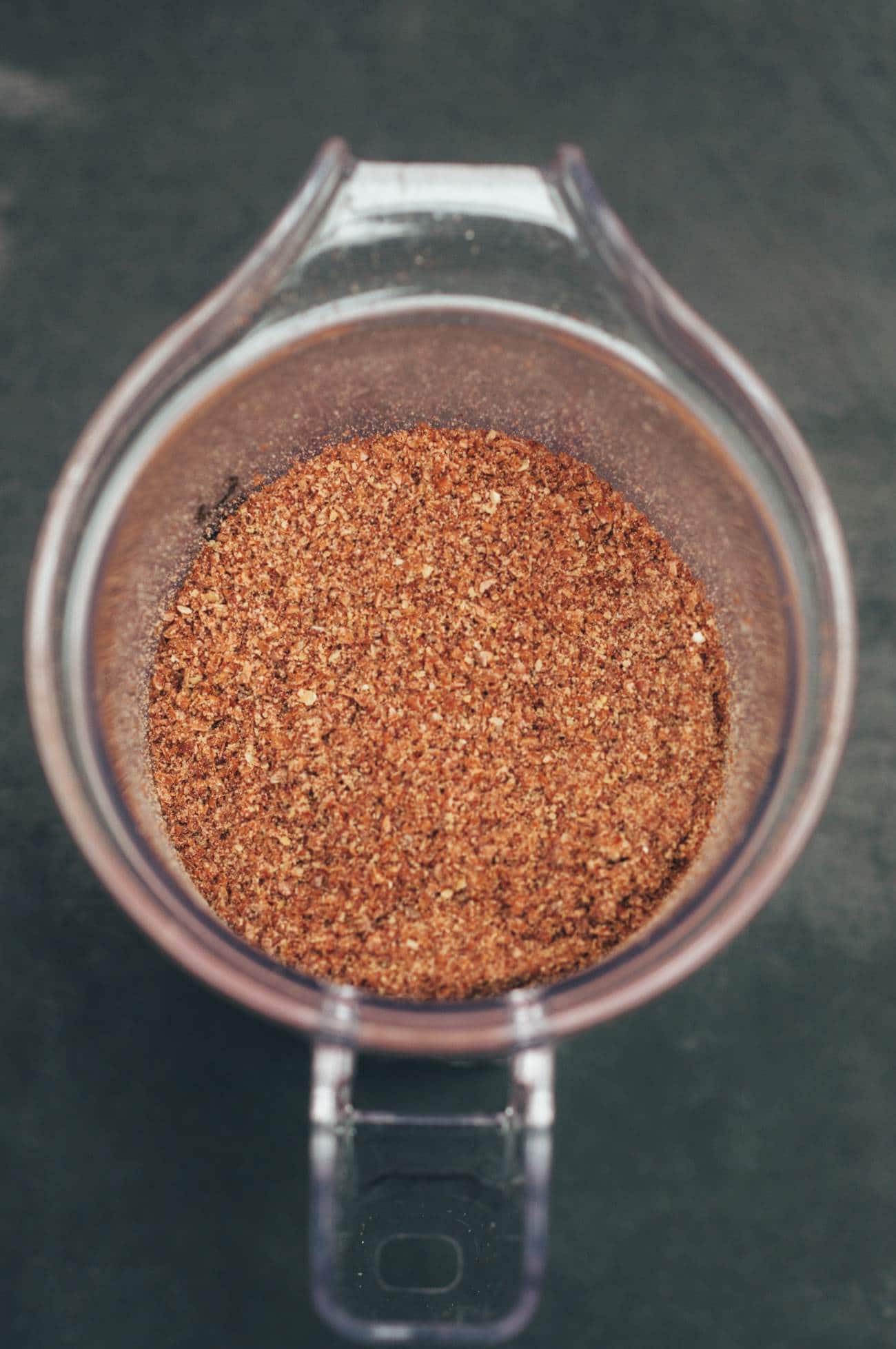 I grind my flaxseeds in my high-powered blender, it's quick and easy. Simply place in blender and blend on high speed until flaxseeds break up and a " Flour " is formed. Flax seeds do not become as fine as a common flour and this is not necessary.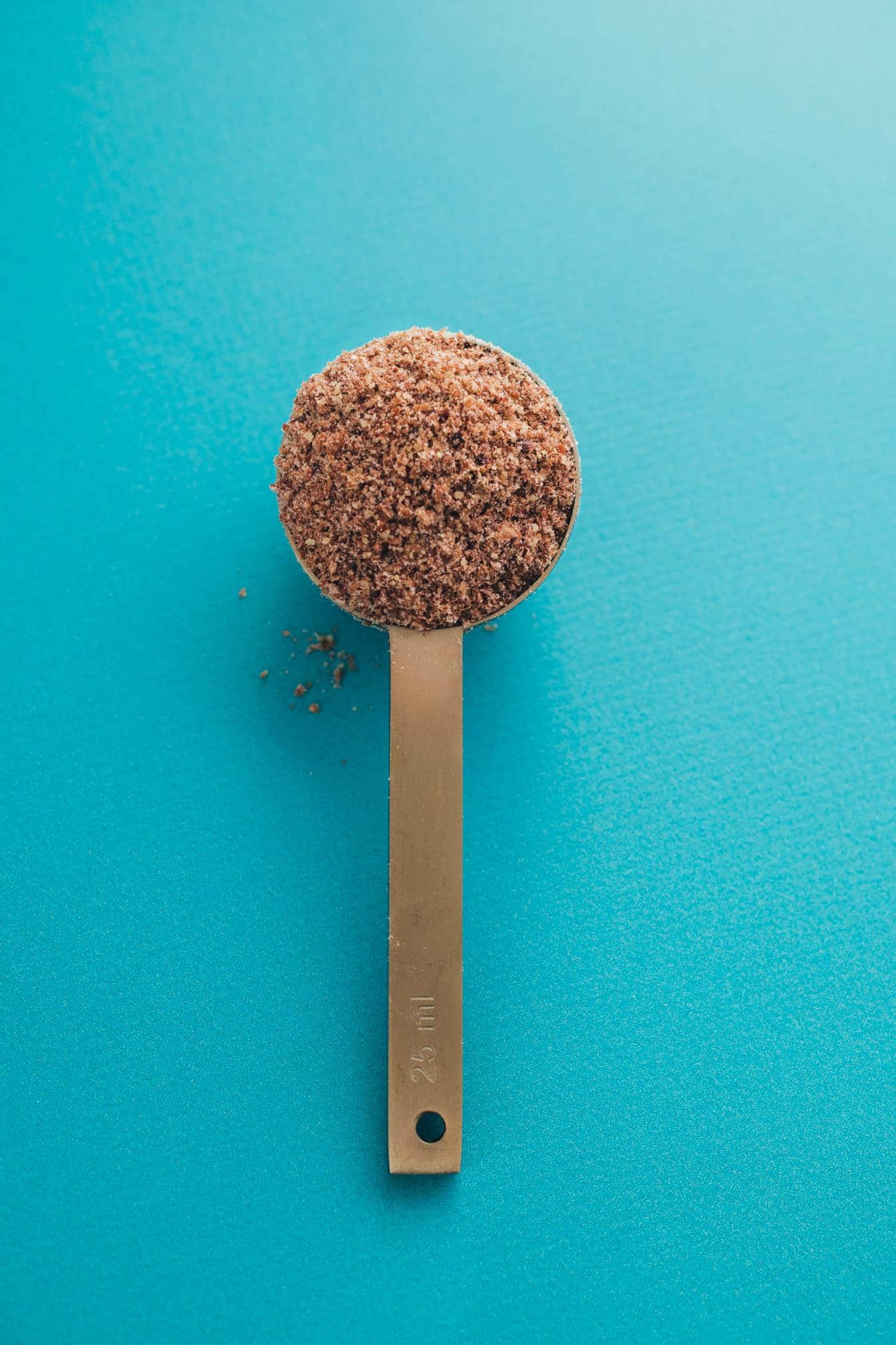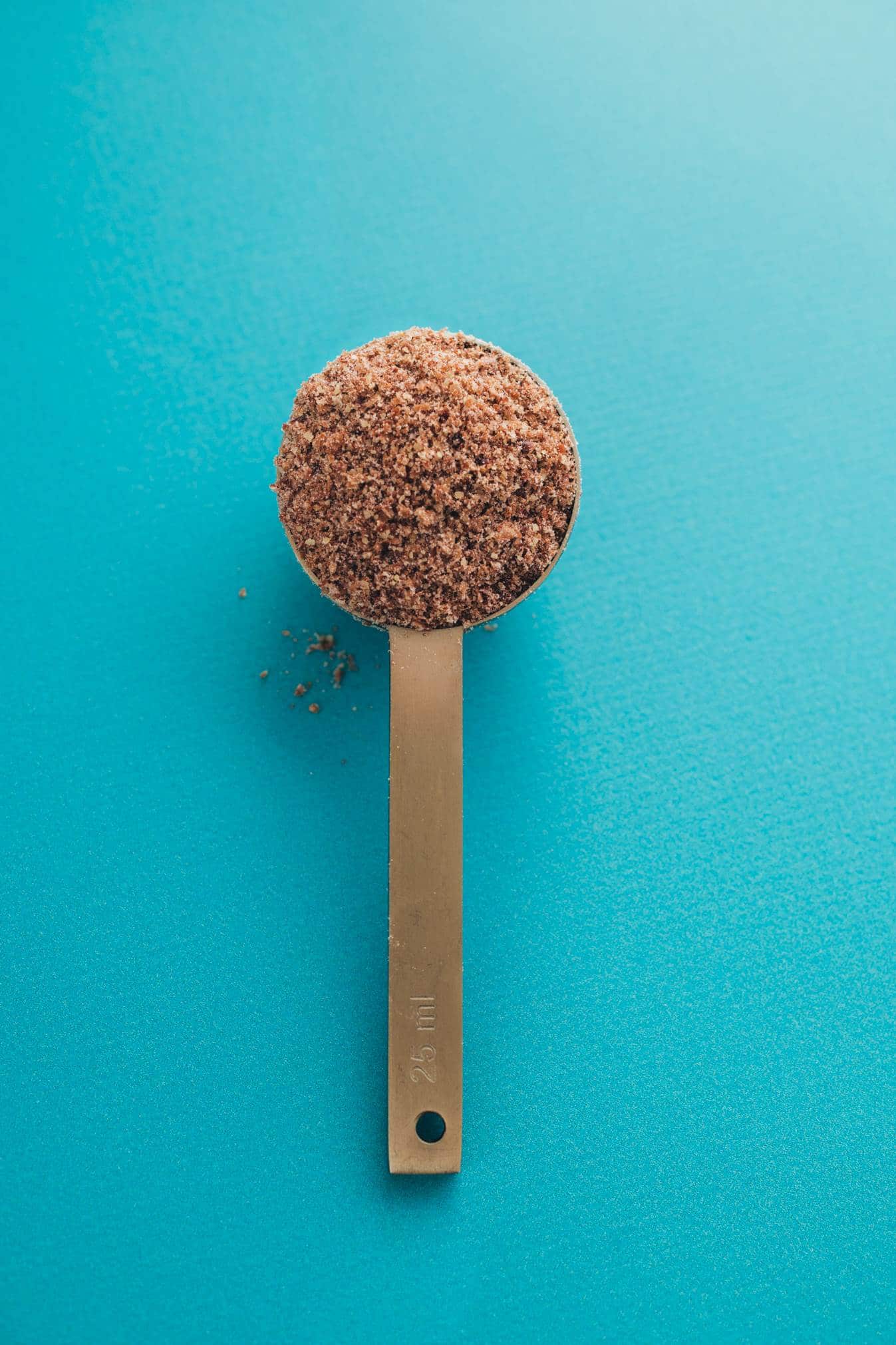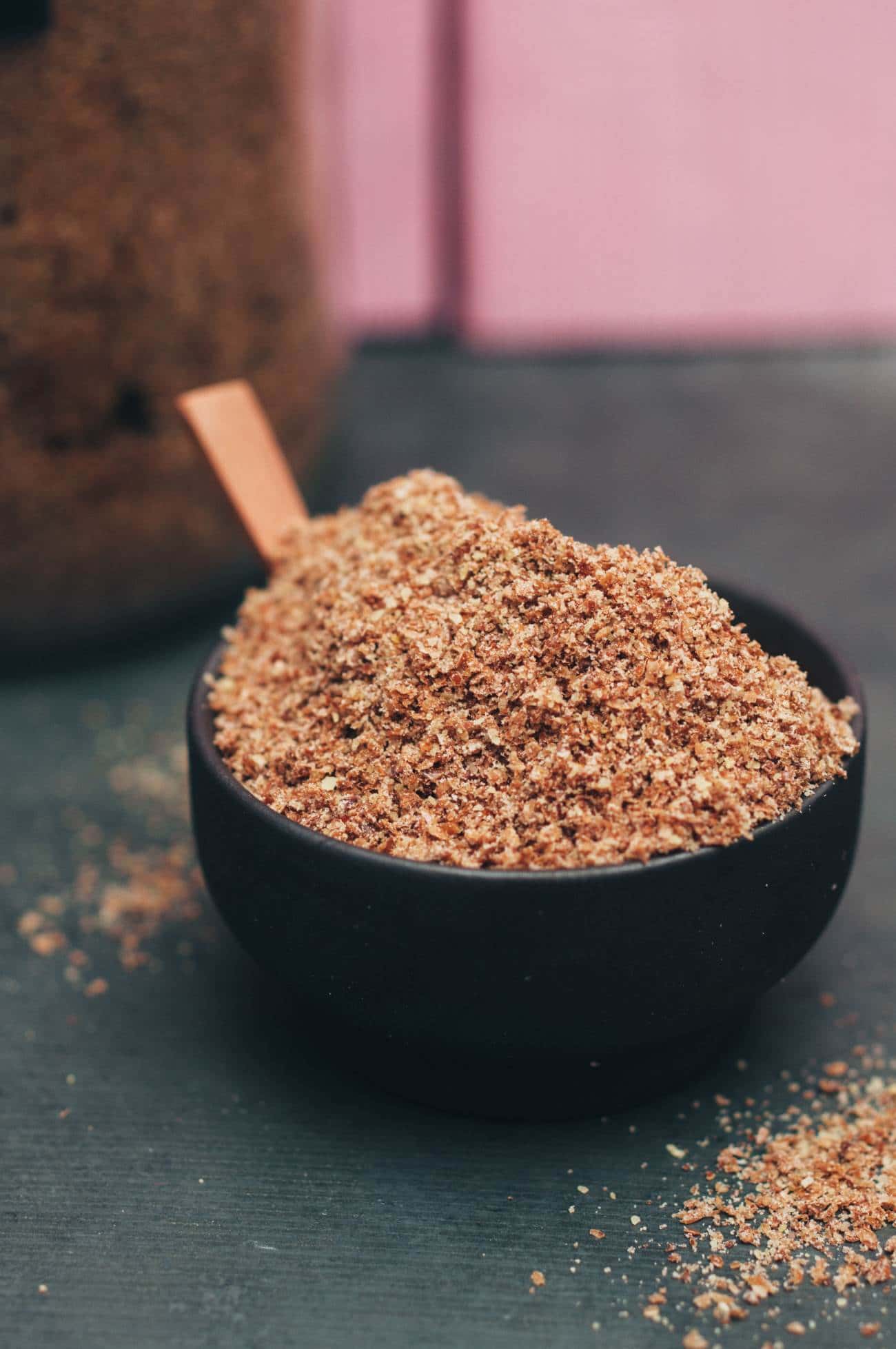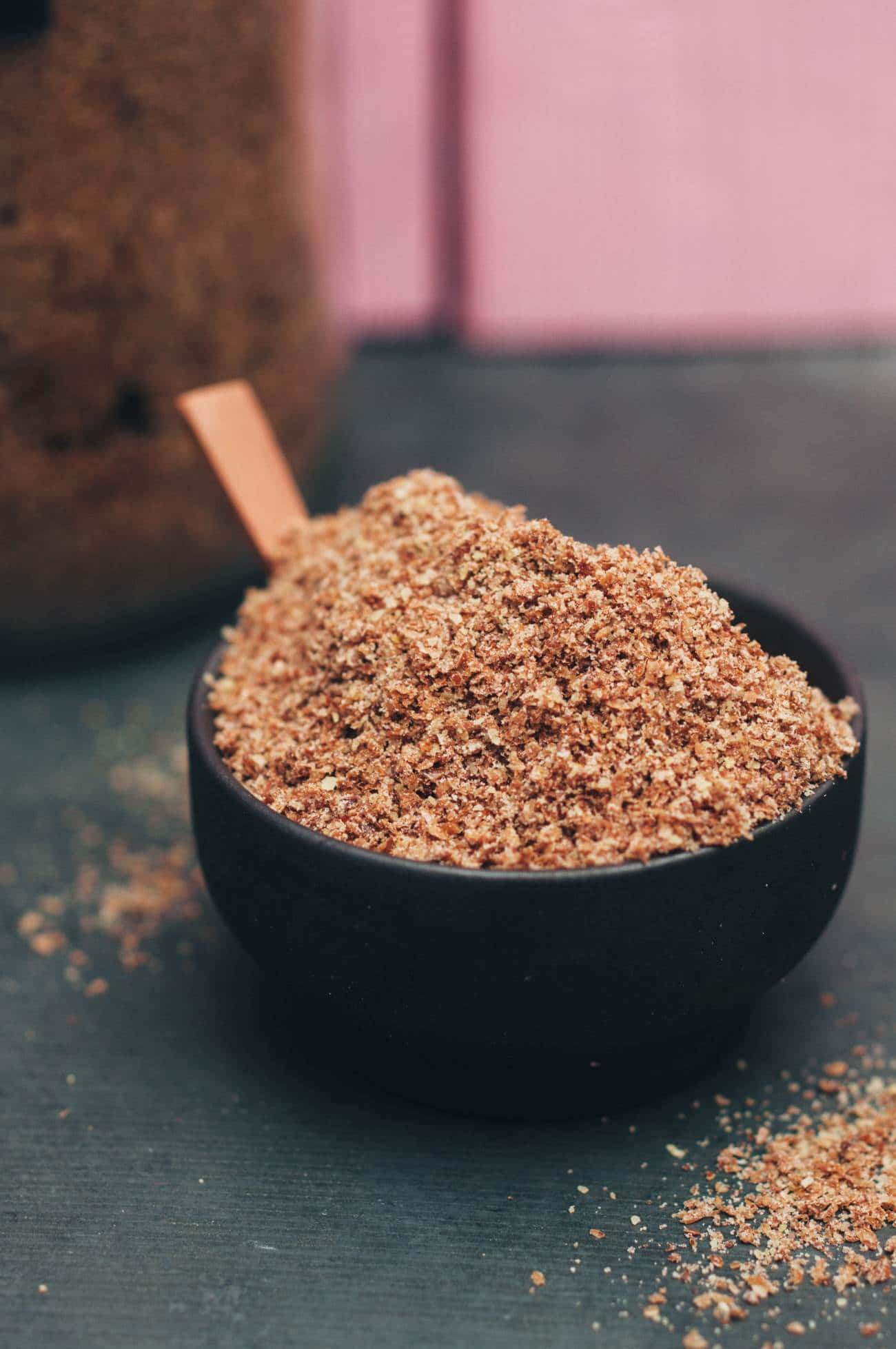 If you want to learn even more about the beneficial properties of flaxseed, then it is worth reading on now. Otherwise, go straight to the recipe section below for how to easily make a flaxseed egg.
Above-average content of omega-3 fatty acids (have an anti-inflammatory effect and play an important role in fat metabolism)
Very high in fiber
Contain lingans (estrogen-like compounds) that have been shown to reduce the risk of developing cancer
High potassium content (Especially important for athletes who lose potassium through sweating during exercise).
Contains all amino acids (complete protein)
Here are a few more interesting facts about essential fatty acids (which include omega-3 fatty acids). They are an important ingredient in food and essential means that the body cannot produce them itself. There are two groups, the omega-3 fatty acids and omega-6 fatty acids.
What are the benefits of essential fatty acids?
Support the function of the cardiovascular system, immune and nervous system
Ensure that the body remains biologically young (cell regeneration is advanced)
A balanced ratio of omega-3 and omega-6 fatty acids promotes the elasticity of the skin (beauty from within)
Help fight inflammatory diseases and infections
I was really very surprised at all the positive qualities of such a simple and inexpensive food. Since I know how healthy it is, I always have a jar of freshly ground flaxseed in the fridge. This is important, because the crushed seeds can become rancid, since they consist largely of linseed oil and should therefore be stored in a dark and cool place.
Here are a few facts about the uses of ground flaxseed:
Of course, it would be ideal not to heat flaxseed meal, but to process it at a maximum of 42 degrees. Unfortunately, this is not always successful, because we reached much higher temperatures, especially during baking. That's why it makes sense to use leisin seed meal as often as possible in cold dishes, for example in daily Smoothie .
But now back to our flaxseed egg. I use it in my creamy Chocolate Chia Smoothie , Overnight Protein Oats , vegan muesli bars , simple vegan spelt bread , world's best cupcakes with chocolate frosting , 1-Bowl vegan pumpkin muffins , simple vegan brownie , Nut cookies vegan & gluten free , ultimate vegan burger with geling guarantee , Almond dream granola and in the Christmas gingerbread cookies etc.
The vegan flaxseed egg is:
versatile
Tasteless
Binding
Full of healthy essential fatty acids
In 5 minutes ready!
Well, do you feel like leaving out the chicken egg and cooking vegan? Then I look forward to a review at the bottom of this page. If you post a picture, then like to use the hashtag #veganevibes.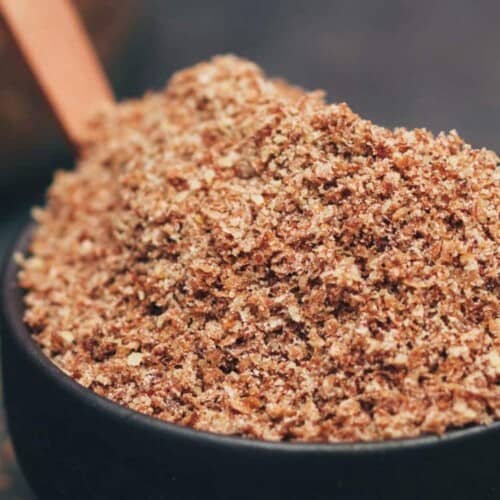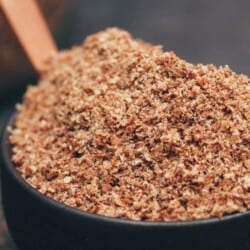 vegan flaxseed egg substitute (5 minutes)
A 5 minute egg substitute. Vegan – Gluten Free – Lactose Free and very versatile for cooking and baking.
AUTOR: VEGANEVIBES
Anleitung 
Place flaxseed meal in a small bowl with the water and stir. Let stand for

5 minutes

until it starts to thicken.


3 tbspn hot or very hot water,

1 tbspn Flaxseed meal*

Store leftovers in an airtight container in the refrigerator for up to 3 days.

Notizen
*For the flaxseed meal, blend one cup of unhulled flaxseeds in a high-powered blender for about 60 seconds on high speed until coarse. Pour into an airtight jar and store in the refrigerator.
NOTES /HELPFUL ACCESSORIES:
Nährwertangaben
Serving:
1
Portion
Calories:
5
kcal