Gluten-free baking yes or no? If you suffer from celiac disease or gluten intolerance then it is clear that foods containing gluten are taboo for you.
My gluten free flour mix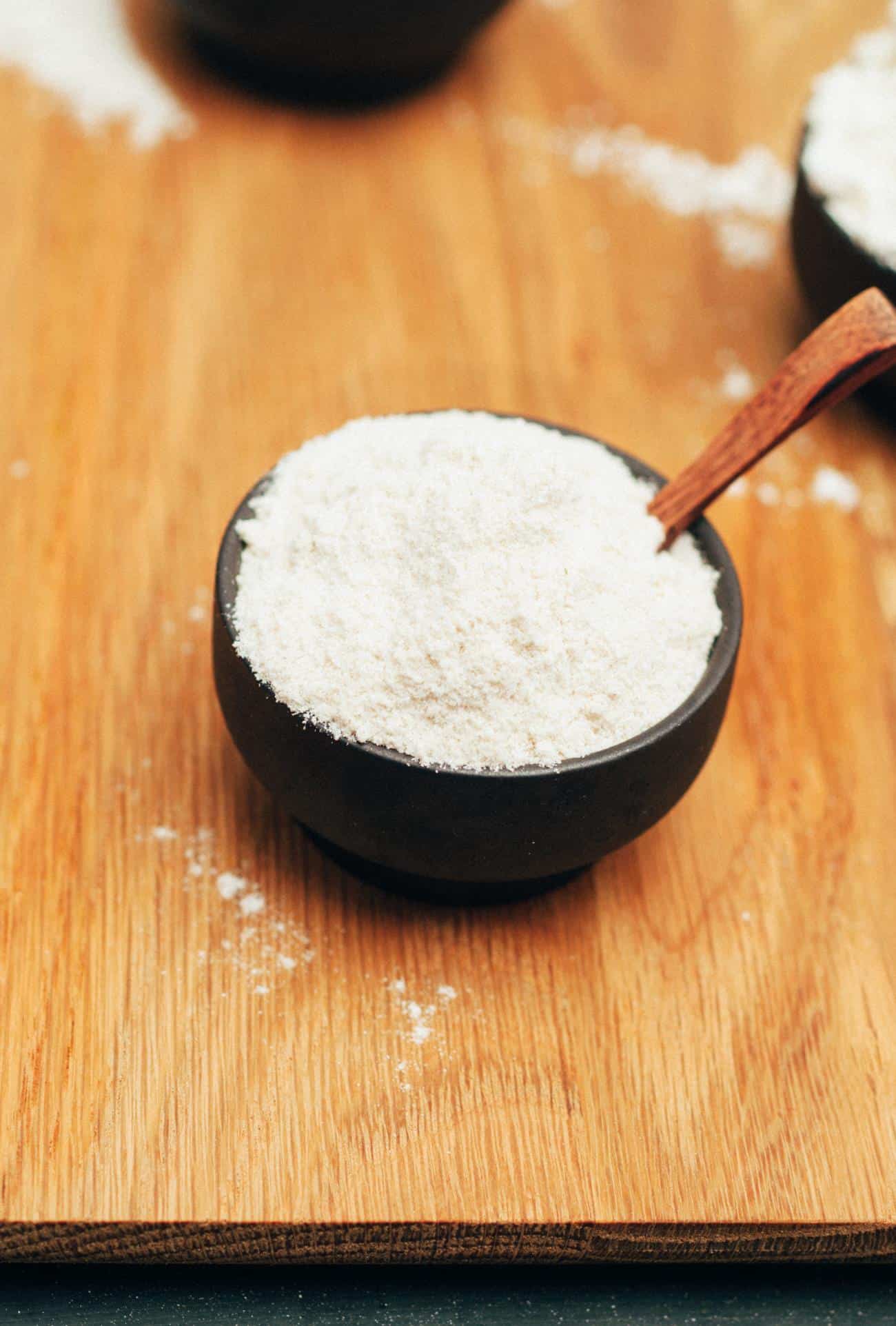 These include:
Wheat, barley, rye, spelt, kamut and oats (unless specifically labeled gluten-free).
Note: Oats themselves are gluten-free, but are often processed in the same facilities as gluten-containing grains. If you want to be sure that the oats are 100% gluten free, look for a special declaration on the varpack.
If you are not affected, there may still be health benefits to switching to gluten-free products. Nutrition professionals such as Anna Lewandowska (wife of professional footballer Robert Lewandowski), as well as many other medical professionals and nutritionists swear by gluten-free products as they can have a positive effect on health.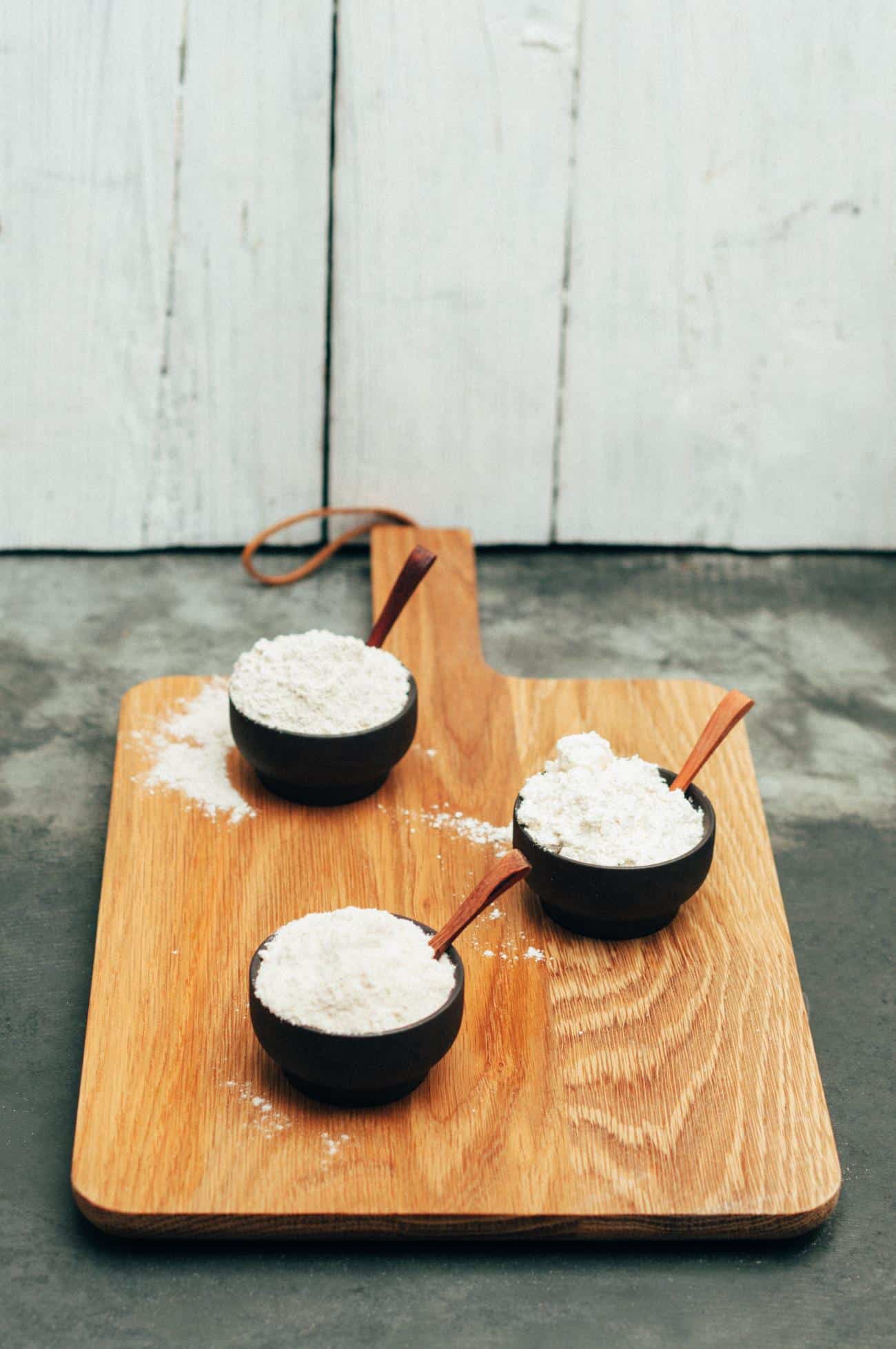 The first attempts in the gluten-free kitchen are often quite bumpy or go right into the pants (at least that was the case with me). That's why I got some professional help and took a baking class with the lovely Estella from Spontaneous Vegan. The first basic rule in gluten-free, vegan baking is: choose the right flour.
In this case, the ready-made gluten-free baking mixes are often too starchy, with the result that the baked product becomes heavy and too compact. Yet we all want delicious, fluffy cake, don't we?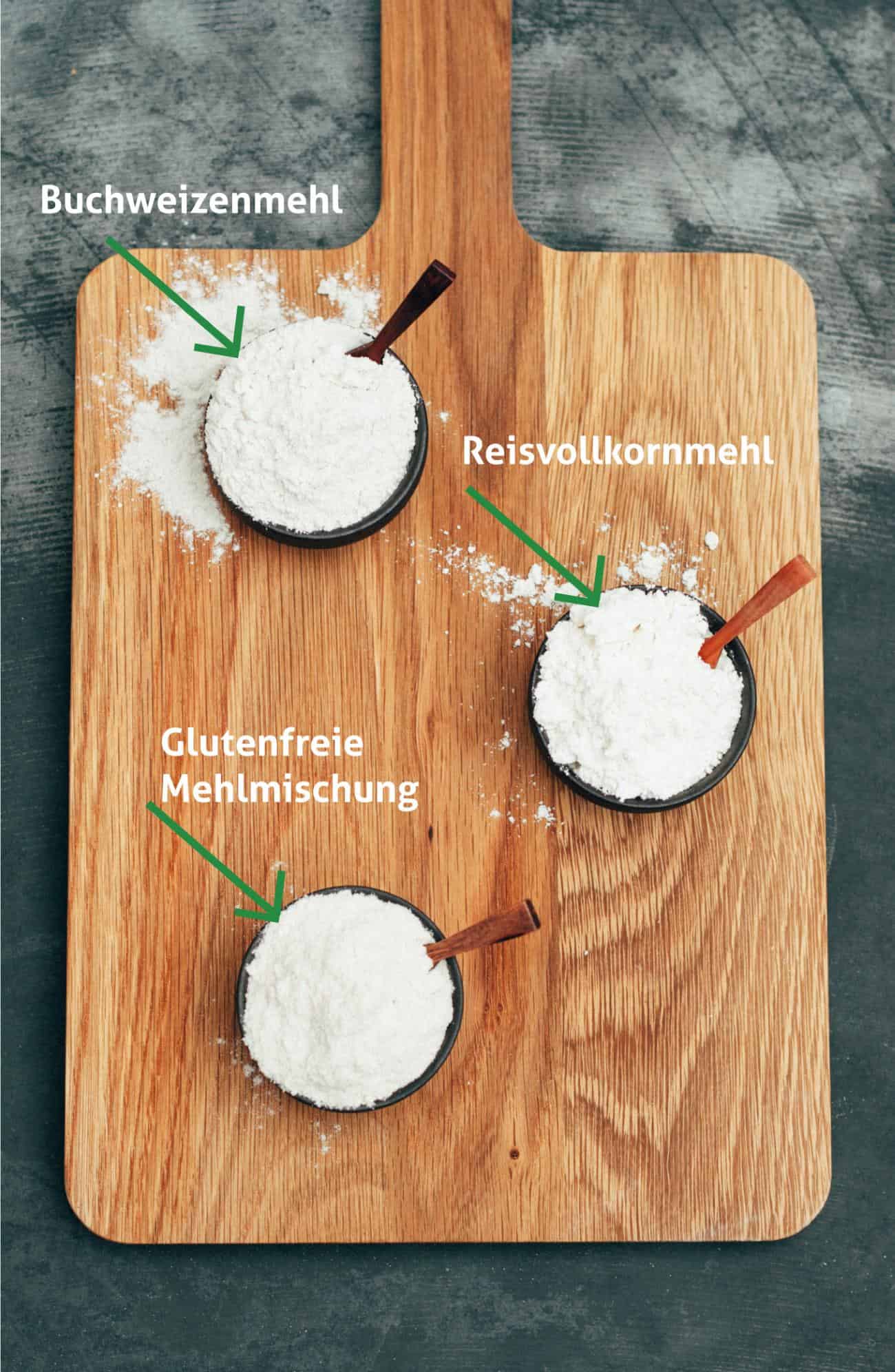 So today I want to share with you my secret to the ultimate gluten-free flour blend. It's best to get a large canning jar and fill up with a slightly larger mixture right away. So you always have the perfect gluten-free flour mix at hand and for all occasions. Let's go!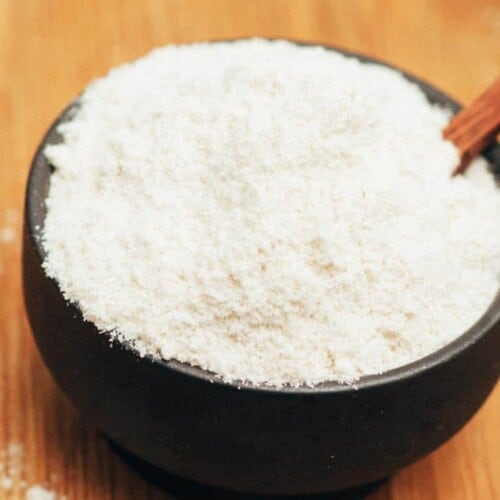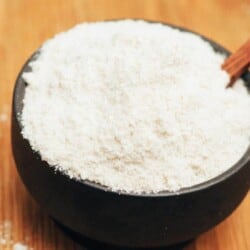 DIY Gluten Free Flour Mix
A simple, 3-ingredient gluten-free flour blend to replace conventional flours such as wheat, spelt, rye, etc.
AUTOR: VEGANEVIBES
250

g

Rice flour wholemeal

250

g

Buckwheat flour

250

g

ready-made gluten-free flour mix*

Note: Purchased gluten-free flour blend has a very high starch content and no whole grain content. That's why I mix them with gluten-free whole wheat flours. The baking result is also improved.
Anleitung 
Mix all ingredients in a large bowl until well combined.

250 g Rice flour wholemeal,

250 g Buckwheat flour,

250 g ready-made gluten-free flour mix*

Store the flour in an airtight container.
Notizen
*You can either buy this ready-made (which I like to do very much or mix it yourself from 125g corn starch http://amzn.to/2Alj8A1 and 125g tapioca starch http://amzn.to/2zoyMMG).
I prefer the ready-made mixture, because the price-performance ratio is usually better.
Accessories:
Preserving jars 1.5 liters: http://amzn.to/2Anh1vA (Amazon.com)
Nährwertangaben
Serving:
100
g
Calories:
1100
kcal
Potassium:
3
mg