Vegan Muffins in Berlin? I'm admittedly flashed at how much choice there is in our capital city. My husband and I were in Berlin this weekend visiting my brother. Actually, I had planned to do much more, but the selection was so large in Prenzlauer Berg alone that we didn't get any further. Here a few vegan Donuts nibbled, there a vegan duck eaten and then sipped a cocktail. I think that was no longer last visit for the time being. You can definitely look forward to a fine little vegan Guide from me, which I will publish later this week. Stay tuned.
Vegan muffins just always go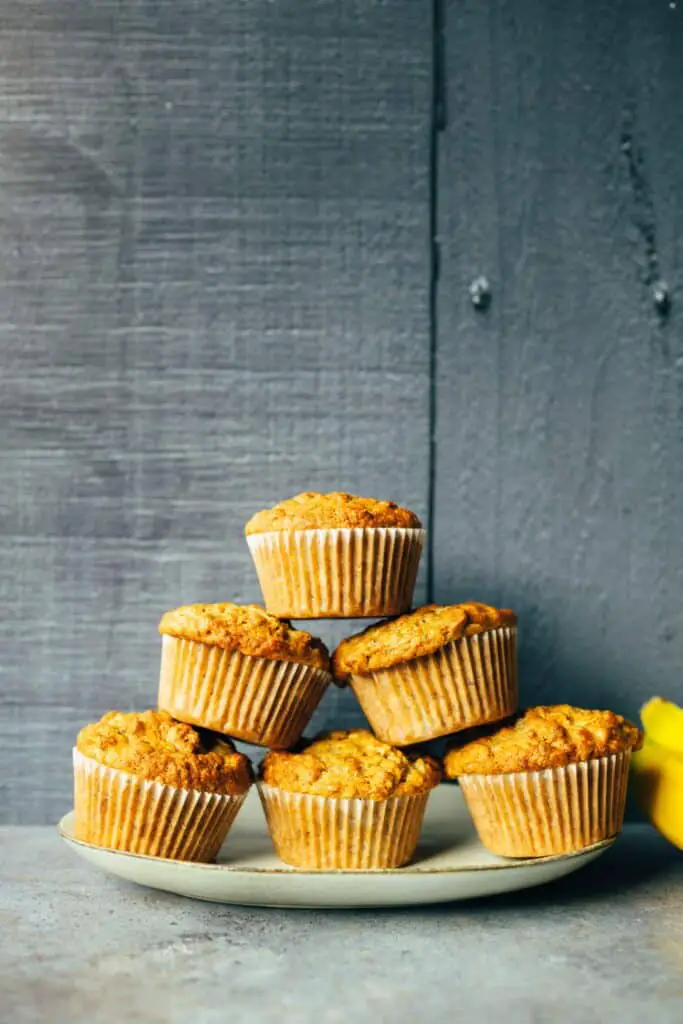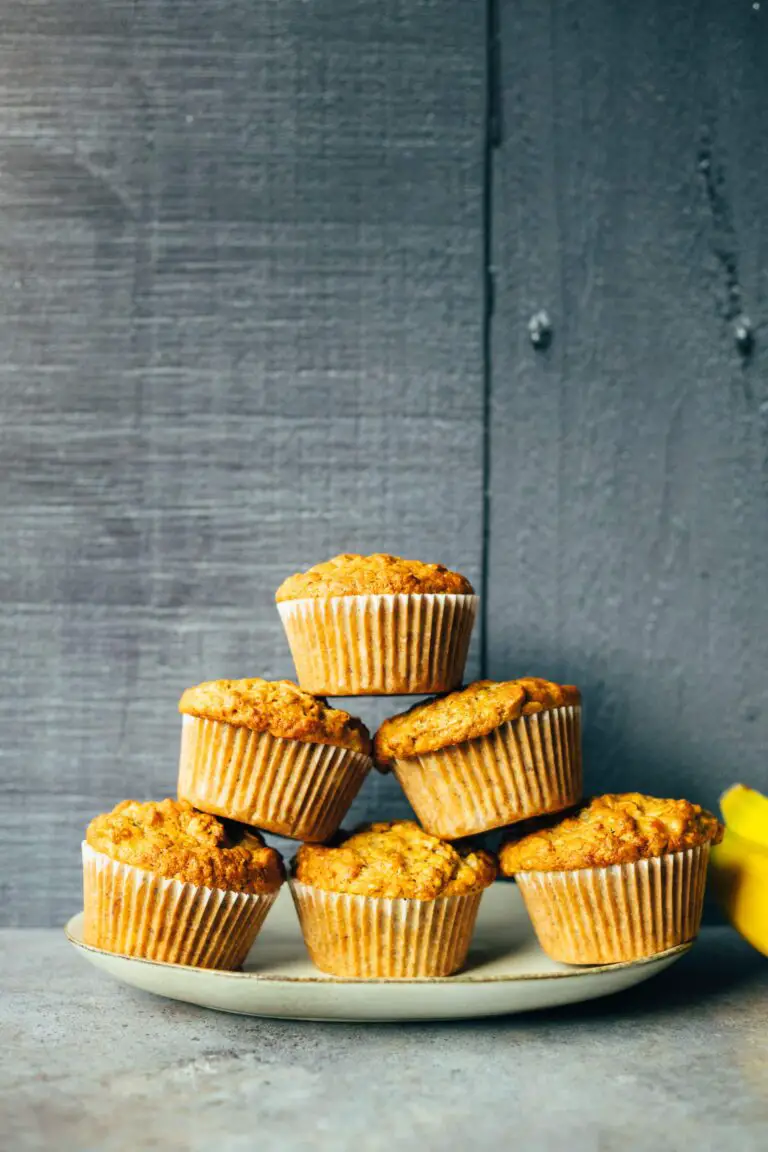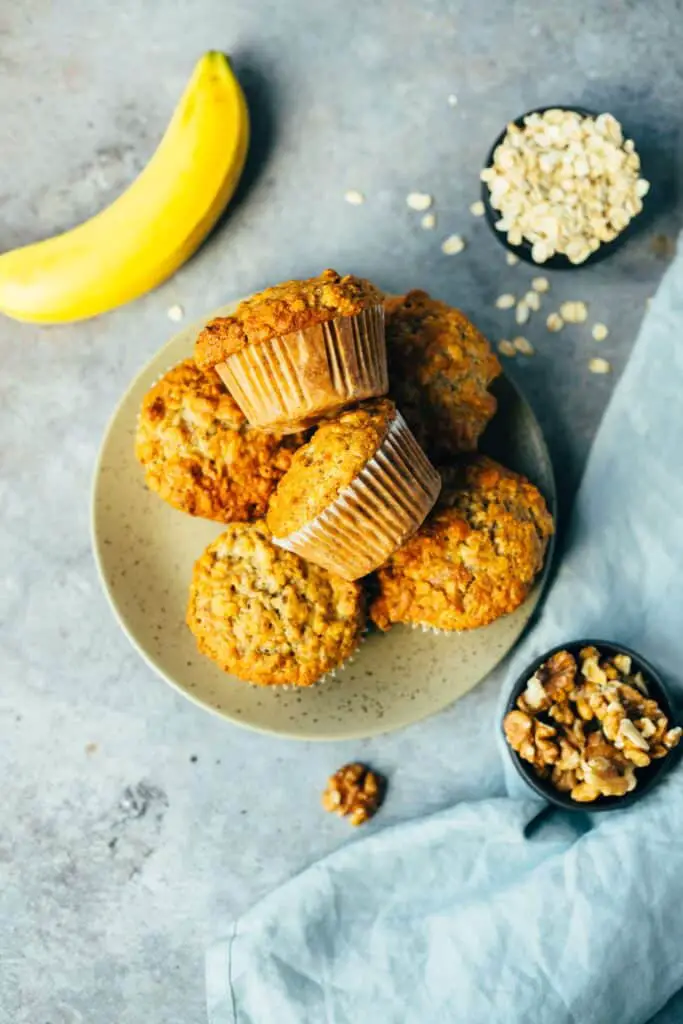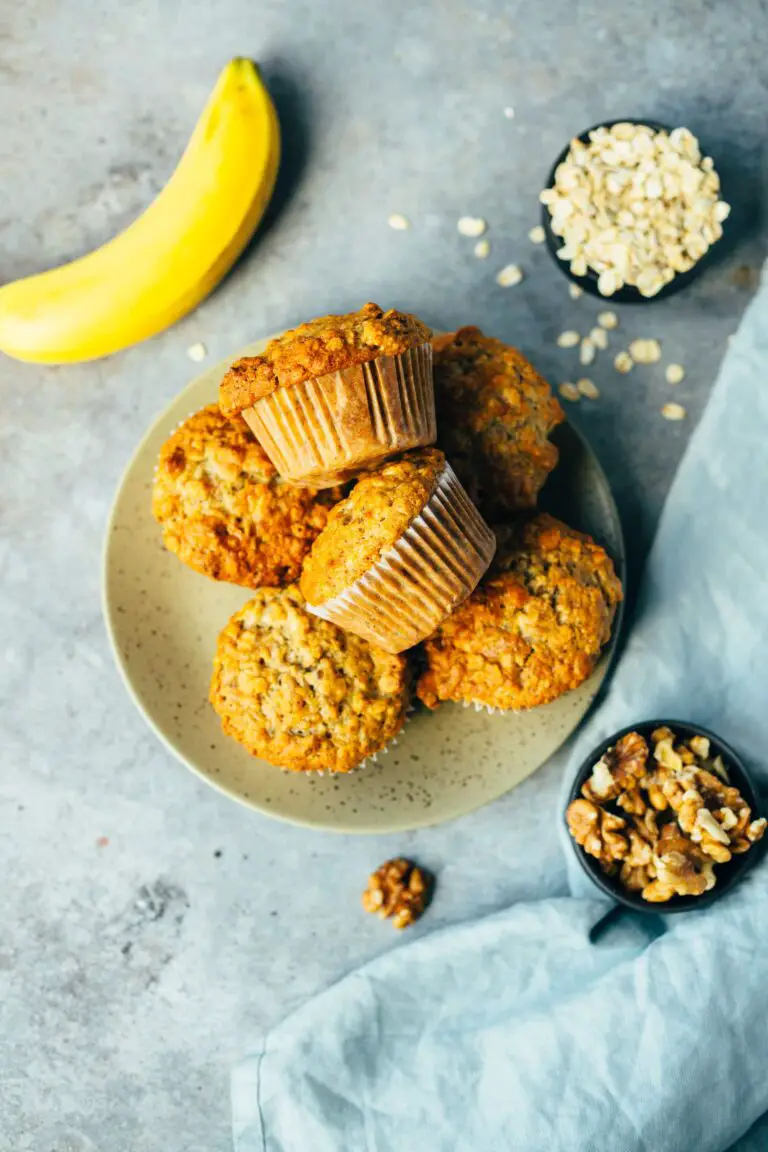 Muffins are actually my great love (besides donuts, of course) and I just can't get enough of them. This variation is really fun because the Banana gives a great sweetness and the nuts provide an exciting texture. These fluffy little beauties also sweetened our trip to Berlin. Flaxseed egg , ripe bananas, apple cider vinegar, Oat milk , baking soda, maple syrup, frying and baking oil, gluten-free flour mix (or spelt flour), raw cane sugar, mixed nuts, rolled oats, baking powder, cinnamon, bourbon vanilla and sea salt.
It's the simple (vegan) things that make life more beautiful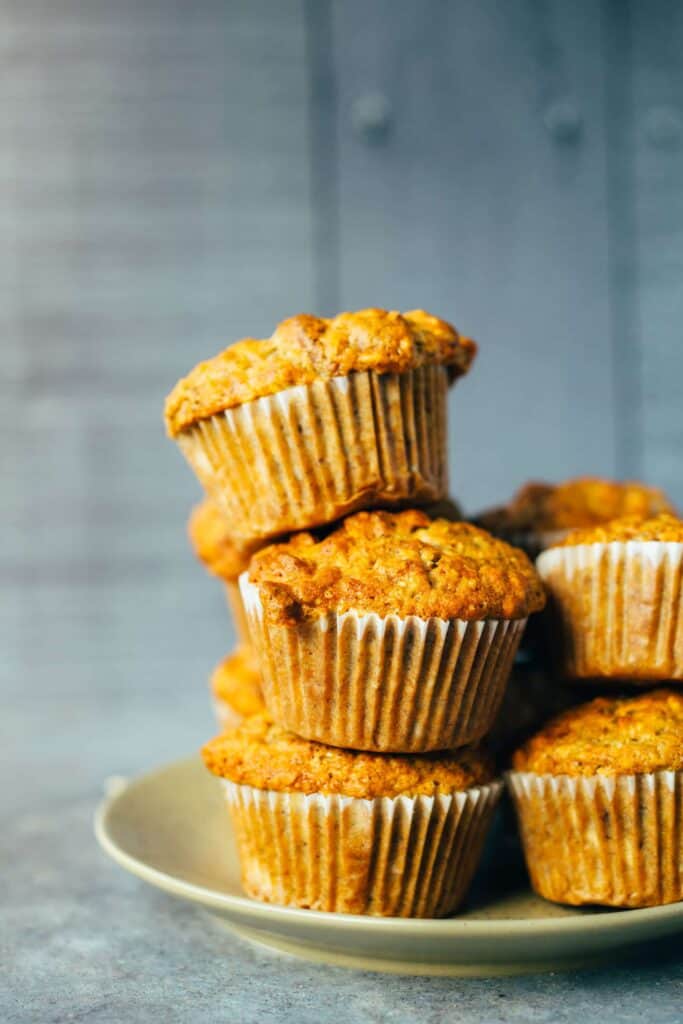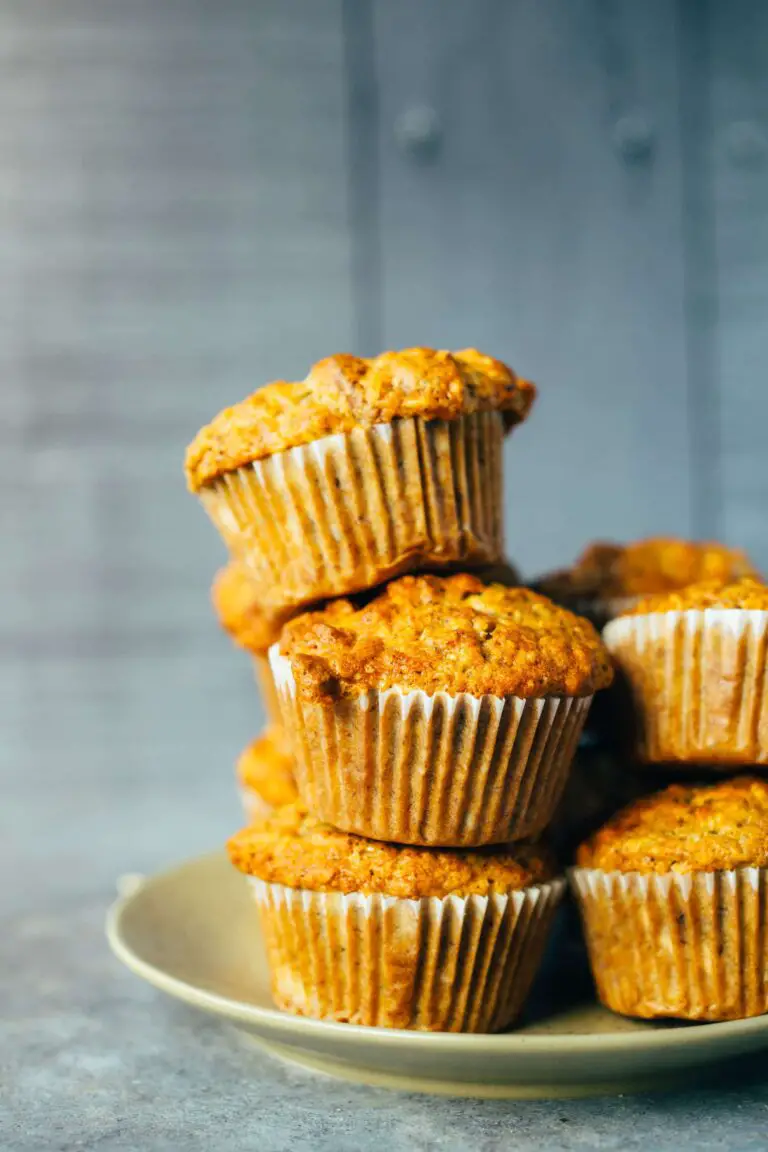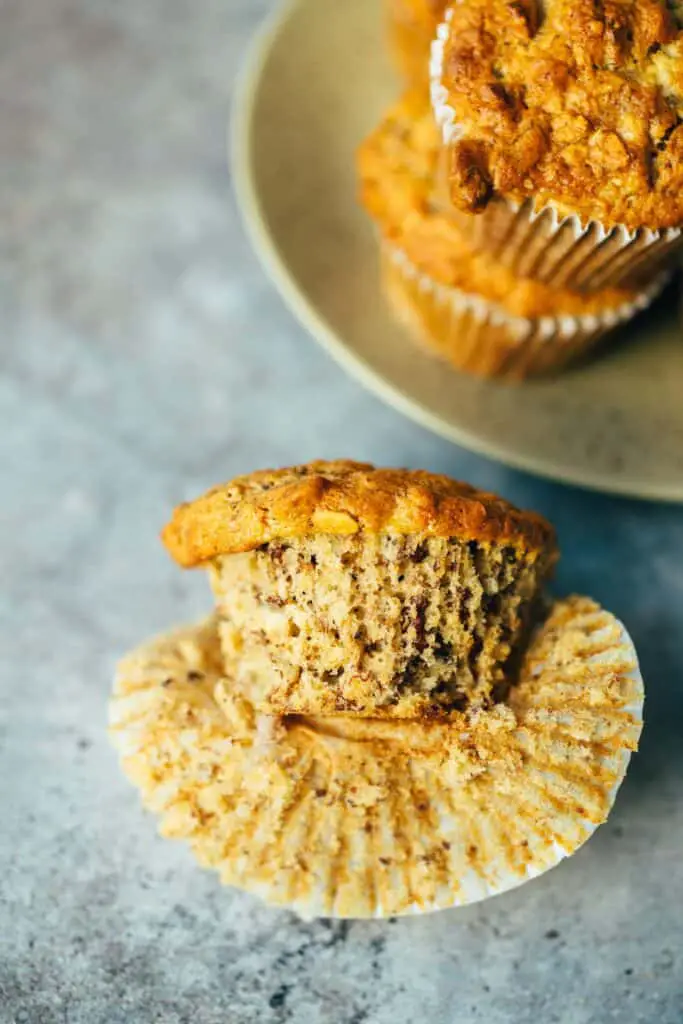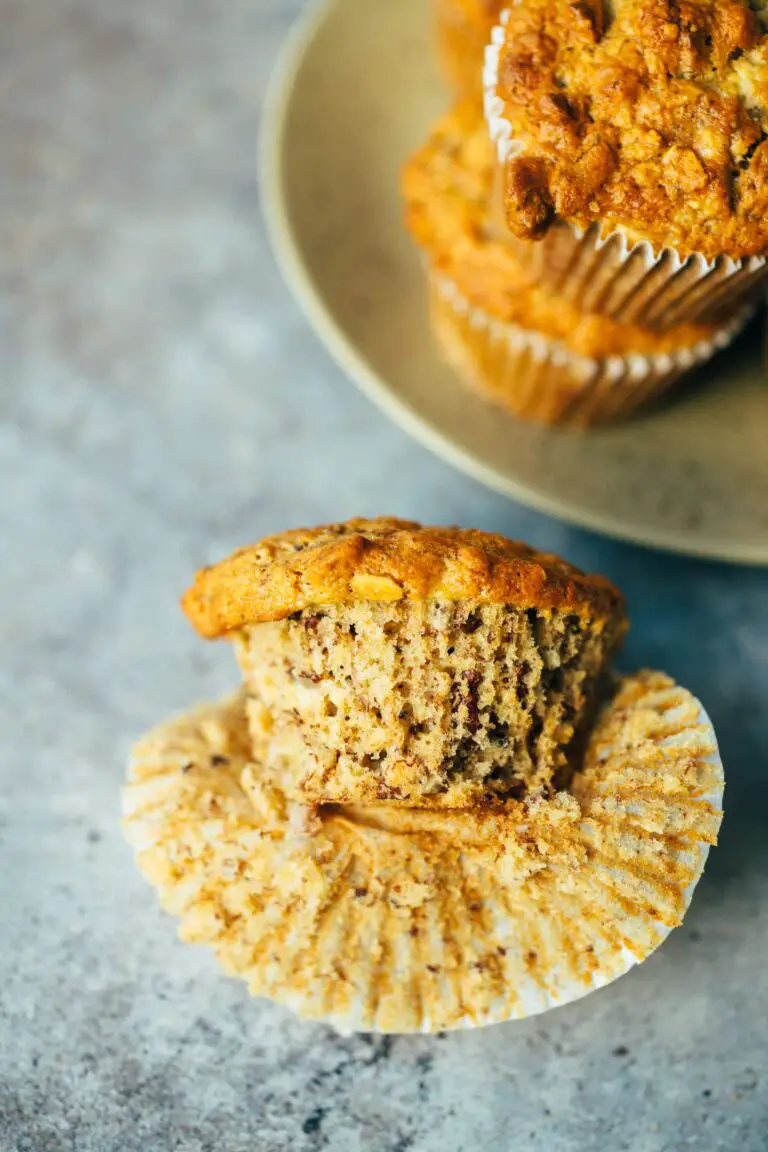 Why do we often make life so difficult for ourselves when it can be so simple? A bowl, a handful of ingredients and off you go. Our today's Recipe is really easy to implement and also healthy. Of course, we also use sugar here, but raw cane sugar contains at least a few more minerals and vitamins than pure, white industrial sugar.
If you like, you can always replace all or part of the raw cane sugar with other sugars. Coconut blossom sugar, for example, is particularly suitable for this purpose. It is obtained from the nectar of the coconut flower in Sri Lanka or the Philippines. The liquid nectar is then boiled down to a thick syrup until sugar crystals form. The advantages of coconut blossom sugar compared to household sugar are obvious:
Rich in minerals such as magnesium, zinc, iron, sulfur, copper and potassium
Low glycemic index (provides more stable blood sugar)
Fine caramel vanilla aroma
Is very suitable for baking
What goes with our sweet addict makers? A cup of coffee Golden milk or a cup of homemade Cold tonic .
The muffins are ready in 45 minutes, including prep time, and use only a few ingredients. 1 bowl, 1 muffin baking tray and off you go!
The banana nut muffins gf are:
Loose & Light
Naturally sweet
Vanilla-caramel
Vegan & gluten free
Fast and uncomplicated to produce
Well, are you ready for these nutty-banana sins? I wish you a lot of fun baking and of course a review at the bottom of this page. If you post a picture, use the hashtag #veganevibes.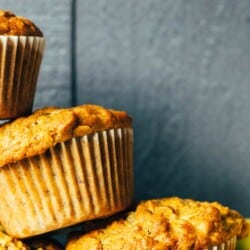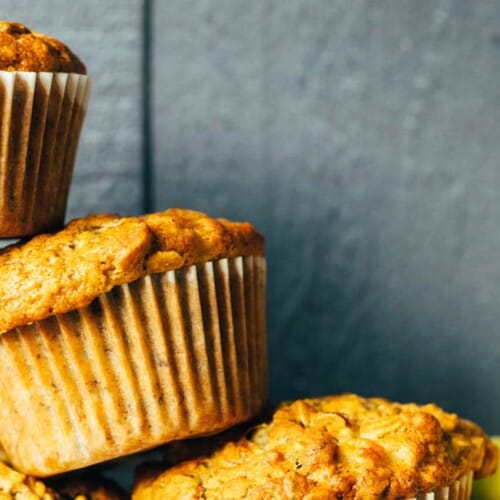 Simple banana nut muffins (gf)
Simple banana nut muffins, vegan and gluten-free. Fluffy, naturally sweet with a light vanilla-cinnamon note. Perfect for breakfast, coffee or as a snack in between.
AUTOR: VEGANEVIBES
Anleitung 
Preheat the oven to 175 degrees and line a muffin baking tray for 12 muffins with muffin cups, or lightly grease and dust with flour if needed.

Prepare flaxseed egg in a small bowl. Set aside.

Meanwhile, provide a large bowl, put the mashed bananas, oat milk, add baking soda and vinegar and stir. The liquid should now begin to foam slightly.

340 g ripe bananas,

1 tbspn Apple cider vinegar,

180 ml Oat milk or other unsweetened plant milk,

1 1/2 tbspn Baking soda

Add maple syrup and baking oil and stir again until well combined.

38 ml maple syrup,

45 ml Frying and baking oil

Place sieve over bowl and sift in gluten-free flour blend or spelt flour.

237 g gluten free flour mix

Add flaxseed egg, raw cane sugar, mixed chopped nuts, rolled oats, baking powder, cinnamon, bourbon vanilla, and sea salt and continue mixing until a uniform dough is formed.

1 Piece Flax seed egg,

105 g Raw cane sugar,

120 g mixed chopped nuts,

112 g Oatmeal,

7 g Baking powder,

½ tbspn Cinnamon,

½ tbspn Bourbon vanilla ground,

¼ tbspn Sea salt

NOTE: Do not stir too long, otherwise you will stir the leavening power of the natron back out of the dough.

ALTERNATIVE: If you are using a high-powered blender (dough program), place all ingredients (except oatmeal) in the blender jar in the order as above and run the program once. Stir in rolled oats only at the end.

Divide batter evenly among muffin cups with a spoon.

Put in the oven and bake for

30 minutes

. Turn off oven and leave muffins in oven for another 10 minutes, using reheat. Remove from the oven and allow to cool completely.

Store remainder (if any) in an airtight box in the refrigerator for up to one week. Can be kept frozen for up to one month.
Nährwertangaben
Serving:
1
Muffin(s)
Calories:
257
kcal
Carbohydrates:
35
g
Protein:
5
g
Fat:
13
g
Saturated Fat:
1
g
Sodium:
55
mg
Potassium:
299
mg
Fiber:
3
g
Sugar:
16
g
Vitamin A:
49
IU
Vitamin C:
3
mg
Calcium:
74
mg
Iron:
1
mg