November has really arrived and is really getting to me right now. I am by nature rather a friend of hotter temperatures, so I felt really comfortable in Bali. As soon as I get home I have this annoying scratchy throat, difficulty swallowing and muscle pain. What to do? No thanks, I honestly have no desire for the chemical club and prefer to fall back on natural home remedies:
Lemon, ginger and turmeric.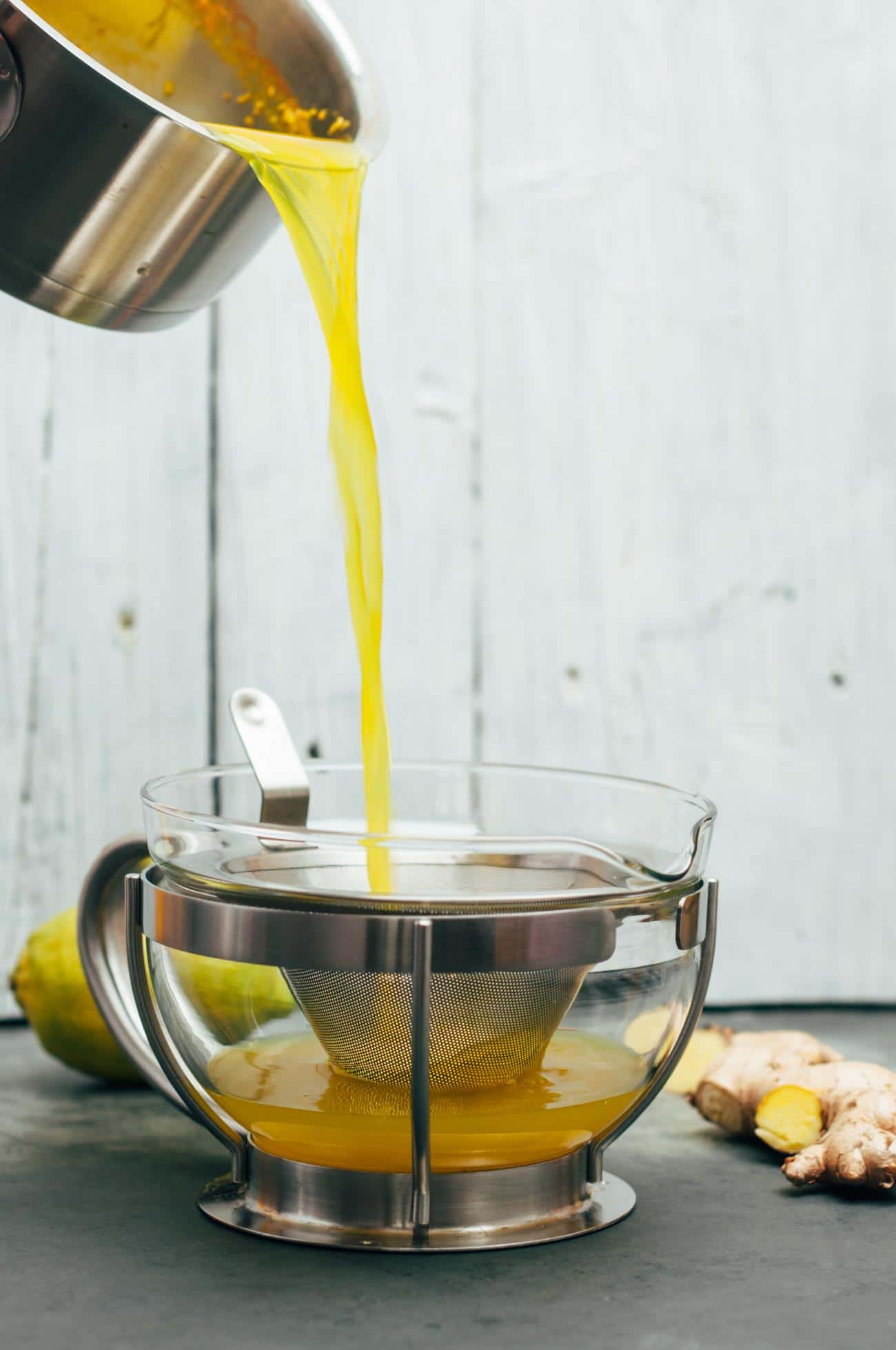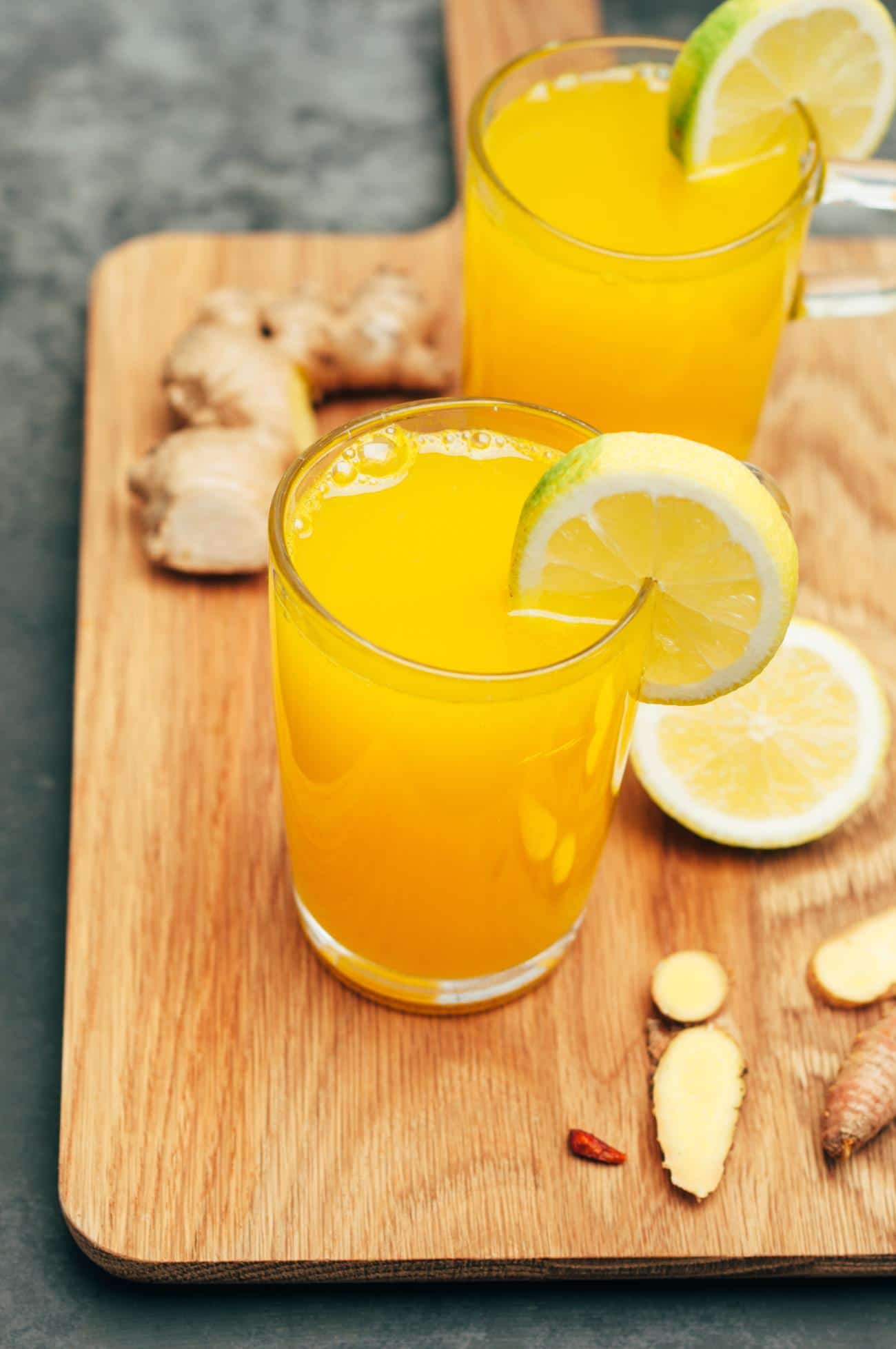 Cold tonic with only 3 ingredients
First of all, the question arises as to what a tonic actually is? Good question, it is a medicinal substance taken for certain ailments to produce a feeling of relief or well-being. So not to be confused with tonic water.
Ginger-turmeric-lemon is really a dream combination for those who either already have a cold or just want to prevent it. Yes there is another category and that is those of you who just have a taste for this wonderfully healthy hot beverage. It's so easy to make and all you need is. 5-Minutes , 3 ingredients and a small pot.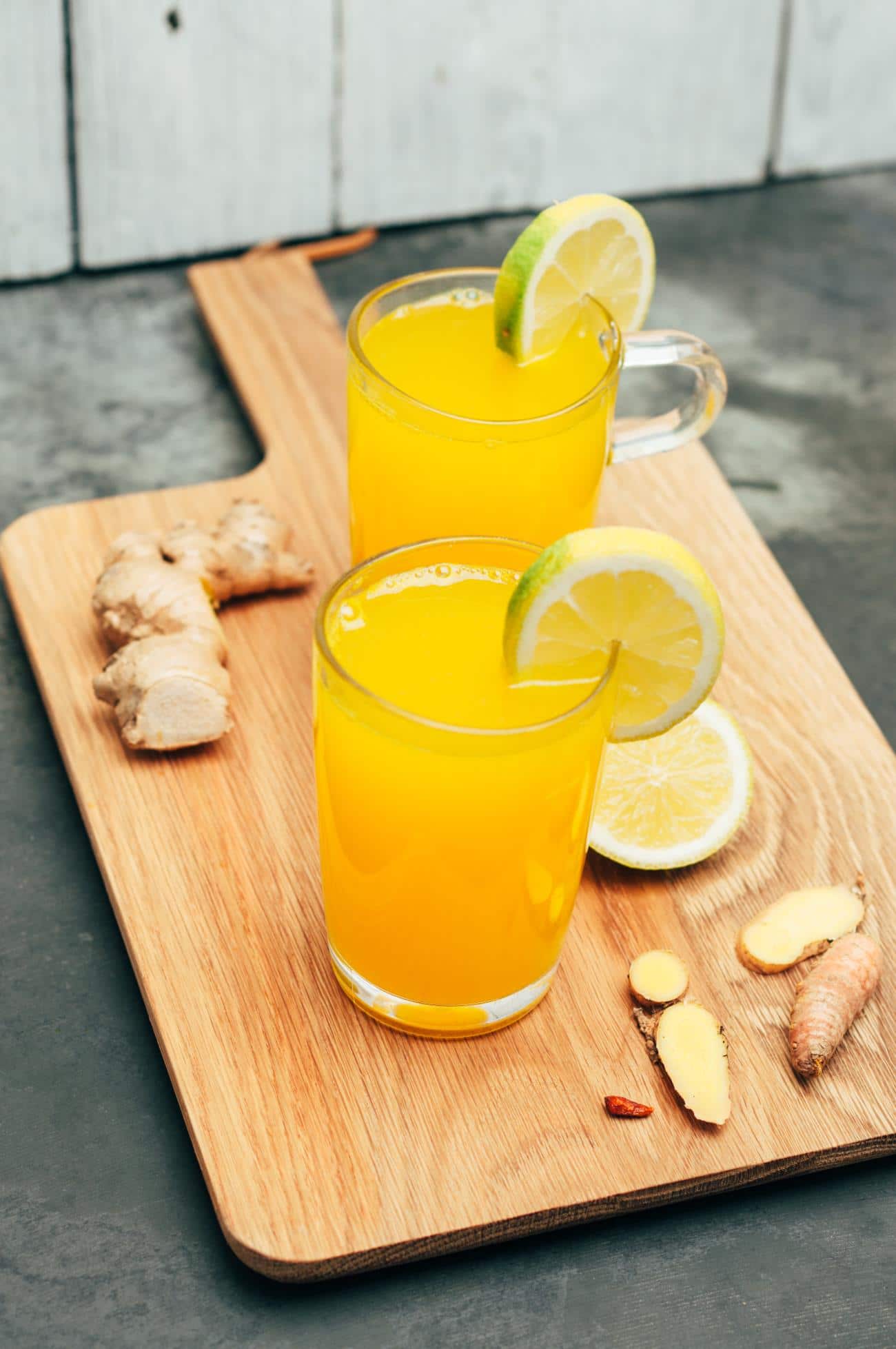 The base for this simple tonic is fresh lemon juice, freshly grated ginger and turmeric. If you miss some sweetness, then the addition of coconut blossom sugar or maple syrup is suitable. At the end, add a pinch of freshly ground black pepper. why? Turmeric and the piperine in black pepper need each other to significantly increase the usability of turmeric in the human body.
Here's another brief overview of the effects of the ingredients in this brilliant tonic:
Turmeric contains an ingredient called curcumin, which is said to have antioxidant and anti-inflammatory effects.
Ginger is naturally anti-inflammatory and a valuable antioxidant. It is known for its healing properties against digestive problems and nausea.
Lemon has a natural detoxifying and alkalizing effect on the body. It also provides you with a lot of vitamin C and strengthens the immune system.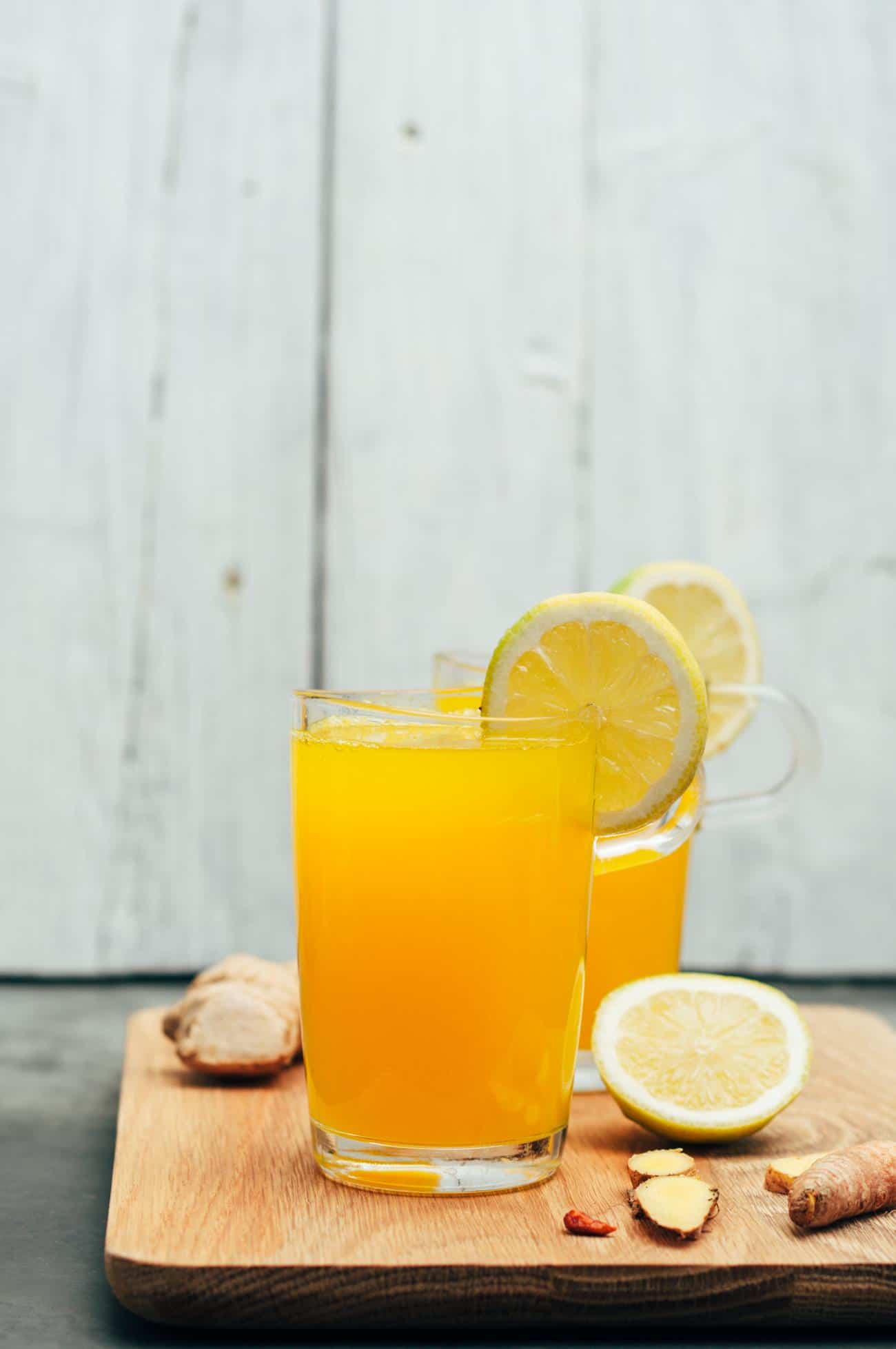 I hope you love the tonic as much as I do. He is:
Healing
Warming
Lemony
Pleasantly sharp
Very easy to make
Very tasty
Especially recommended if you have a Common cold in the approach or are already ill, want to relax, have a restless stomach, or just want to drink something that warms you from the inside on cold days.
I am sure you will love this tonic. yes? Then I look forward to a review at the bottom of this page. If you post a picture, use the hashtag #veganevibes.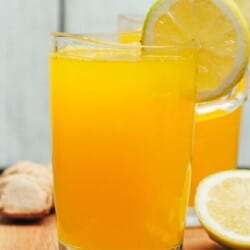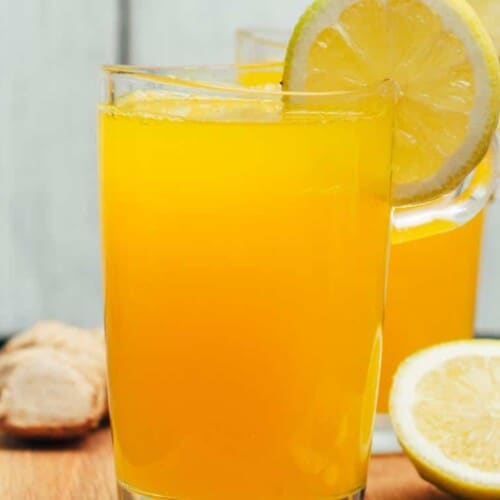 The ultimate anti-cold tonic
A 5 minute, 3 ingredient, 1-pot hot tonic with ginger, lemon, turmeric and pepper. Perfect to strengthen your defenses and warm the body from the inside.
AUTOR: VEGANEVIBES
6

g

freshly grated turmeric

6

g

freshly grated ginger

45

ml

freshly squeezed lemon juice

1

pinch of freshly ground black pepper

3

Cups

still spring water

Optional: 1-2 tsp maple syrup

Coconut blossom sugar or another sweetener of your choice
Anleitung 
In a small saucepan or saucier, bring turmeric, ginger, lemon, lemon zest, pepper and maple syrup to a boil along with the filtered spring water.


6 g freshly grated turmeric,

6 g freshly grated ginger,

45 ml freshly squeezed lemon juice,

1 pinch of freshly ground black pepper,

3 Cups still spring water,

Optional: 1-2 tsp maple syrup

Reduce heat slightly and simmer for

3-5 minutes.

Strain over a glass or teapot and enjoy neat.


If the tonic is too strong, feel free to dilute with a little hot water.

Notizen
NOTES /HELPFUL ACCESSORIES:
Nährwertangaben
Serving:
1
Cup
Calories:
17
kcal
Carbohydrates:
4
g
Sodium:
1
mg
Potassium:
98
mg
Vitamin C:
9.5
mg
Calcium:
6
mg
Iron:
1.2
mg