A delicious Double Chocolate Cake in healthy, that was my wish for Veganuary 2021. Gluten-free recipes are more popular than ever and I like them best with whole flours. Buckwheat flour, almond flour, whole grain rice flour, there are now endless gluten-free flours on the market that are full of healthy fiber, vitamins and minerals. But for all their health benefits, they should also taste good, and that's actually a challenge in gluten-free baking. Here the power of habit plays a big role, because most of us since childhood are accustomed to the taste of spelt or wheat flour. So it can happen that a buckwheat flour tastes a little strange. In doing so, however, you can reprogram the power of habit to your own advantage by slowly but surely getting used to the healthy stuff. Don't worry, it won't be that bad. Let's start with our gluten-free chocolate cake. This is the absolute taste hit, I promise!
Double Chocolate Cake, gluten free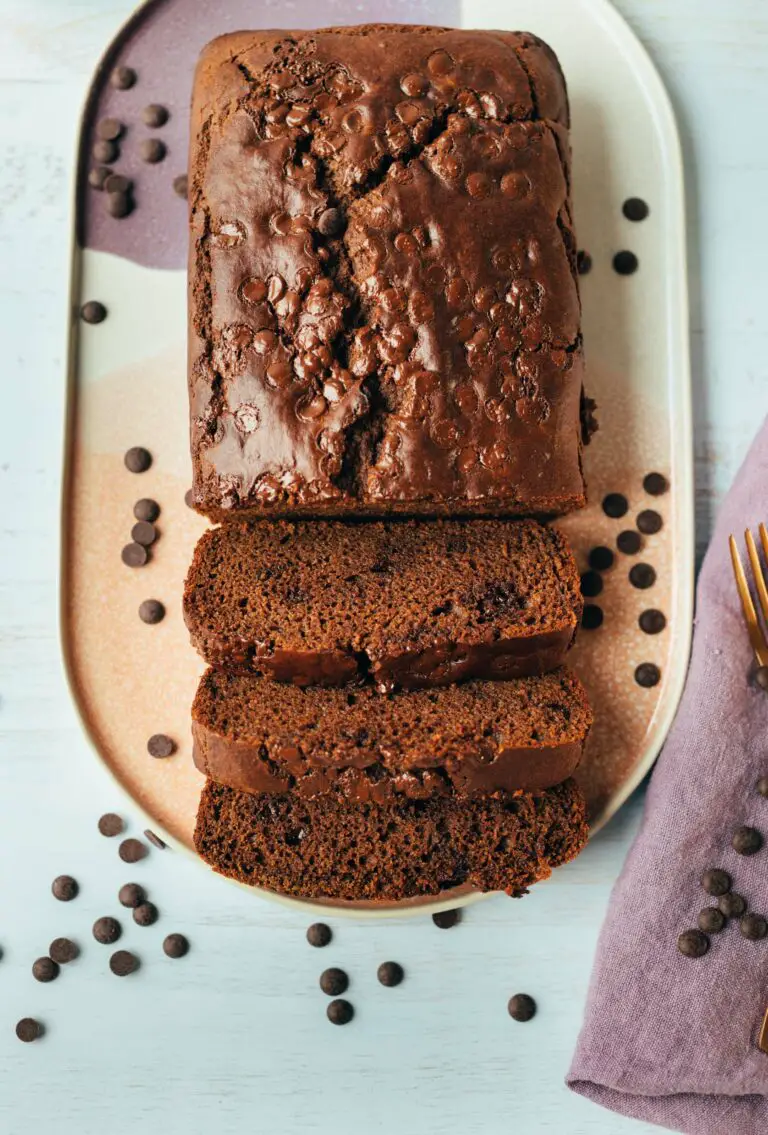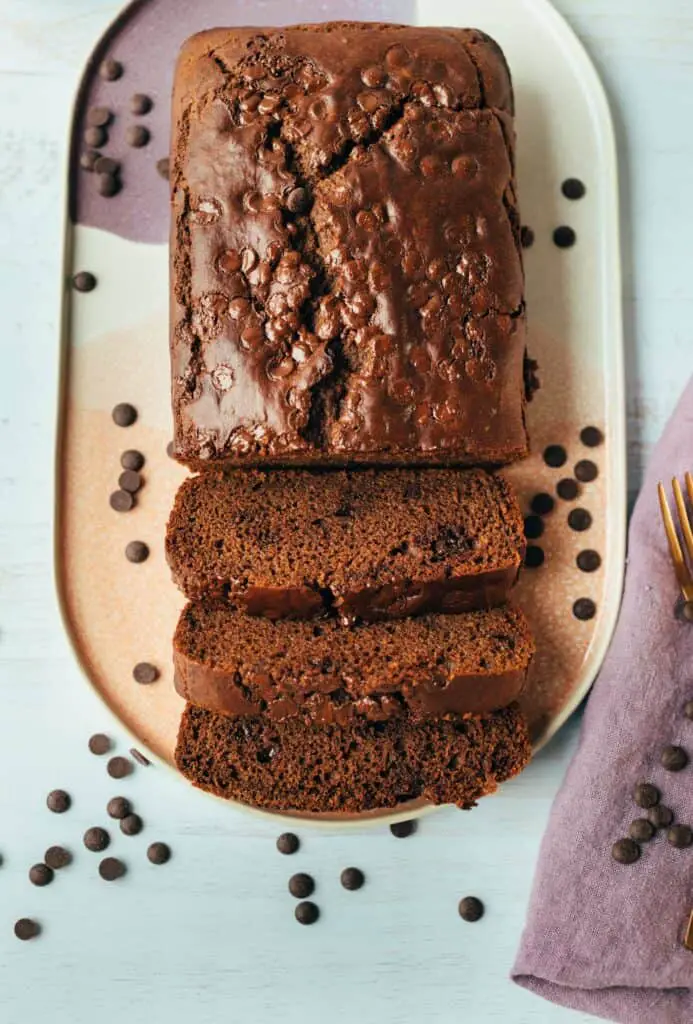 Let's get started with this simple and ingenious dough. Mix gluten-free flour blend, buckwheat flour, almond flour, baking powder, coconut blossom sugar, cocoa powder, baking soda, bourbon vanilla and a pinch of salt. Whisk to dissolve small lumps, alternatively you can sift the flour and cocoa powder into the bowl.
TIP: Don't be afraid of small flour clumps, they will dissolve during the baking process.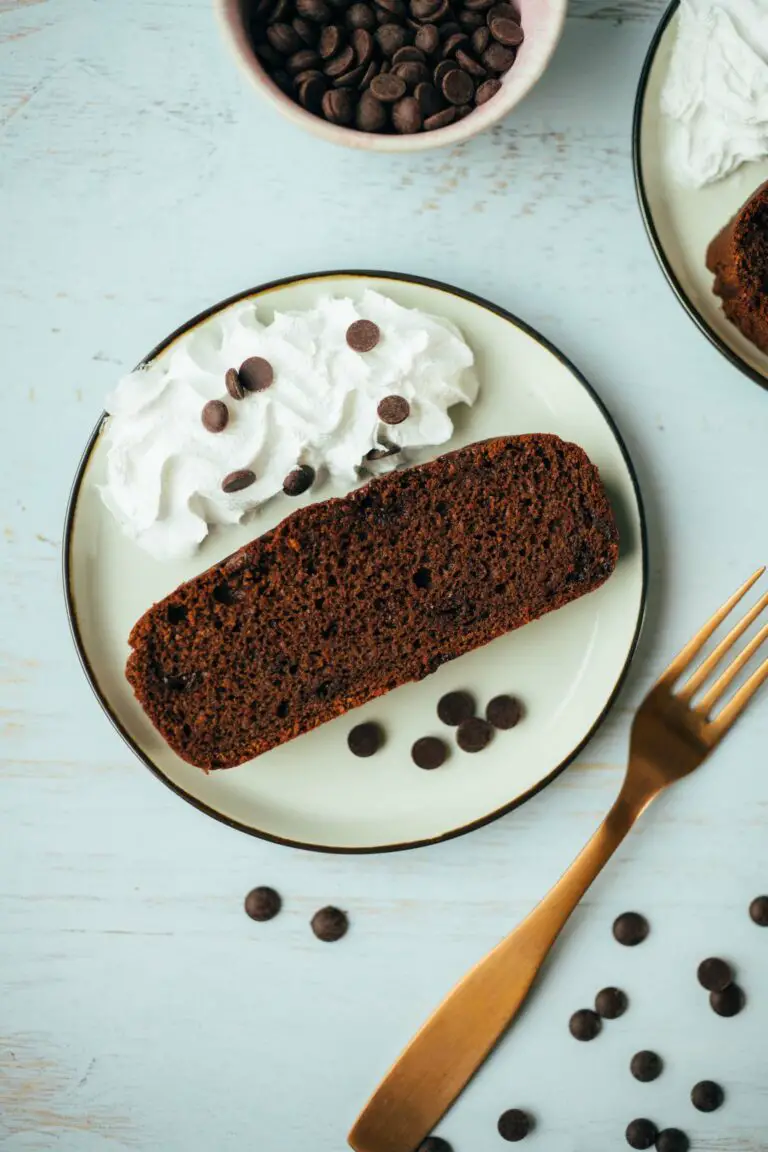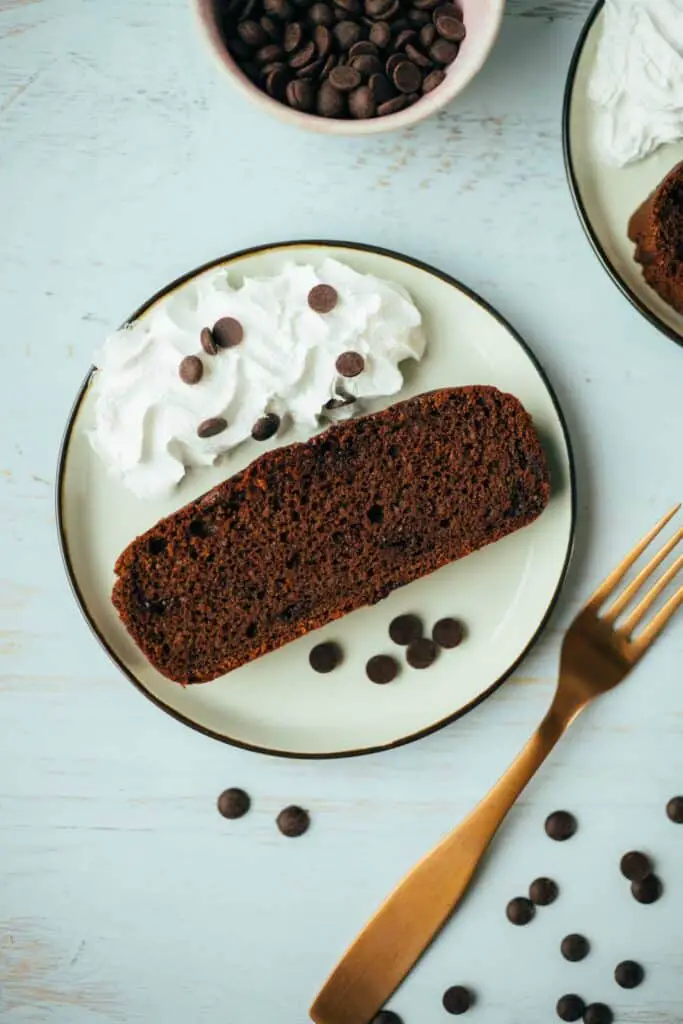 Continue with the "wet" ingredients, plant milk, baking oil, maple syrup and the flaxseed egg. Once again, mix everything well until a smooth dough is formed. Consistency is key here, if the dough is too runny or firm it will not rise properly when baked in the oven. I recommend you to take a look at my video, here you can see how the consistency of the dough should ideally be.
Chocolate cake vegan and gluten free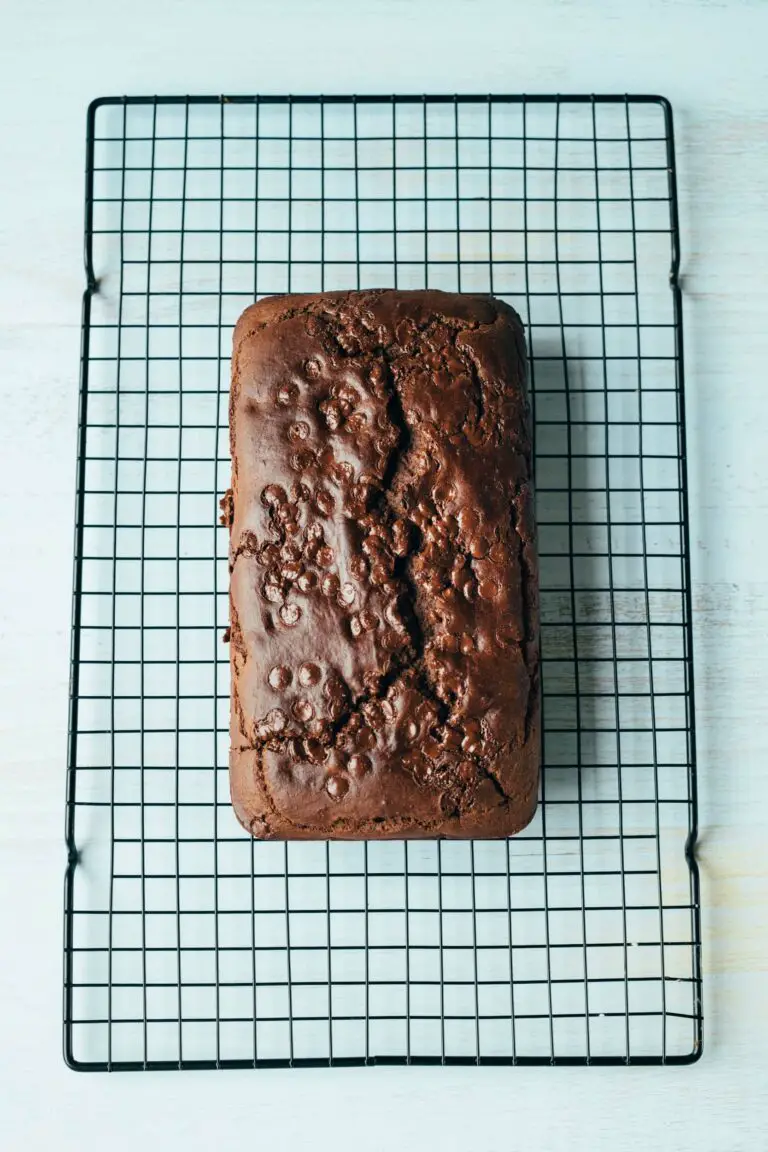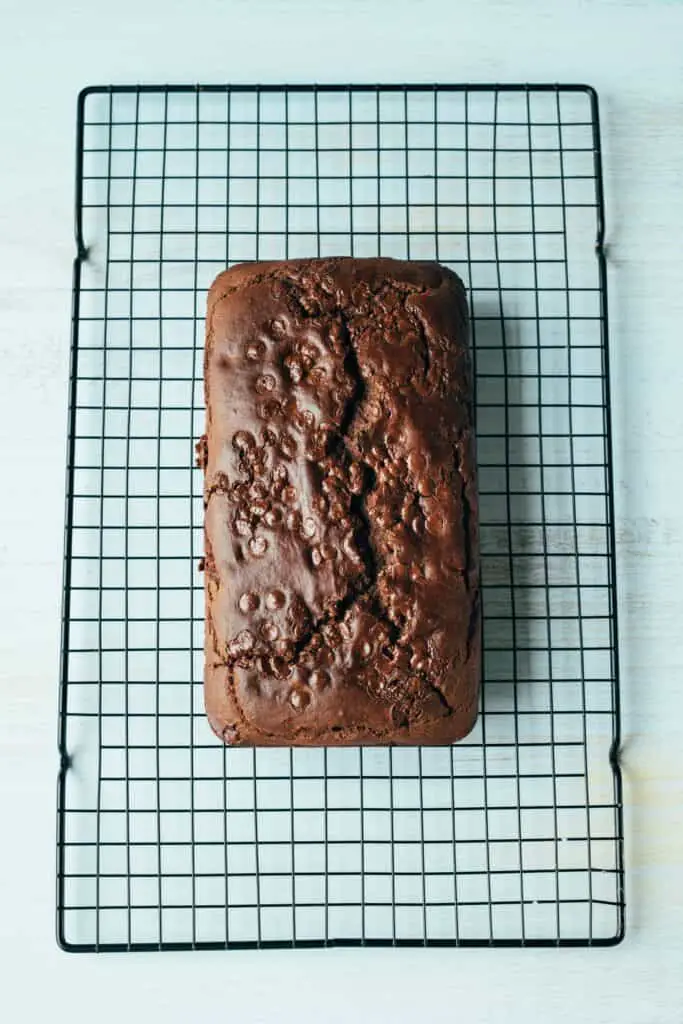 What must not be missing in a double chocolate cake? Chocolate, chocolate and more chocolate. In addition to the cocoa powder, I also use dark vegan chocolate chips. Other than that, there's not much else to say about this delicious cake except that you should definitely try it. Here are my top tips and tricks for successful baking fun:
The consistency of the dough is crucial. Depending on the flour, the dough can sometimes become a little too liquid or too firm. It is worth a look at the video, there I show how the dough should ideally look.
Always grease baking pan well and optionally dust it additionally with some cocoa powder. Alternatively, use a very well coated baking pan or a variant made of silicone. There is nothing worse than not being able to get the cake out of the mold at the end.
"Use wooden stick test" once the cake is done baking, then the wooden stick will come out clean. If dough still sticks to the stick, turn off oven and leave cake in oven at residual heat for up to half an hour. Then check again.
Always let the cake cool well, if they are still too warm, then it can easily break loose from the mold.
TIP: The cake also works wonderfully with plain spelt or wheat flour. For this, simply replace the amount of flour 1:1.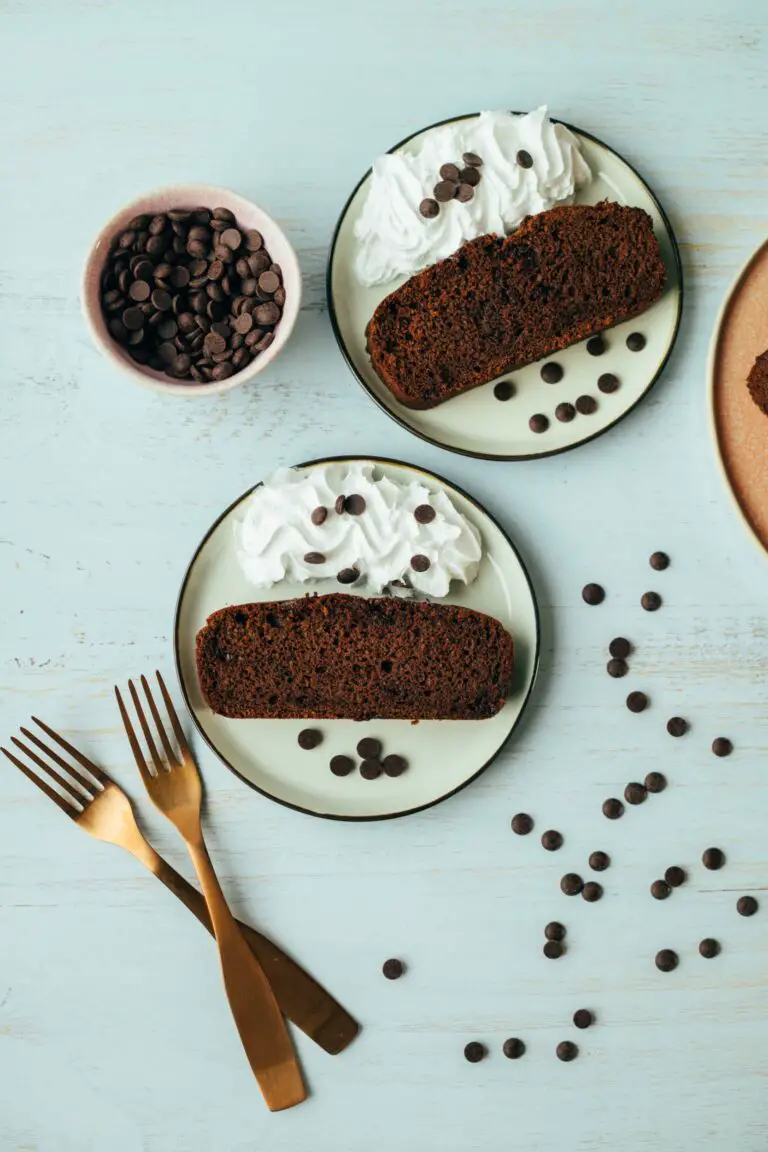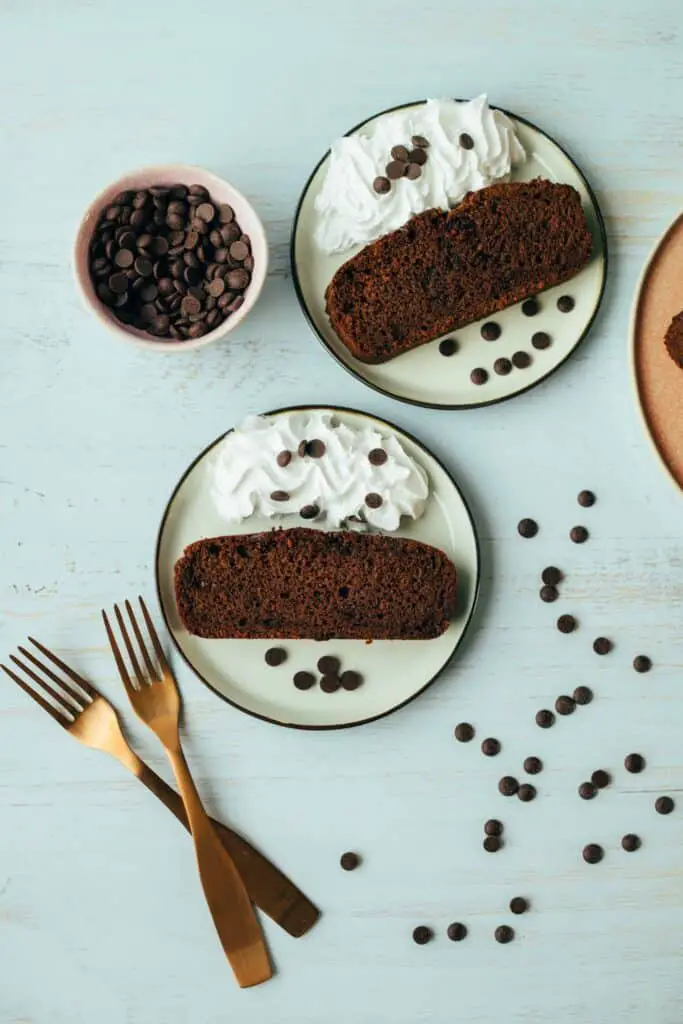 Other than that, there's not much else particularly to say about this delicious cake, except that we should definitely get going now. I hope you enjoy baking and of course about a review at the bottom of this page. If you post a picture, use the hashtag #veganevibes.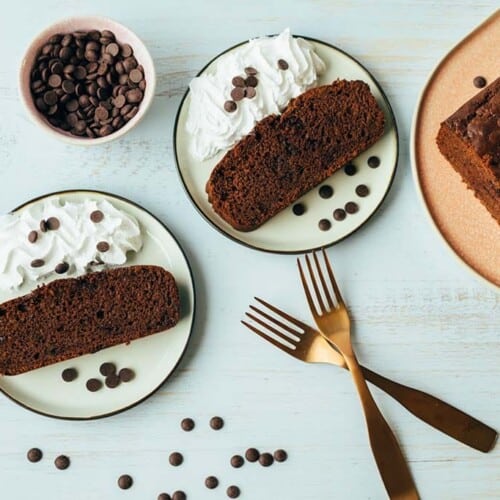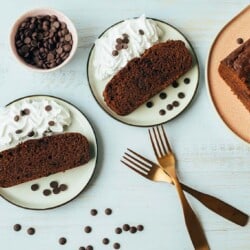 Double Chocolate Cake (gf) – 50 minutes
Simple, moist and chocolaty Double Chocolate cake made with fine buckwheat flour, almond flour and gluten-free flour blend. Naturally sweetened with coconut blossom sugar and maple syrup. A dream for all chocolate fans who want to enjoy without a guilty conscience.
AUTOR: VEGANEVIBES
Anleitung 
Preheat oven to 175 degrees (convection) and 195 (top and bottom heat) and line a loaf pan with baking paper (bottoms) and (optionally) brush the sides with a little margarine.

TO MAKE THE Dough, first add the dry ingredients, gluten-free flour mix, buckwheat flour, almond flour, cocoa powder and coconut blossom sugar, baking powder, bourbon vanilla and salt to a bowl and whisk until everything is well combined. During this step, small lumps dissolve. Set aside.

80 g gluten free flour mix,

60 g Buckwheat flour,

40 g Almond flour,

60 g Cocoa powder,

60 g Coconut blossom sugar,

2 tbspn Baking powder,

1 Pinch of salt,

¼ tbspn Bourbon vanilla ground

50 ml maple syrup,

60 ml Baking oil,

250 ml Plant milk,

1 Piece Flax seed egg

Stir until a uniform dough is formed.

Check the consistency of the dough, it should be easy to pour into the mold, but not too runny (see video). If too runny add more flour, if too solid add more vegetable milk.

Pour into the molds and smooth out. Add more chocolate chips as desired.

Put in the oven and bake for

40 minutes

.

When the baking time is over, use a wooden stick to check if the cake is done. If the wooden stick comes out "clean", remove from oven and let cool completely.

Carefully release from the loaf pan, cut into pieces, optionally refine with cream and enjoy!

Store in an airtight container in a cool place for up to 5 days.
Nährwertangaben
Serving:
1
Portion
Calories:
247
kcal
Carbohydrates:
23
g
Protein:
5
g
Fat:
17
g
Saturated Fat:
7
g
Sodium:
49
mg
Potassium:
202
mg
Fiber:
4
g
Sugar:
8
g
Vitamin A:
98
IU
Vitamin C:
2
mg
Calcium:
75
mg
Iron:
2
mg