Chocolate orange cake is a dream, I can promise you that. Admittedly, I was surprised myself how delicious this sponge cake is. I love the combination of oranges and chocolate and have dared to experiment again. Who follows me on Instagram knows that I had actually resolved from January to eat something less sweet. Unfortunately, I threw this resolution overboard again on January 5. I have a good excuse, though, because I want to make delicious recipes for this blog. Exactly for this reason I have to test a lot and of course try out. Then, when there's such a delicious cake in the kitchen, I just can't say no.
Chocolate orange cake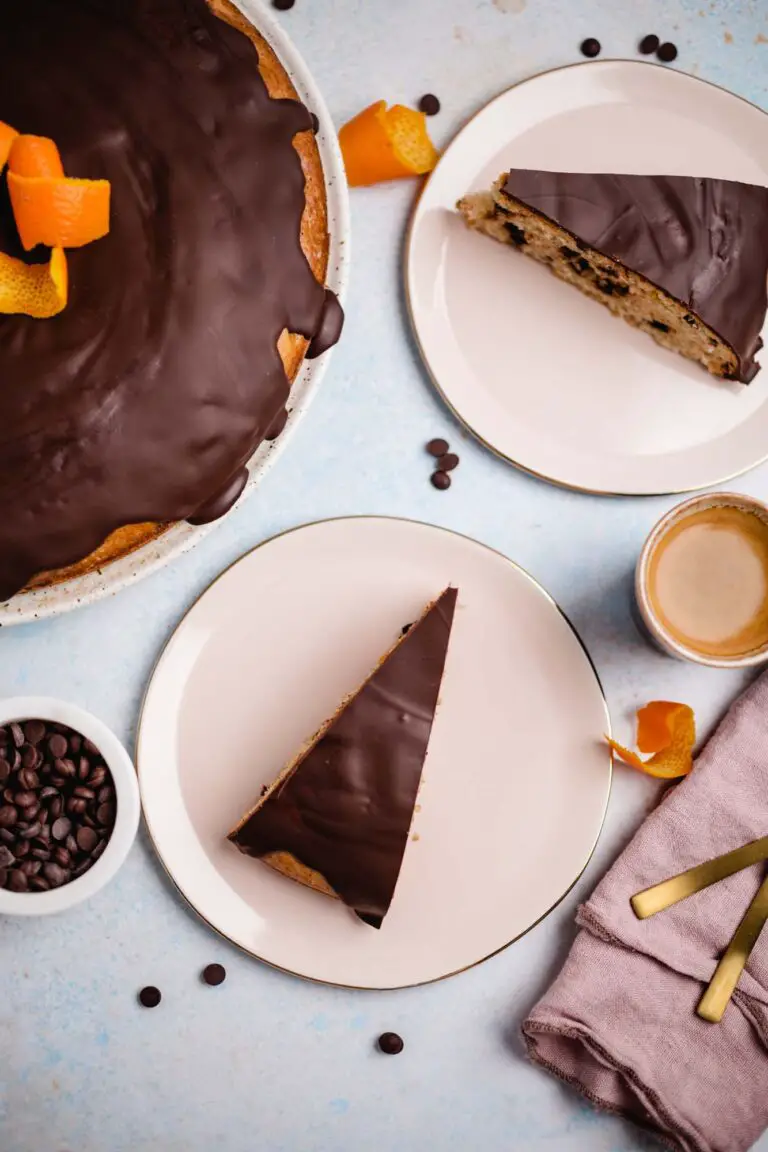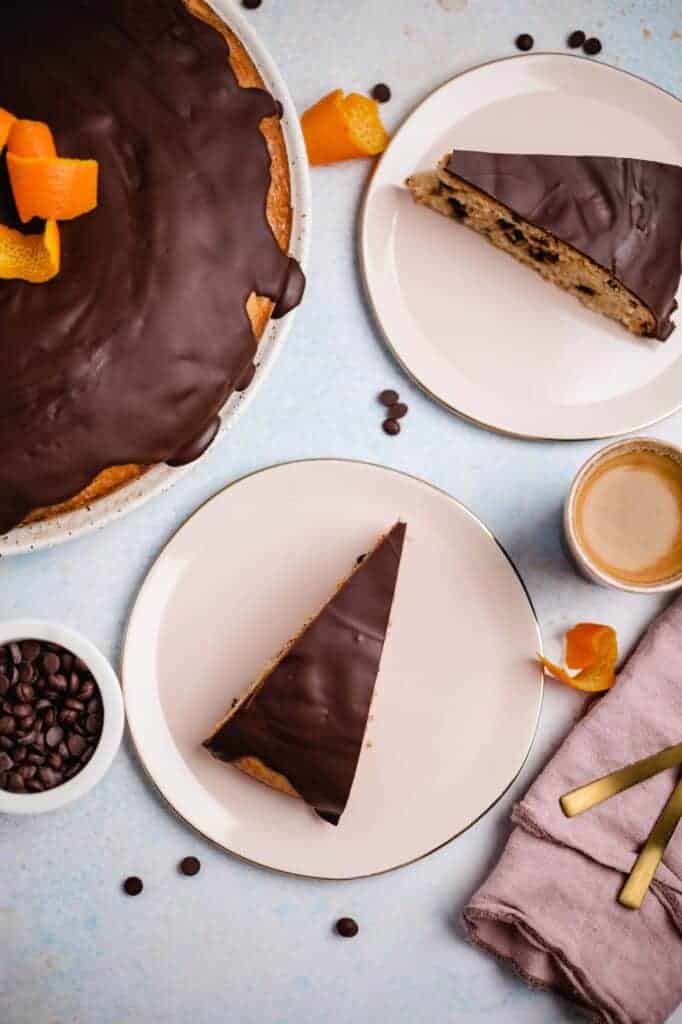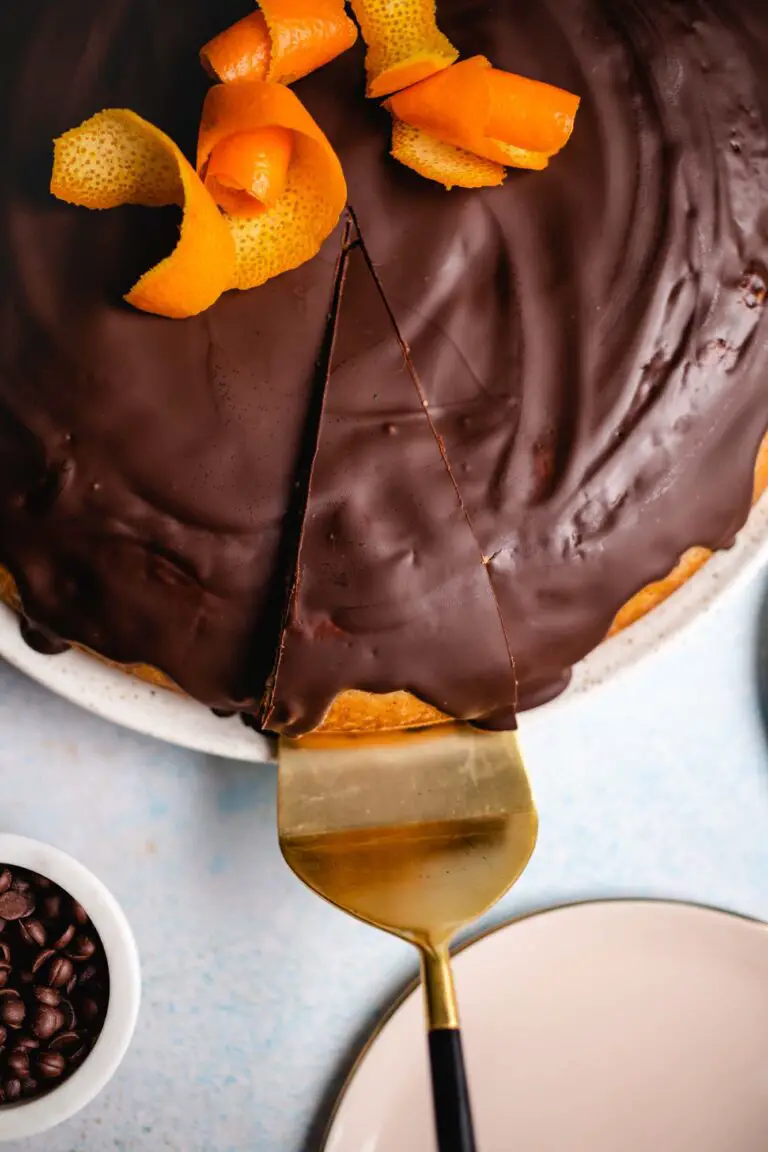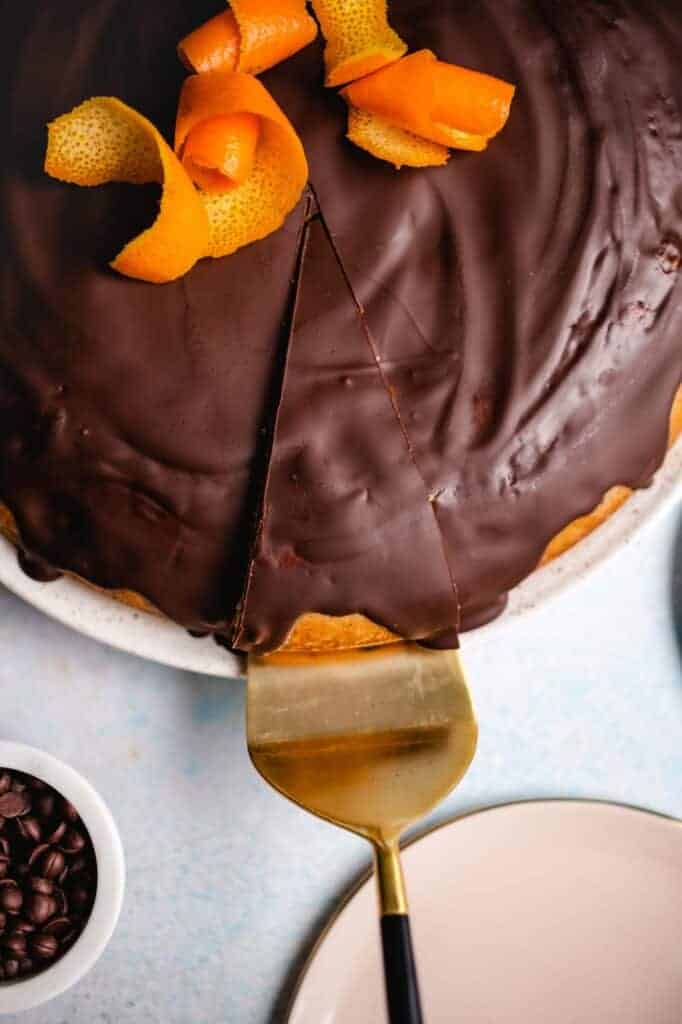 Making the cake is easier than you think. Put the baking oil, vegetable milk and raw cane sugar in a bowl and mix well. Add flour, baking powder, bourbon vanilla and orange zest and continue to stir until a fine dough is formed.
I zest the orange peel fresh from an organic orange, which I then fillet. The pulp is then cut into small pieces and added to the batter along with the chocolate drops. Fold once and our raw dough is ready. This also goes straight into a springform pan and is then baked in the oven for 55 minutes until the cake is nicely risen, soft on the inside and crispy on the outside.
Bake vegan chocolate orange cake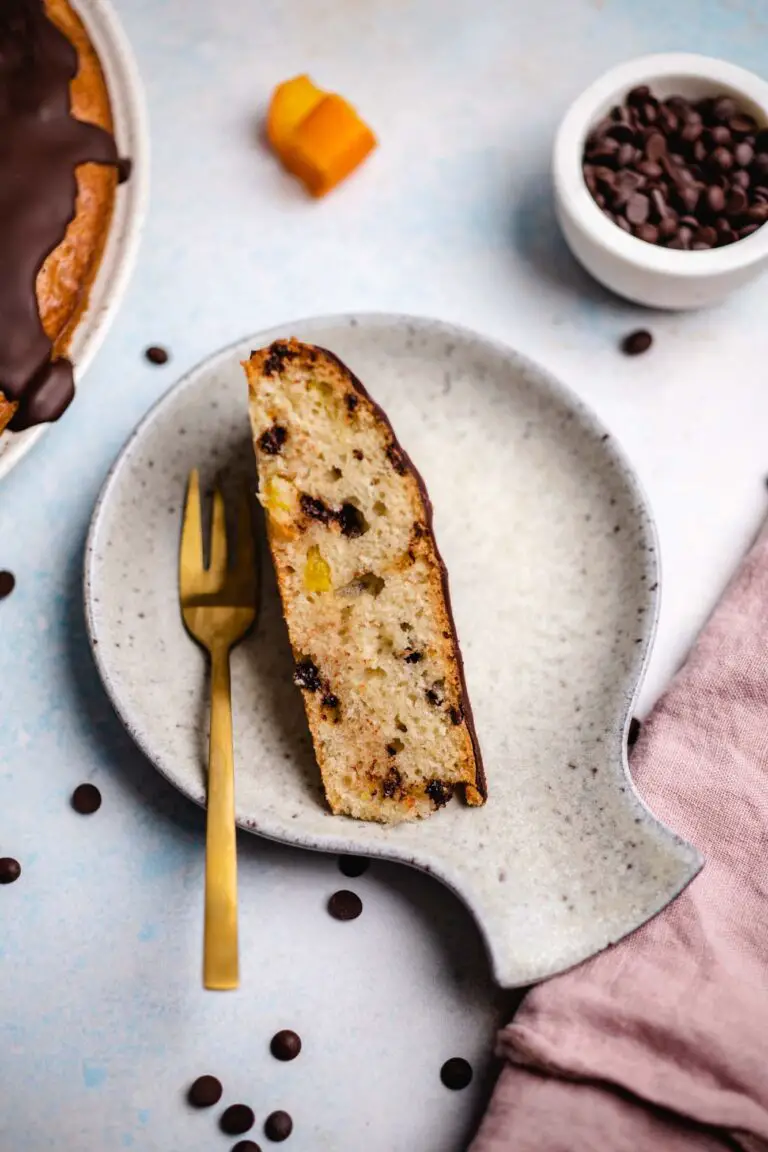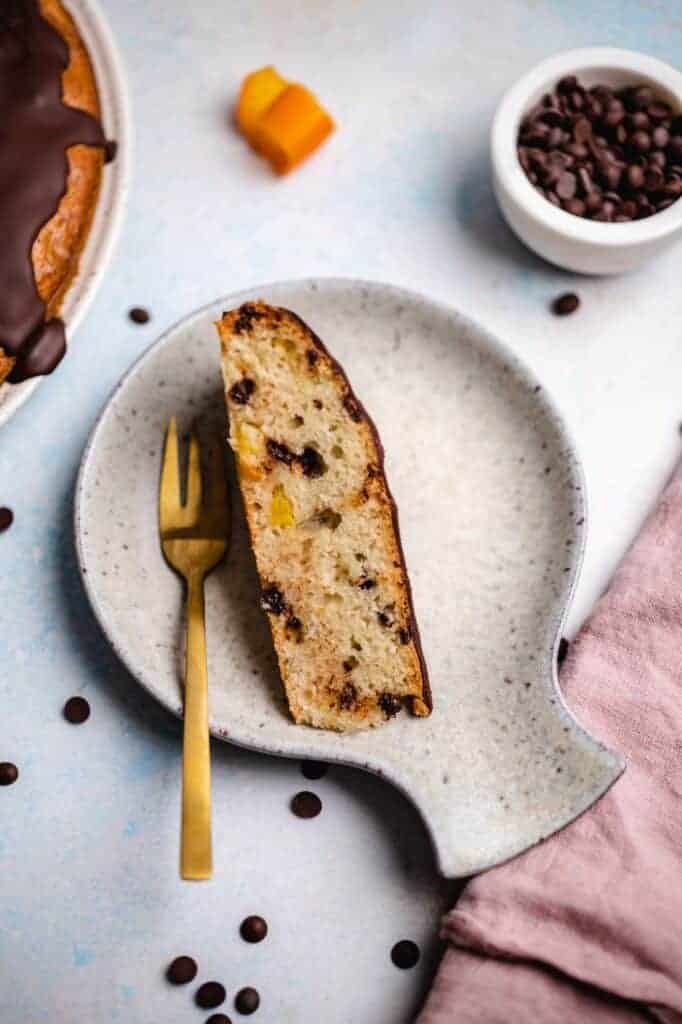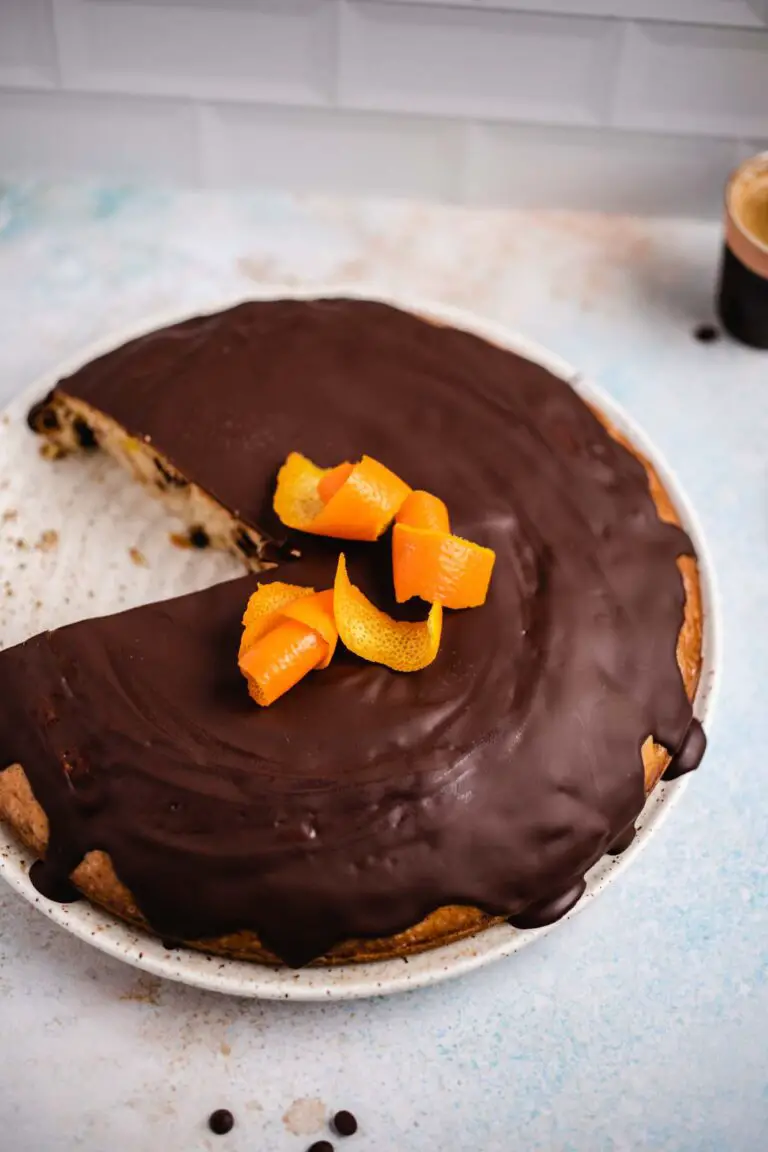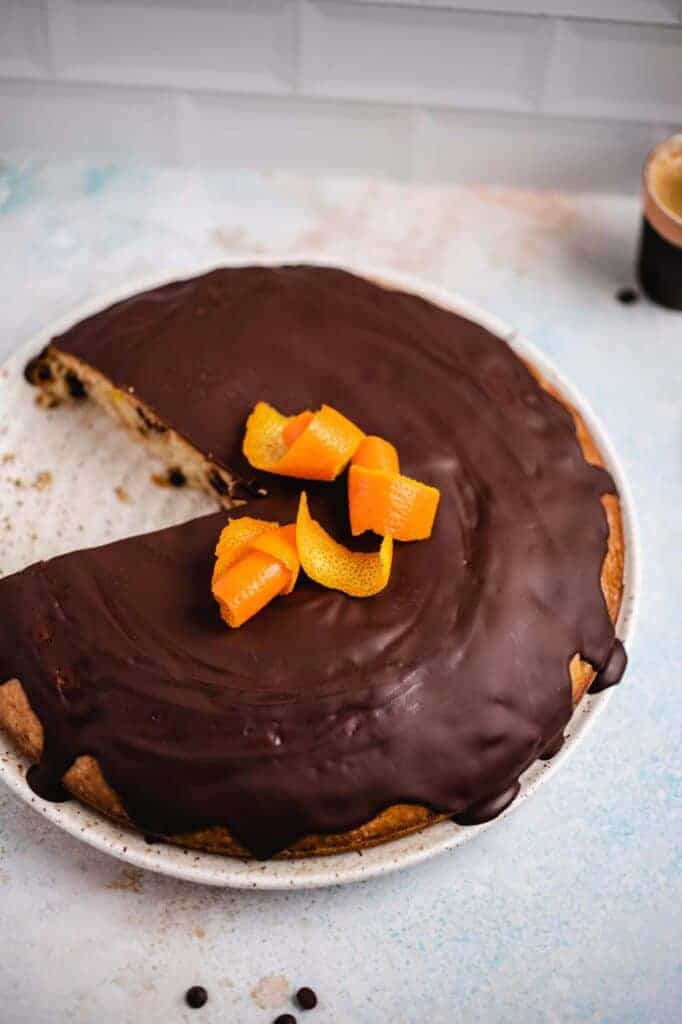 As always, making the cake is quick and easy, this time using my hand mixer. However, you can always use a whisk. I wouldn't use a high-powered blender because the orange pieces should definitely stay whole. Other than that, there's really nothing else to consider with this recipe, except that you'll definitely want to bake it again soon.
TIP: You know those little "Jaffa" softcakes? This cake really tastes confusingly similar.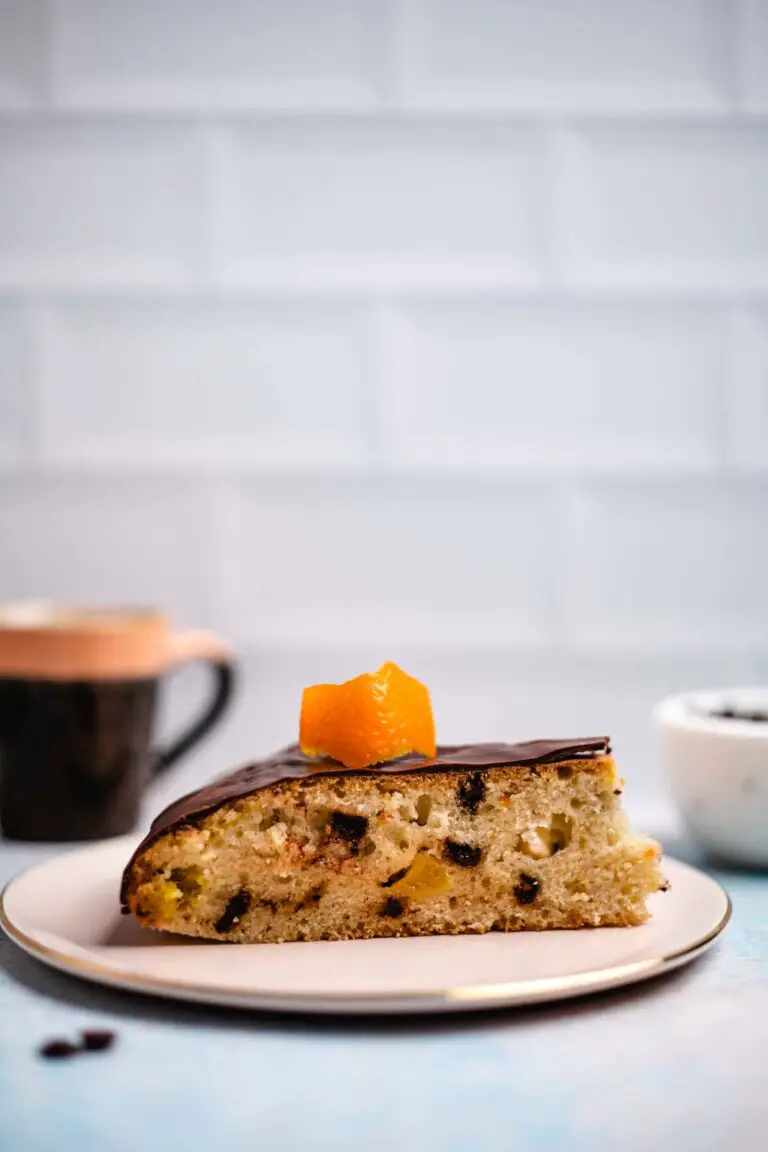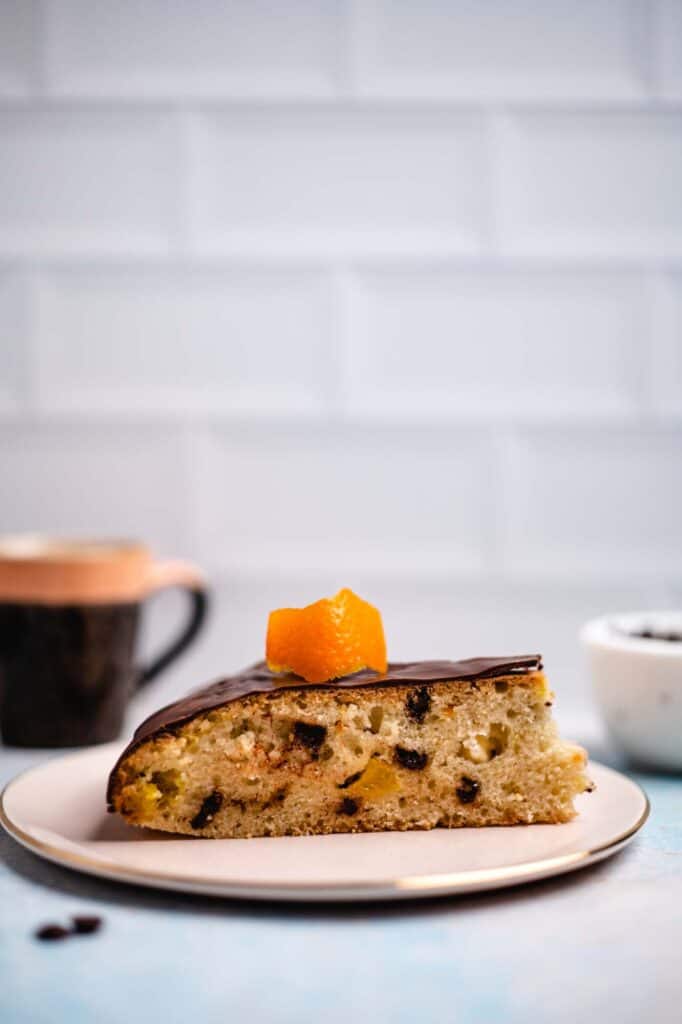 That's about it for our cake today. If you don't feel like chocolate orange cake today, I recommend the following cake creations:
The chocolate orange cake is
fruity
chocolaty
Perfectly sweet
loose
Easy to manufacture
Well, are you ready for these fine sponge cakes? I wish you a lot of fun baking and of course a review at the bottom of this page. If you post a picture, use the hashtag #veganevibes.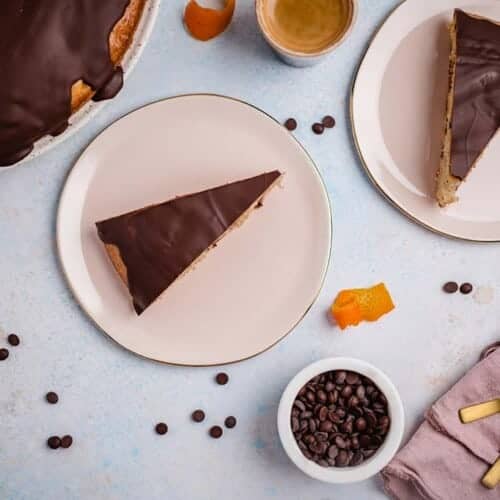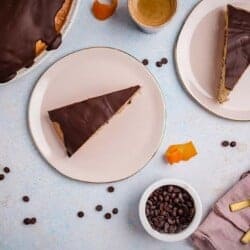 Chocolate orange cake
Juicy vegan chocolate orange cake with fruity orange pieces, chocolate drops and a fine chocolate icing. Perfect for a quick cake for a vegan coffee party. Quick and easy to make, fruity, vegan and delicious.
AUTOR: VEGANEVIBES
FOR THE CHOCOLATE ICING:
1-2

tbspn

Cocoa butter or coconut oil for dilution
Anleitung 
Preheat the oven to 175 degrees (convection) 195 (upper-lower heat) and line a springform pan with baking paper.

FOR THE DOUGH: Place the baking oil, vegetable milk and raw cane sugar in a large baking bowl and mix well with a hand mixer or whisk. Add flour, baking powder, bourbon vanilla and orange zest and mix until smooth. Fold in orange pieces and chocolate drops.

125 g Baking oil,

250 ml Plant milk,

150 g Raw cane sugar,

300 g Flour,

3 tbspn Baking powder,

½ tbspn Bourbon vanilla,

1 tbspn Orange peel,

1 whole Orange,

80 g dark vegan chocolate drops

The dough should be neither too solid nor too liquid. If too firm, use a little more vegetable milk and if too runny, use a little more flour.

Pour batter into prepared springform pan, smooth out, place in oven and bake for

55 minutes

.

Use a wooden stick to check if the cake is baked through. If so, then the wooden stick comes out dry. If dough is still stuck, then bake for another 10 minutes and check again.

Remove from the oven and allow to cool completely.

FOR THE CHOCOLATE ICING Carefully melt chocolate over a water bath. Optionally stir in cocoa butter or coconut oil and decorate the cake with it. Allow to become solid.

100 g dark vegan chocolate coating,

1-2 tbspn Cocoa butter or coconut oil for dilution

Cut into pieces and enjoy!

Can be stored in an airtight container in the refrigerator for up to 5 days.
Nährwertangaben
Serving:
1
Piece
Calories:
330
kcal
Carbohydrates:
42
g
Protein:
4
g
Fat:
17
g
Saturated Fat:
6
g
Polyunsaturated Fat:
7
g
Monounsaturated Fat:
5
g
Trans Fat:
1
g
Sodium:
39
mg
Potassium:
90
mg
Fiber:
3
g
Sugar:
20
g
Vitamin A:
120
IU
Vitamin C:
10
mg
Calcium:
56
mg
Iron:
1
mg