Buckwheat Brittle is a fine thing, especially if you're into healthy snacks. Many of us are very motivated especially in January and give up all kinds of sweets, alcohol and other sins. I admit that I am also trying to eat less sweets. Unfortunately, I succeed rather badly than well and why? Because I'm constantly in the kitchen creating new recipes. In the process, something sweet always gets in the way, which I have to test immediately and of course also nibble on. At least the word "healthy" doesn't come up short in this recipe, because I made it oil-free and gluten-free. I would say let's get started together.
Buckwheat Brittle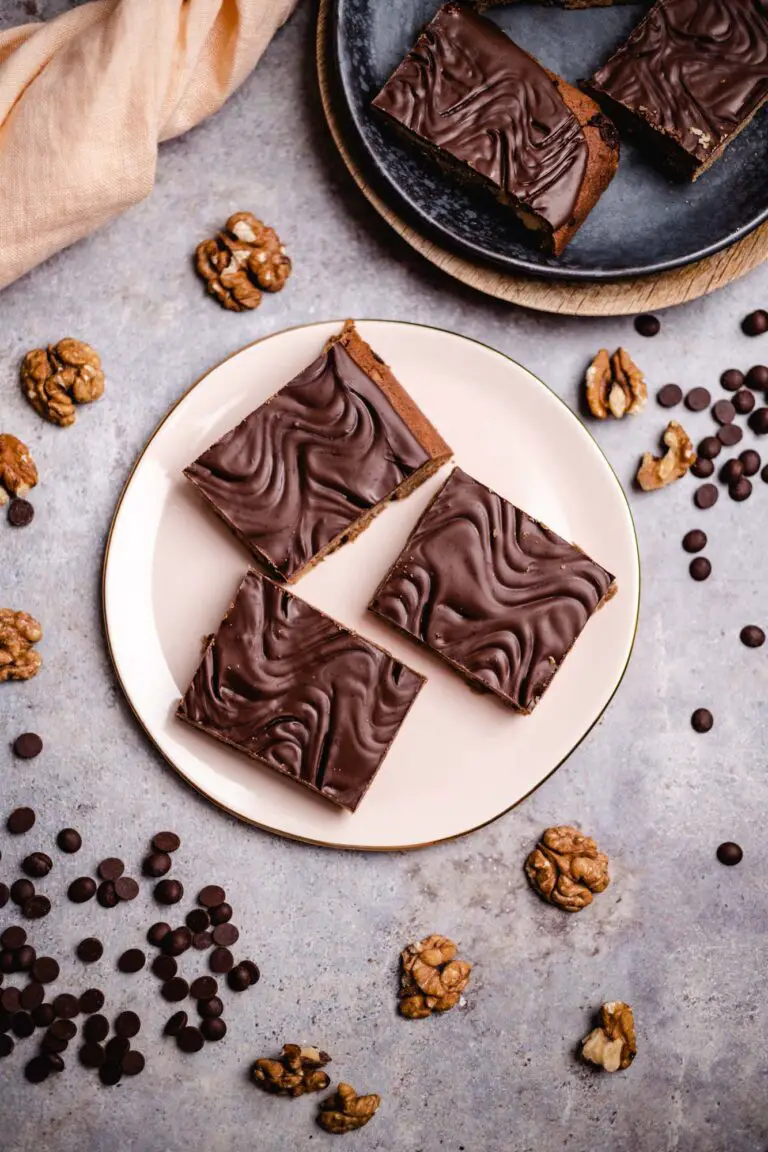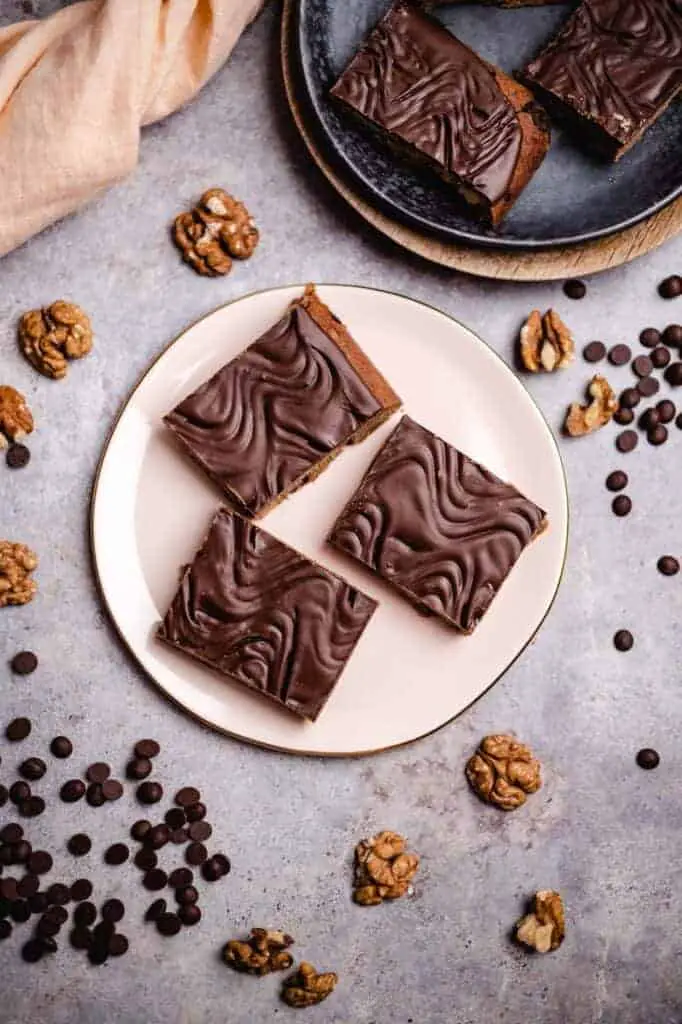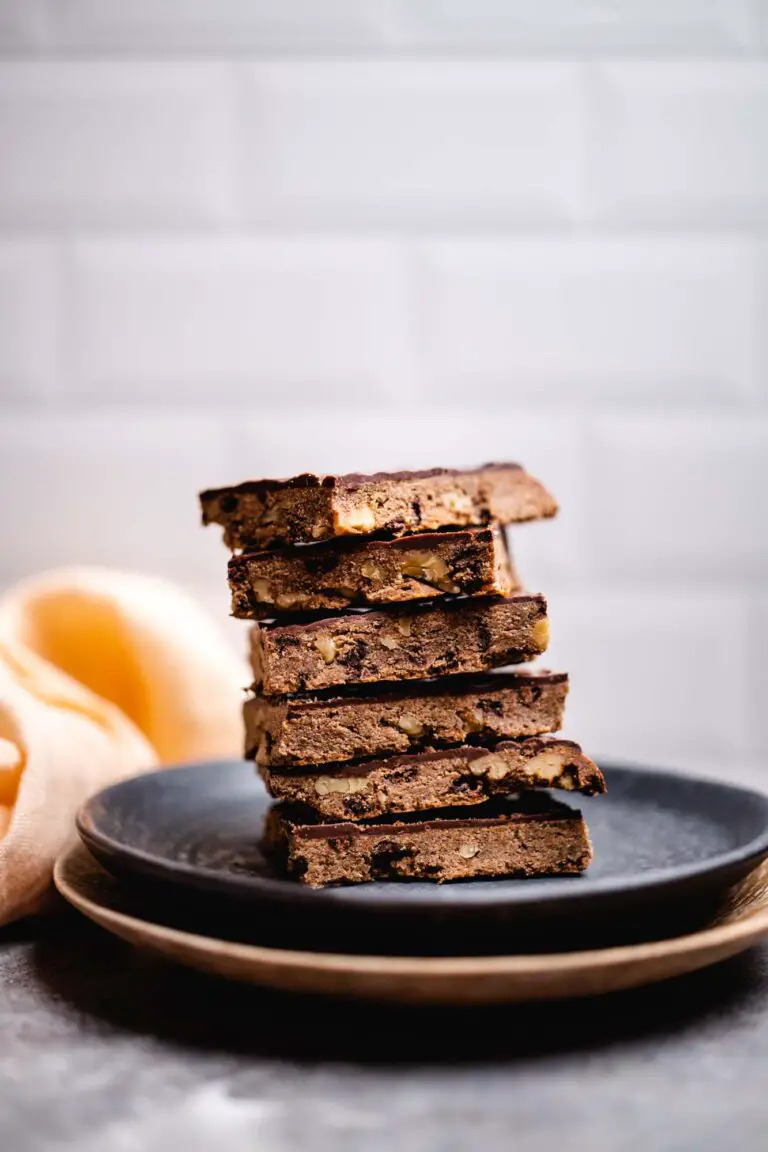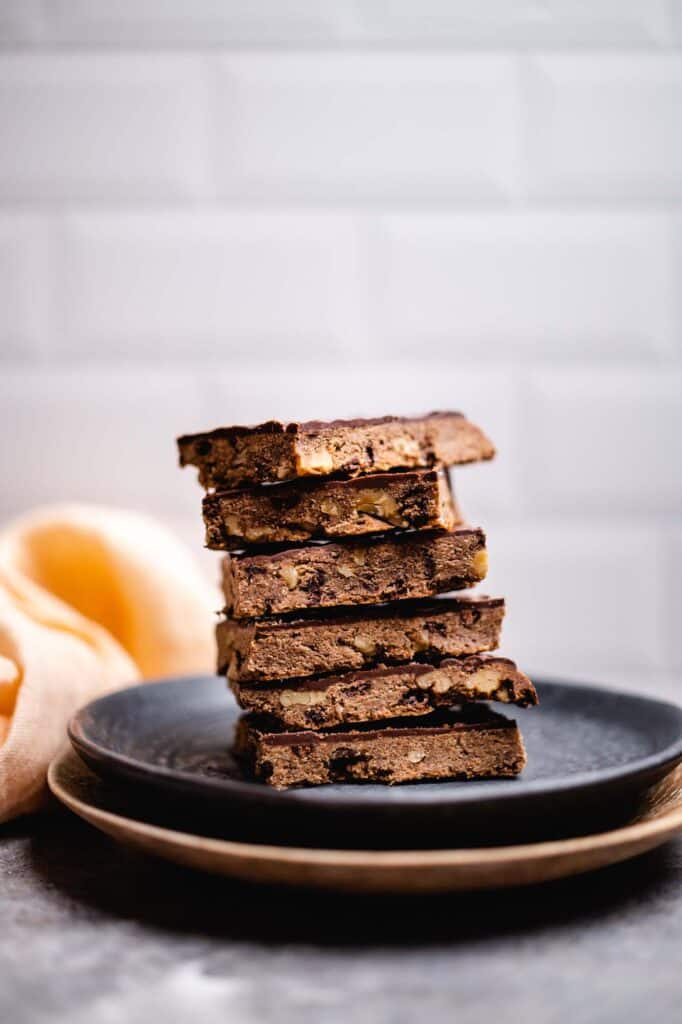 If you've been following this blog for a while, you know there's already a Brittle recipe. This one, however, differs significantly from our recipe today, as the ingredient list alone shows. Nut butter, maple syrup, buckwheat flour, almond flour, walnuts, chocolate chips, bourbon vanilla and salt are the basic ingredients. These are all worked together to form a compact dough and placed in a baking pan. The dough is pressed flat into the mold, as a brittle is always slightly thinner and firmer in consistency.
After it is baked, it is allowed to cool briefly and is covered with fine chocolate. Now cut into pieces and our healthy snack is ready.
TIP: Buckwheat flour is naturally gluten-free and very rich in nutrients ideal for those on a gluten-free diet.
Vegan Brittle easy to make yourself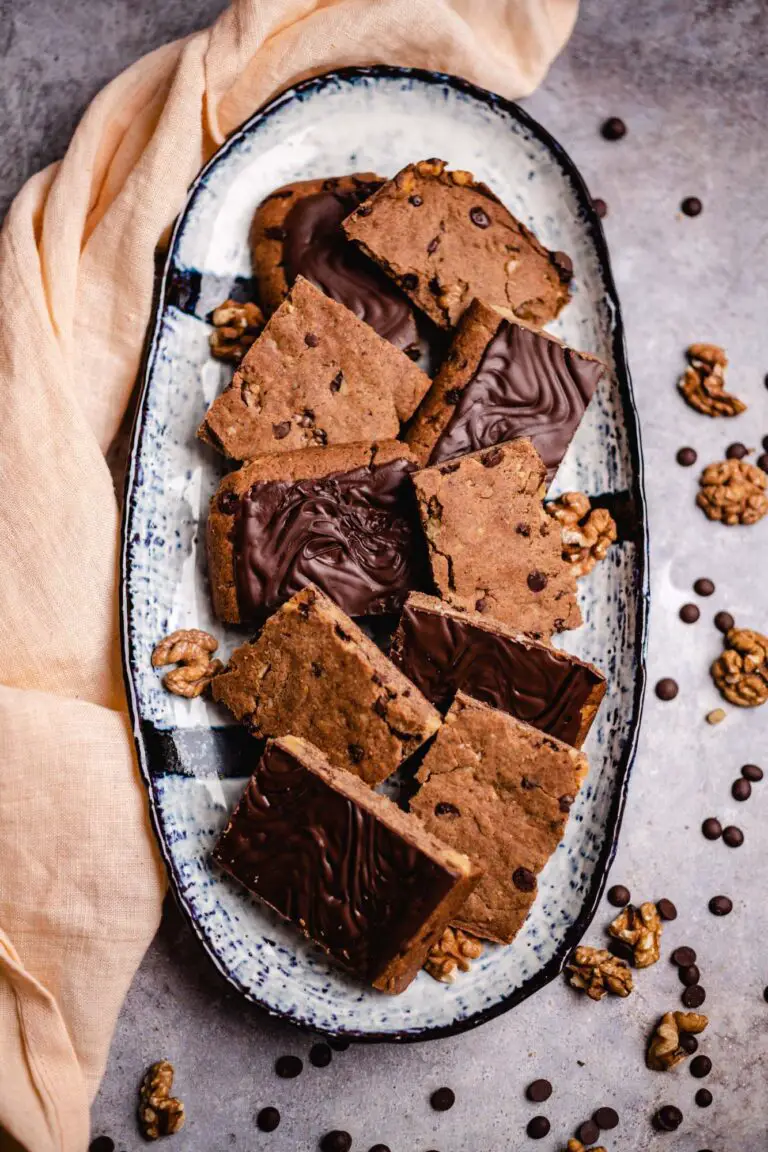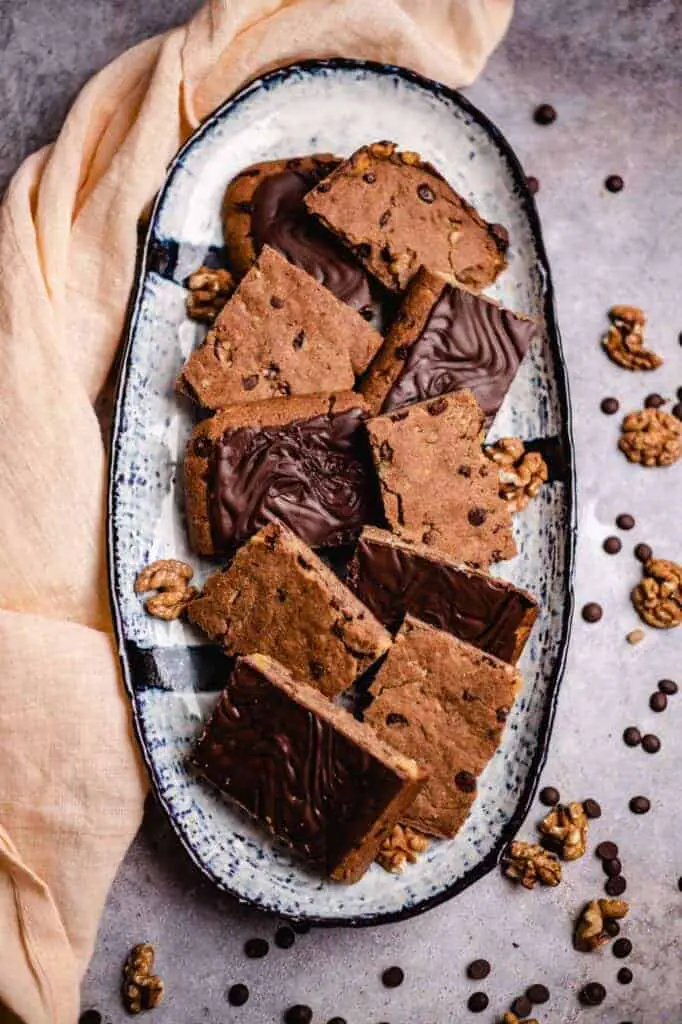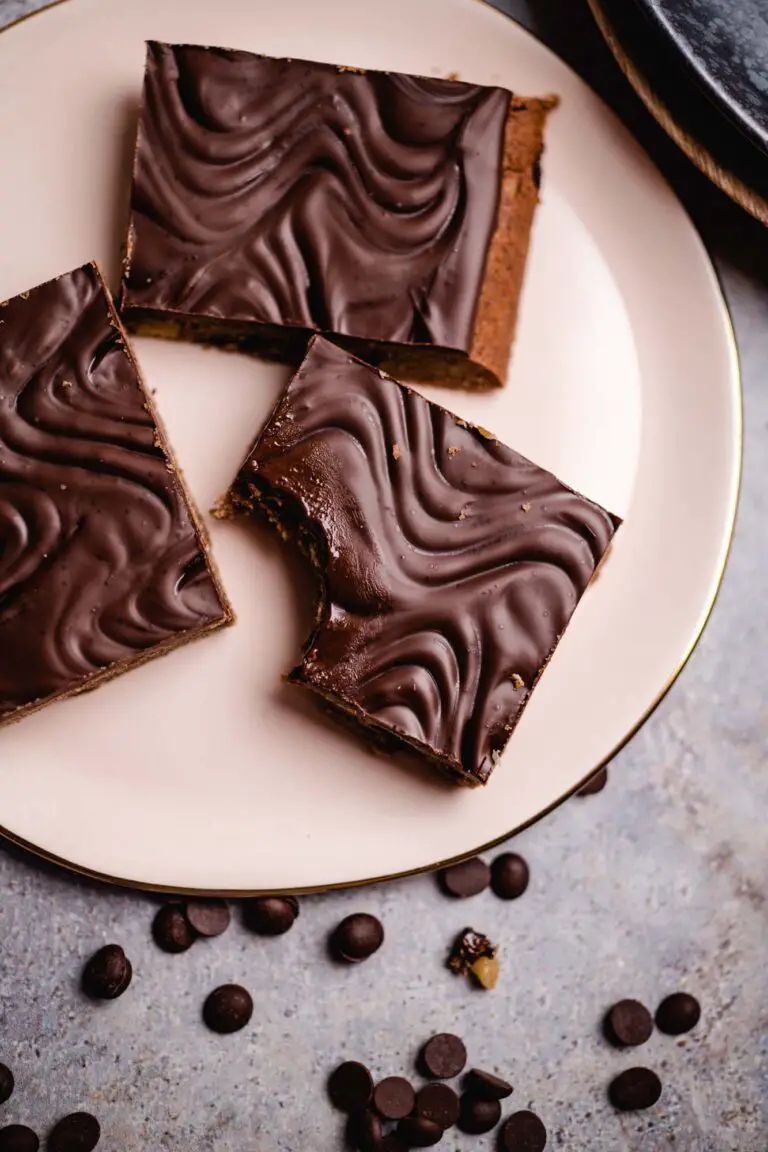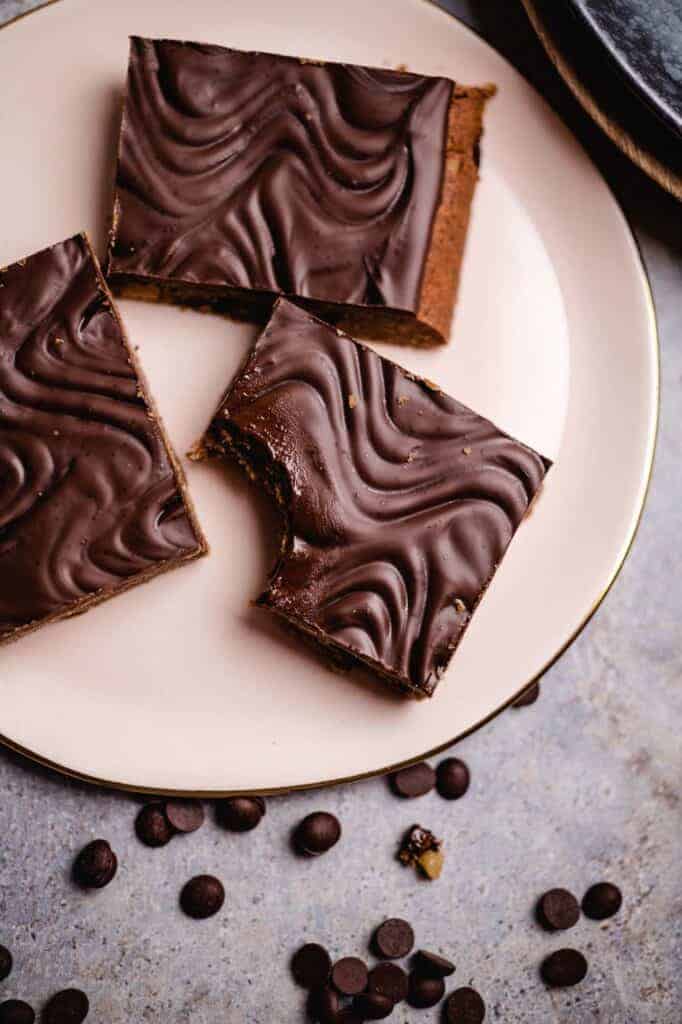 "Brittle" actually comes from the U.S. and translates to "dry." The original version is made with lots of peanut butter, peanuts and sugar. It is dried and broken apart and this is how the "brittle" is created. Our variation today is simply a healthier interpretation, and gluten-free, naturally sweetened, and oil-free to boot.
If you're in the mood for some different, healthy snacks today, here are my suggestions:
The buckwheat Brittle is:
Gluten free
Oil-free
Full
Full of healthy micronutrients
Naturally sweetened
Get started with this gluten-free snack. I wish you a lot of fun with the Nachbacken and of course about a rating at the bottom of this page. If you post a picture, use the hashtag #veganevibes.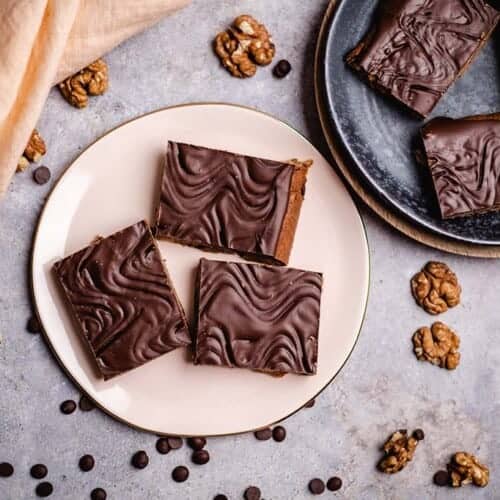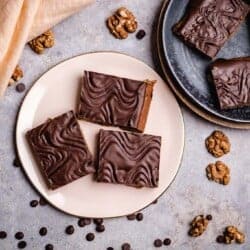 Buckwheat Brittle
Looking for healthy, gluten-free snacks? Then this healthy buckwheat brittle is just right for you. With fine buckwheat flour, nut butter, bourbon vanilla and chocolate chips. Vegan, oil-free, gluten-free and naturally sweetened.
AUTOR: VEGANEVIBES
TO OVERCOME
150

g

dark vegan chocolate chips
Anleitung 
Line baking pan (20x30cm) or another similar sized pan with baking paper. Preheat oven to 175 degrees convection (195 degrees top bottom heat).

Place nut puree and maple syrup in a bowl and mix with a hand mixer until creamy.

150 g Nut puree,

100 ml maple syrup

Add buckwheat flour, almond flour, walnuts, chocolate chips, cinnamon and salt and knead by hand until smooth. Carefully add the vegetable milk and continue kneading.

90 g Buckwheat flour,

90 g Almond flour,

60 g Walnuts,

70 g Chocolate Chips,

½ tsp cinnamon,

1 Pinch of salt,

45 ml Plant milk

Press into the mold until the dough is even and smooth. Place in oven and bake for 15-20 minutes until ends are golden brown.

Let cool completely and in the meantime carefully melt chocolate for coating.

150 g dark vegan chocolate chips

Spread chocolate evenly over brittle and allow to set. Cut into pieces and enjoy!

Place remaining slices in a resealable box and store in the refrigerator. In the refrigerator they last about 1 week.
Nährwertangaben
Serving:
1
Piece
Calories:
211
kcal
Carbohydrates:
18
g
Protein:
5
g
Fat:
15
g
Saturated Fat:
4
g
Polyunsaturated Fat:
3
g
Monounsaturated Fat:
5
g
Cholesterol:
1
mg
Sodium:
5
mg
Potassium:
138
mg
Fiber:
3
g
Sugar:
9
g
Vitamin A:
12
IU
Vitamin C:
1
mg
Calcium:
62
mg
Iron:
1
mg