Roasting cauliflower, because it's often the little things that bring us the most joy. Roasted cauliflower fl orets are super versatile and go great with all kinds of dishes. Quickly made and with virtually no effort, you can conjure up a nutrient-rich dish. Below you will find numerous possible combinations.
Roast cauliflower properly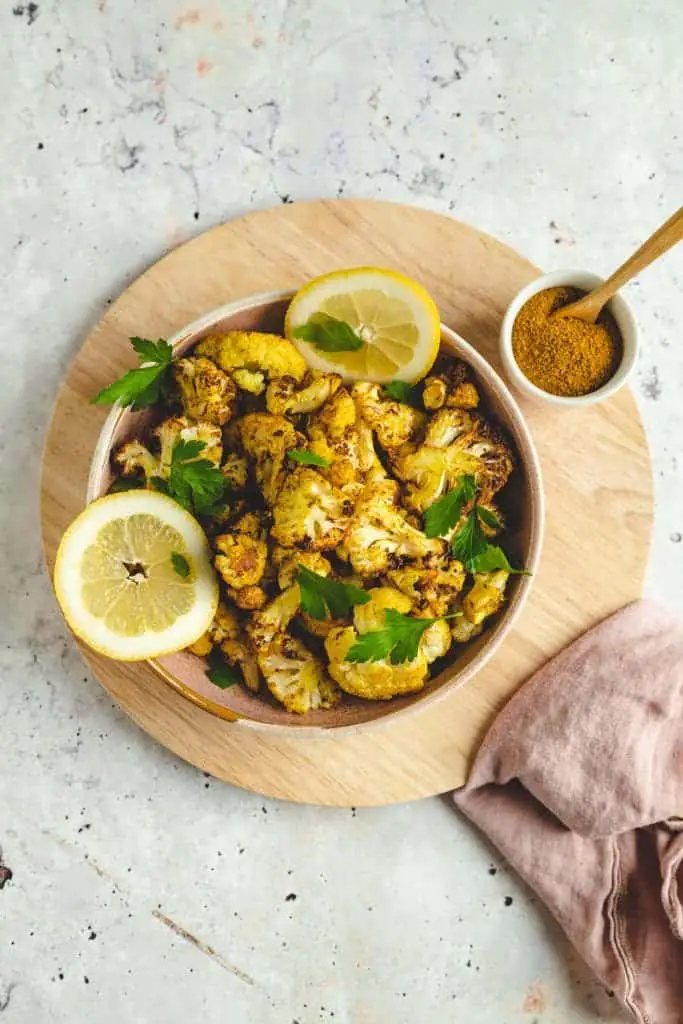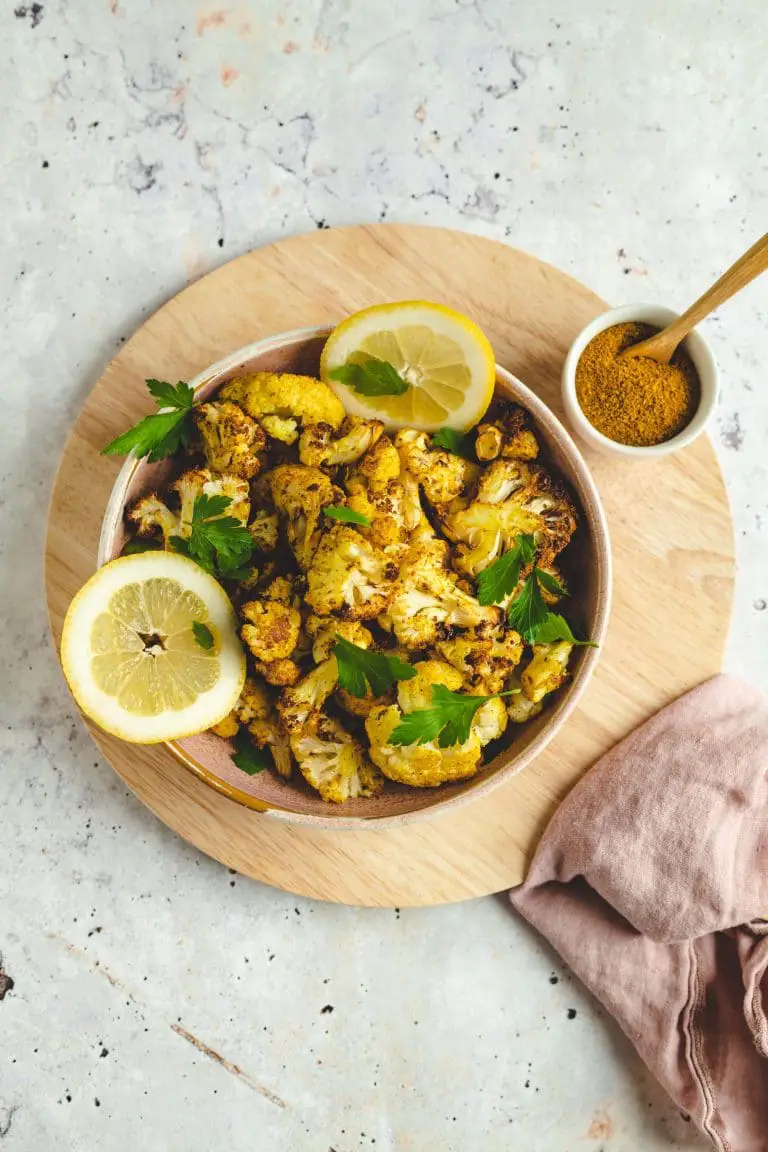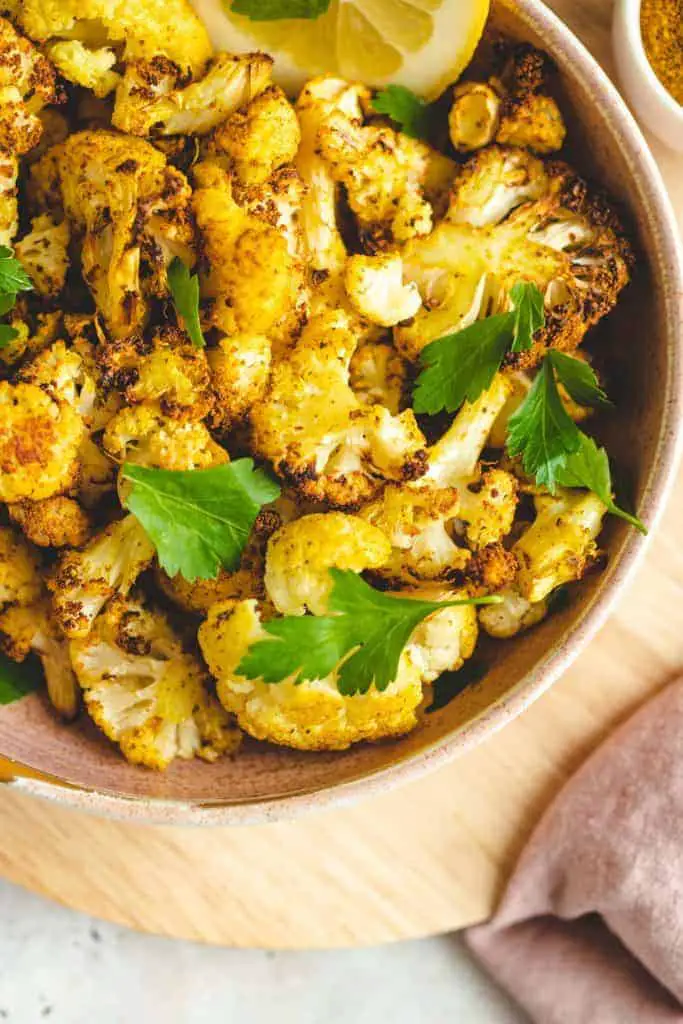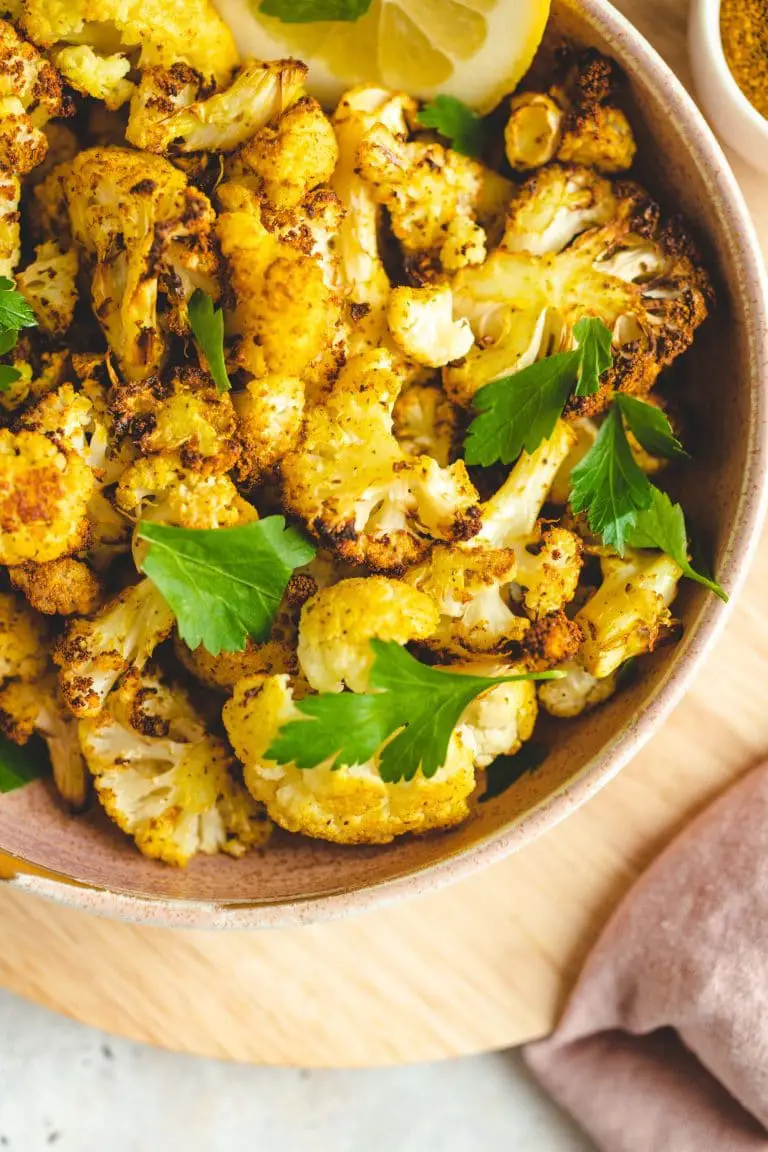 Roasting cauliflower requires only a few steps. First of all, we clean the cauliflower, carefully removing the stalk and leaves. Once that is done, we carefully detach the florets from the stalk. The individual florets are then washed again and patted dry. Then they go into a large bowl and are finished with a spice of choice . I also add a little olive oil and salt. Now the whole thing is just mixed vigorously and spread on the baking sheet. Preheat the oven briefly, and put the baking tray in. After about 20 to 25 minutes, the florets are ready roasted.
TIP: About halfway through baking time, mix with a wooden spoon to ensure cauliflower florets are evenly browned.
How to cook cauliflower correctly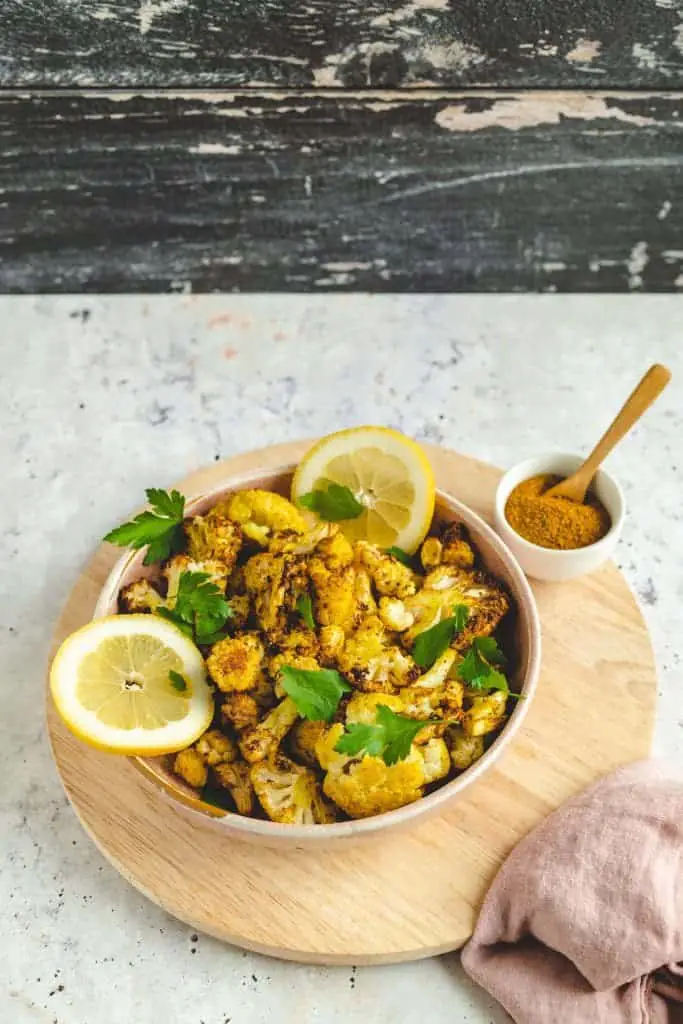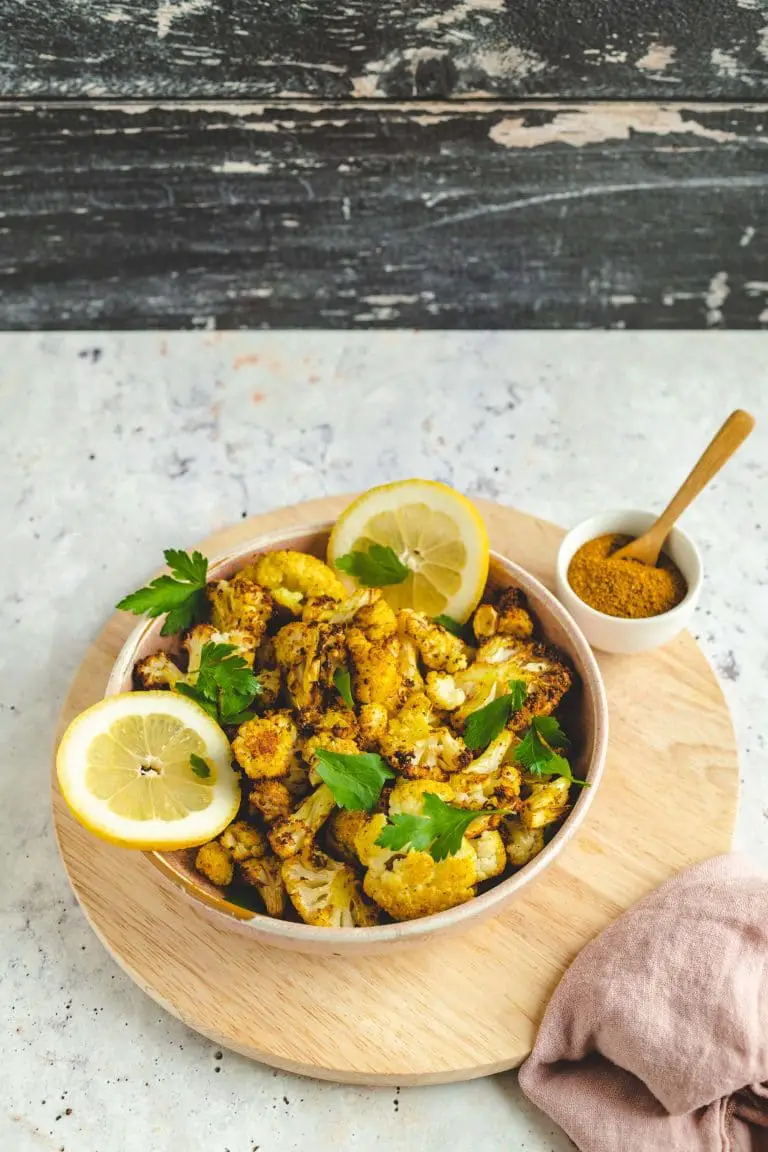 I'm sure you like simple recipes as much as I do. However, it's not just the simple that appeals to me, but also the many ways to season. Let's say we use a curry powder. This gives the cauliflower a unique flavor, and would go perfectly with an Indian dish. But maybe you would prefer something Italian today? Then an Italian spice blend would be a good choice. Below I list some of my favorite seasoning blends for roasted cauliflower florets:
Shawarma (see Shawarma Bowl)
Curry powder
Italian spice blend
Garam Masala
Baba Ganoush
Herbes de Provence
Ras el Hanout
Tandoori Masala
Za'atar
I hope I was able to give you some ideas. You can buy the mixtures ready-made, or mix them yourself. I usually buy the spice blends ready-made at the health food store or online. Instructions for the most popular spice blends (to mix yourself), you can find through your search engine on the Internet. But now it's time to finally get started on our dish. Because I'm already getting hungry.
Vegan dishes with cauliflower
Now all that's missing is the combination options for our cauliflower florets. My absolute highlight, is the combination with mashed potatoes and mango chutney. I love the interplay of flavors and textures. I'm thinking, for example, of simply topping a salad, or as a highlight on a shawarma bowl. I'm sure you have some creative ideas yourself on how to use the cauliflower florets.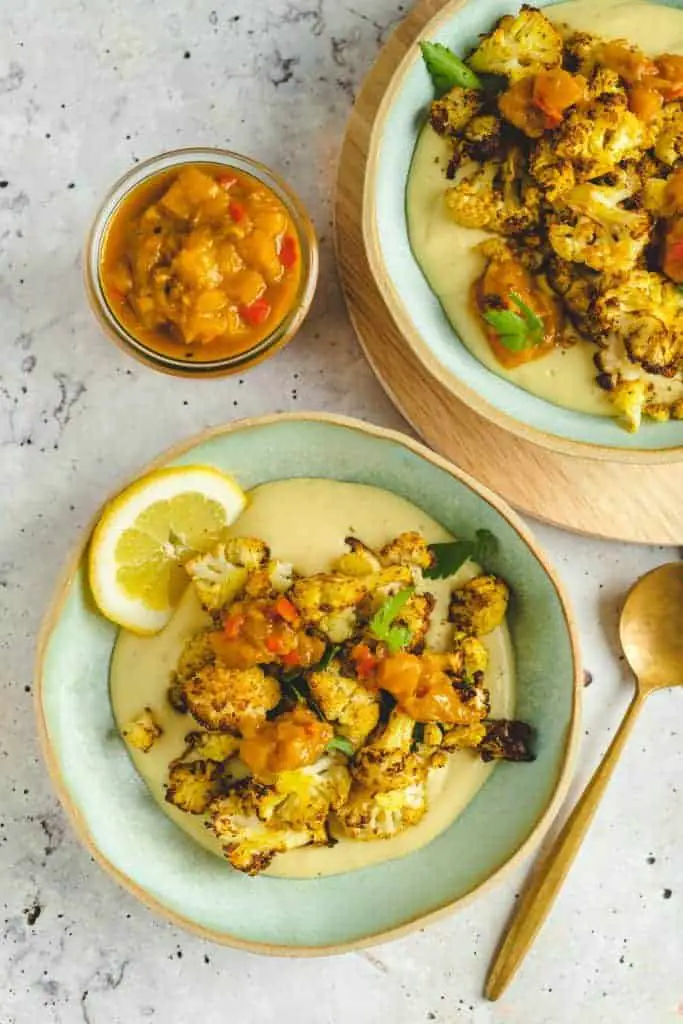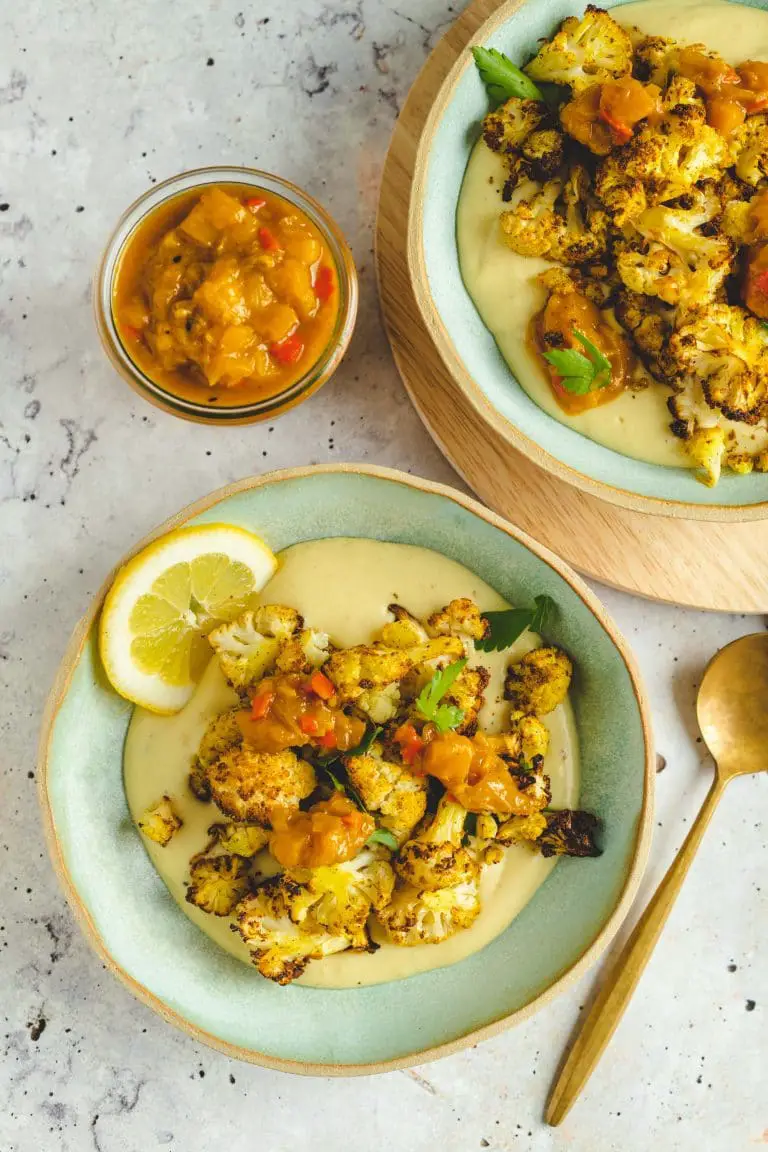 The cauliflower florets are :
Super fast made
versatile
Rich in valuable minerals
Few ingredients
Healthy
Do you love cauliflower as much as I do? Then I look forward to a review at the bottom of this page. If you post a picture, feel free to use the hashtag #veganevibes.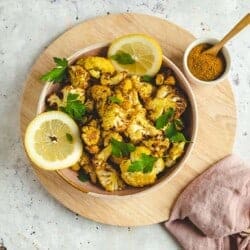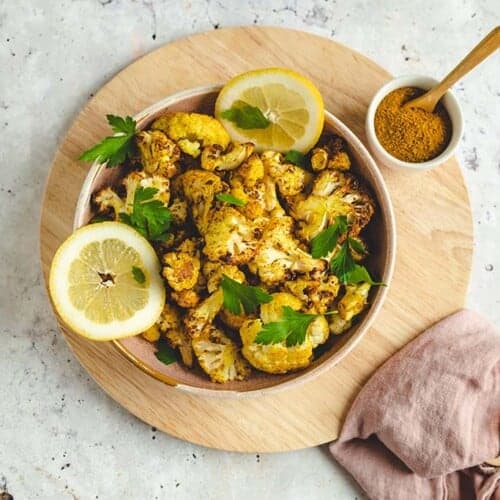 Roasting cauliflower properly (HOW-TO)
HOW TO guide to roasting cauliflower with inspiration on how to use spice blends and possible combinations. Fast, simple and versatile.
AUTOR: VEGANEVIBES
600

g

Cauliflower

approx. 1 head

30

ml

Olive oil

1

tbspn

Curry powder or other spice mixture of your choice

see tips above in text

A strong pinch of salt
Anleitung 
Preheat oven to 200 degrees (convection) or 220 degrees (top-bottom heat) and line a baking sheet with a permanent baking mat or baking paper.

Remove the stalk from the cauliflower and remove the outer leaves. Carefully cut out florets and place in a bowl. Wash, strain and pat dry with a clean tea towel.

Return to bowl, add olive oil, curry powder (or other spice blend of choice) and salt. Mix vigorously once until everything is well combined. Pour onto the baking sheet and spread evenly.

30 ml Olive oil,

1 tbspn Curry powder or other spice mixture of your choice,

A strong pinch of salt

Place in oven and roast between

25-30 minutes

, depending on the size of the cauliflower florets and desired browning level.

Halfway through baking time, mix with a wooden spoon so that everything is browned evenly.

When the baking time is over, remove from the oven and use as desired.

Store in an airtight container in the refrigerator for up to 5 days.
Nährwertangaben
Serving:
1
Portion
Calories:
105
kcal
Carbohydrates:
8
g
Protein:
3
g
Fat:
8
g
Saturated Fat:
1
g
Sodium:
45
mg
Potassium:
452
mg
Fiber:
3
g
Sugar:
3
g
Vitamin A:
2
IU
Vitamin C:
72
mg
Calcium:
34
mg
Iron:
1
mg