Carrots Walnut Bread is currently my absolute favorite when it comes to breads. Sometimes you just need variety, or how do you see it? I am a big fan of whole wheat sourdough breads because they are so rich. Of course I am also tempted by a light bread Bread or a pretzel stick. But this is now the absolute exception, because I know that it has virtually no nutritional value for the body. When buying Bread I also always make sure that it is organic. After all, we already get enough pollutants every day. The crowning glory, however, is still the self-made bread and soon I will also drive up with a real, homemade sourdough bread. Promise!
Carrot walnut bread, how that smells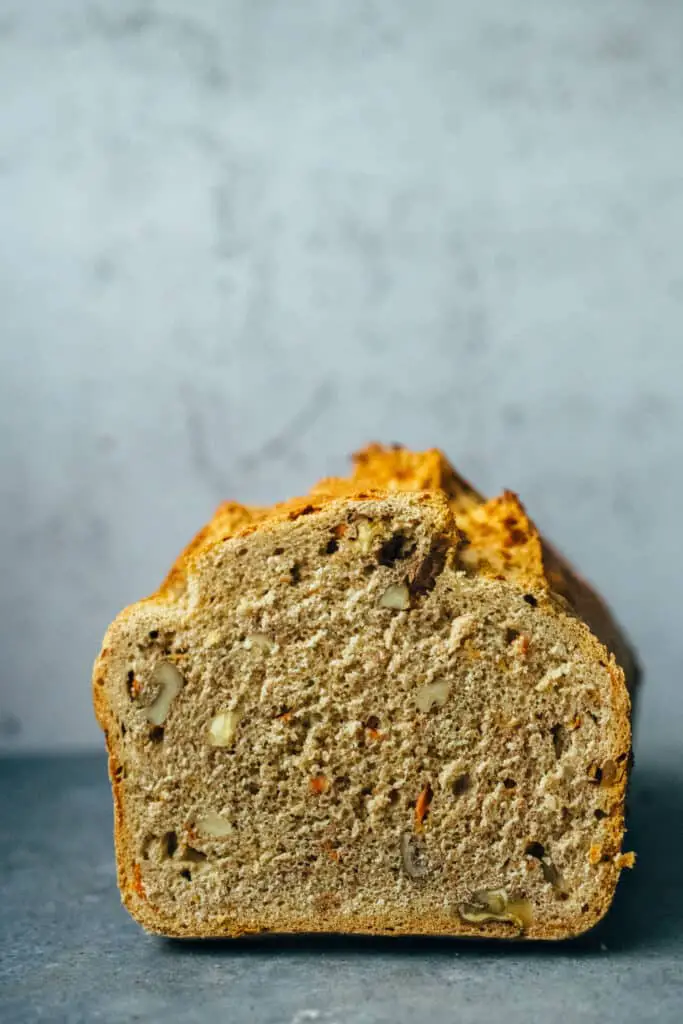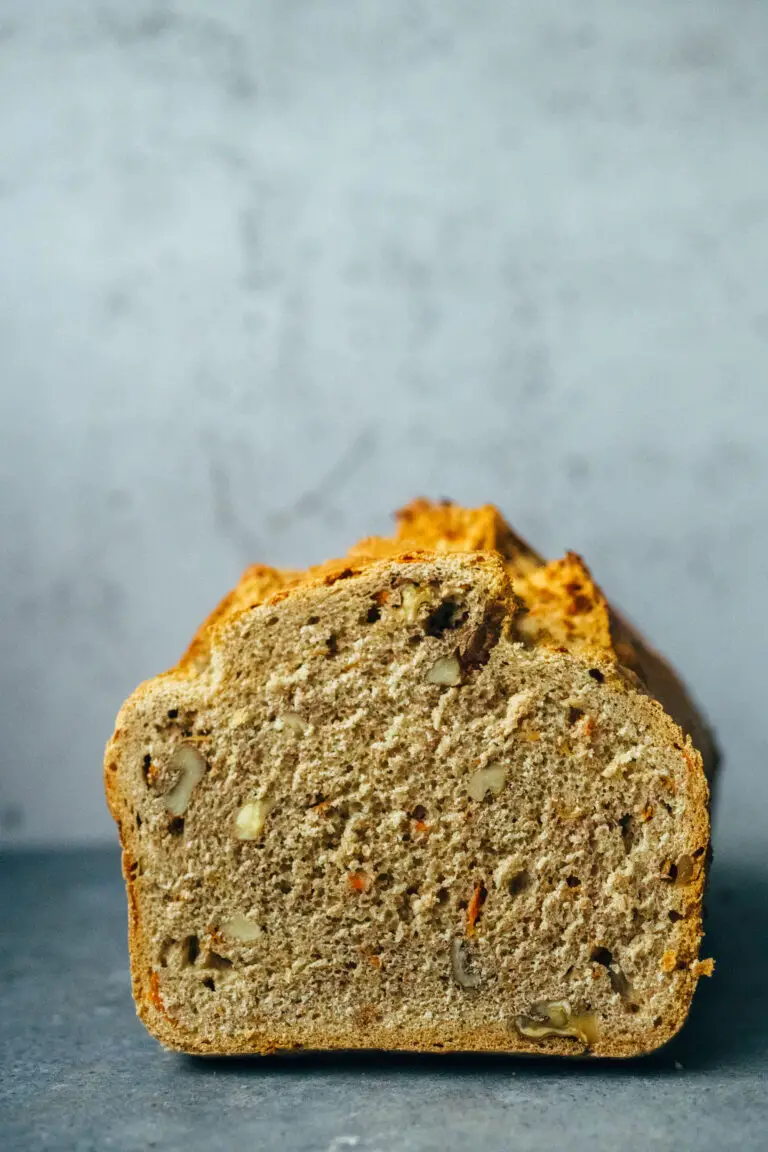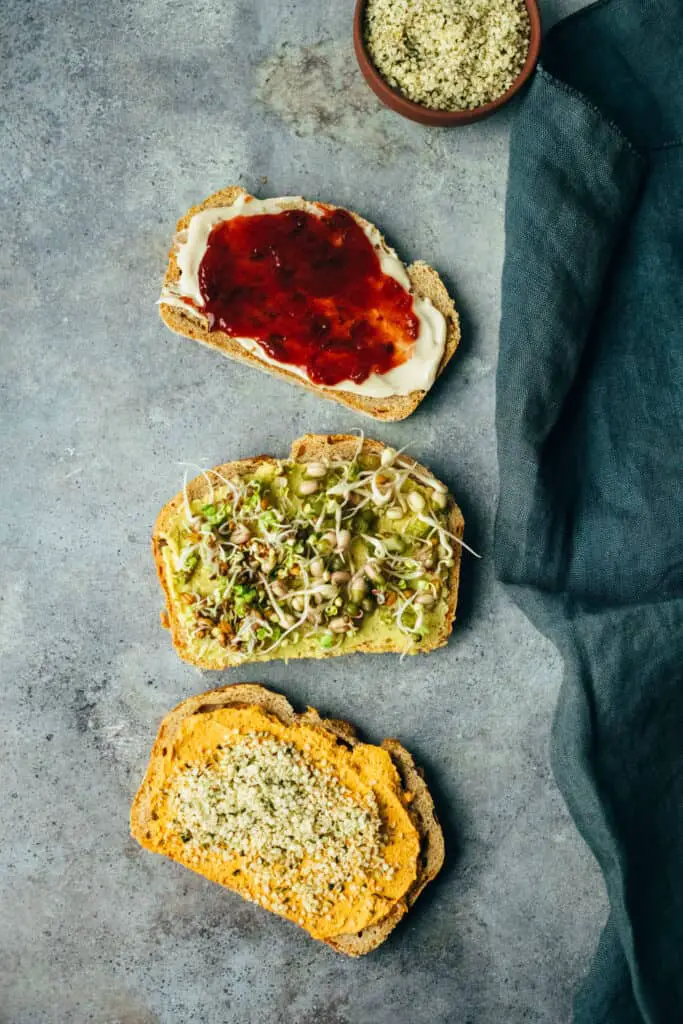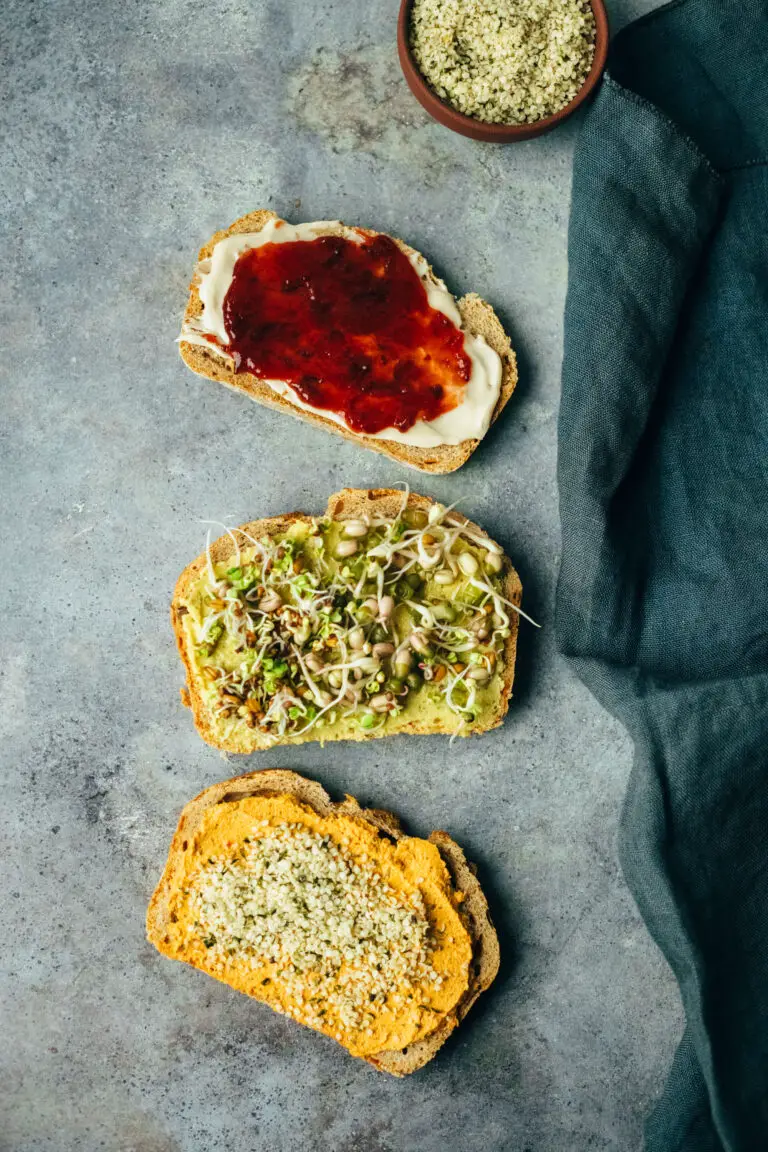 Last time there was yes a really tasty, gluten-free bread from oatmeal . Today I use spelt flour, half whole wheat, half light (type 1050), water, carrots, walnuts, salt, raw cane sugar and dry yeast. That's it again with the ingredients. Or rather, I forgot one thing, dried sourdough. You can buy it in well-stocked supermarkets and it ensures that the bread gets the typical acidity and lasts a tad longer.
The preparation is also quite simple and I like to use my food processor for this. But it also works fine by hand, which means that you have to knead a bit. But it's supposed to be good for when you want to let off steam. Almost like a gentle anti-aggression therapy.
What does Ausmahlungsgrad actually mean?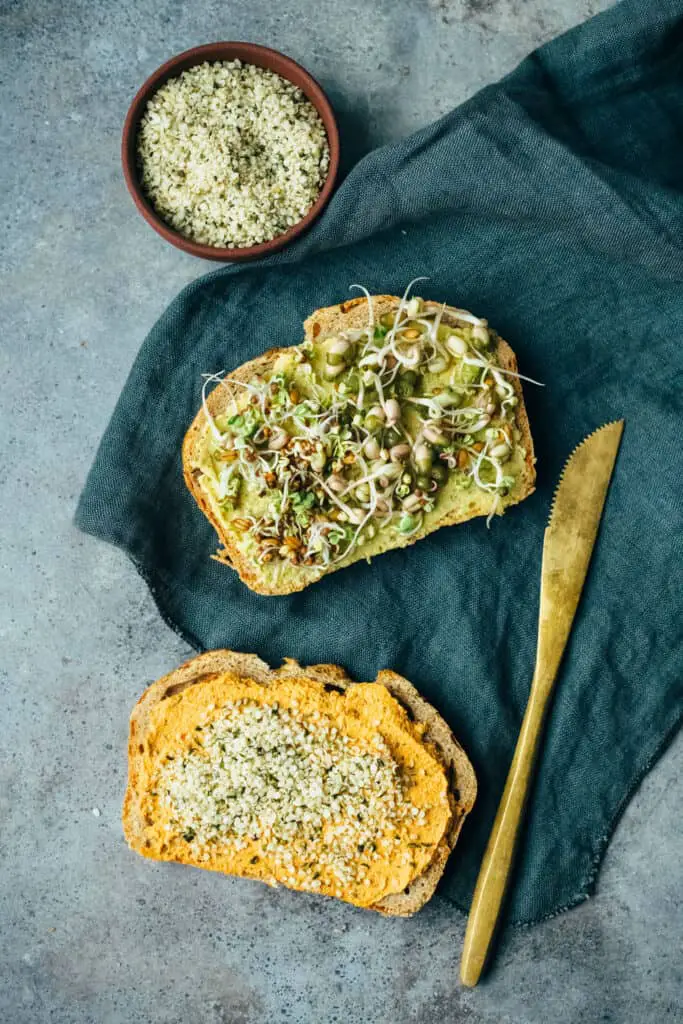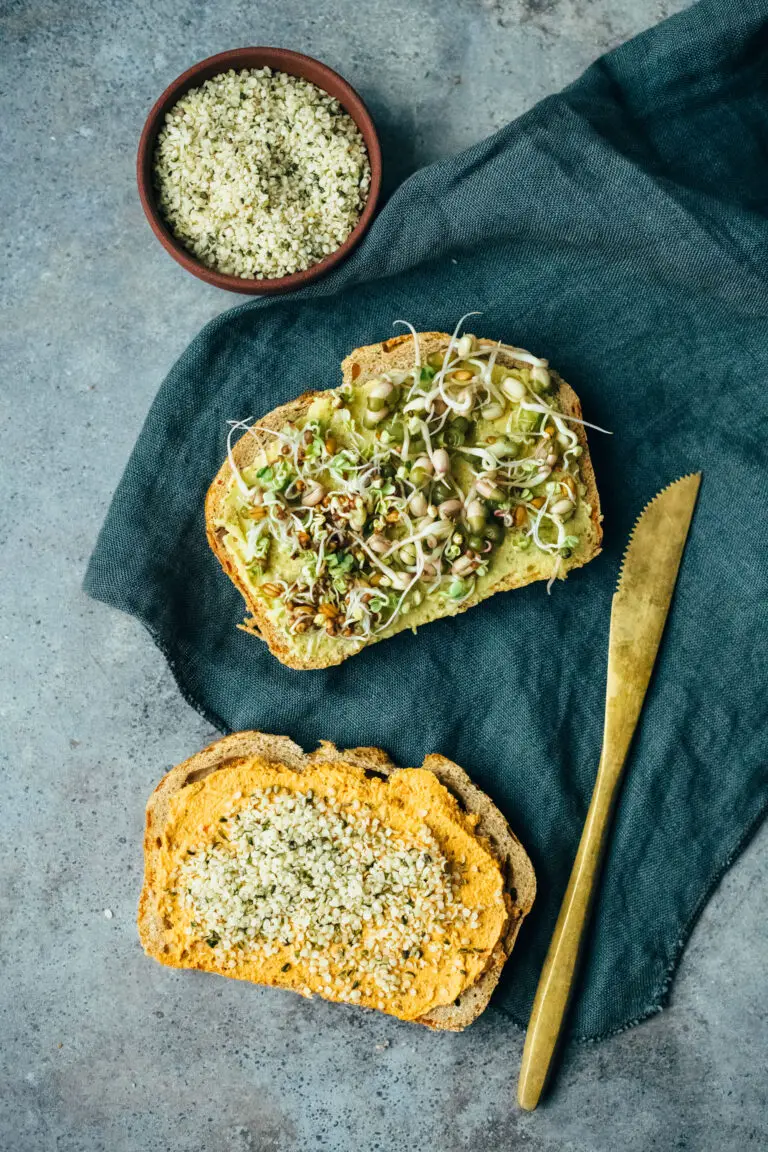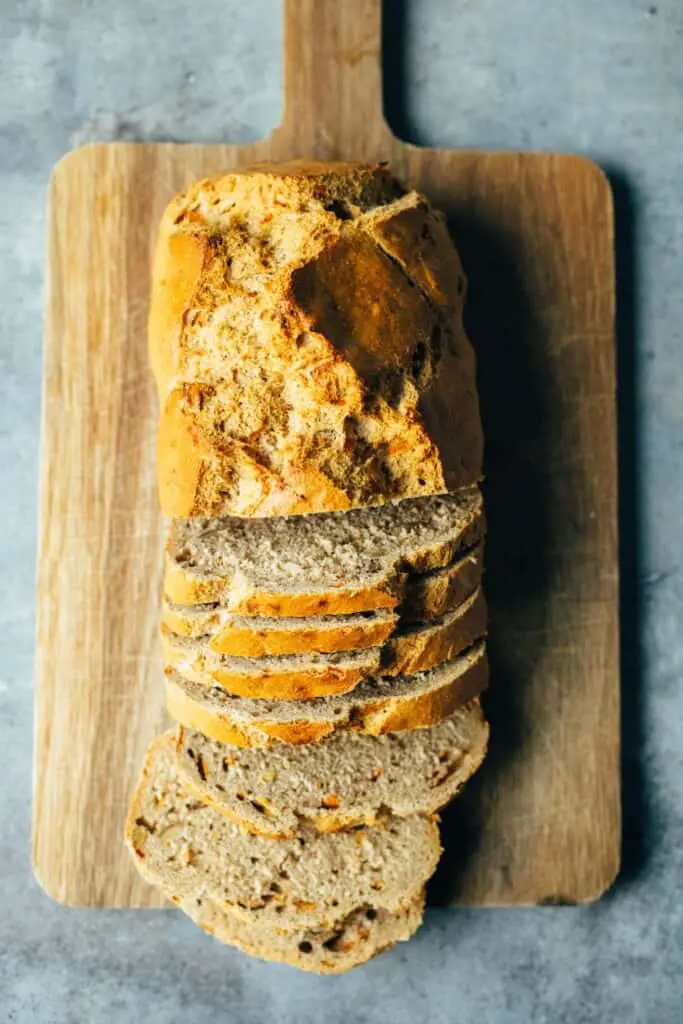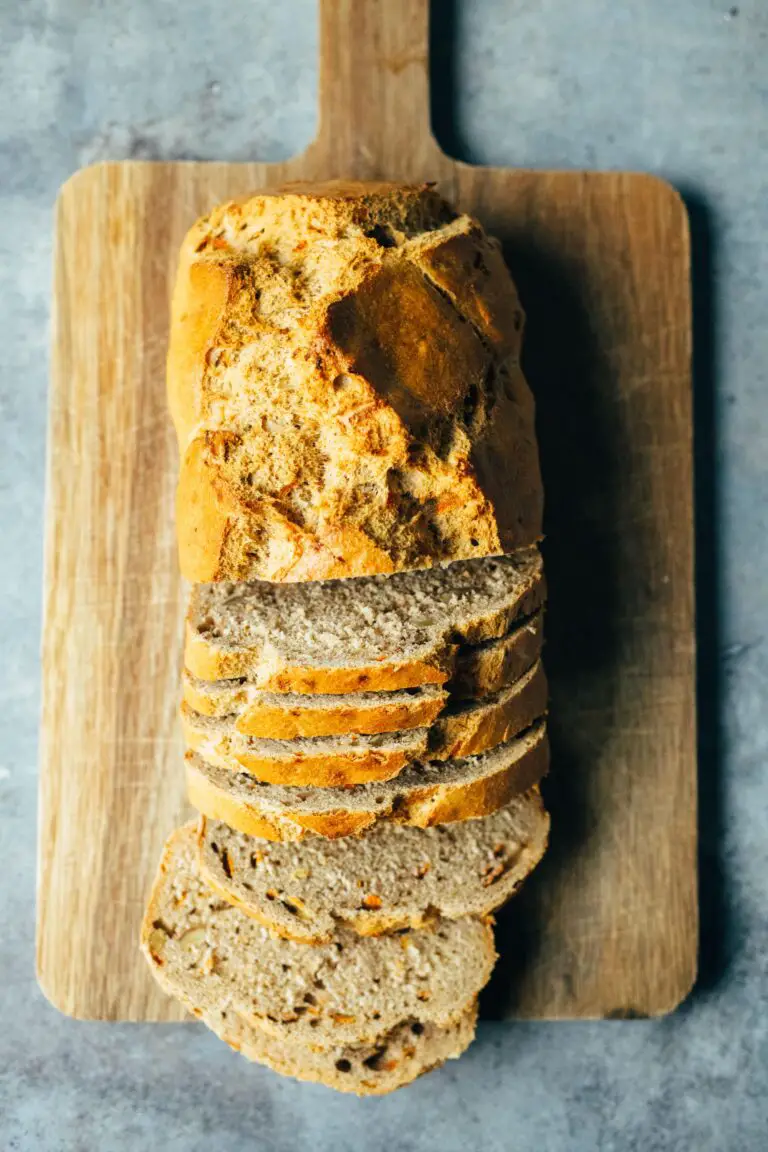 You may have seen the different flours on the supermarket shelves labeled with different type designations seen. Usually you can find there wheat, spelt, and rye flour. In most cases wheat flour type 450, spelt flour type 630 or 1050 and other wholemeal flours without type designation. One thing I can tell you, the numbers have nothing to do with the fineness of the Floures to do with. The only thing that matters is how high the mineral content of the flour is. The lower (e.g. type 405), the less mineral is contained.
Type 405 = 405mg minerals per 100g
Type 1050 = 1050mg minerals per 100g
Type 1050 is a partial extraction flour, i.e. the complete husk and germ are first removed by machine and then partially added again.
The lighter the flour, the lower the type number and the higher the starch content
Whole grain flours never have a type number because the whole grain is always milled
Perhaps you are now asking yourself why they actually started to grind out the grain? After all, the whole grain has more fiber, minerals and is therefore more valuable than white flour. The origin of this is already in the 17th century, when the white flour was actually something very special and also much more expensive than whole wheat flour. Even the French military was supplied with white bread at the time of Napoleon, and so it has always penetrated into all strata of the population.
Not all flour is created equal
And here's the kicker, because at some point they also figured out how to remove not only the marginal layers of the grain, but also the valuable germ in the kernel of the grain. can be removed without much effort. The decisive advantage here is, the durability . The germ hides many vitamins, enzymes and high-quality fatty acids. Anyone who has been paying close attention knows that unsaturated fatty acids can quickly go bad. For this reason, the industry is pleased and simply omits a lot of valuable to make the baked goods last longer in the trade.
TIP: Simply use whole grain flours more often, or at least mix light flours with whole grain flours. This ensures that valuable minerals, vitamins and fatty acids are retained during baking.
Let's bake vegan my loves
With our today's Bread is best served with a sweet or savory spread, from Nutella , to beet hummus , Shakshuka, to the vegan liver sausage everything is allowed. If you don't like bread, you can try it with a baguette.
Let's go with this juicy Bread . I hope you enjoy baking and of course about a review at the bottom of this page. If you post a picture, use the hashtag #veganevibes.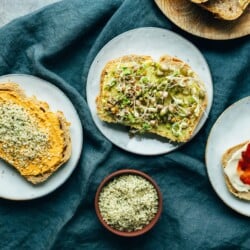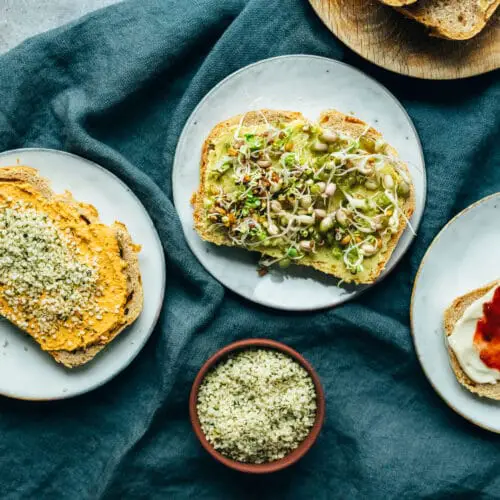 Carrot walnut bread
Simple, hearty and delicious bread with walnuts and carrots. Perfect for sweet or savory spreads at a delicious vegan breakfast, brunch or dinner.
AUTOR: VEGANEVIBES
FOR THE BREAD DOUGH:
750

ml

lukewarm water

2

Packs dry yeast

1

tbspn

Raw cane sugar

2

tbspn

Salt

1000

g

Whole spelt flour

200

g

Carrots

finely grated

200

g

Walnuts

coarsely chopped

optional 2 geh. Tbsp. sourdough, dried
Anleitung 
Add water, dry yeast, raw cane sugar and salt to a bowl or food processor and mix well once.

750 ml lukewarm water,

2 Packs dry yeast,

1 tbspn Raw cane sugar,

2 tbspn Salt

Add spelt flour by tablespoonfuls and knead until a uniform dough is formed. Optionally add dried sourdough and continue kneading.

1000 g Whole spelt flour,

optional 2 geh. Tbsp. sourdough, dried

Cover with a cotton cloth, place in a warm place without drafts and let rise for

1 hour

(or up to 3 hours if you like).

After the walking time, preheat the oven to 220 degrees. Place a small heatproof bowl of water in the oven, this will help the bread rise even better. Alternatively, bake the bread with a preset program in the steam cooker.

Put the dough on the work surface again and knead briefly. Make a small well, put walnuts and carrots in it. Knead until the carrots and walnuts are well combined with the dough.

200 g Carrots,

200 g Walnuts

Grease the loaf pan and dust with a little flour. Put in half of the dough.

NOTE: The amount of dough given is enough for two loaves of bread baked in a loaf pan.

Place in oven and bake for

45-50 minutes

until bread is nice and golden brown.

Remove from oven, let cool briefly and remove from pan to cool completely. Repeat the baking process with the second portion of dough.

Enjoy with toppings of choice and wrap leftovers loosely in a kitchen towel and store in a bread basket. Cut into slices for longer storage and bake in the toaster if necessary.
Nährwertangaben
Serving:
1
Bread
Calories:
2461
kcal
Carbohydrates:
407
g
Protein:
71
g
Fat:
73
g
Saturated Fat:
7
g
Sodium:
7076
mg
Potassium:
2631
mg
Fiber:
69
g
Sugar:
19
g
Vitamin A:
16706
IU
Vitamin C:
7
mg
Calcium:
262
mg
Iron:
16
mg