Gluten-free Bread that also tastes good? Yes there is, but once again with a small limitation. It is just a little different in taste than a "normal" wheat or Spelt bread . Honestly, I think it's totally awesome because it's easier than ever to make. The #veganuary is in full swing and I'm just experimenting. Madness, how my kitchen always looks. No sooner am I done with one Recipe I'm already starting on the next one. In between there is cleaning and sometimes I can't believe it when I have cooked for 8 hours at a stretch. Why am I actually doing this? Of course, because I enjoy it, but mostly because I get such great feedback from you guys and then I know it was worth it. So, who's ready for today's "treat"?
Gluten free bread for the win!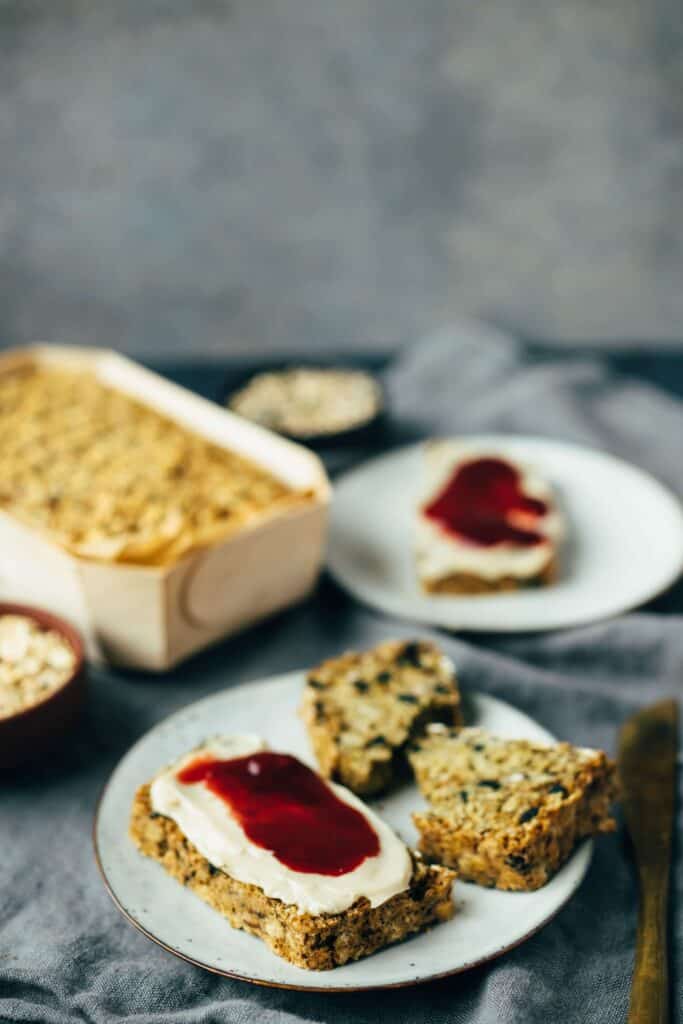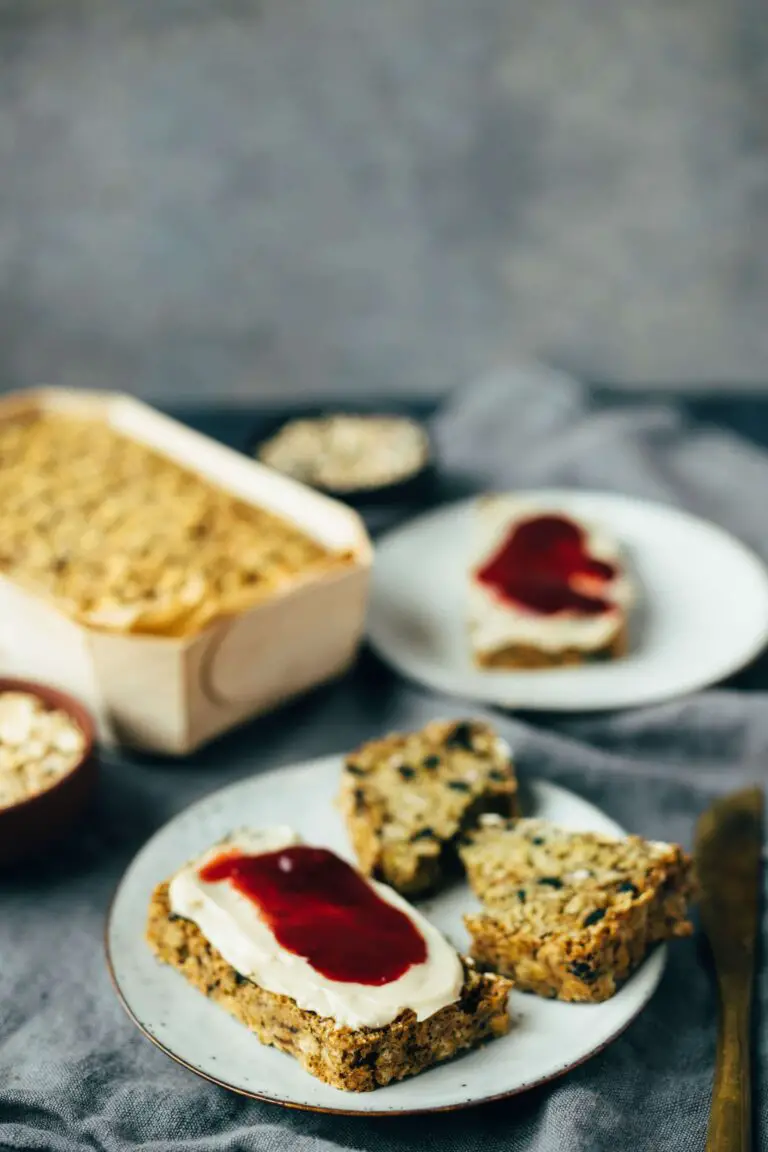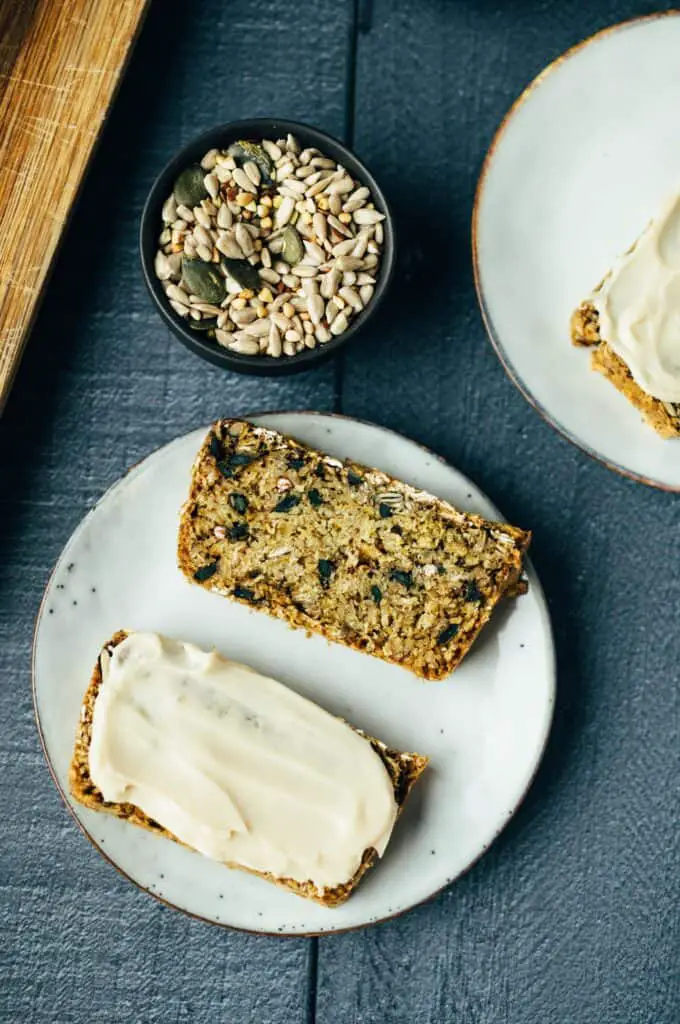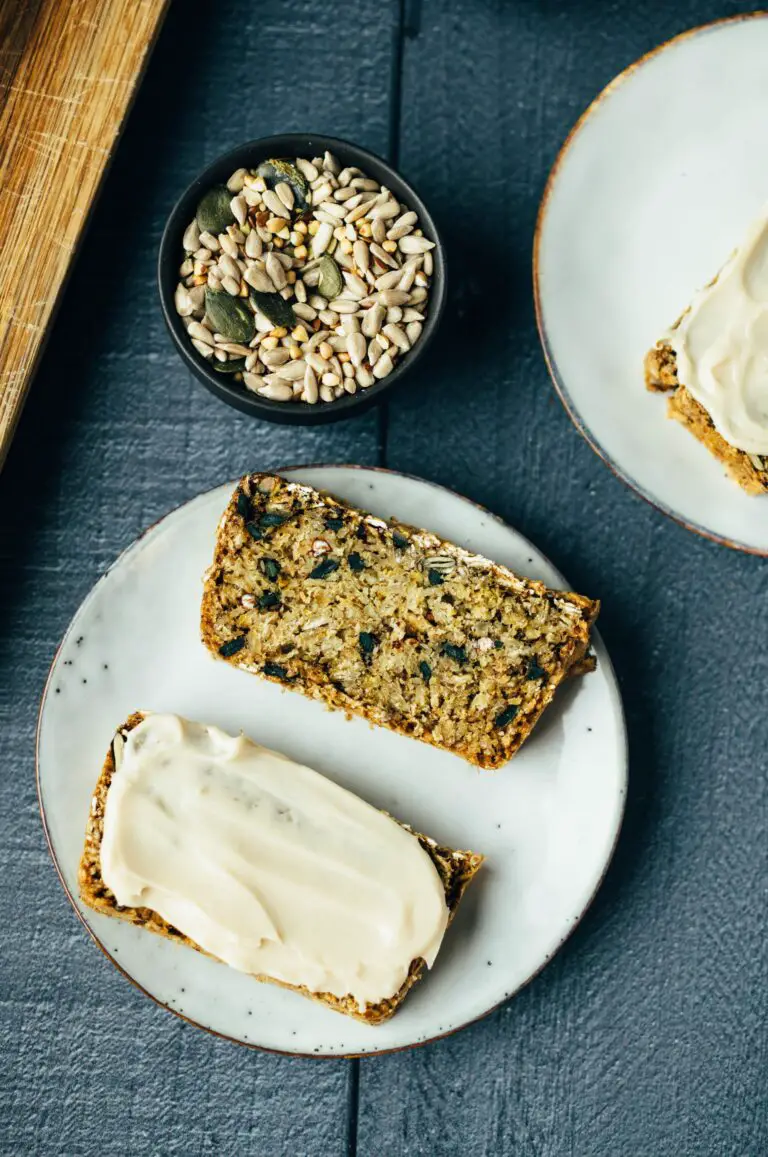 We had in the last Blog Post we already talked about the sense and nonsense of Gluten talked. My conclusion? Gluten is not bad per se (my personal opinion) and unless you suffer from an intolerance or allergy, there is no reason to avoid gluten per se.
It's just fun for me to try something new every now and then. With this Bread I did not find it difficult, because it is an absolute nutrient bomb. Oatmeal, mixed seeds, vegetable yogurt and salt. What, that's it? Yes, and it's not getting any more. This goes really snappy from the hand and after an hour, the bread is then also baked. Ok, the smell is now not as exciting as a sourdough bread. No matter, but it is really nice and juicy, thanks to our yogurt.
How healthy are actually oatmeal?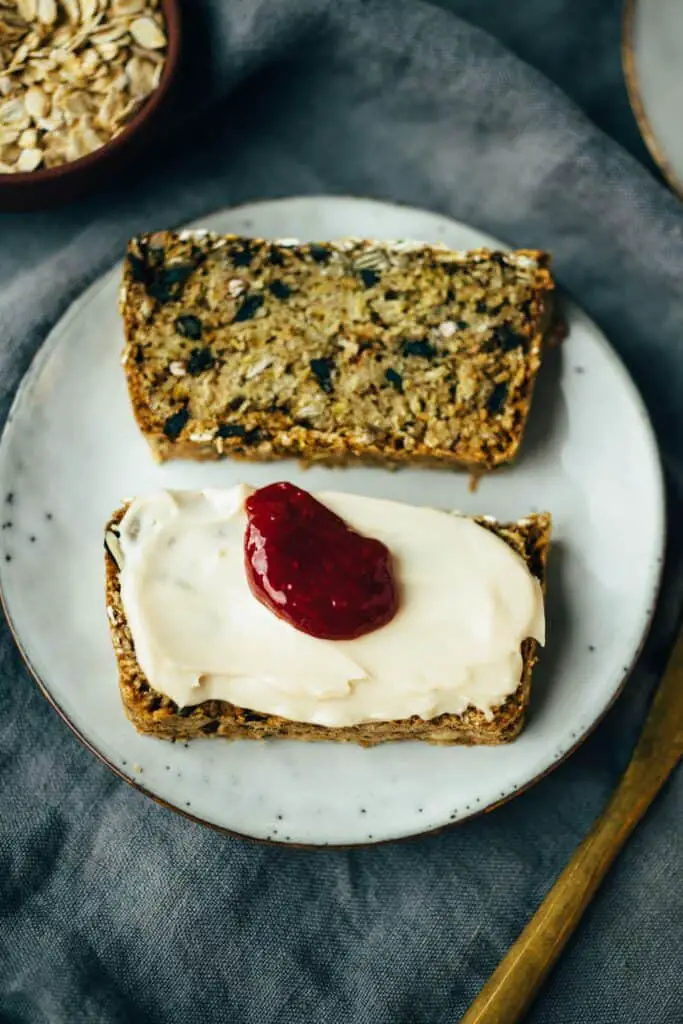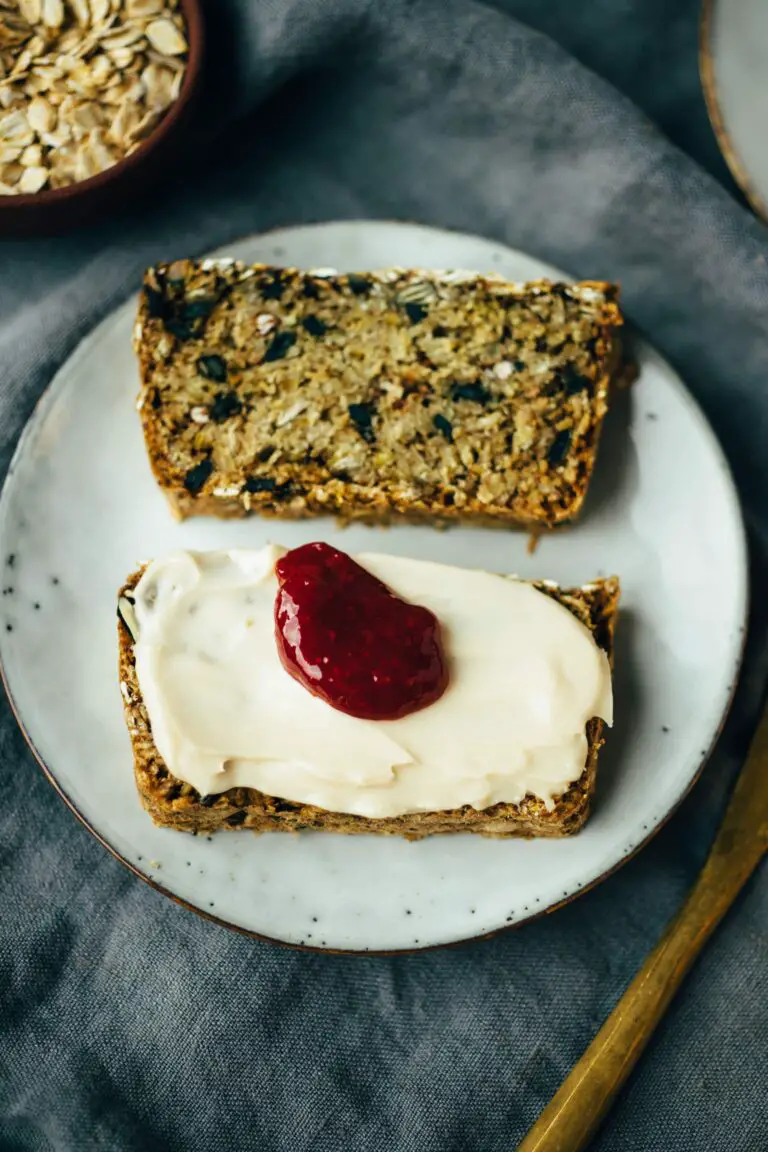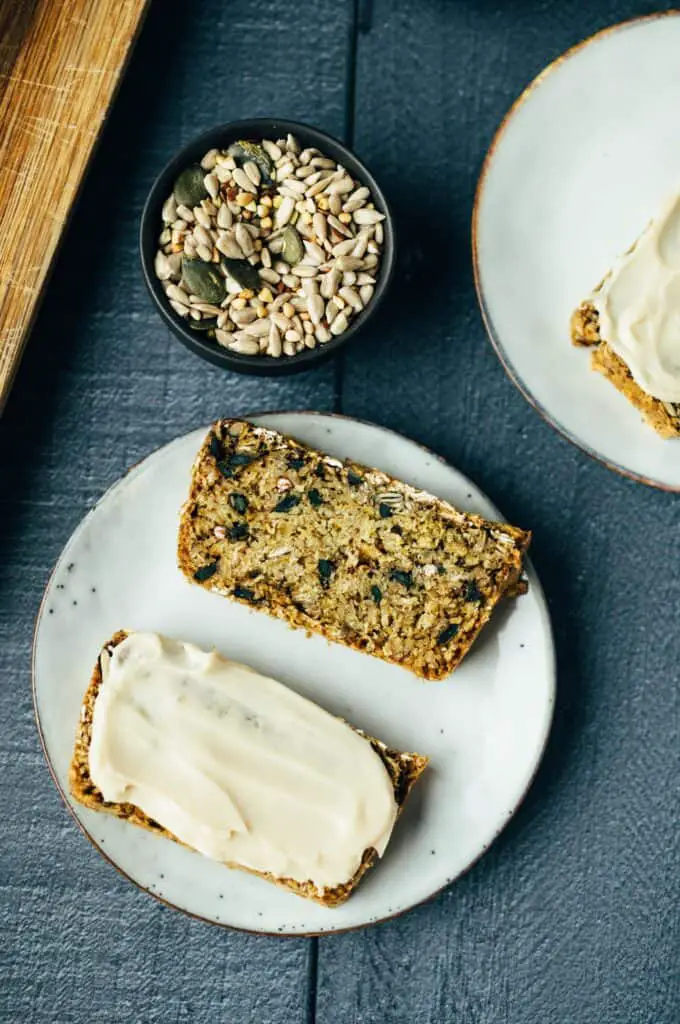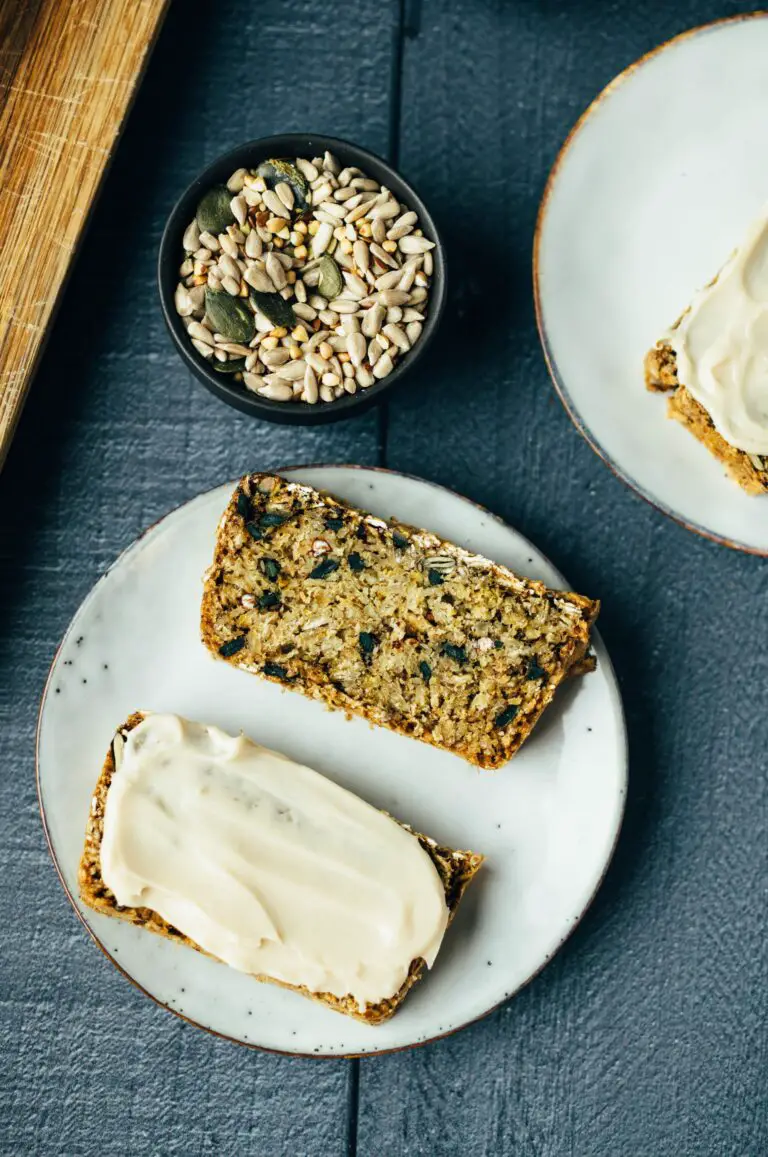 Oatmeal is always such a fun topic. For many of us, it evokes the most hilarious grimaces when we think of oatmeal. Others go into raptures when they think of delicious Porridge to Breakfast think. There is nothing cheaper and healthier than oatmeal. I can promise you that you will really grow big and strong with these flakes, because they are full of healthy ingredients:
Contain long-chain carbohydrates, which are broken down slowly compared to simple sugars and cause blood sugar to rise only slowly
Beta-glucans also help prevent a sharp rise in blood sugar
Contain extra fiber
Minerals such as magnesium, phosphorus, iron and zinc
Have the highest B1 and B6 content of all cereals
Contain a lot of vegetable protein and little fat
TIP: Oatmeal is low in gluten, but not gluten-free. If you want to buy gluten-free oatmeal, just pay special attention to it and check the packaging carefully.
Gluten-free baking, easy!?
With this bread I save me once the tips & tricks, because it can hardly be that it "does not". succeeds. The dough is generally a tad "wetter" than ordinary Bread dough. Otherwise, just pop it in the oven, bake for an hour and enjoy
Today's bread is best paired with a sweet or savory spread, from Nutella , to beet hummus , to vegan liver sausage everything is allowed.
Let's go with this juicy, gluten free Bread . I hope you enjoy baking and of course about a review at the bottom of this page. If you post a picture, use the hashtag #veganevibes.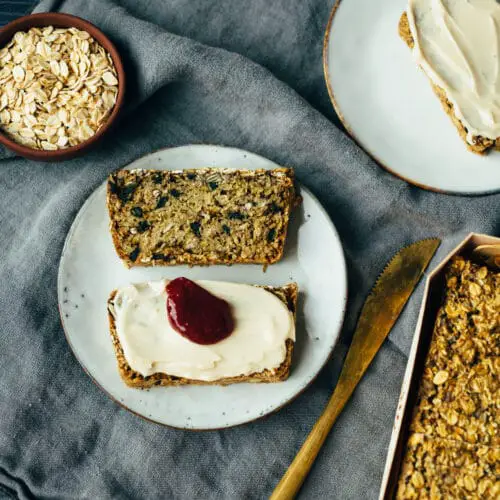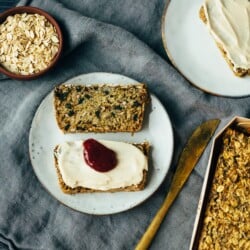 Simple gluten-free bread (oil-free)
Simple, moist and gluten-free bread, fluffy and delicious with just a handful of ingredients. Perfect for sweet or savory spreads at a delicious vegan breakfast, brunch or dinner.
AUTOR: VEGANEVIBES
Anleitung 
Preheat oven to 175 degrees and line a 20cm diameter loaf pan with baking paper (bottoms) and brush the sides with a little margarine.

Prepare flaxseed egg and set aside. Leave to infuse for 5 minutes.

FOR THE BREAD DOUGH Place the vegetable yogurt, rolled oats, maple syrup, baking soda, seed mix salt and the flaxseed egg in a bowl and mix well until a uniform dough is formed.

1 Piece Flaxseed egg,

400 g Vegetable yogurt,

1 tbspn maple syrup,

300 g gluten free oatmeal,

9 g Baking soda,

32 g Seed mix,

½ tbspn Salt

Pour into springform pan, smooth out and bake for

1 hour

. When the baking time is over, remove from the oven and let cool completely.

Cut into pieces, spread with desired toppings and enjoy!

Store in an airtight container at room temperature for up to 5 days.
Nährwertangaben
Serving:
1
Piece
Calories:
61
kcal
Carbohydrates:
8
g
Protein:
2
g
Fat:
2
g
Saturated Fat:
1
g
Sodium:
308
mg
Potassium:
21
mg
Fiber:
1
g
Sugar:
3
g
Vitamin C:
4
mg
Calcium:
48
mg
Iron:
1
mg