What is actually still healthy? Some say no way margarine, no sugar, never this and definitely not that. If I think about it for a moment, then this bread should not exist. Easter bread should not exist at all. That's why I live by my personal motto: 80% HEALTY + 20% FUN = 100% SEXY! With the 20% FUN I mean exactly this Easter bread. It's just delicious, and when I feel like it, I'll put an extra helping of margarine on it. Who participates? Hands up!
Vegan Easter Bread, No Way!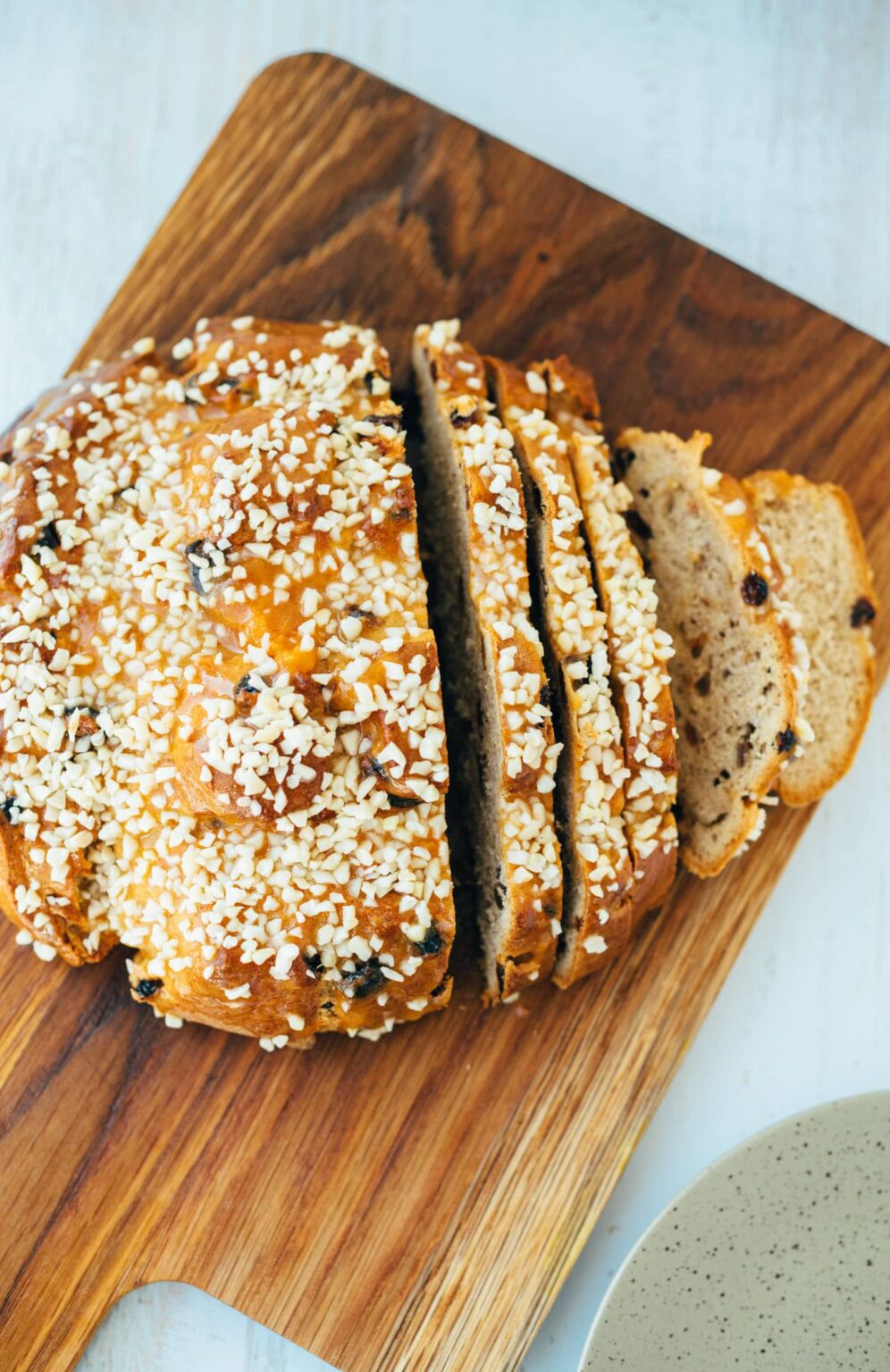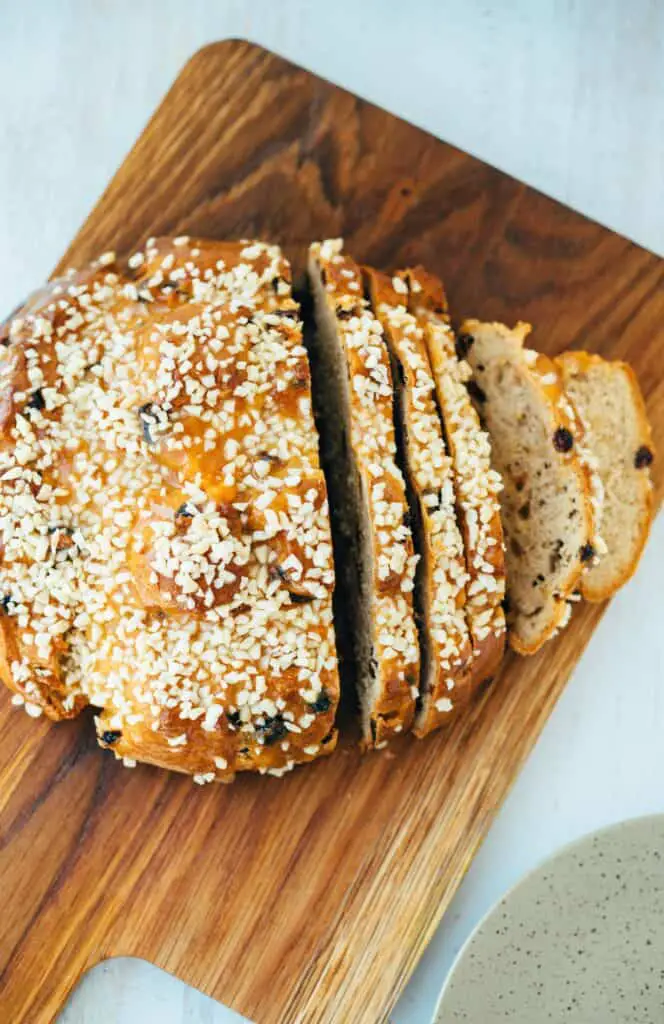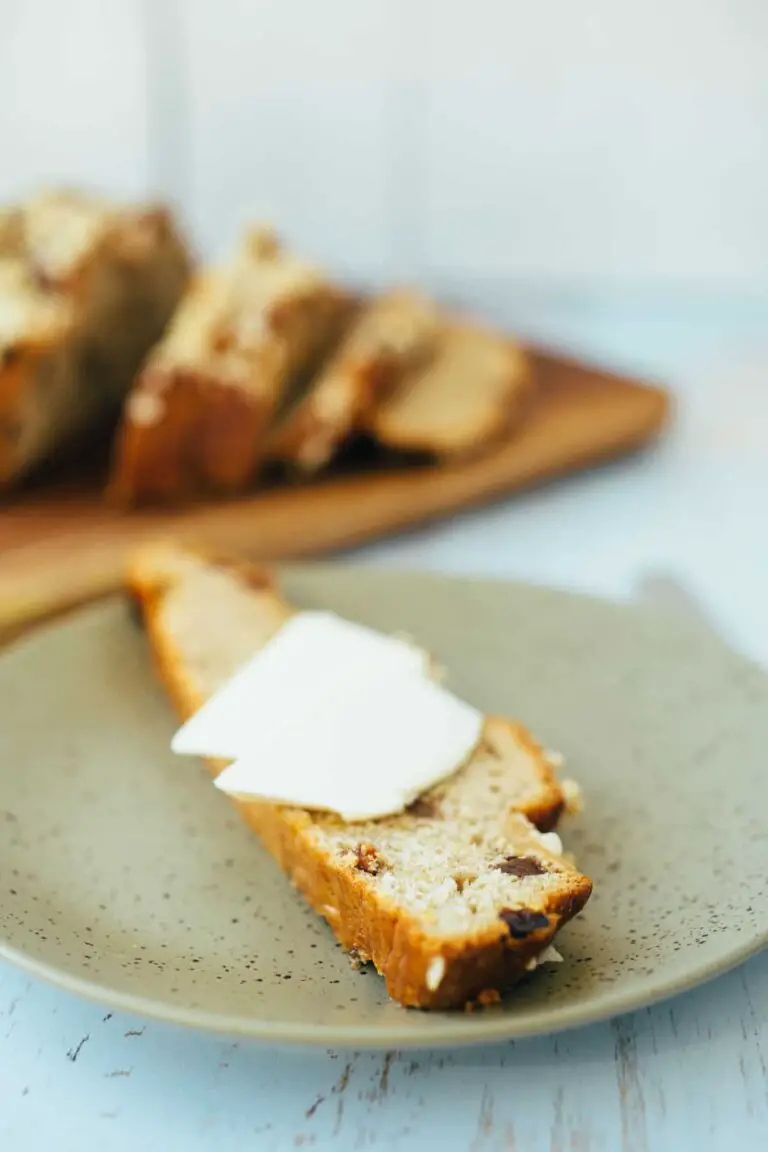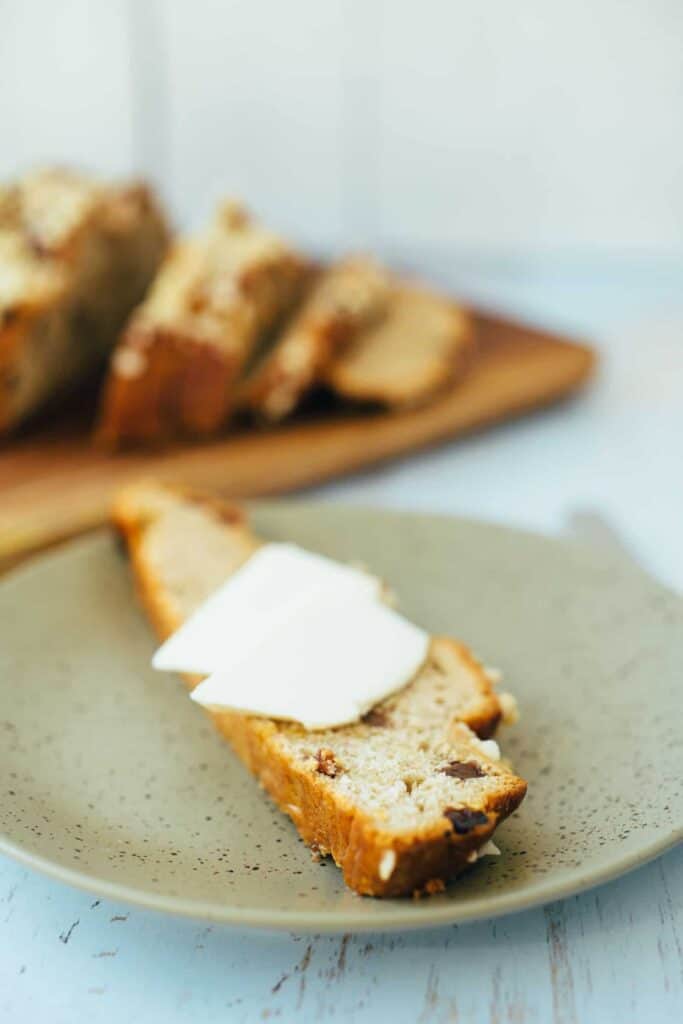 The dear Easter bread! I'm sorry, but I have to tell you a little anecdote about it. I was already very ambitious as a schoolgirl and really wanted to earn my own money. My dad (then a department manager in a wholesale store) was nice enough to get me a promotion job. Now guess what I sold there among other things? Easter bread! I had made it my mission and wanted to sell everyone, but really everyone who passed by my stand an Easter bread sell. You won't believe this, but most people actually bought one, regardless! For this very reason, I have since called myself an "Easter Bread Professional!". All kidding aside, let's get going with today's Recipe .
vegan Easter recipes, baby!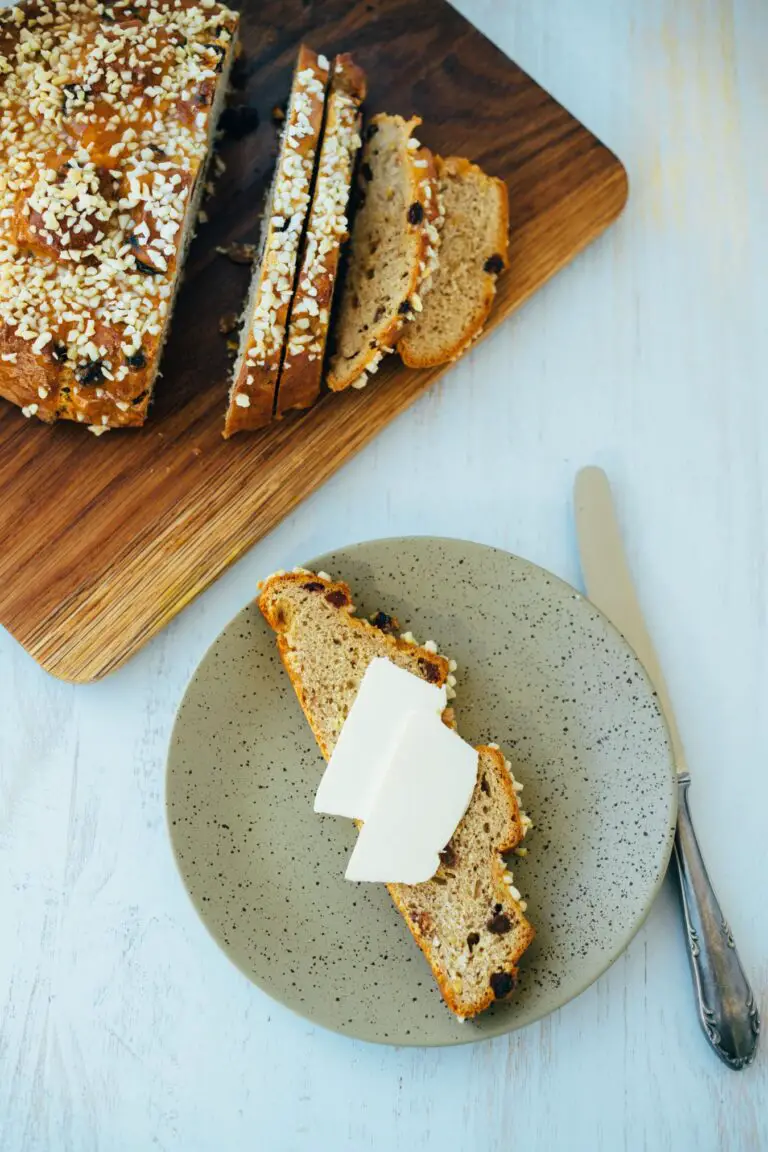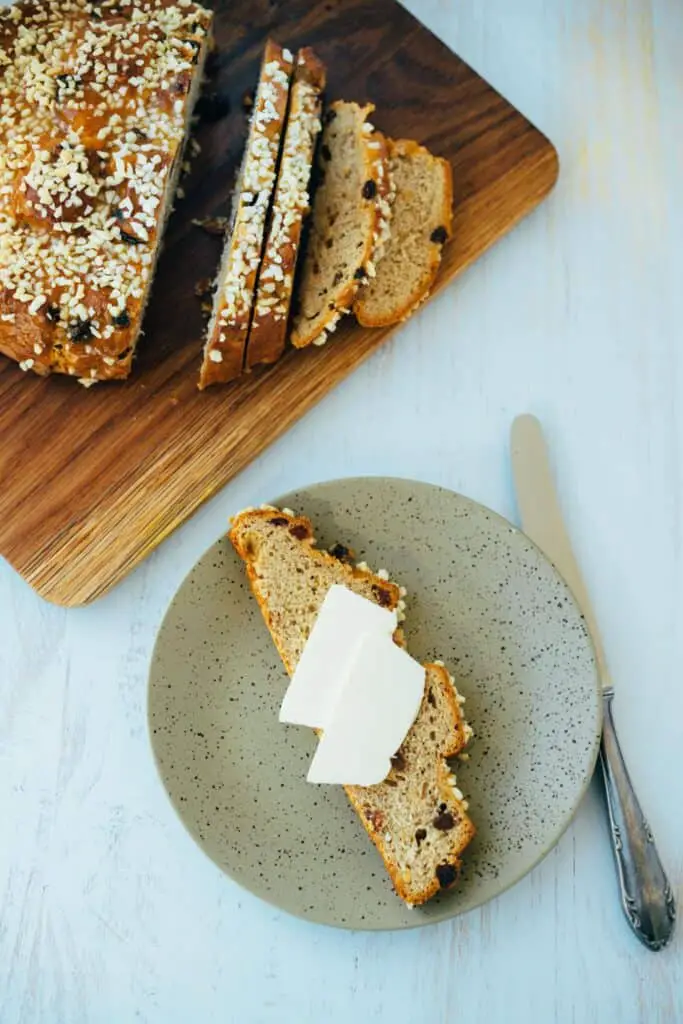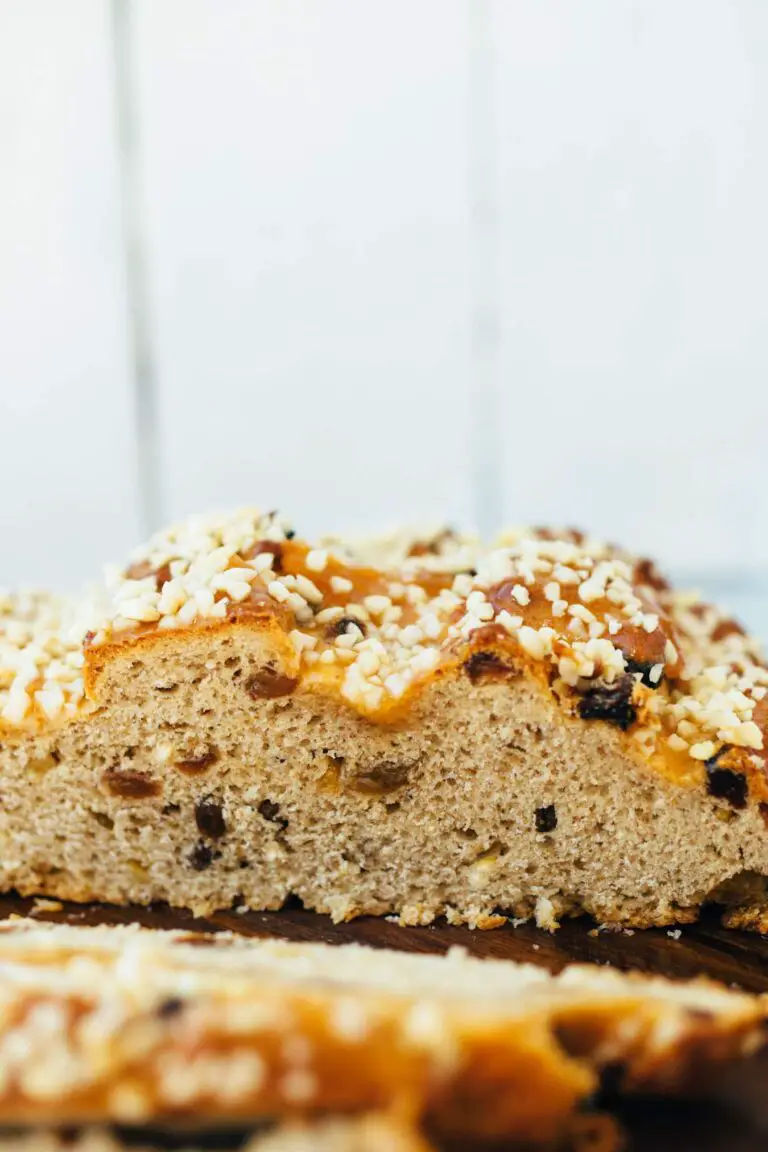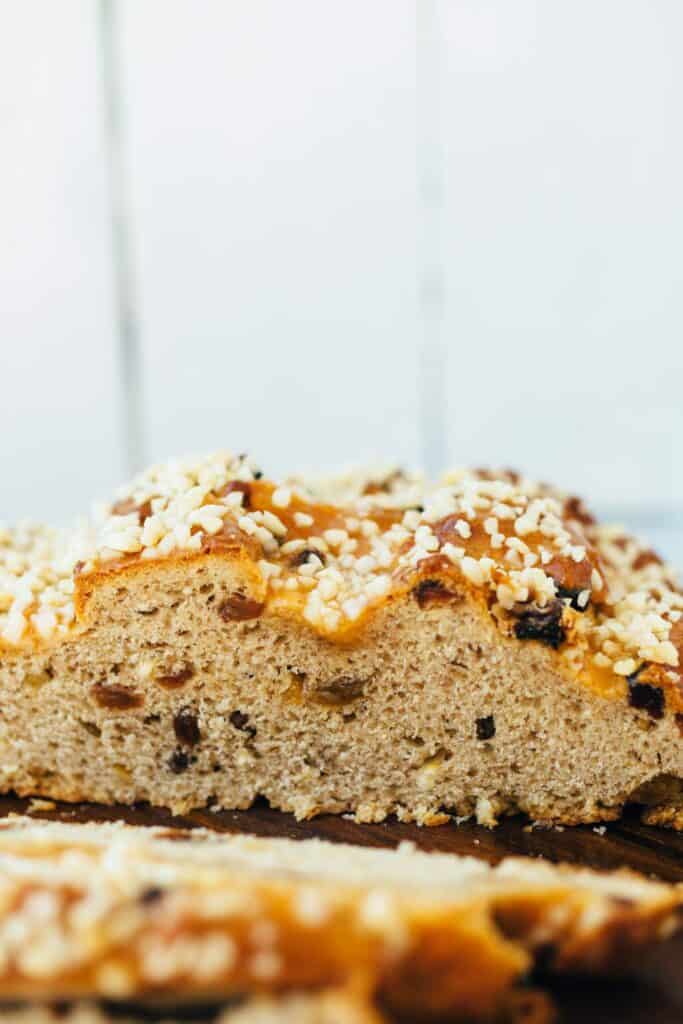 The basis for our Easter bread is a yeast dough made from Flaxseed egg , flour, Almond milk , dry yeast, raw cane sugar, applesauce, bourbon vanilla, lemon zest and margarine. Add to this, if desired, raisins and candied orange peel preserved in a little orange juice. After the dough has rested and risen nicely, it is kneaded again and gets a fine diamond pattern. Then it's off to the oven and Voilà, ready!
So that the Easter bread is still nice and moist for the vegan Easter brunch, I spread it with apricot jam. Finally (optional) I make a frosting of lemon juice, powdered sugar and water. If you want to save calories and sugar, you can always omit this step. What is still missing? Chopped Almonds or almond slivers!
If it's still not enough for you, you can also spread your Easter bread with a thick layer of margarine and jam. Otherwise I recommend a glass Homemade almond milk or a hot chocolate with it.
I'd say go for it with this delicious vegan Easter bread. I hope you enjoy baking and of course about a review at the bottom of this page. If you post a picture, use the hashtag #veganevibes.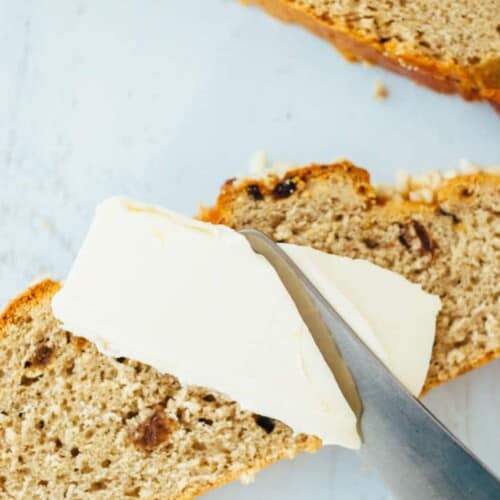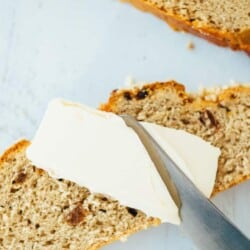 Simple vegan Easter bread
Simple, fluffy and vegan Easter bread, with raisins and candied orange peel. Quick and easy to make and ideal for Easter brunch with the family. Tastes great plain, or with vegan margarine and jam.
AUTOR: VEGANEVIBES
FOR THE EASTER BREAD:
3

Piece

Flaxseed eggs

30

g

Candied orange peel cubes

finely chopped, omit if not at hand

45

ml

Orange juice

75

g

Raisins

250

g

fine spelt flour type630

75

ml

lukewarm almond milk

or any other plant milk

1 ½

tbspn

Dry yeast

30

g

Raw cane sugar

15

g

Applesauce

ensures that the cake is juicier, alternatively use more vegetable milk, 1 tbsp.

½

tbspn

Bourbon vanilla ground

¼

tbspn

Lemon peel

grated

75

g

soft vegan margarine

A little more flour to work with
FOR THE GLAZE:
80

g

Apricot jam

30

ml

Water
TOPPING:
Chopped almond

alternatively almond slivers or almond flakes
Anleitung 
FOR EASTER BREAD

, prepare

flaxseed eggs

. To do this, mix the hot water with the flaxseed meal in a small bowl. Set aside.

In another small bowl, mix candied orange peel, along with the raisins and orange juice and let soak briefly. Set aside.

30 g Candied orange peel cubes,

45 ml Orange juice,

75 g Raisins

Put spelt flour in a bowl (I use my food processor + dough hook). Add lukewarm almond milk, dry yeast, raw cane sugar, applesauce, bourbon vanilla, lemon zest margarine and the

flaxseed eggs

and work into a smooth, elastic dough. Quietly run a few minutes longer to activate the yeast. Finally, add the raisin-orangeat mixture. The processing can also be done by hand on a floured work surface.

3 Piece Flaxseed eggs,

250 g fine spelt flour type630,

75 ml lukewarm almond milk,

1 ½ tbspn Dry yeast,

30 g Raw cane sugar,

15 g Applesauce,

½ tbspn Bourbon vanilla ground,

¼ tbspn Lemon peel,

75 g soft vegan margarine,

A little more flour to work with

Cover with a kitchen towel and place in a warm place (without drafts, the yeast does not like that at all) and let rise for

60 minutes

.

Line baking sheet with baking paper. Set aside.

After rising time, transfer dough to a floured work surface, knead once briefly and shape into a round ball. Cut diamonds with a knife and place on the baking sheet.

Bake for

30 minutes

at top/bottom heat about 180 °C or hot air about 160 °C until the Easter bread is nice and golden brown on the outside. If in doubt, leave in the oven a few minutes longer.

Remove from the oven and allow to cool completely.

FOR THE TOPPING heat the apricot jam together with the water in a small saucepan and stir until everything is well combined. (Optional) Place in a blender and blend once until smooth. Use a brush to evenly coat the Easter bread with it.

80 g Apricot jam,

30 ml Water

(optional) For the frosting, mix powdered sugar, lemon juice together with 1-2 water until smooth and brush the Easter bread with it.

50 g Powdered sugar,

15 ml Lemon juice,

15-30 ml Water

Garnish with chopped almonds, cut into pieces and enjoy!

Store covered at room temperature for up to 3 days, keep frozen for a few weeks.
Nährwertangaben
Serving:
1
Piece
Calories:
194
kcal
Carbohydrates:
34
g
Protein:
3
g
Fat:
4
g
Saturated Fat:
1
g
Sodium:
51
mg
Potassium:
67
mg
Fiber:
3
g
Sugar:
12
g
Vitamin A:
275
IU
Vitamin C:
3.3
mg
Calcium:
12
mg
Iron:
1.2
mg