Sometimes it just has to be a kebab, right? No, don't worry, I don't mean the kebab around the corner, but a homemade one. Such a delicious, vegan and super tasty kebab with homemade yogurt sauce and soft pita bread. Perfect to kick off the new year, right? Who's in? So I would say the VEGANUARY can come.
FLADEN UP YOUR LIFE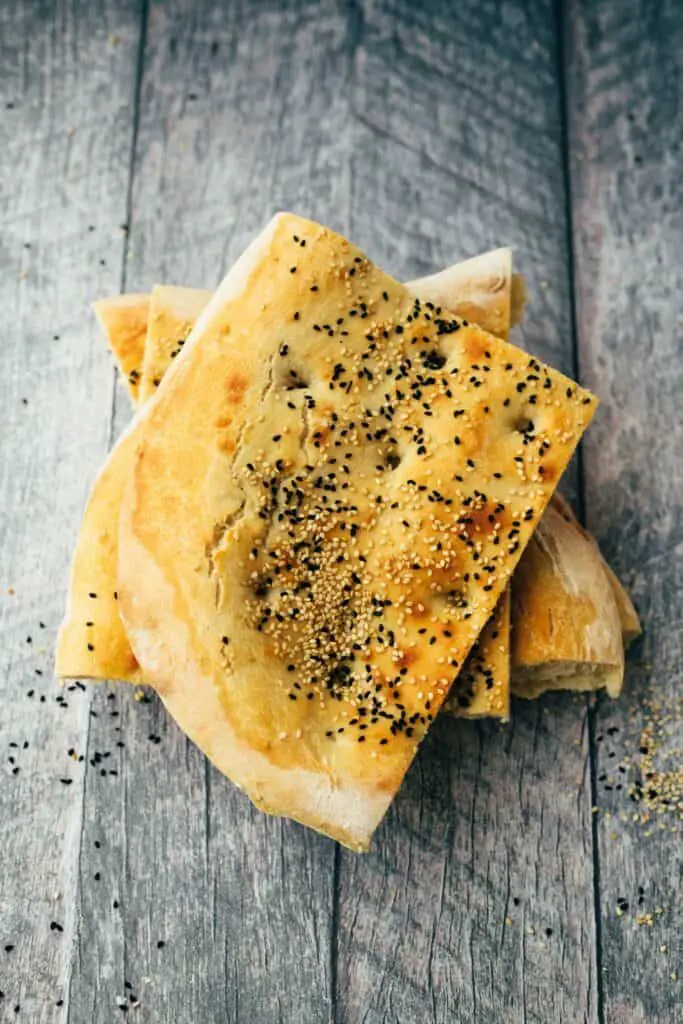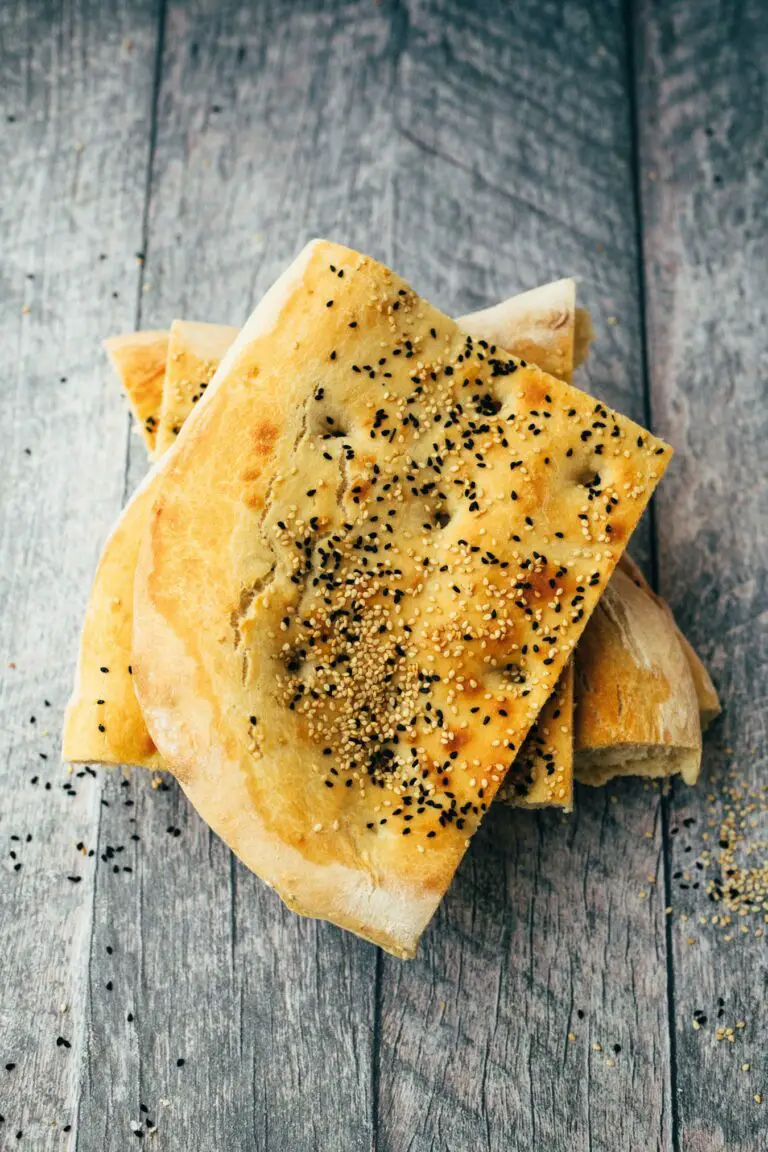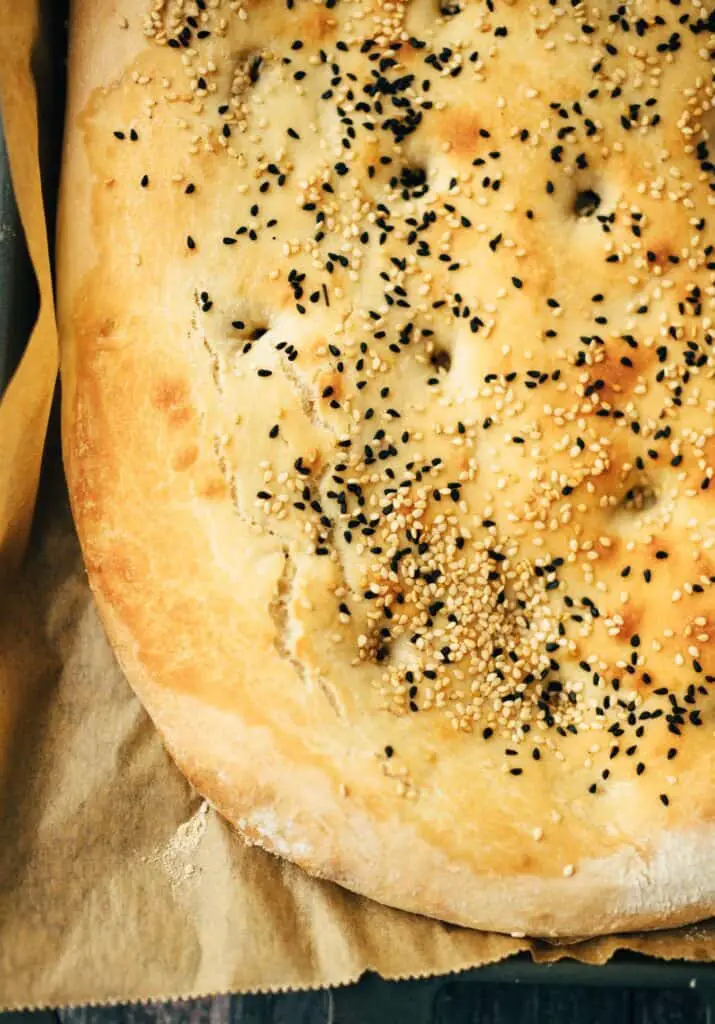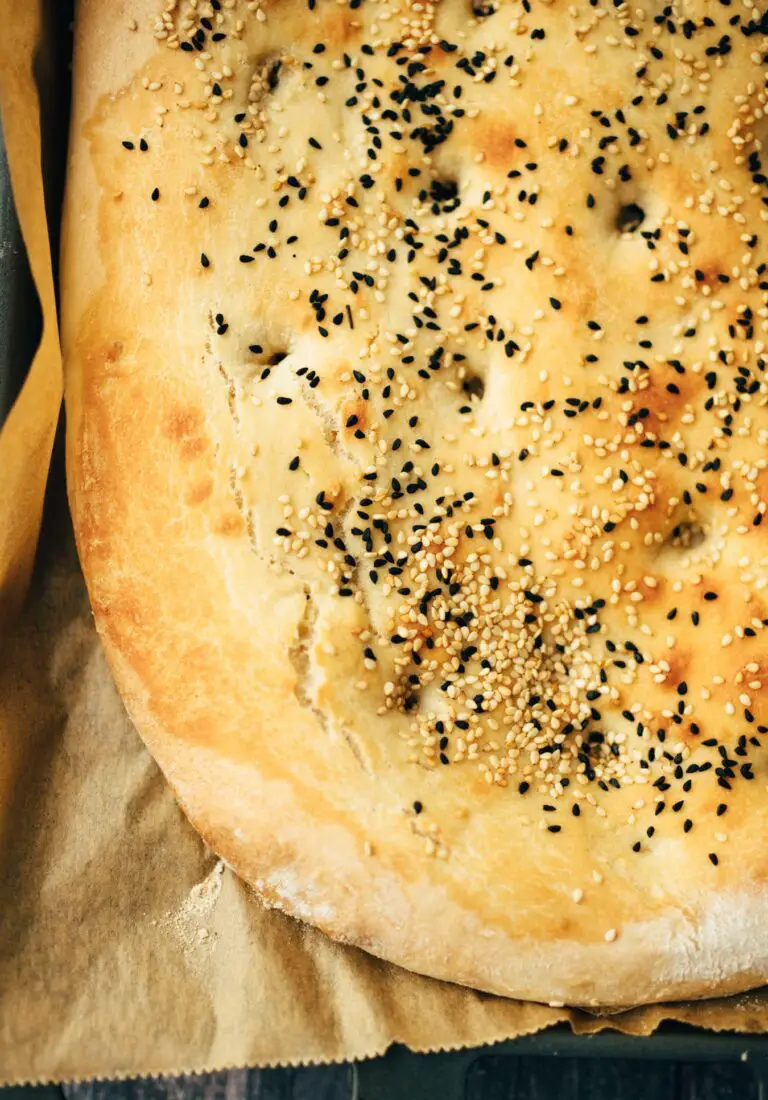 Let's start with our delicious flatbread. I find just after the Cookies and Gingerbread time you always get so right desire for something savory. This bread is simply perfect for various savory dishes and snacks. I think of it for example immediately once a dip or Hummus . If that is not enough, you can also fill the kebab. Here fits for example grilled vegetables or Falafel quite well. Dreamlike it becomes then also if we make a Döner from it. But more about that in the next post.
The preparation is really quite simple and requires only a handful of ingredients and a little time. Flour, dry yeast, Vegetable milk , maple syrup, water, sesame seeds and black cumin. Processing is just as easy and can not go wrong, if you follow these rules:
It is best to use dry yeast, which is easier to process and goes faster.
To "let rise" the dough, the bowl should be in a warm place (not hot!) and in no case get drafts. Cold and drafts are the natural enemies of yeast fungi.
Knead, knead, knead, whether with a machine or with your hands. The yeast literally needs movement to really get going.
Now you just need a little patience, because the yeast needs time to expand properly. One hour is ideal.
Vegan Turkish flatbread – a dream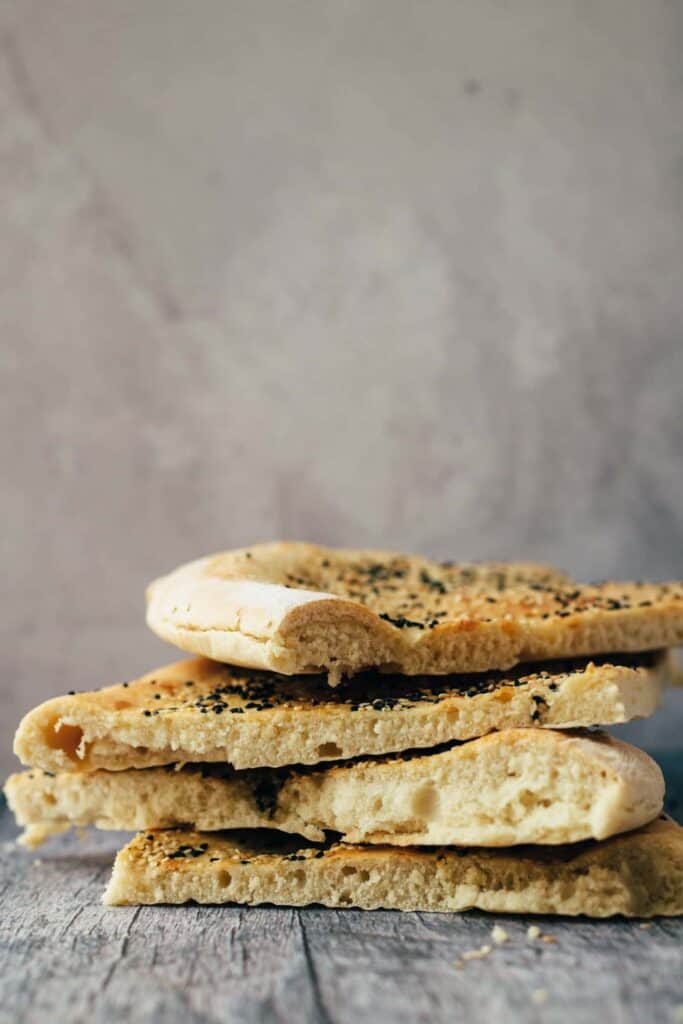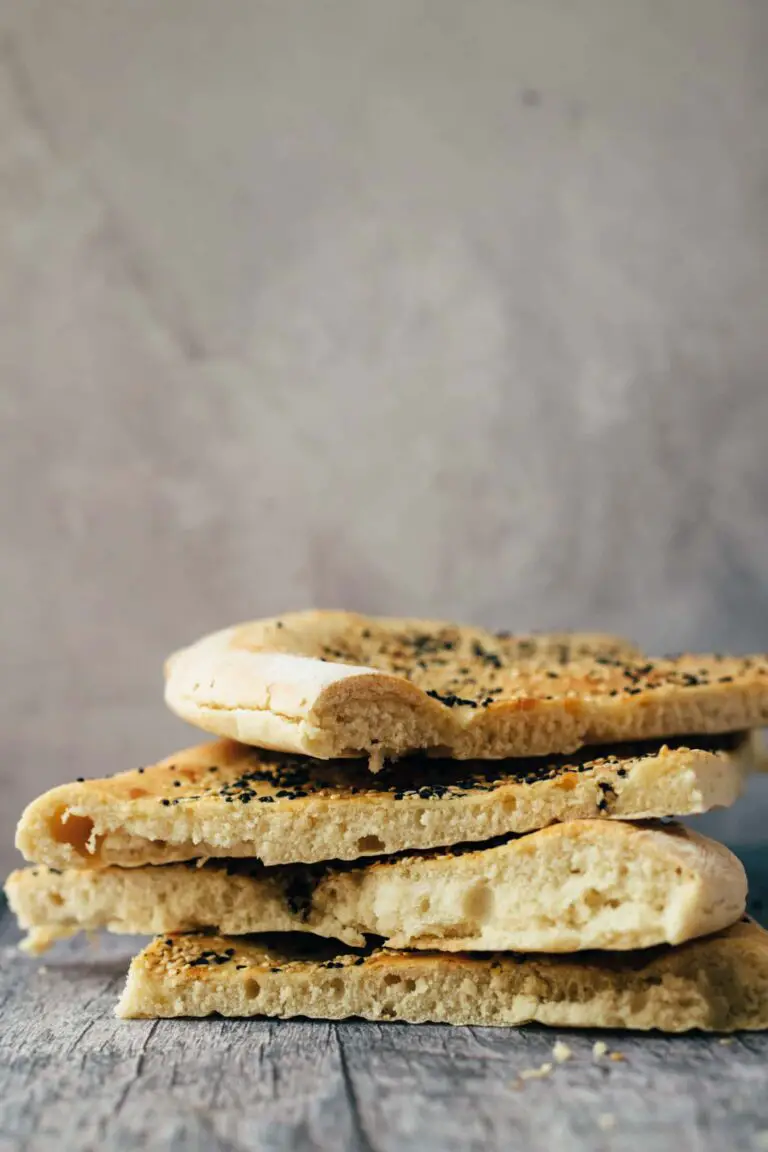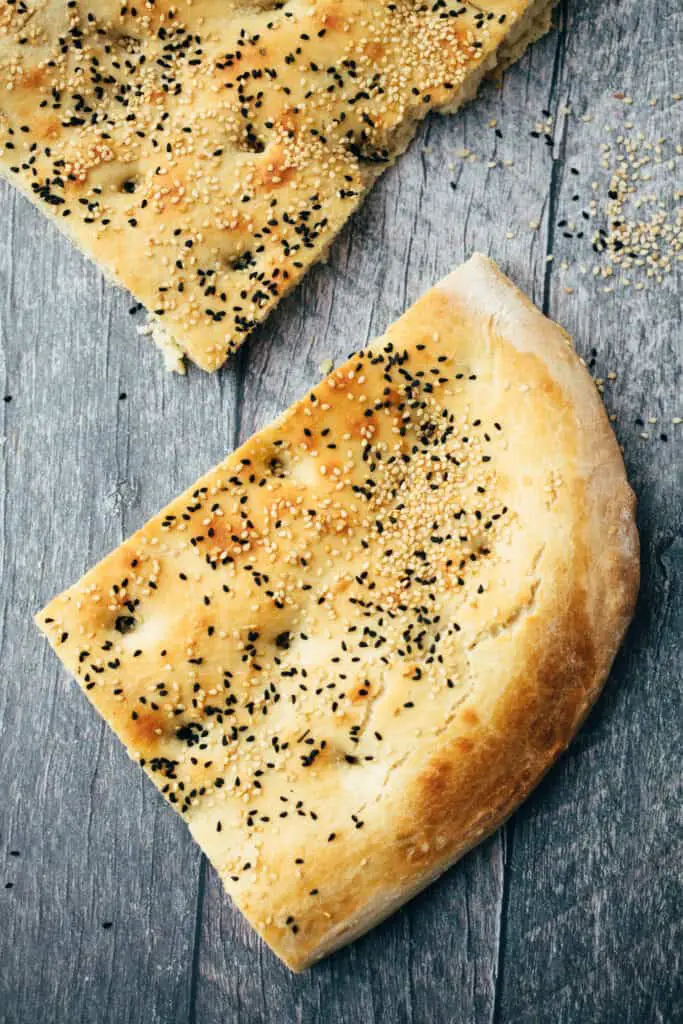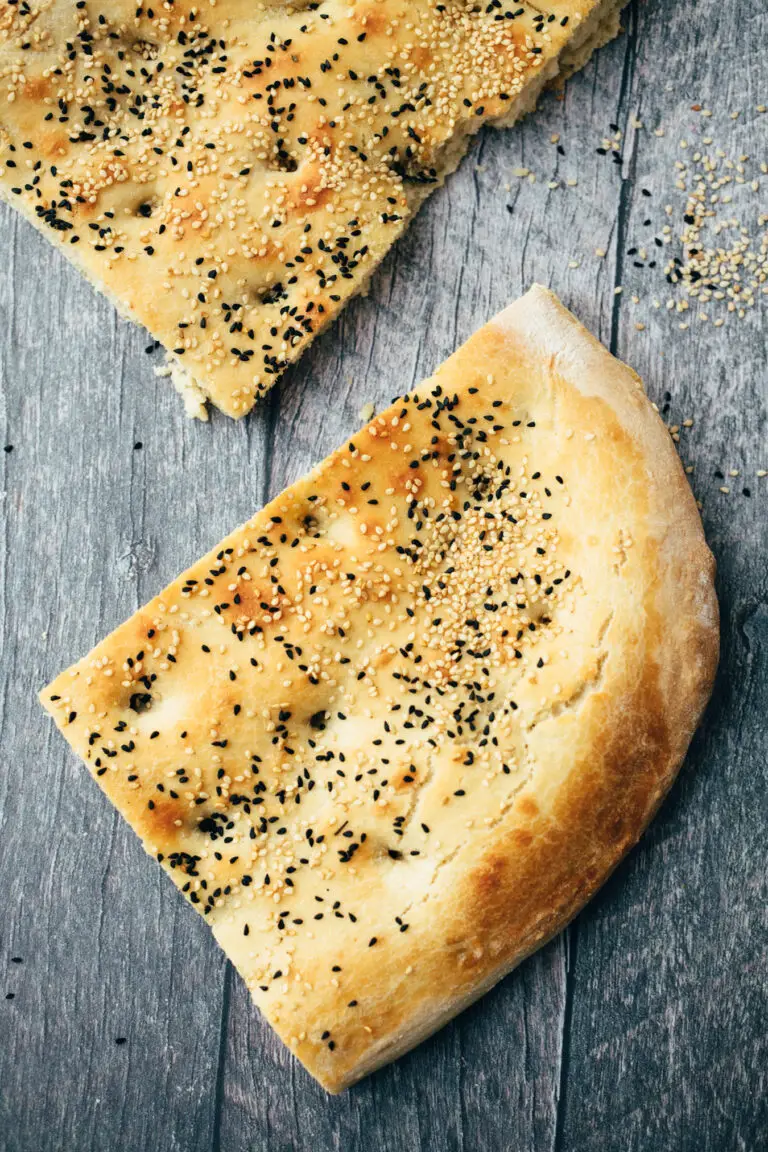 I'm sure my Turkish readers might have a tip or two on how best to combine the flatbread? Maybe you have some suggestions for great oriental recipes? Then I look forward to suggestions, tips and recipe suggestions, which I will try very much to imitate. I look forward to your comments.
As already mentioned, fits the pita bread perfect with soups, stews, dips, kebab or simply as a Enclosure.
The vegan flatbread is:
Soft
Perfect Supplement
Light
simple to be produced
I wish you a lot of fun with the Nachbacken and look forward to a review at the bottom of this page. If you post a picture, use the hashtag #veganevibes.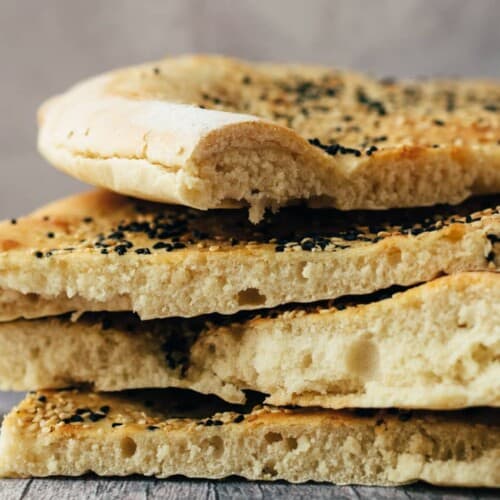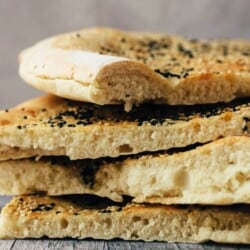 HOW TO MAKE veganes Fladenbrot
Einfaches veganes Fladenbrot aus gesundem Dinkelmehl. Fluffig, weich und schnell gemacht. Perfekt zum als Beilage zu Suppen, Curries, Eintöpfen, Dips oder einfach pur mit veganer Butter, Kräutern, Meersalz und Knoblauch.
AUTOR: VEGANEVIBES
FÜR DAS FLADENBROT:
400

ml

lauwarmes Wasser

1

Packung

Trockenhefe

1 ½

TL

Ahornsirup oder Rohrohrzucker

650

g

Mehl

ich verwende feines Dinkelmehl Typ630, es funktioniert aber auch jedes andere Weizen- oder Dinkelmehl

2

TL

Meersalz

Sesam nach Belieben

Schwarzkümmel nach Belieben
Anleitung 
FÜR DAS FLADENBROT warmes Wasser und Trockenhefe in eine große Schüssel geben und verrühren. Zucker oder Ahornsirup dazugeben, damit die Hefe aktiviert wird.

400 ml lauwarmes Wasser,

1 Packung Trockenhefe,

1 ½ TL Ahornsirup oder Rohrohrzucker

Dinkelmehl, Hafermilch und Meersalz dazugeben und zu einem gleichmäßigen, glatten Teig verarbeiten. Dieser sollte so kompakt sein, dass er sich beim Rühren von dem Teigschüssel löst. Die Verarbeitung kann per Hand, mit einer Küchenmaschine (Knetaufsatz) oder mit dem Teigprogramm eines Hochleistungsmixers erfolgen.

650 g Mehl,

60 ml Hafermilch oder eine andere Pflanzenmilch,

2 TL Meersalz

Je nachdem wie die Konsistenz des Teiges ist etwas mehr Mehl (falls zu feucht) oder mehr Wasser (falls zu trocken) hinzugeben.

Abdecken und an einen warmen Ort ohne Zugluft stellen. Bitte nicht direkter Hitze ausstellen, denn Hefepilz mögen weder Hitze noch kälte. Raumtemperatur (im Winter in der Nähe eines Ofens) ist ideal.

60 Minuten

gehen lassen.

Backofen auf 220 Grad vorheizen und ein Backblech mit Backpapier auslegen.

Der Teig sollte nun etwa doppelt so viel Volumen haben, als vor der Gehzeit. Auf eine bemehlte Oberfläche geben und noch einmal 2-3 Minuten kneten. Zu einem großen Fladen ausrollen und auf das Backblech legen. Gegebenfalls noch weiter rollen, damit das Blech schön mit dem Fladen ausgefüllt ist.

Mit dem Daumen mit je ein paar Zentimetern Abstand in den Teig drücken, damit die typischen Mulden entstehen.

Schwarzkümmel nach Belieben,

Sesam nach Belieben

OPTIONAL: Teig mit Olivenöl einstreichen.

Nach Belieben mit Schwarzkümmel und Sesam bestreuen.


In den Ofen schieben und

15-20 Minuten

backen.

DAS FLADENBROT ist fertig, wenn es schön goldbraun ist.

Aus dem Ofen nehmen, etwas abkühlen lassen und genießen. Nach Belieben füllen oder als Beilage servieren. Hält 1-2 Tage abgedeckt oder bis zu 4 Wochen im Gefrierschrank.
Nährwertangaben
Serving:
1
Portion
Calories:
254
kcal
Carbohydrates:
53
g
Protein:
7
g
Sodium:
104
mg
Potassium:
73
mg
Fiber:
1
g
Vitamin A:
15
IU
Calcium:
23
mg
Iron:
3.2
mg