After Easter is already over again and I have treated myself to one or the other chocolate egg, it's going right on full throttle. Like full throttle? Well, with Chocolate natural. This time again in the form of Cookies (or do you know someone who can live without vegan cookies?). At least I do not. In this version you look for oil, gluten and nuts in any case in vain. Is that good, or bad? It all depends on your personal preferences. In any case, I think that a little less oil certainly does not hurt. But you still get maximum flavor. Chocolaty, with a fine tart note thanks to the Tahini . So, let's get started.
CHOCO-TAHINI ON THE WAY!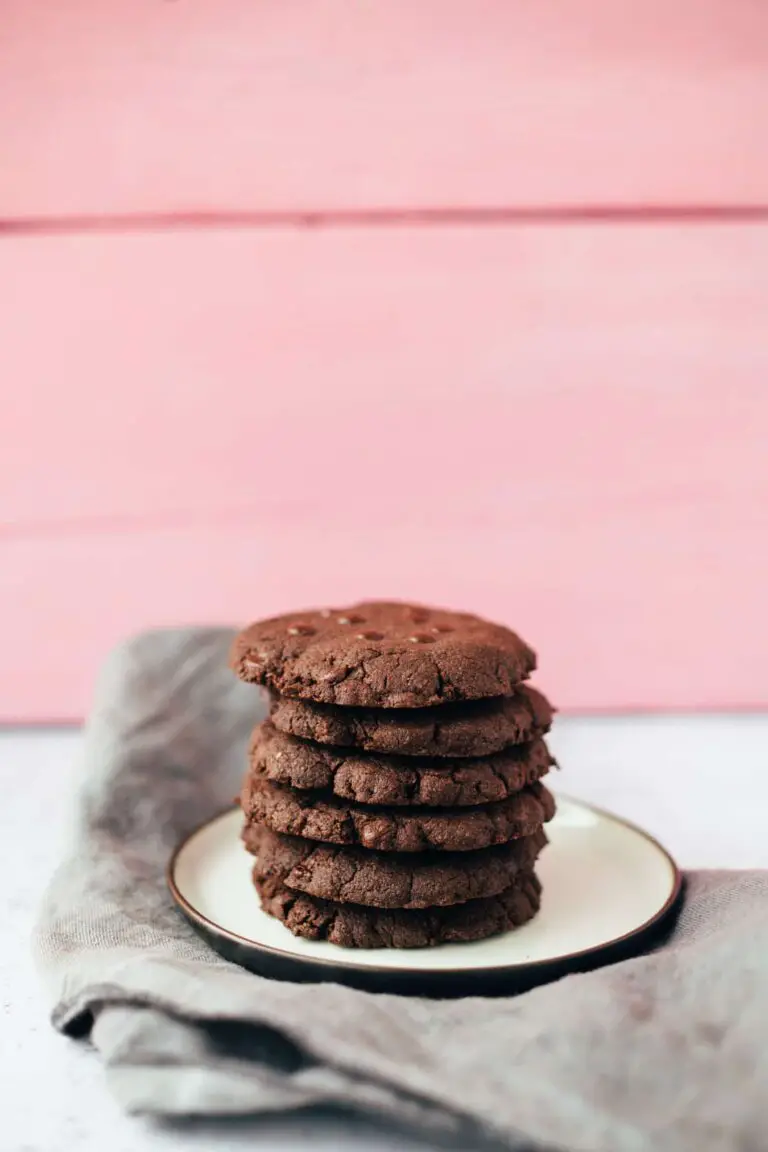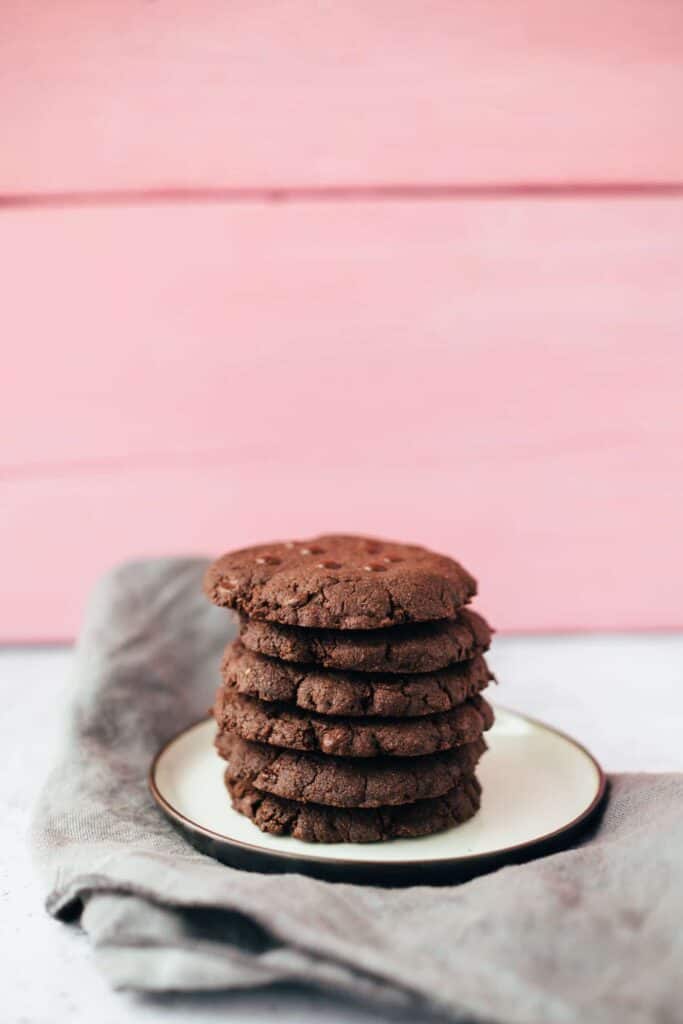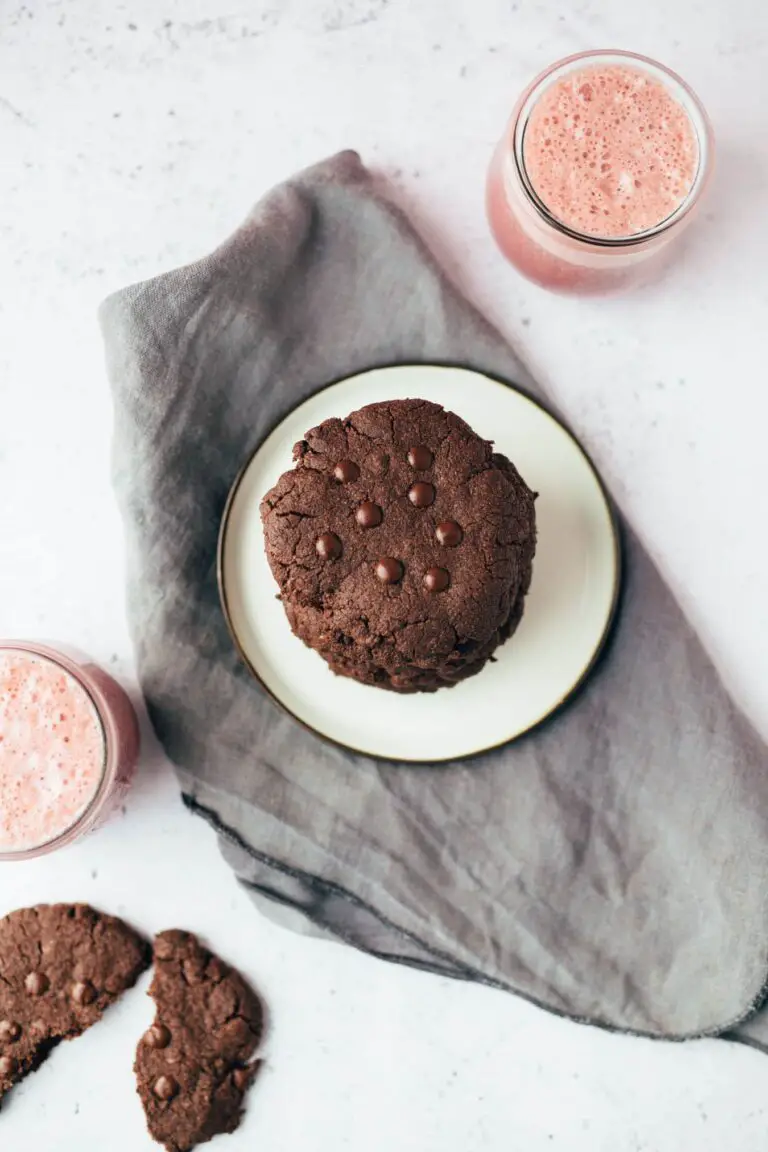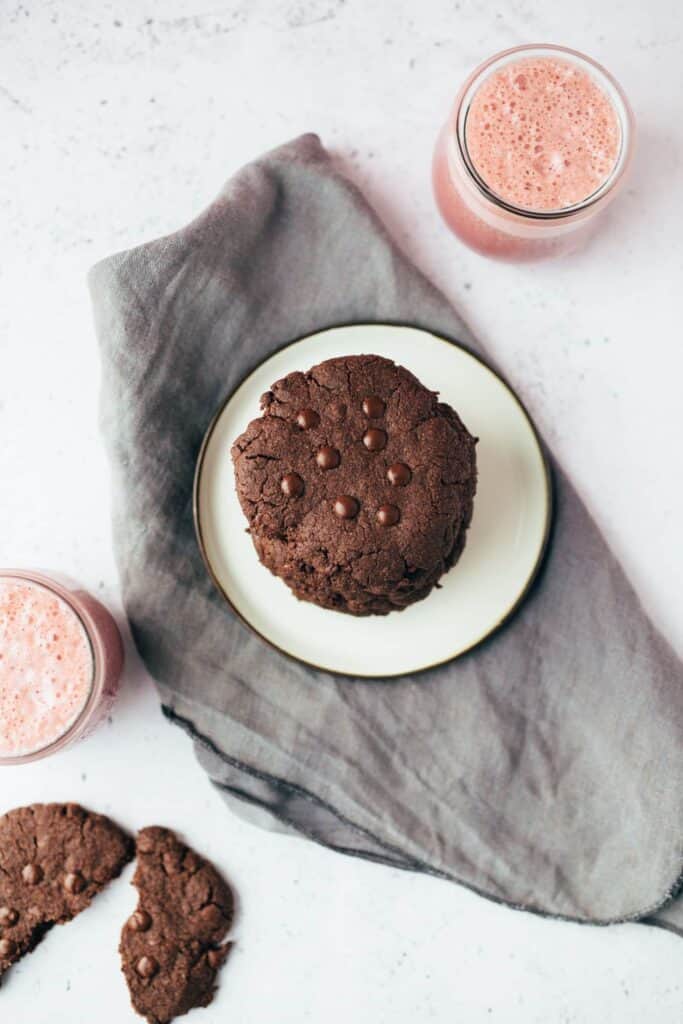 There are such days when either only yoga helps or a good Cookie . I'm thinking of Mondays, for example, especially after a long weekend. Somehow, with a lot of good will, you make it through the day and are just happy to be on the couch in the evening. This is not meant to sound boring, but that's how it often is. If you need a caffeine boost in the form of an espresso or a cafe latte with soy milk in between meals, this delicious Cookie simply ideal for this. Granted you can find a few opportunities like this, before breakfast, after breakfast, workout, meeting, I could go on for hours.
IT'S VEGAN COOKIE TIME, BABY!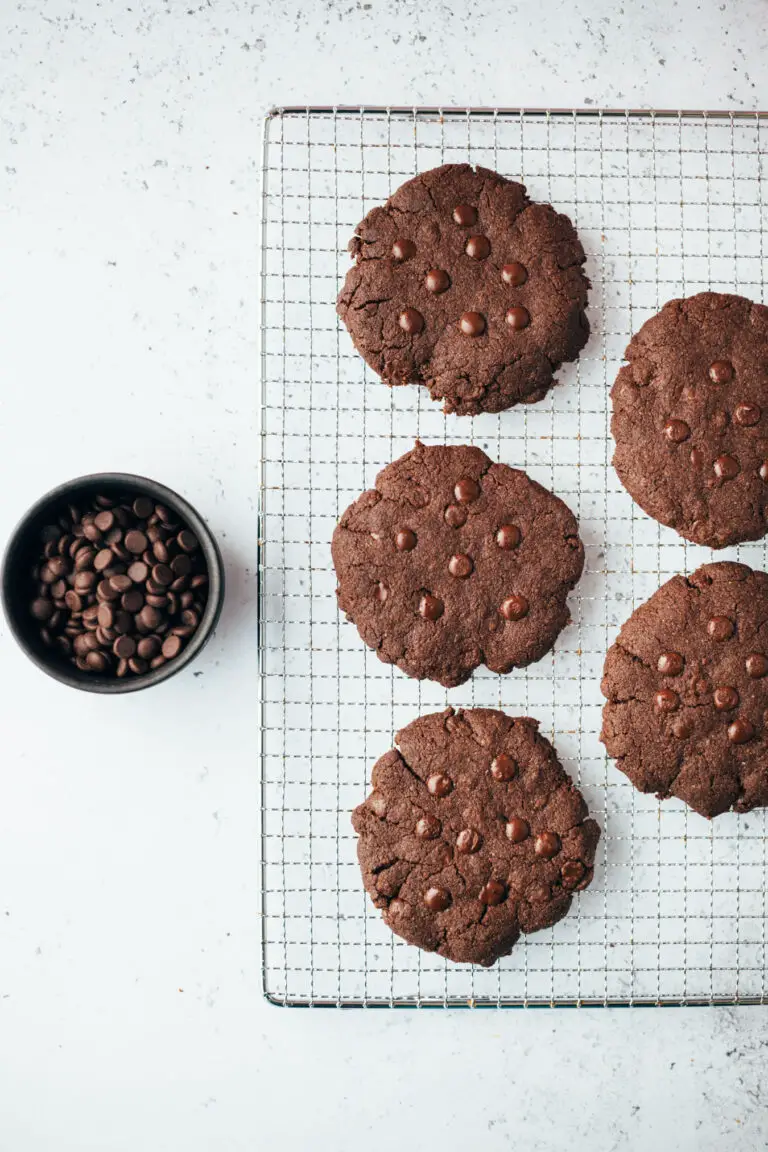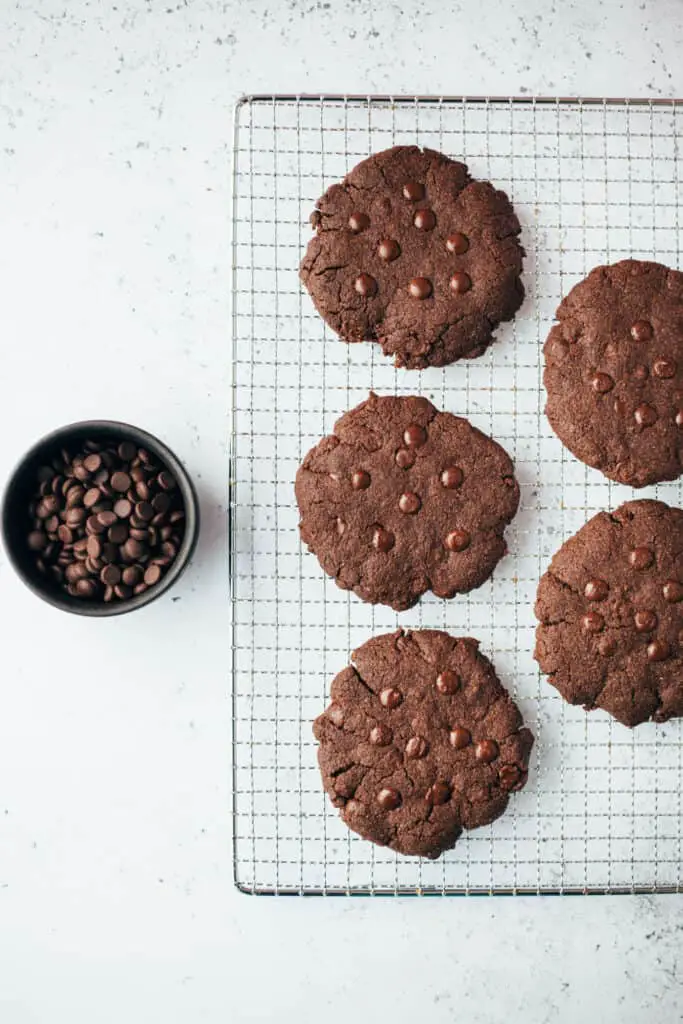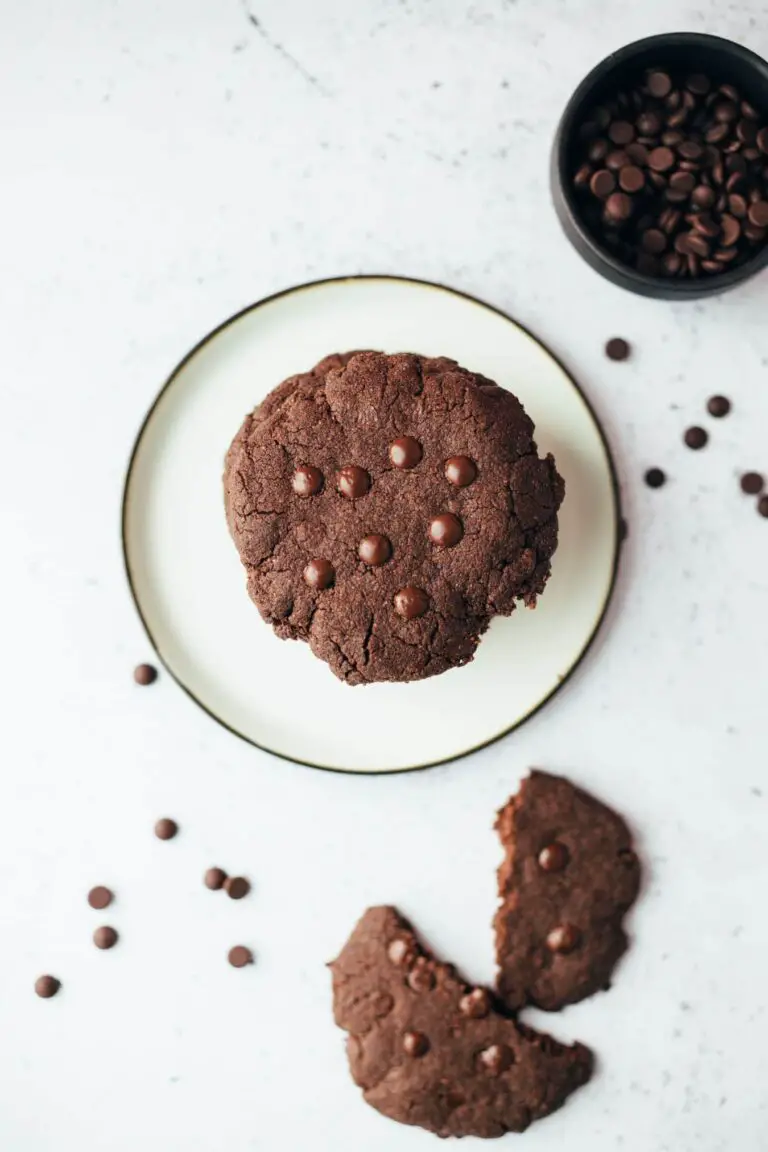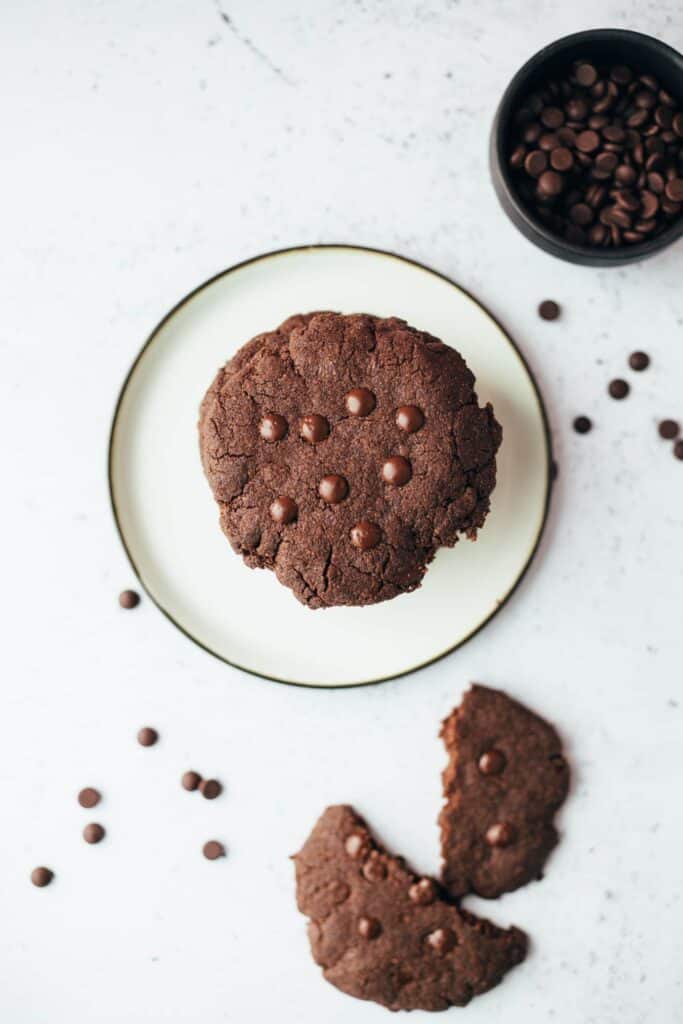 The base for our cookies are coconut flour, tapioca starch, Tahini , coconut sugar, Almond milk , cocoa powder, baking powder, bourbon vanilla, a pinch of salt, and chocolate drops. That's about it. Now just work into a loose dough, shape into cookies, and put in the oven. These Cookies now do not even have a rest period. After 10 minutes of baking they are ready for snacking.
Matching cold glass Almond milk , a Golden milk or a hot chocolate for those who can not get enough chocolate.
I'd say go for it with these yummy, vegan cookies . I hope you enjoy baking and of course about a review at the bottom of this page. If you post a picture, use the hashtag #veganevibes.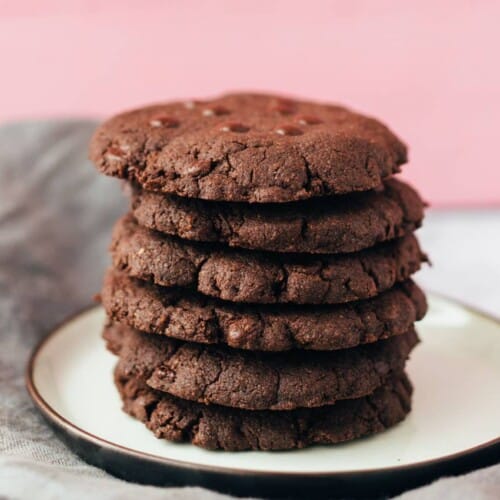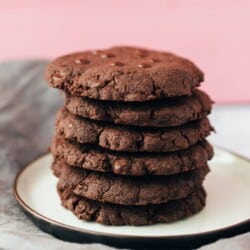 Tahini chocolate cookies (20 minutes)
Simple, crumbly and vegan tahini cookies, with extra cocoa and chocolate drops. Quick and easy to make and ideal for in-between with coffee or many other occasions. Tastes great plain, or dipped in nut puree.
AUTOR: VEGANEVIBES
TOPPING
A little more chocolate drops for decorating
Anleitung 
Preheat the oven to 180 degrees and line a baking tray with baking paper.

In a bowl, combine coconut flour, tapioca starch, tahini, coconut sugar, almond milk, cocoa powder, baking powder, bourbon vanilla and salt and knead gently with your hands until an even dough is formed.

10,5 g Coconut flour,

7 g Tapioca starch,

120 g Tahini,

60 g Coconut sugar,

30 ml Almond milk,

22 g Cocoa powder,

½ tbspn Baking powder,

¼ tbspn Bourbon vanilla ground,

A pinch of salt

Note: The dough is slightly crumbly and only holds together loosely, this is perfectly ok.

Divide into dough into 8 equal portions and shape into balls. Place on the baking sheet and flatten. If you want the cookies to be quite perfect, shape them again with your hands around the edges until they are perfectly round.

Press a few chocolate drops on top of the cookies as desired and place in the preheated oven.

50 g dark vegan chocolate drops,

A little more chocolate drops for decorating

Bake for

10 minutes

, remove from heat and let cool. enjoy!

Store in an airtight container at room temperature.
Nährwertangaben
Serving:
1
Cookie
Calories:
165
kcal
Carbohydrates:
17
g
Protein:
3
g
Fat:
10
g
Saturated Fat:
2
g
Sodium:
51
mg
Potassium:
75
mg
Fiber:
1
g
Sugar:
9
g
Vitamin A:
10
IU
Vitamin C:
0.7
mg
Calcium:
39
mg
Iron:
1.2
mg