Happy New Year my dears!!! I am so looking forward to 2019 and especially to you, my dear readers, so to speak the soul of this blog. Looking out the window right now, I'm honestly not in a very good mood. It's gray in gray and all the snow has melted away again. Therefore, we start this new year with a cake, with lots of dark chocolate chips. Chocolate makes a good mood and therefore I make a little more of the same pure, are you with me? I promise you, you will not regret it.
Vegan chocolate loaf sponge cake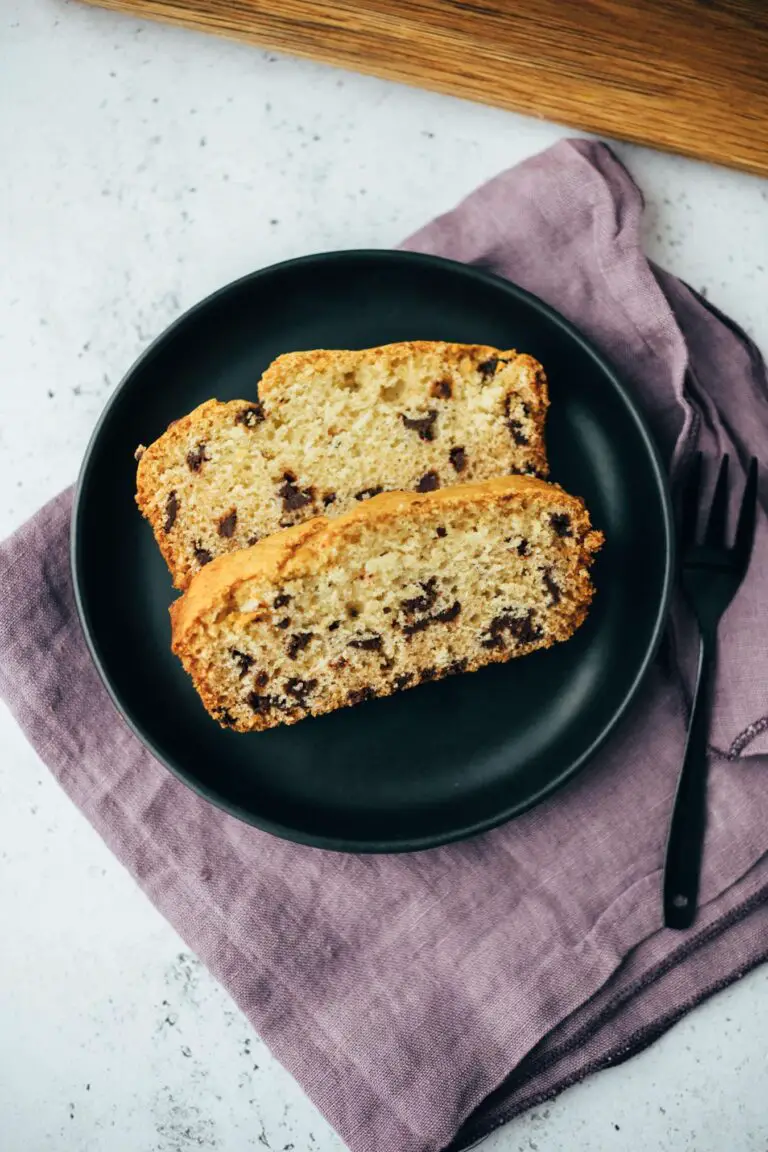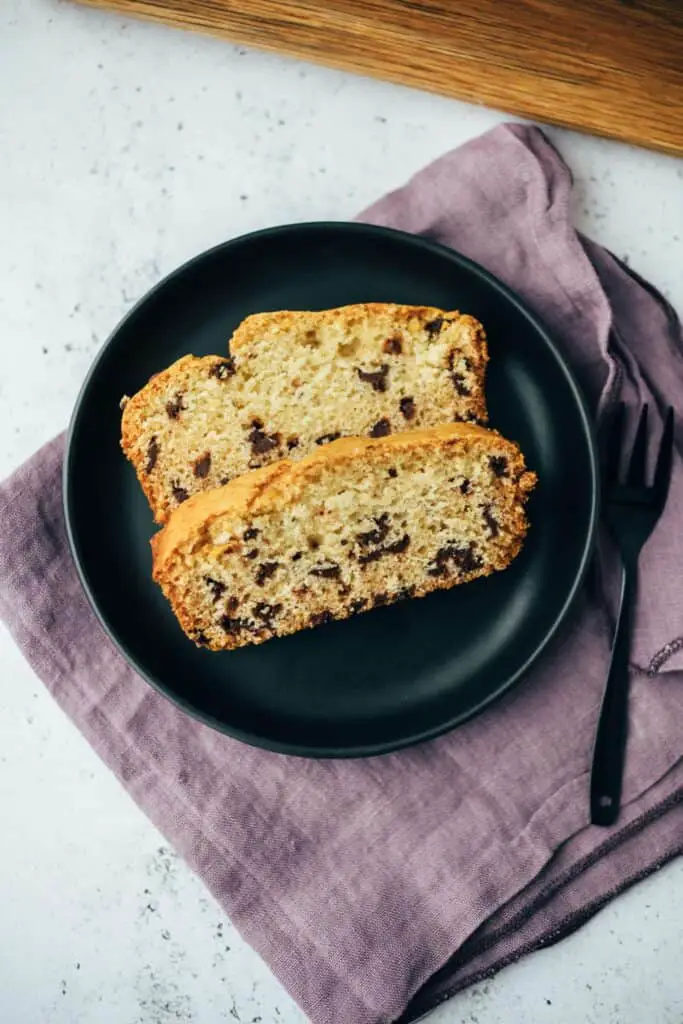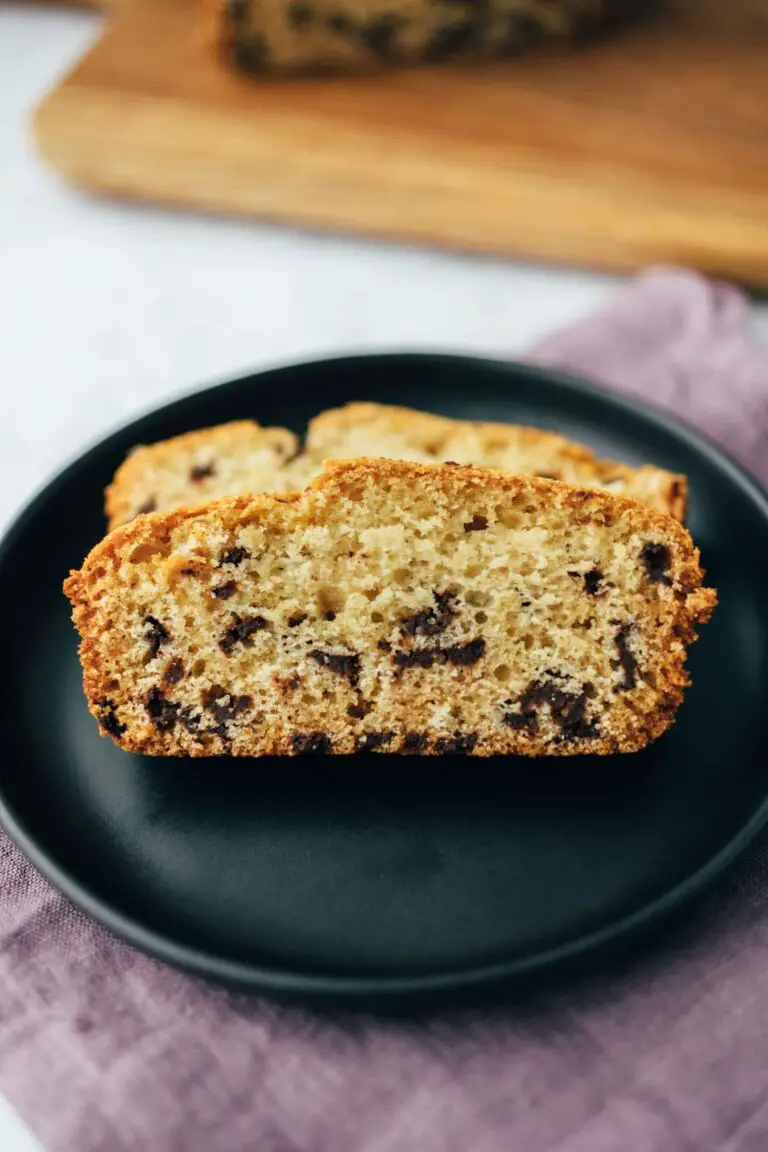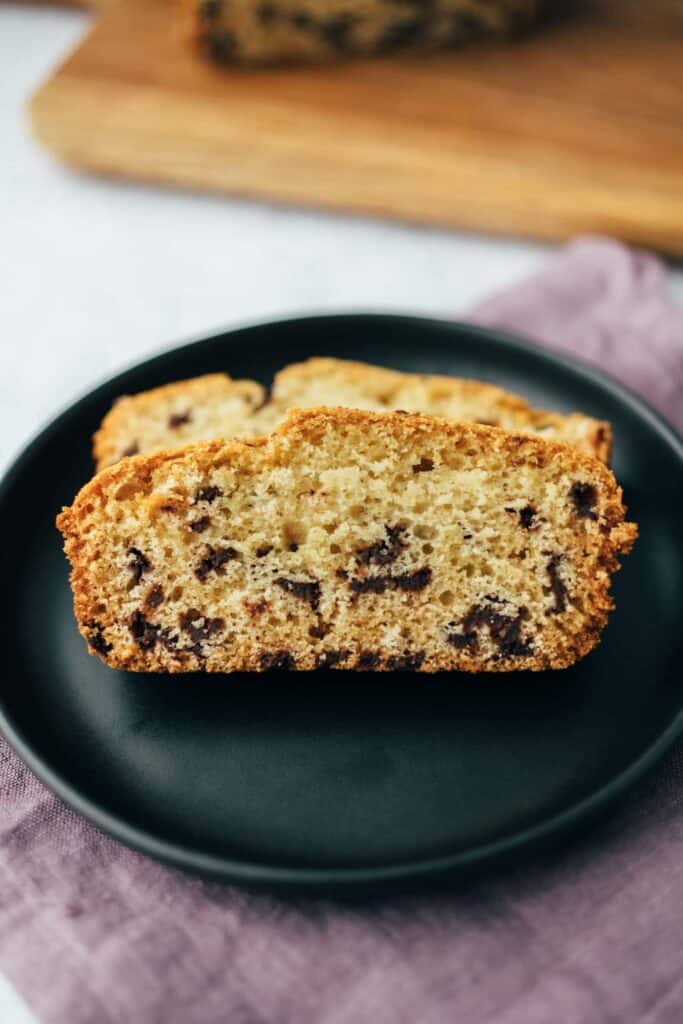 Dark chocolate puts you in a good mood
Many of you have now perhaps already the first Detox recipes expected. On almost all channels you are currently bombarded with weight loss programs, Detox Challenges and the latest diet shakes. Of course, over the next few weeks there will be some great, calorie-conscious Recipes recipes with lots of Vegetables vegetables. But today we start first with this wonderfully fluffy, sweet and especially chocolaty Cake . I just think that fasting and detoxing will have to wait a bit longer. Of course, you can start with sports at any time.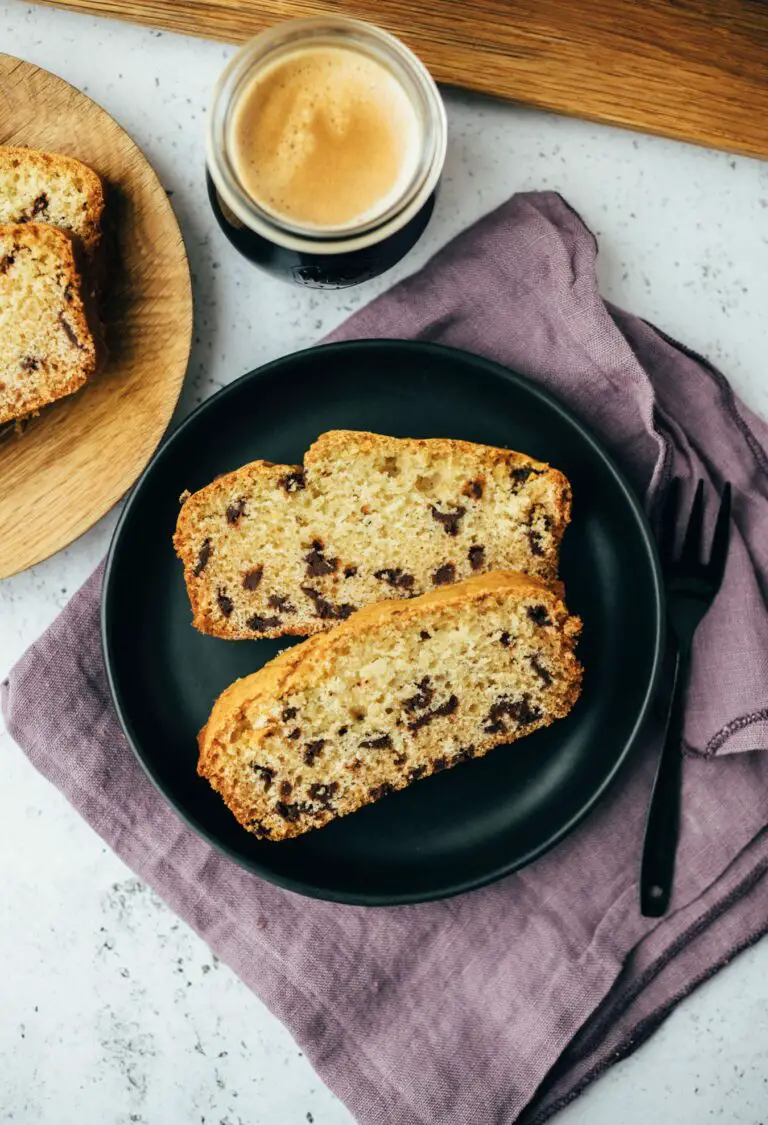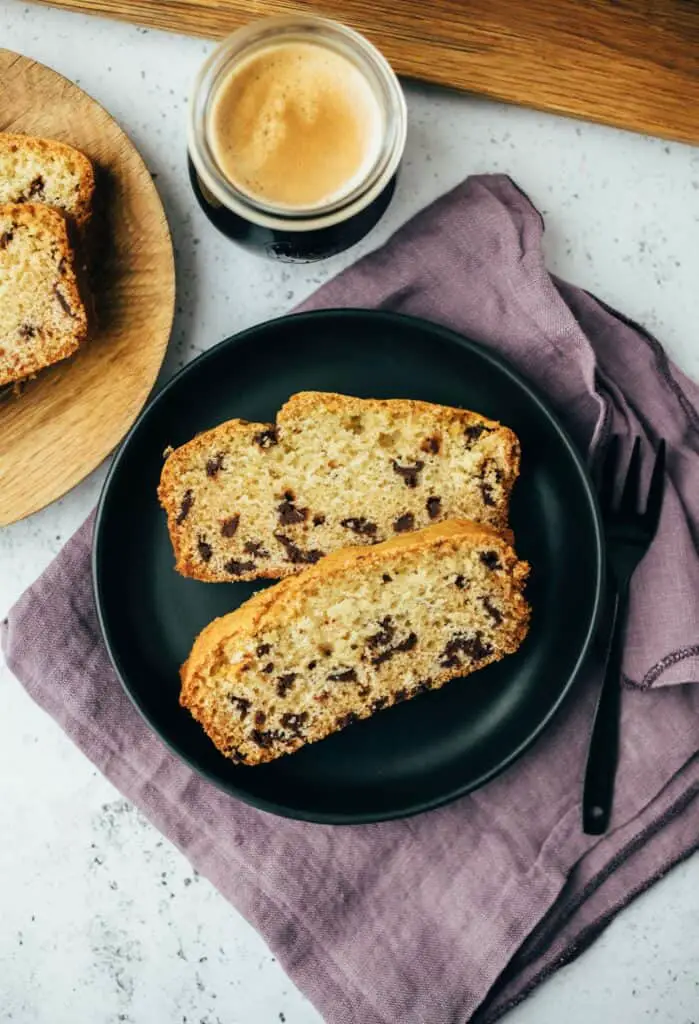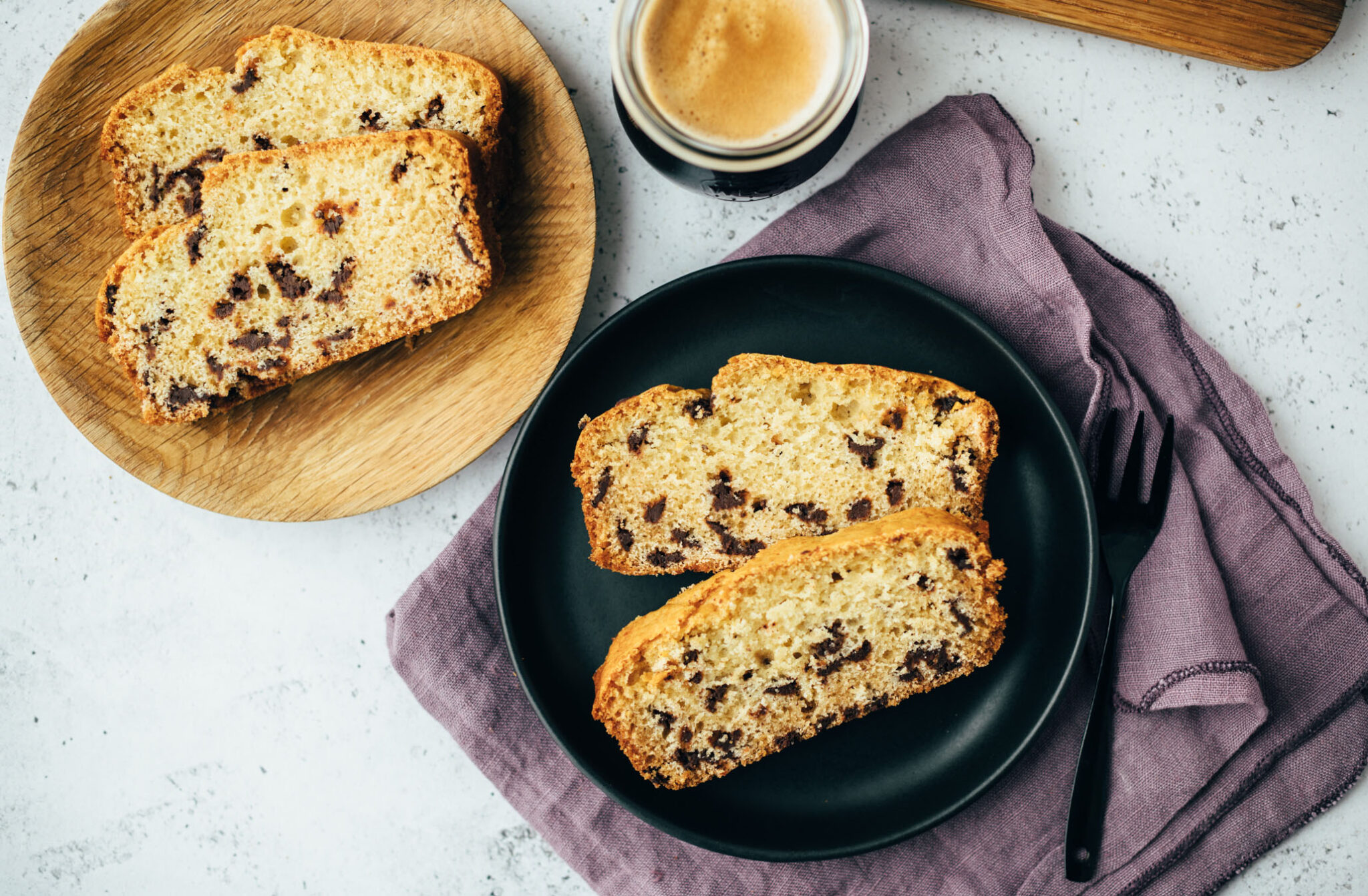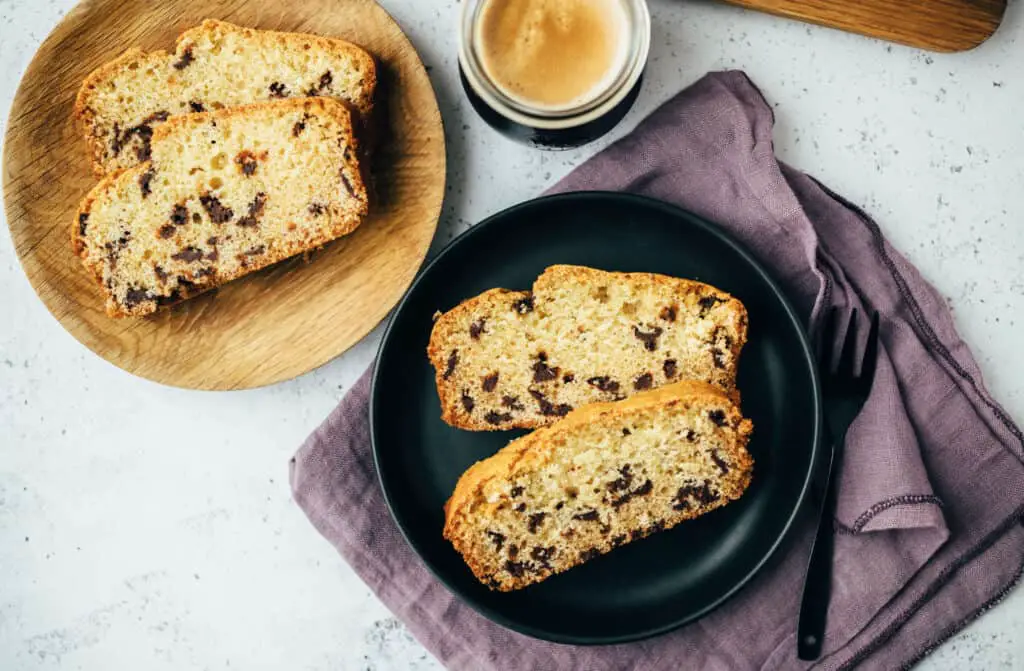 Let's go to the Recipe . It's really easy and pretty darn fast. I always do it when the guests are practically already in the door. Ingredients ready, baking dish prepared and oven preheated. Then you're ready to go. I use a loaf pan, but a springform pan would also work (20cm diameter). Almond milk, baking soda, apple cider vinegar, applesauce, raw cane sugar, frying and baking oil, vanilla, flour (feel free to use my gluten free flour mix ), baking powder, vanilla, a pinch of sea salt and chocolate chips. That's it!
Should you be a fan of Cream then I recommend my Coconut cream which goes very well with it. Otherwise, of course, all kinds of hot drinks taste wonderful with it. My Anti-cold tonic , hot chocolate (for an extra chocolate shock), or a golden milk .
I'd say go for it with this delicious, chocolatey, and most importantly, lightning-fast Sponge cake . I hope you enjoy baking and of course about a review at the bottom of this page. If you post a picture, use the hashtag #veganevibes.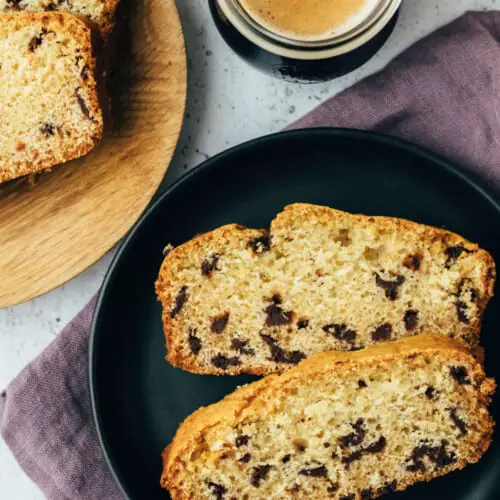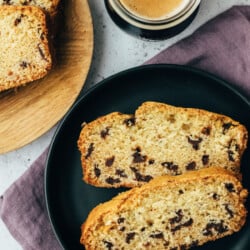 Simple sponge cake with chocolate chips
Simple, moist and vegan sponge cake, with extra delicious chocolate chips. Made with only one bowl, fluffy and uncomplicated, perfect for a quick cake craving in between or for a vegan coffee party.
AUTOR: VEGANEVIBES
Anleitung 
Preheat oven to 175 degrees and grease a loaf pan (23 cm) a little and dust with flour (optional).

FOR THE SPONGE CAKE Put almond milk, baking soda and apple cider vinegar in a mixing bowl and mix lightly. The liquid should now foam slightly.

250 ml Almond milk or another vegetable milk,

½ tbspn Baking soda,

15 ml Apple cider vinegar

Add applesauce, raw cane sugar, cooking and baking oil, spelt flour or gluten-free flour blend, baking powder, bourbon vanilla and sea salt and stir with a wooden spoon or food processor until everything is combined into a smooth batter.

15 g Applesauce,

67 g Raw cane sugar,

60 ml Frying and baking oil,

250 g fine spelt flour type630,

2 tbspn Baking powder,

½ tbspn Bourbon vanilla ground or 1 tsp vanilla extract,

A pinch of sea salt

If the dough is too firm, add a little more almond milk, if too runny, add a little more flour. The strength may vary from one type of flour to another.

CAUTION: Do not stir too long, otherwise the driving force of the natron will be destroyed.

100 g vegan dark chocolate chips

Stir in chocolate chips last. For a perfect distribution of the Chocolate Chips, keep some and sprinkle over at the very end (when the dough is already in the pan).

Pour the dough into the prepared loaf pan.

Put in the oven and bake for 50 minutes.

Make wooden stick test: Use a wooden stick to test whether the cake is ready. When the wooden stick comes out clean, then the cake is ready. Turn off oven and leave cake in it for another 30 minutes (if possible). Remove from oven and let cool completely (preferably an hour).

Cut into pieces, garnish with (optional) coconut cream and enjoy!

Store covered at room temperature for up to 3 days, keep frozen for a few weeks.
Nährwertangaben
Serving:
1
Piece
Calories:
234
kcal
Carbohydrates:
31
g
Protein:
4
g
Fat:
10
g
Saturated Fat:
3
g
Sodium:
58
mg
Potassium:
83
mg
Fiber:
3
g
Sugar:
10
g
Calcium:
69
mg
Iron:
1.3
mg