Simple coconut cake with only 6 ingredients is a recipe that surprised myself. I really wanted to make a moist coconut cake that was both easy and delicious. The result can really be seen and is also addictive, provided you love coconut! I'm definitely a big lover of coconut flakes because it reminds me of sun, beach and sea. I could use some of that right now, because the weather here is gray in gray, with a few exceptions. That's why I've developed a patent remedy against bad-weather blues, and it's this: eat coconut cake, close your eyes, and virtually lie on the beach. Try it!
Simple coconut cake (6 ingredients)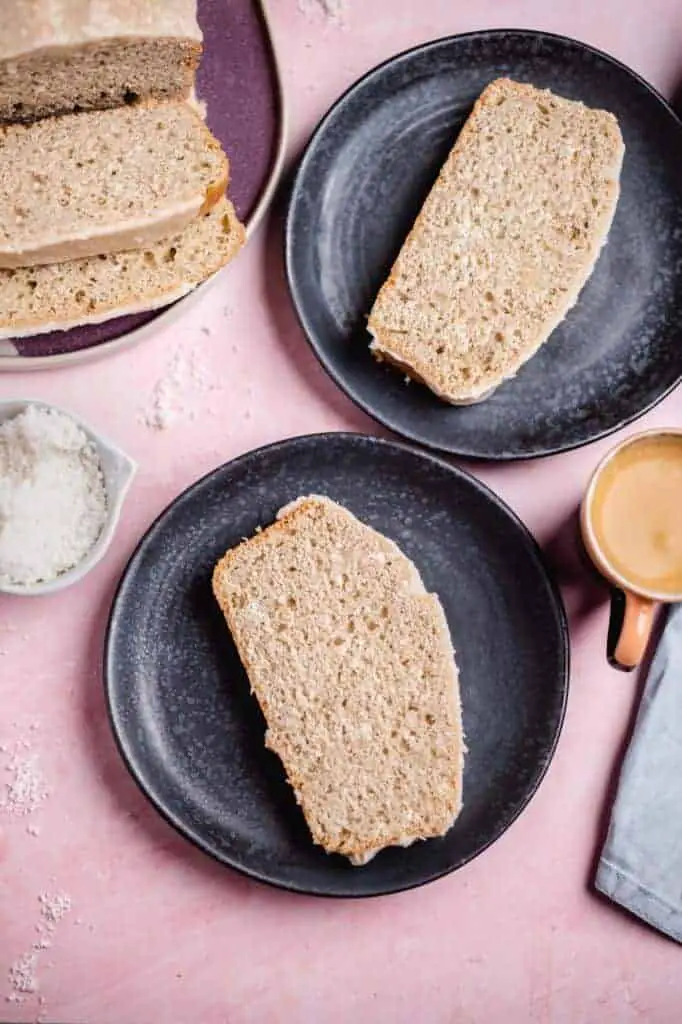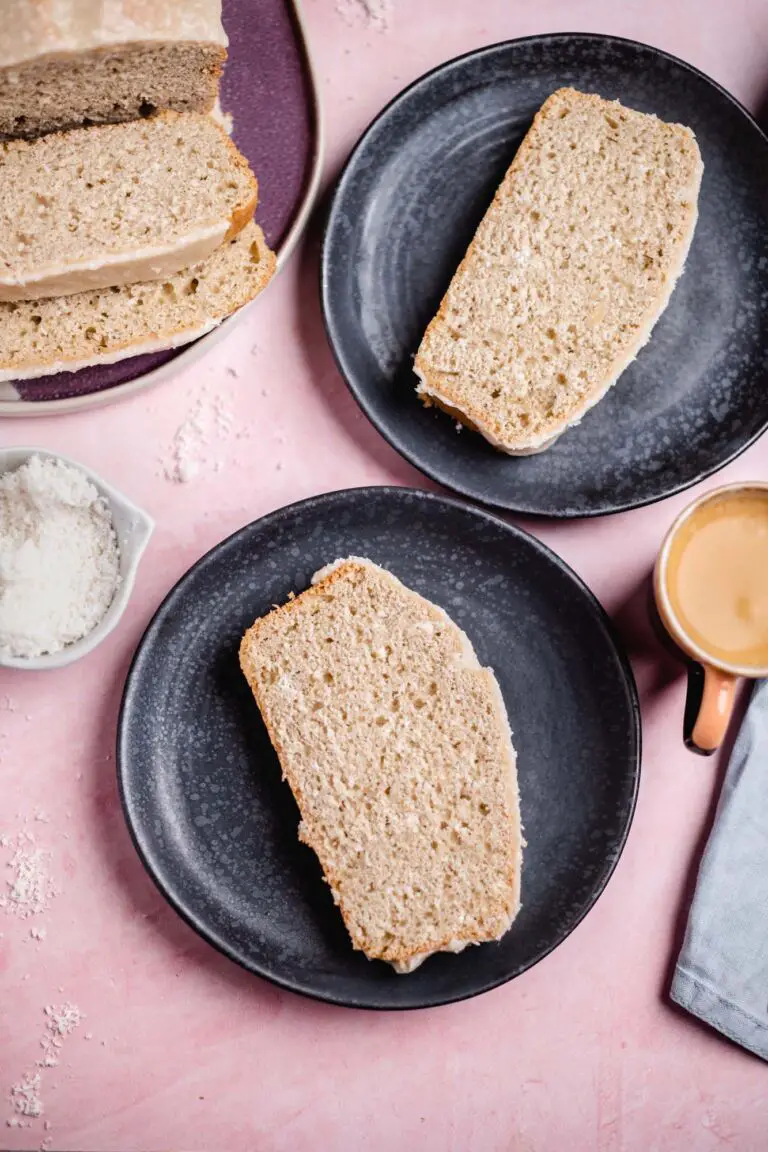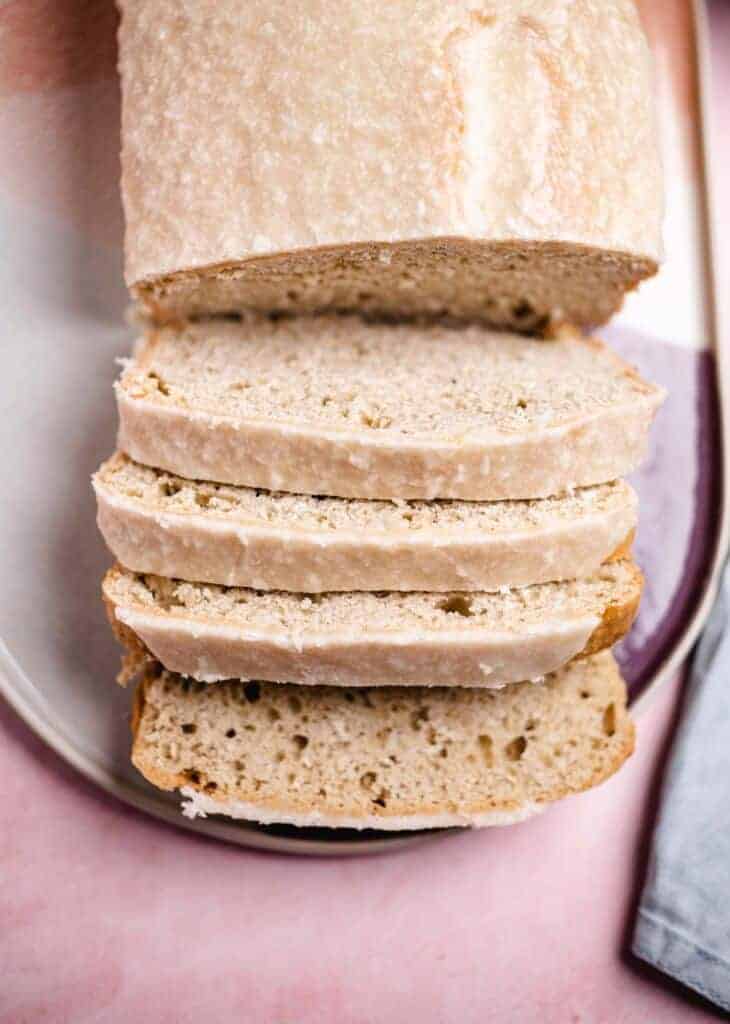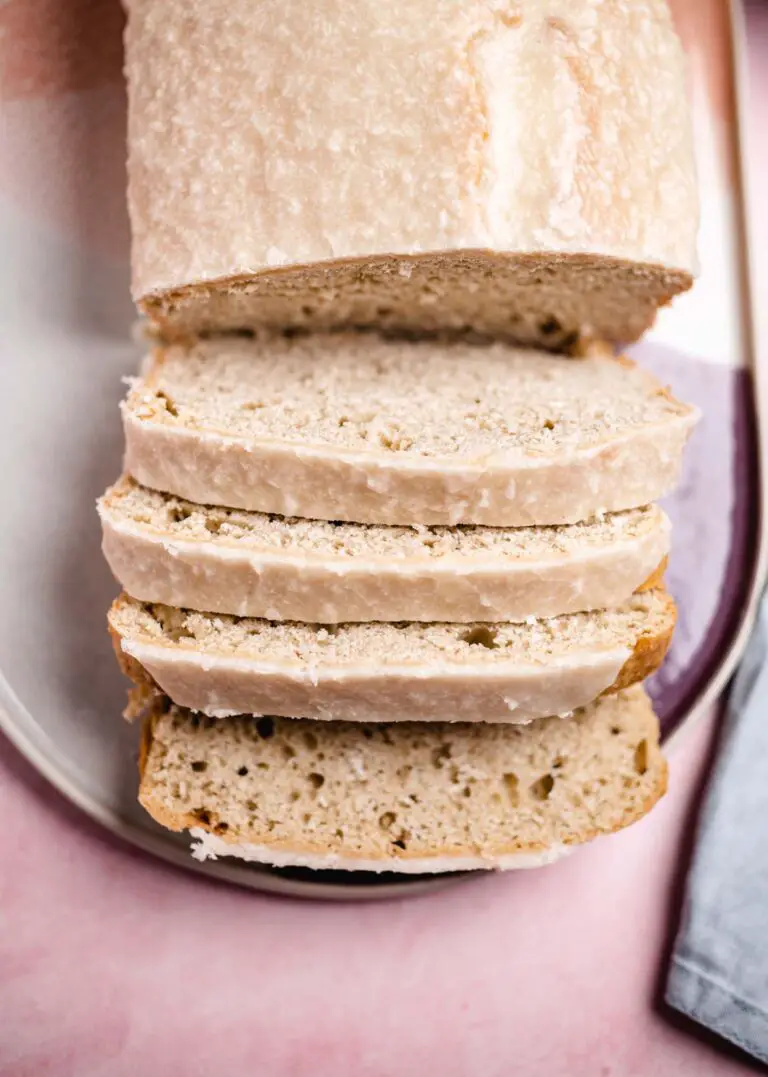 You know who else is a big fan of coconut flakes besides me? Our huskies. They love coconut more than anything and when I put a small bowl of coconut flakes down for them, there is no stopping them. Although I must confess that I very rarely give them any. Somehow this is not a suitable food for the dog either, is it? Feel free to write me in the comments if you have any experience here.
The cake batter could not be simpler. Coconut milk, raw cane sugar, shredded coconut, spelt flour and bourbon vanilla. This is all worked into a uniform dough and allowed to bake in the oven for 50 minutes. I add a frosting over the cake made of coconut flakes, powdered sugar and lemon juice. Then it becomes two ingredients more, but the frosting is really delicious.
TIP: If you want to bake naturally sweetened, you can also use coconut blossom sugar instead of raw cane sugar.
Bake simple coconut cake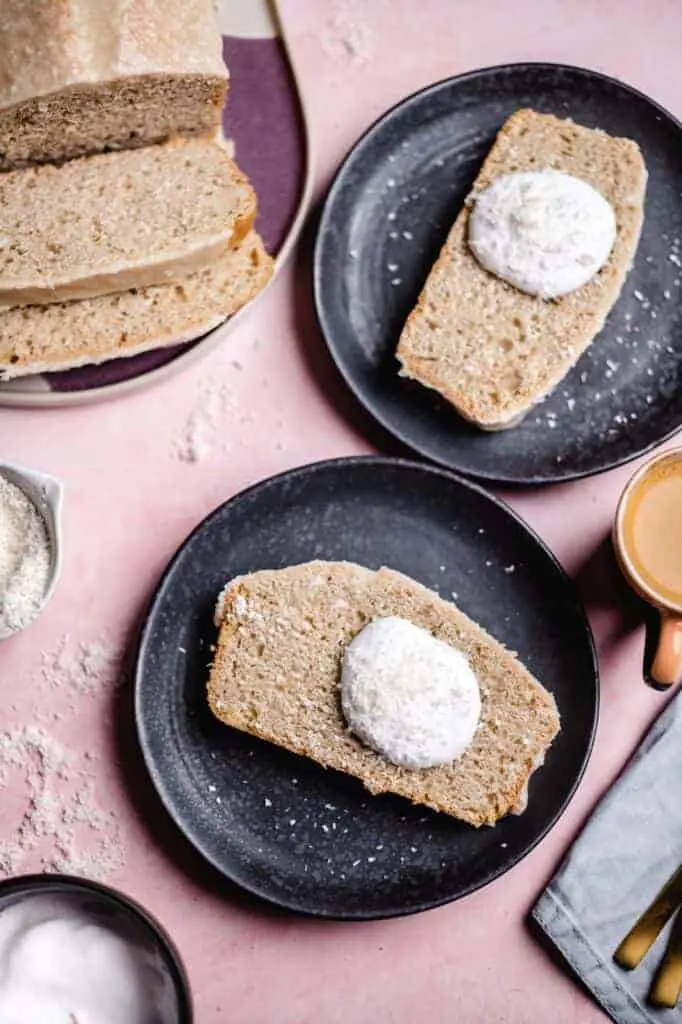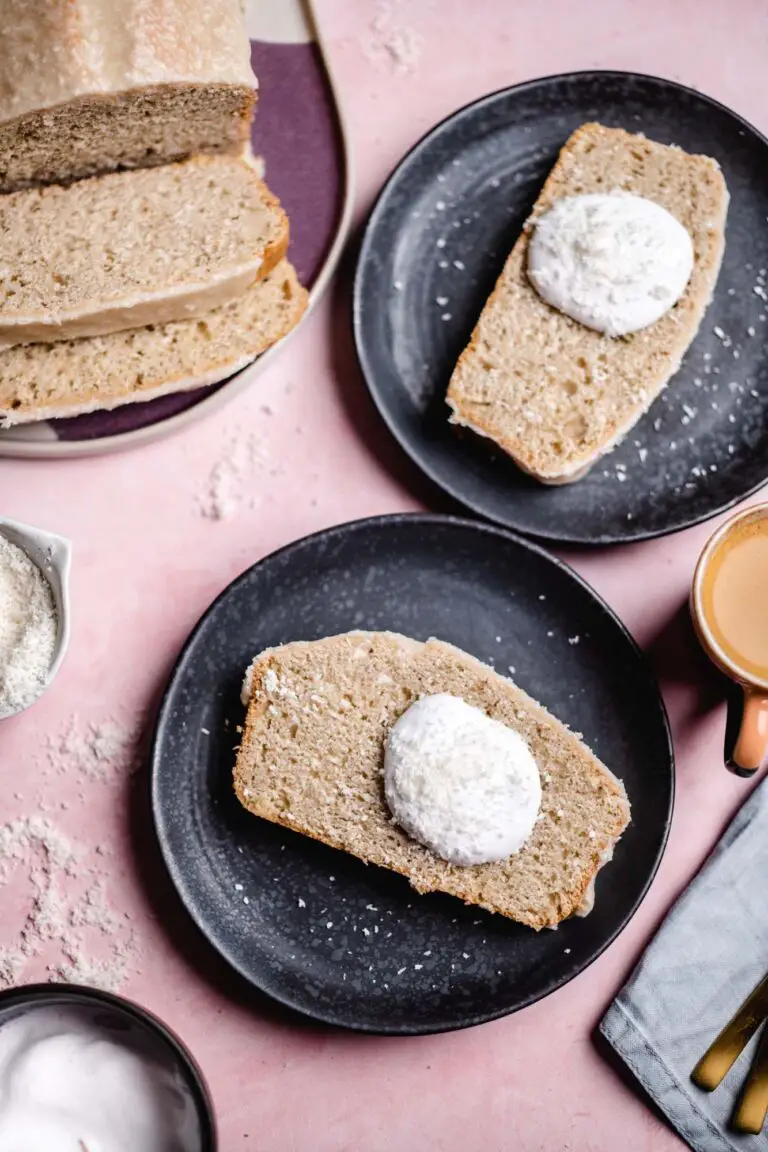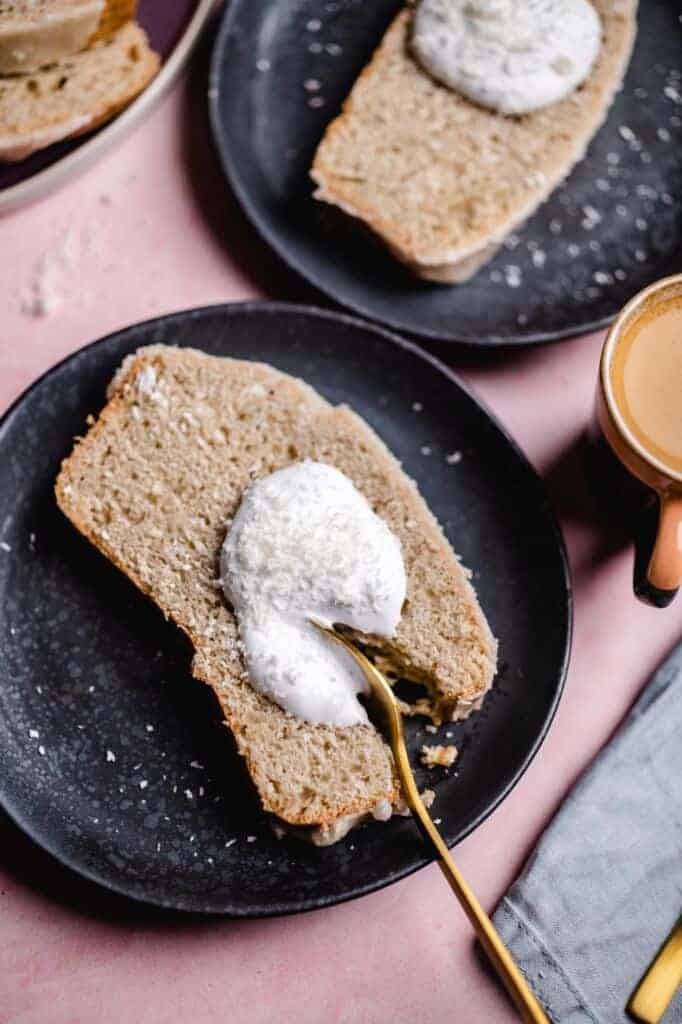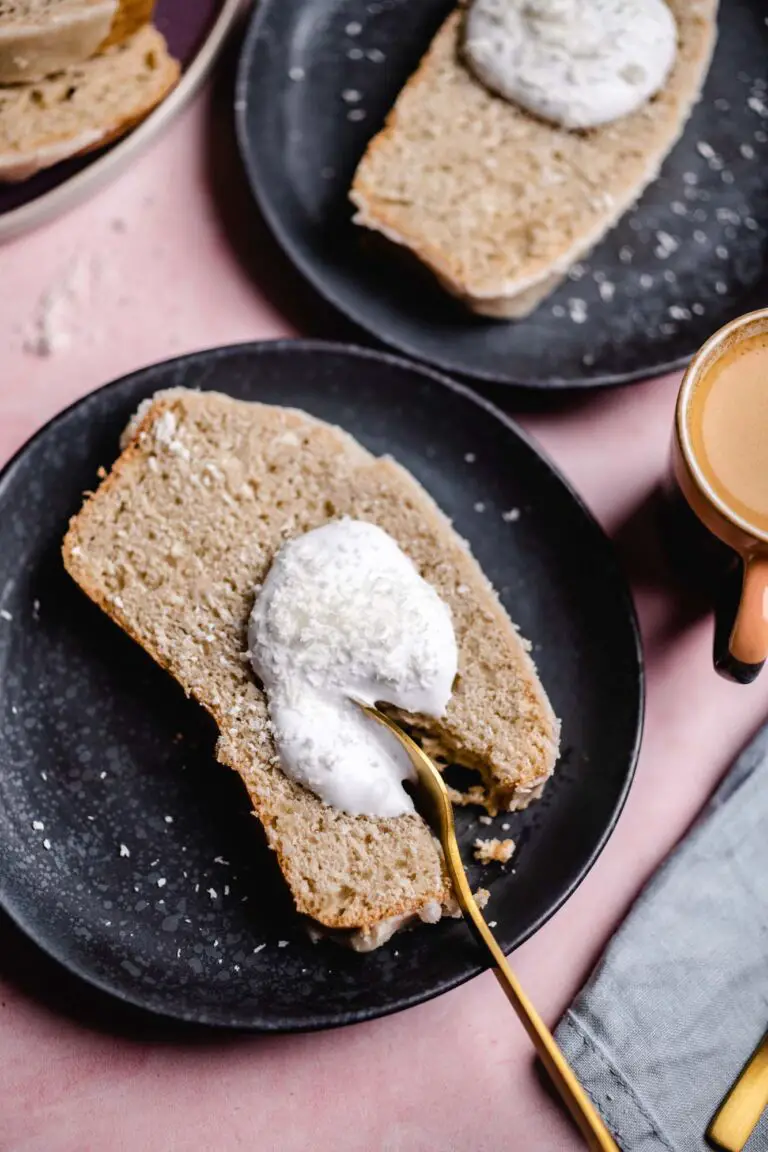 As always, making the cake is quick and easy and this time I use a hand mixer. I wouldn't recommend a whisk unless the coconut milk is room temperature and easy to work with. I haven't tested the cake with a gluten-free flour yet, but feel free to let me know if you try it. If you don't feel like frosting, you could also use a cashew frosting. Here you will find a recipe for a Cashew Cream Cheese Frosting:
Otherwise, you really can't go wrong with this simple, delicious cake. I hope you have fun trying it out and feel free to let me know how it turned out in the comments below.
If you are not in the mood for coconut cake today, I recommend the following cake creations:
The simple coconut cake (6 ingredients) is:
Locker & Fluffig
coconutty
Perfectly sweet
loose
Easy to manufacture
Well, are you ready for these simple sponge cakes? I wish you a lot of fun with the Nachbacken and of course about a rating at the bottom of this page. If you post a picture, use the hashtag #veganevibes.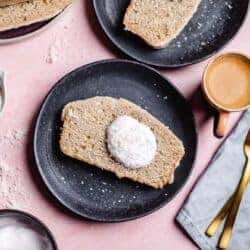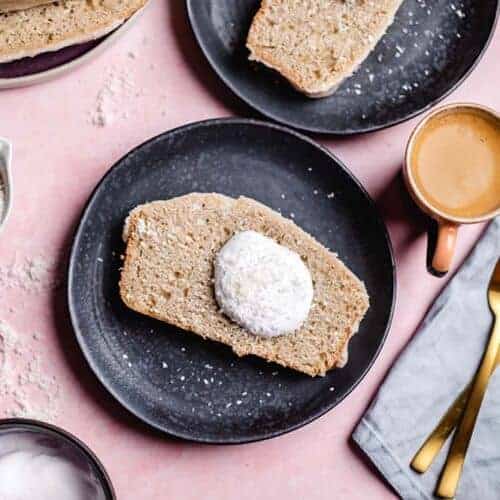 Einfacher Kokoskuchen (6 Zutaten)
Saftiger veganer Kokoskuchen mit nur 6 Zutaten und einem feinen Frosting. Ideal für alle Kokosnuss-Fans, die auf einfache und gelingsichere Backrezepte stehen. Schnell und einfach gemacht, kokos-nussig, saftig vegan und lecker.
AUTOR: VEGANEVIBES
Anleitung 
Den Ofen auf 175 Grad (Umluft) 195 (Ober-Unterhitze) vorheizen und eine Königskuchenform einfetten und/oder mit Backpapier auslegen. HINWEIS: Ich verwende eine Backform mit den Massen 23,5 x 13,5 cm.

Für den KUCHEN Kokosnussmilch und Rohrohrzucker in eine Backschüssel geben und mit einem Handmixer (oder in einer Küchenmaschine) mixen, bis sich alles gut verbunden hat. Dinkelmehl, Kokosraspeln, Backpulver und Bourbon Vanille dazugeben und weiterrühren, bis ein gleichmäßiger Teig entstanden ist.

400 ml Kokosnussmilch,

120 g Rohrohrzucker,

300 g Dinkelmehl,

30 g Kokosraspeln,

3 TL Backpulver,

½ TL Bourbon Vanille

Der Teig sollte weder zu fest noch zu flüssig sein. Falls zu fest, etwas mehr Pflanzenmilch und falls zu flüssig, etwas mehr Mehl verwenden.

Teig in die vorbereitete Königskuchenform geben, glattstreichen, in den Ofen schieben und

50 Minuten

backen.

Mit einem Holzstäbchen prüfen, ob der Kuchen durchgebacken ist. Falls ja, dann kommt das Holzstäbchen trocken heraus. Falls noch Teig hängenbleibt, dann weitere 10 Minuten backen und noch einmal prüfen. Aus dem Ofen nehmen und vollständig abkühlen lassen.

FÜR DEN ZUCKERGUSS Puderzucker und Kokosnussraspeln in eine Schüssel geben. Zitronensaft vorsichtig hineingießen, mit ½ EL anfangen und so lange steigern, bis eine gleichmäßiger Guss entstanden ist. Kokoskuchen damit verzieren und fest werden lassen. In Stücke schneiden und genießen!

100 g Puderzucker,

2 EL Kokosnussraspeln,

½ – 2 EL Zitronensaft

Luftdicht verschlossen bis zu 5 Tage im Kühlschrank haltbar.
Nährwertangaben
Serving:
1
Stück
Calories:
301
kcal
Carbohydrates:
40
g
Protein:
5
g
Fat:
14
g
Saturated Fat:
12
g
Polyunsaturated Fat:
1
g
Monounsaturated Fat:
1
g
Sodium:
30
mg
Potassium:
125
mg
Fiber:
4
g
Sugar:
18
g
Vitamin A:
1
IU
Vitamin C:
1
mg
Calcium:
20
mg
Iron:
2
mg