Wheat baguettes, because today I'm throwing out everything I've said so far about my blog. They should be quick recipes, without much effort and preferably with a gluten-free option. One should not be so strict with himself and therefore I thought I just make these delicious baguettes. Flours containing gluten currently have a bad image, even among people who can easily tolerate gluten. More specifically, classic flours and whole grain flours in particular provide a range of nutrients. That's why I'm dedicating this post to good old wheat flour and all the organic farmers who passionately produce the finest flour without the use of pesticides.
Bake wheat baguettes yourself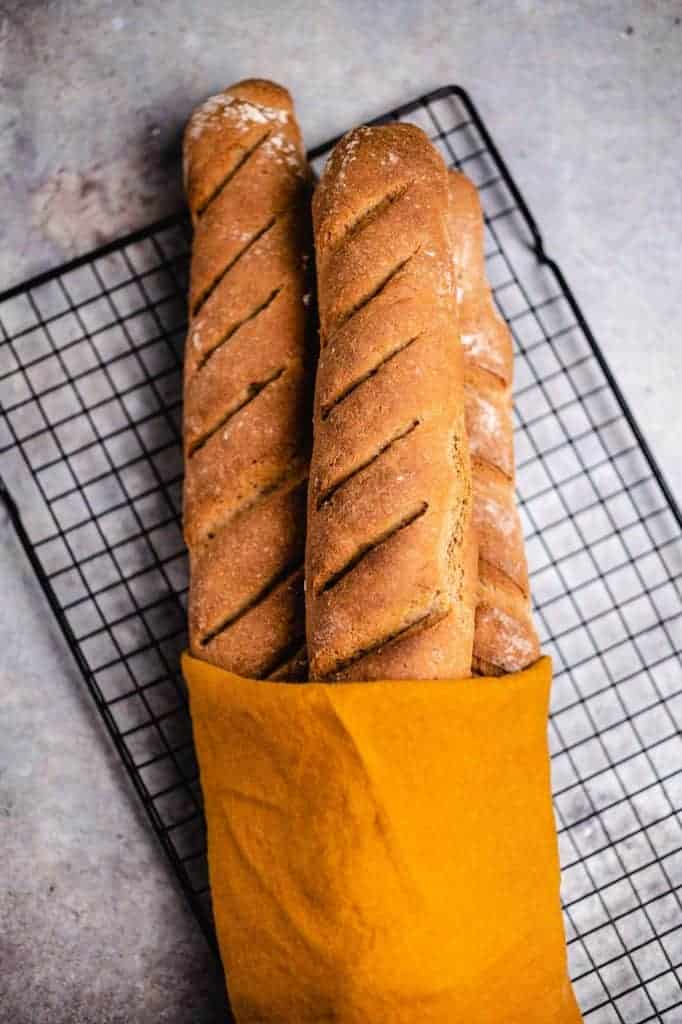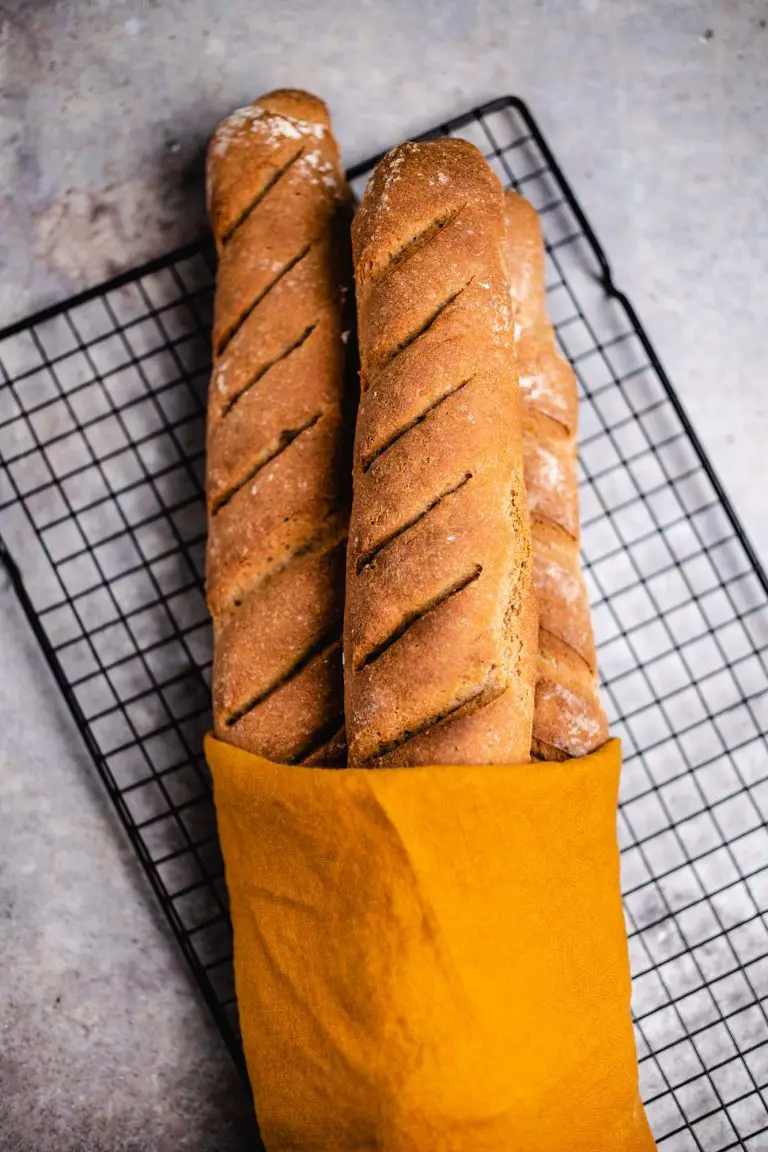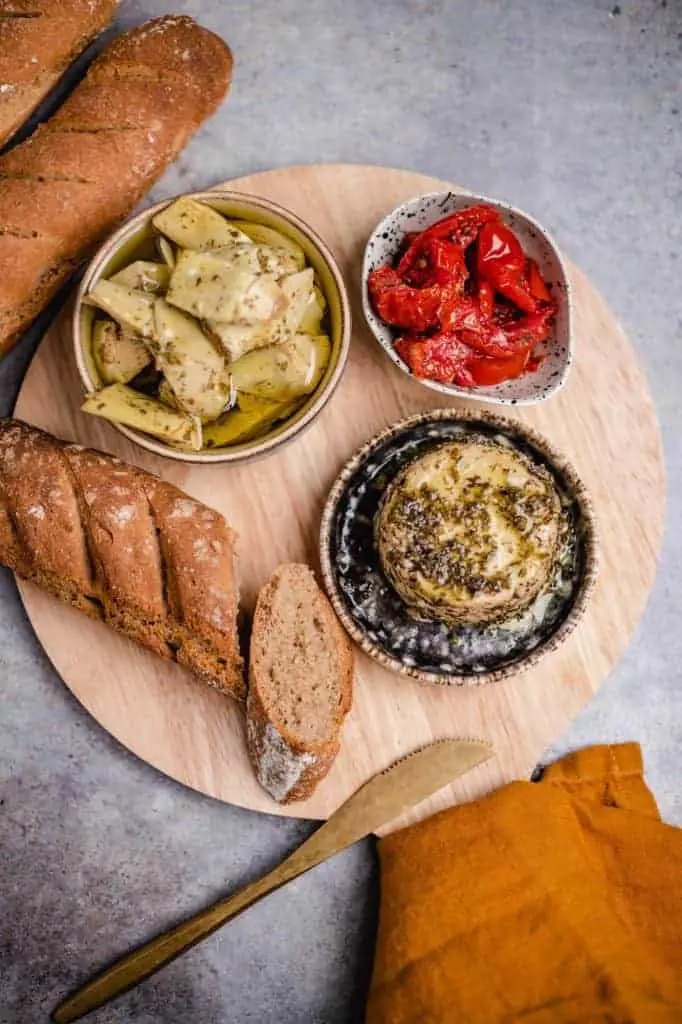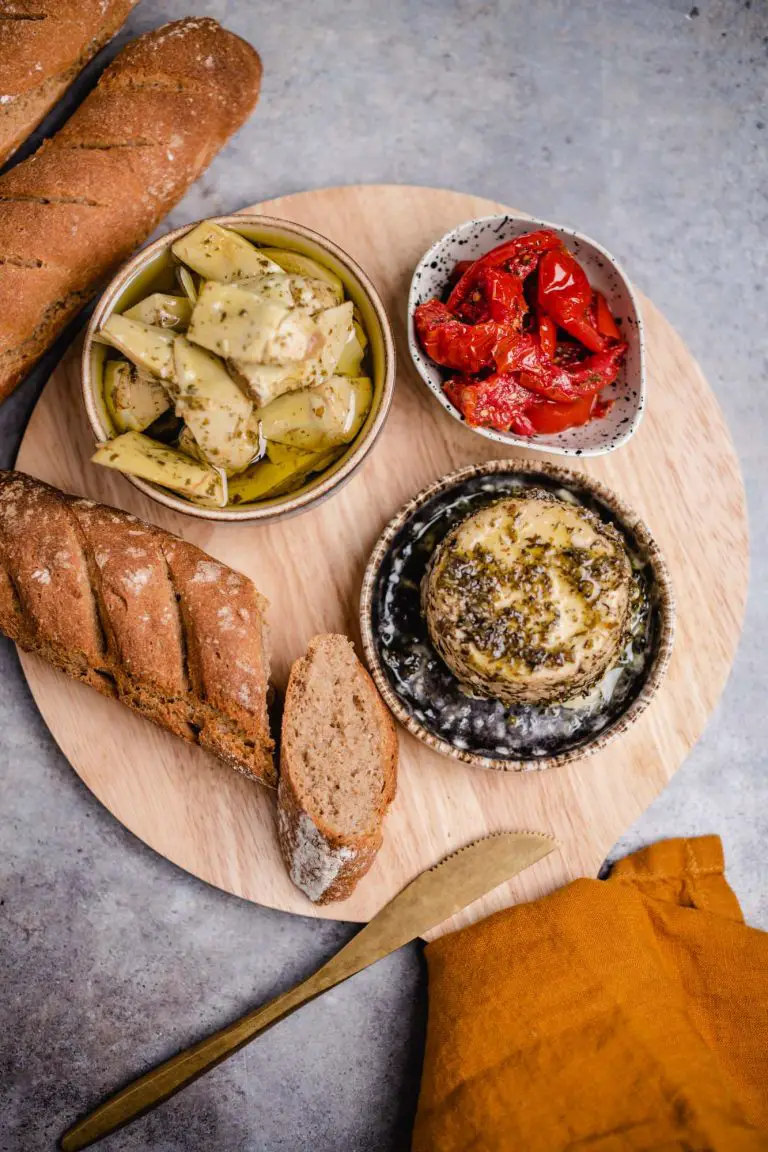 Basically, the preparation is very simple and it requires only one essential component: patience. To say up front, it doesn't make sense to tackle this recipe if you need it fast. Ideally, you have time and desire to bake this baguette yourself and like to take the time.
It only takes a few ingredients to make the crunchy breadsticks. Wheat flour (light) and whole wheat flour, yeast, salt and water. That's all. On the first day, the so-called pre-dough is made and it is allowed to rise first at room temperature and then in the refrigerator. The predough consists solely of flour, yeast and water. The salt is added the next day, as well as the remaining yeast.
Vegan baking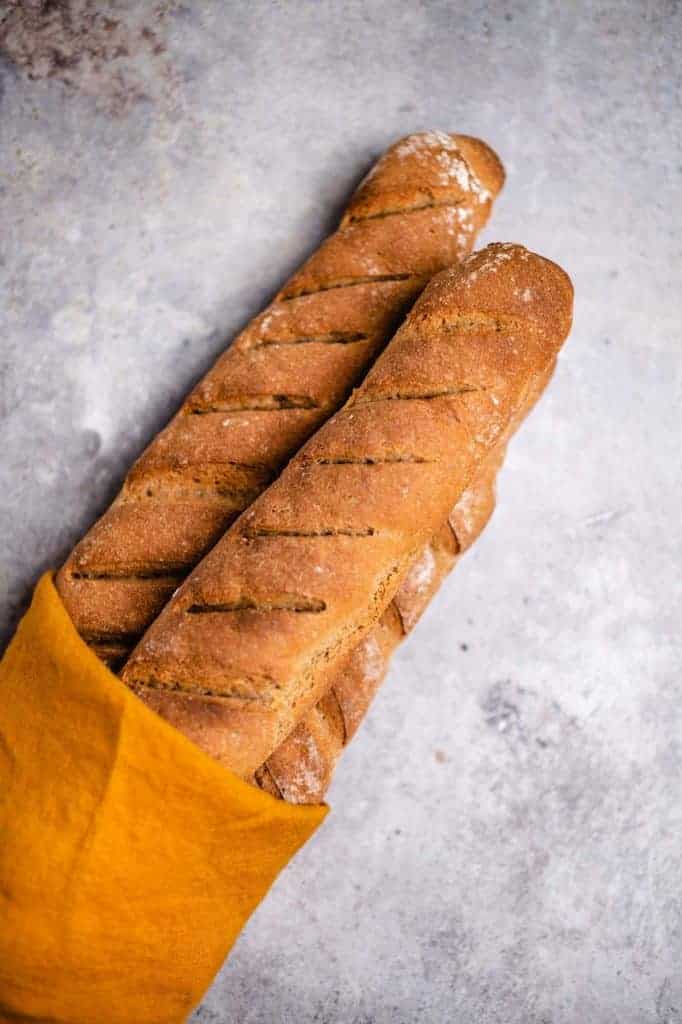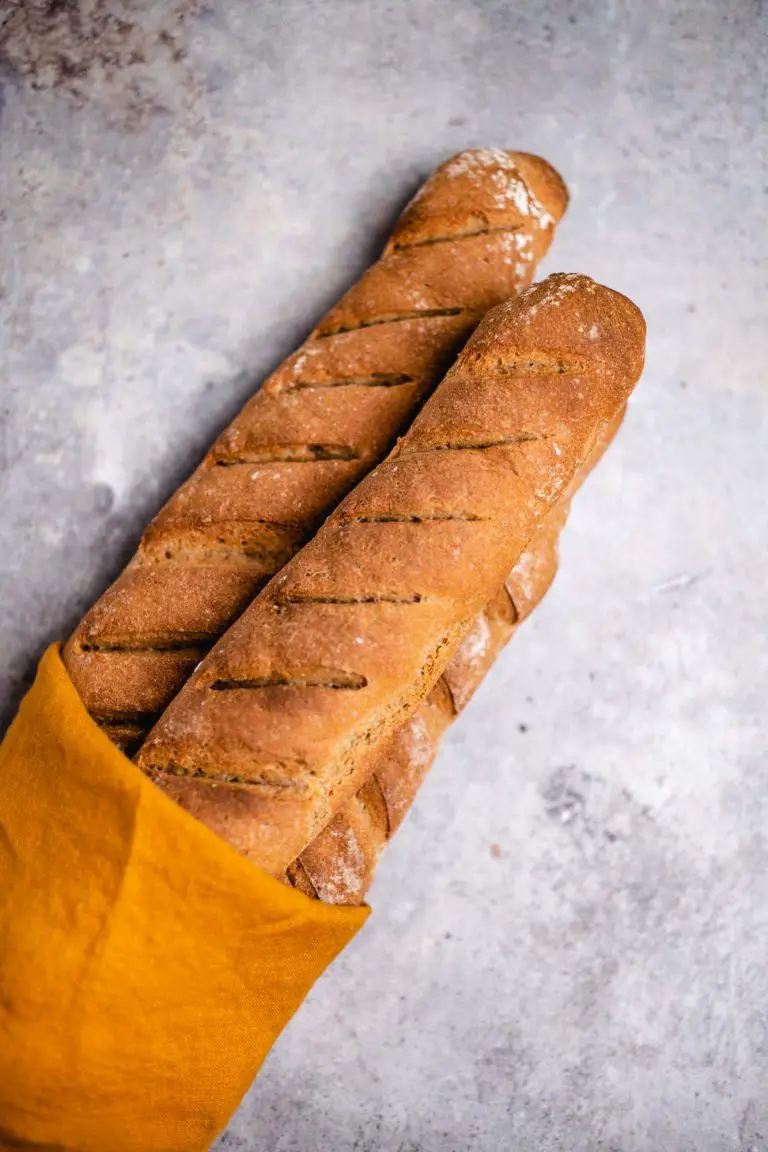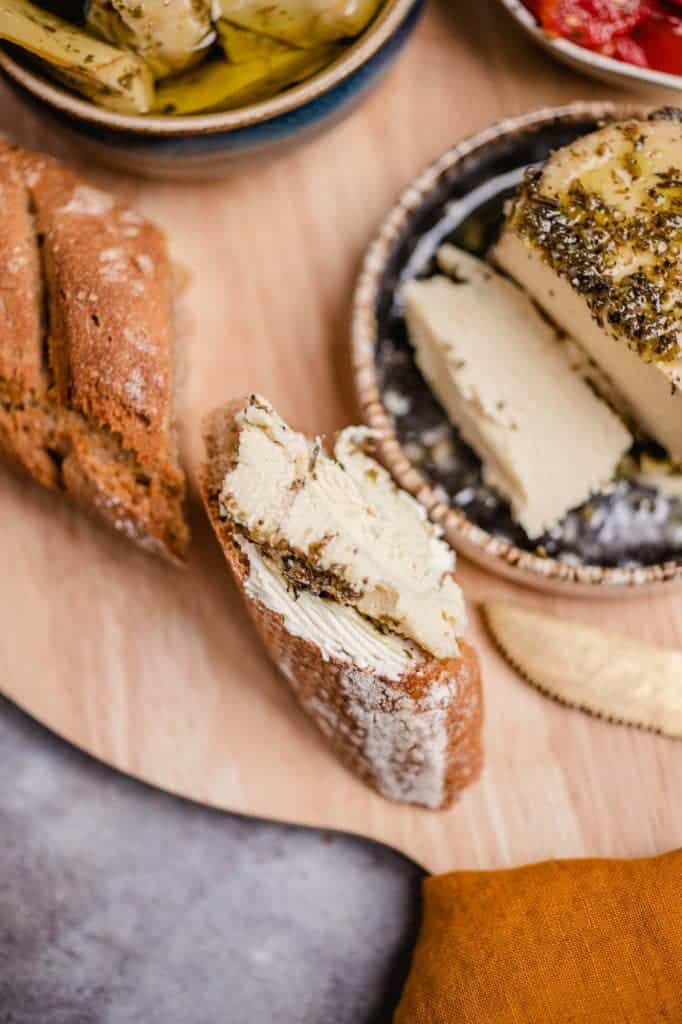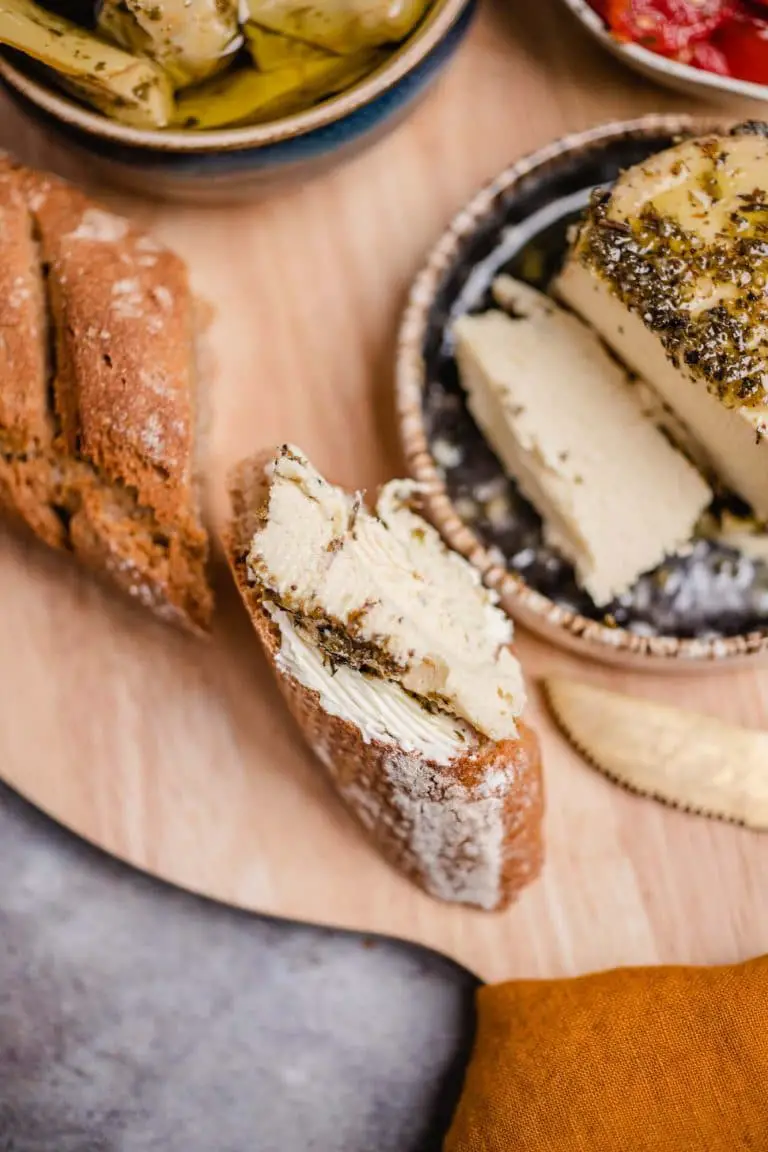 The dough is then gently rolled out, folded, portioned and shaped. Again and again, times are built in during which the dough is allowed to rise. This is important and ensures that it becomes as fluffy as possible.
I use a special baguette pan for baking, but any regular baking sheet will work.
TIP: A special baguette mold ensures that the dough sticks stay perfectly in shape during baking and gives them the typical pattern on the bottom.
If you are looking for another bread recipe today, I have the following suggestions for you:
Let's get started with these fluffy baguettes. I hope you enjoy baking and of course about a review at the bottom of this page. If you post a picture, use the hashtag #veganevibes.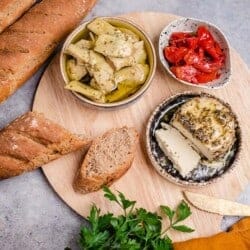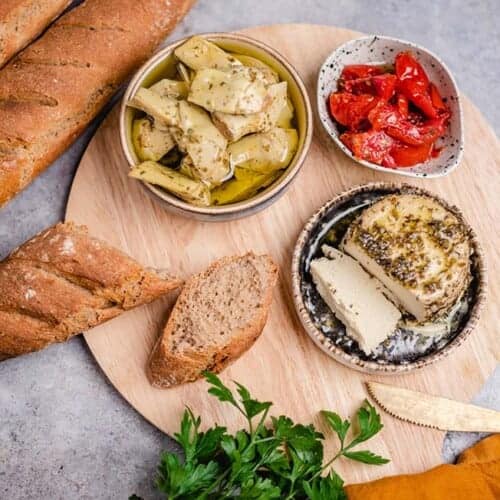 vegan wheat baguette
Simple, hearty and fluffy wheat baguette with whole grains. Perfect for all bread lovers and ideal for a delicious vegan breakfast, brunch or dinner.
AUTOR: VEGANEVIBES
FOR THE PRE-DOUGH:
600

ml

lukewarm water

5

g

fresh yeast

best to use a gram scale or simply estimate

500

g

Whole wheat flour

500

g

Wheat flour

light (type 550)
REST:
5

g

fresh yeast

best to use a gram scale or simply estimate

16

g

Salt

I use iodized sea salt
Anleitung 
FOR THE PRE-DOUGH: Put water, yeast and flour (wholemeal and light) in a bowl or food processor and mix well once.

600 ml lukewarm water,

5 g fresh yeast,

500 g Whole wheat flour,

500 g Wheat flour

Knead with your hands or a wooden spoon until a uniform dough is formed.

Cover with a cotton cloth, place in a room-warm place without drafts and let rise for 1 hour.

Then place in the refrigerator and let rise for at least

8 hours

or overnight.

The next day, remove from refrigerator and put dough in a food processor with dough hook.

Add remaining yeast (5g) and salt and knead until everything is well combined.

5 g fresh yeast,

16 g Salt

Let rise for

30 minutes

at room temperature.

Roll out into a square on a floured work surface and then fold into a parcel. To do this, first fold in the upper and lower sides, then the left and right sides. Cover with a cotton cloth and let rise for another

30 minutes

.

Roll out one more time and fold into a packet again. Cover and let rise for

30 minutes

.

Cover and separate into 4 equal, oblong pieces (best done with a dough scraper).

Place directly in the baguette baking pan (or on a baking sheet lined with parchment paper) and cut a few slits across with a sharp knife.

Cover and let rise for a final 30 minutes.

At the end of the baking time, preheat the oven to 240 degrees.

Place in the oven and bake for

25 minutes

until the bread is nice and golden brown.

TIPS: Watch to see if the dough gets too dark. If so, reduce baking time to 220 degrees convection about halfway through.

Remove from oven, let cool briefly and remove from pan to cool completely.

Enjoy with spreads of choice and wrap leftovers loosely in a kitchen towel and store in a bread basket. Fresh frozen shelf life about 1 month.
Nährwertangaben
Serving:
1
Baguette
Calories:
883
kcal
Carbohydrates:
186
g
Protein:
30
g
Fat:
4
g
Saturated Fat:
1
g
Polyunsaturated Fat:
2
g
Monounsaturated Fat:
1
g
Sodium:
1564
mg
Potassium:
603
mg
Fiber:
17
g
Sugar:
1
g
Vitamin A:
11
IU
Vitamin C:
1
mg
Calcium:
67
mg
Iron:
10
mg