Gluten free naan, this is so long overdue and I can't tell you how many requests I've gotten on the subject. With this recipe there is only good news, because the small dough pieces are incredibly tasty, quickly made and come completely without yeast. Well, want some more good news? The whole grain content is very high and that makes it even healthier. The majority of Germans do not reach the recommended daily amount of dietary fiber. Surely we don't want to be part of that? Why I create my own gluten-free flour mix and what other tips I have in store, you will learn further down in the text.
Gluten free naan bread without yeast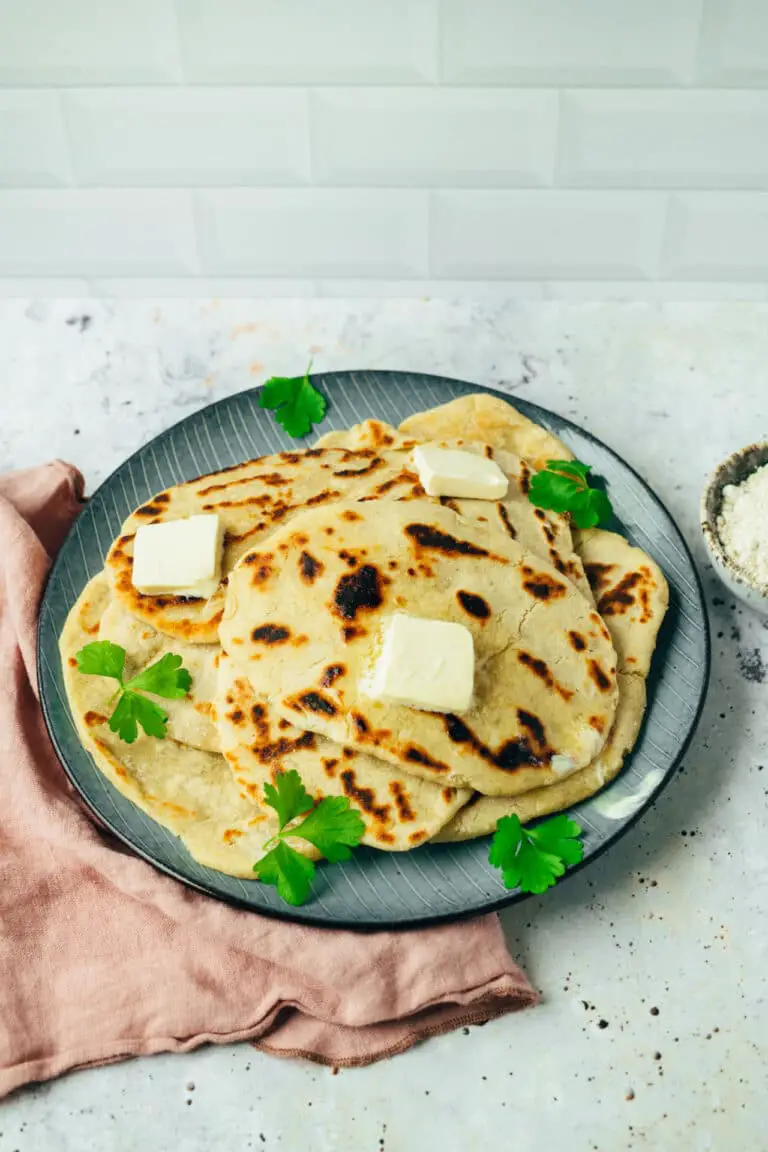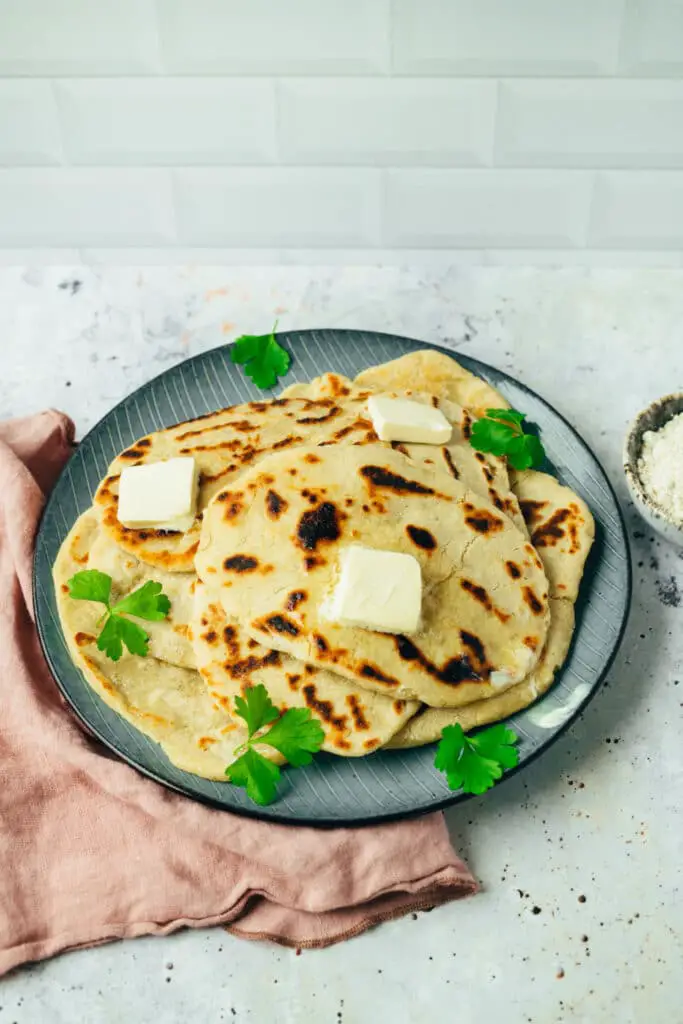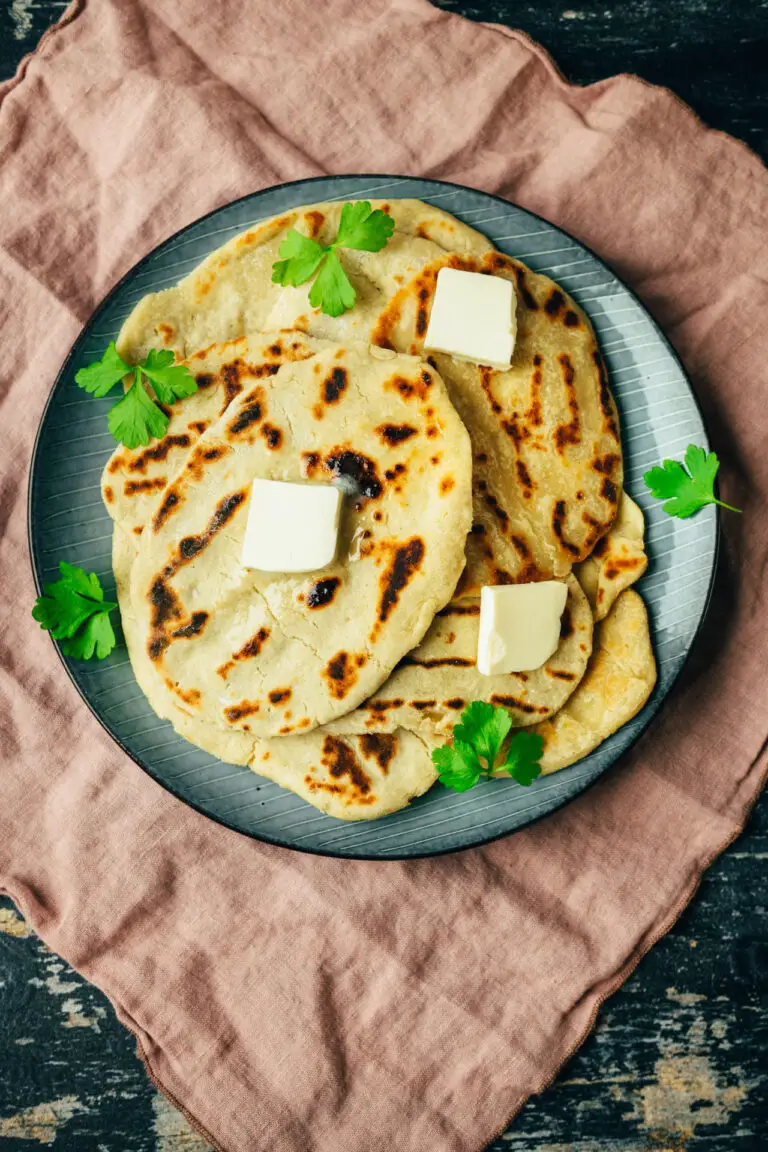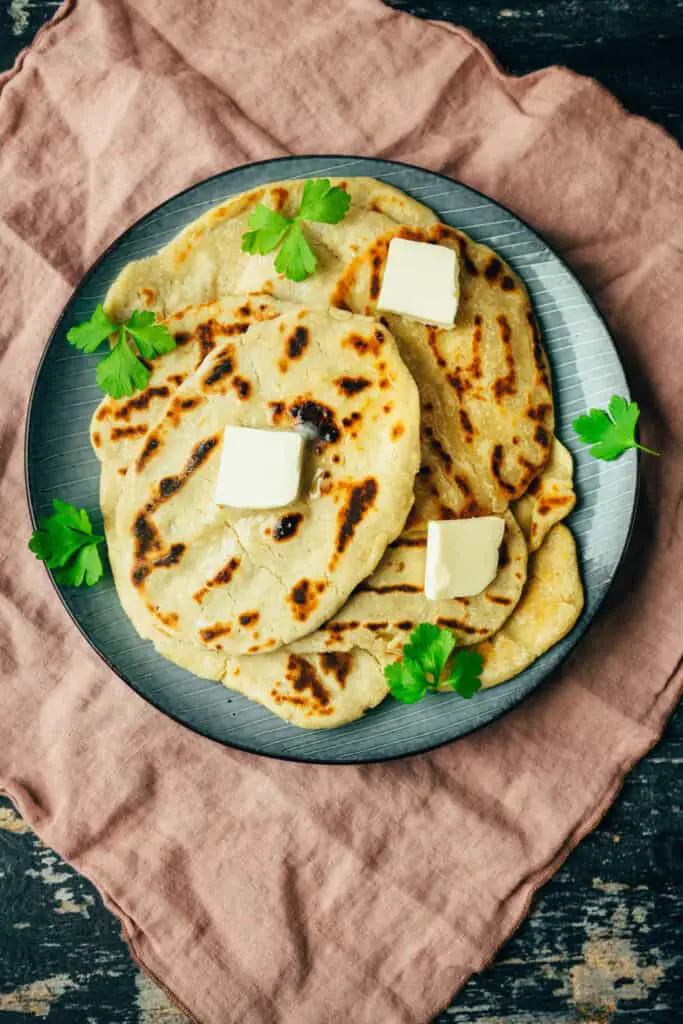 Gluten-free baking isn't necessarily harder, it's just different. Especially in spelt and wheat flours we find gluten, a cereal protein that allows to bind doughs. If you knead a bread dough, for example, you will notice that it becomes more and more compact and pliable over time.
However, it is precisely this protein that is not tolerated by some people, and this can be the case to varying degrees.
Here are the three main reasons why people avoid or need to avoid gluten:
Celiac disease = is a chronic inflammatory disease caused by a disease of the intestinal mucosa.
Gluten intolerance or gluten intolerance = is an intolerance that makes everyday life difficult for many people. They suffer from headaches, overweight or digestive problems of various kinds.
Avoidance due to a diet plan = People who avoid gluten without disease or intolerances. The background to this are various studies that describe a gluten-free or grain-free diet as healthier and more digestible. *here the opinions diverge strongly
TIP: If you have to or want to follow a gluten-free diet for various reasons, then I recommend the use of so-called Pseudocereals . Often gluten-free flours consist almost exclusively of starch. However, the content of important minerals, vitamins and fiber suffers as a result. Among the Pseudocereals include, amaranth, buckwheat, quinoa, brown millet, sorghum, teff, Japan millet, rice flour and millet.
My gluten-free flour blend is especially good for baking because it contains a balanced mix between starch, rice flour and buckwheat flour.
Gluten free vegan recipes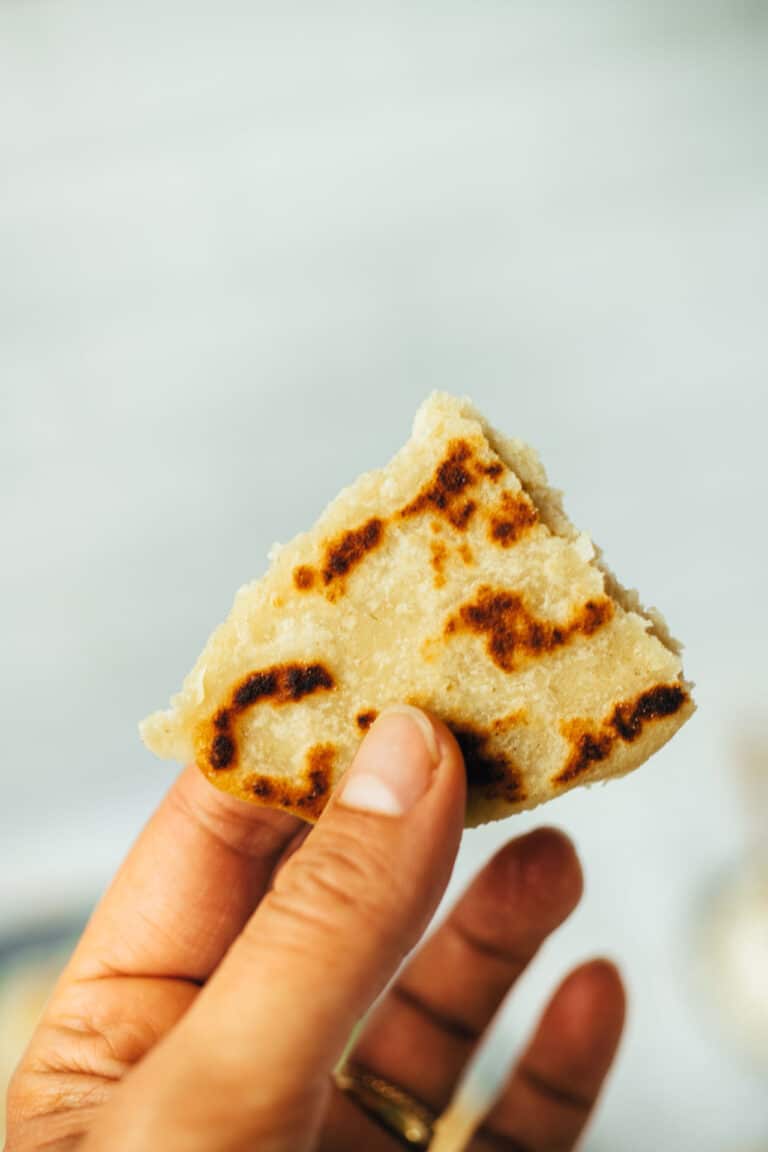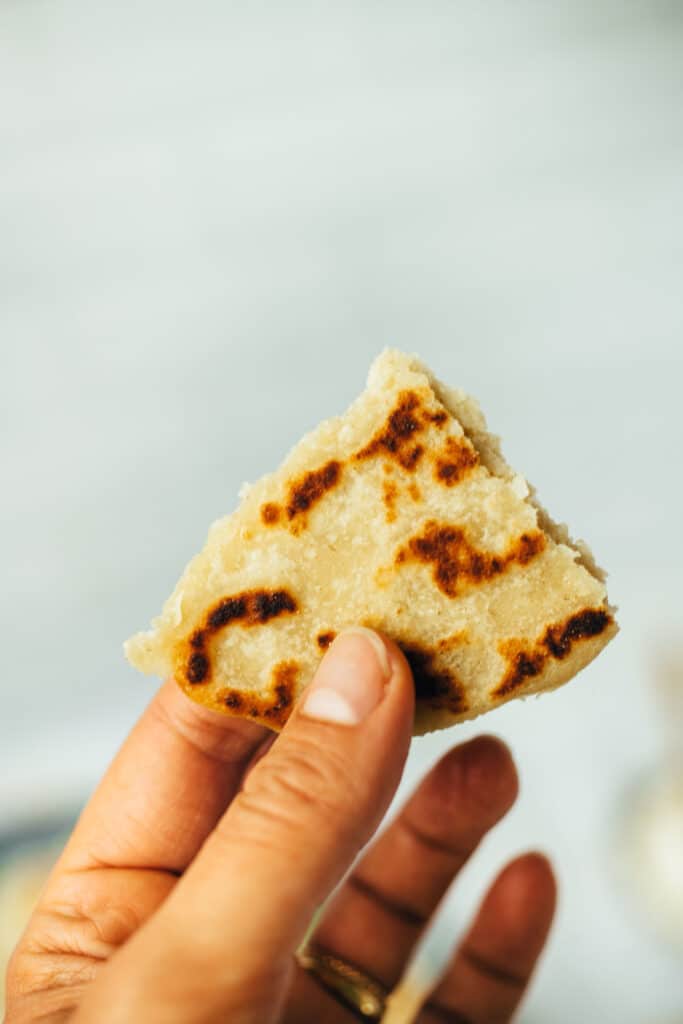 Let's get back to the gluten-free naan. It tastes delicious and is in no way inferior to the classic naan. Fluffy on the outside, soft on the inside and, above all, no waiting time thanks to the absence of yeast. Instead, I use gluten-free baking powder, which provides the necessary leavening power.
Important: Baking powder is not gluten-free per se! The conventional manufacturers use wheat flour or wheat starch in the baking powder, so that the moisture from the dough is better bound. Just take a look at the packaging, it is marked there and ask once in case of doubt.
The dough is a mixture of gluten-free flour, almond flour, oat flour gluten-free, starch, baking powder, vegetable milk, olive oil, maple syrup, vegetable yogurt and salt. The whole is worked into a compact dough that does not bind as well as a gluten-containing dough, but is still easy to shape.
TIP: Processing and shaping gluten-free dough behaves a little differently. The binding of the dough is not so strong, therefore the dough can break more easily. It's absolutely doable, but you need a little more patience and flair. Just try your hand at it if you're new to it. If you're unsure, take a look at the video. Here you can see how the consistency should ideally be.
Time for vegan, gluten-free dishes
Do you want to get started together?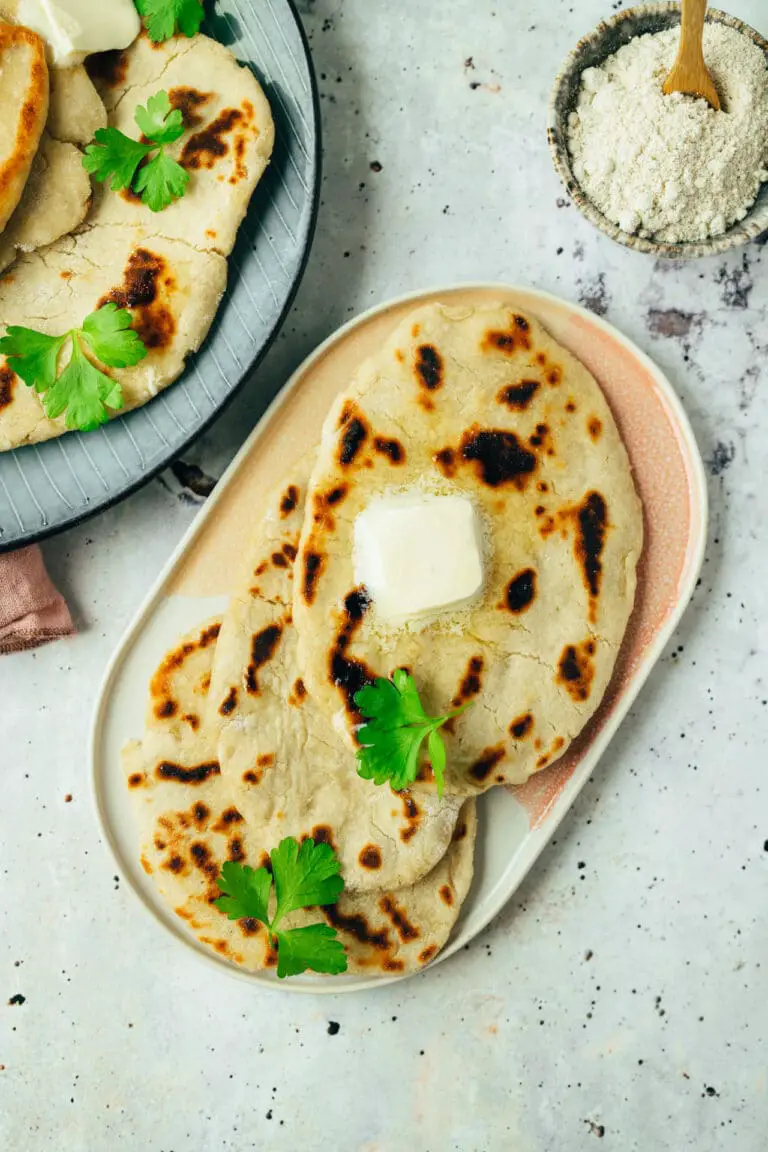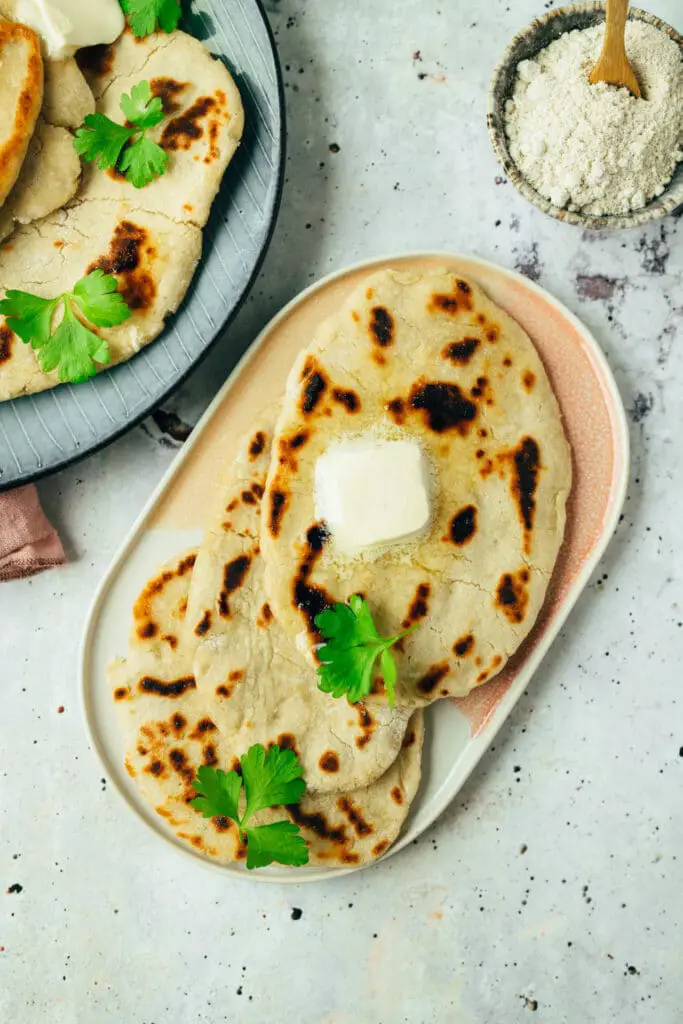 The vegan gluten-free naan without yeast is:
Outside crispy
Inside soft
versatile
Gluten free
Easy to manufacture
I wish you a lot of fun with the Nachbacken and look forward to a review at the bottom of this page. If you post a picture, use the hashtag #veganevibes.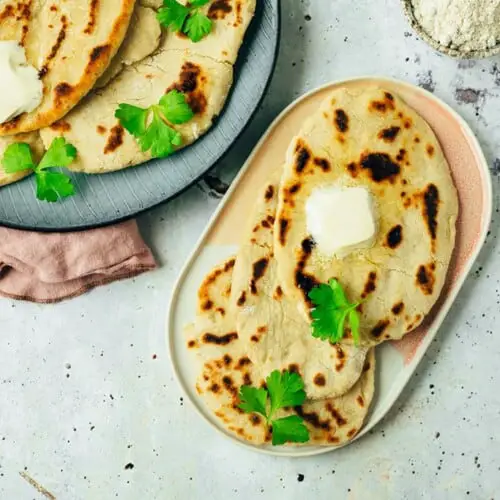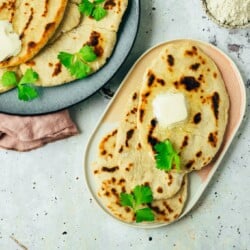 Gluten free naan bread without yeast
Simple vegan and gluten-free naan without yeast. Crispy on the outside, soft and fluffy on the inside. Perfect with soups, stews or Indian dishes.
AUTOR: VEGANEVIBES
TOPPINGS OPTIONAL:
Margarine or vegan butter

Fresh parsley greens
Anleitung 
Provide a large mixing bowl.

Add in almond flour, gluten-free flour blend, oat flour (gluten-free), starch, locust bean gum, ahron syrup, baking powder, plant milk, plant yogurt, olive oil, and sea salt and mix with a wooden spoon or silicone scraper until smooth.

100 g Almond flour,

100 g gluten free flour mix,

100 g Oatmeal,

30 g Strength,

1 tbspn Locust bean gum,

1 tbspn maple syrup,

2 tbspn Baking powder,

250 ml Plant milk,

118 g Vegetable yogurt,

15 ml Olive oil,

1 tbspn Sea salt

The dough should be uniform, compact and malleable. Check my video to see the consistency. If the dough is too liquid, add a touch more flour. If too dry, add a touch more vegetable milk. Please re-dose carefully.

Divide into 8 equal portions and shape into balls. Dust a work surface with flour and place a portion on it. Flatten and bring in the form of a naan bread.

Repeat until all naan breads are formed. Important: Always re-flour.

Tip: If the dough is too soft, simply refrigerate for 30 minutes and let it firm up a bit.

Heat a large frying pan and add a little oil. I like to work with a silicone brush here to save oil. Put 1-2 naan breads in and bake for 3-4 minutes on each side. Stack on a preheated plate or platter.

Neutral tasting oil for baking out

Serve while still warm, preferably fresh.

Margarine or vegan butter,

Fresh parsley greens,

Sesame seeds
Nährwertangaben
Serving:
1
Piece
Calories:
227
kcal
Carbohydrates:
25
g
Protein:
8
g
Fat:
11
g
Saturated Fat:
1
g
Sodium:
98
mg
Potassium:
137
mg
Fiber:
3
g
Sugar:
2
g
Vitamin A:
123
IU
Vitamin C:
4
mg
Calcium:
118
mg
Iron:
2
mg