Poppy Seed here, Poppy Seed there, on every American blog there is some Poppy Seed Cake , Muffins , Raw Cake or Cake Pops. Somehow I think Poppy Seed Cakes are pretty darn delicious, too, and they always remind me of the great time I had in Hawaii when I did my semester abroad there (for which I'm still paying back Bafög). It was really the perfect semester on this unbelievably beautiful island, or who complains when they get to live in Waikiki and go surfing every day? For me, it only had two small downsides, because I didn't want to go back and I got really fat. Despite a daily sports workload with running, surfing and other activities, I had really put on fat and nothing fit me anymore. The very worst part was that I didn't even realize how fat I was getting. After all, I never had pants and always only bikinis and skirts on. Ok, but let's just get back to the basics, our vegan Poppy Seed Cake!
Vegan Poppy Seed Vibes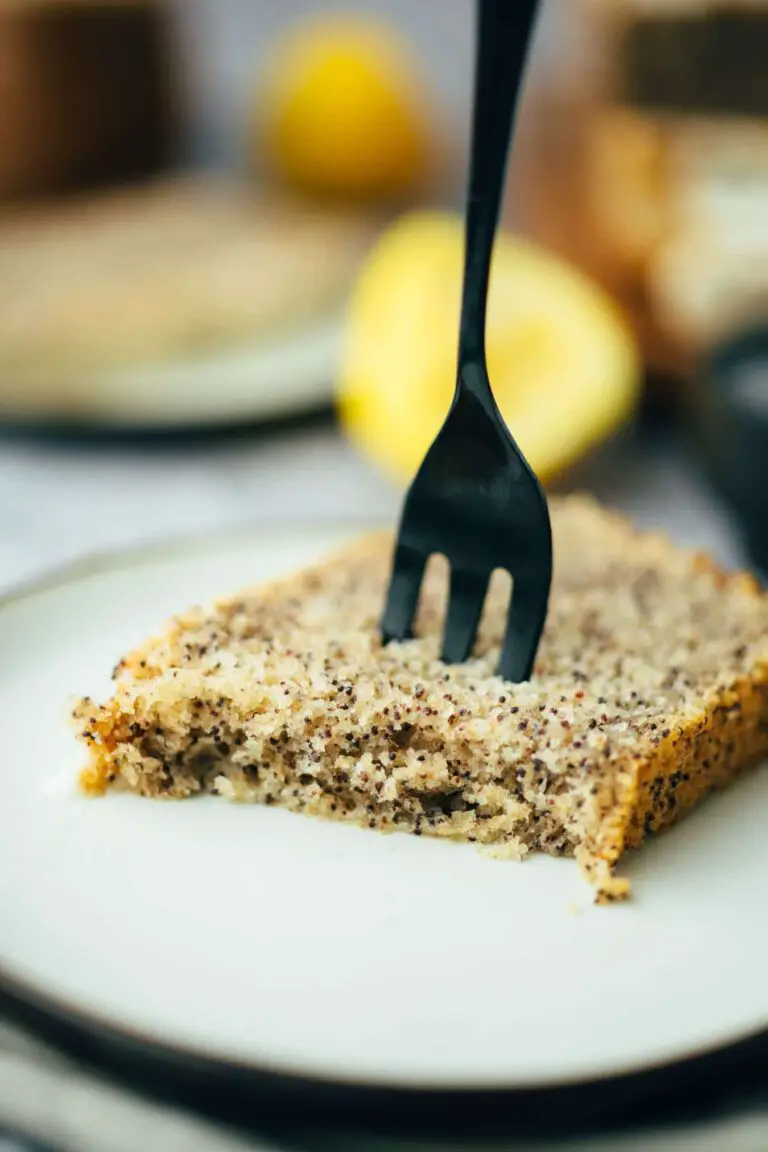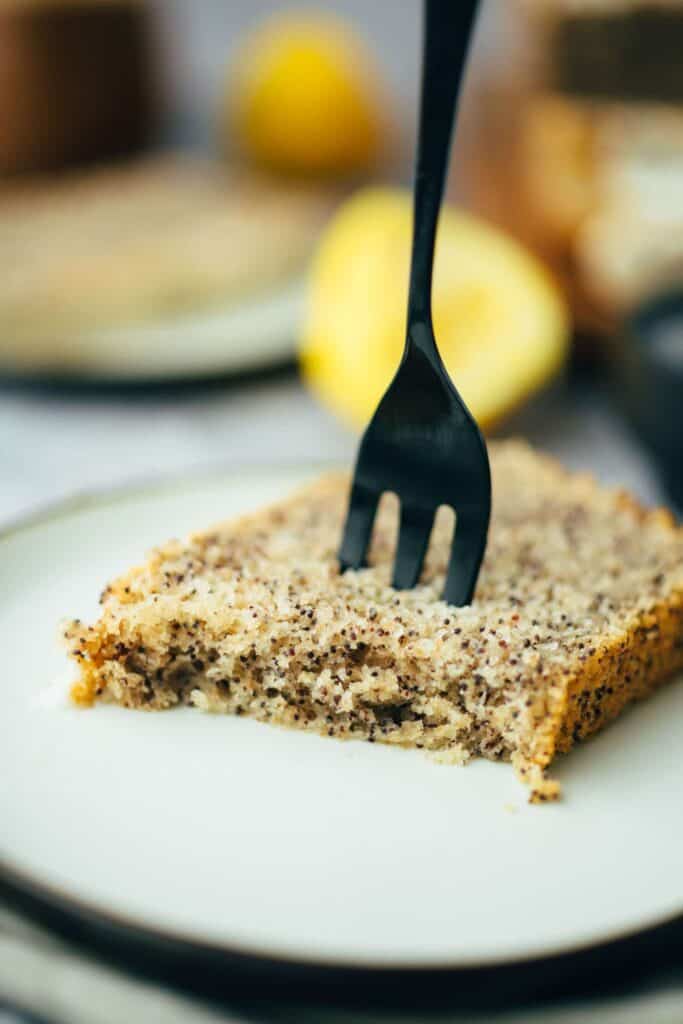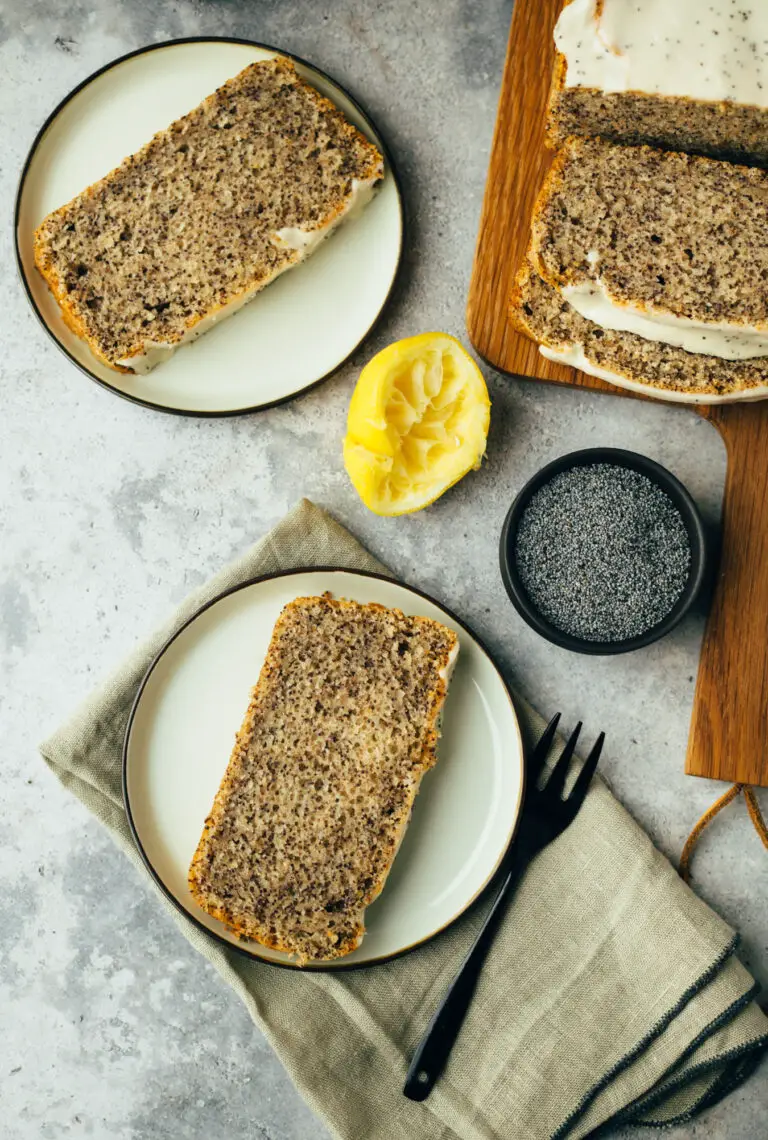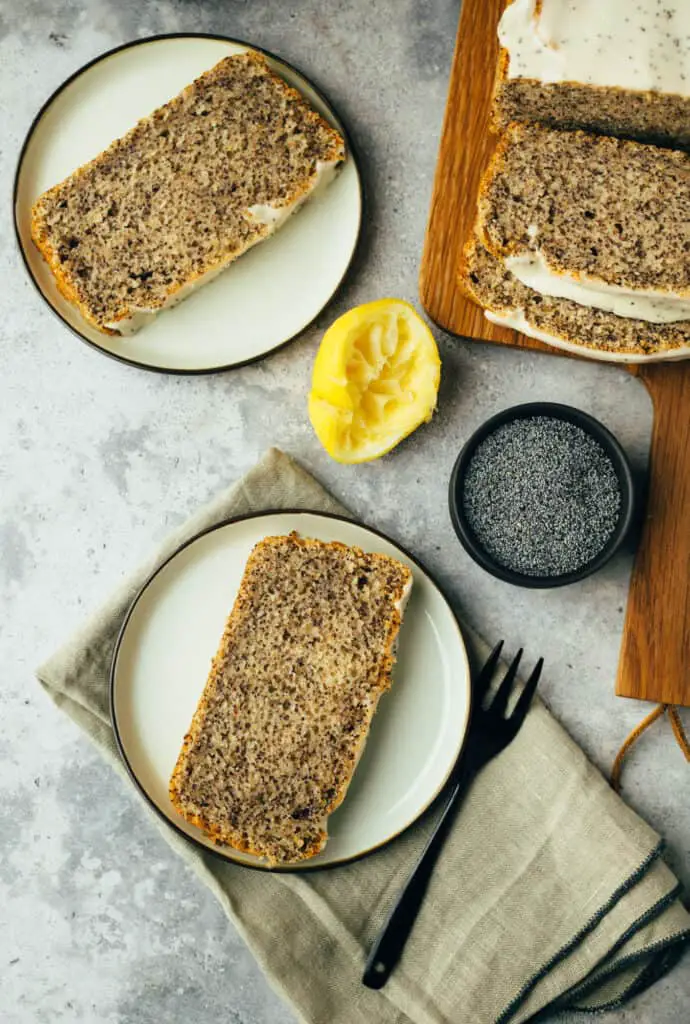 I can still remember when I baked my first vegan cake baked. Back then, I used to give my dad (the toughest critic) a piece and wait for his feedback. Hm, yes, but it could be a bit fluffier, a gscheiter Batzn. In high German that means something like nice try, but now bring me something really tasty. In the meantime I have got the hang of the Baking and I'm happy when I get praise even from my critical father.
The poppy seed lemon cake comes with a few ingredients. Almond milk , baking oil, lemon juice, spelt flour (I use 50% light flour and 50% whole wheat flour), raw cane sugar, poppy seeds, baking soda, lemon zest and a pinch of sea salt. If you like, make a delicious icing on top with powdered sugar, lemon juice and lemon zest.
Vegan and mother-in-law suitable, is that possible?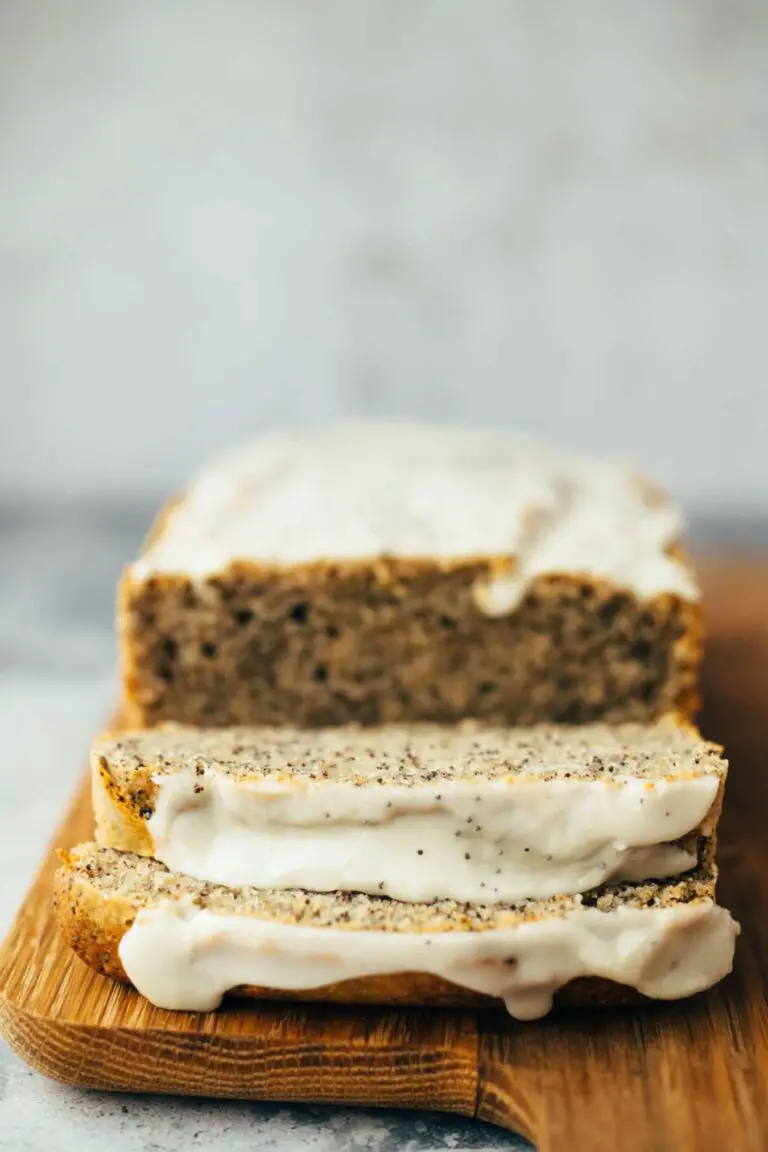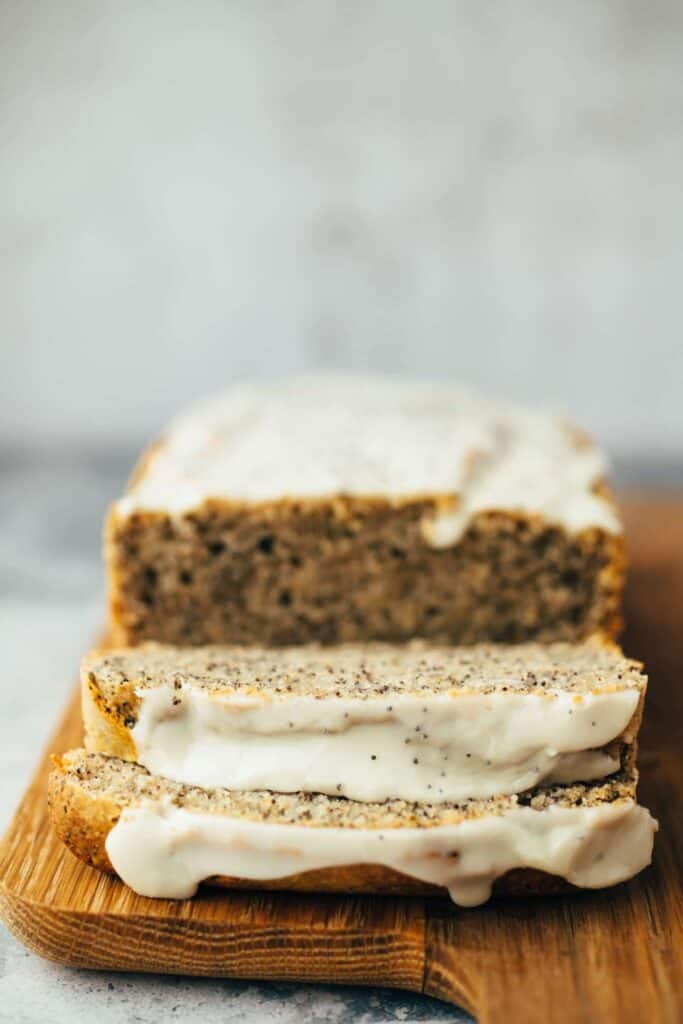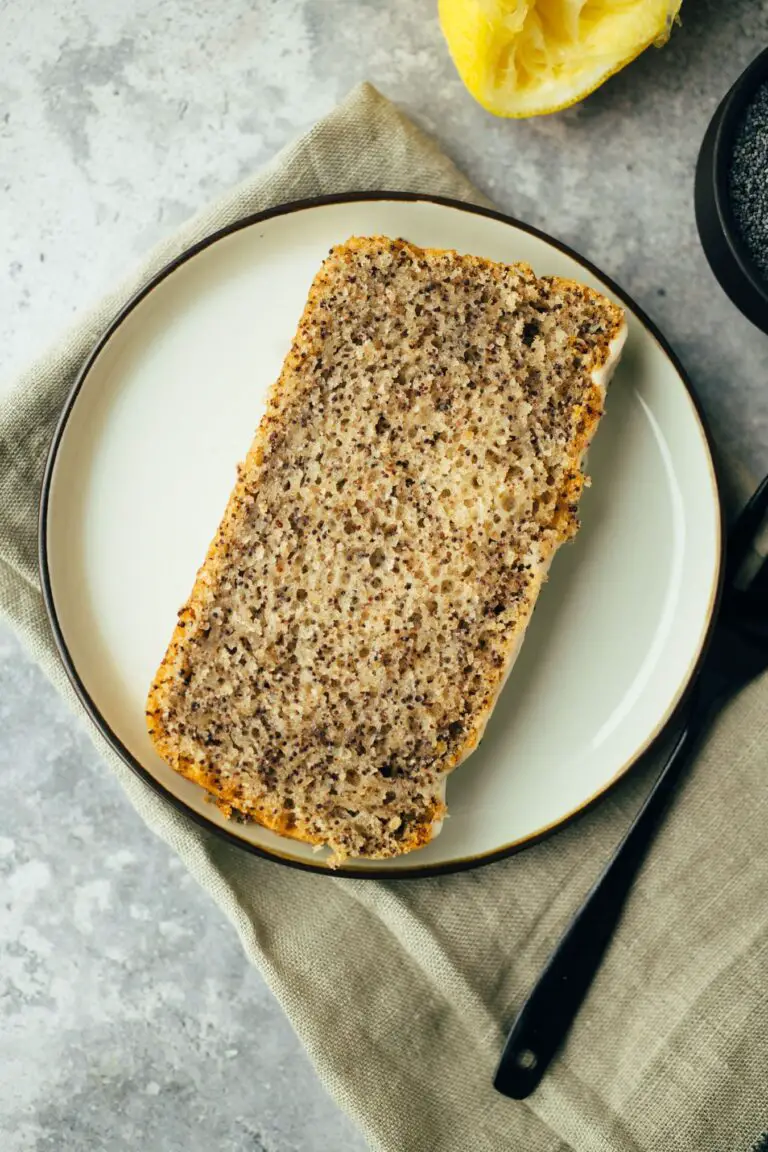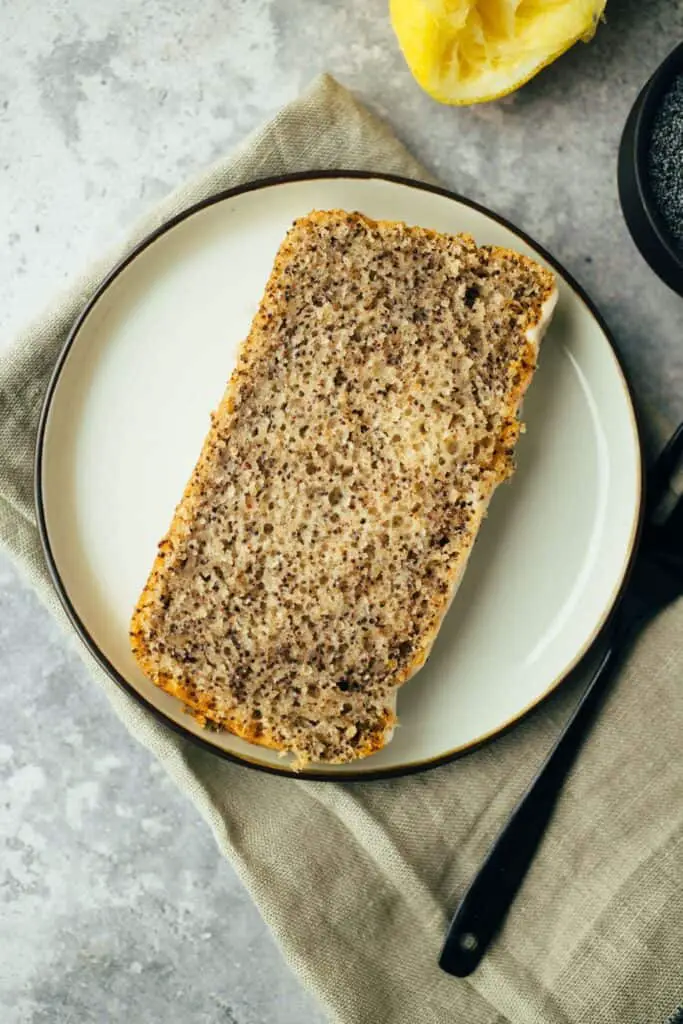 Good question, isn't it? I would say definitely! For me, mother-in-law-friendly means that this cake Cake tastes good to everyone and there is almost no difference to a classic cake with milk and egg. To me personally that is also not so important, but on various family celebrations one wants to indicate nevertheless also times, how madly one can bake vegan. Fluffy, lemony and simply delicious. With this pastry, you'll definitely be the star at any family gathering.
Perfect with almost any hot beverage, such as. Chai Latte , Golden milk or simply a classic cup of coffee. If the icing is still not enough, you can serve another portion of Coconut cream to serve with it.
Let's get started with this moist poppy seed lemon cake. I hope you enjoy baking and of course about a review at the bottom of this page. If you post a picture, use the hashtag #veganevibes.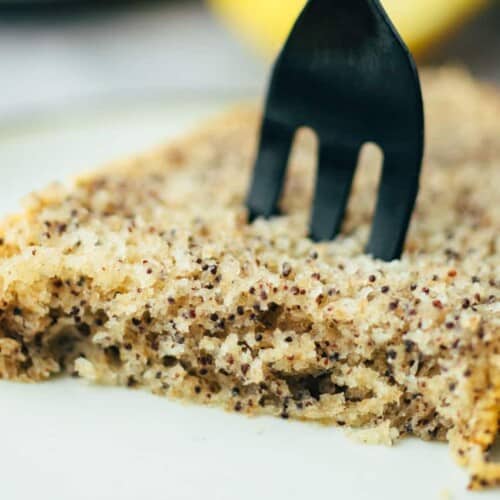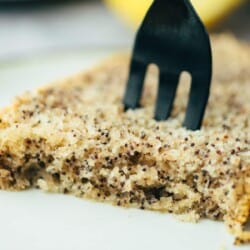 Vegan poppy seed lemon cake
Simple, moist, vegan poppy seed lemon cake or poppy seed cake. Made with only a few ingredients, fluffy, lemony and pleasantly sweet. Perfect with coffee or as a sweet treat between meals.
AUTOR: VEGANEVIBES
Anleitung 
FOR THE CAKE Preheat oven to 175 degrees and grease a king cake pan (loaf pan) with a little oil and dust with flour (optional).

FOR THE CAKE , almond milk, lemon juice, oil and baking soda in a large baking bowl and stir gently. The liquid should now begin to foam slightly.

295 ml Almond milk or another vegetable milk,

79 ml Lemon juice,

½ tbspn Baking soda,

112 ml Frying and baking oil

Add flour (if you like you can sift the flour), sugar, poppy seeds, lemon zest, baking powder, vanilla and sea salt and mix well once until everything is combined into a uniform dough. Be careful not to stir too long, otherwise the effect of the natron may be lost.

240 g Spelt flour,

130 g Raw cane sugar,

45 g Poppy,

12 g Lemon peel,

½ tbspn Baking powder,

¼ tbspn Bourbon vanilla,

½ tbspn Sea salt

ALTERNATIVE: Add all ingredients in order to a high-powered blender (e.g. Blendtec) and process with the dough program to a homogeneous dough.

The dough should be neither too solid nor too liquid and should be easy to pour into the baking pan. If too firm, add a little more almond milk, if too runny, add a little more flour.

Place in the oven, bake for 50 minutes and test with a wooden stick to see if the cake is done. When the wooden stick comes out clean, then the cake is ready. Turn off oven and remove cake. Allow to cool completely (preferably one hour).

In the meantime FROSTING Stir. Be careful with the lemon juice here, as it can quickly become too liquid. Start stirring with a tsp and add more liquid a little at a time until desired consistency is reached.

7,5-22,5 ml Lemon juice,

60 g Powdered sugar

Slice cooled cake and enjoy!

Store in an airtight container in the refrigerator for up to 5 days, keep frozen for a few weeks.
Nährwertangaben
Serving:
1
Piece
Calories:
182
kcal
Carbohydrates:
24
g
Protein:
2
g
Fat:
8
g
Sodium:
46
mg
Potassium:
31
mg
Fiber:
2
g
Sugar:
12
g
Vitamin C:
3.1
mg
Calcium:
65
mg
Iron:
1
mg