You know what makes me really happy? Good music and vegan sweets . I really had too much of the latter yesterday, especially because my father-in-law's birthday cake got in the way. I'll have to share these with you soon, until then I'll just say Chocolate overflow. Then, of course, I had to test again if the Oreos were really as good as the day before. Hmmmm, as Food Blogger you already have a hard life. Well, as I already said with my last recipe, that's not going to work with the six pack *laughs*. But would I trade those delicious Oreos for a flatter belly? I don't think so.
BUT OREOS ARE ALREADY VEGAN?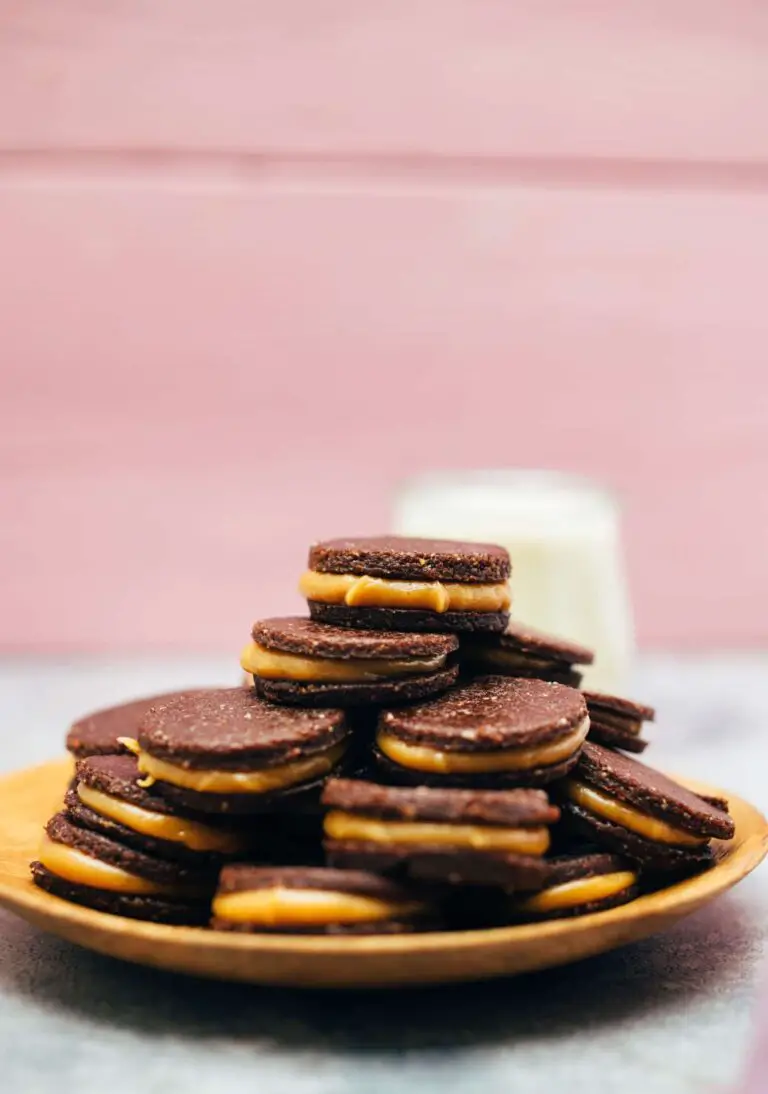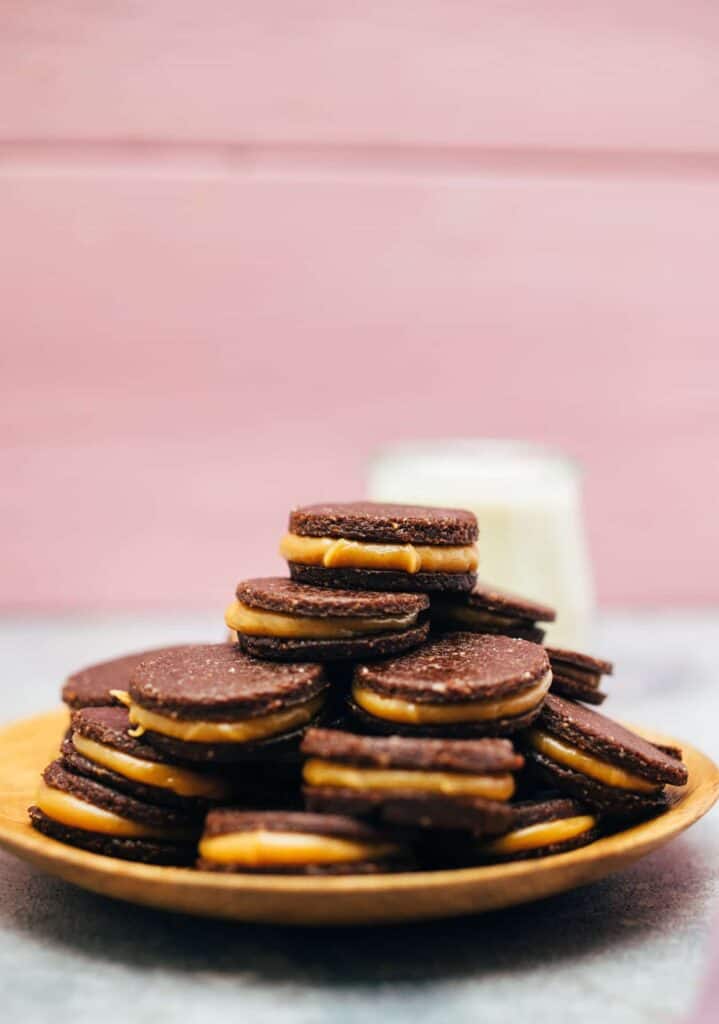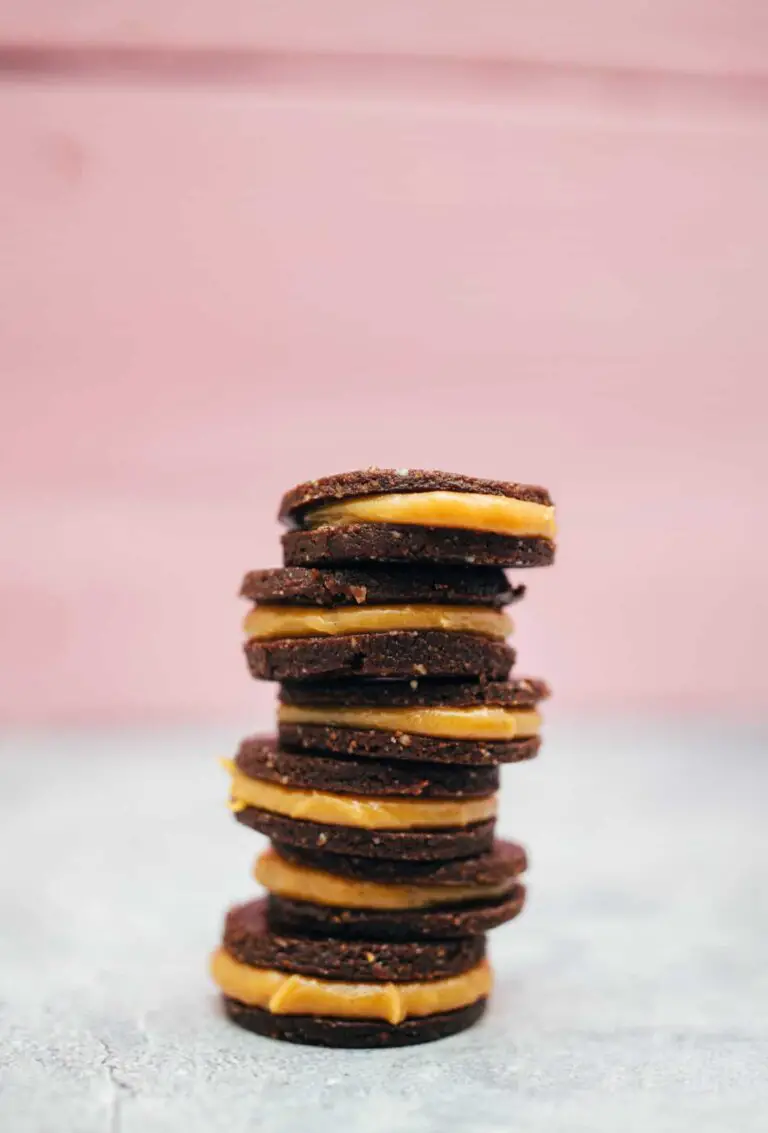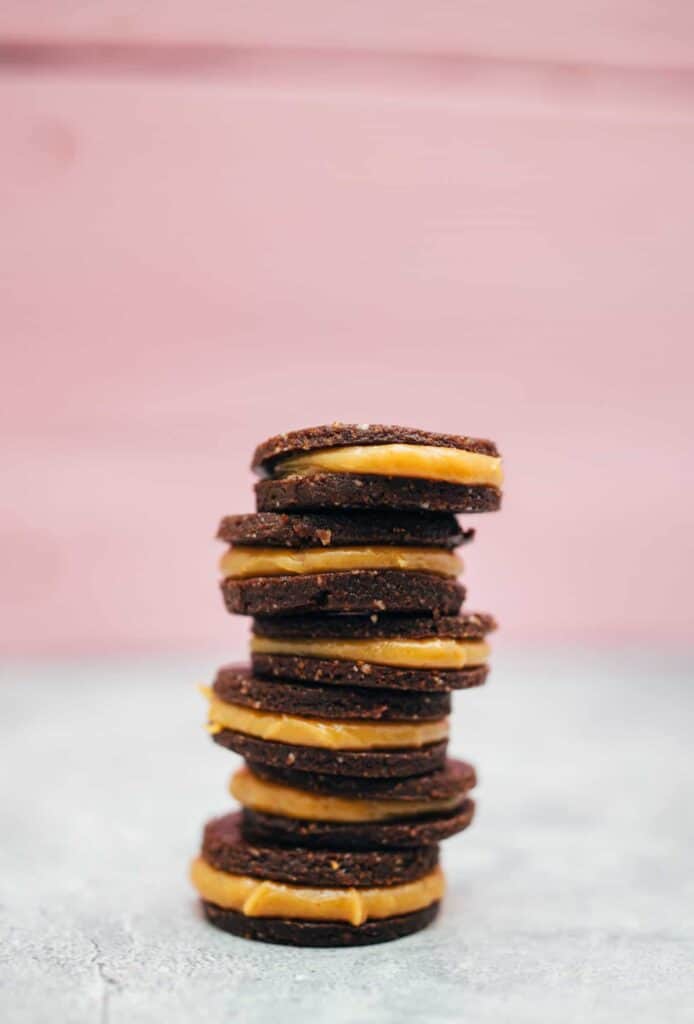 The original Oreos are 100 percent vegan, but not other variations. I think it's a good thing in any case! However, my version today has little in common with the original Oreos. Maximum maybe the shape and the filling, but otherwise virtually nothing! For today we make a raw version and also still without Coconut oil or other frills. As raw, simple and delicious as possible, my dears!
IS COCONUT OIL HEALTHY OR NOT?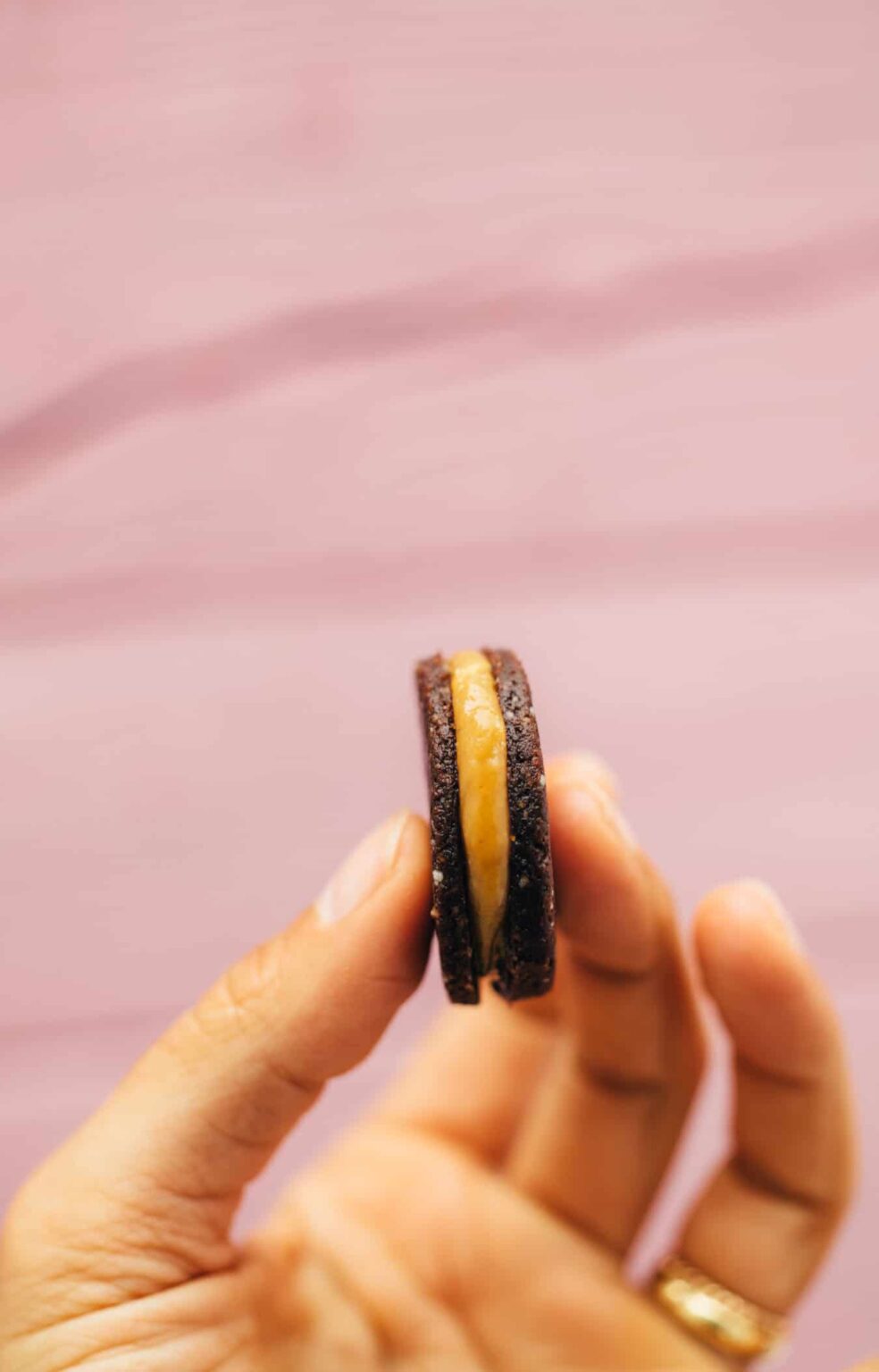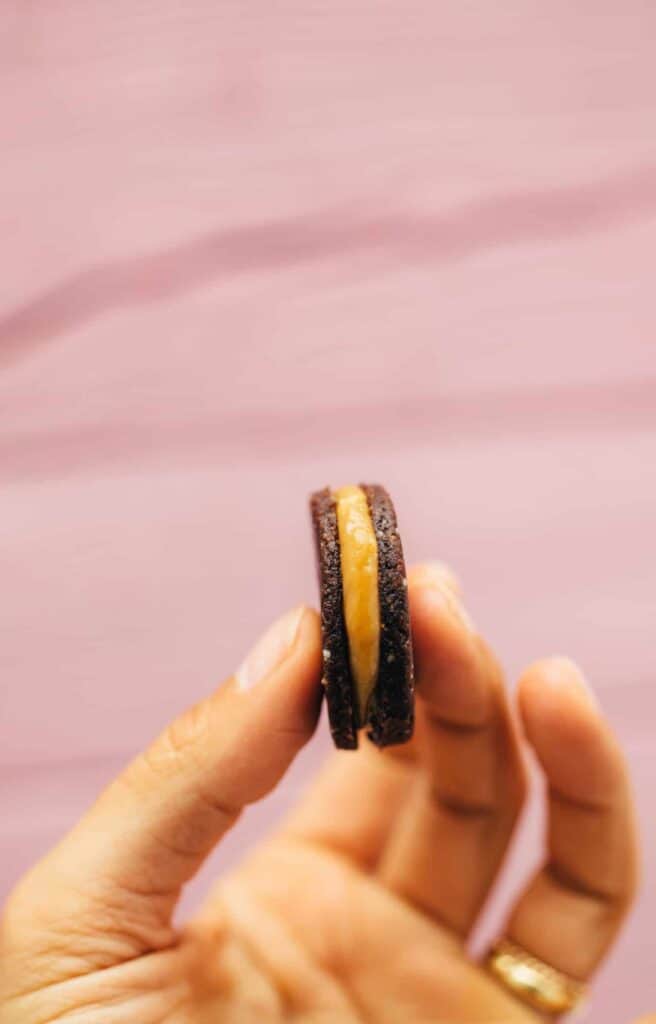 In the last few weeks, I have dealt with the question of whether coconut oil is healthy or not. In the process, I listened to countless podcasts and scoured a wide variety of health websites. My conclusion was that there are many experts who say coconut oil is "pure poison" and you should stay away from it in any case. The others claim the exact opposite and even take the time to make funny and sarcastic Youtube video to annoy the coconut oil opponents.
In the end simply formed my own opinion. Coconut oil is a natural fat, but consists mostly of saturated fatty acids and therefore I try it more likely to be avoided. If I have to, I use it in very small amounts.
RAW, HEALTHY AND SIMPLY DELICIOUS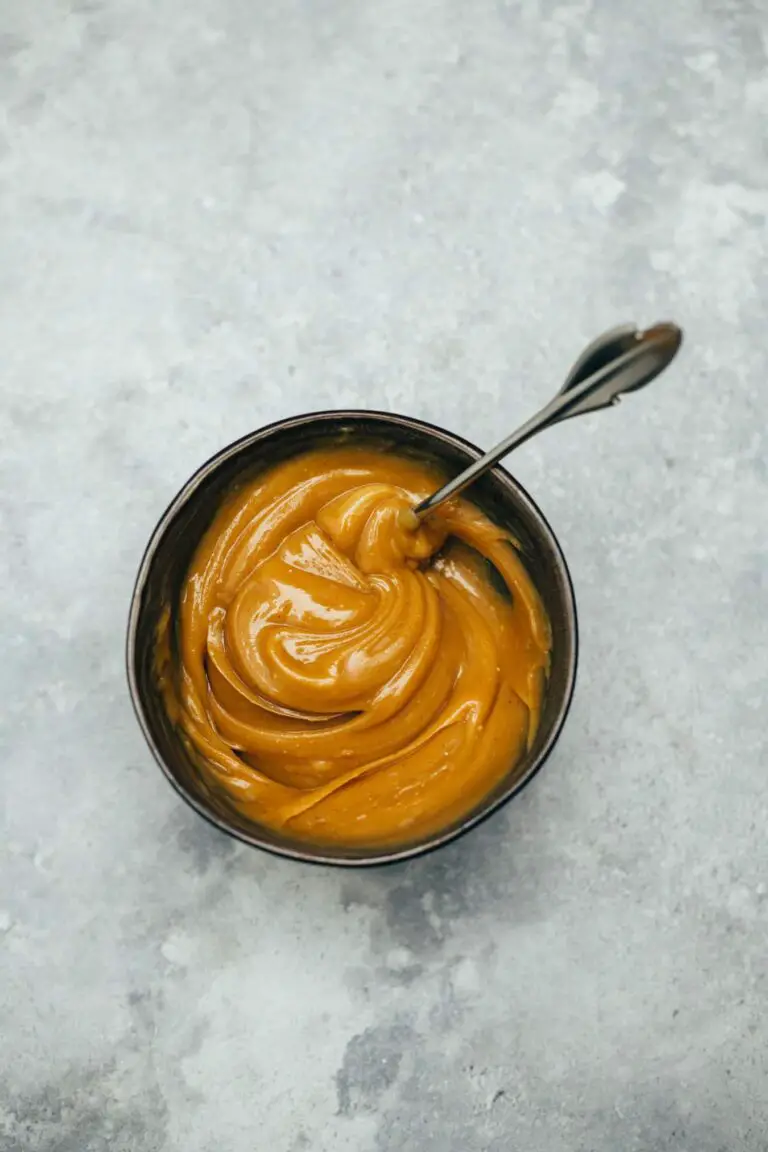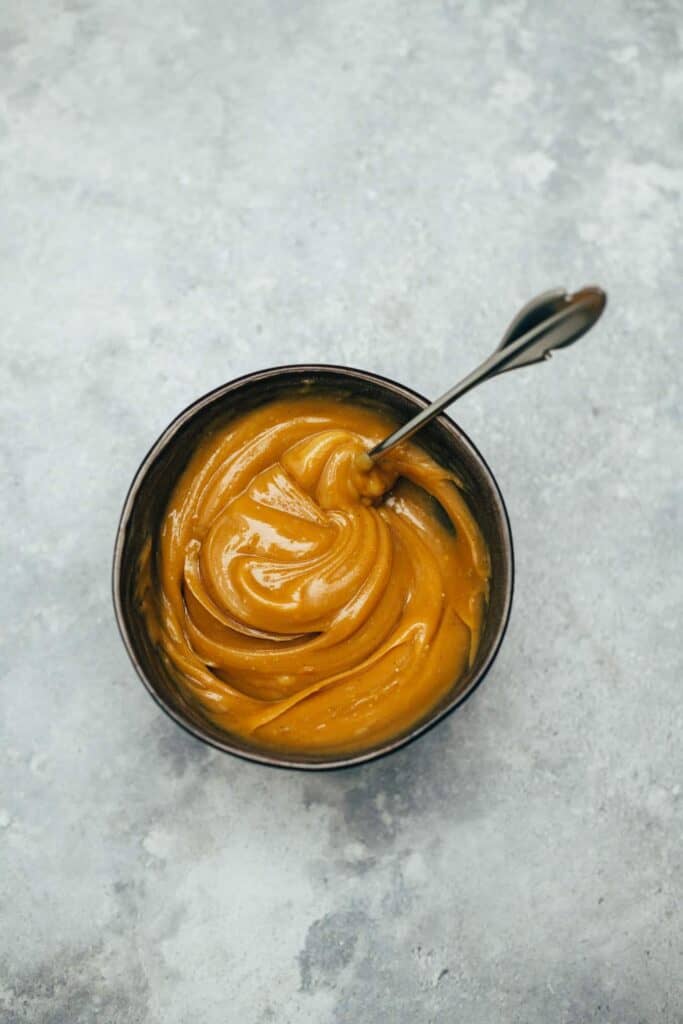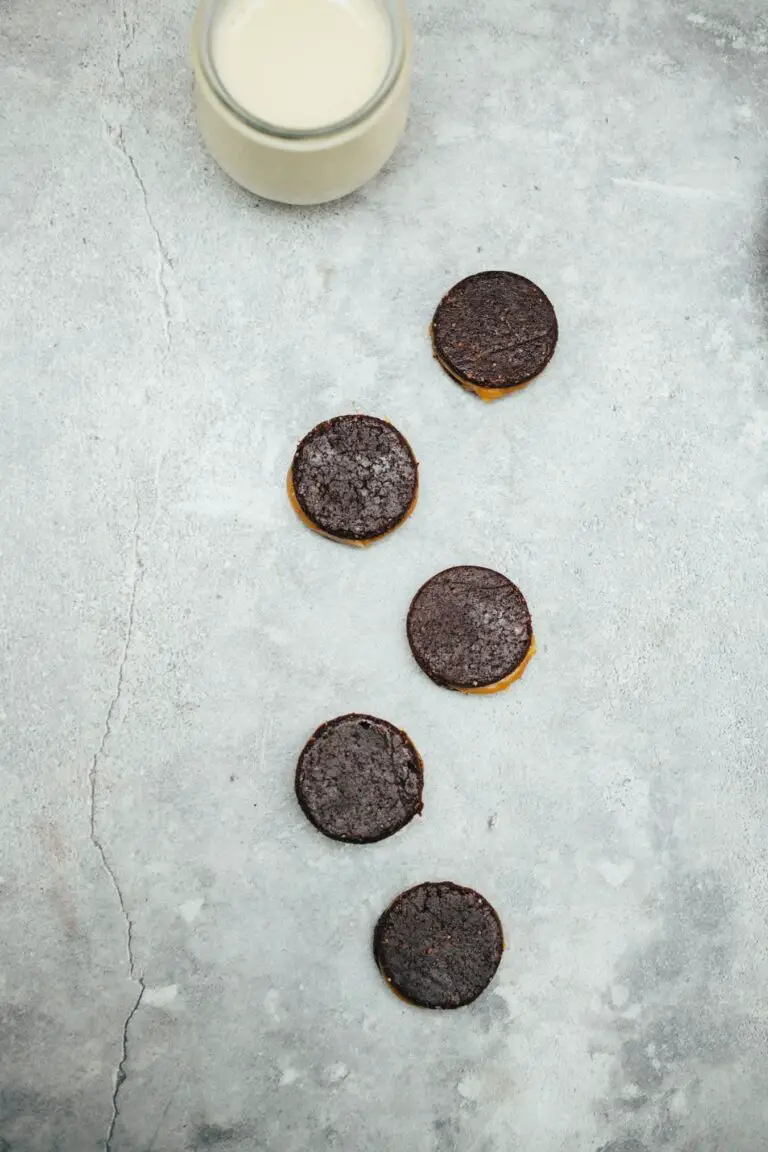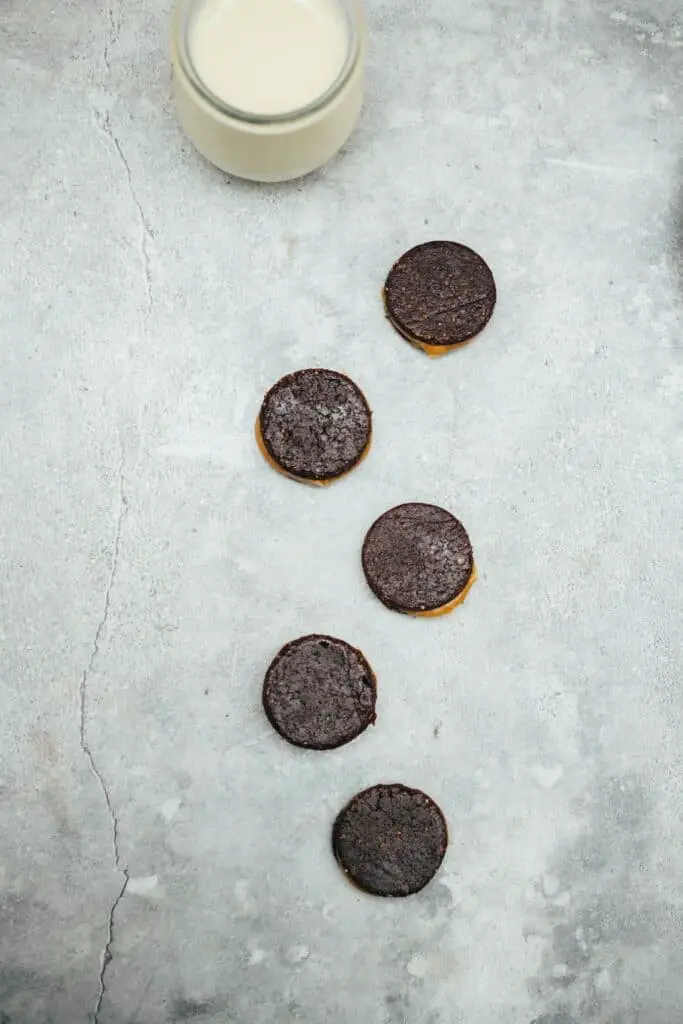 For our raw dough we need Dates (I use king dates or medjool), mixed nuts of almonds, Cashews and pecans, raw cacao and a pinch of salt. The creamy filling consists of cashew nut mush, maple syrup and a little bourbon vanilla.
Another little tip about the processing of dates. I have a very powerful MagiMix (link at the very bottom) that I find perfect for making raw dough. If your blender is not that powerful, I recommend soaking the dates (especially if they are a bit drier) in hot water for approx. 30 minutes in hot water, drain and then process. This saves the mixer a lot of power and the raw dough turns out easier.
Nutty and creamy, Oreos go perfectly with a cup of coffee, Immune Booster Latte , Chocolate Chia Smoothie or Golden Milk . Yummy!
Vegan Oreos (raw) are:
nutty
chocolatey
creamy
Natural sweetened
Quickly made
Let's go with this dream of nuts and vanilla cream. I hope you enjoy the reel and of course about a review at the bottom of this page. If you post a picture, use the hashtag #veganevibes.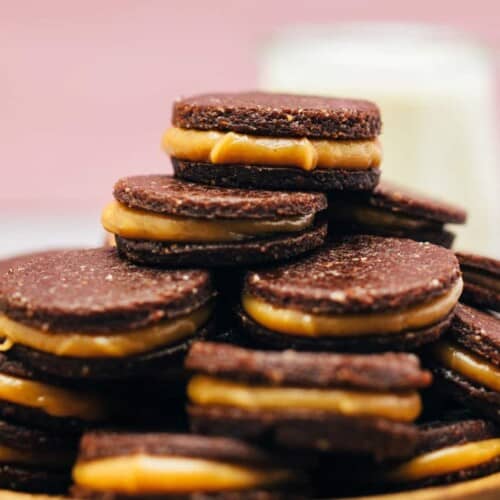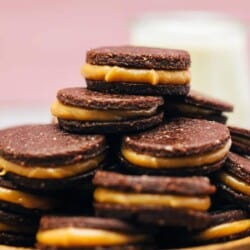 Vegan Oreos (raw)
Extremely delicious, nutty-chocolatey and raw Oreo cookies for the perfect energy in between, vegan and naturally sweetened. Filled with a delicious cream of cashew butter and vanilla.
AUTOR: VEGANEVIBES
FÜR DEN ROHEN TEIG:
120

g

Medjool Dates

entsteint

100

g

Almond

100

g

Cashews und Pekannüsse gemischt

hier gerne Nüsse nach Wahl mischen und verwenden

22,5

g

raw cacao powder
FÜR DIE FÜLLUNG:
100

g

Cashew Butter

alternativ Cashewnüsse 30 Minuten in heißes Wasser einweichen, abseihen und dann verarbeiten

45

ml

Maple Syrup

¼

TL

Bourbon Vanilla

ground
Anleitung 
Sollten die Datteln sehr hart sein, vor der Verarbeitung

30 Minuten

in heißes Wasser einlegen und abseihen. Bei qualitativ hochwertigen Medjool Datteln kann dieser Schritt ignoriert werden, da die Datteln in der Regel weich genug sind.

Für den Teig alle Zutaten in einen Food Processor (ich verwende hier meinen MagiMix) oder Hochleistungsmixer geben und mixen bis ein gleichmäßiger Teig entstanden ist, der noch leicht bröselt.

120 g Medjool Dates,

100 g Almond,

100 g Cashews und Pekannüsse gemischt,

22,5 g raw cacao powder,

A pinch of salt

Es sollte alles gut verbunden sein sich etwas ölig anfühlen (das ist das natürliche Öl der Nüsse).

Rohen Teig auf ein Backpapier geben, etwas plattdrücken und ein weiteres Backpapier darauflegen.

Mit einem Teigroller so lange ausrollen bis der Teig gleichmäßig flach und etwa 0,25 – 0,5 cm dick ist.

Mit einem runden Ausstecher rohe Kekse ausstechen (siehe Abbildung). Vorgang wiederholen, bis der ganze Teig verbraucht ist. Die Anzahl der Kekse kann je nach Größe des Ausstechers unterschiedlich sein.

Rohe Kekse ins Gefrierfach stellen und währenddessen die Füllung zubereiten.

FÜR DIE FÜLLUNG das Cashewnuss Mus mit dem Ahornsirup und der Vanille verrühren bis sich eine gleichmäßige Creme gebildet hat.

100 g Cashew Butter,

45 ml Maple Syrup,

¼ TL Bourbon Vanilla

Je einen Keksboden mit der Füllung bestreichen und einen weiteren Keks darauflegen. So lange wiederholen, bis alle Kekse verbraucht sind. Genießen!

Restliche Oreos in eine wieder verschließbare Box geben und im Kühlschrank oder am besten im Gefrierfach lagern.
Nährwertangaben
Serving:
1
Keks
Calories:
69
kcal
Carbohydrates:
6
g
Protein:
1
g
Fat:
4
g
Sodium:
1
mg
Potassium:
99
mg
Fiber:
1
g
Sugar:
3
g
Vitamin A:
5
IU
Calcium:
16
mg
Iron:
0.6
mg