Can you still remember earlier times in the cinema? The times when the Ice cream advertising was running and then coincidentally at the same time the Ice cream vendor came into the room? Of course, everything completely by chance! I remember always opting for ice cream confections. The small confections in the box, which could be consumed (or shared) so one by one with relish. Exactly this Ice cream reminds me of today's Recipe . However, a bit larger and in bar format. In any case, as always delicious, easy to make and without industrial sugar. Are you with us?
Survived a day in the freezer? Then the vegan Mylky Ways have but held for a long time.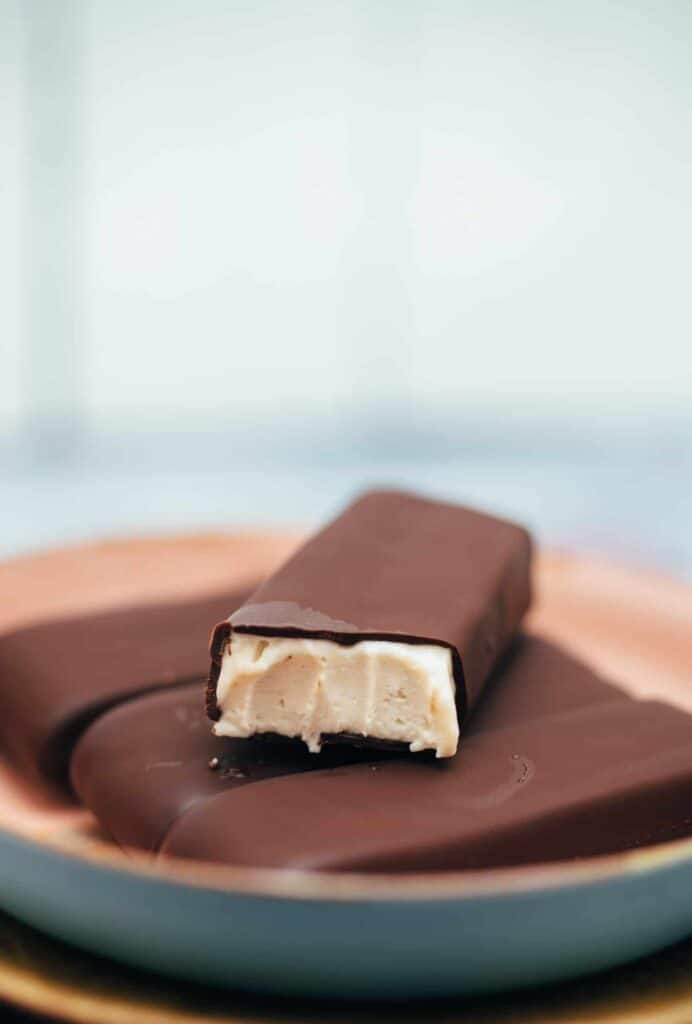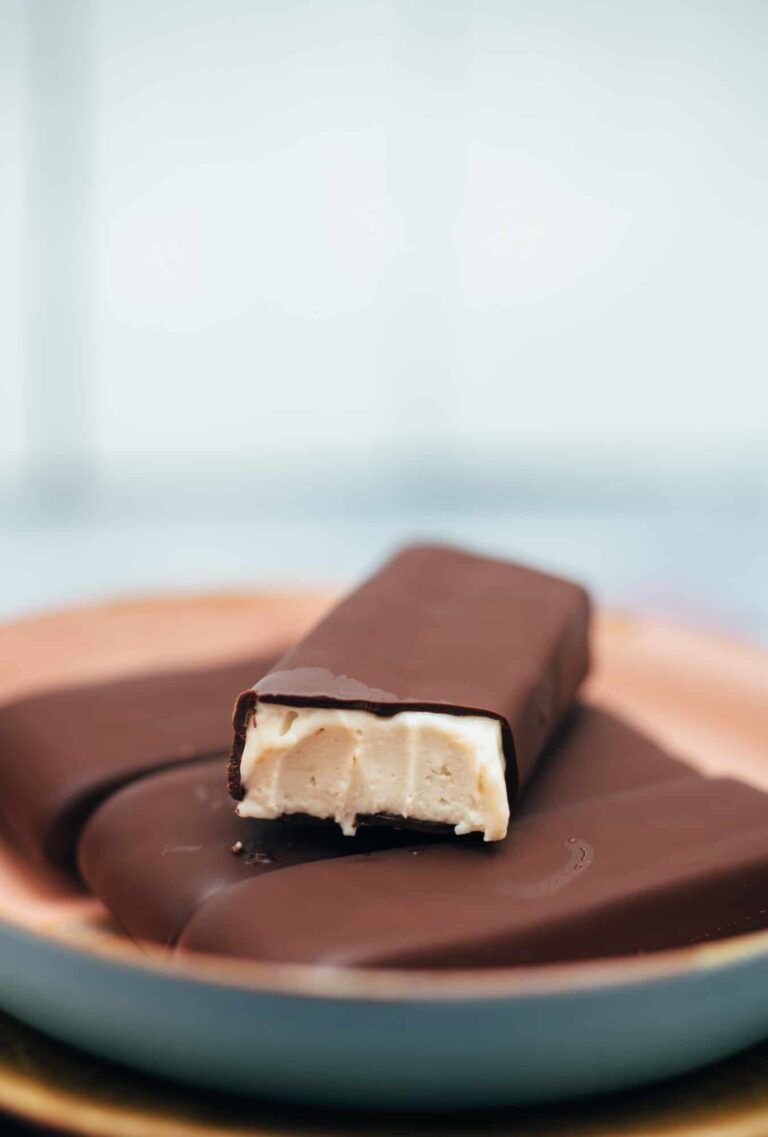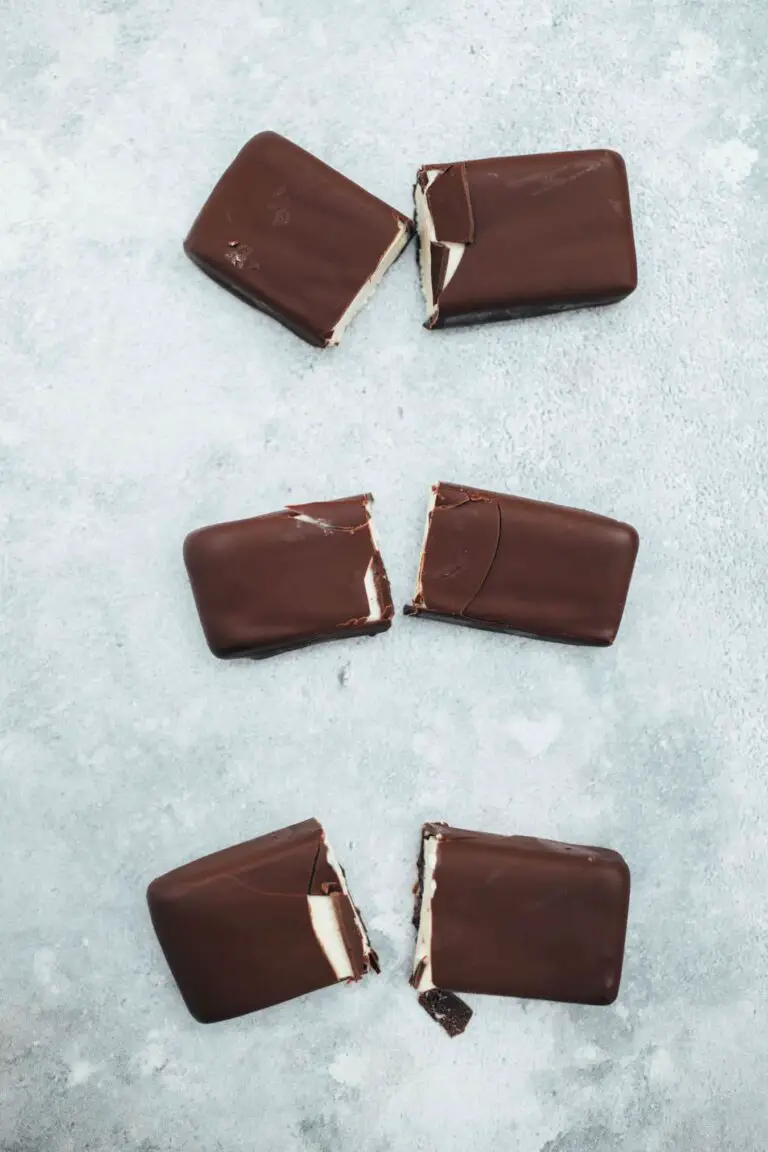 In fact, the production is more than simple. Soy vanilla milk, maple syrup, oil and Tapioca starch . Not anymore? No, sorry, I have to disappoint you, it will not be more. One thing to note, here works only soy milk and no other Plant milk . why? Because soy milk contains enough fat for our ice cream to emulsify nicely later. More about this later in the text.
TIP on the subject of oil: I'm a big fan of high-heat frying oils, mainly because they're flavorless. Very many dishes are heated, fried or grilled and here it would be pure waste to use an expensive, cold-pressed oil. Most frying oils are made from special high oleic sun or olive oils, which are higher in saturated fatty acids. With this you can heat up to 210 degrees without any problems and without changing the fatty acids.
Vegan ice cream bars with addictiveness? Then you are exactly right here.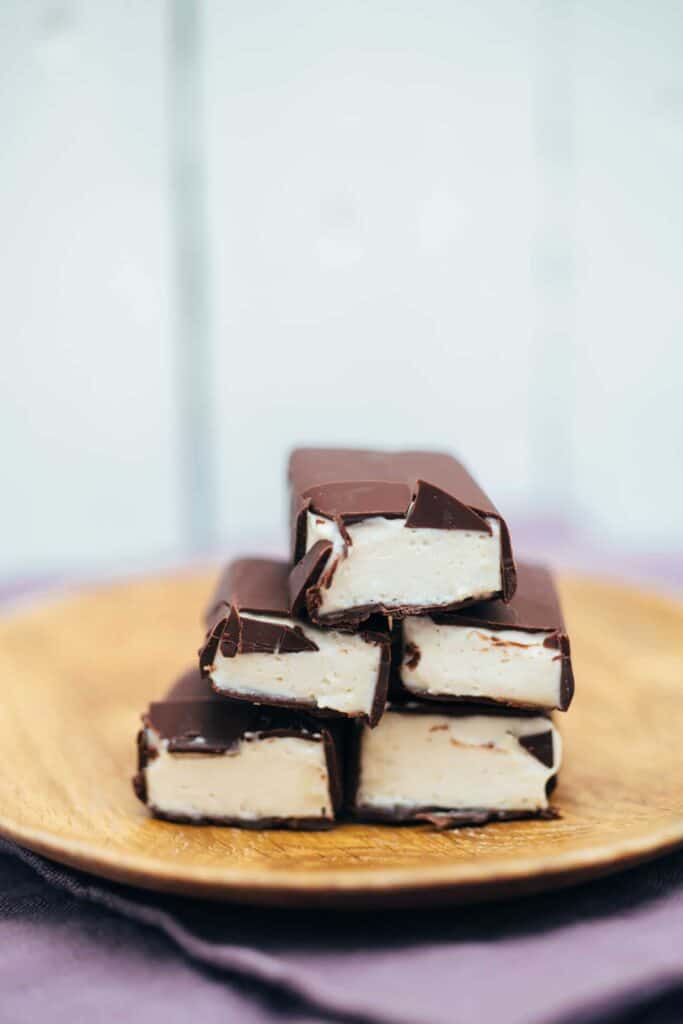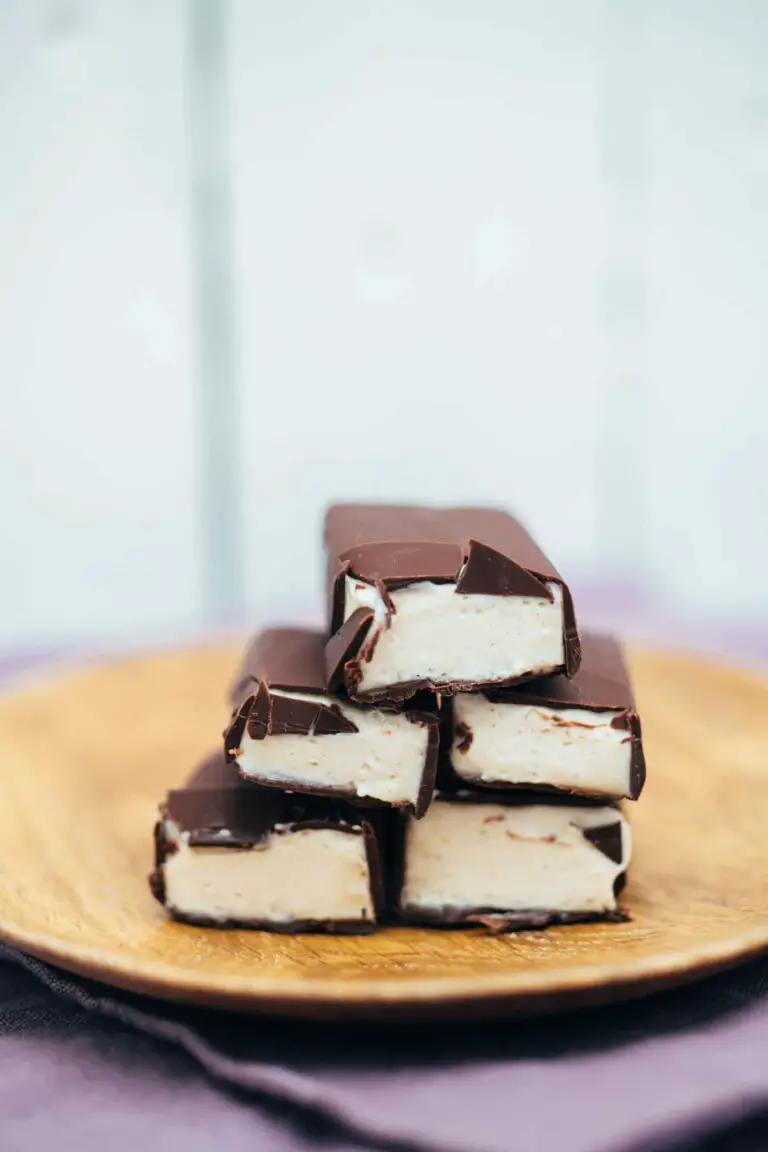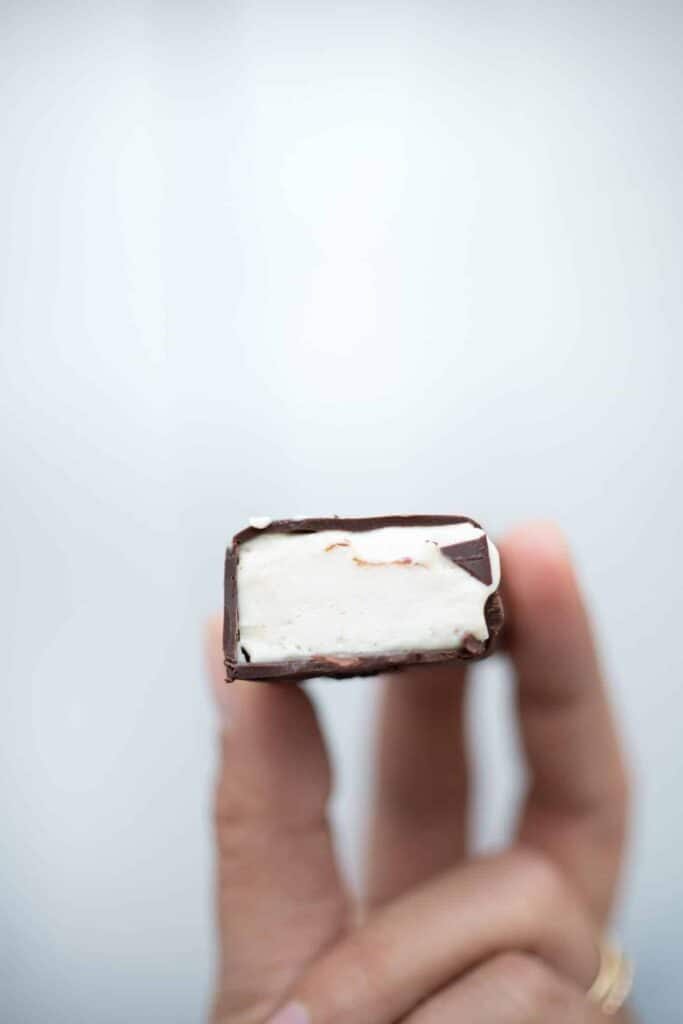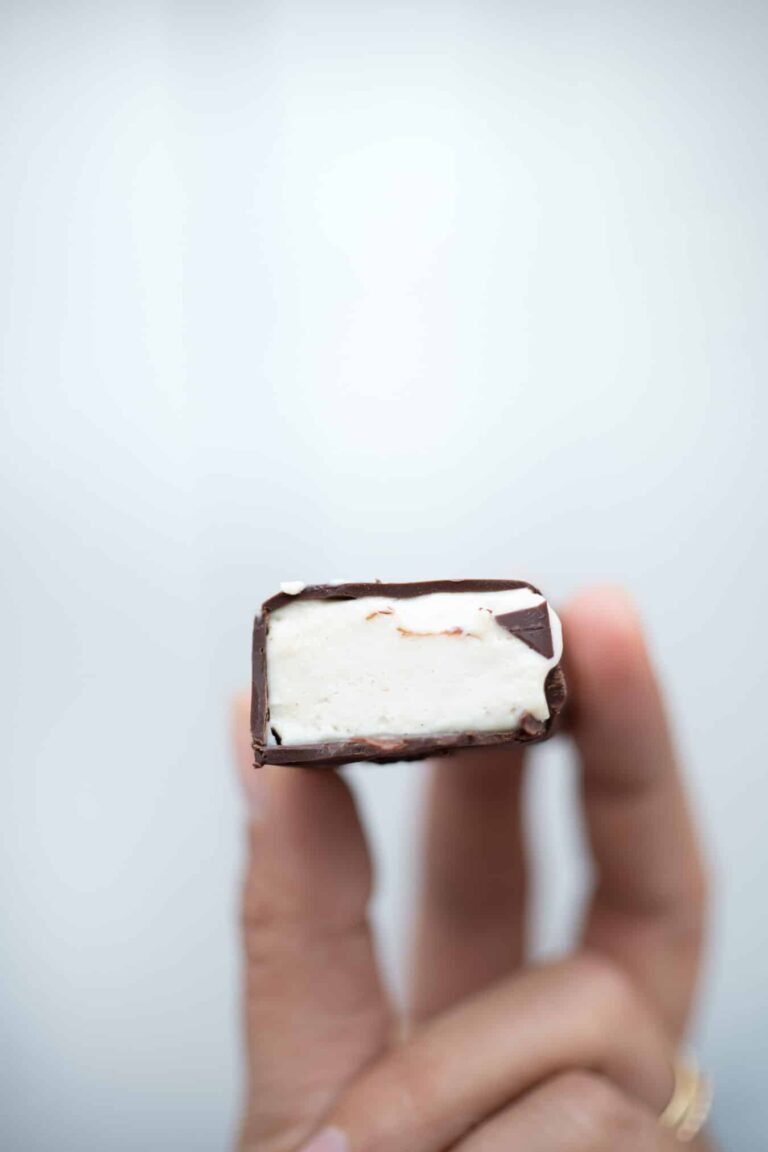 Why does our today's Ice cream now so incredibly creamy? First of all, it is due to the emulsion formed when mixing the soy milk and the oil. To ensure that this remains stable later, we use a natural emulsifier. What? Don't worry, it's just starch, more specifically tapioca starch, which I've used in numerous recipes (see vegan mozzarella) have used. It is obtained from a root and is indispensable in vegan cuisine . I have linked you my favorite product below (no sponsoring).
All that's missing is our chocolatey coating and a few tips on how to get it perfect:
Choose the right chocolate, here I prefer to use a couverture and not 70% dark chocolate. Personally, it's usually a tad too bitter and doesn't melt as quickly. This is due to the lower proportion of cocoa butter. Dark chocolate is best diluted with a tablespoon of coconut oil.
Melt slowly, at medium temperature in a water bath. The water should in no case boil, this can make the chocolate too hot, change its molecules and form unsightly spots and patterns as it cools. Patience is therefore required here.
The right tool, here I once bought a praline set with draining grid and a few tools that work super for coating.
The bars are perfect as a dessert after a great vegan menu or for the small Ice cream craving in between. Especially for children, they are a healthy alternative to industrially produced Ice cream .
The simple vegan candy bars are:
Creamy vanilla
chocolatey
Delicately melting
Natural sweetened
Quickly made
Let's go with this dream from Ice cream . I wish you a lot of fun with the production and of course about a rating at the bottom of this page. If you post a picture, use the hashtag #veganevibes.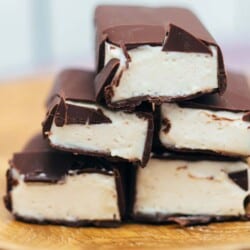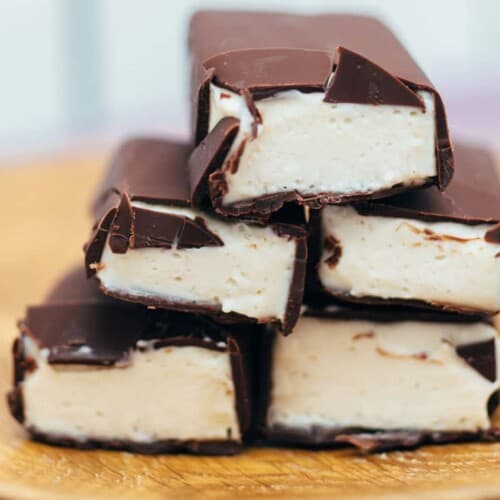 Vegan Mylky Way ice cream bar
Extremely delicious, vanilla-chocolate, vegan and gluten-free ice cream Milky Way Style for the ice cream craving temptation in between. Creamy, delicately melting, with a crunchy chocolate coating. Especially suitable as a healthy snack alternative for kids.
AUTOR: VEGANEVIBES
For the chocolate coating:
Anleitung 
FOR THE ICE Place soy vanilla milk and maple syrup in a high-powered blender.

250 ml Vanilla soy milk,

100 ml maple syrup

Turn blender to lowest setting and slowly pour in the oil. Here, cover the blender jar with your hand or a kitchen towel so that the liquid does not splash out too much when pouring in the oil.

Once the oil is completely used up, turn blender to a higher setting and blend until an emulsion is formed that looks something like mayonnaise.

Add tapioca starch to blender and blend on lowest speed until evenly combined.

Place a small saucepan on the stove and heat over medium heat. Pour in emulsified mixture from blender and heat, stirring constantly, until just before boiling point. Please stir constantly so that nothing can burn. The measurements should now be somewhat tough, but still easy to spread.

Line a small baking dish or other container, preferably rectangular, with paper towels and pour in the vanilla ice cream measures. Smooth, cover and place in freezer.

Allow to set

for at least 2 hours

, but ideally overnight.

FOR THE CHOCOLATE COATING Carefully melt the chocolate and coconut oil over a water bath.

200 g dark vegan chocolate coating,

15 g Coconut oil

Remove bars from freezer and from mold and cut into 16 even bars on a cutting board.

Skewer a bar with a praline fork (or a regular fork) and cover completely with chocolate. Strip with another fork and place on draining rack (or baking paper) to set.

enjoy! Freeze remaining bars, will last up to 2 months in a freezer-safe box.
Nährwertangaben
Serving:
1
Piece
Calories:
239
kcal
Carbohydrates:
13
g
Protein:
1
g
Fat:
21
g
Saturated Fat:
4
g
Sodium:
8
mg
Potassium:
36
mg
Sugar:
10
g
Vitamin A:
60
IU
Vitamin C:
1.2
mg
Calcium:
45
mg
Iron:
1
mg