Cold, gray, rainy, that's how January currently comes along. No snow, let alone sunshine hours (at least here around the Regensburg area). Actually, I could drink tons of hot chocolate on days like this, but sometimes it just has to be something else. Especially when it's so gloomy and cold and your colleagues are already catching their third flu of the season.
Immune Booster Latte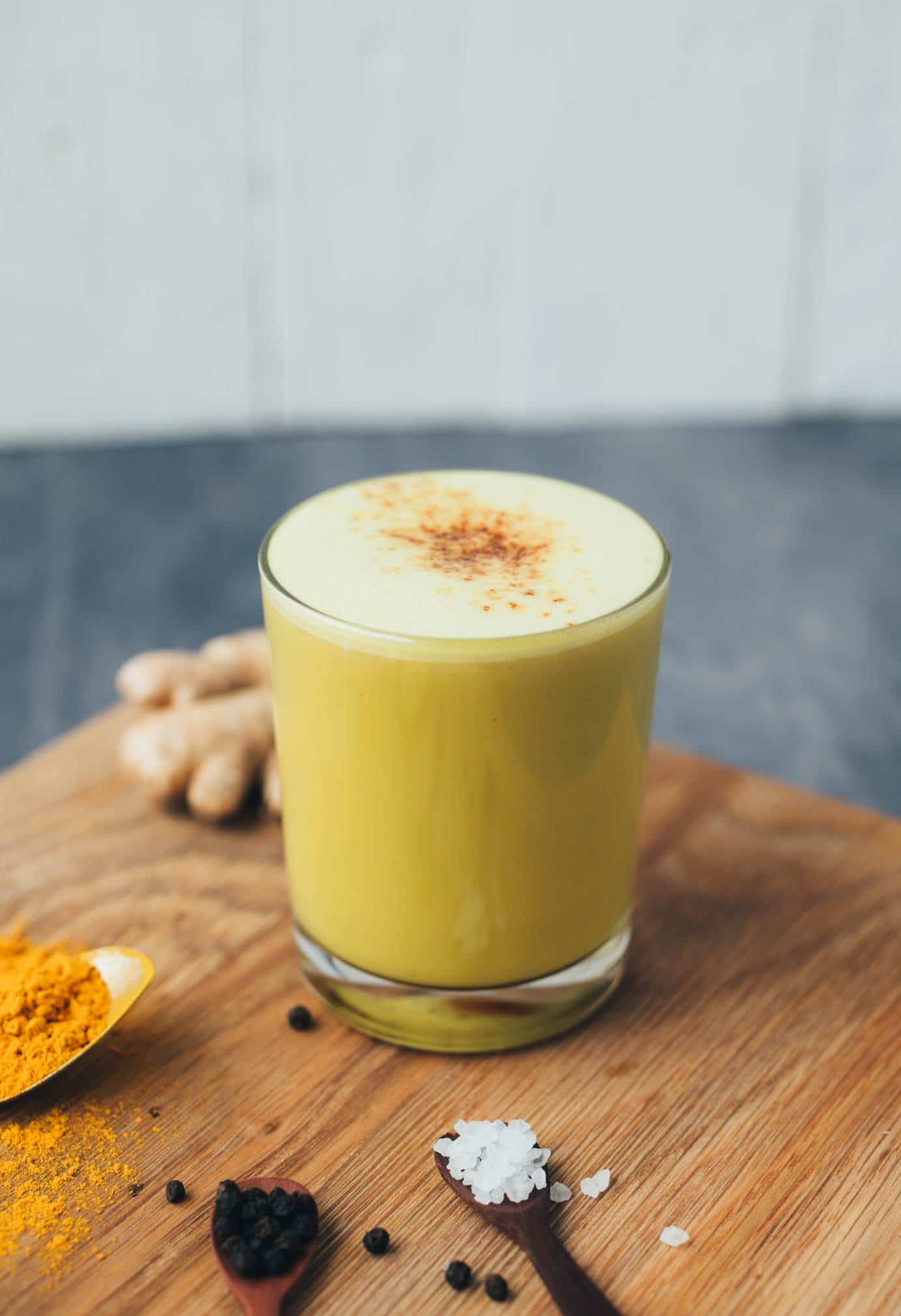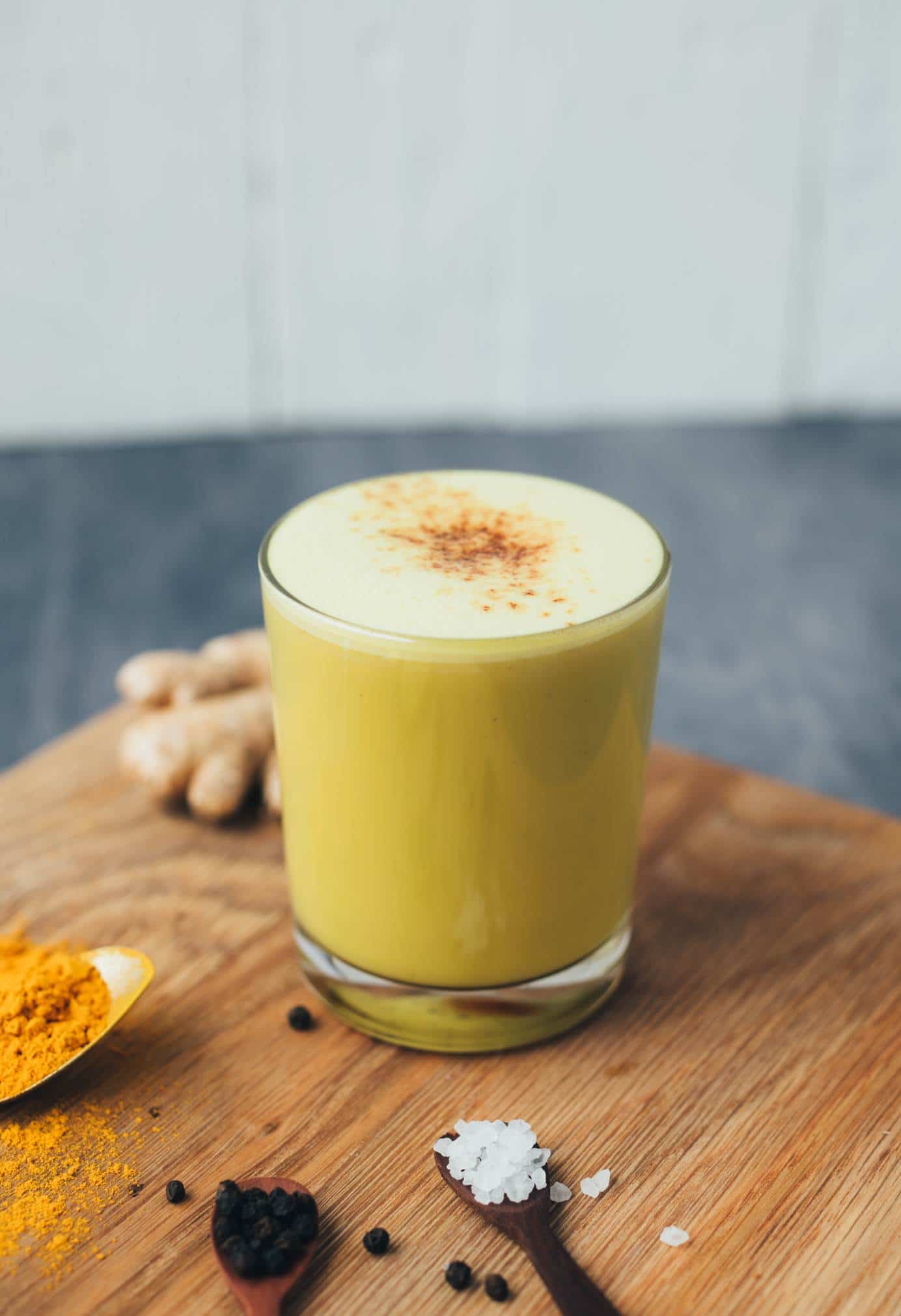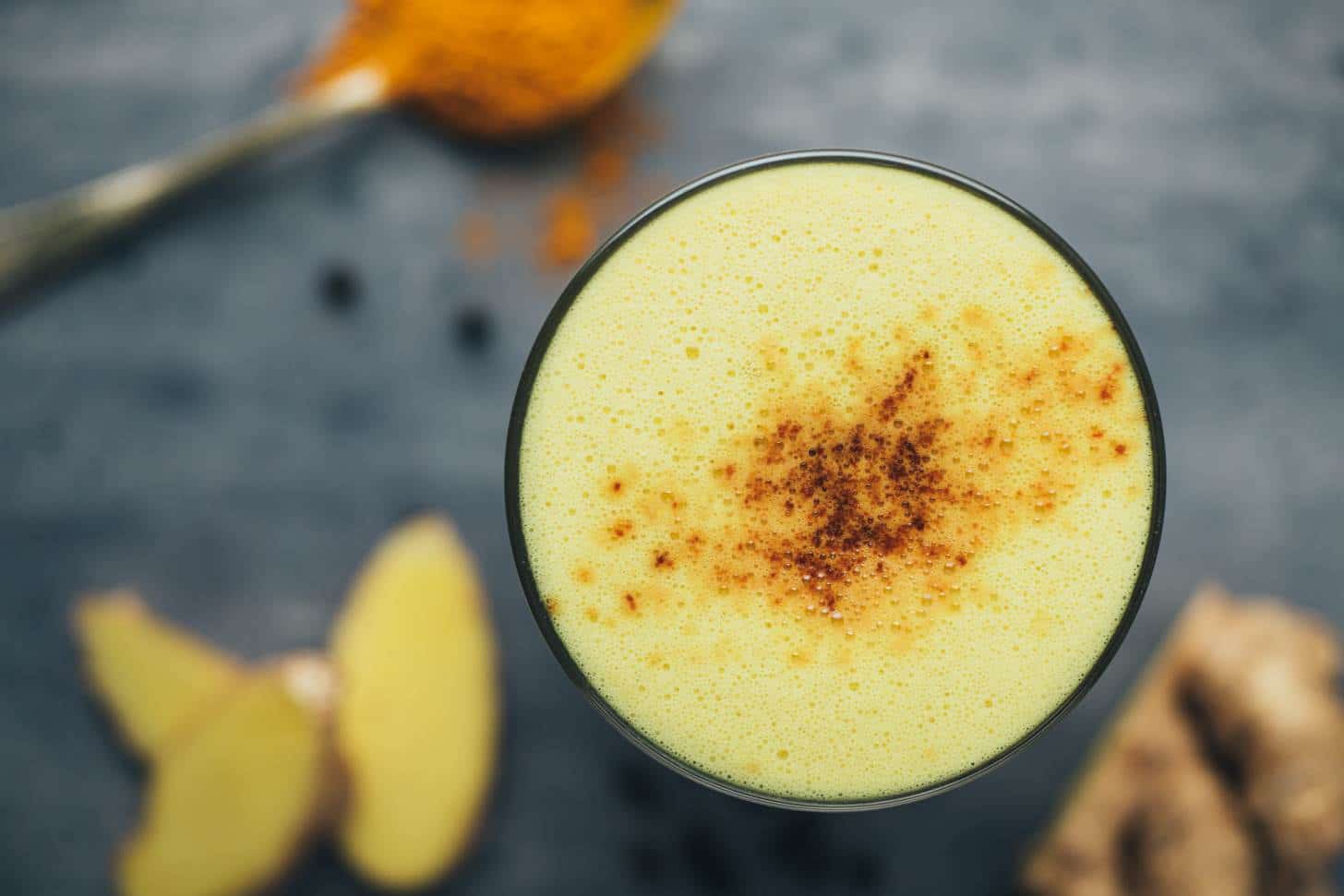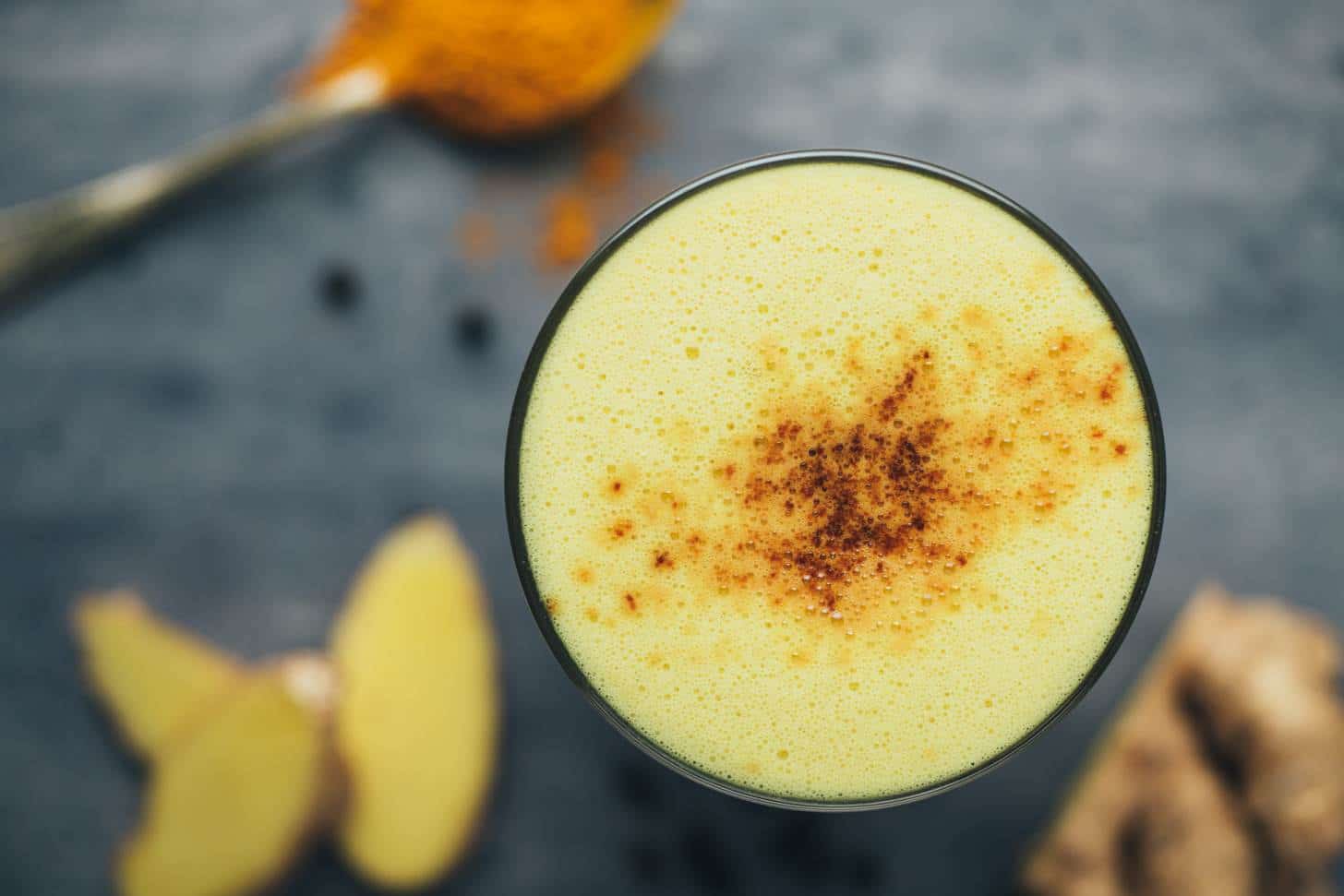 Immune Booster Recipe (5 minutes)
That's why this Immune Booster Latte is just the thing, because it not only provides a pleasant warmth and strengthens your immune system, but is also damn tasty:
Almond milk instead of cow's milk reduces the formation of acid in the body and provides a great creamy consistency
Turmeric has antioxidant, anti-inflammatory and can slow down the aging process
Ginger has an antibacterial effect and promotes blood circulation
Coconut blossom sugar with a lower glycemic index than raw cane sugar or other common sweeteners
Fresh turmeric root provides GOOD VIBES ONLY
Yummy! I prefer to use fresh turmeric root when it is available in the organic supermarket. Otherwise, turmeric powder also works wonderfully. When using turmeric, it is important to add black pepper, as the piperine it contains is important for its usability in the body. According to studies, the addition of black pepper increases the bioavailability of turmeric by 2000 percent!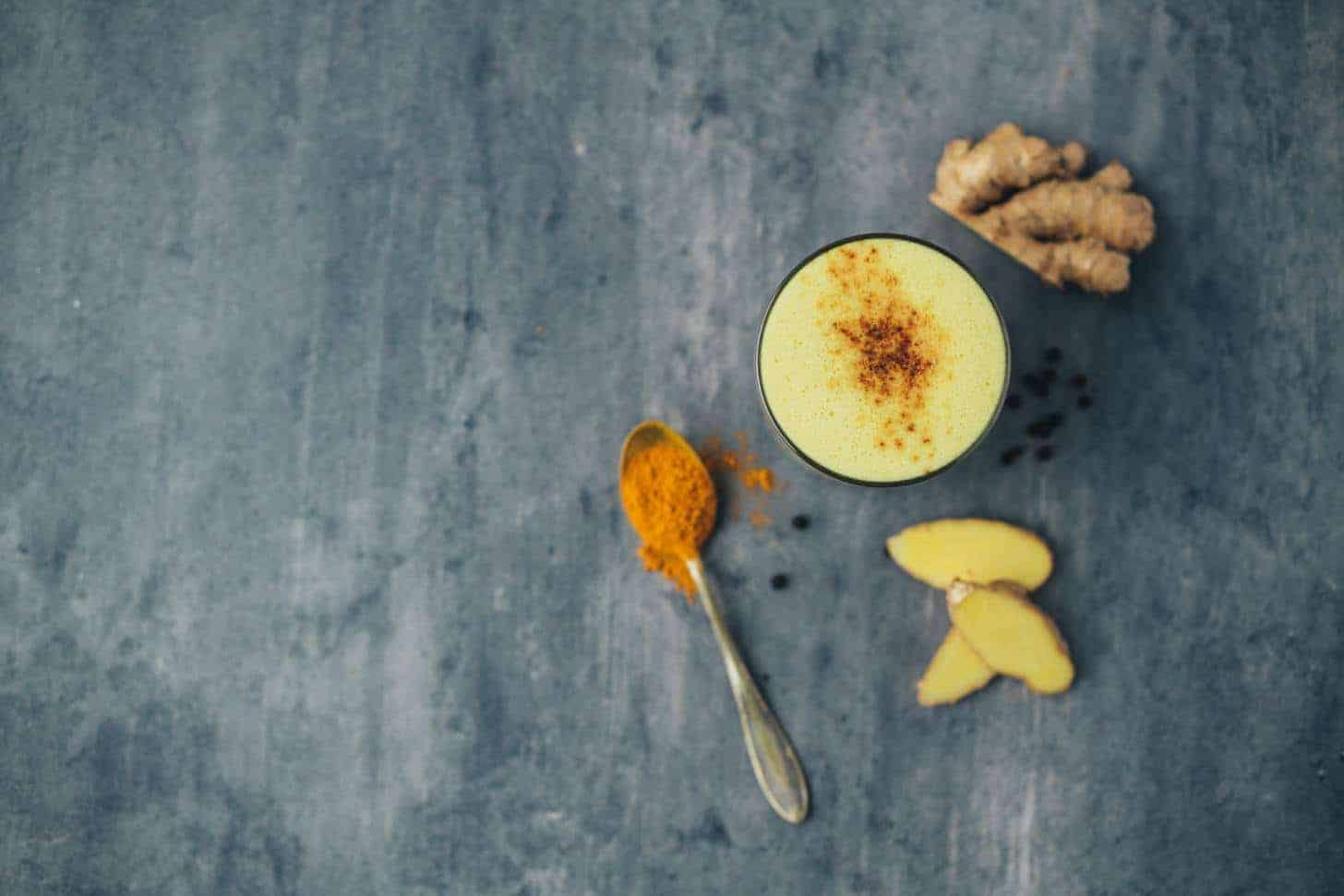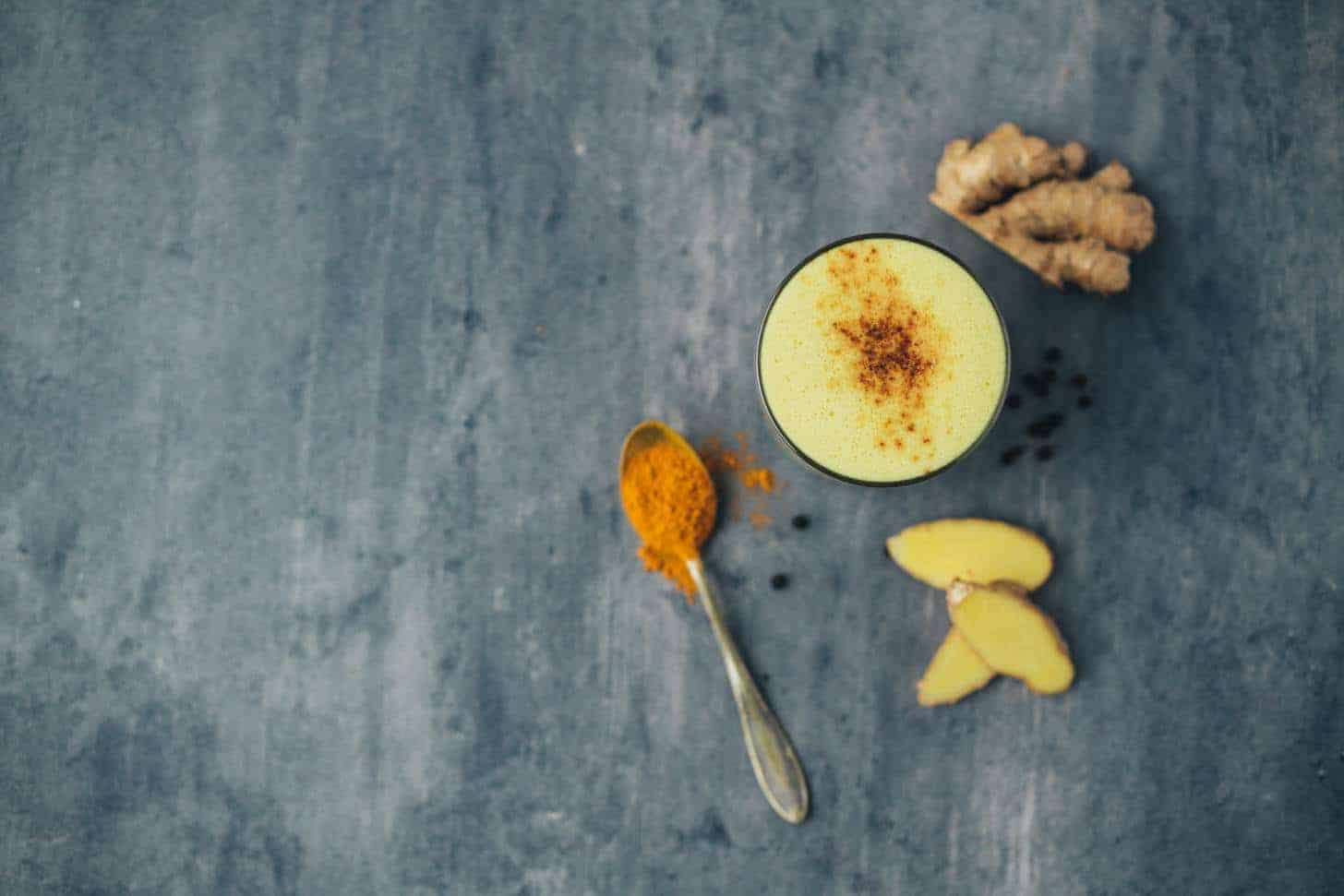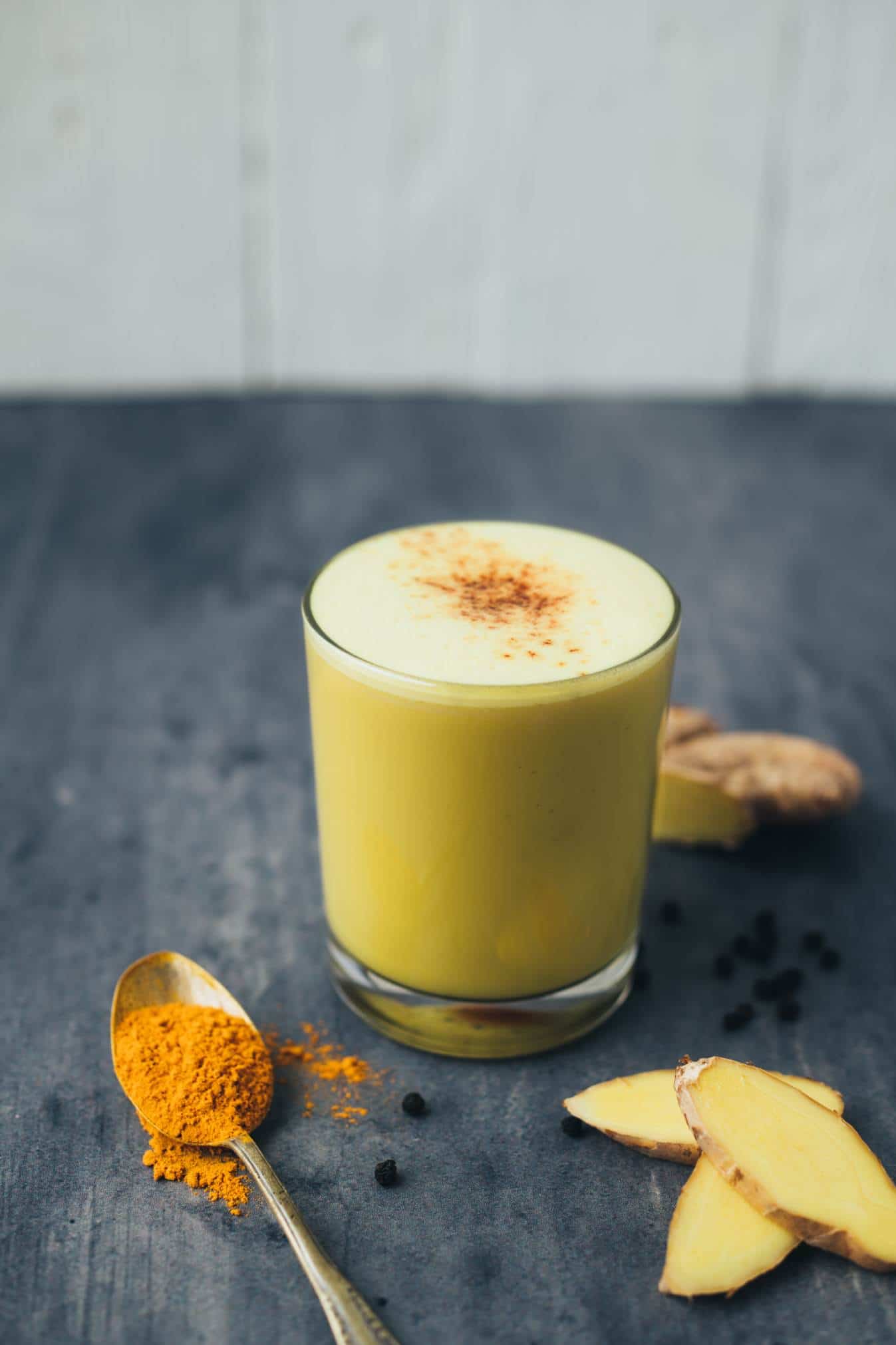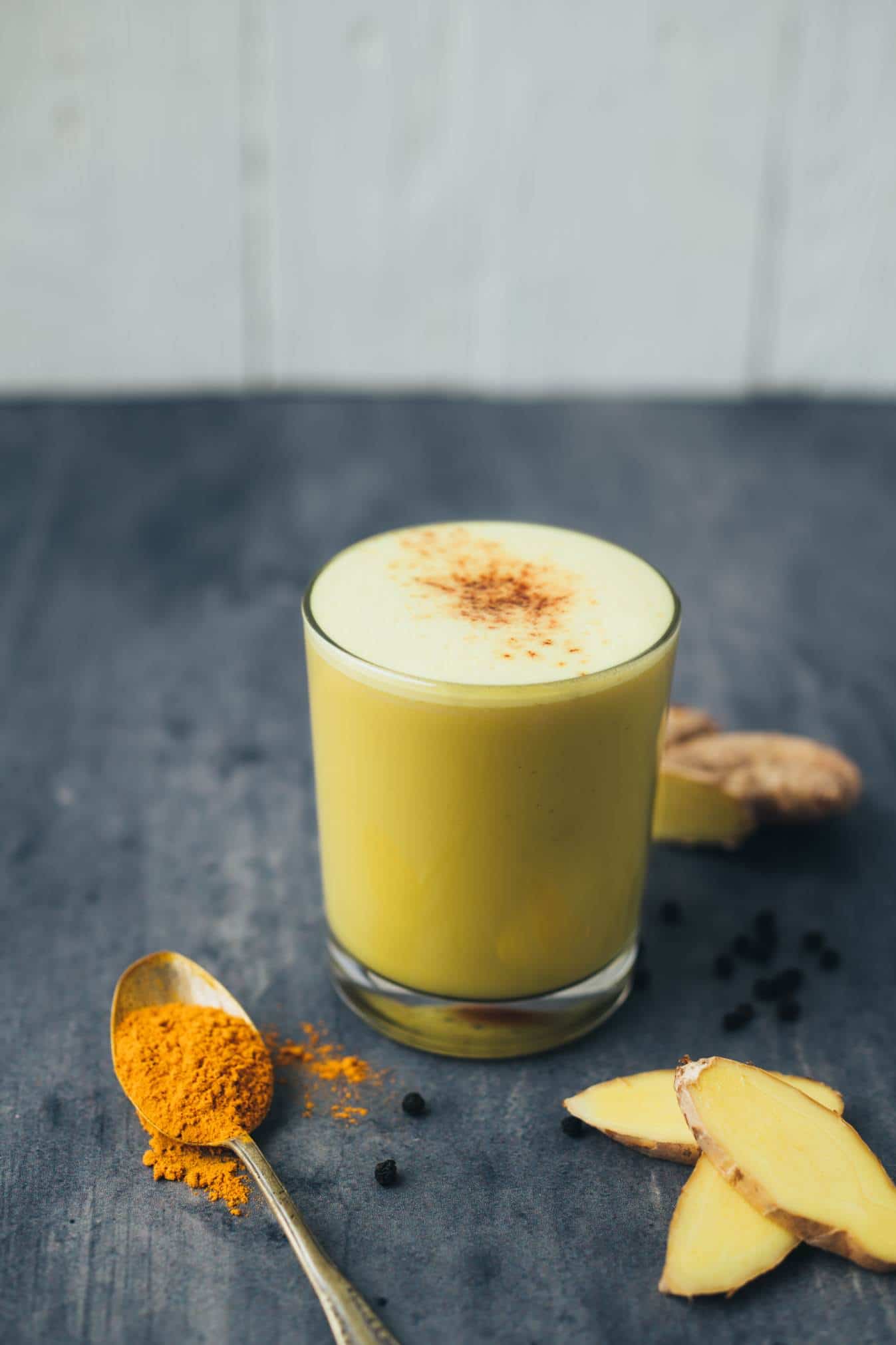 Essential for the Immune Boost latte is the addition of coconut oil. why? Turmeric is soluble in oil and it ensures that the ingredients can be absorbed optimally.
All this combined with dreamy, in my case. homemade almond milk . When I have a little more time, I also foam the milk extra to get even more of a "latte feeling" feel.
IMPORTANT NOTE: Turmeric is strongly coloring and can, for example, strongly discolor blender jars of high-performance blenders with only one application. When in doubt, work without a blender and process the ingredients in a small saucepan with a whisk (both stainless steel). The strong staining power is the only disadvantage of the healthy root. My Blendtec is now in any case slightly yellowish discolored, but as a food blogger you have to accept that.
So now but enough theory and off we go with this great tasting, healthy and immune system-boosting latte:
Warming
Pleasantly sharp
Naturally sweetened
Anti-inflammatory
Antibacterial
Very tasty
Perfect to go with, for example, the simple gluten free muffins or the 1-Bowl vegan pumpkin muffins .
It's latte time! If you love the recipe, I appreciate a review at the very bottom of this page. If you post a picture, feel free to use the hashtag #veganevibes.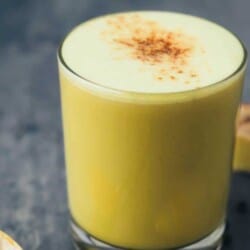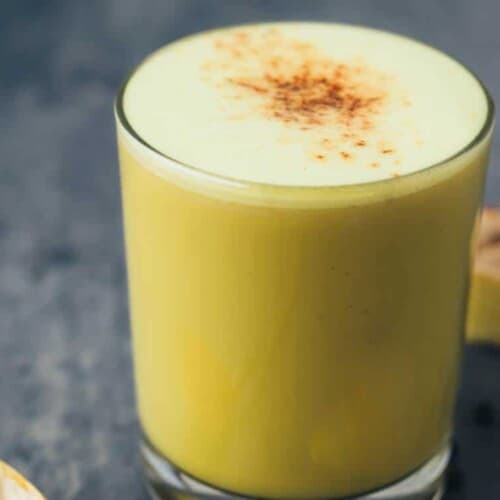 Creamy Immune Booster Latte (5 minutes)
A 5 minute latte with ginger and turmeric, naturally sweetened and enhanced with coconut oil and a pinch of fresh ground black pepper. Vegan, lactose-free and gluten-free.
AUTOR: VEGANEVIBES
480

ml

Almond milk

homemade or purchased

1

tbspn

freshly grated ginger or ground

2

tbspn

freshly grated turmeric root or ground

NOTE: Use gloves with fresh turmeric root, stains extremely

1

tbspn

Coconut oil

½

tbspn

freshly ground black pepper
Anleitung 
Preparation with the HIGH PERFORMANCE MIXER

(recommended especially when using fresh turmeric and ginger root): Heat almond milk in a small saucepan and bring to the boil briefly. Add ginger, turmeric, coconut oil, coconut blossom sugar and pepper to blender jar,

Pour in and blend on high speed for

30-60 seconds to

make a creamy latte. Pour into two cups and enjoy!

480 ml Almond milk,

1 tbspn freshly grated ginger or ground,

2 tbspn freshly grated turmeric root or ground,

25 g Coconut blossom sugar,

1 tbspn Coconut oil,

½ tbspn freshly ground black pepper,

A pinch of pink Himalayan salt or sea salt

Prepare on the stove (if no blender, work best with dried ginger and turmeric): Put all ingredients in a milk pot or saucier and bring to a boil briefly. Stir until all ingredients are well mixed and pour into two cups, enjoy!


GENERAL NOTE on the use of turmeric:The spice stains very strongly, therefore cover surfaces accordingly or clean thoroughly immediately. Possibly use gloves during processing (especially with fresh turmeric).
Notizen
NOTES /HELPFUL ACCESSORIES:
Nährwertangaben
Serving:
1
Cup
Calories:
83
kcal
Carbohydrates:
12
g
Protein:
1
g
Fat:
3
g
Sodium:
336
mg
Potassium:
25
mg
Sugar:
8
g
Calcium:
288
mg
Iron:
0.4
mg