This week was a real turmoil in the vegan scene, why? A major burger chain has launched something very special. A vegan burger! I ask myself, why not one vegan cake ? For example, such a delicious blueberry pie, because it works without any problems without Egg and milk. So dear burger chain, if you might want to add a few more vegan items to your lineup, please contact me. Joking aside, I make my Burger myself and my Cake of course. Today we have something delicious. So, let's go (as we Bavarians say!).
BLUEBERRY-LEMON COMBO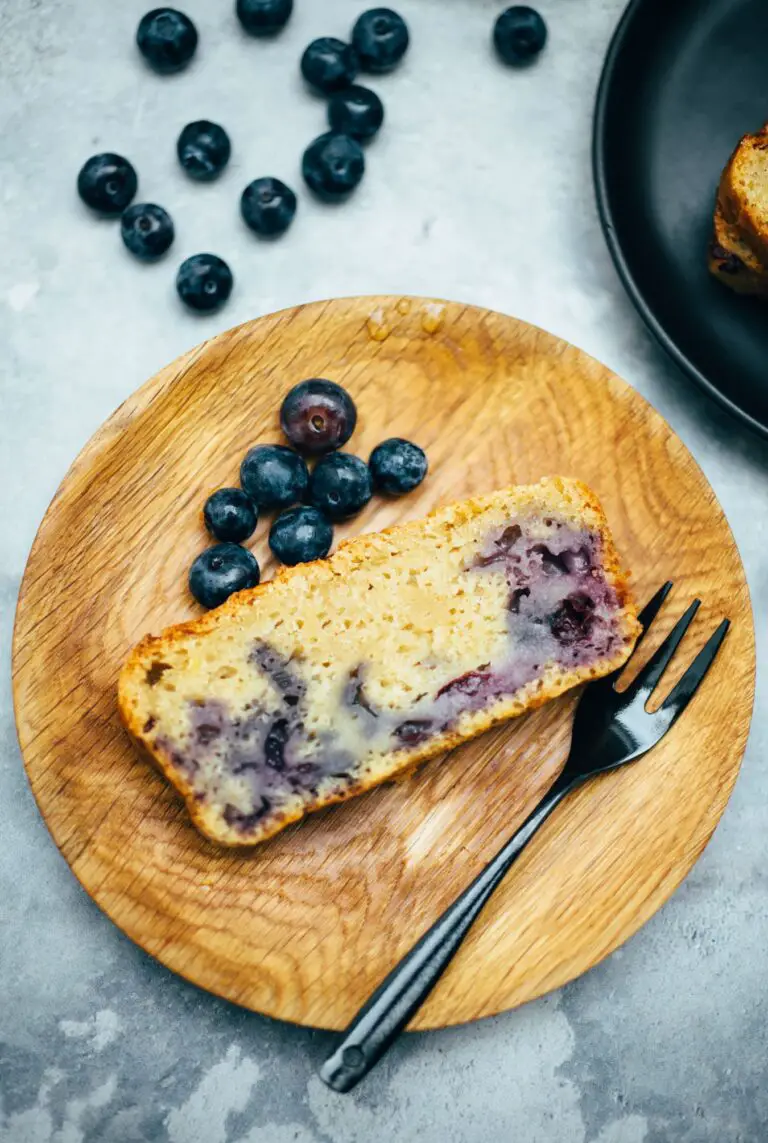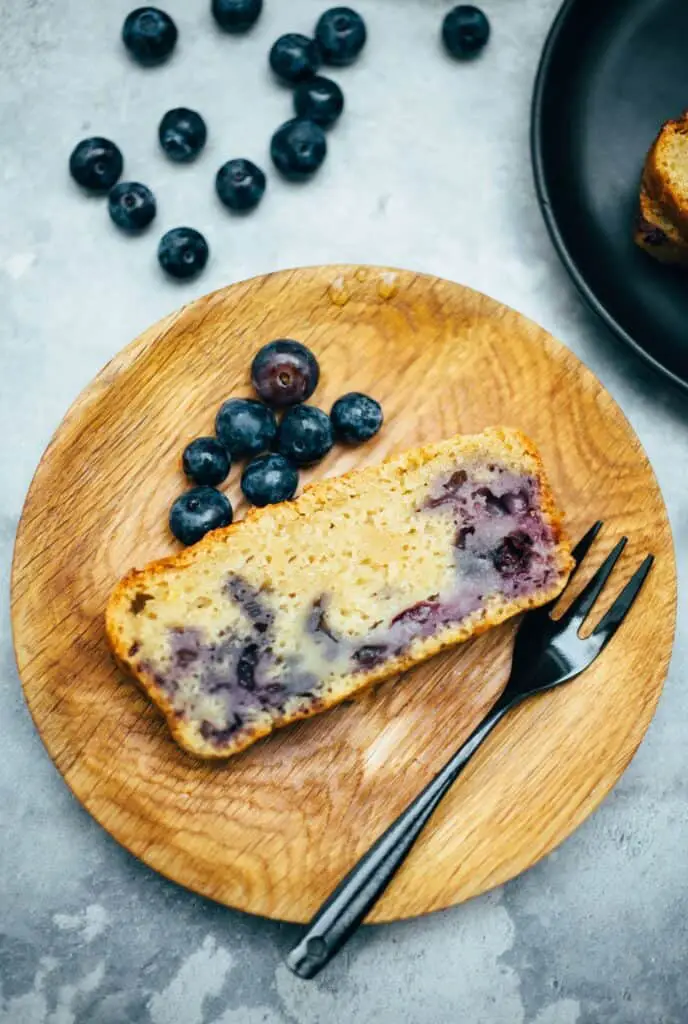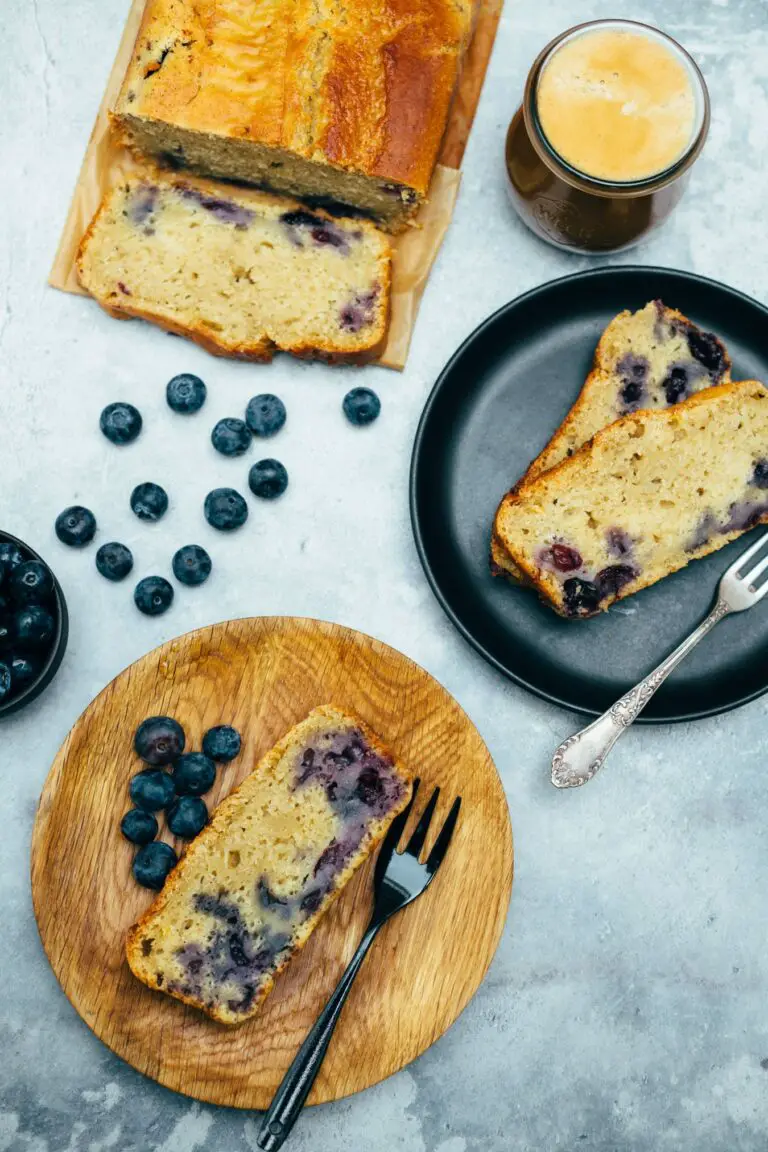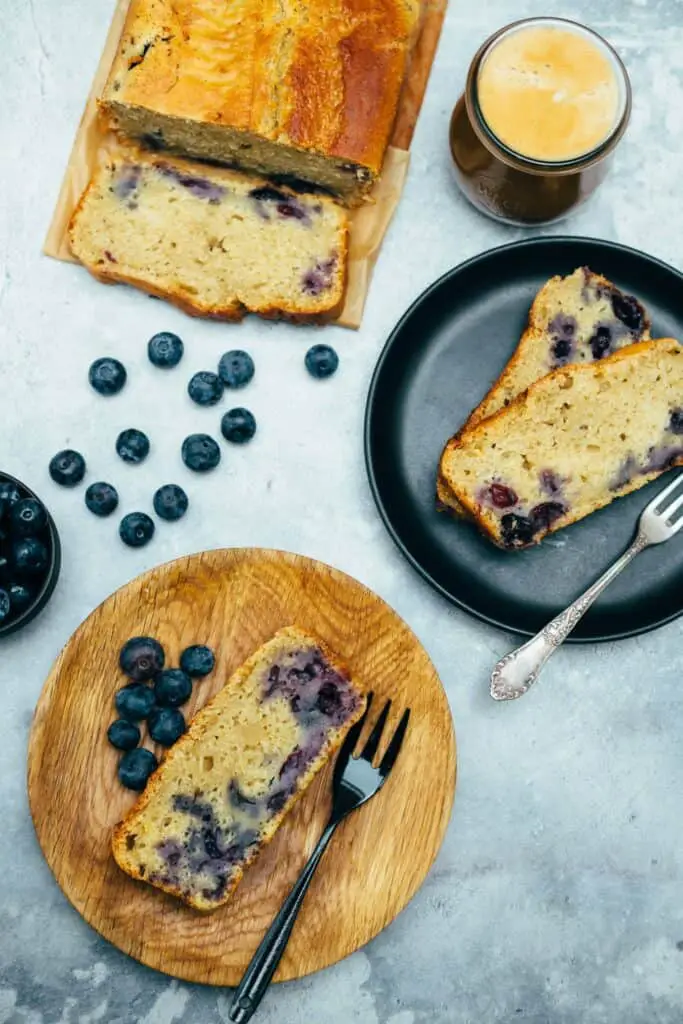 I ask myself every time after I have baked a Cake baked, where it goes so quickly? Of course, I have to test one piece and then my husband (who also has to test), my brother, my father and so on and so forth. Well, I don't need to be surprised in any case, that in spite of vegan food no six-pack comes to light. After all, we are talking about cake here and there is oil and sugar in it. After all, there are such low-calorie protein cakes, but hey! No thanks, I treat myself then but rather a really thick piece me really calories.
The blueberry cake comes with a few ingredients. Almond milk , lemon juice, baking soda, frying and baking oil, coconut yogurt, spelt flour, baking powder, raw cane sugar, lemon zest, bourbon vanilla, a pinch of sea salt and blueberries. Here it does not matter if the blueberries are frozen or fresh, both work.
ARE BLUEBERRIES ACTUALLY HEALTHY?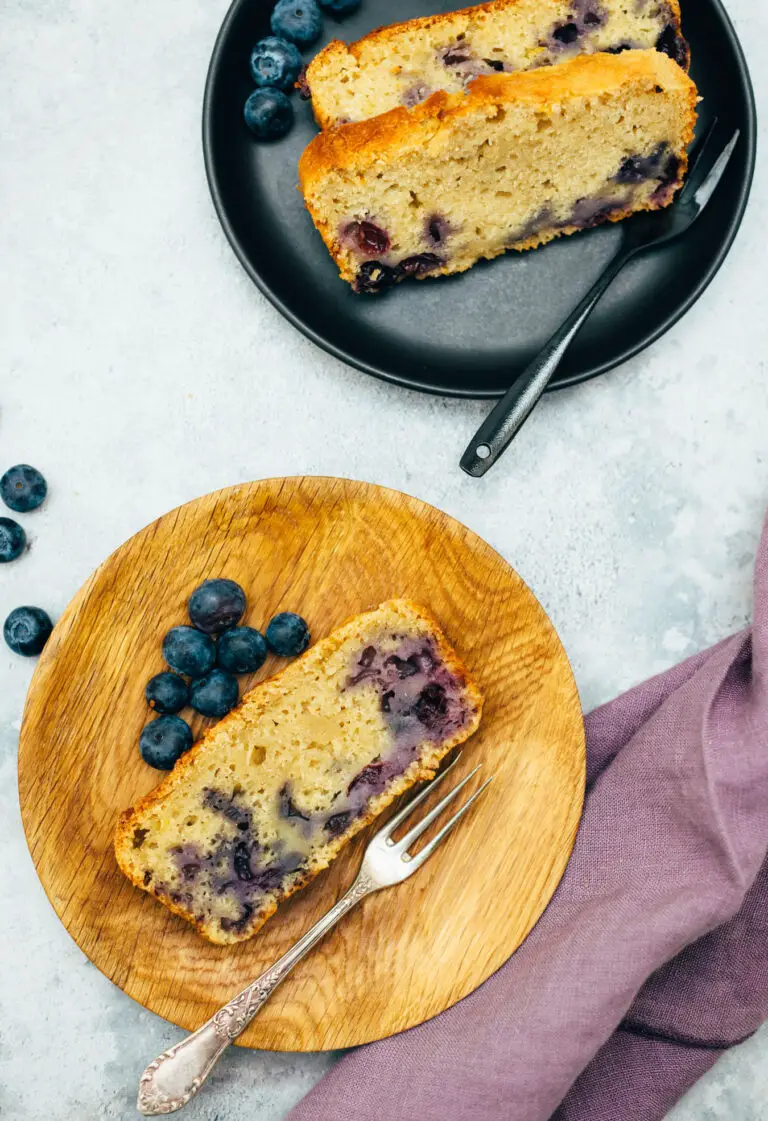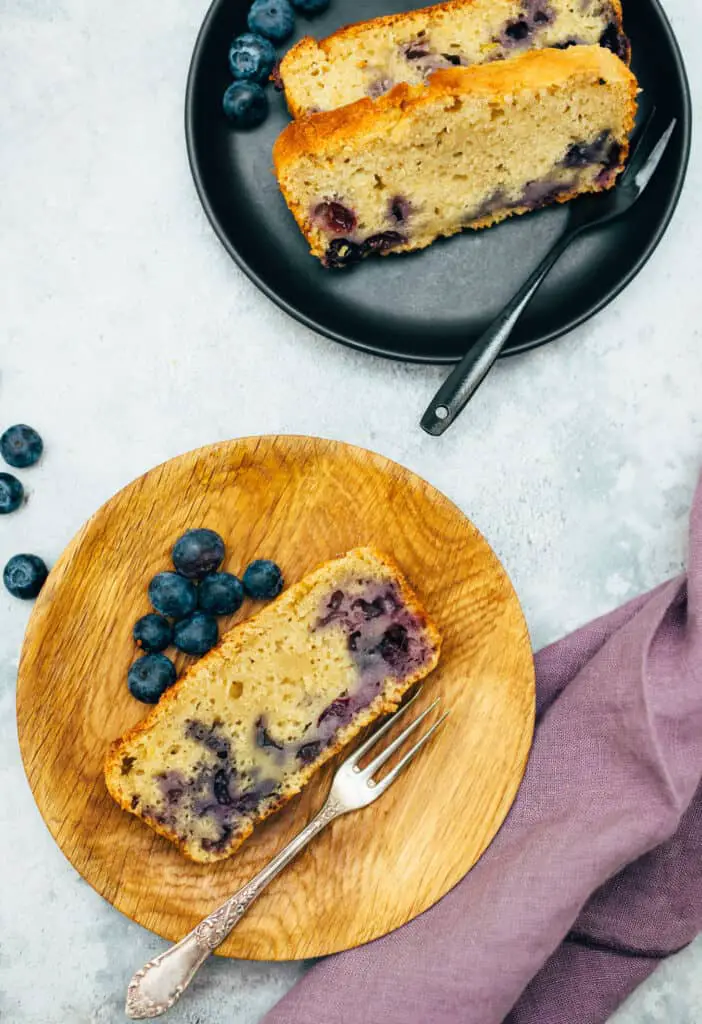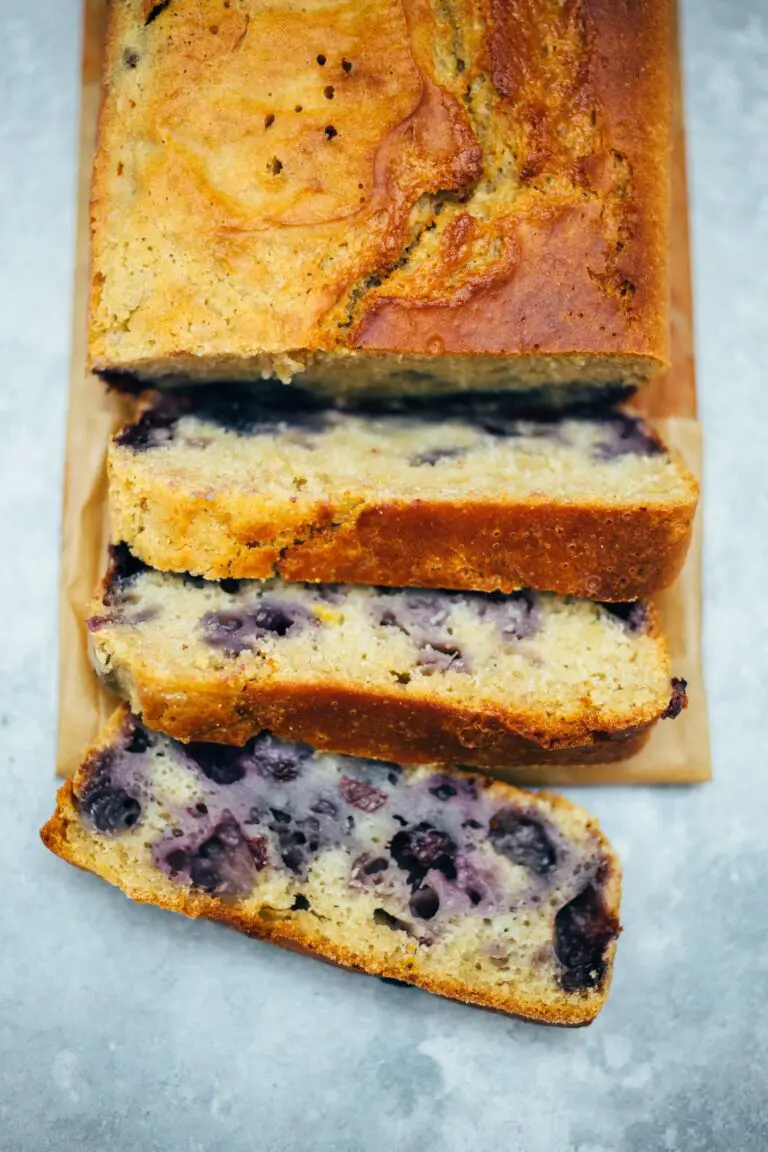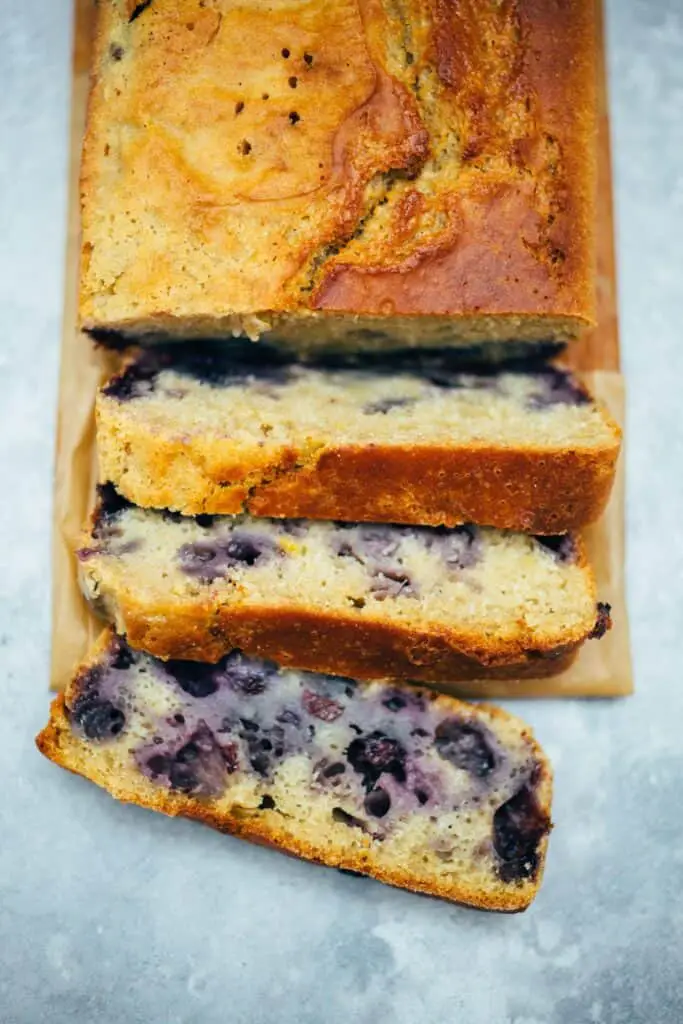 I can clearly answer yes to this question, because they contain:
many antioxidants, more precisely anthocyanins (the color of the berries are virtually the antioxidants)
up to 10 times more antioxidants compared to other fruits
Carotene
Vitamin A, C, E
Iron, magnesium, calcium and potassium
I always recommend buying berries in organic quality, especially because they have a very thin skin. For this reason, they absorb pesticides much more intensively than fruits, with a thicker skin. The blueberries lose some of their nutritional value when baked, so just snack on a handful of fresh berries every now and then.

Perfect for this I recommend a glass of Vegetable milk , hot chocolate or simply a classic cup of coffee. Those who like Cream is happy about a blob of Homemade coconut cream .
The simple vegan blueberry pie is:
Pleasantly sweet
fruity
Oil reduced thanks to coconut yogurt
juicy
fluffy
Let's get started with this juicy blueberry pie. I hope you enjoy baking and of course about a review at the bottom of this page. If you post a picture, use the hashtag #veganevibes.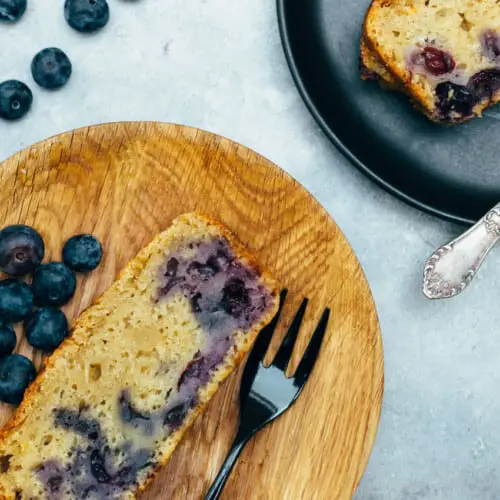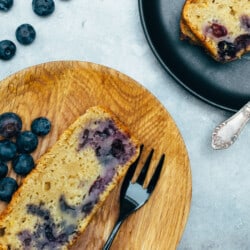 Simple vegan blueberry pie
Simple, moist, vegan blueberry pie / blueberry cake. Made with only a few ingredients, fluffy, moist and pleasantly sweet. Refined with lemon zest and bourbon vanilla, this cake should not be missing at any coffee party.
AUTOR: VEGANEVIBES
45

ml

Lemon juice

Equivalent to the juice of 2-3 lemons

½

tbspn

Baking soda

45

ml

Frying and baking oil

or another high-heat oil

125

ml

Coconut yogurt

or any other vegetable yogurt

250

g

Spelt flour

I use 50% wholemeal and 50% type 630, alternatively gluten-free flour mixture

1 ½

tbspn

Baking powder

130

g

Raw cane sugar

12

g

Lemon peel

freshly chewed or dried

¼

tbspn

Bourbon vanilla

ground

½

tbspn

Sea salt

100

g

Organic blueberries

or a bowl, note: if you use frozen blueberries, roll them once in flour, as they give off a bit more water
Anleitung 
Preheat oven to 175 degrees and fill a king cake pan (loaf pan) with some

Grease oil and dust with flour (optional). Alternatively, like me, work with baking paper and line the mold with it. Trim off any overhanging ends, otherwise they may overlap the baking pan in the oven and interfere with the baking process.

FOR THE CAKE. , almond milk, lemon juice, baking soda and oil in a large baking bowl and stir gently. The liquid should now begin to foam slightly.

180 ml Almond milk or another vegetable milk,

45 ml Lemon juice,

½ tbspn Baking soda,

45 ml Frying and baking oil

Add coconut yogurt, spelt flour (feel free to sift into the bowl), baking powder, raw cane sugar, lemon zest, bourbon vanilla, and sea salt and mix well once until everything is combined into a uniform dough. Be careful not to stir too long, otherwise the effect of the natron may be lost.

½ tbspn Baking soda,

125 ml Coconut yogurt,

250 g Spelt flour,

1 ½ tbspn Baking powder,

130 g Raw cane sugar,

12 g Lemon peel,

¼ tbspn Bourbon vanilla,

½ tbspn Sea salt

ALTERNATIVE: Place all ingredients in order in a high-powered blender (e.g. Blendtec) and process with the dough program to a homogeneous dough.

The dough should be neither too solid nor too liquid and should be easy to pour into the baking pan. If too firm, a little more

Almond milk

If too liquid, add a little more flour.

As a last step, fold in the blueberries, pour the batter into the baking dish and put it in the oven.

100 g Organic blueberries

Bake for

55 minutes

and test with a wooden stick if the cake is done. When the wooden stick comes out clean, then the cake is ready. Turn off oven and remove cake. Allow to cool completely (preferably one hour).

Slice cooled cake and enjoy!

Store in an airtight container in the refrigerator for up to 5 days, keep frozen for a few weeks.
Nährwertangaben
Serving:
1
Piece
Calories:
167
kcal
Carbohydrates:
27
g
Protein:
3
g
Fat:
4
g
Sodium:
64
mg
Potassium:
29
mg
Fiber:
3
g
Sugar:
12
g
Vitamin A:
10
IU
Vitamin C:
4.6
mg
Calcium:
48
mg
Iron:
1
mg