It's just absolute madness. What? A move! At first you think to yourself that you don't have that many things. Then you start packing and somehow it becomes more and more instead of less. Many thanks to Ebay and the great people who bought some of my clothes at auction. When I was a sales director in an international cosmetics company, my closet was full of blazers and silk blouses. And now? I don't need all that anymore. Well, I'm definitely going to donate everything I take in with it to charity. A good deed in honor, can… I think you know how the saying goes on.
Vegan cookies – or pure nerve food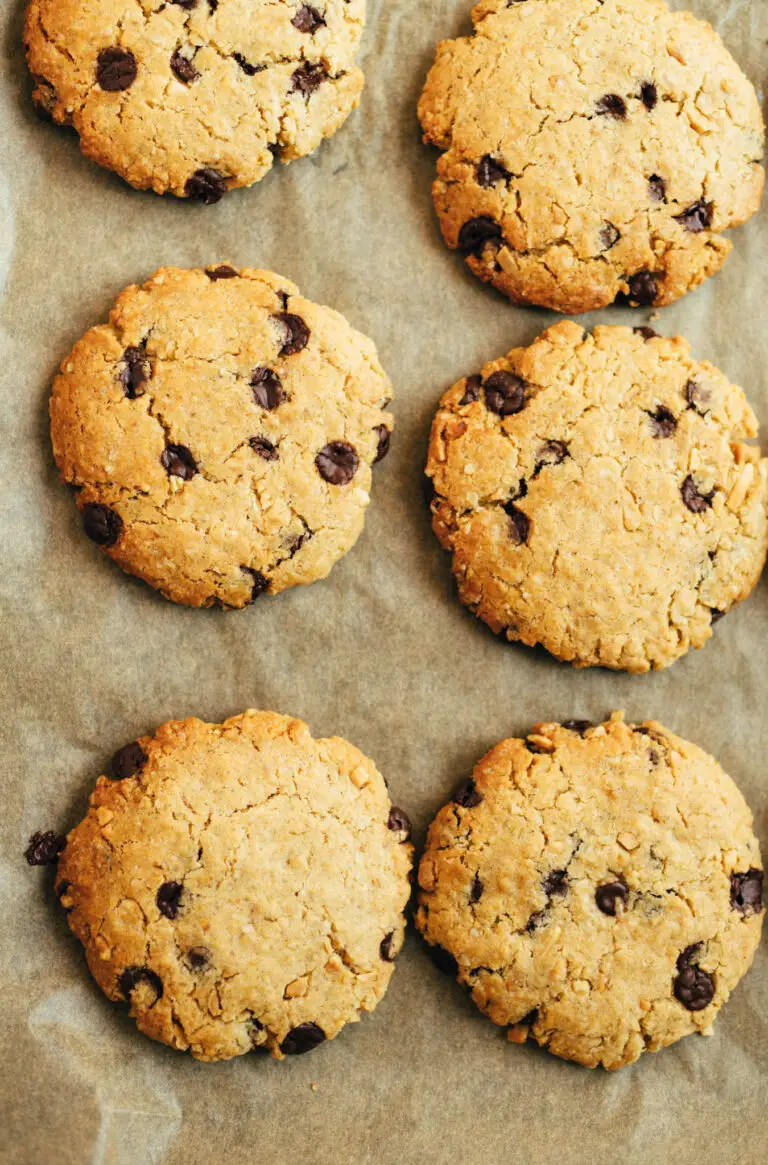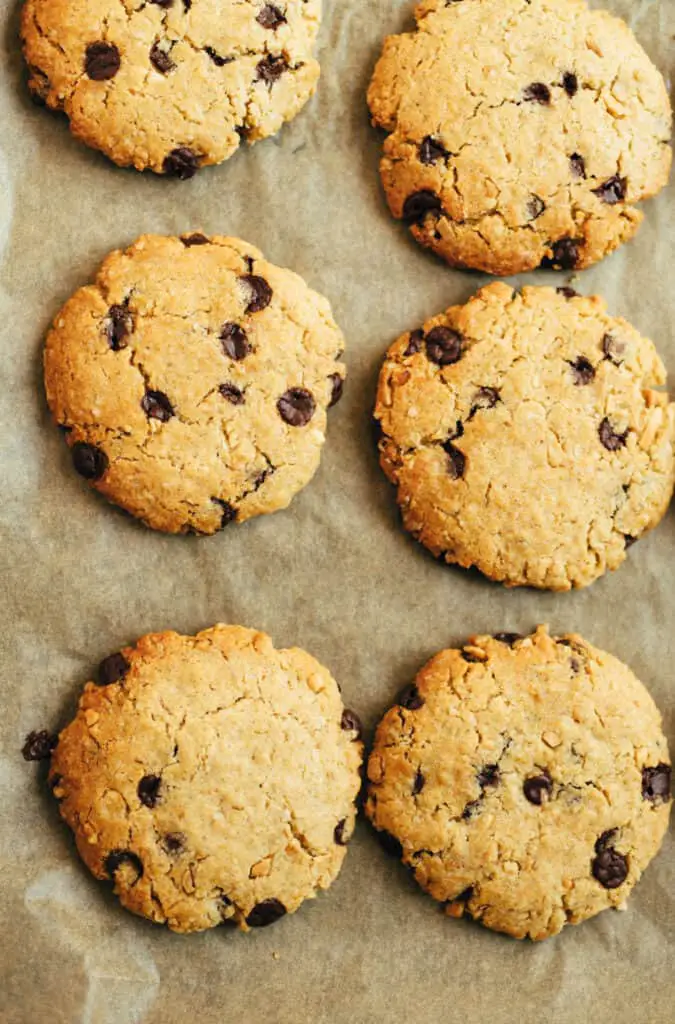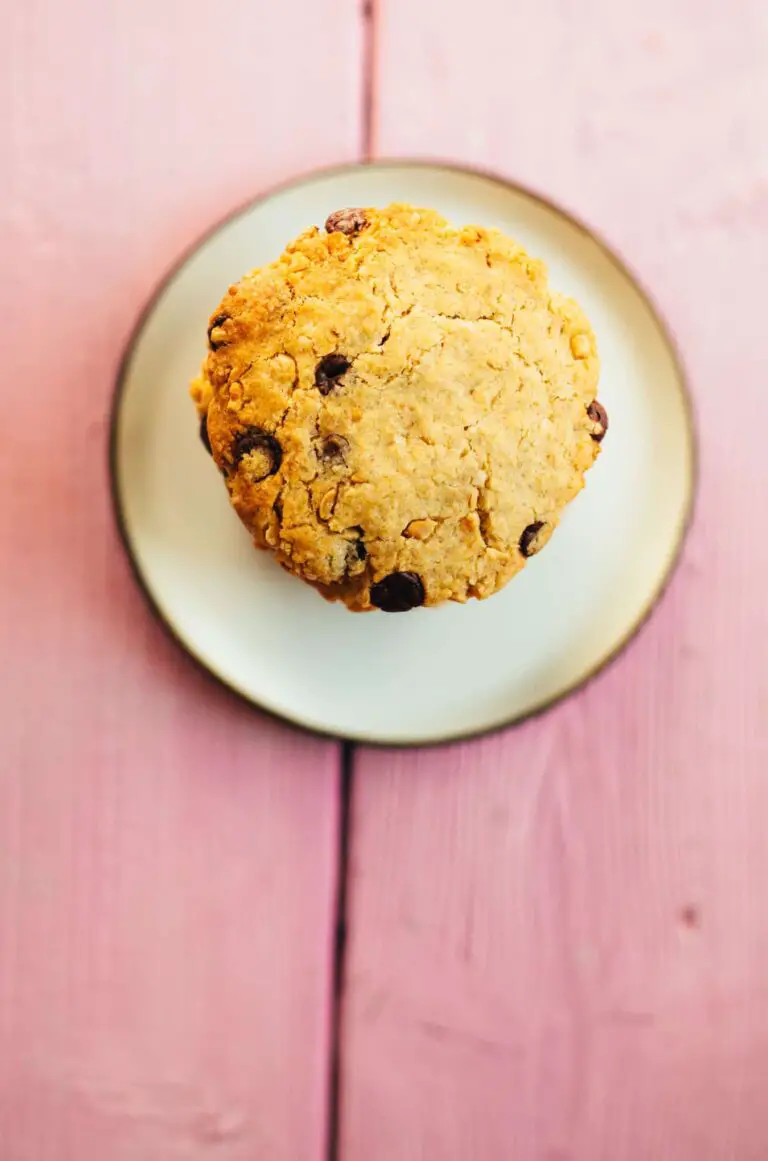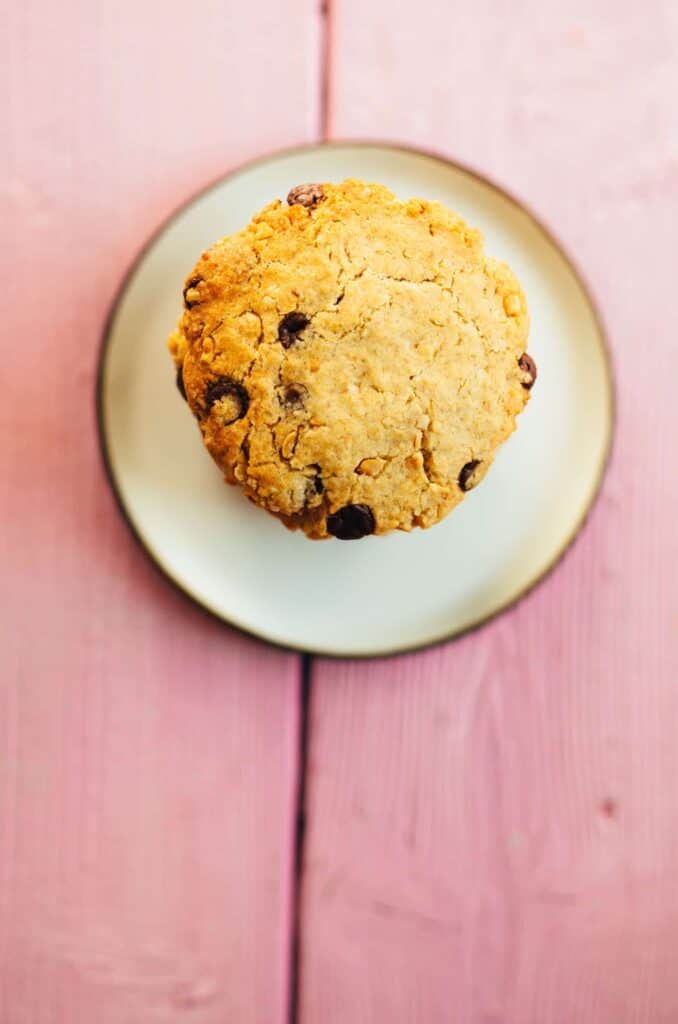 It is now certainly two weeks ago when I last time a Recipe have geshootet. But finally my photo table is in the new house and I can really get going again. Now guess what I did first? Cookies! They just always go and especially help when you're carrying boxes and cabinets around all day up what feels like a thousand steps.
My husband was more than thrilled and since he is always hungry, were the Cookies also incredibly quickly gone. The last vegan cookie I then admonished him and told him quite clearly that I want to have it all to myself. But I have not yet reckoned with my brother! He was not really interested in our facility, but primarily in the last cookie on the plate. You can figure out the rest of the story yourself.
Peanut Butter Chocolate Cookie time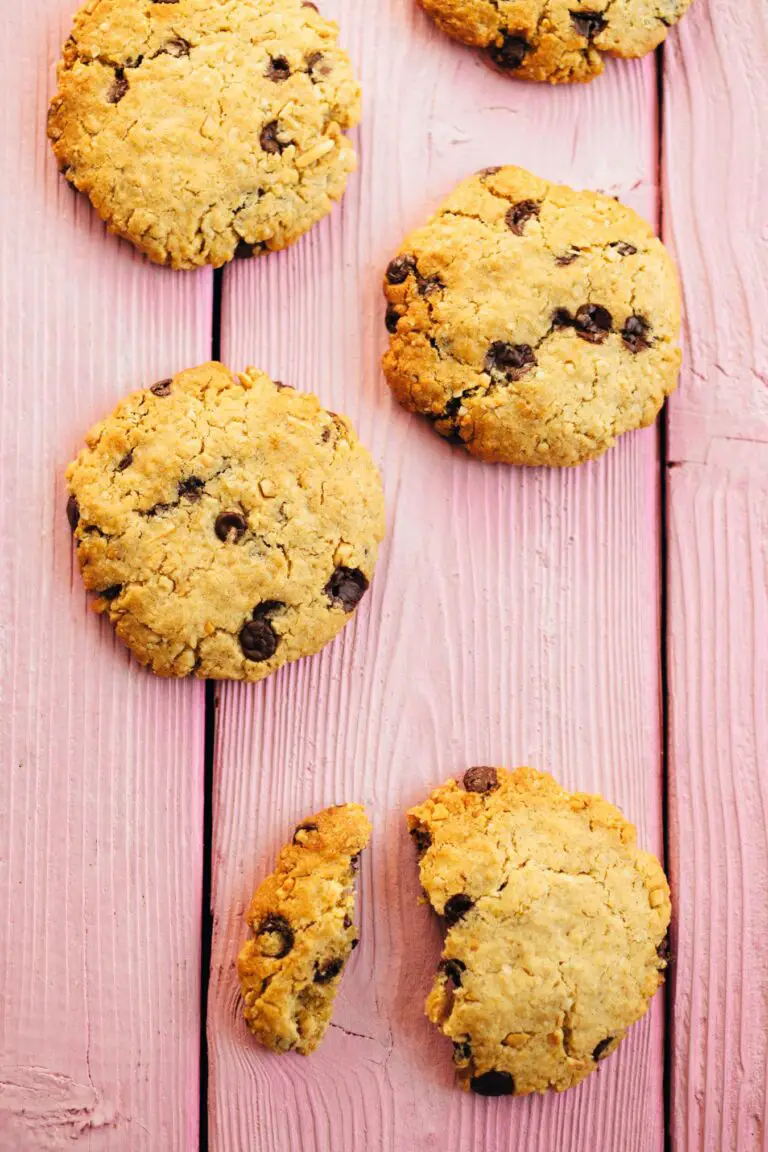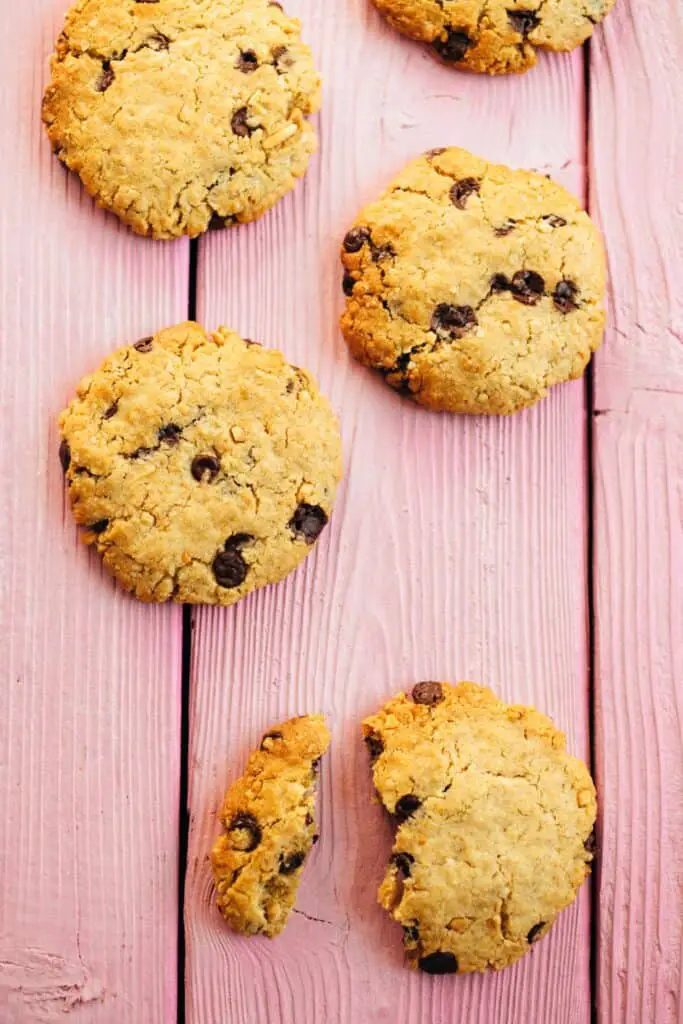 The preparation is really simple and requires only a very small amount of manual dexterity. Peanut butter , maple syrup, Oat milk , rolled oats, fine spelt flour (or my gluten-free flour mix ), baking soda, a pinch of salt, bourbon vanilla and dark chocolate drops. These fine ingredients are then worked into a dough, formed into cookies and baked. Ready!
Another small tip on the subject of oil. It is always said that oil and especially cold-pressed oils are so healthy. Especially in the Mediterranean diet, olive oil is highly praised and it's best to drink your first shot as soon as you get up! After doing extensive research on this topic, I don't see it quite the same way. Oils are generally very high in calories (about 120kcal per tablespoon) and pressing removes a lot of valuable fiber. I therefore try to keep my oil consumption to a minimum. More information coming soon in a blog post.
Back to the cookies. Perfect with a Golden Latte , Chocolate Chia Smoothie or simply a glass Oat milk .
Are you ready for these delicious oat peanut cookies (20 minutes) ? You are:
Quickly made
Pithy
simple
chocolatey
Oil-free
Let's go with these incredibly delicious vegan cookies I wish you a lot of fun while baking and of course about a review at the bottom of this page. If you post a picture, use the hashtag #veganevibes.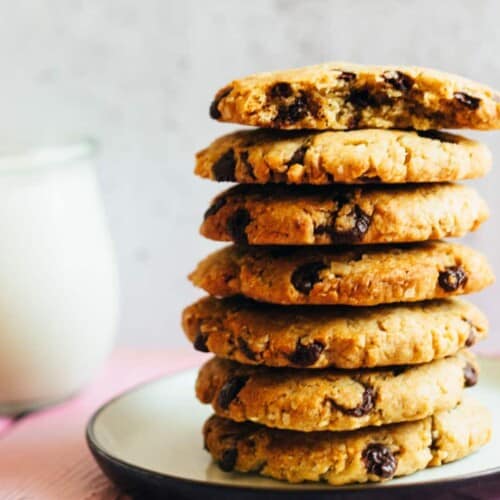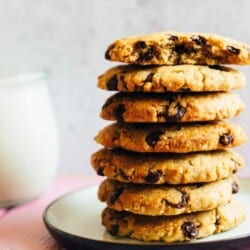 Oat Peanut Cookies (oil free)
Vegan oat peanut butter cookies, naturally sweetened and free of oil or vegan margarine. Rounded off with fine vanilla and dark chocolate drops a perfect snack or dessert for the whole family.
AUTOR: VEGANEVIBES
Anleitung 
Preheat oven to 180 degrees, line baking sheet with baking paper.

FOR THE DUTY, place all the ingredients (except the chocolate drops) in a large bowl, one at a time, and work with your hands (or a wooden spoon) until you have a smooth dough.

125 g Peanut butter,

107 ml maple syrup,

30 ml Oat milk,

60 g Oatmeal,

105 g fine spelt flour,

½ tbspn Baking soda,

A pinch of sea salt

Fold in chocolate drops at the very end. If the dough is too dry, simply add another sip of oat milk. The dough should be sticky and reasonably easy to shape.

60 g dark vegan chocolate drops

Using your hands and a spoon, separate 12 even portions. Form into balls, place on baking sheet and flatten once until nice cookies are formed.

Put in the oven and bake for

12 minutes

. At this baking time they become nice and soft. If they want to get drier, increase baking time to 15 minutes.

Remove from the oven and allow to cool completely. enjoy! Consume within 5 days at room temperature, otherwise store in the refrigerator for up to 10 days.
Nährwertangaben
Serving:
1
Cookie
Calories:
150
kcal
Carbohydrates:
18
g
Protein:
4
g
Fat:
7
g
Saturated Fat:
2
g
Sodium:
62
mg
Potassium:
91
mg
Fiber:
2
g
Sugar:
9
g
Vitamin A:
5
IU
Calcium:
24
mg
Iron:
1
mg