The world's best gluten free chocolate cookies, why do I dare say that? Because I personally think they absolutely deserve this title. There is already a recipe with the best vegan chocolate cookies on the site and that was even my very first recipe. That was a while ago again, more precisely it was in 2017. The years fly by, but I still think this recipe is classy. That's exactly why I thought we'd make a gluten-free version of it. Fitting for a recipe that will appear next Saturday and blow your mind. I don't want to promise too much, but I especially love it. But now let's get started together with these delicious and gluten-free cookies.
The world's best gluten free chocolate cookies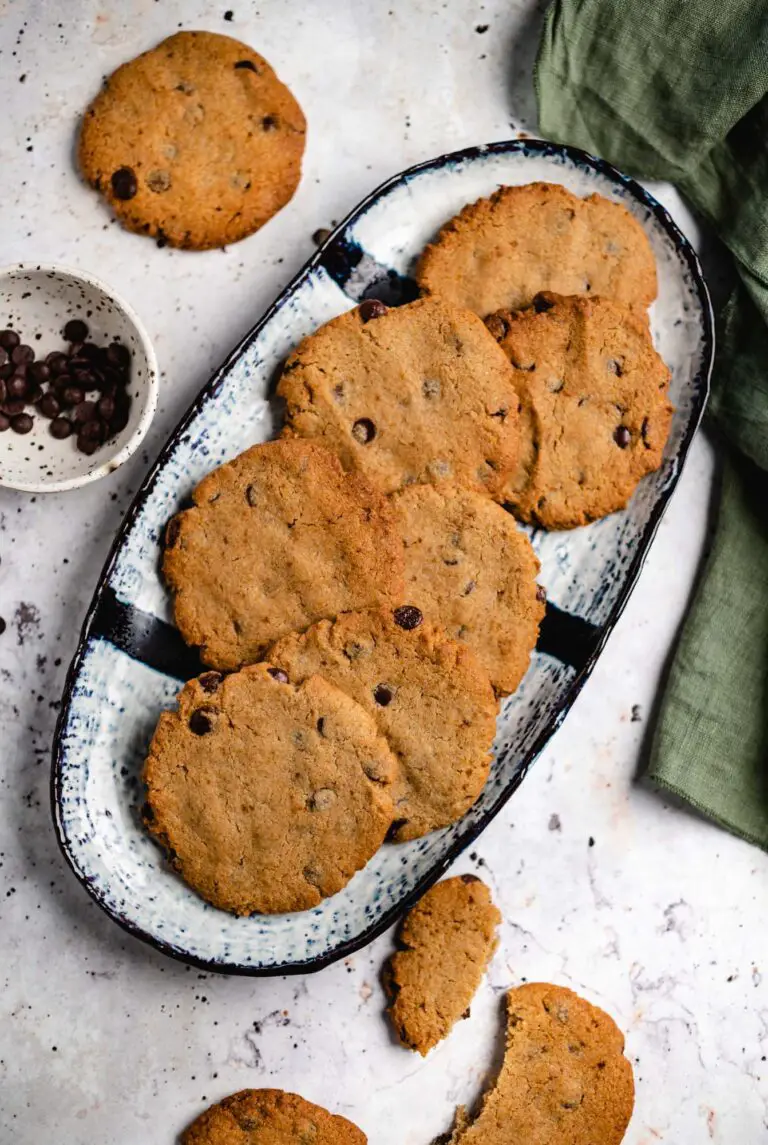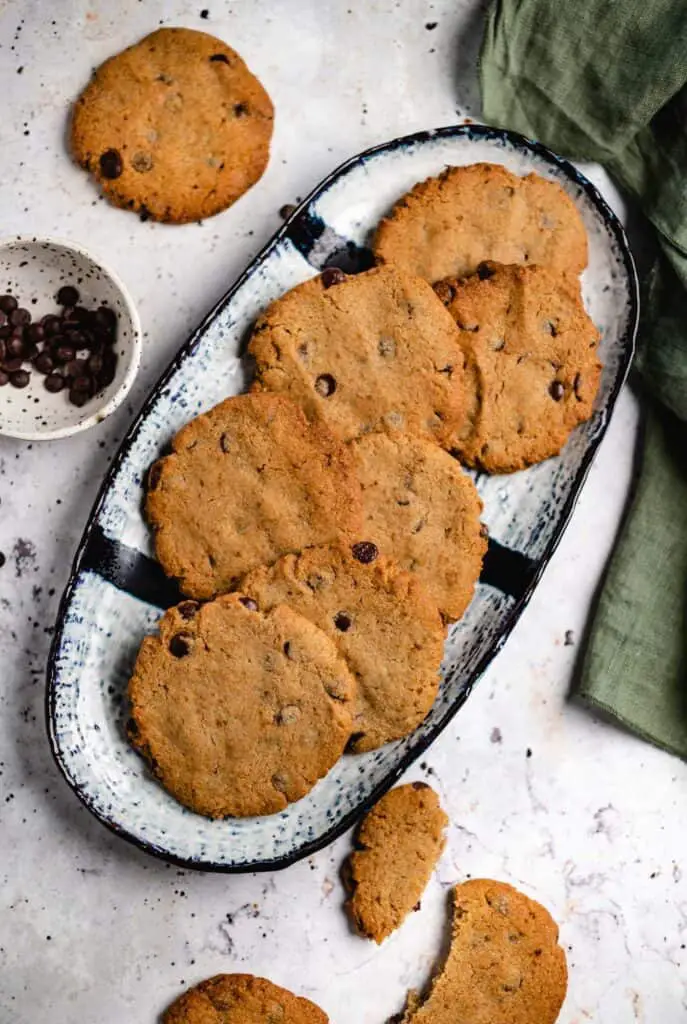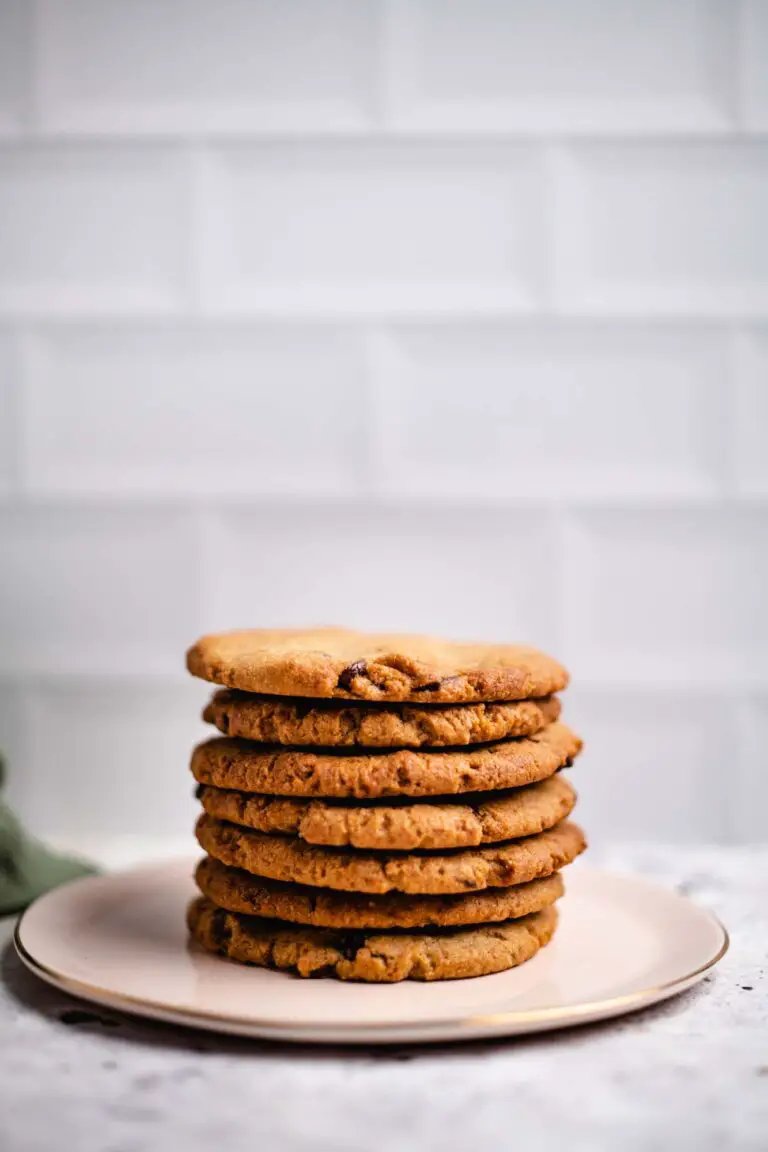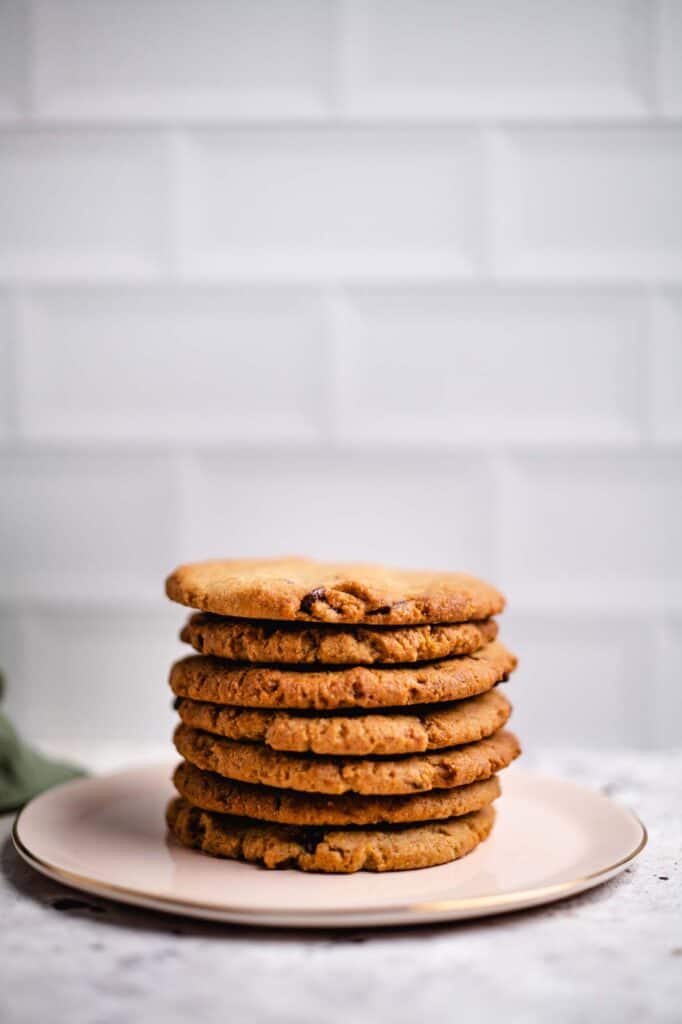 Vegan margarine (or coconut oil), raw cane sugar, coconut blossom sugar (or cane sugar), bourbon vanilla, applesauce, buckwheat flour, oat flour, almond flour, baking powder, sea salt, and dark vegan chocolate drops. That's all you need for this delicious recipe. Everything goes into a large baking bowl, or food processor, and is worked into a compact dough.
Afterwards, processing can continue immediately. I separate 12 equal portions that weigh about 40 grams and roll them into balls. Then I place them on a baking sheet lined with a permanent baking mat or baking paper. Flatten once with flat hand, shape into cookies and put in oven. After a few minutes, the beauties are also perfect. Remove from the oven, cool briefly and you're ready to enjoy them.
TIP: Depending on your mood, you could also mix chocolate drops, chopped nuts or dried fruit into the dough.
Vegan gluten free cookies DIY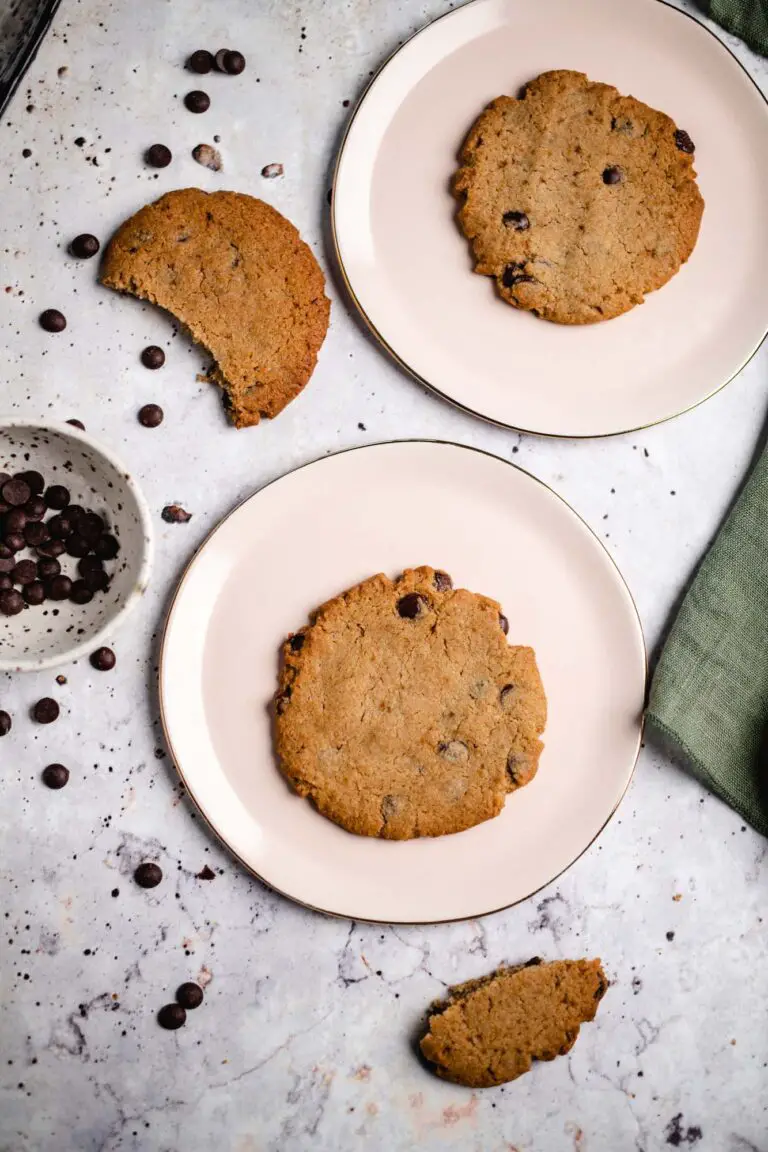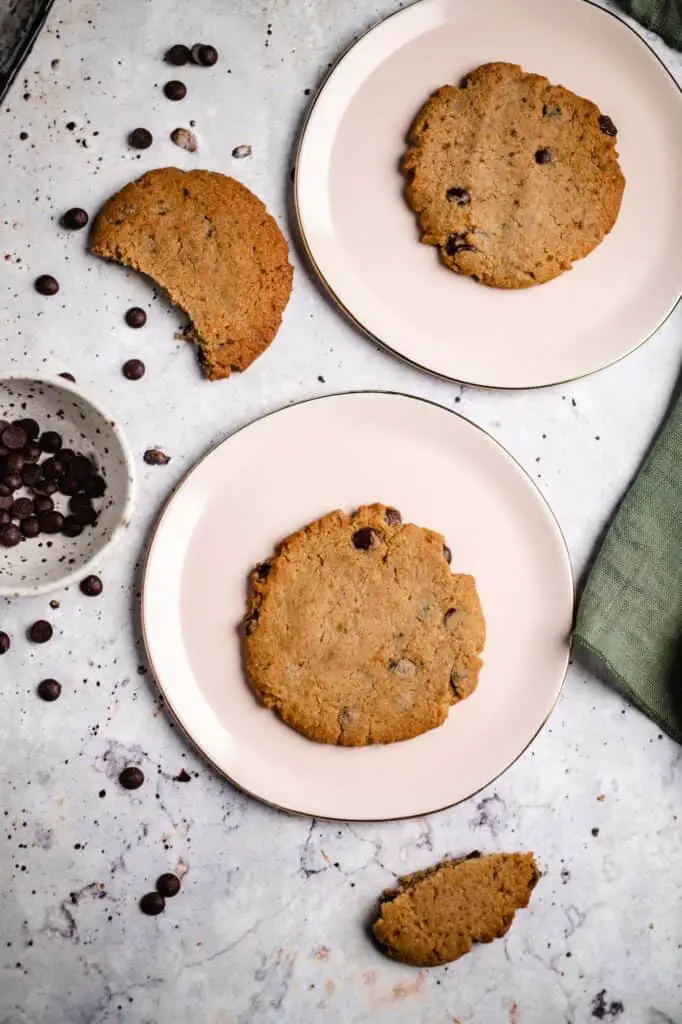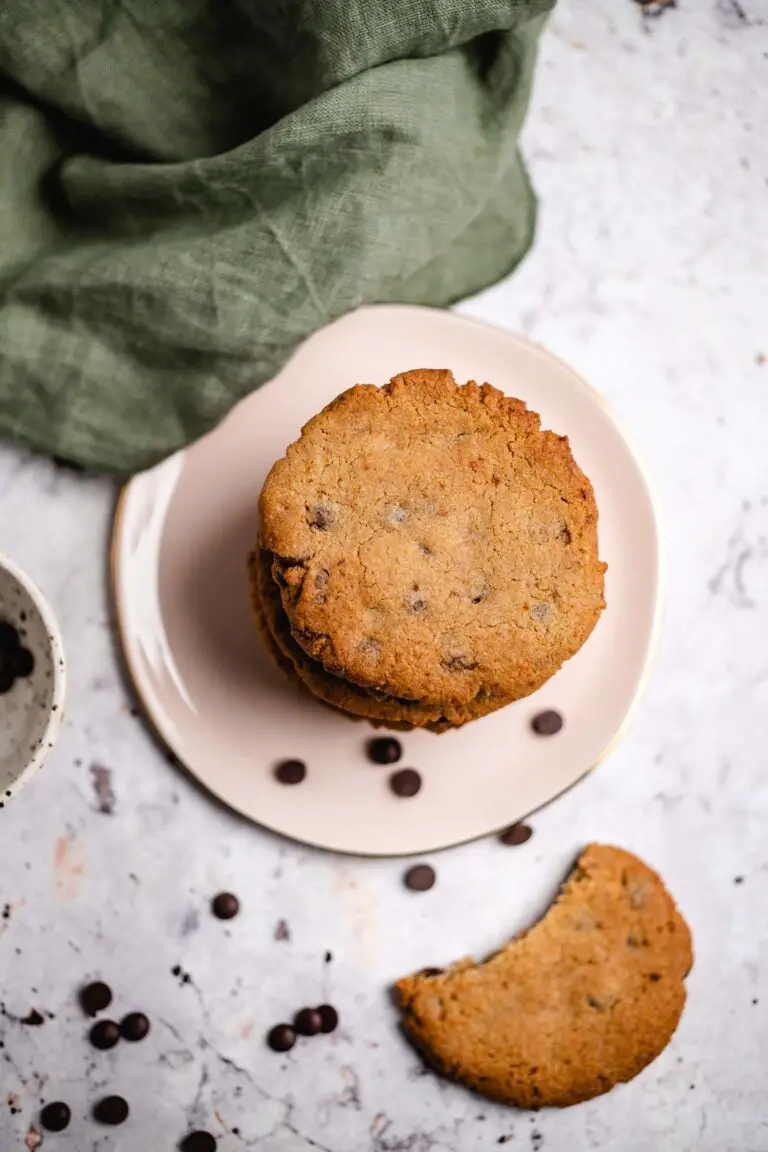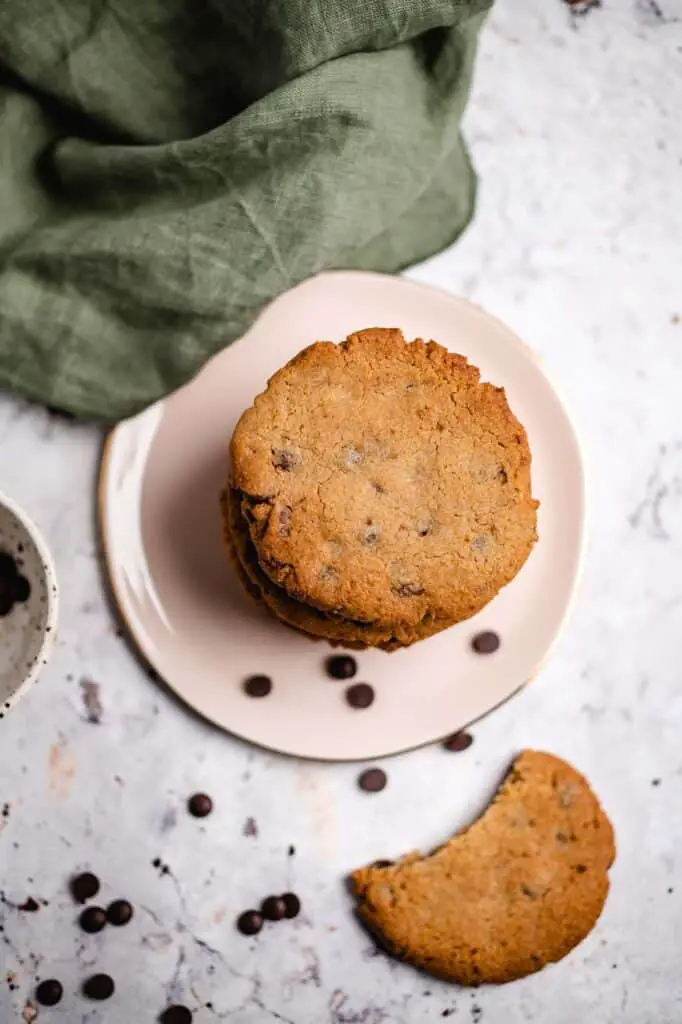 I'm a big fan of homemade cookies because they taste so amazing and you know exactly what's in them. Especially conventional cookies from the supermarket often have a long list of ingredients and you don't even know if you understand everything that is written on it. At home, I can choose my own ingredients and opt for good quality. The cookies are also particularly suitable for giving as a gift, because homemade is always particularly well received. If you're in the mood for some different cookies or cookies today, I have the following suggestions for you:
Perfect with a glass of cold oat milk, a golden latte or hot chocolate. I also like to dip the cookies on top in almond paste, so yummy!
From now on it's no time to waste and off to the kitchen, because these cookies are irresistible. I have also offered them at a wedding party and they were gone like nothing. Whether you're gluten-free, vegan, or an all-eater, these cookies have a short half-life.
Are you ready for the world's best gluten-free chocolate cookies? You are
Quickly made
chocolatey
Crispy
simple
versatile
Let's get started with these incredibly delicious vegan and gluten-free cookies. I wish you a lot of fun baking and of course a review at the bottom of this page. If you post a picture, use the hashtag #veganevibes.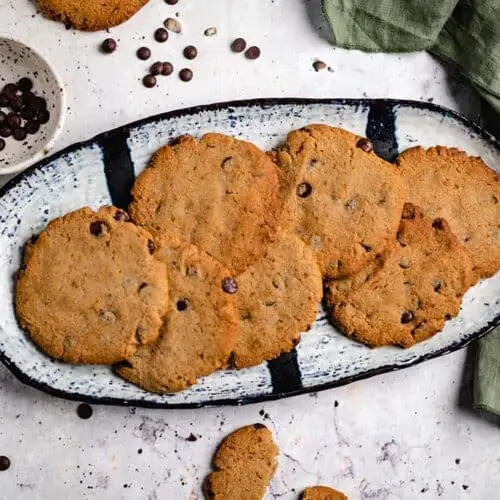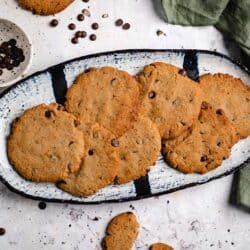 Gluten free chocolate cookies
Gluten-free and vegan chocolate cookies that will be polished off like nothing at any party. Quickly made, crispy and chocolaty at the same time. Vegan, gluten-free and outrageously delicious.
AUTOR: VEGANEVIBES
Anleitung 
Preheat oven to

175

°C

circulating air (

195

°C

upper-lower heat), line baking sheet with baking paper or a permanent baking mat.

FOR THE DOUGH Place buckwheat flour, oat flour, almond flour, raw cane sugar, coconut blossom sugar, baking powder, bourbon vanilla, pinch of salt, margarine and apple pulp in a food processor and knead or mix until a uniform and smooth dough is formed. At the very end, carefully fold in the dark vegan chocolate drops. Alternatively, work with your hands.

90 g Buckwheat flour,

90 g Oatmeal,

40 g Almond flour,

110 g Raw cane sugar,

50 g Coconut blossom sugar,

2 tbspn Baking powder,

½ tbspn Bourbon vanilla,

¼ tbspn Sea salt,

120 g vegan margarine,

40 g Apple pulp,

90 g vegan dark chocolate drops

Divide the dough into 12 pieces (or more as desired for smaller cookies) and shape into balls with your hands. Place on baking sheet, flatten with the flat of the palm of your hand, and shape into cookies. Always leave enough space between the cookies, because they will get bigger when they rise.

Put in the oven and bake for

12 minutes

. At this baking time they become nice and soft. If you want them drier, increase baking time to 15 minutes.

Remove from the oven and allow to cool completely. enjoy! Store leftovers in an airtight container for up to 4 days.
Nährwertangaben
Serving:
1
Cookie
Calories:
184
kcal
Carbohydrates:
24
g
Protein:
3
g
Fat:
9
g
Saturated Fat:
2
g
Polyunsaturated Fat:
2
g
Monounsaturated Fat:
3
g
Trans Fat:
0.04
g
Sodium:
101
mg
Potassium:
79
mg
Fiber:
2
g
Sugar:
13
g
Vitamin A:
383
IU
Vitamin C:
0.03
mg
Calcium:
25
mg
Iron:
1
mg