My first recipe on VEGANE VIBES, which actually makes me a little bit sentimental. That's why I chose an emotional pastry: chocolate biscuits! The delicious beauties always remind me of good times and carefreeness, because i loved biscuits as a child. Of course, I distributed my first work to my whole family for testing and they were thrilled! My brother even placed an order with me, because in his words "taste the original from a professional cookie shop ".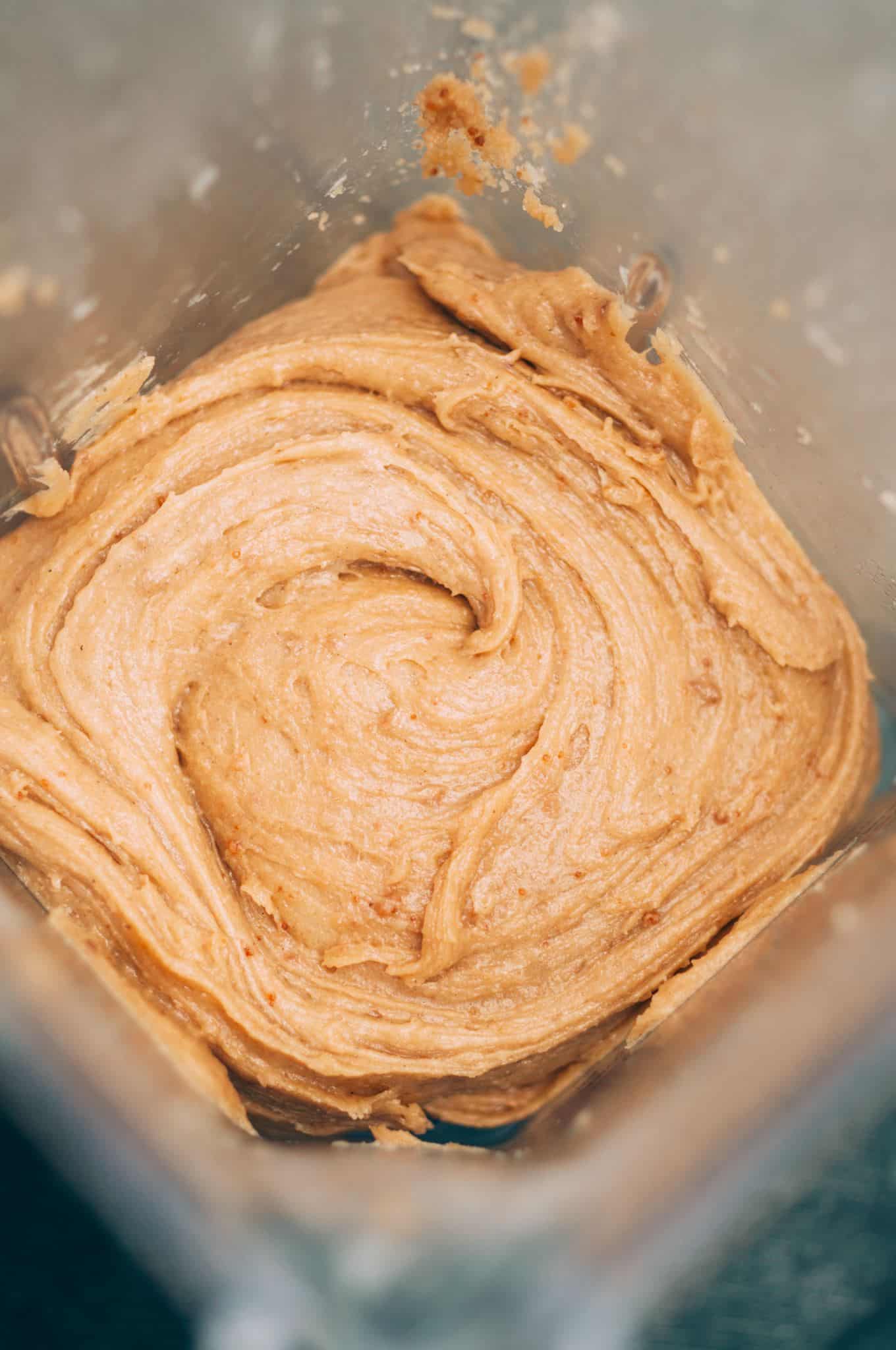 Vegan cookies quick and easy
In addition to all the beautiful memories, I admit that chocolate biscuits still have a certain love of love.
First, reason comes and says bake it, but eat only one or a maximum of two. Then I see this great dough, which is so incredibly creamy. This is followed by the intense scent from the oven (in my case the steam cooker) and I can't wait to finally bite into these little fragrant beauties. Barely finished and chilled, I give myself a glass of cashew milk and bite in the first biscuit. It happened to me and then there were a few more that I devoured.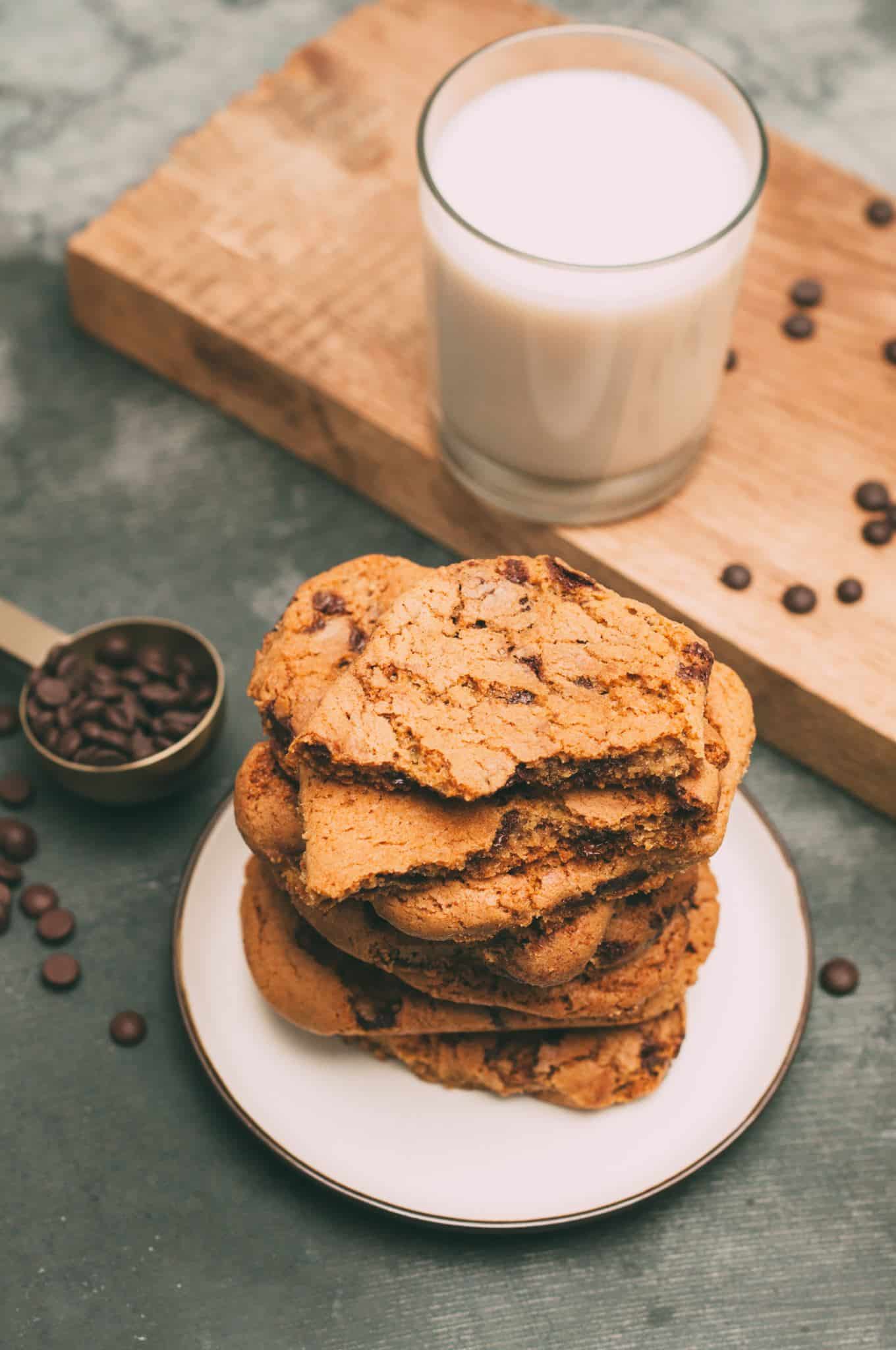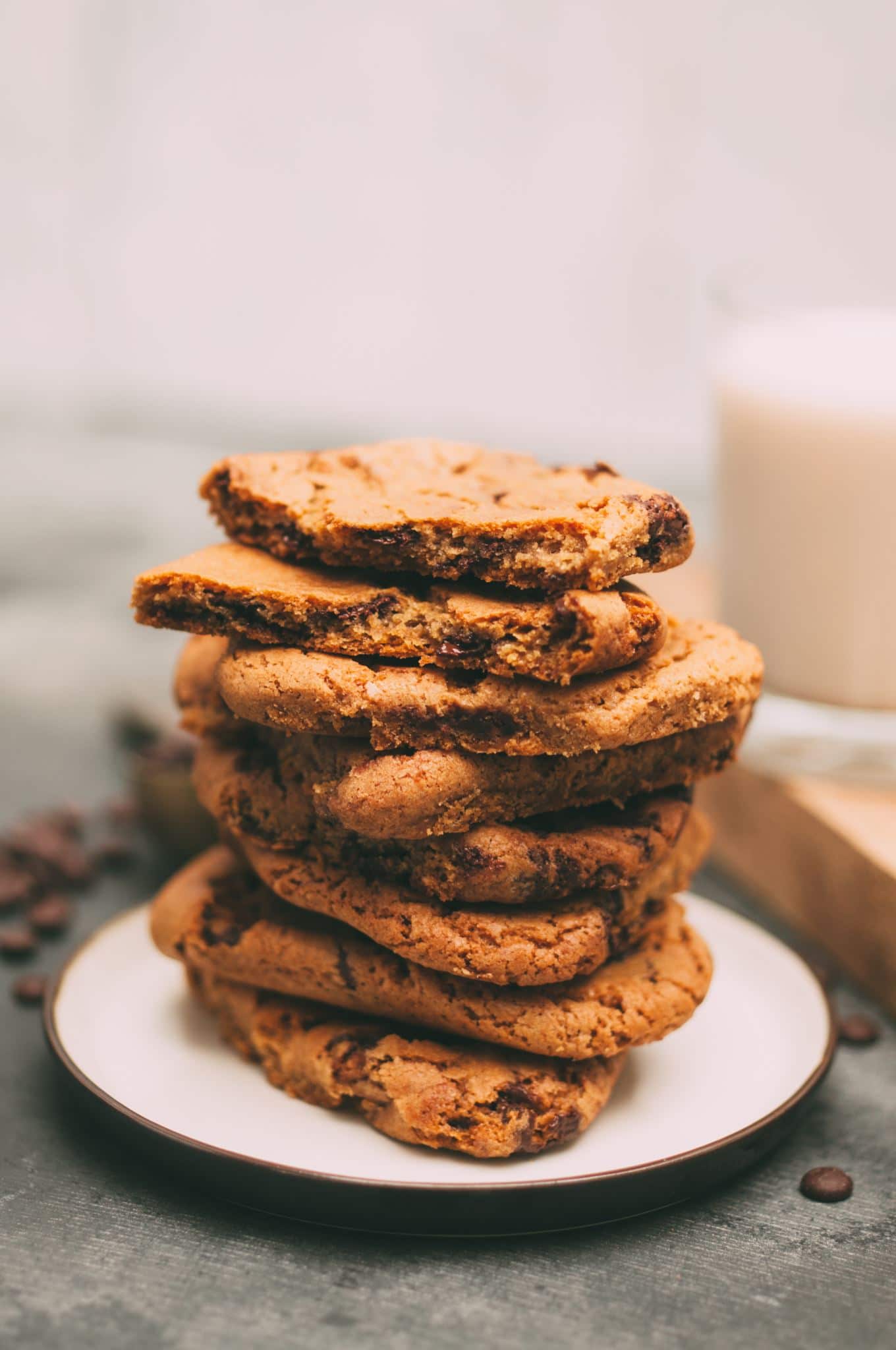 Very well a glass of plant milk fits with these great chocolate biscuits! If you love the little round cookies as much as I do, then I'm happy to review at the bottom of this page. If you post a picture, use the hashtag #veganevibes.
The best vegan chocolate biscuits are:
Inside soft
Outside crispy
Pleasantly sweet
chocolatey
Incredibly delicious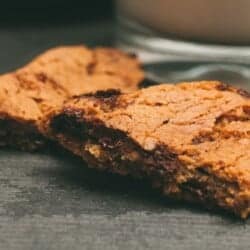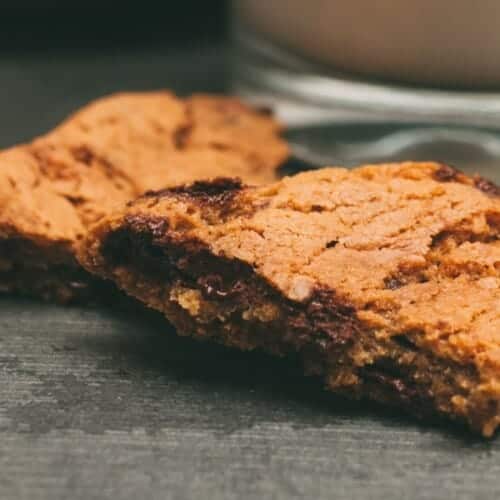 The best vegan chocolate cookies -lactose free-
The best vegan chocolate cookies – lactose free recipe. My first recipe on my food blog VEGANE VIBES

AUTOR: VEGANEVIBES
115

g

vegan margarine

50

g

Cane sugar

110

g

Raw cane sugar

if you have only one kind of sugar at home, just use this one

½

TL

Bourbon vanilla

ground

38

g

Apple pulp

Note: Apple pulp is without added sugar, applesauce has already been added sugar

220

g

Spelt flour type 1050

or 630, alternatively gluten-free flour mix (in this case add 1 tsp locust bean gum for better binding)

1 ½

TL

Cornstarch

or arrowroot starch

1

TL

Baking powder

1/2

TL

Baking soda

1/4

TL

Sea salt

90

g

Vegan dark chocolate drops
Anleitung 
Note on gluten-free version: prepare 1 flaxseed egg (3 tbsp flaxseed meal/ or groats + 1 tbsp warm water) for better binding. Simply add to the dough!

Place the margarine in a food processor or mix with a hand mixer for 1 minute until creamy.

Add raw cane sugar, brown sugar and vanilla and stir for another minute. Add applesauce and stir again.

50 g Cane sugar,

110 g Raw cane sugar,

½ TL Bourbon vanilla,

38 g Apple pulp

Place sieve over mixing bowl and pour flour, cornstarch, baking powder, baking soda and salt into margarine-sugar mixture. Using a wooden spoon, mix everything well and work into a compact, uniform dough.*.

220 g Spelt flour type 1050,

1 TL Baking powder,

1/2 TL Baking soda,

1/4 TL Sea salt,

1 ½ TL Cornstarch

Now place the dough in the freezer for

15 minutes

, in the refrigerator for 30 minutes or in a cool place overnight.

To bake, preheat oven to 175 degrees.

Roll one heaping tablespoon of dough (2 ½ tablespoons ~43g) at a time into a small ball and flatten to form a round cookie. For small cookies, simply use half the dough (~ 22g). Spread cookies on a baking sheet lined with baking paper or a silicone mat and place chocolate cookies.

NOTE: Be sure to keep enough space between the cookies, as they will diverge during the baking process.

90 g Vegan dark chocolate drops

Bake on medium for about

15-16 minutes

, until the edges are lightly golden brown. For the smaller cookies, reduce baking time to

8-10 minutes

. Remove from oven and allow to cool completely and enjoy!

Store leftovers (if any) in an airtight container for 3-4 days.
Notizen
*I have tested the preparation with my BLENDTEC mixer (dough program). It worked wonderfully and the dough turned out very nice. I folded in the chocolate drops by hand at the very end.
"One, two, or would you rather have them all? You'll love these incredibly delicious chocolate chip cookies."
Nährwertangaben
Serving:
1
Portion
Calories:
184
kcal
Carbohydrates:
27
g
Protein:
2
g
Fat:
7
g
Saturated Fat:
2
g
Sodium:
91
mg
Fiber:
2
g
Sugar:
14
g
Vitamin A:
366
IU
Calcium:
6
mg
Iron:
1
mg