Do you also dreamnow and then of a juicy, vegan cherry- Chocolate cake with cherries? I catch myself doing this on a regular basis. Sounds simple at first, but it was not at all easy to find the perfect recipe for a vegan version. How many times have I baked and the Cake looked good at first, but then it was really soggy. Or the other way around, as I realized while I was still in the oven: This is probably not going to work. All these failed attempts I want to keep from you, of course, because this one Cake works – I promise.
Chocolate cherry pie or can it get any better?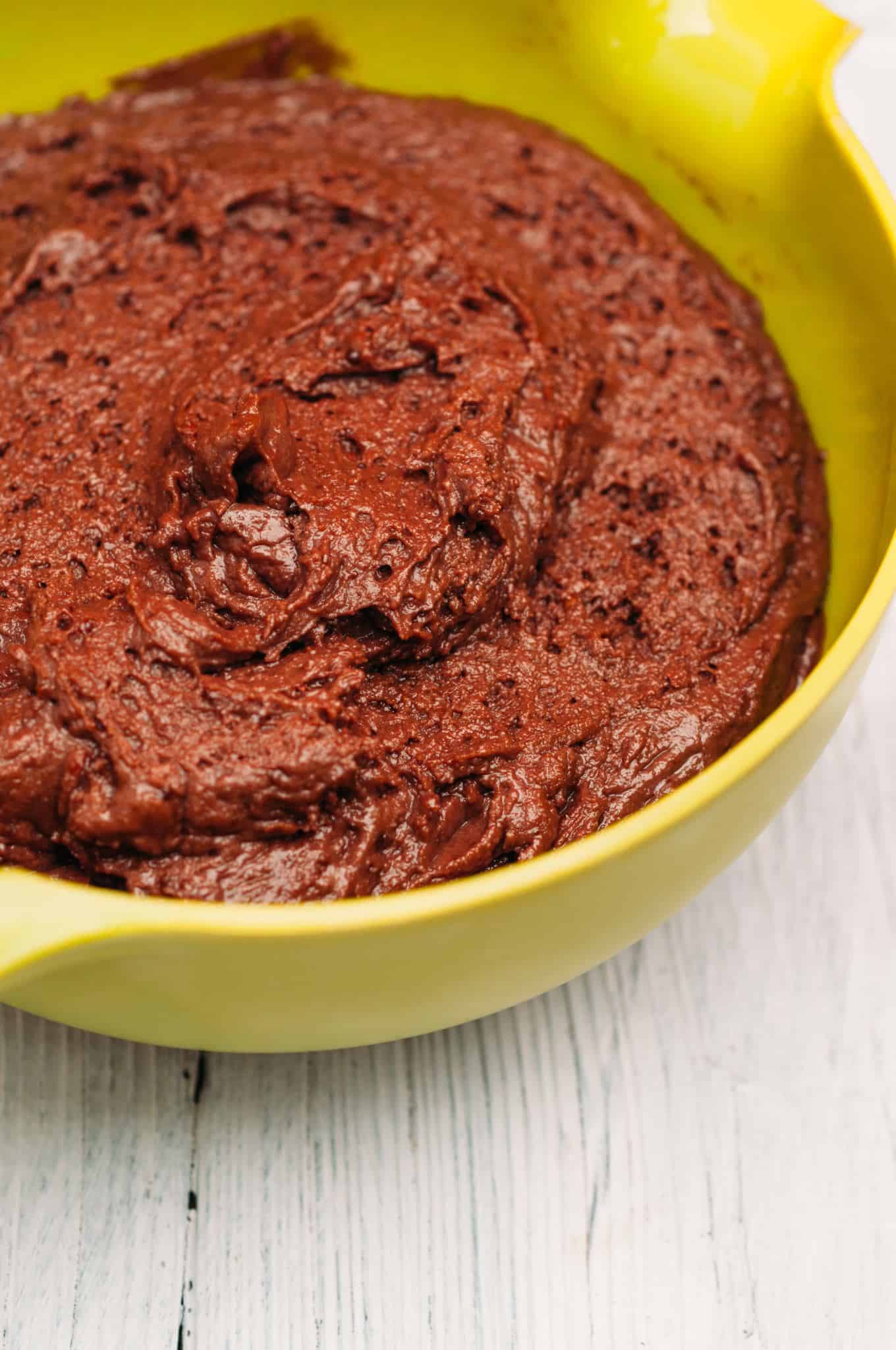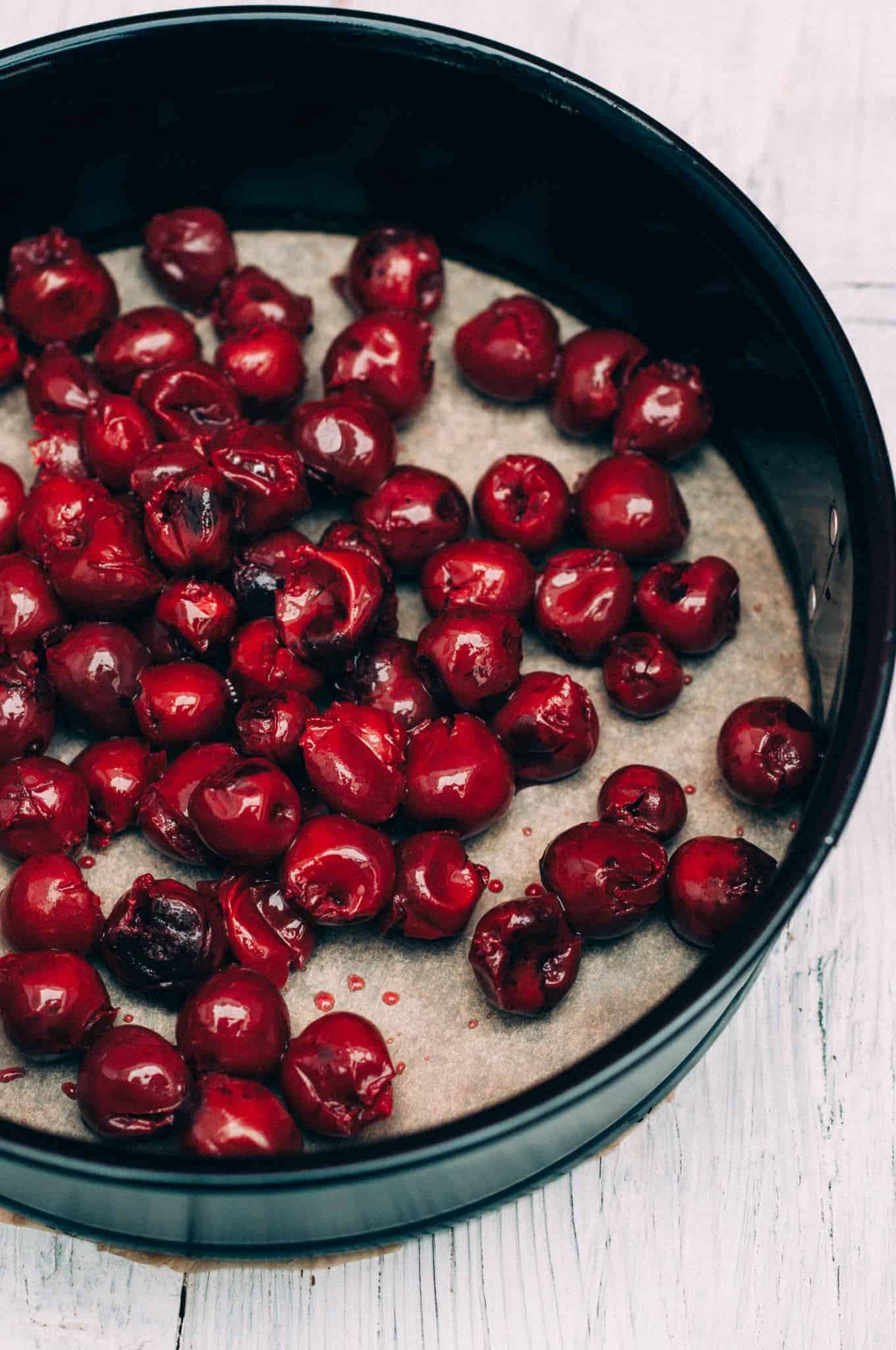 I have the Cake baked the day before yesterday and today is already eaten everything. In fact, it's proof that he's really good. Because only if your husband, girlfriend, aunt or mother-in-law indulges in the second piece, it has become really good. Otherwise, it was just a nicely meant compliment that translates to: you really put in the effort sweetie, but a good Cake is something else.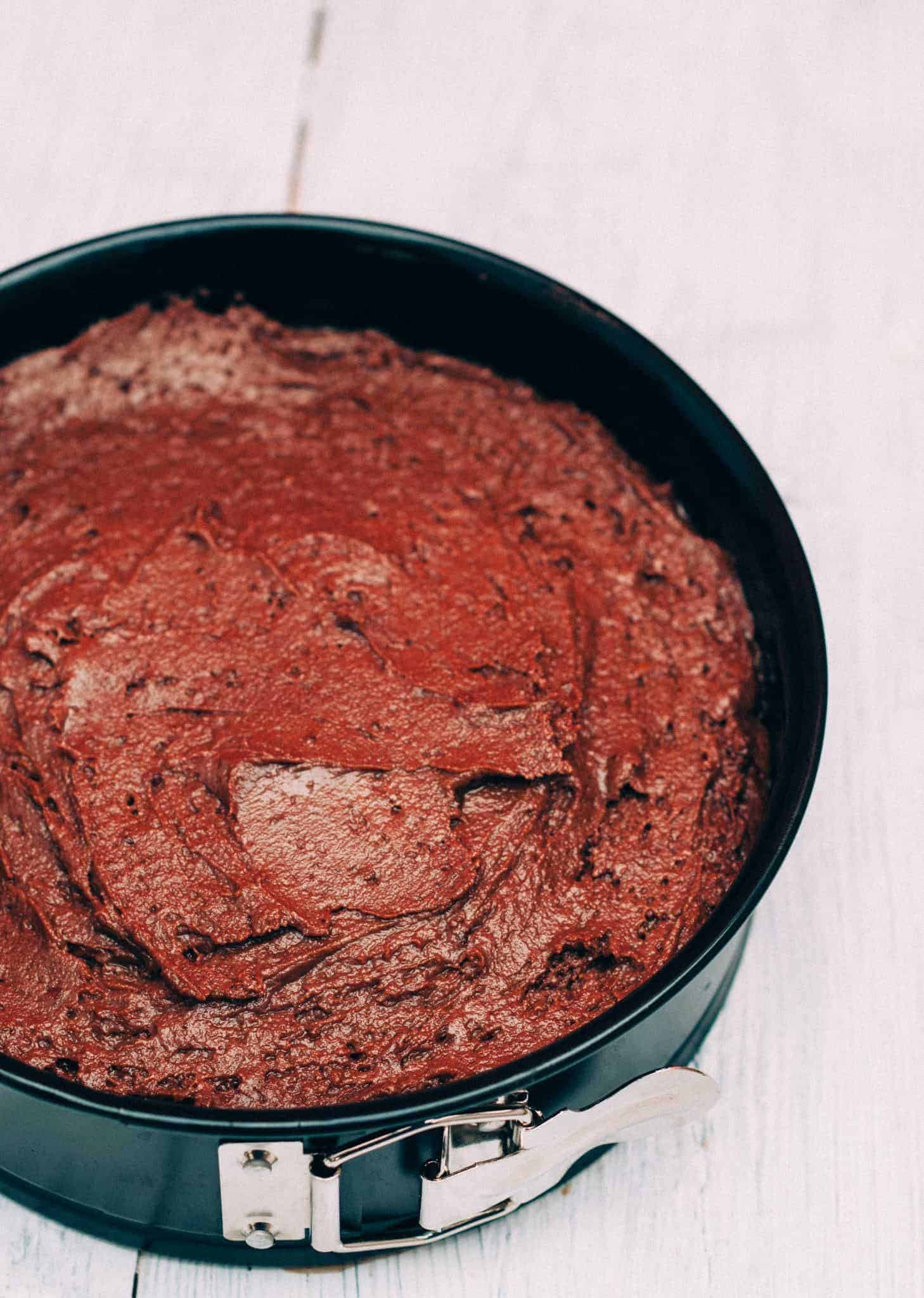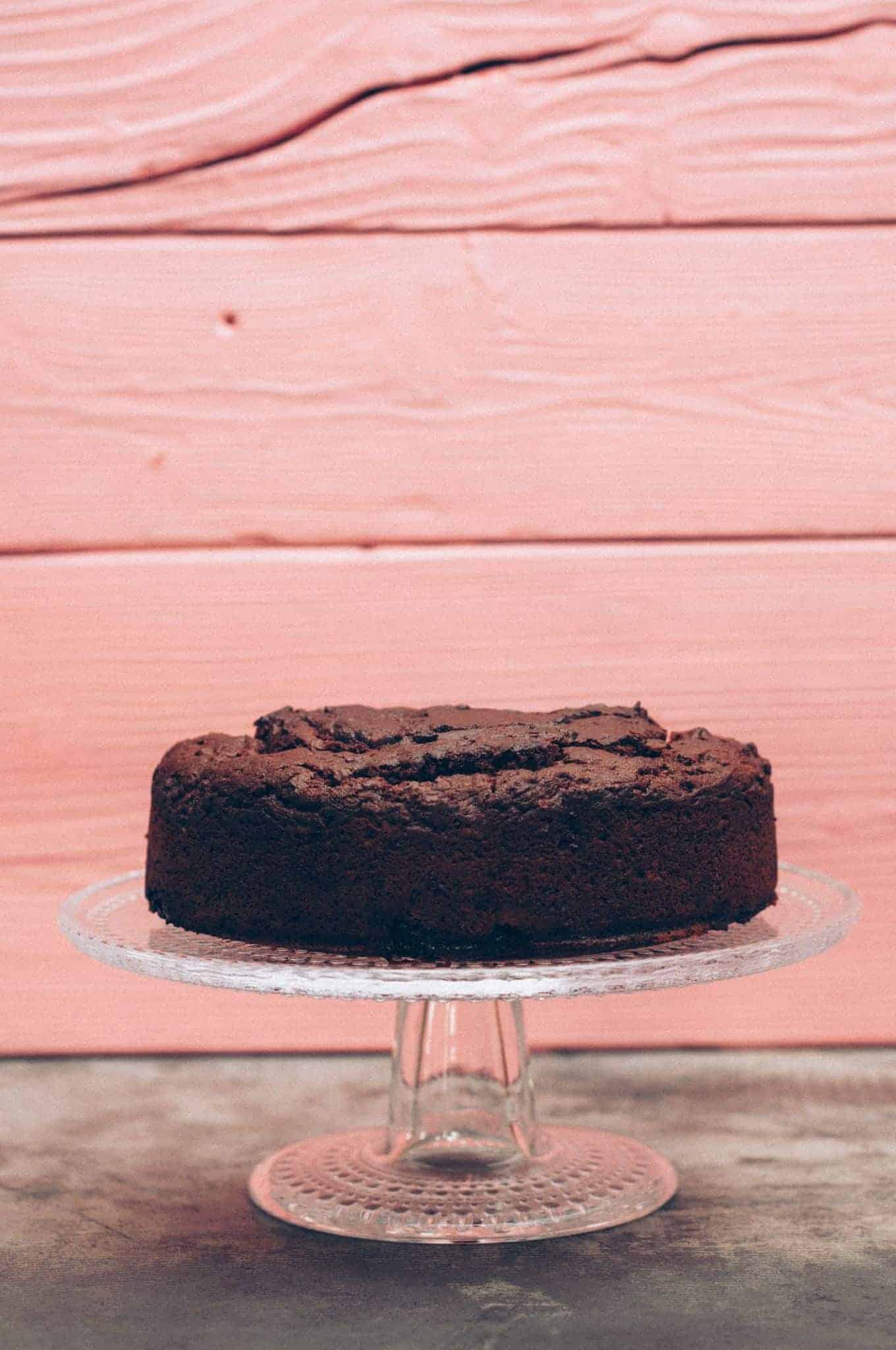 I love vegan baking + vegan cakes
Back to the Cake because that is the focus today. It is very easy to make and actually there is very little to consider. All you need is a bowl, few ingredients, an oven and you're good to go. Maybe you already know me a little bit and know that I'm not a big fan of counting calories. So again, I've incorporated a few tricks to make the cake healthier without sacrificing a single ounce of flavor.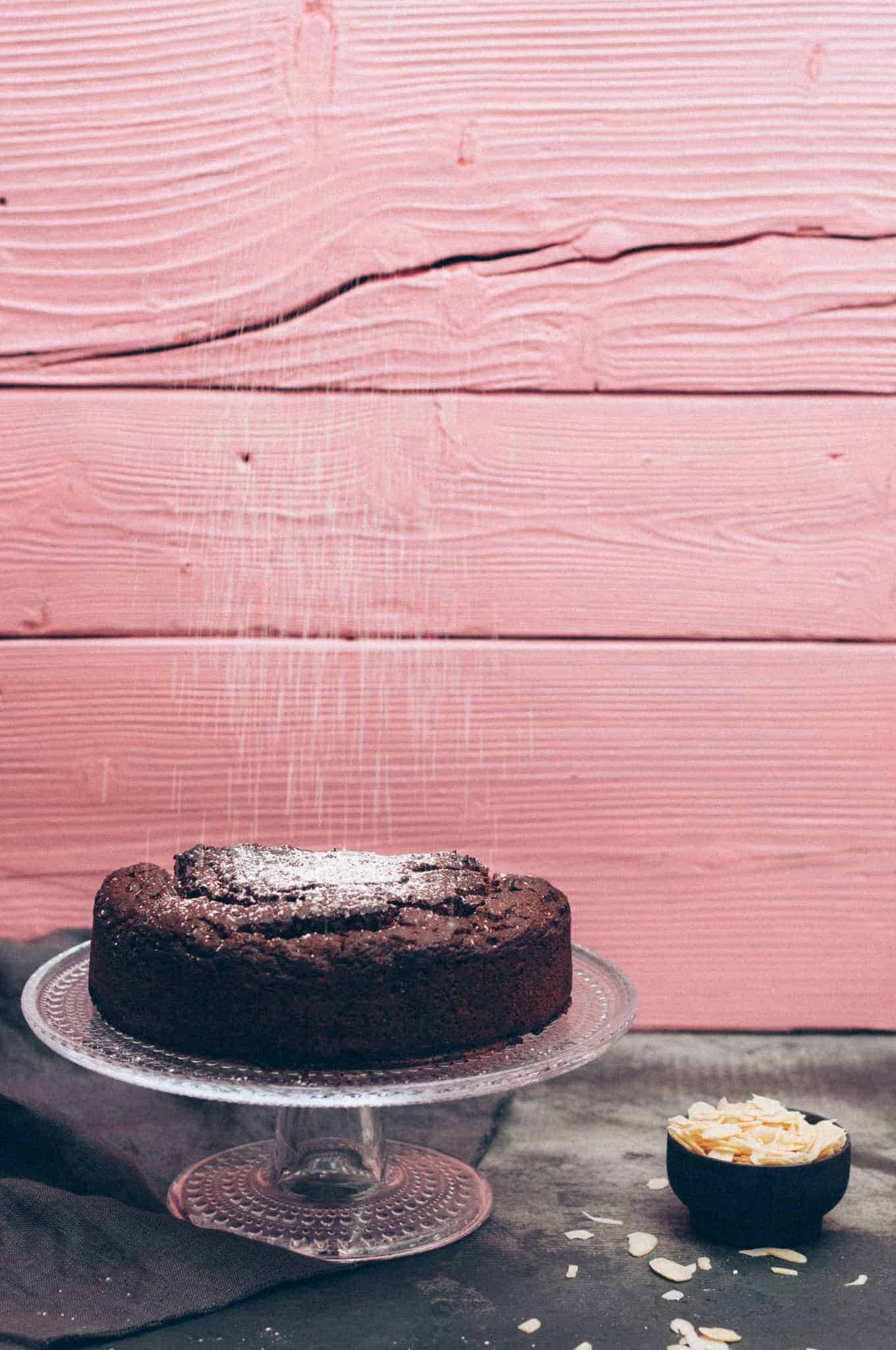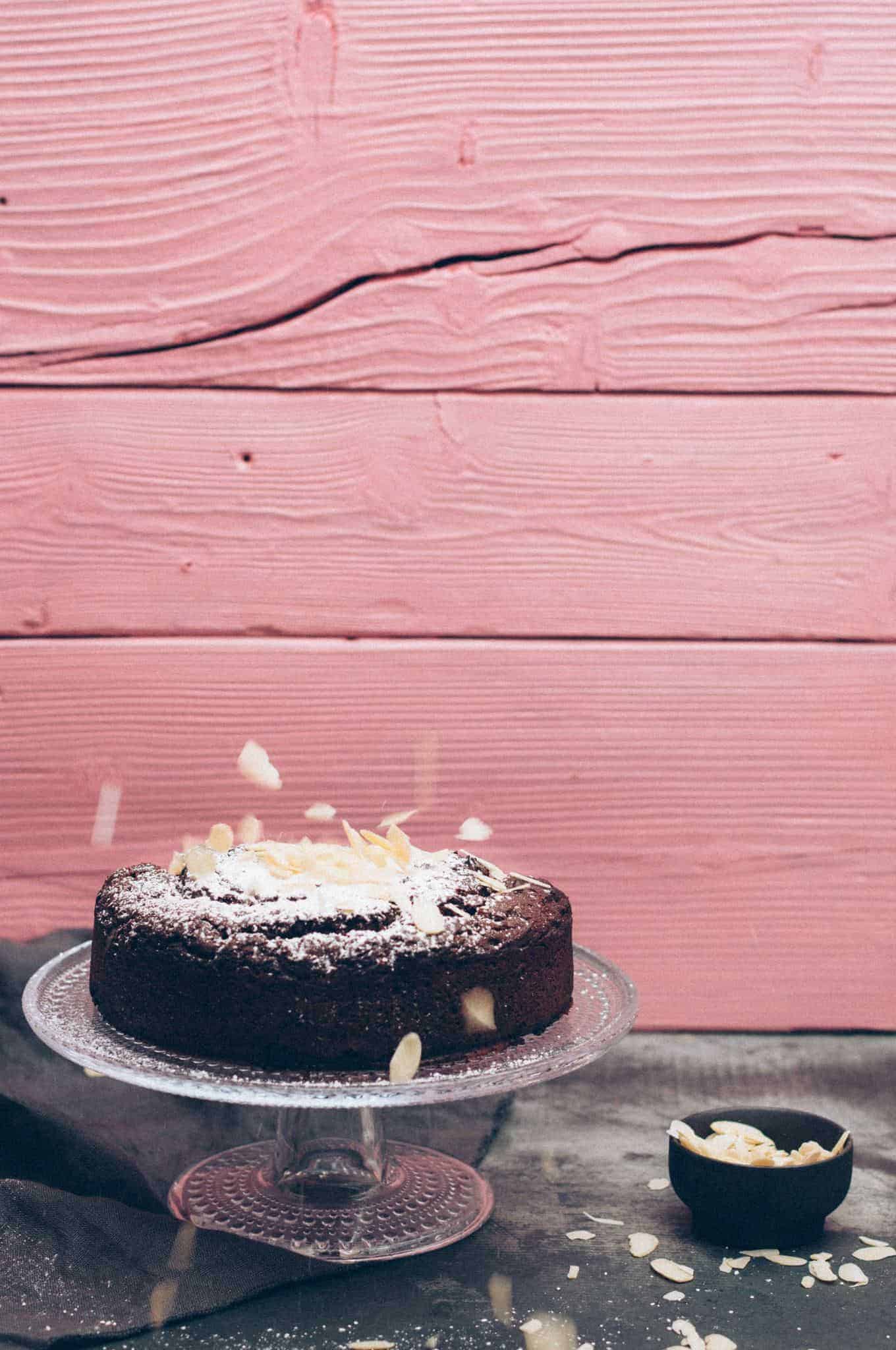 I use high-heat frying and baking oil: it has a neutral taste and is high-oleic . It has a relatively high proportion of monounsaturated fatty acids and a low proportion of polyunsaturated fatty acids. Therefore, it remains stable even at high temperatures, in contrast to oils with a lot of polyunsaturated fatty acids (e.g. cold-pressed olive oil, sunflower oil, etc.). I've linked you to my favorite oil below.
Have you ever wondered at the store what the grind of a flour means? The higher the milling degree (e.g. 450 vs. 1050), the higher the mineral content of the flour. Whole wheat flour is and always will be the most valuable, so I like to replace half with it.
Raw cane sugar instead of white sugar: sugar is sugar! I hear that all the time, and it's partly true. However, there is still a huge difference between the different types of sugar. White industrial sugar is usually just sweet and nothing more. Cane sugar and raw cane sugar on the other hand, still contain important minerals and are therefore the healthier option. Soon there will be a detailed blog post on the topic of sugar. Stay tuned and feel free to subscribe to my newsletter!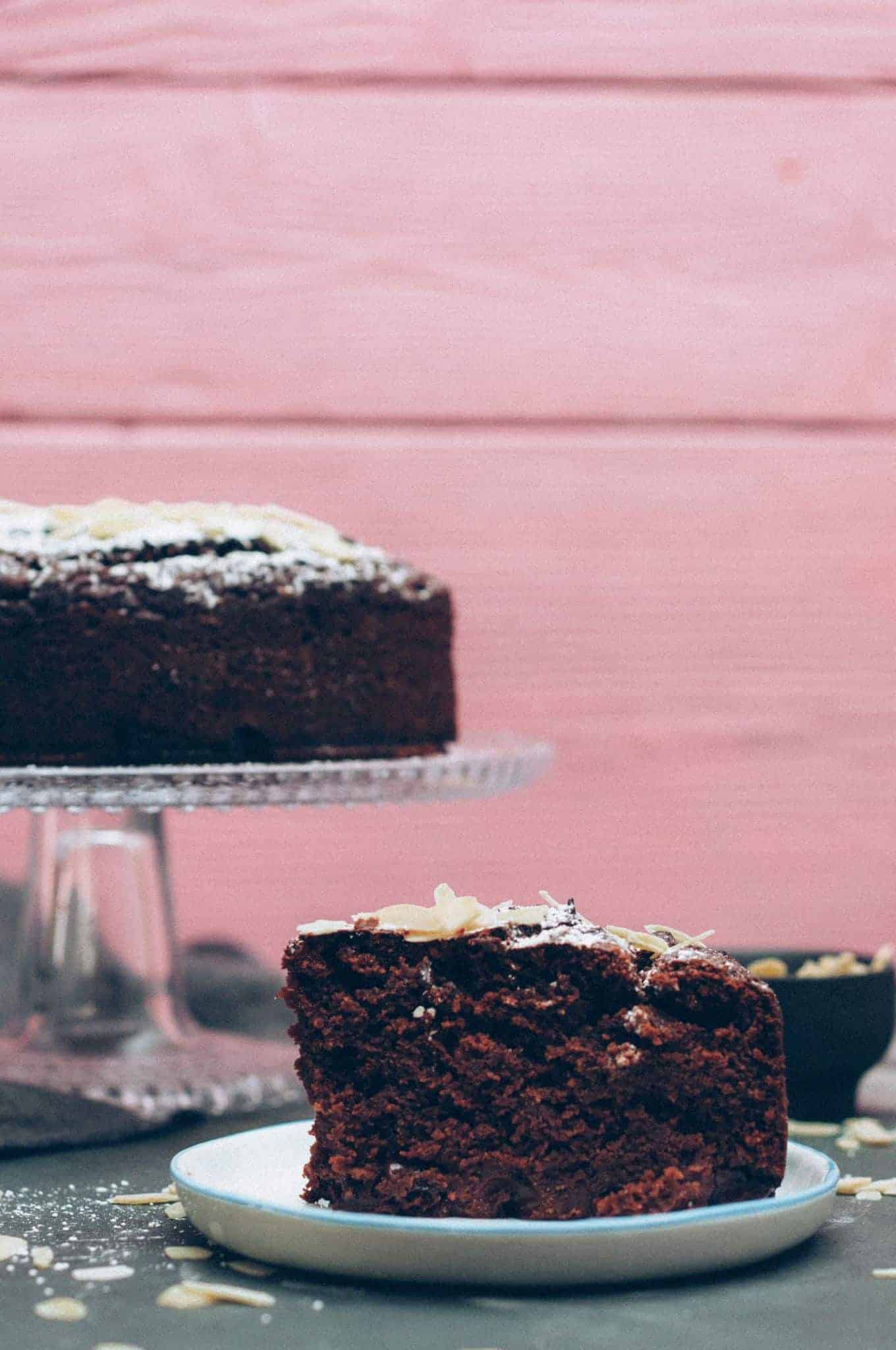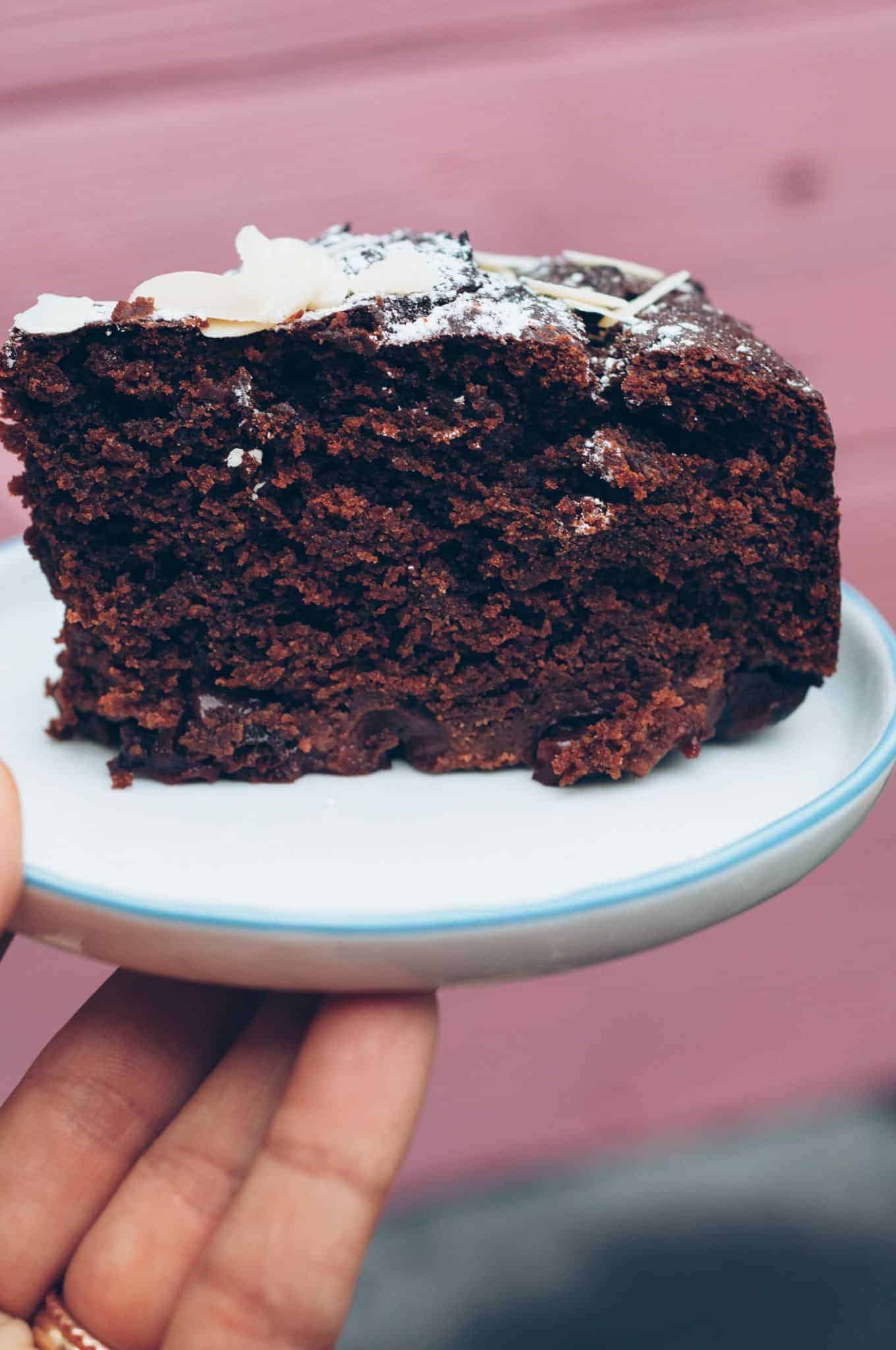 Let's go with this incredibly delicious cherry pie, I hope you enjoy baking it and of course about a review at the bottom of this page. If you post a picture, use the hashtag #veganevibes.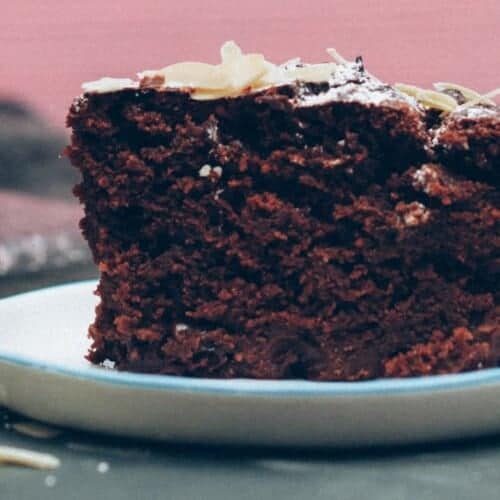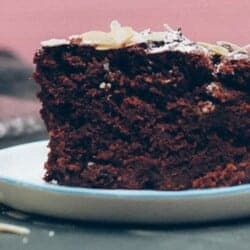 vegan cherry-chocolate cake
Simple, moist and super chocolaty? Yes, you can with this recipe for a magical cherry chocolate cake. Fluffy on the inside, with a juicy layer of cherries on the bottom. Topped with powder shrugs and almond flakes. Are you ready for this highlight?

AUTOR: VEGANEVIBES
FOR THE CAKE:
80

ml

Cherry juice

intercepted from the jar of pickled cherries

150

ml

Almond milk

150

g

Frying oil or other high heat oil

optional: replace 75g with vegan coconut yogurt

½

tbspn

Baking soda

7,5

ml

Apple cider vinegar

Alternative: lemon juice

200

g

Flour

I use light spelt flour type 630, but you can also use gluten-free flour, wheat flour or replace 100g with whole wheat flour.

100

g

Almond flour

Alternative: use ground almonds or simply more flour

150

g

Raw cane sugar

Alternative: coconut blossom sugar or cane sugar

33

g

Cocoa

do not use raw cacao, but baking cacao

½

tbspn

Baking powder

1

tbspn

Bourbon vanilla

ground

½

tbspn

Salt

195

g

jar sour cherries

Weight after draining, collect cherry juice
AS TOPPING:
Icing sugar to taste

Flaked almonds
Anleitung 
Preheat the oven to 180 degrees and grease a 20cm diameter baking pan or springform pan with a little oil and dust with cocoa powder (optional). Alternatively, when using a springform pan, cover the bottom with baking paper and grease only the sides lightly.


Strain the cherries and collect the drained water.


Add the almond milk, drained water from the cherries, oil and apple cider vinegar to a large baking bowl. Add the baking soda and stir. The liquid should now start to foam very slightly.

150 ml Almond milk,

150 g Frying oil or other high heat oil,

½ tbspn Baking soda,

7,5 ml Apple cider vinegar

Place a sieve over the bowl, sift in the flour, almond flour, cane sugar, cocoa, baking powder, vanilla and salt and stir with a wooden spoon until everything is combined into a uniform batter. Don't over stir, if there is still a lump or two in the batter it will dissolve in the baking process.


200 g Flour,

100 g Almond flour,

150 g Raw cane sugar,

33 g Cocoa,

½ tbspn Baking powder,

1 tbspn Bourbon vanilla,

½ tbspn Salt

NOTE: Dough should have a good consistency, neither too firm, nor too liquid … see pictures. If too runny, add a little more flour, if too firm, add more vegetable milk in sips.

Spread the cherries on the bottom of the springform pan, then pour in the batter. Smooth out and place in the oven. Bake for

50 minutes

, then test the cake with a wooden stick to see if it is done. When the wooden stick comes out clean, the cake is perfect. Turn off oven and leave cake in oven for another 30 minutes. Only after half an hour has elapsed, remove from the oven and leave to cool completely at room temperature (preferably for at least an hour).

Garnish with icing sugar and flaked almonds, cut into pieces and enjoy!


Icing sugar to taste,

Flaked almonds
Nährwertangaben
Serving:
1
Piece
Calories:
345
kcal
Carbohydrates:
38
g
Protein:
5
g
Fat:
21
g
Saturated Fat:
13
g
Polyunsaturated Fat:
1
g
Monounsaturated Fat:
2
g
Sodium:
60
mg
Potassium:
132
mg
Fiber:
3
g
Sugar:
19
g
Vitamin A:
13
IU
Vitamin C:
1
mg
Calcium:
54
mg
Iron:
1
mg