Thebiggest poppy lover on the planet is my father. Every time I offer him a piece of home baking, he says, "Why don't you make something with poppy seeds?" No sooner said than done! Very fitting that at the last baking class I learned how to make a vegan, gluten free poppy seed cake. Soooo delicious, I suggest we get started?
Delicious poppy seed cake with turmeric coconut cream (vegan)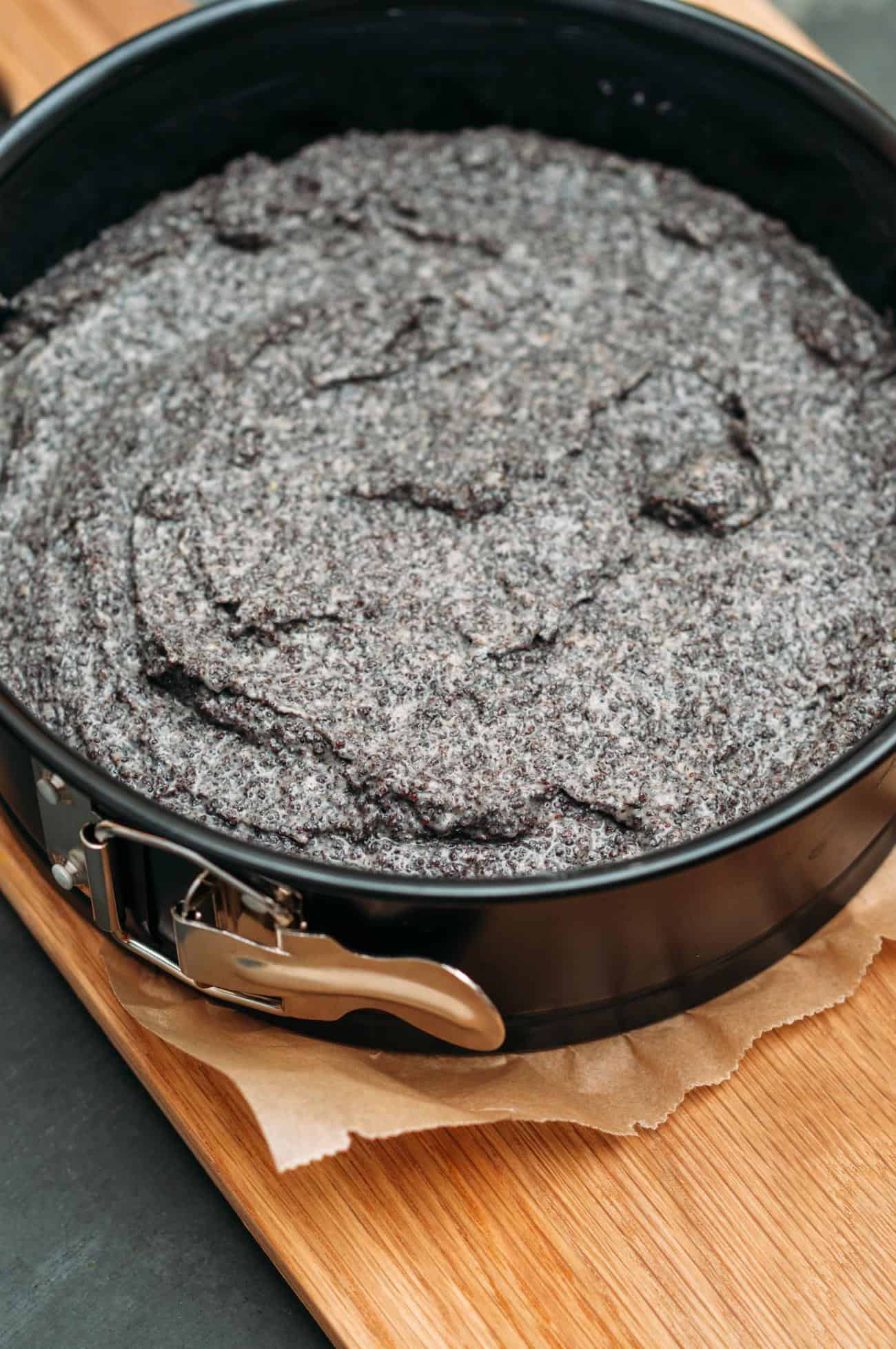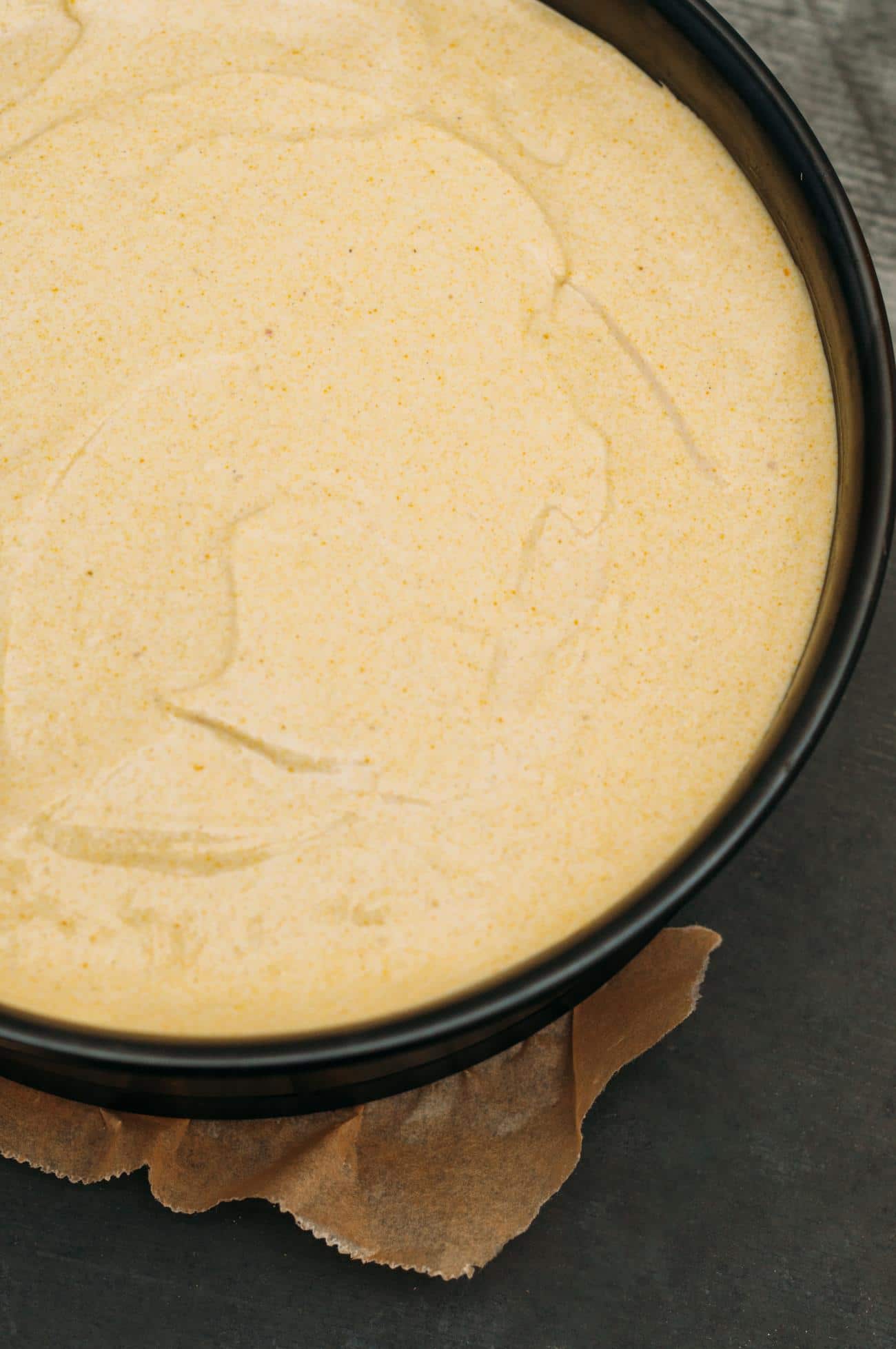 #The cake base is a fairly simple sponge with steam poppy seeds. This is an already ground blue poppy, which I find quite convenient. Alternatively, you can also use whole poppy seeds and grind them in a coffee maker or a special poppy seed crusher. Here is a little tutorial and interesting facts about poppy: http: //getreide-experten.de/mohnmuehle/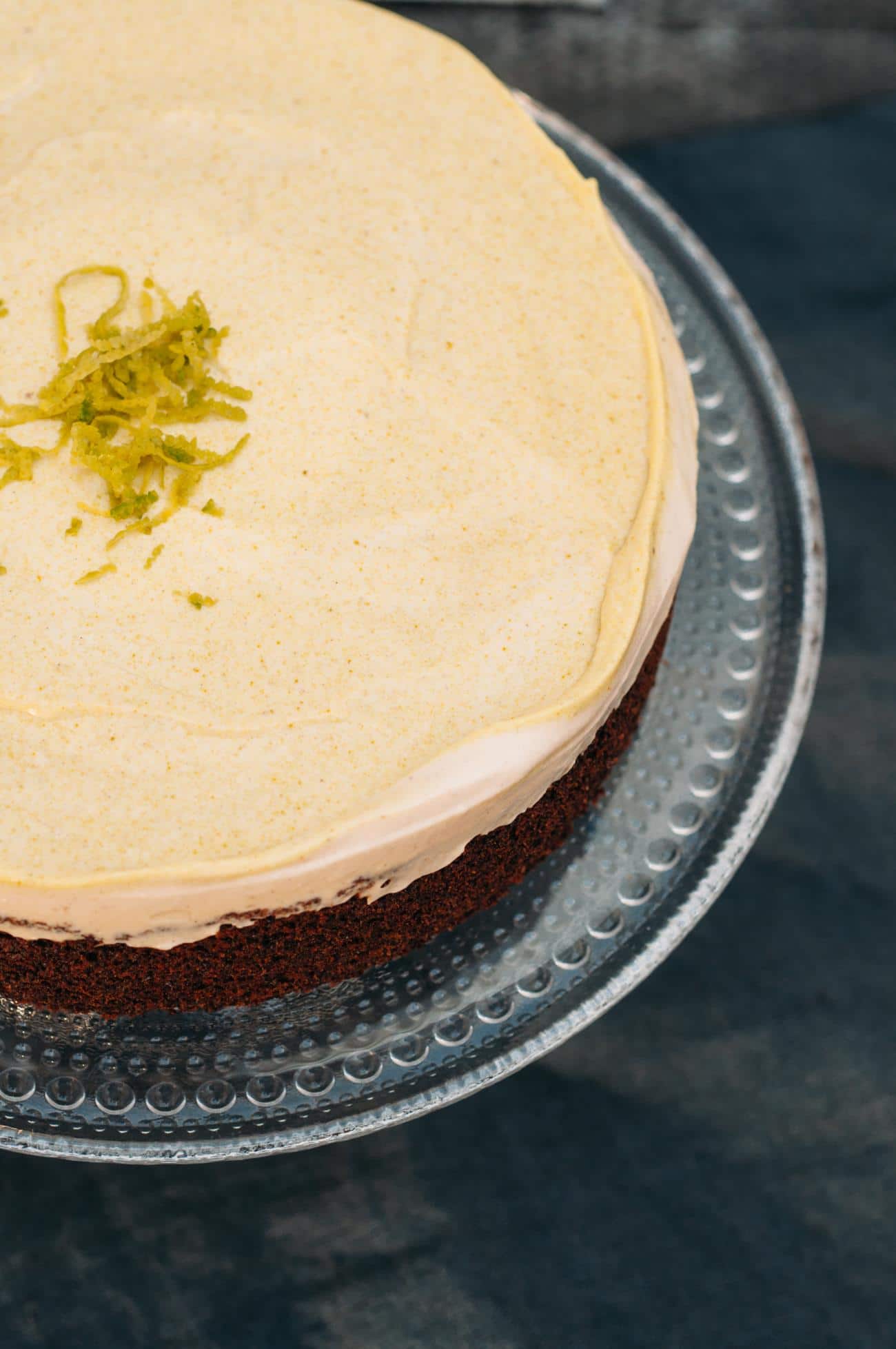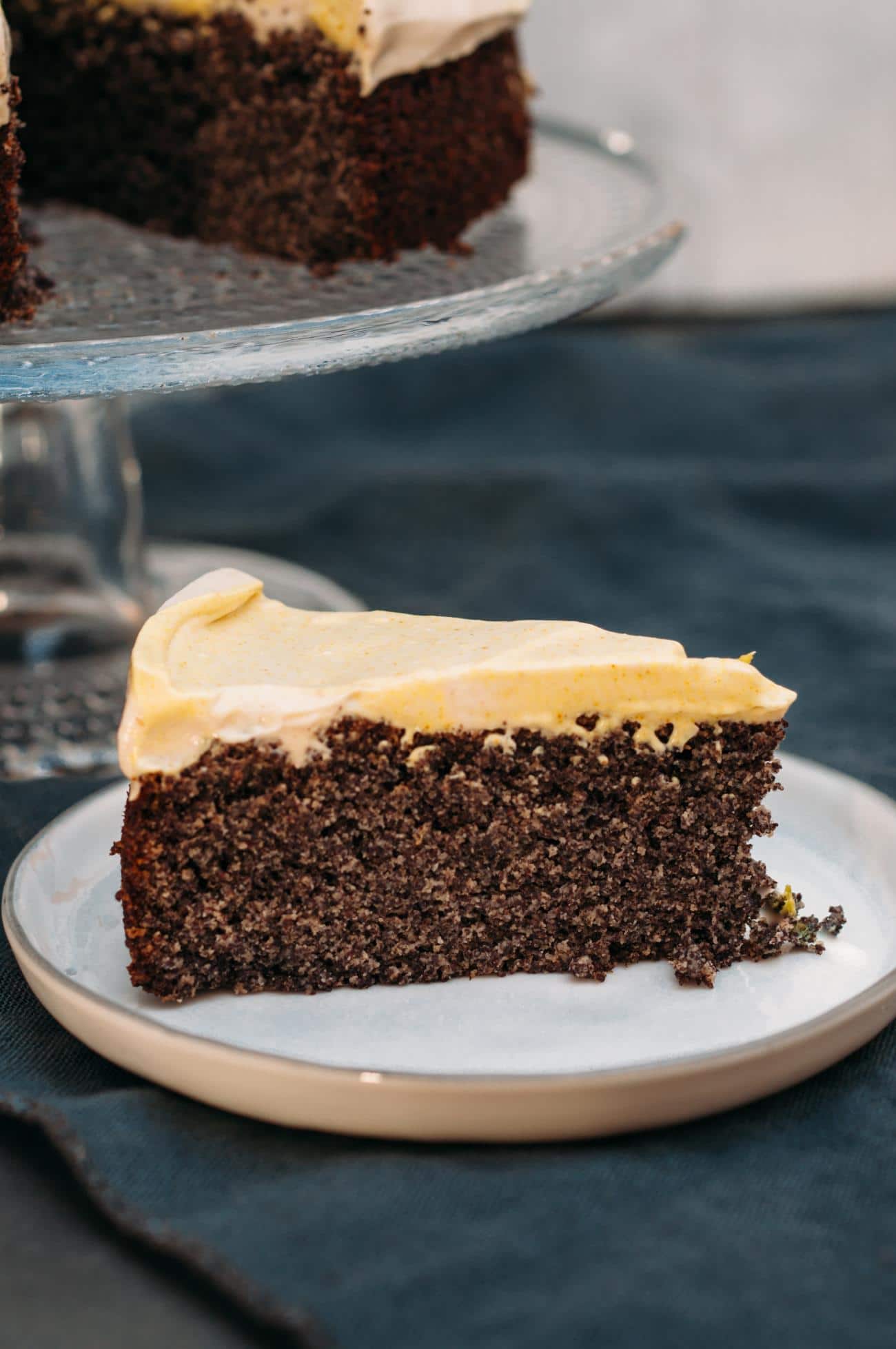 The combination of the poppy seed base of the creamy turmeric coconut cream is simply gigantic. The cake base is moist and fluffy at the same time and literally melts into the cream of coconut, a dash of lemon juice, vanilla and the sweetness from agave syrup when eaten. Turmeric adds a nice color and is also very healthy, best used in conjunction with pepper ( see cold tonic ). Maybe pepper doesn't go very well in this Recipe but why not enjoy a piece of it with a Chai tea enjoy?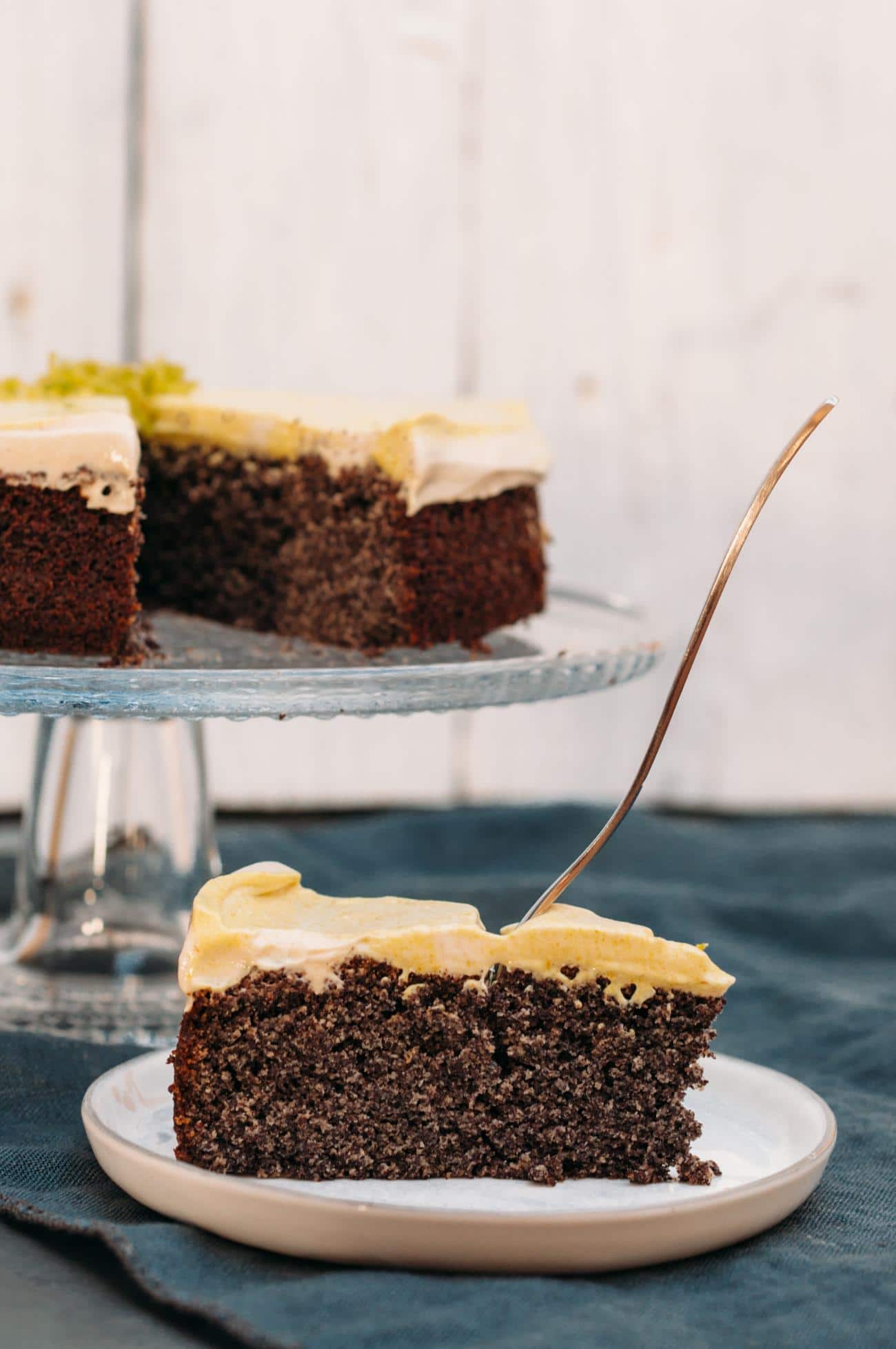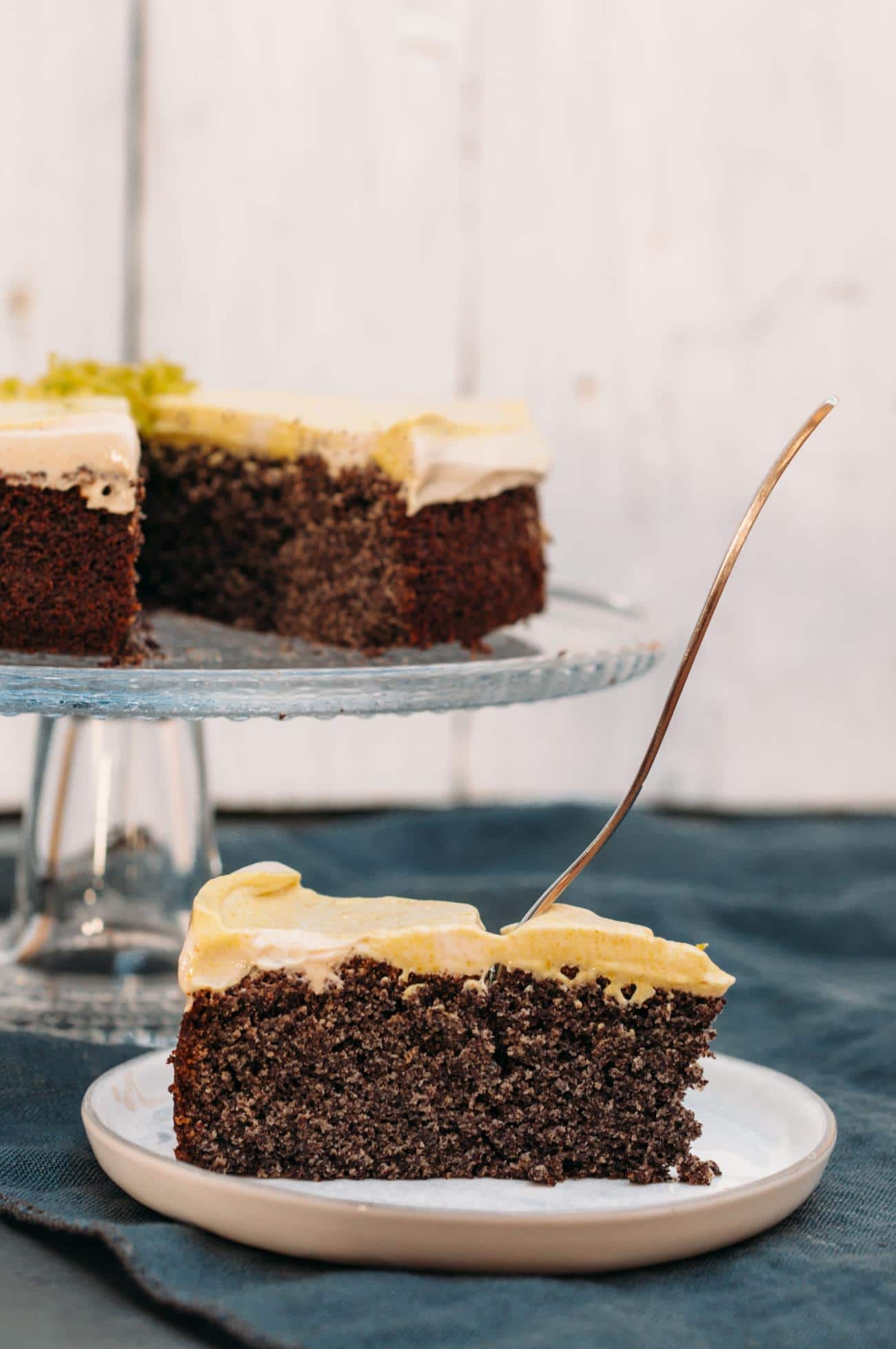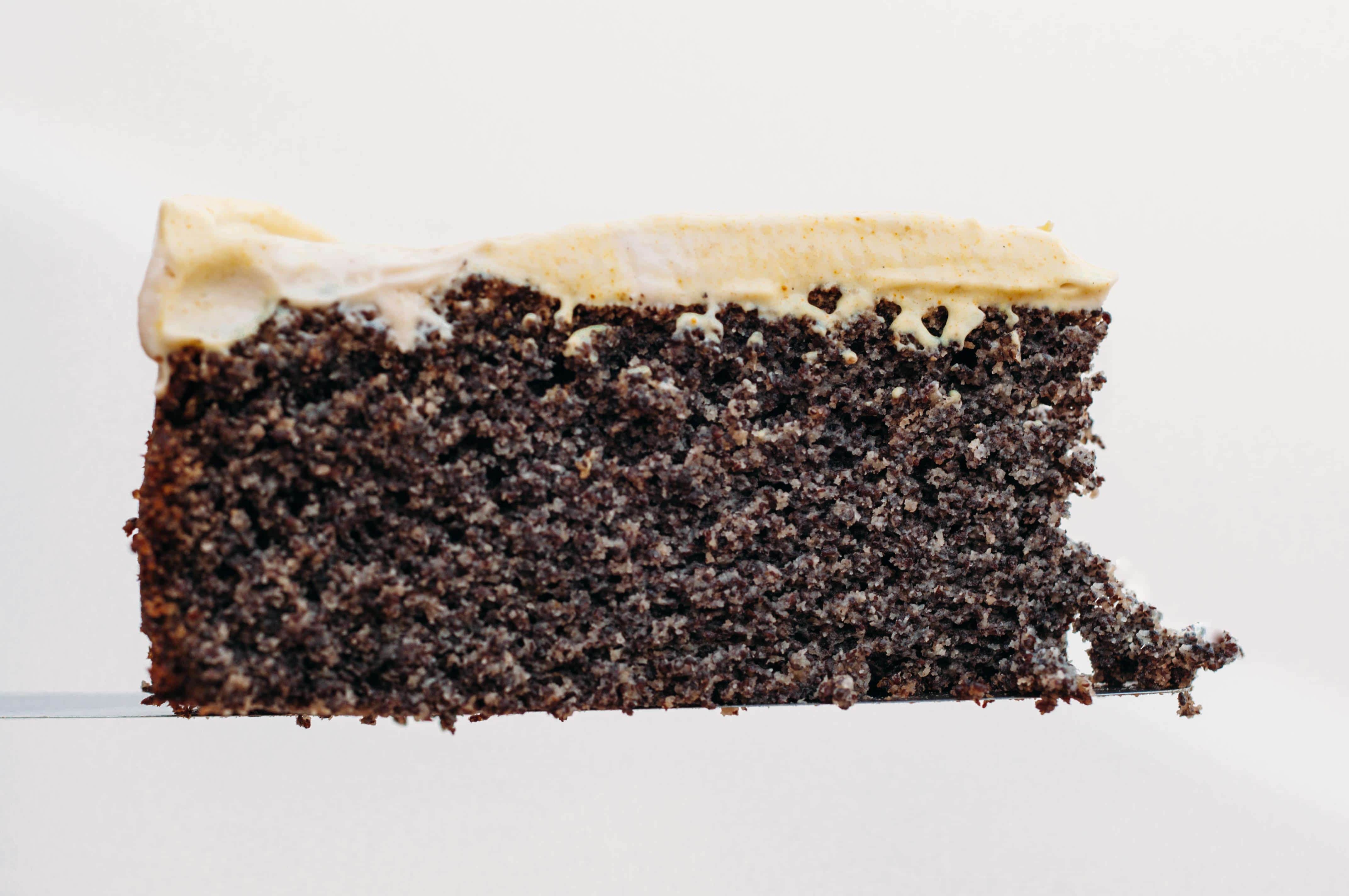 The poppy seed cake with turmeric coconut cream is:
Loose
Pleasantly sweet
creamy
Lemony vanilla
Made easy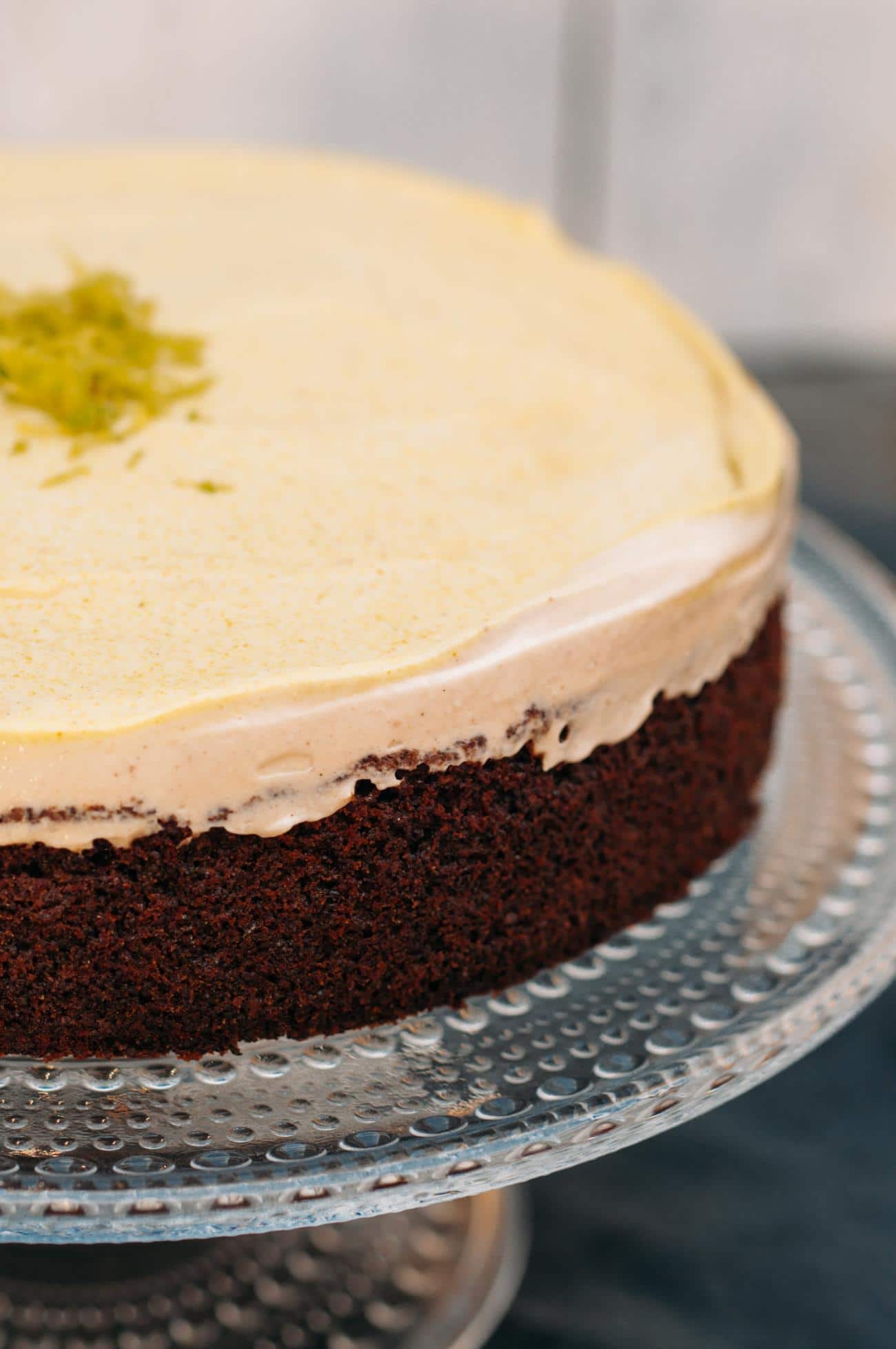 At this point it finally starts with the Recipe . I wish you a lot of fun baking and of course a review at the bottom of this page. If you post a picture, use the hashtag #veganevibes.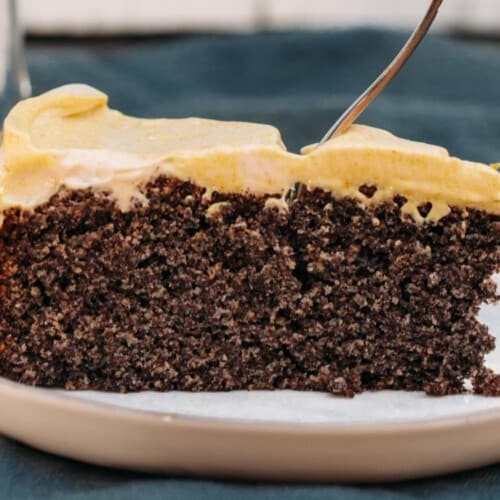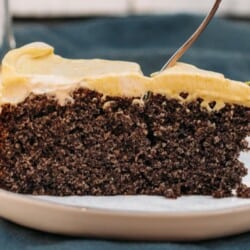 Poppy seed cake with turmeric coconut cream
A vegan, gluten-free cake that you can't get on every corner. Heavenly fluffy cake base with steam poppy seeds topped with a cream of vanilla yogurt, turmeric and a squeeze of lemon. Easy to make in under 60 minutes.
AUTOR: VEGANEVIBES
FOR THE CAKE BASE:
400

g

Steam poppy

50

g

Raw cane sugar

½

TL

Baking powder

½

TL

Baking soda

½

TL

Ginger powder or ½ cm ginger bulb freshly grated

1,5

EL

Juice and zest of half a lemon

150

g

Applesauce

unsweetened

100

ml

Oat milk or rice milk

75

g

Alsan or another vegan margarine
FOR TURMERIC COCONUT CREAM:
Anleitung 
Preheat the oven to 180degrees and grease 1 20cm diameter baking pan or springform pan with a little coconut oil and dust with flour (optional). Alternatively, when using a springform pan, cover the bottom with baking paper and grease only the sides lightly.


FOR THE DOUGH: Combine all dry ingredients (steam poppy seeds, gluten-free flour blend, raw cane sugar, baking powder, baking soda, ginger, and lemon zest) in a bowl or cake mixer.

Gradually add the liquid ingredients (lemon juice, applesauce, oat milk and alsan) and mix to a uniform dough. The dough should be easy to pour into the springform pan. If it is too dry, add a little more vegetable milk.

400 g Steam poppy,

75 g gluten free flour mix,

50 g Raw cane sugar,

½ TL Baking powder,

½ TL Baking soda,

½ TL Ginger powder or ½ cm ginger bulb freshly grated,

1,5 EL Juice and zest of half a lemon,

150 g Applesauce,

100 ml Oat milk or rice milk,

75 g Alsan or another vegan margarine

Pour into the baking dish and bake in the oven for

35-40 minutes

. When the baking time is over, test with a chopstick: Prick the center of the cake with the help of a wooden stick, if some dough still sticks to the stick, extend baking time a little more. The cake base is ready when the wooden stick comes out clean. Allow to cool completely.

For the turmeric coconut cream Place soy yogurt, coconut oil, coconut puree, agave syrup, vanilla and turmeric in a blender and blend to a fine cream. Season to taste and only then mix in the locust bean gum.

200 g Soy yogurt or another vegetable yogurt,

50 g Coconut oil,

50 g Coconut puree,

30 ml Agave syrup,

½ TL Bourbon vanilla ground,

1 TL Turmeric,

1 TL Locust bean gum

Spread turmeric coconut cream on the cake base until smooth and refrigerate. Ideally overnight, so that the cream becomes really nice and firm. Slice and enjoy!


Store remaining cake in the refrigerator for up to 5 days.

Notizen
*Gently warm the coconut paste in the jar in a water bath.
NOTES /HELPFUL ACCESSORIES:
1 Bakeware: http://amzn.to/2jj06pq
Nährwertangaben
Serving:
1
Piece
Calories:
280
kcal
Carbohydrates:
18
g
Protein:
2
g
Fat:
15
g
Saturated Fat:
8
g
Sodium:
94
mg
Potassium:
71
mg
Sugar:
10
g
Vitamin A:
270
IU
Vitamin C:
2.8
mg
Calcium:
36
mg
Iron:
0.5
mg