Now that was a challenge! Somehow I thought it would be pretty easy to bake a vegan bundt cake. I already have some Basic recipes that I use for Sponge cake use and that should go but all loose and flaky from the hand. No sooner said than done, I got started and was more than disappointed with my first attempts. But since I don't get discouraged that easily, I kept at it and eventually the time came. Finally, a perfect Gugelhupf came out of the oven. But the joy remained only briefly! why? You will learn more about this further down in the text.
vegan marble gugelhupf vibes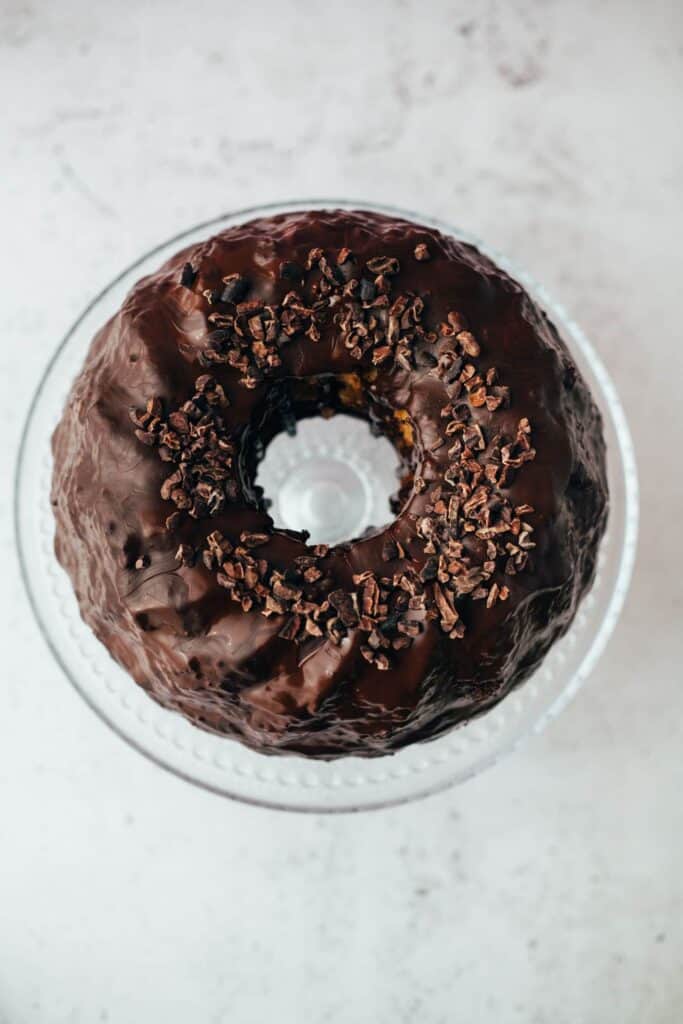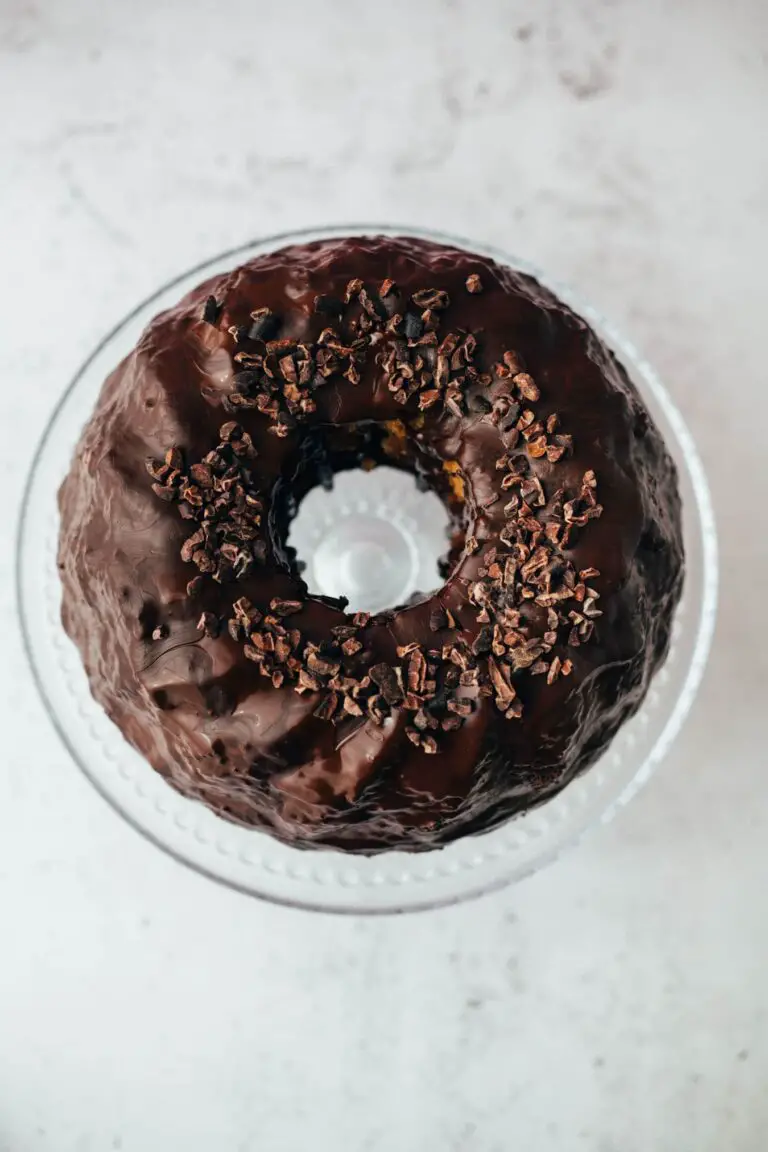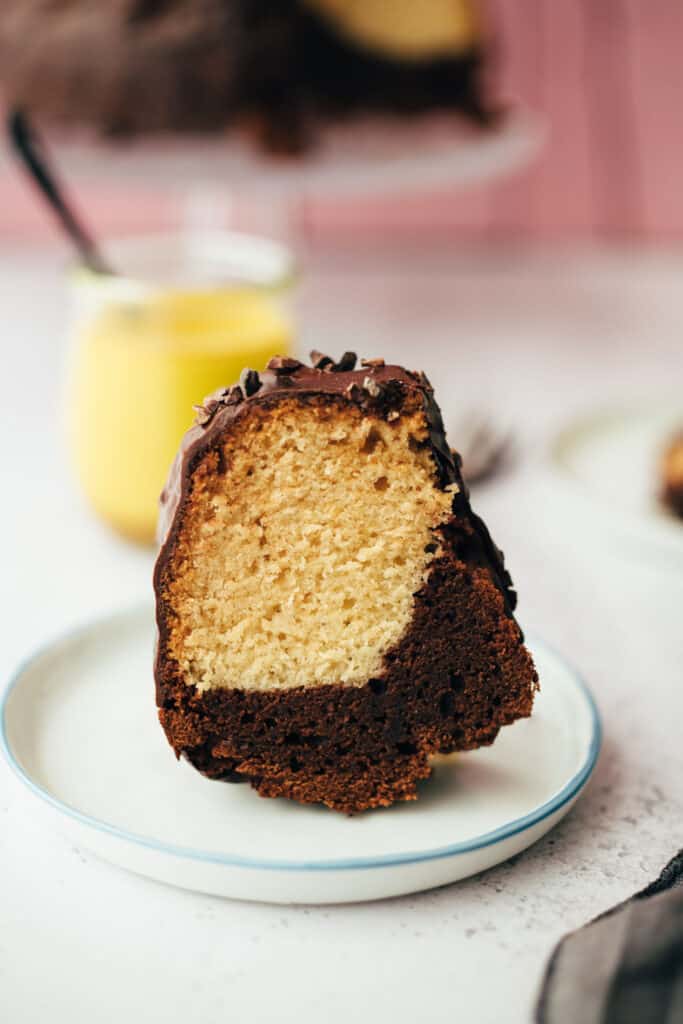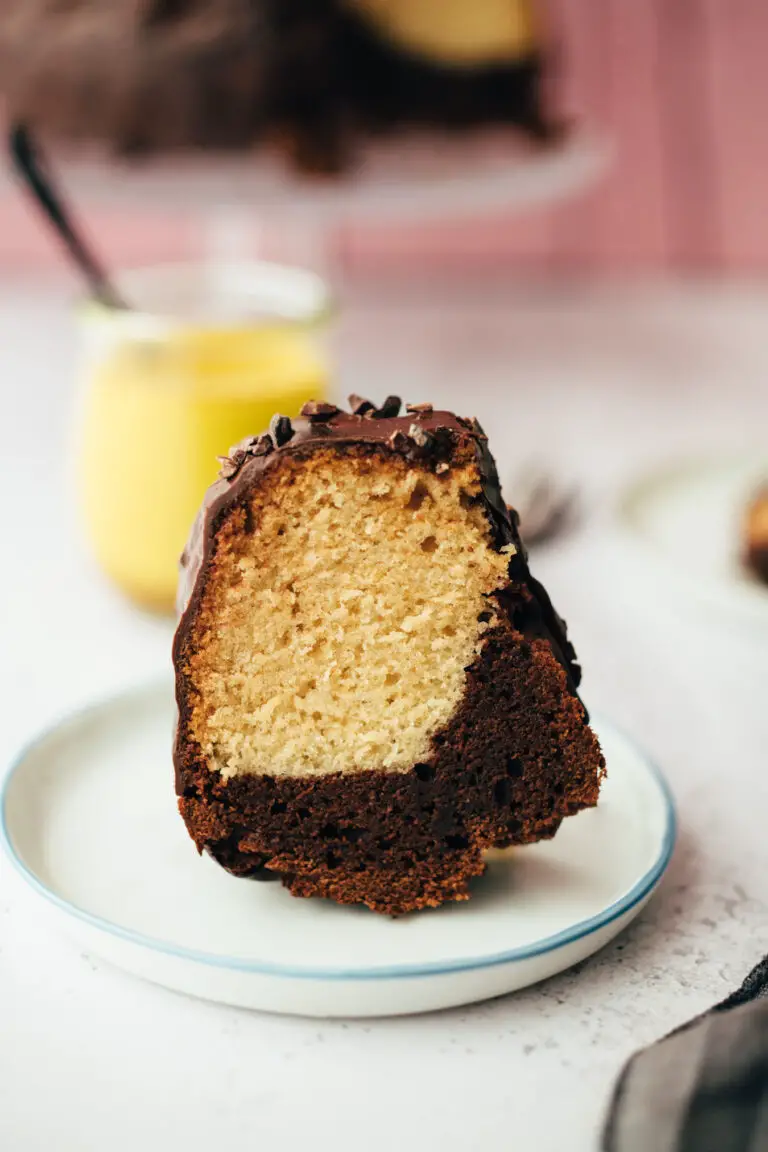 Maybe you have noticed that my dad is now my most important Product tester is. Actually, I rely 100% on his opinion and as soon as a message pops up on my phone with "Tastes really yummy" or "all gone!" I know it worked.
So what goes into our Gugelhupf? I use room warm Almond milk baking soda, apple cider vinegar, to give the Cake really nice to give buoyancy. Add spelt flour, baking powder, raw cane sugar, oil, applesauce, bourbon vanilla and a pinch of sea salt.
In the dark dough comes then cocoa, a little more plant milk and we are ready.
Marble cake or gugelhupf? The main thing is that it tastes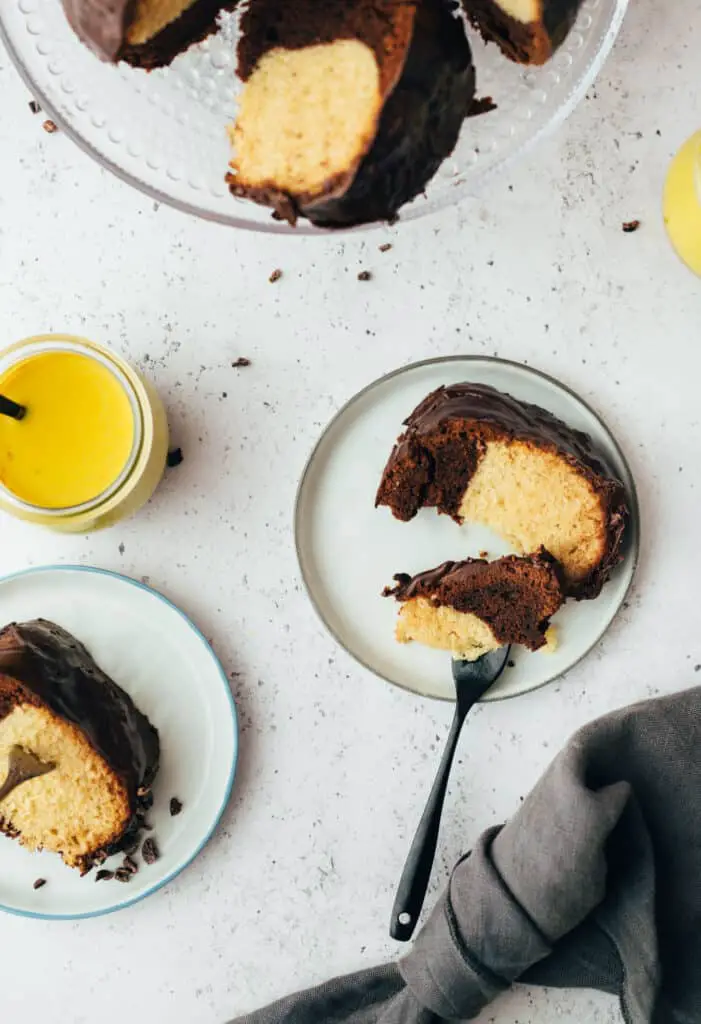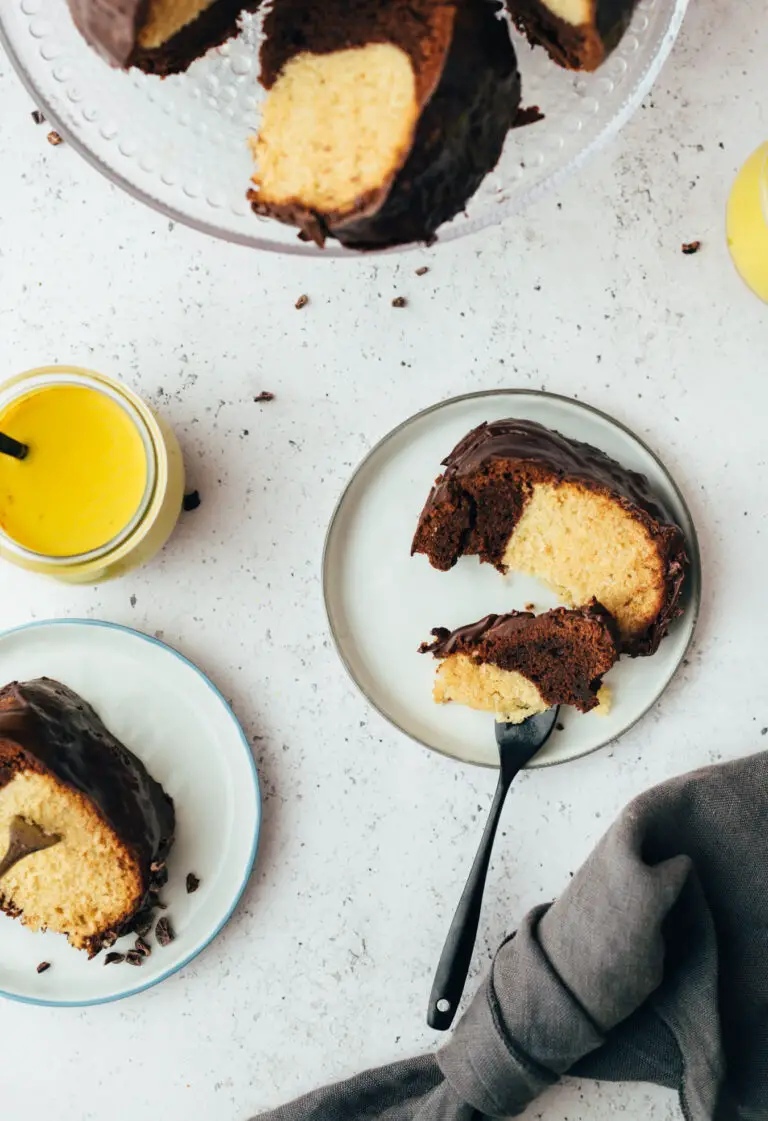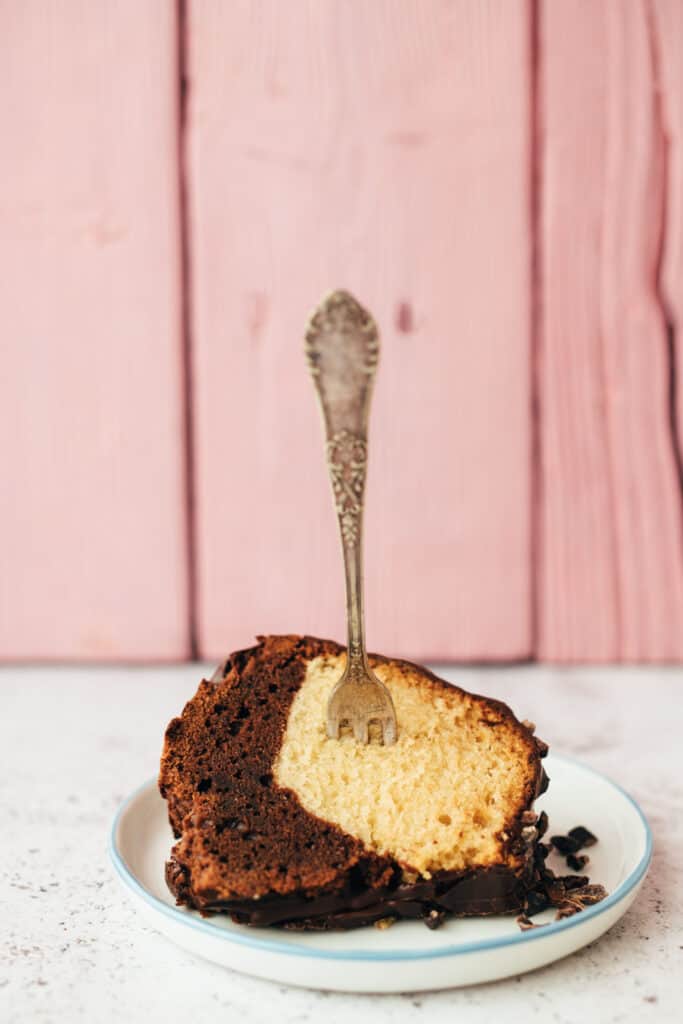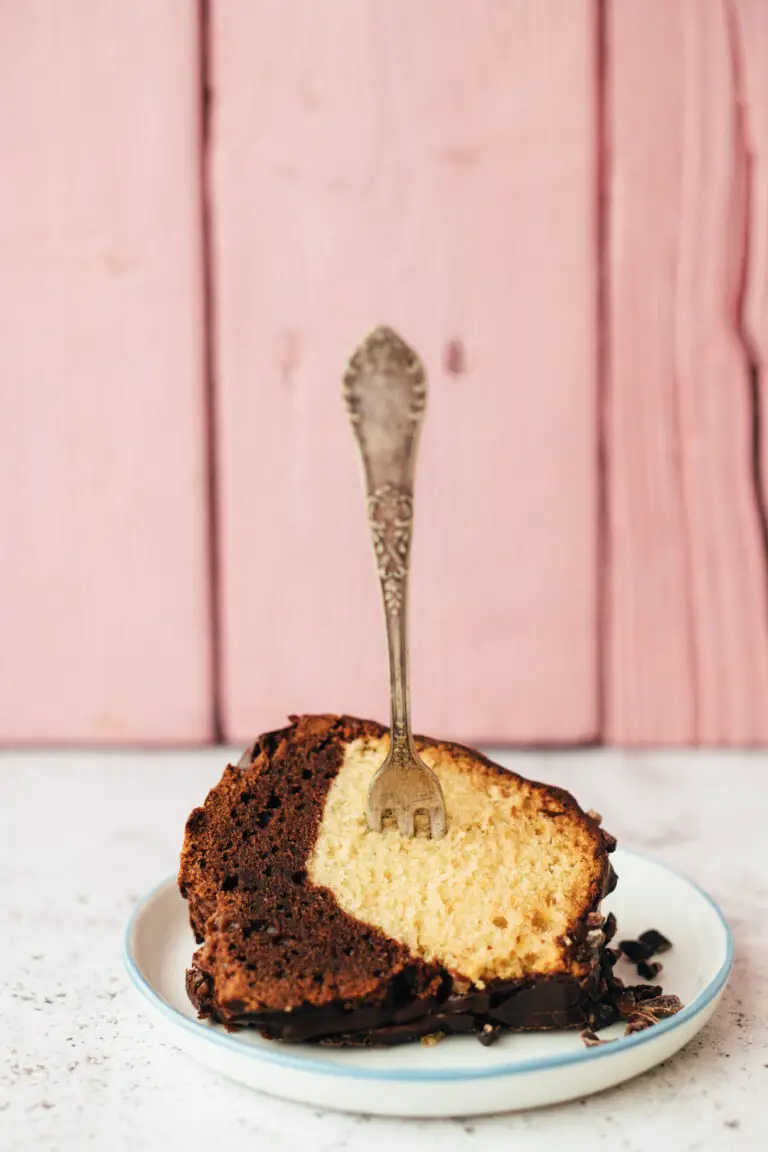 Here are my tips for a perfect baking experience:
Use a well coated Gugelhupf mold with 22cm diameter
The vegetable milk should be at room temperature so that it can react well with the baking soda and vinegar.
Do not stir too long! Otherwise you will stir the leavening power of the natron back out of the dough. Therefore, use food processor only until the dough is well combined and turn off danhttps://www.veganevibes.de/jaffa-kuchen-glutenfrei/n. If you stir by hand, use whisk and don't be too fussy with small crumbs. They dissolve during the baking process.
Be sure to grease baking pan well and dust with flour or semolina. Especially with the Gugelhupf is essential, otherwise you run the risk that the cake half stuck in the mold (so it was with me)!!! This is really annoying, so best to work well in advance.
Ready baked cake be sure to cool long enough. Best left overnight or 2-3 hours in a cool place. Otherwise, the same misery as described above threatens and the Gugelhupf does not come out of the mold.
The only question now is what goes perfectly with our today's Cake fits. Definitely a chocolate glaze with fine dark vegan chocolate. As a topping, I sprinkle a handful of raw cacao nibs on top. If that is not enough, you can serve a portion of coconut cream with it. On the picture you see another Golden milk which I have made fresh to it.
Let's get started with this moist marble cake. I hope you enjoy baking and of course about a review at the bottom of this page. If you post a picture, use the hashtag #veganevibes.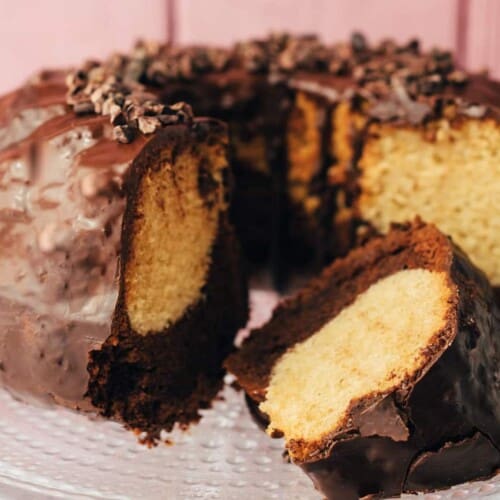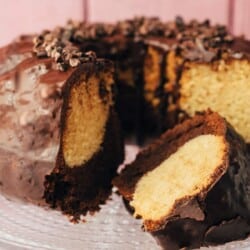 The perfect vegan gugelhupf
Simple, moist, vegan gugelhupf or marble cake. Made with only a few ingredients, fluffy, chocolate and pleasantly sweet. Perfect for a coffee date or as a sweet breakfast.
AUTOR: VEGANEVIBES
FOR THE CHOCOLATE DOUGH:
30

g

Cocoa

do not use raw cacao here, but baking cacao

60

ml

Almond milk

or any other plant milk
FOR THE CHOCOLATE ICING:
200

g

vegan dark chocolate coating

Cups

15

ml

Frying and baking oil or other high-heat oil

tbspn
Anleitung 
Preheat the oven to 175 degrees (top and bottom heat) and grease a cake pan with a little oil and dust with plenty of flour (optional semolina).

FOR THE CAKE

, add

almond milk

, apple cider vinegar and baking soda to a large baking bowl and stir gently. The liquid should now begin to foam slightly.

250 ml Almond milk or another vegetable milk,

15 ml Apple cider vinegar,

½ tbspn Baking soda

Add oil, applesauce, spelt flour (sift it if you like!), raw cane sugar, baking powder, bourbon vanilla, sea salt, and flaxseed eggs and mix with your hands or a food processor until smooth. I use a whisk here.

2 Flaxseed egg,

250 ml Frying and baking oil,

32 g Applesauce,

375 g Spelt flour,

250 g Raw cane sugar,

½ tbspn Baking powder,

½ tbspn Sea salt,

¼ tbspn Bourbon vanilla

ALTERNATIVE: Place all ingredients in order in a high-powered blender (e.g. Blendtec) and process with the dough program to a homogeneous dough.

The dough should be neither too solid nor too liquid and should be easy to pour into the baking pan. If too firm, add a little more

almond milk

, if too runny, add a little more flour.

Pour two-thirds of the batter into the bundt pan.

FOR THE CHOCOLATE DOUGH Pour cocoa powder and almond milk in to the remaining batter in the bowl and mix well once again.

30 g Cocoa,

60 ml Almond milk

Put on the light dough and put in the preheated oven.

Place in the oven, bake for

60 minutes

and when the baking time is up, test the cake with a wooden stick to see if it is done. When the wooden stick comes out clean, then the cake is ready. Turn off oven and remove cake. Allow to cool completely(preferably at least 2 hours in a cool place, alternatively overnight).

For the chocolate icing Carefully melt the couverture over a water bath. Be careful not to let it get too hot. Stir in oil and set aside.

200 g vegan dark chocolate coating,

15 ml Frying and baking oil or other high-heat oil

Coat the Gugelhupf evenly with the chocolate coating.

(optional) Sprinkle cocoa nibs on top.

Allow chocolate icing to set.

Slice cooled cake and enjoy!

Store in an airtight container in the refrigerator for up to 5 days, keep frozen for a few weeks.
Nährwertangaben
Serving:
1
Piece
Calories:
369
kcal
Carbohydrates:
42
g
Protein:
4
g
Fat:
22
g
Saturated Fat:
3
g
Sodium:
47
mg
Potassium:
47
mg
Fiber:
4
g
Sugar:
21
g
Calcium:
46
mg
Iron:
2.4
mg