Dates are also called the "bread of the desert". In fact, one could survive in the desert only by eating dates (& water). This is mainly due to the ingredients of the sweet berries. Yes, you read correctly, because dates botanically belong to the berries. Ok, before this turns into a Wikipedia session, let's take a closer look at the composition and ingredients of this incredibly delicious, sweet sin. It's not for nothing that athletes and clean eating gurus swear by Dates as the basis for many snacking treats.
Make date caramel yourself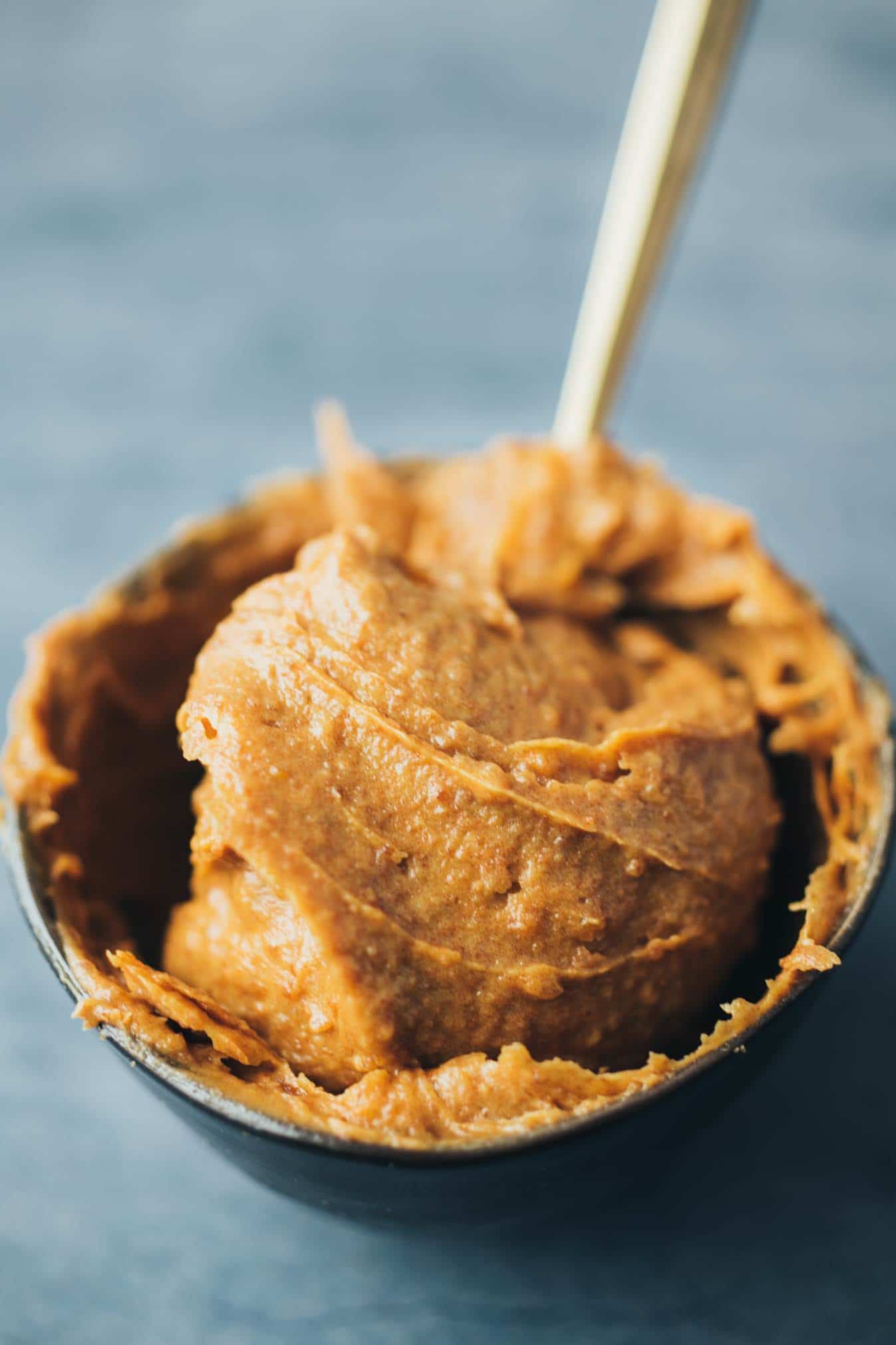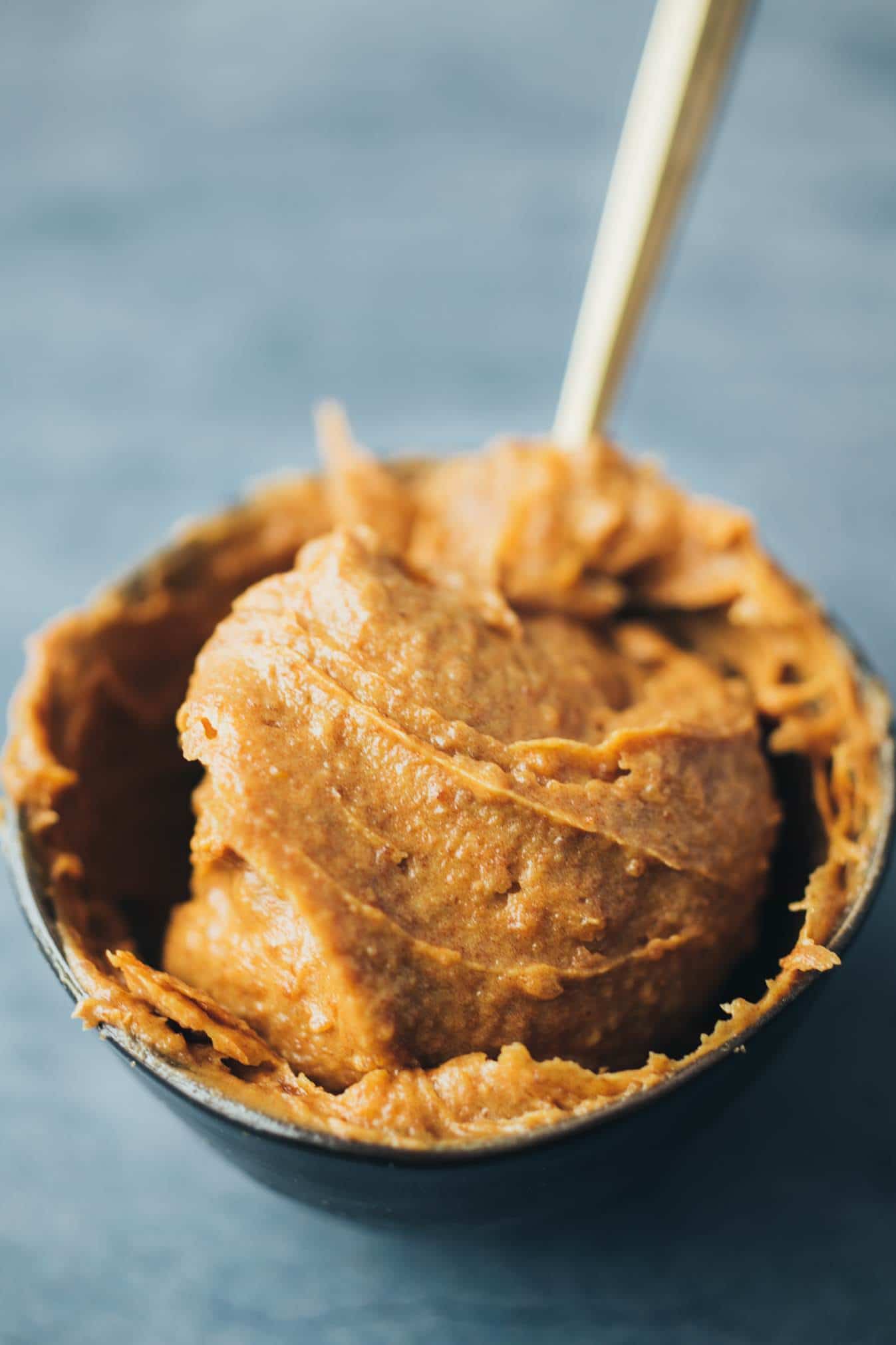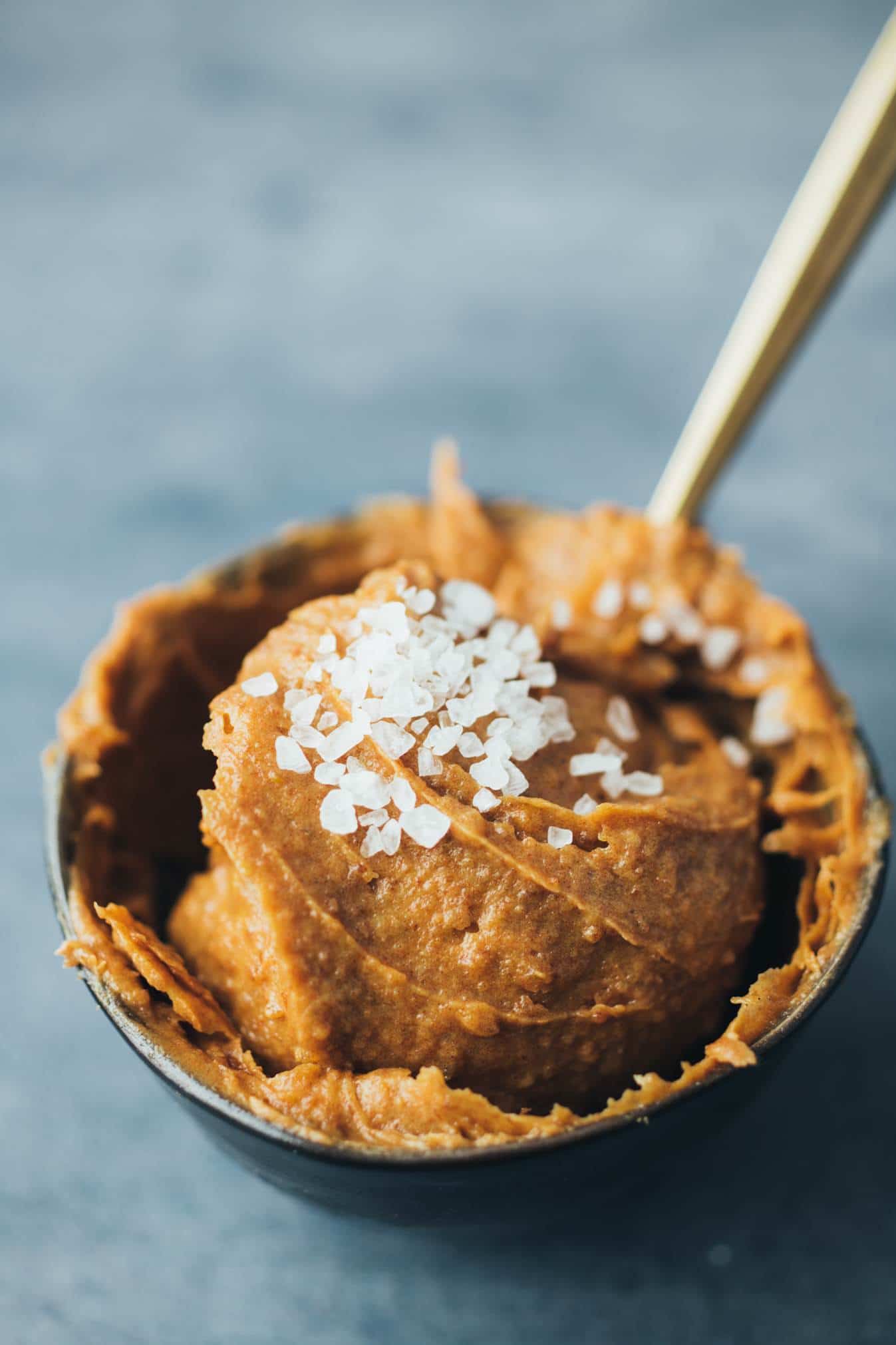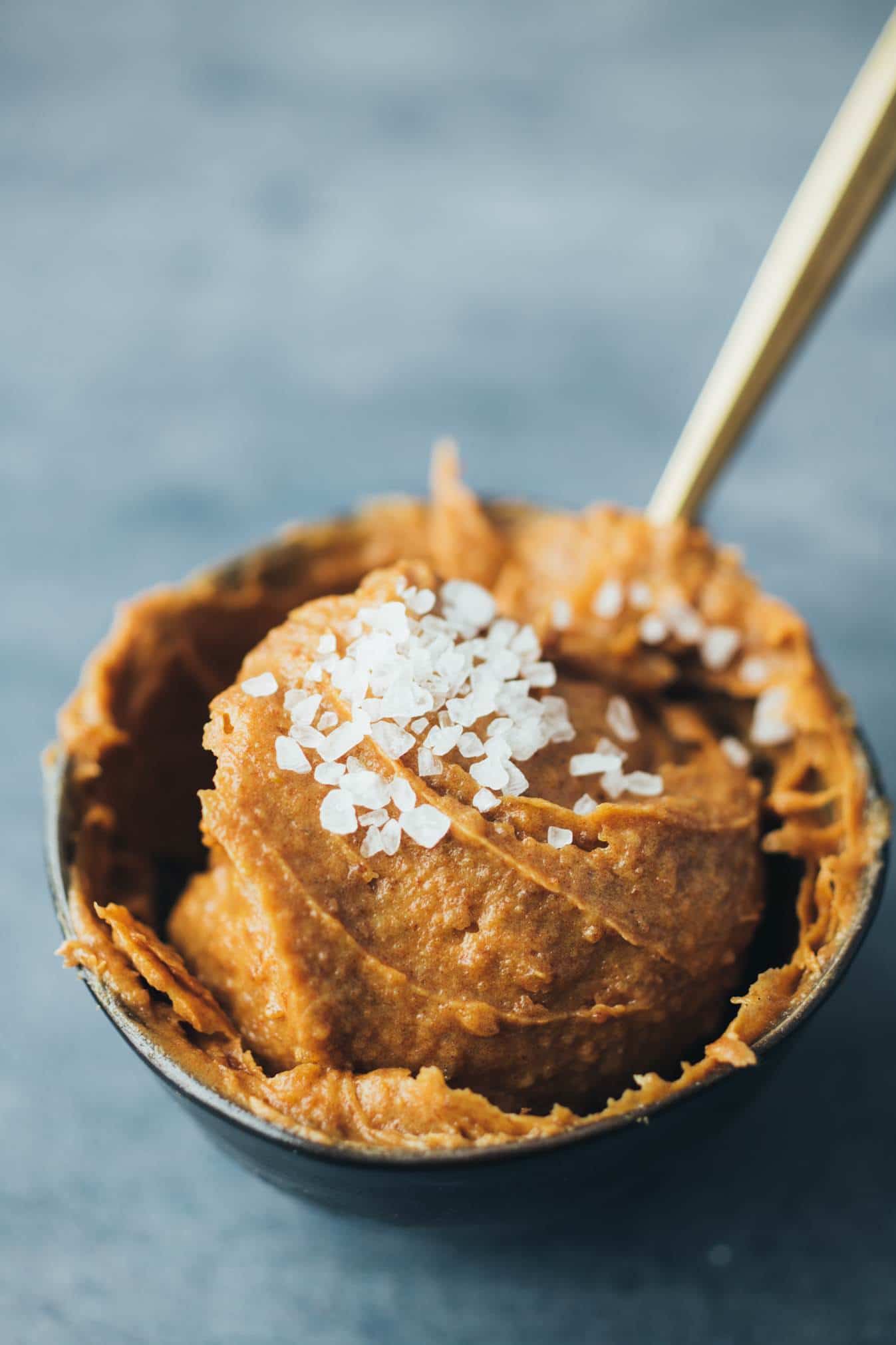 Important facts about dates, they contain:
have a high, natural glucose content of 60-70% and are the ideal, healthy energy dispenser (best before, during or shortly after sports)
many valuable minerals, such as iron, folic acid, zinc and potassium
Are full of vitamins: A, B, C and D
Rich in healthy fiber
the amino acid tryptophan, precursor of the sleep hormone melatonin (a few dates before falling asleep can help!)
Today, however, we are not going to look at snacking on plain dates, but at making date caramel. This is wonderfully versatile and can be used to sweeten beverages as well as enhance desserts. Savoury dishes or Asian dishes can be spiced up just as wonderfully with it.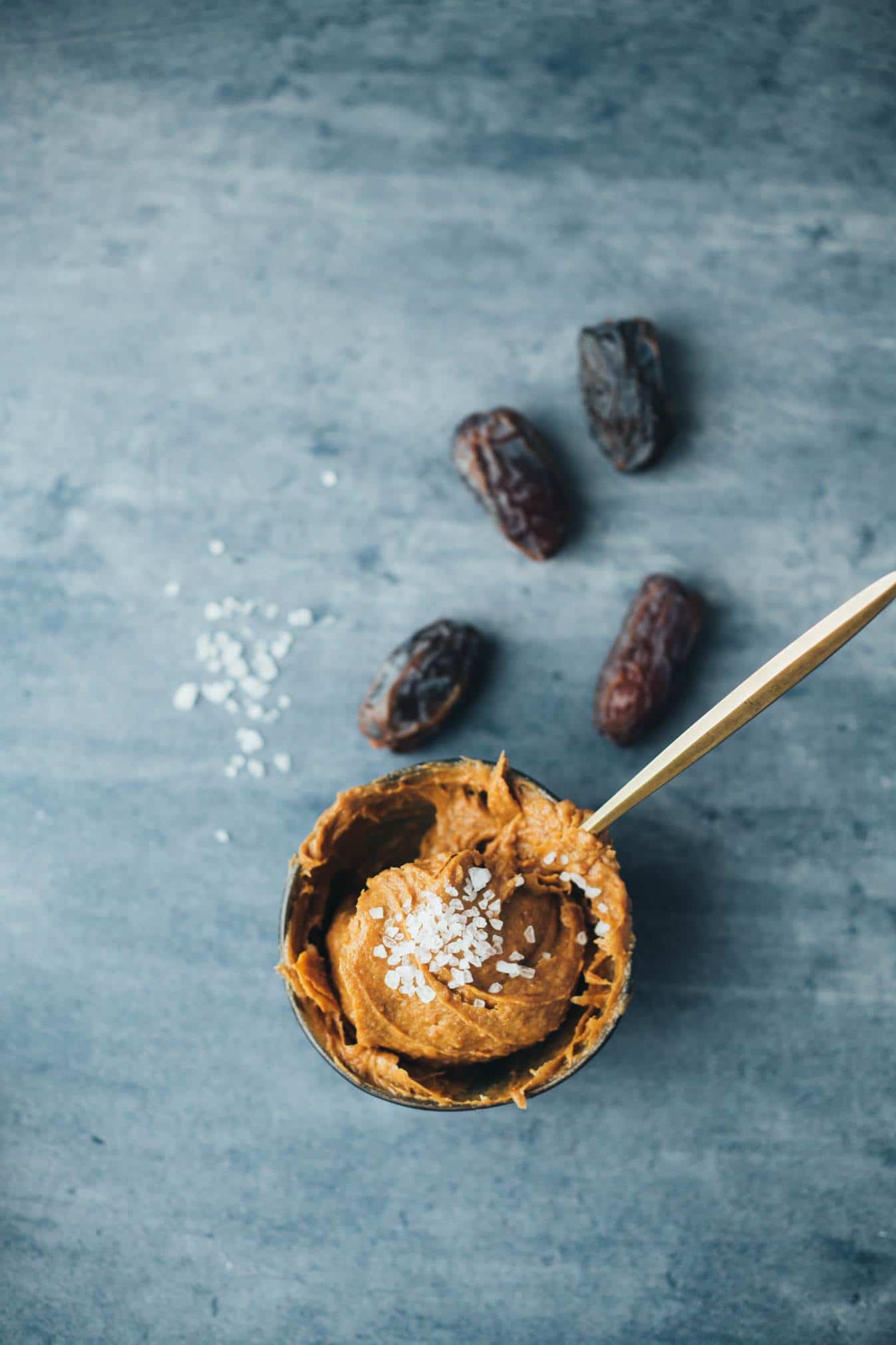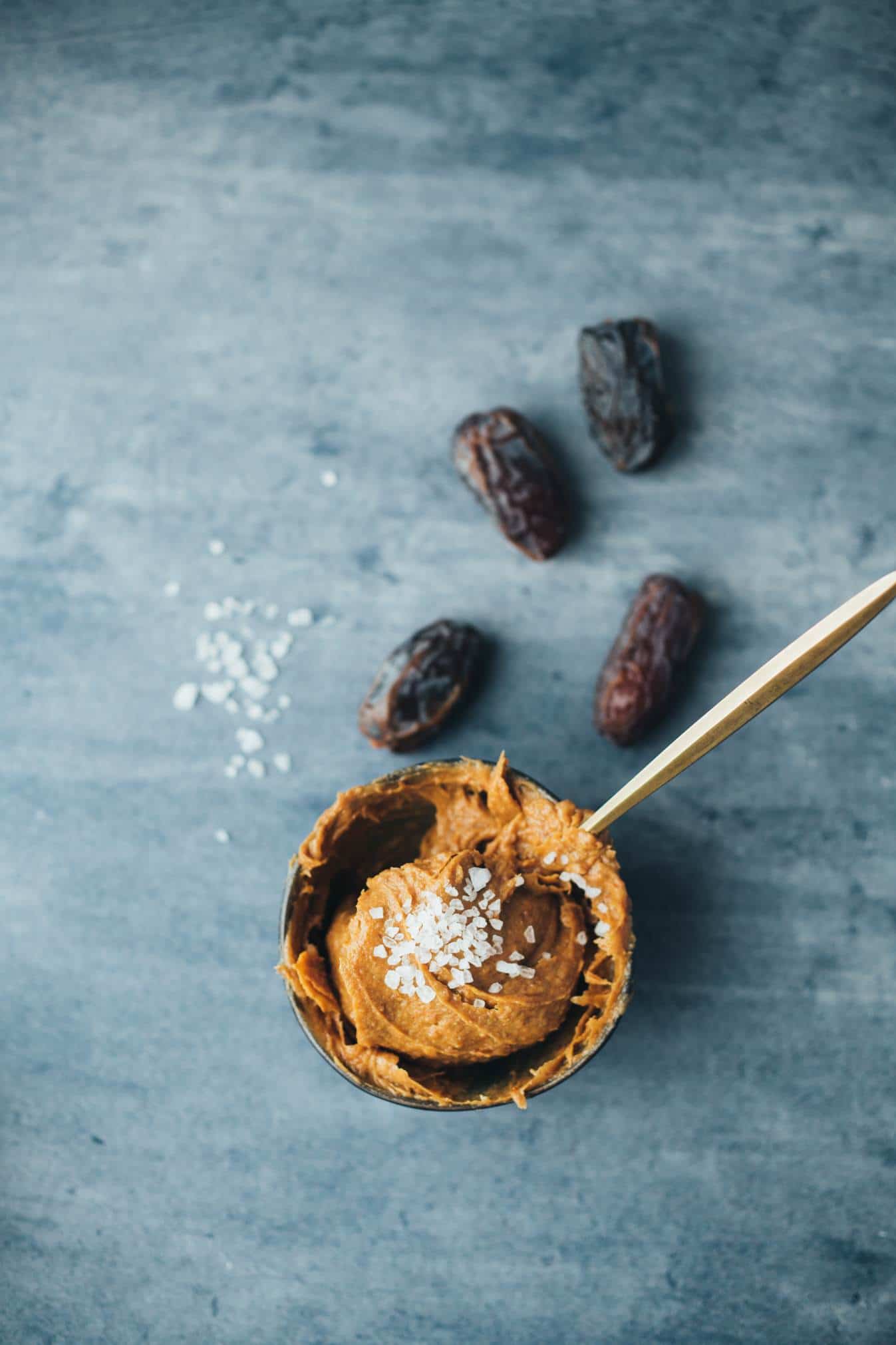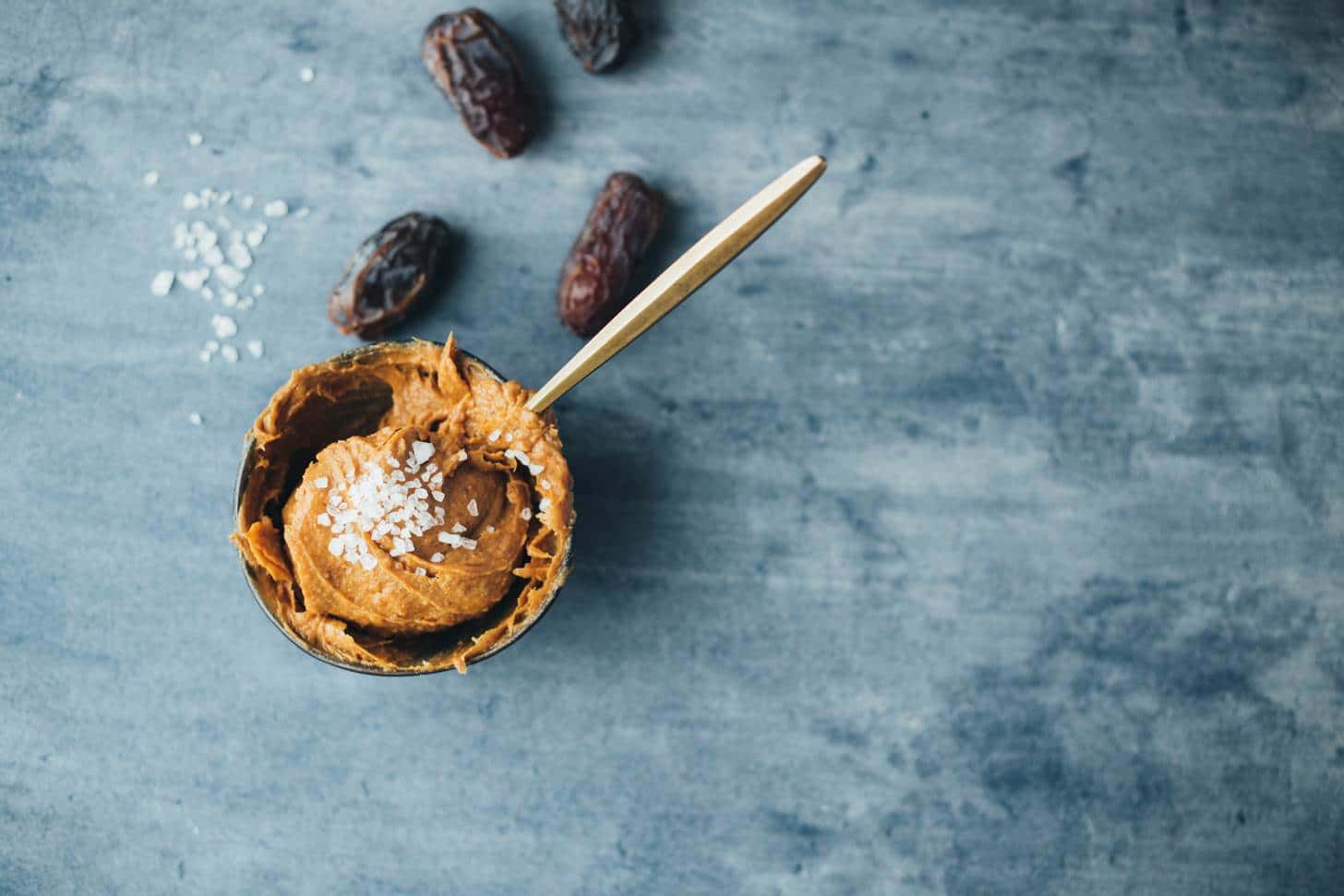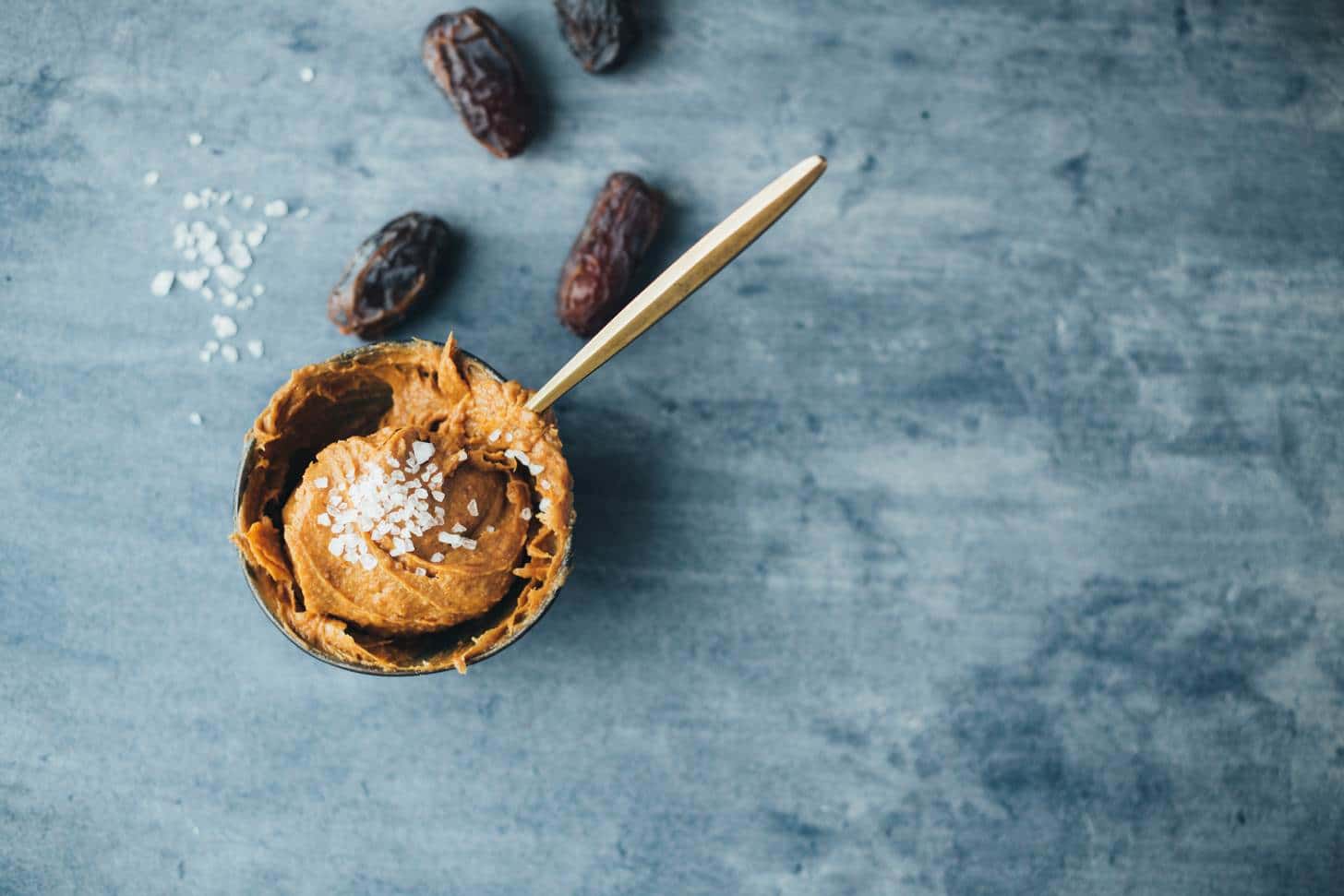 Let's get started, oh stop, two important tips in advance – so that the caramel also succeeds safely:
Choosing the right dates:
Medjool: I love and use only Medjool dates . They are also called the queen of dates and have a very special soft texture. The variety is slightly larger and has a gigantic aroma. The beauty of Medjool dates is that you don't have to soak them. They can be easily processed with a high-powered blender or a good food processor.
Deglet Nour: The best known variety and a little cheaper, smaller and "drier" than Medjool dates. Therefore, they should be soaked before processing.
Choosing the right blender:
I use my MagiMix when making date caramel. Here, a small splash of water is enough to make the caramel really nice and creamy.
Alternatively, a high-performance blender, such as Blentec or Vitamix, is also very suitable. The only thing you need to do here is to add a little more hot water and start with a low speed. This type of blender needs a certain amount of liquid to work well. Without the addition of water, the blade of the blender would spin and nothing would happen.
Production with the Thermomix
I don't have a Thermomix myself, but a dear reader commented below and shared her experience. The amount I specified of 265g seems to the Thermomix a bit too little quantity. Therefore, she could only mix with level 3 to 4 and the caramel is not so fine gewordn. Therefore, in this case, use a little more dates or increase the liquid content. Then it also works with the Thermomix.
TIP: I put the vegan date caramel in an airtight canning jar and put it in the fridge. So it lasts without problems at least a week.
Do you love Saltet Caramel? Then just add a little coarsely ground sea salt. A pinch of vanilla is also quite delicious.
Are you ready for healthy, delicious date caramel? Then I look forward to a review at the bottom of this page. If you post a picture, then like to use the hashtag #veganevibes.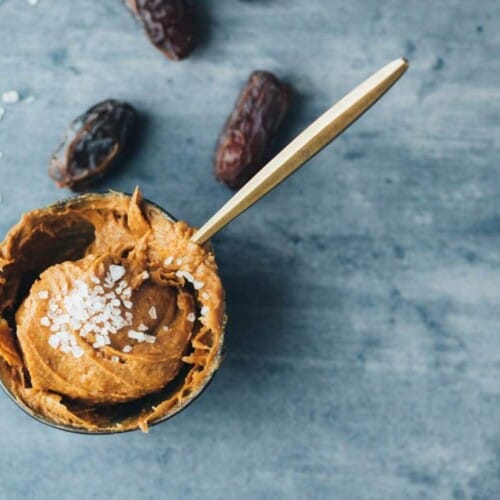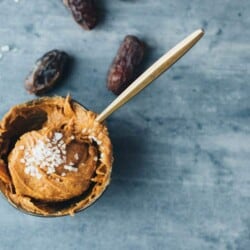 HOW TO make date caramel yourself
A 5 minute, 2 ingredient vegan date caramel, perfect natural energy booster, lactose free and very versatile for enhancing sweet and savory dishes.
AUTOR: VEGANEVIBES
265

g

Medjool dates*

pitted

10-100

ml

hot water

depending on the mixer, see instructions below
Anleitung 
Put dates in blender and add 10-100ml of water depending on blender. Blenders like "Magimix" require very little to no water. High-powered blenders like "Vitamix" or "Blendtec" need more water to process the dates.


265 g Medjool dates*,

10-100 ml hot water

Optionally add sea salt or vanilla.

Optional: ¼ tsp coarse sea salt,

Optional: ¼ tsp bourbon vanilla ground

Process for at least

60 seconds

(initially on low speed on Blendtec or Vitamix) to a creamy caramel.

Enjoy immediately or pour into an airtight jar or bowl and store in the refrigerator for up to one week.

Notizen
*if using other types of dates, soak dates in hot water for 30 minutes. Drain and process in a blender.
NOTES /HELPFUL ACCESSORIES:
Nährwertangaben
Serving:
1
Cup
Calories:
734
kcal
Carbohydrates:
198
g
Protein:
4
g
Sodium:
3
mg
Potassium:
1844
mg
Fiber:
17
g
Sugar:
176
g
Vitamin A:
395
IU
Calcium:
170
mg
Iron:
2.4
mg