During my research I have often come across coconut butter resp. Coconut butter (it is the same thing here) has crossed my path. The first thing I did was wonder what on earth I was going to do with coconut butter. Well, as I have learned, it goes wonderfully with very many Desserts , simply pure for snacking and much more. However, the reason I'm writing this recipe is not for the coconut butter itself, but for some great highlights I'm going to make with it. Let yourself be surprised.
Make coconut butter yourself – How-To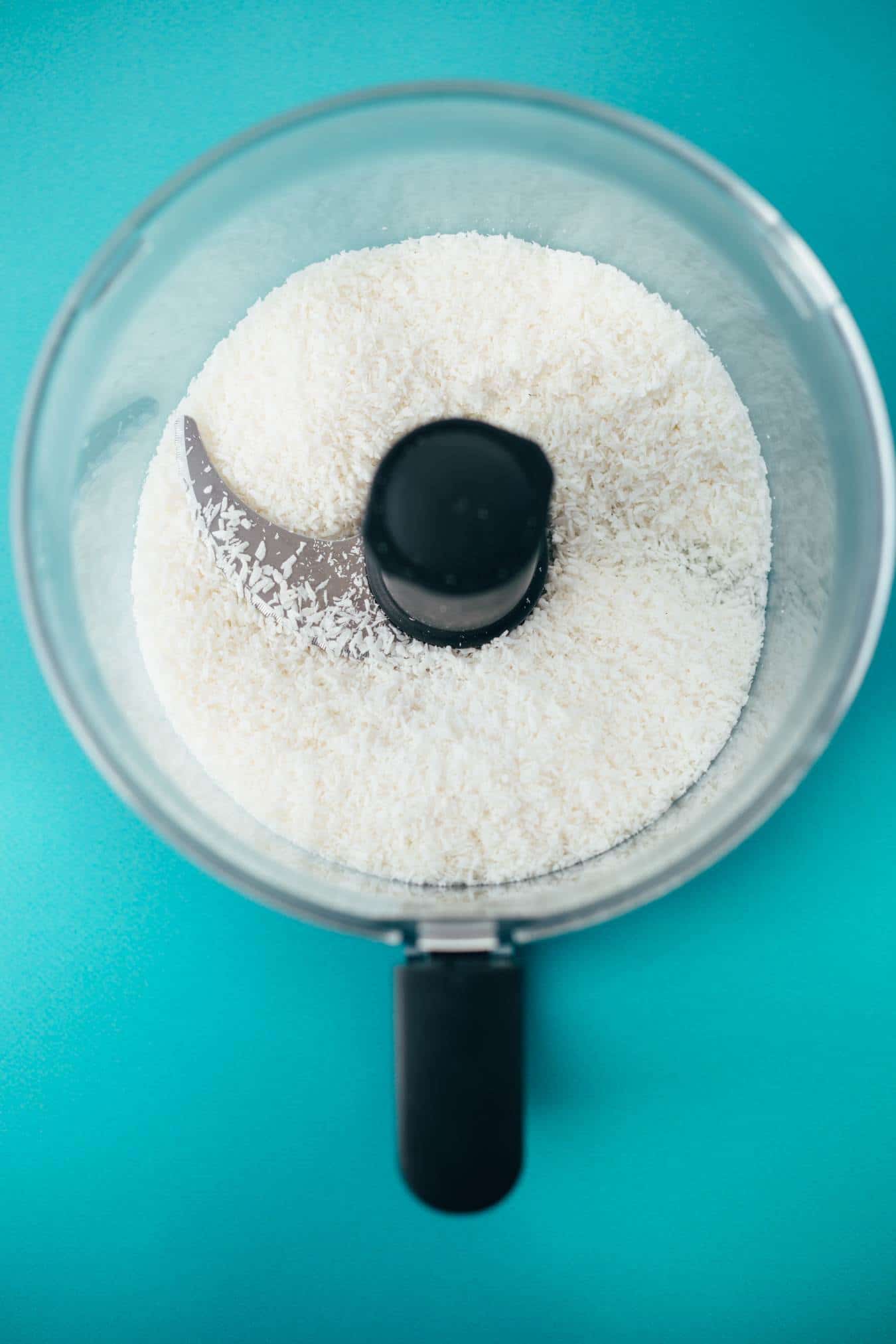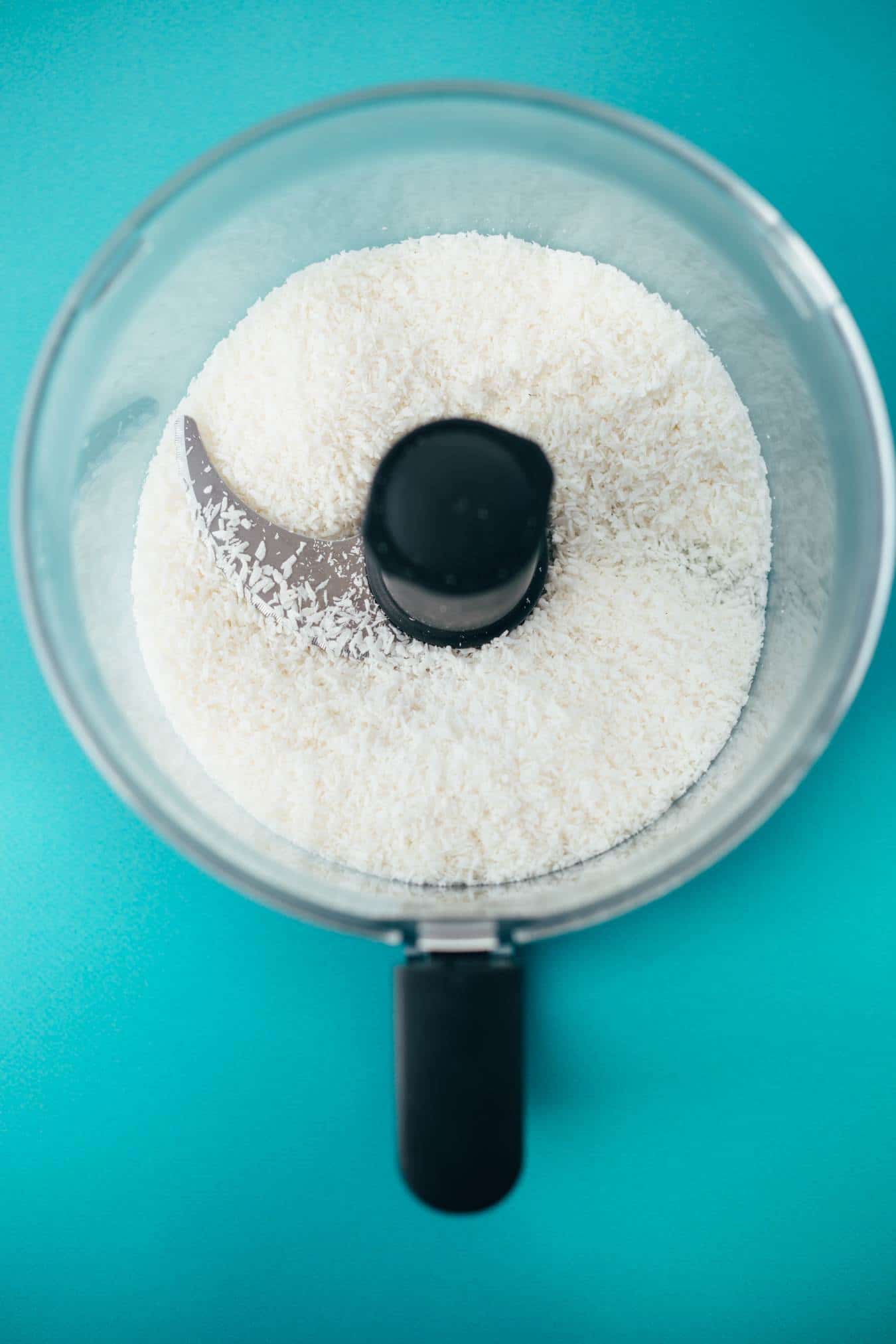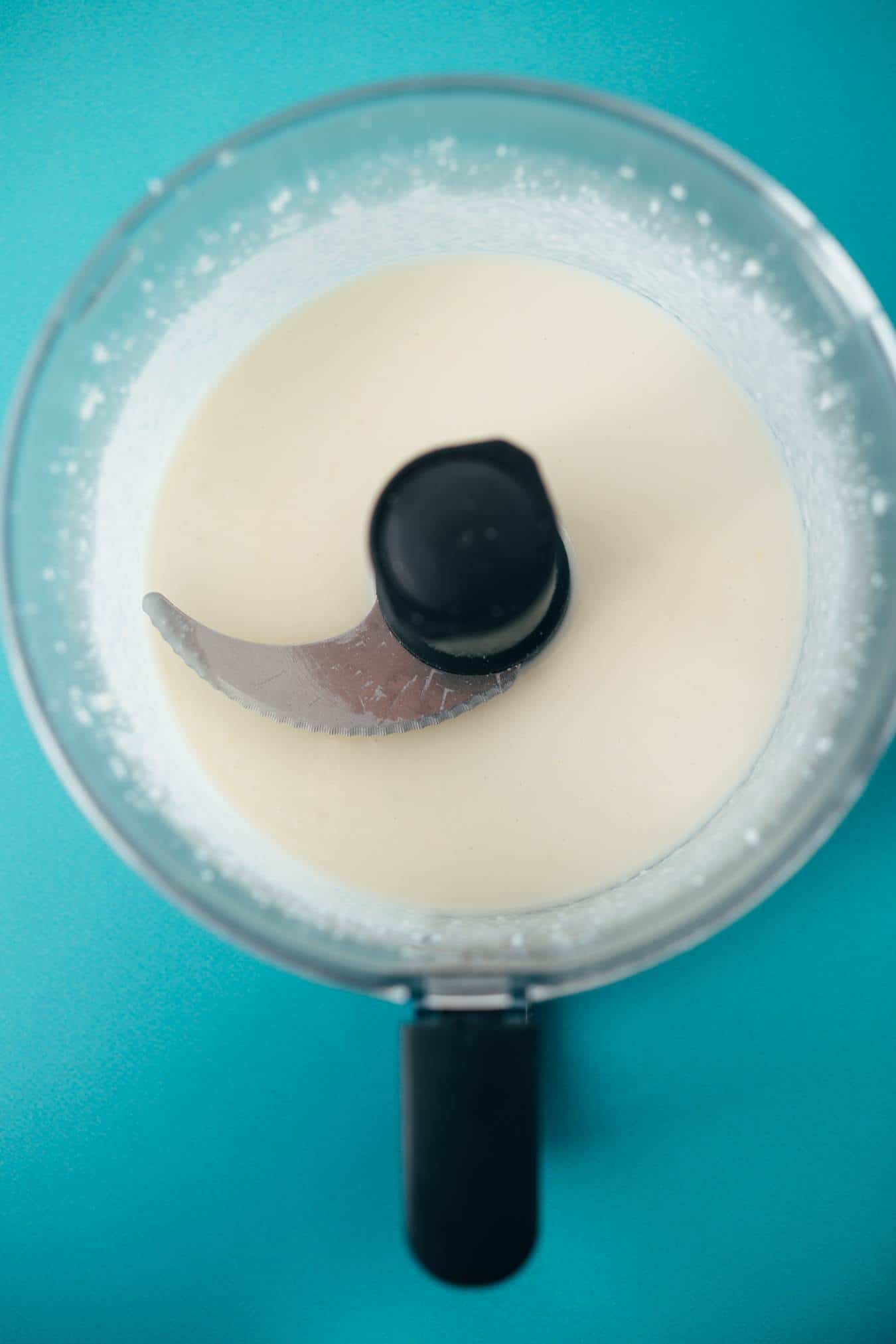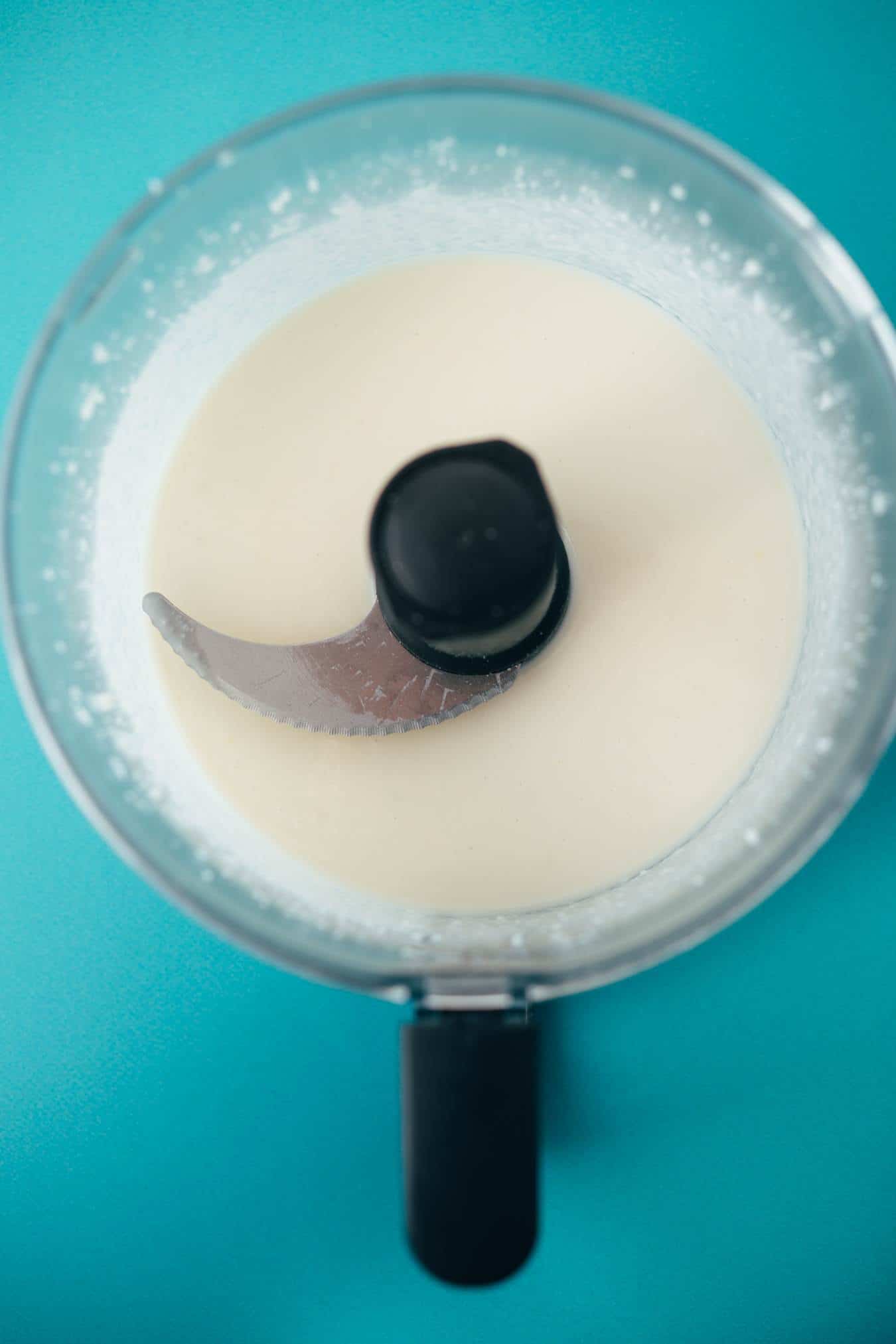 Coconut butter? What should I do with it, please?
Beforehand, an important note: In general, the production is super simple, I would almost say too simple. There is one obstacle though and that is your food processor. This is responsible for whether the result is unusable, ok, or phenomenal. I had my Magi Mix food processor (food processor) going and the coconut butter turned out just amazing. With high-speed blenders like Blendtec or Vitamix with a lot of power, it is important to work at low speed. Ideally, the device should have a plunger, otherwise the blender will quickly spin and nothing will happen. Feel free to write me your experiences below in the comments.
Coconut shavings are not only delicious but also super healthy
Some love coconut, others don't like it much (like my husband). I am definitely one of the big lovers of all coconut products. Here are a few more facts about shredded coconut and what makes it so healthy. The graters are made of pure, dried coconut meat and
Are rich in B vitamins B1, B2 and B6
Contain folic acid
are a very good natural source of potassium (912mg /100g)
My personal conclusion is that coconut butter, just like nut butter (or nut puree) is very tasty, but should be used sparingly.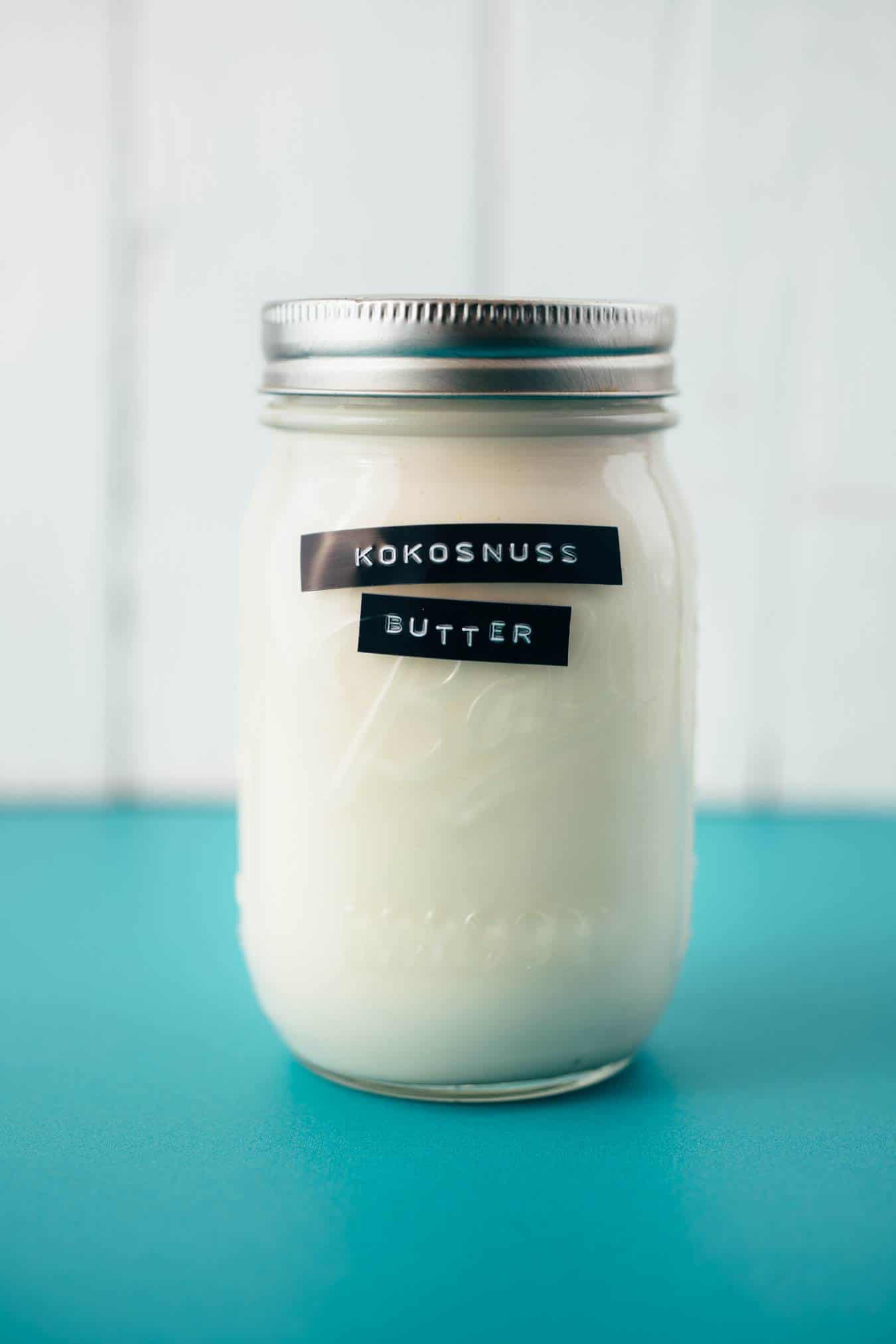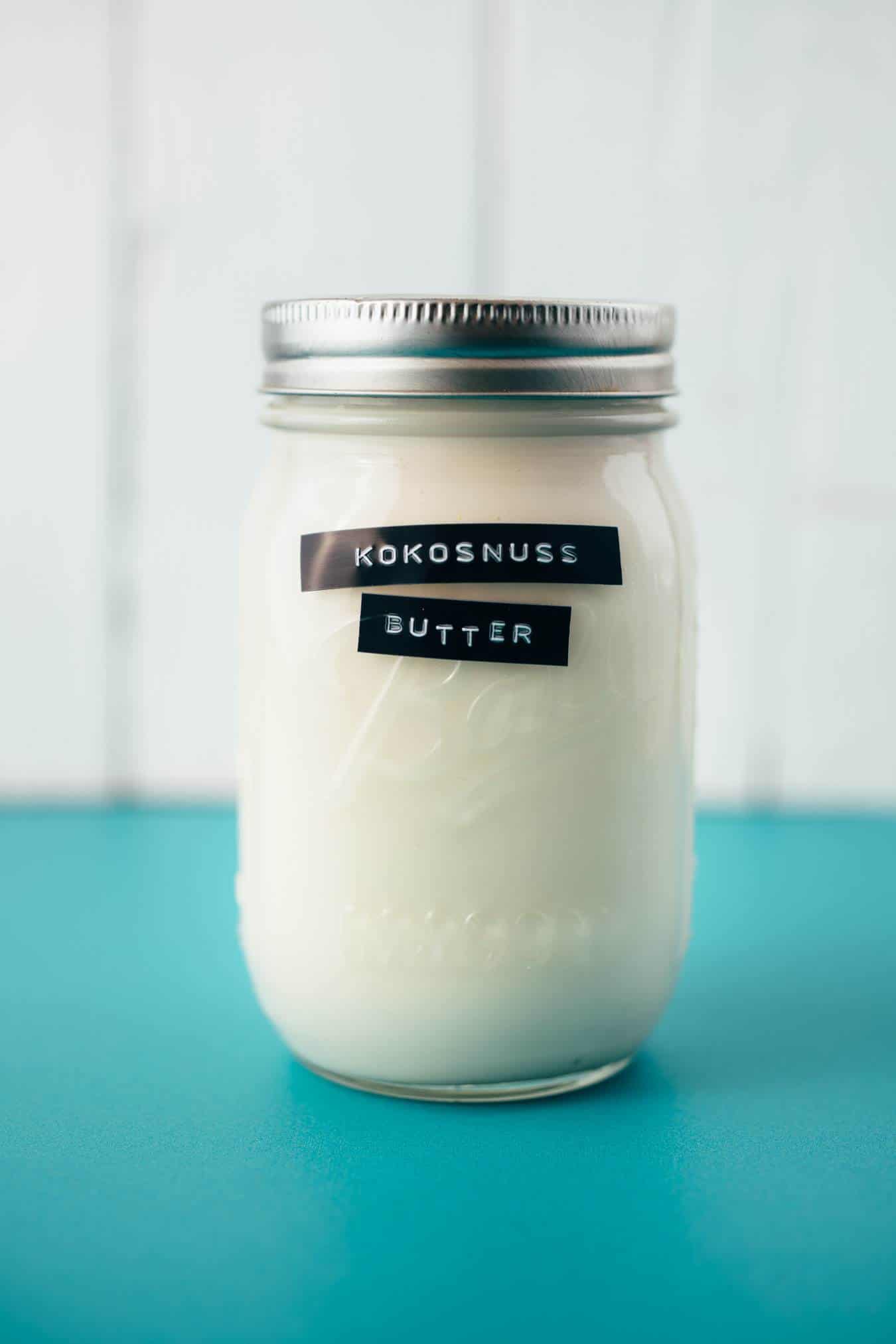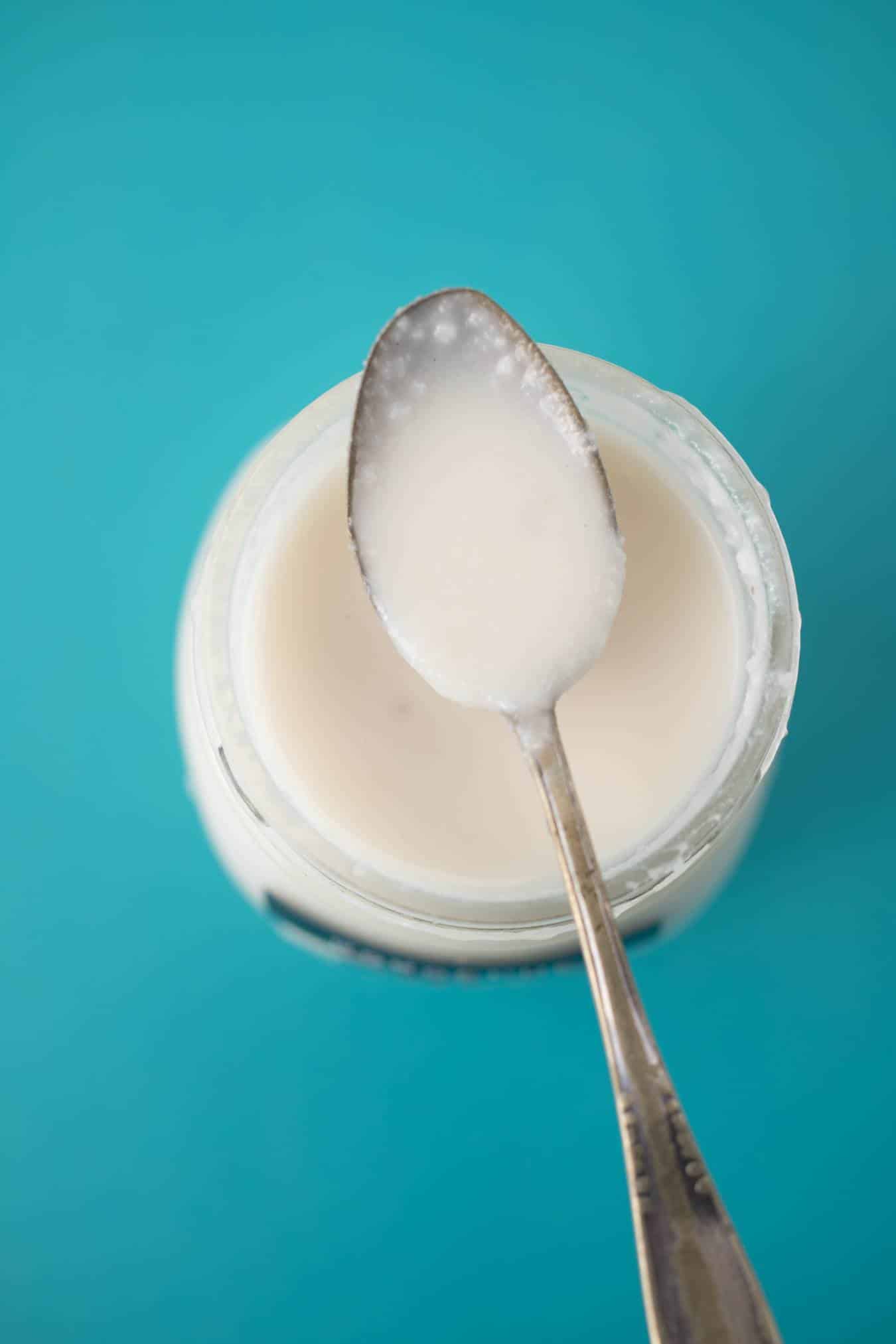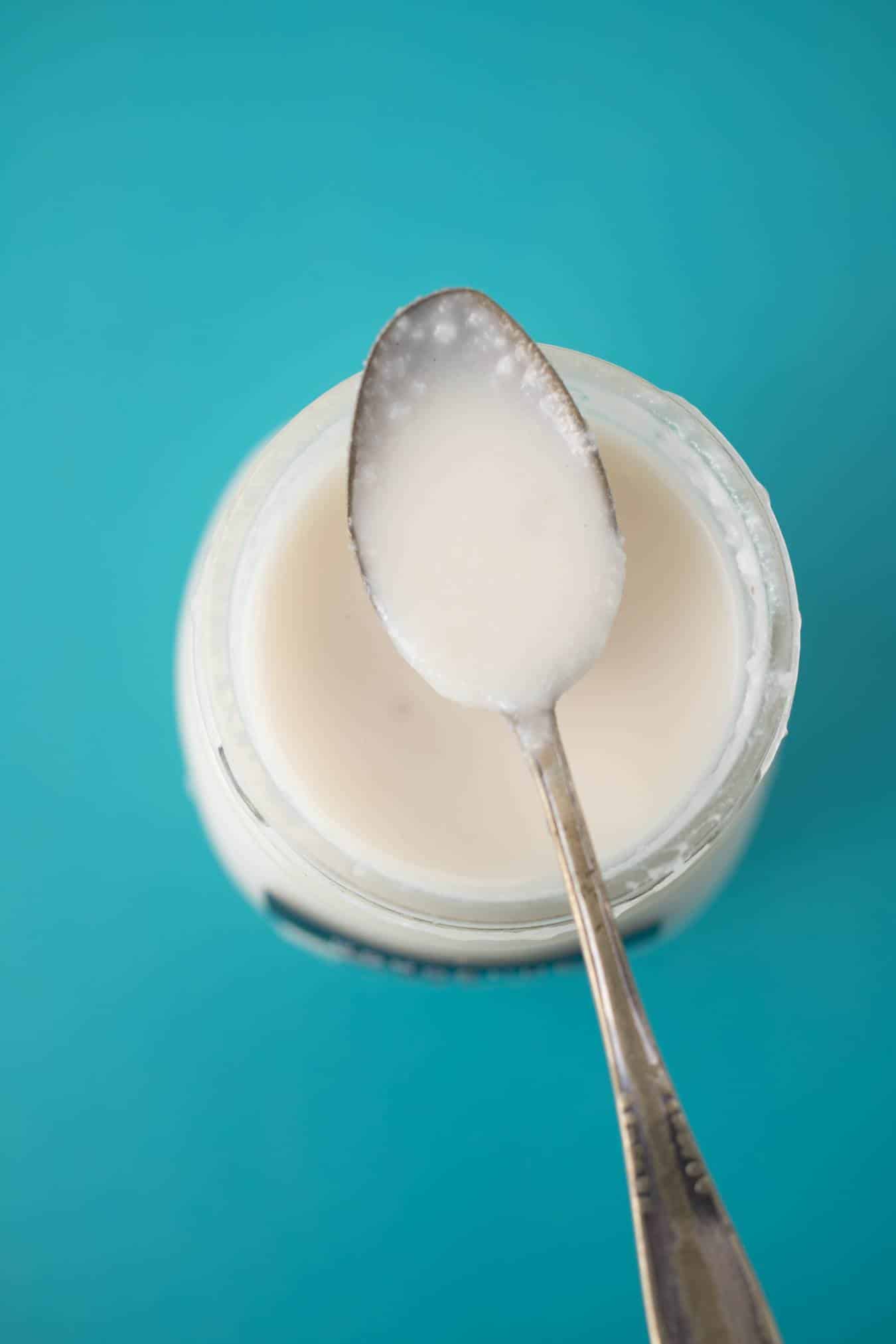 In my view, there is not much to consider when choosing the right shredded coconut. Personally, it's important to me that the rasps are organic, so I generally shop at the organic market. This costs a bit more, but pays off with better taste and fewer pollutants. In addition, many conventional products from the supermarket are sulfurized, preserved, bleached and added artificial flavor.
TIP: I fill the coconut butter into an airtight sealable Canning jar and store it at room temperature, as it quickly becomes too firm to spread in the refrigerator.
What is the best way to use coconut butter? Simply nibbled pure from the jar, as a refinement of vegan Nutella (then it becomes a coconut Nutella) or as a substitute for coconut puree to make vegan Raffaelos . The possibilities are endless, I'm thinking of enhancing vegan, gluten free pancakes , pastries, cakes and much more.
Are you ready for healthy, delicious coconut butter? Then I look forward to a review at the bottom of this page. If you post a picture, then like to use the hashtag #veganevibes.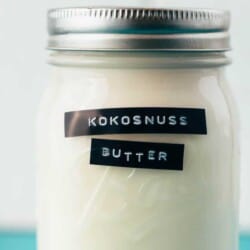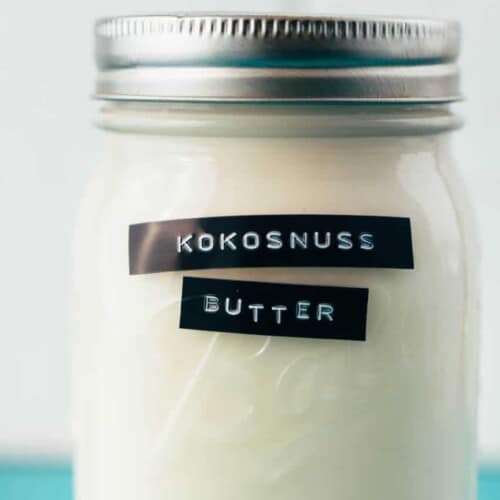 HOW TO make coconut butter yourself
A 10 minute, 1 ingredient vegan coconut butter, perfect for enhancing or just snacking on, gluten free, lactose free and very versatile for enhancing sweet dishes.
AUTOR: VEGANEVIBES
Anleitung 
Coconut flakes Place in food processor (ideally a device such as Magi Mix or similar) and blend until the coconut flakes first become a grainy creamy paste and then almost liquid. Patience is required here, the process takes up to 10 minutes.

Optional add white almond paste, sea salt or vanilla. Otherwise, just leave pure, so it also tastes wonderful.

Optional: 1-2 tablespoons white almond butter,

Optional: ¼ tsp coarse sea salt,

Optional: ¼ tsp bourbon vanilla ground

Enjoy immediately or pour into an airtight jar and store at room temperature for up to two weeks.
Notizen
NOTES /HELPFUL ACCESSORIES:
Nährwertangaben
Serving:
1
Glass
Calories:
3300
kcal
Carbohydrates:
118
g
Protein:
34
g
Fat:
322
g
Saturated Fat:
286
g
Sodium:
185
mg
Potassium:
2715
mg
Fiber:
81
g
Sugar:
36
g
Vitamin C:
7.5
mg
Calcium:
130
mg
Iron:
16.6
mg