Yesterday I was at Biofach and it was really fun. Simply incredible to see how many great brands there are now in the organic sector. The good thing is that more and more vegan brands are coming. I've had a few favorite brands for a while now and they haven't disappointed me this year either (nosponsored). These include TAIFUN, SONNENTOR, ARCHE and LOVECHOCK. I'm sure there are a thousand other super great little niche brands, but that would go beyond the scope here. Of course, I will always come back to one or the other brand when it fits the context. After 6 hours at the fair I was then yet extremely flat, but happy and looking forward to the start of this post: A super juicy, vegan and gluten-free nut cake!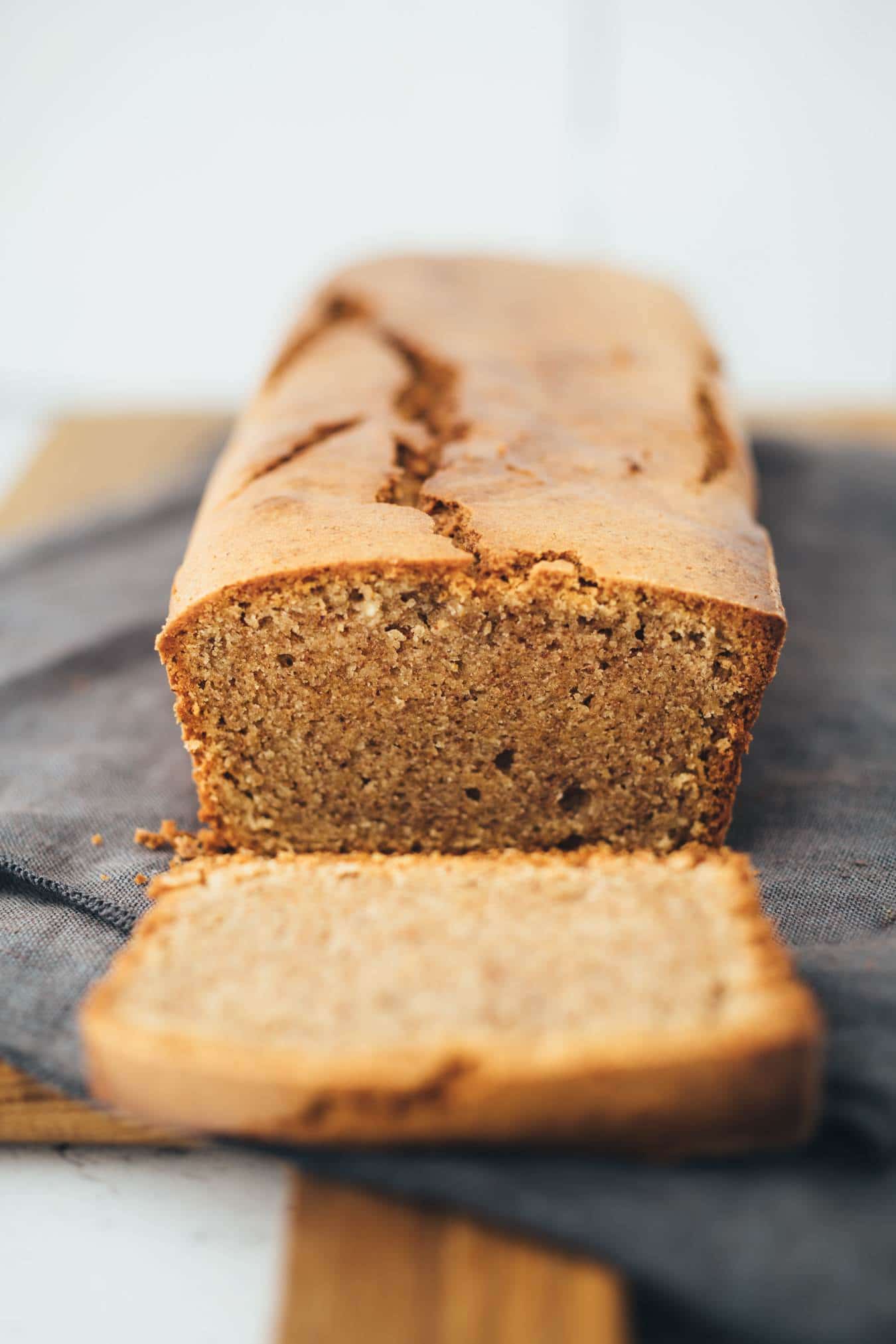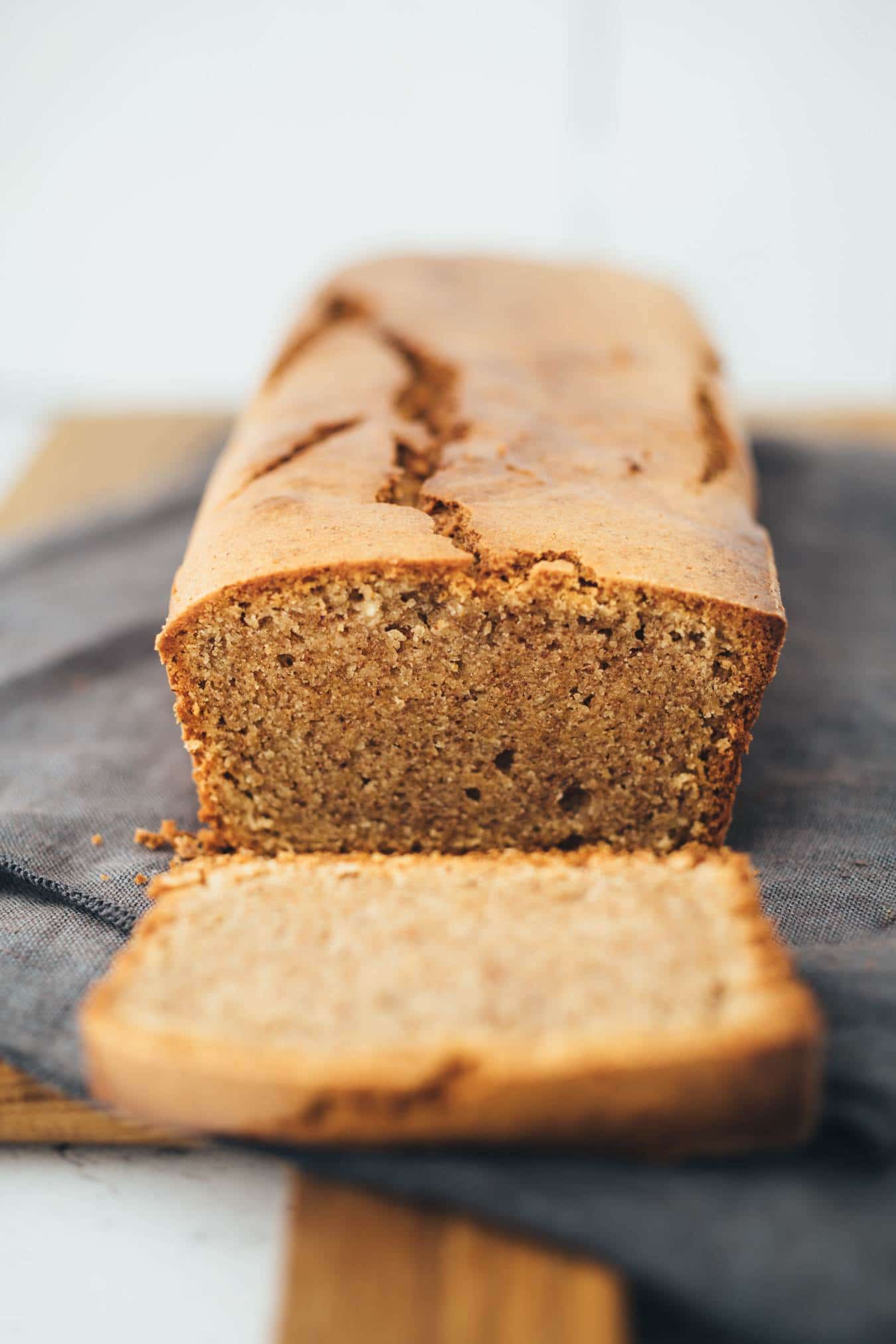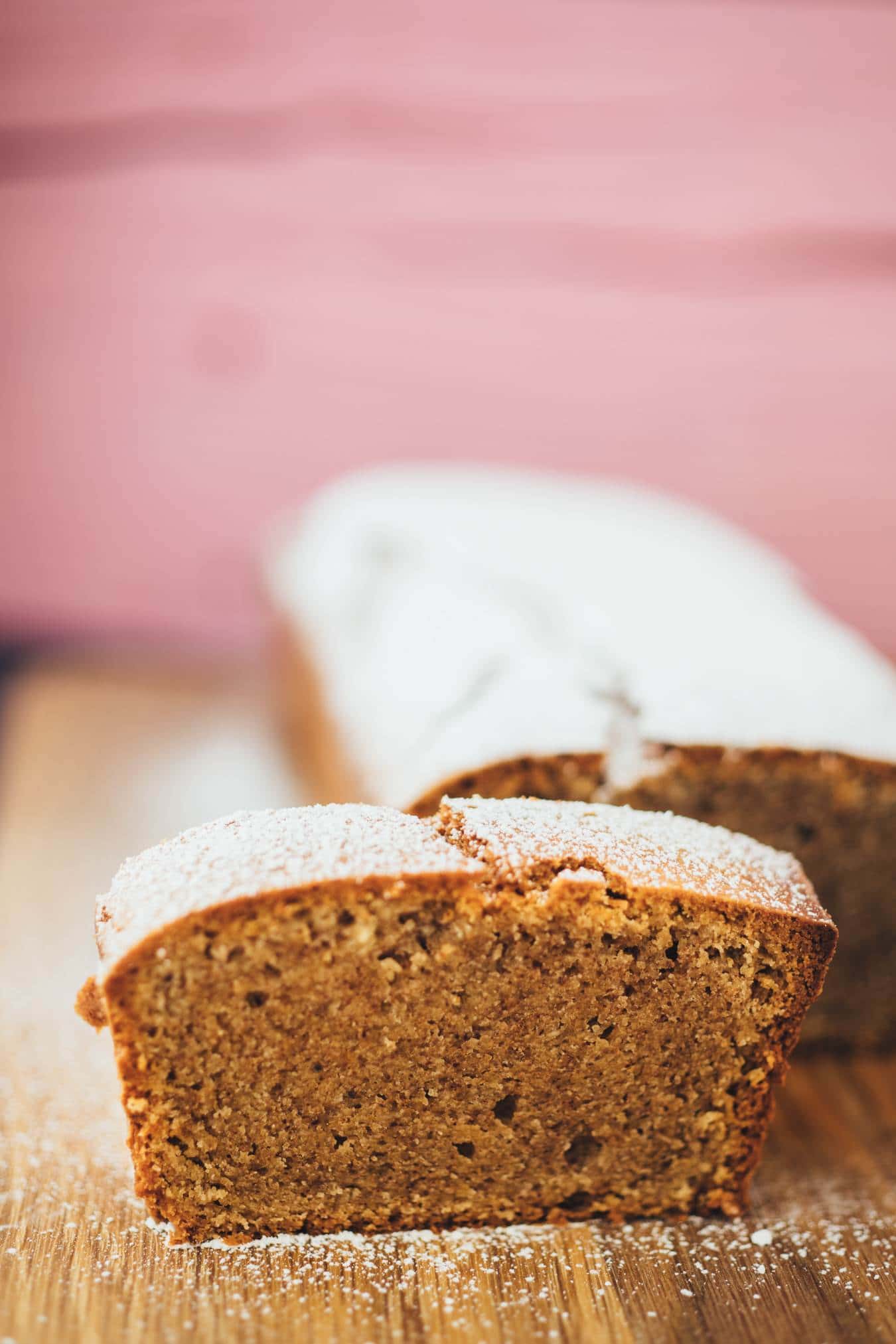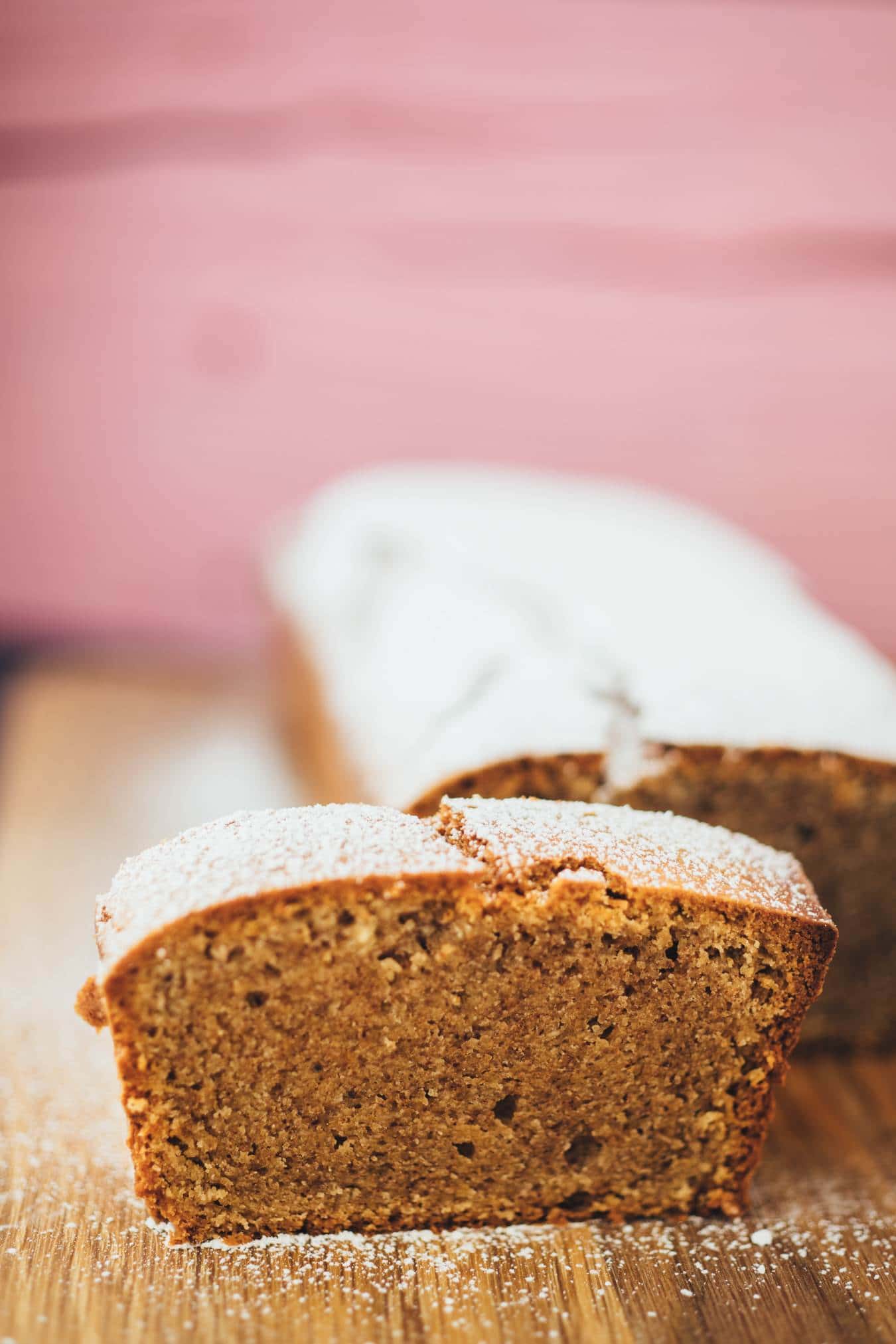 NUTCUPS – juicy, vegan and gluten-free? Yes, you can
It took me a few tries and some nerves to get this one Cake exactly like this. It should be juicy and have a good consistency. The latter is often not so easy, especially with good free cakes. They always have the problem that they become too dry or too crumbly. The solution was lupine flour! So simple and so easy, it provides a brilliant binding in this cake and a great, slightly yellowish coloring, reminiscent of the good old chicken egg in the conventional bakery.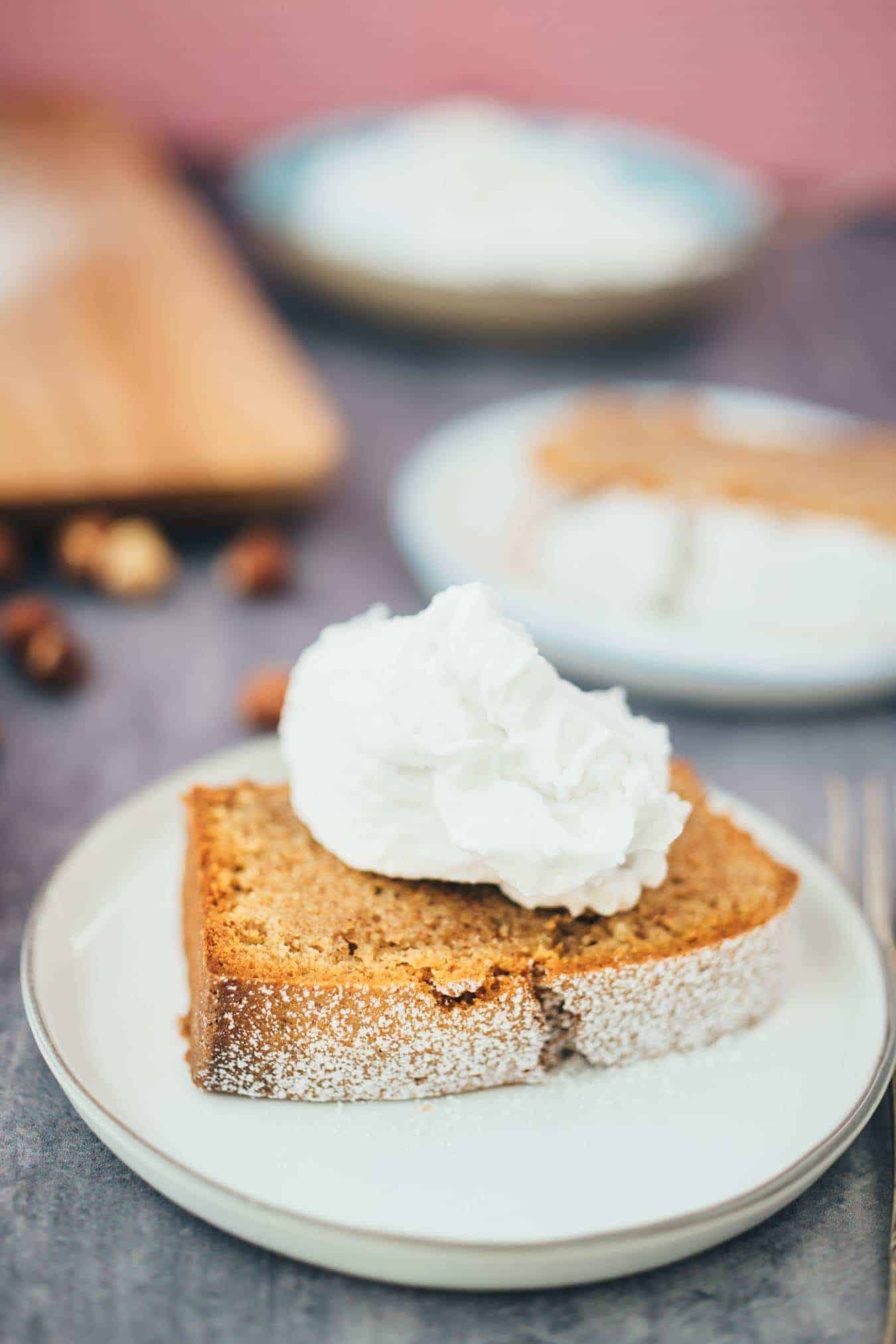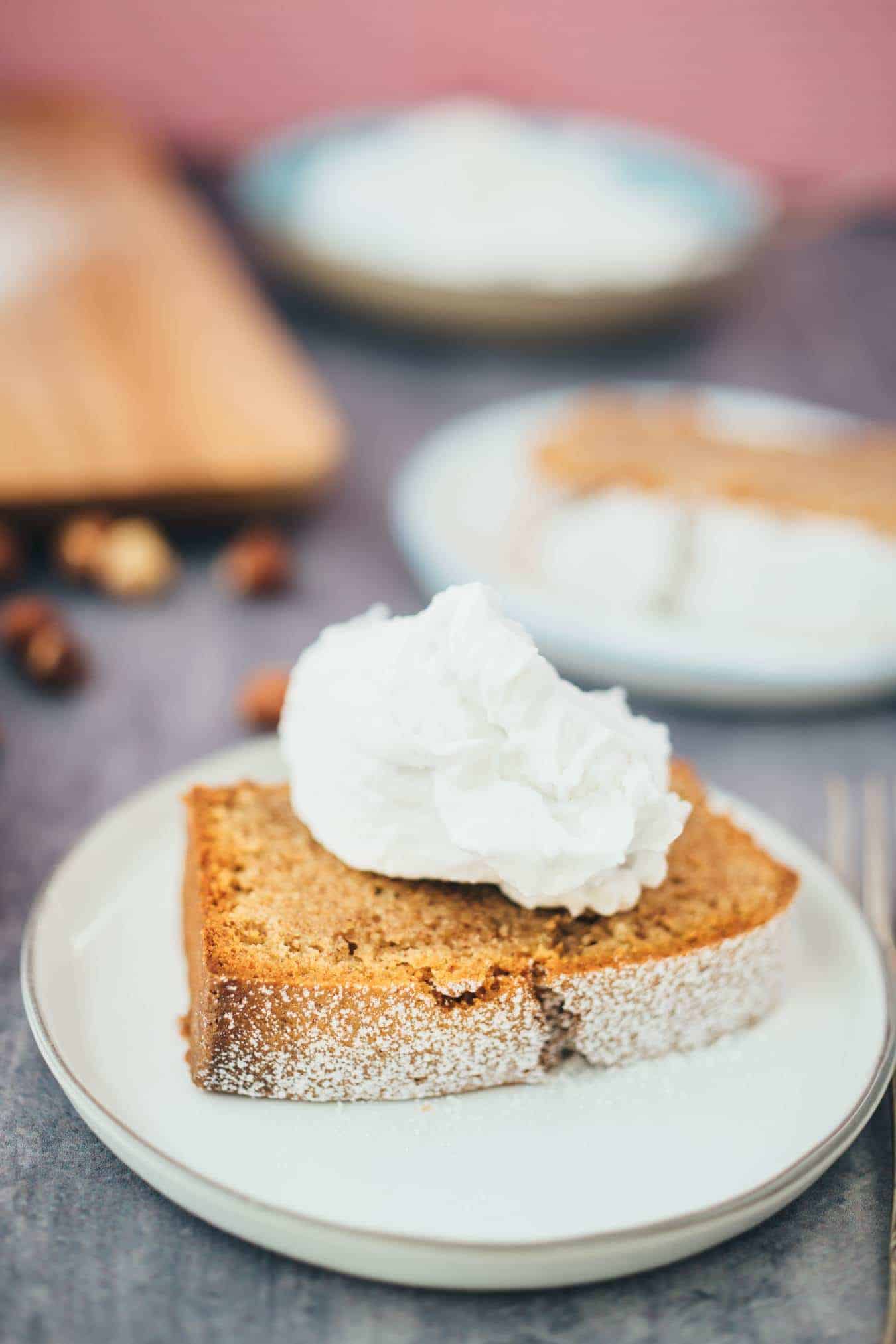 Here are a few interesting facts about lupine flour:
Generally belongs to the Lupine legume family and is related to the pea, peanut and chickpea.
2 tablespoons lupine flour replace one egg
Lupine flour is rich in vitamin E and magnesium
No idea where you can lupine flour buy can? I have included a link in the recipe below.
Lupine flour is a cheap and very good substitute for the good old chicken egg
Back to our nut cake. I use ground hazelnuts that I grind fresh in my Blendtec. Of course, you can also use ready ground nuts. This is a great alternative especially for those without a powerful blender. My gluten free flour mix must not be missing, raw cane sugar, coconut oil, baking soda, a little baking powder, vanilla and a pinch of salt. Sounds simple and is simple.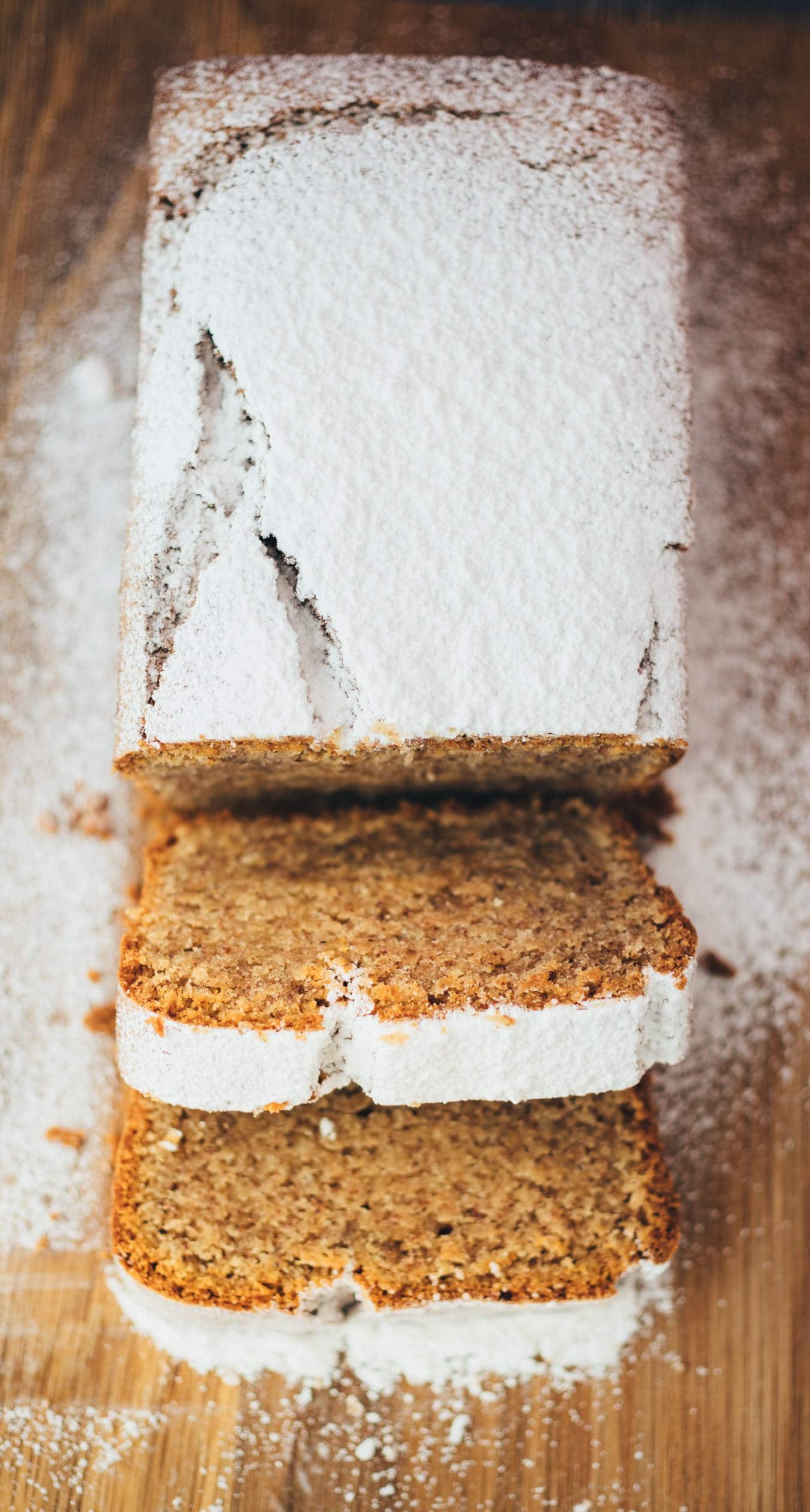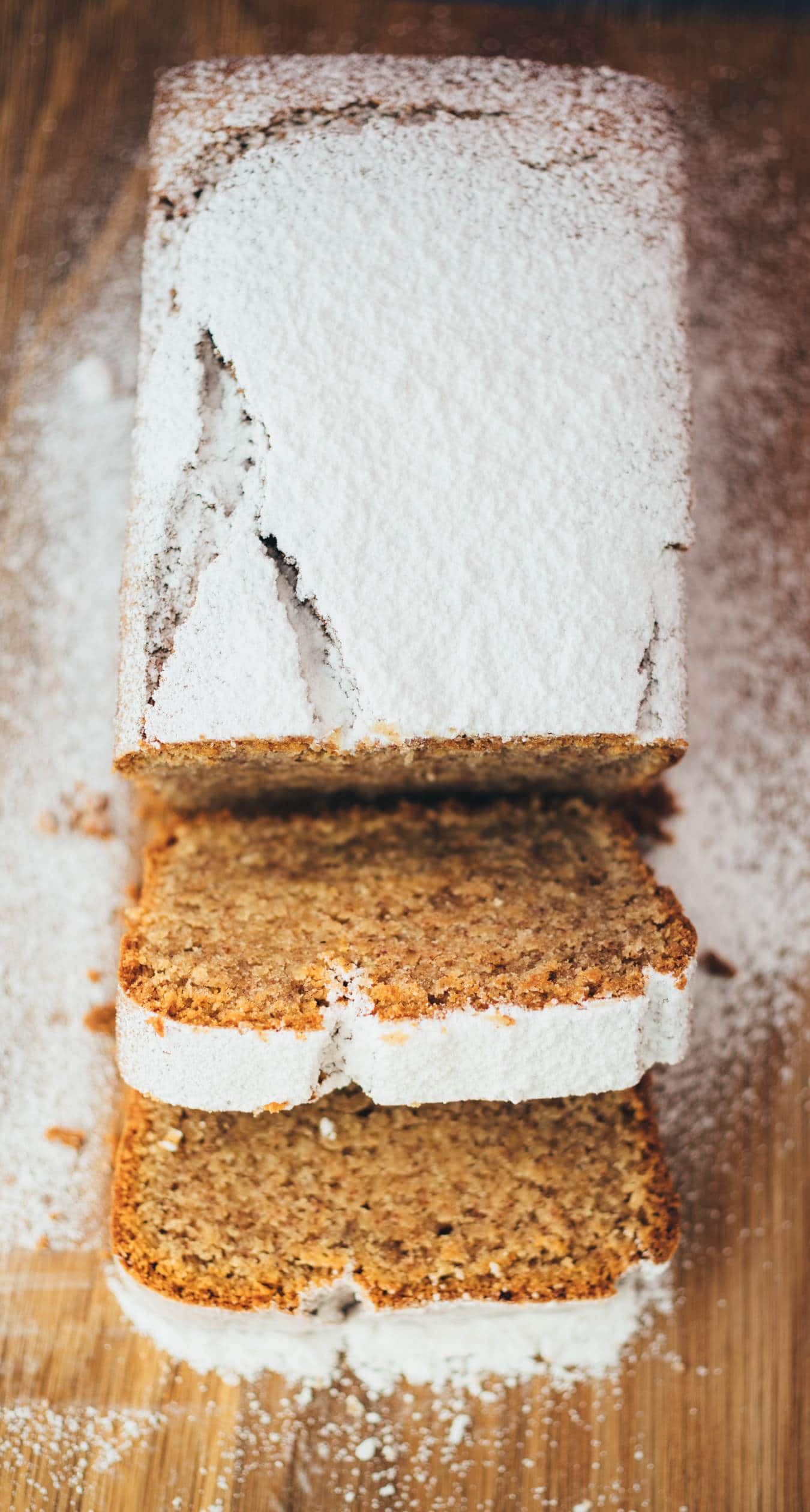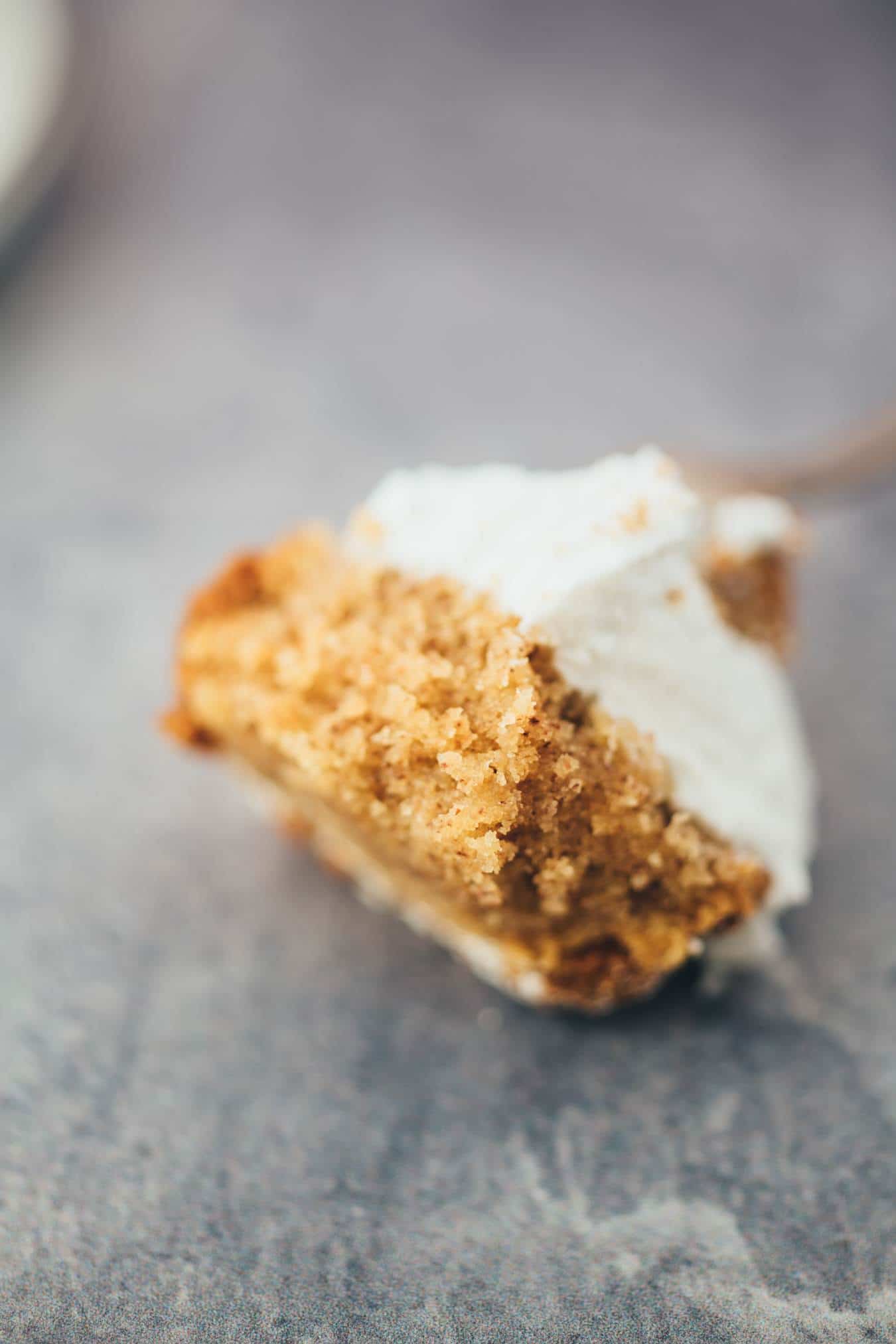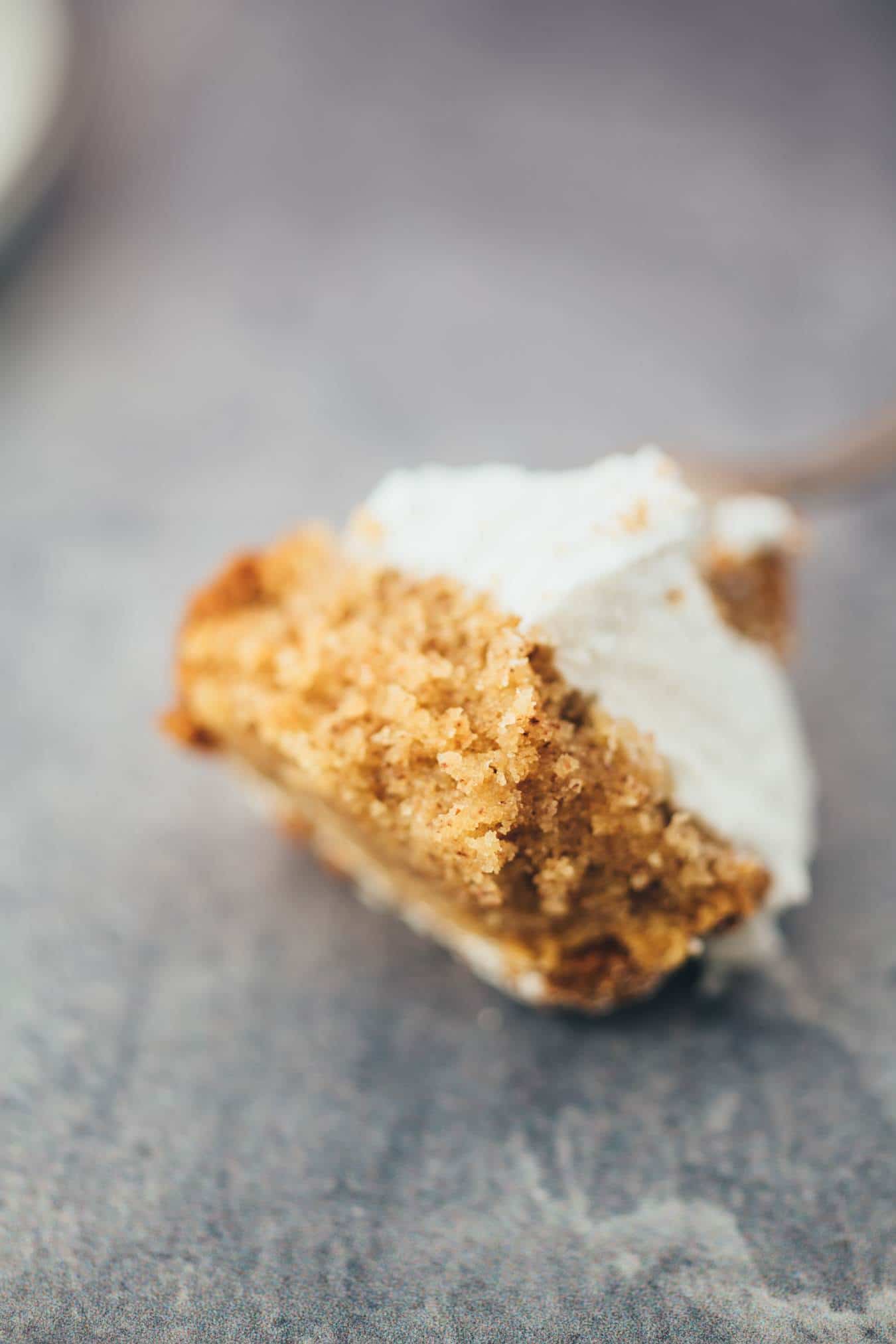 Now the only question is what goes with this brilliant cake? Cream! Best Coconut cream , homemade. Alternative Vanilla cashew cream . Yum! I would say the weekend can come?
Let's get started with this brilliant nut cake. I hope you enjoy baking and of course about a review at the bottom of this page. If you post a picture, use the hashtag #veganevibes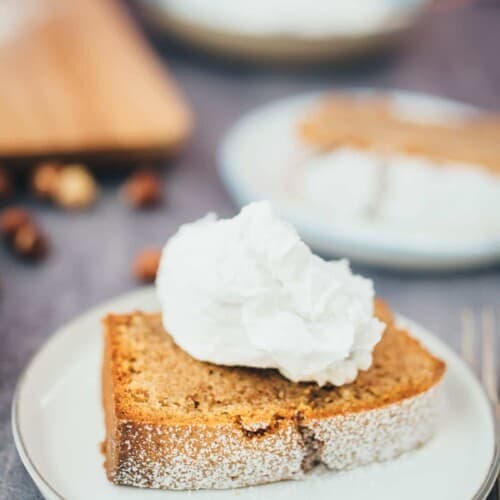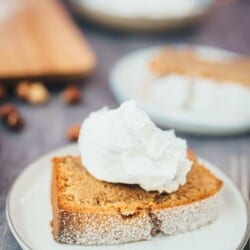 1-BOWL Juicy vegan nut cake (gluten-free)
Simple, moist, gluten-free nut cake? Simple and a above all damn tasty. Fluffy and moist inside, topped with sweet powdered sugar.
AUTOR: VEGANEVIBES
FOR THE CAKE:
250

ml

Almond milk

or any other vegetable milk

150

g

Coconut oil or frying oil

Melt coconut oil beforehand, alternatively replace 100g with coconut yogurt or vegetable quark

½

tbspn

Baking soda

7,5

ml

Apple cider vinegar

or lemon juice

200

g

Flour

I use light spelt flour type 630, but it also works with my gluten-free flour mix

100

g

ground hazelnuts

or whole hazelnuts freshly ground

10,5

g

Lupine flour

alternatively soy flour

150

g

Cane sugar

alternatively coconut sugar

½

tbspn

Baking powder

1

tbspn

Bourbon vanilla

ground

½

tbspn

Sea salt
Anleitung 
FOR THE CAKE Preheat oven to 180 degrees and grease a loaf pan with a little coconut oil and dust with gluten-free flour mix (optional).


Add the

almond milk

and apple cider vinegar to a large baking bowl and whisk together. Add the baking soda and stir. The liquid should now foam slightly. Slowly stir in the liquid coconut oil.

250 ml Almond milk,

150 g Coconut oil or frying oil,

½ tbspn Baking soda,

7,5 ml Apple cider vinegar

Place a sieve over the bowl, sift in flour, then add ground hazelnuts, lupine flour, cane sugar, baking powder, vanilla and salt and continue to stir until everything has combined into a uniform dough. Alternatively, use a food processor or the dough program of a high-powered blender.

NOTE: Do not stir too long, otherwise the driving force of the natron will disappear.

200 g Flour,

100 g ground hazelnuts,

10,5 g Lupine flour,

150 g Cane sugar,

½ tbspn Baking powder,

1 tbspn Bourbon vanilla,

½ tbspn Sea salt

IMPORTANT: Depending on the type of flour used, the quantity may vary slightly. For me it is always between 200-250g. Check the consistency of the dough, it should be neither too solid nor too liquid. If too firm, add a little more vegetable milk. If too liquid, add a little more flour.

Pour the dough into the springform pan, smooth it out and put it in the oven. Bake for 50-60 minutes and test with a wooden stick if the cake is ready. When the wooden stick comes out clean, then the cake is ready. Turn off oven and leave cake in it for another 30 minutes. Only then remove from the oven and let cool completely (preferably one hour).


Dust with powdered sugar and garnish with coconut cream. Cut into pieces and enjoy!


Icing sugar to taste,

Coconut cream
Notizen
NOTES /HELPFUL ACCESSORIES:
Nährwertangaben
Serving:
1
Piece
Calories:
319
kcal
Carbohydrates:
32
g
Protein:
3
g
Fat:
21
g
Saturated Fat:
13
g
Sodium:
66
mg
Potassium:
104
mg
Fiber:
1
g
Sugar:
15
g
Vitamin C:
0.7
mg
Calcium:
47
mg
Iron:
1.4
mg