A patty pea protein, a crazy IPO and a vegan company that conquers the world! It's been available wholesale for a few months now, the highly hyped Beyond Meat Burger . Since I can't find my Metro card for some time now, I wanted to take advantage of the offer at Lidl about 2 weeks ago to Burger finally test. Whether I won the battle for the patties at Lidl and whether Beyond Meat is really that good you can find out here!
You have to have pretty good contacts to get the patties at Lidl's get hold of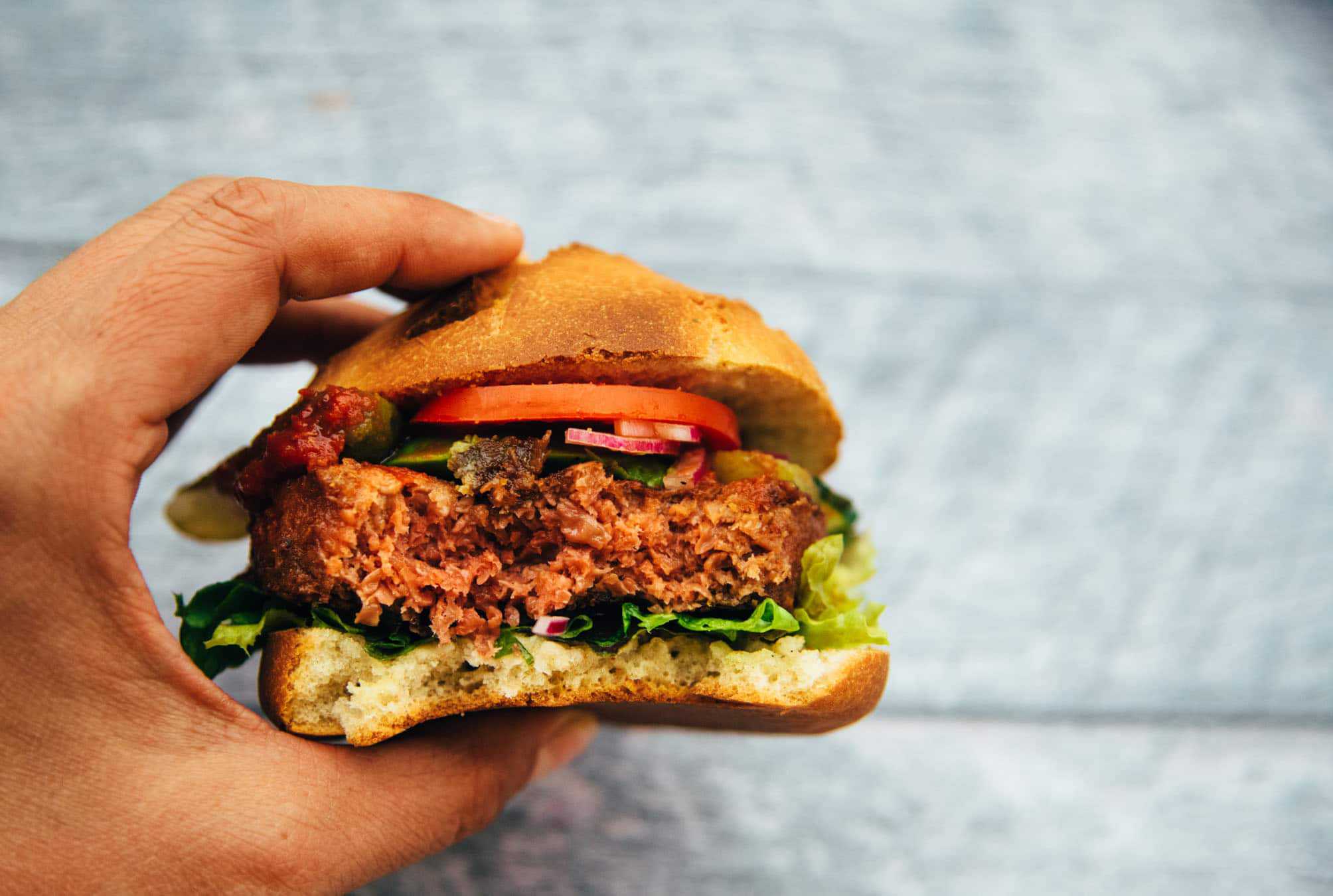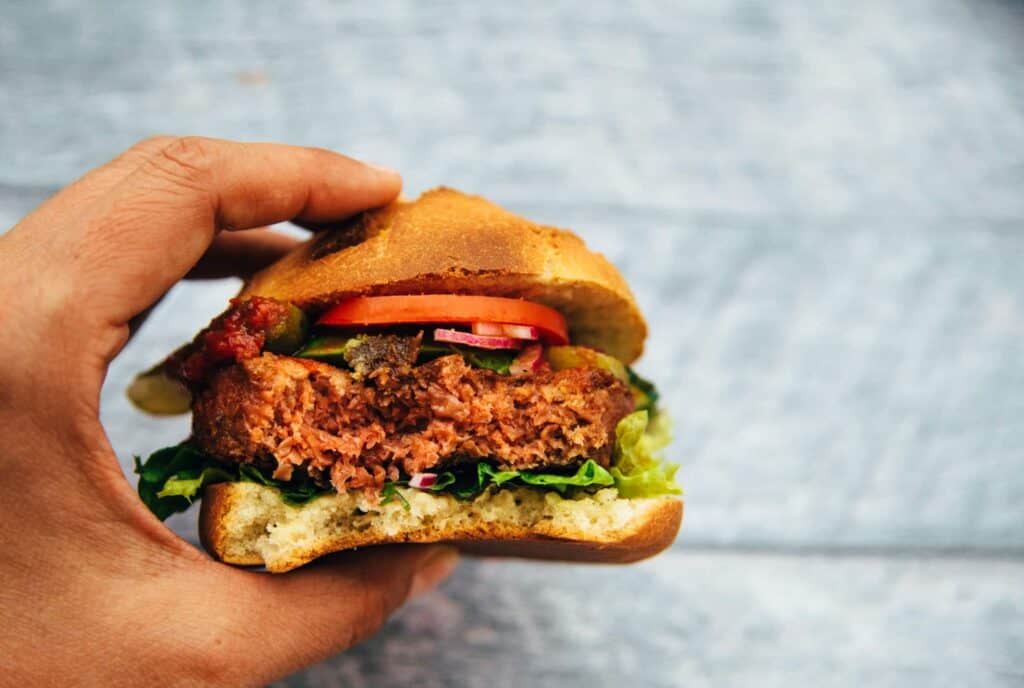 My girlfriend works at Lidl and if I put them on it, I definitely get at least 10 packs! At least that was my plan. Numerous WhatsApp messages and umpteen reminders later, I got the message that their store apparently didn't get a delivery at all. Somewhat disappointed, I went straight to the next Lidl around the corner. A jump out of the car, past the grandma with the fully loaded shopping cart and full sprint to the offer counter. There it was at last, the action sign. For a short time only, Beyond Meat Patties in a double pack! Yes, I did it. At least I thought so, because to my disappointment, the shelf was yawningly empty and was in the meantime already refilled with ready-made pizza.
Can it be that hard to buy a vegan burger patty?
Let's ask Dr. Google then, I thought to myself, and poof I had a ten-pack at gourmondo in the shopping cart. About the Price I do not want to talk now, because it was expensive and for the I also paid extra for the freezer pack. By the way, this is disposable and I didn't like that at all. I finally had it in my hands, my Beyond Meat Patties. Then let's throw on the grill and see what the things can do so.
Do the vegan patties grill well?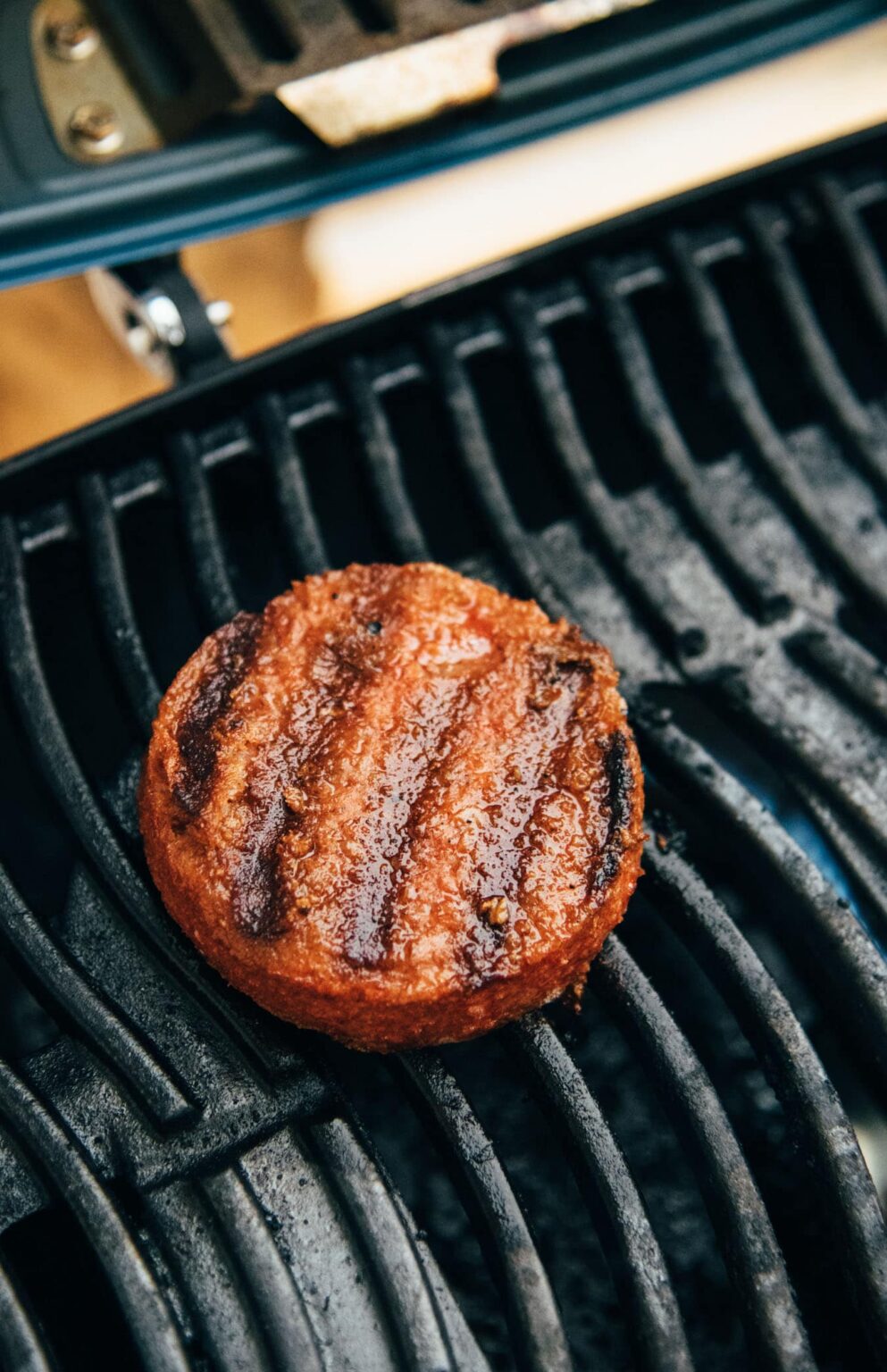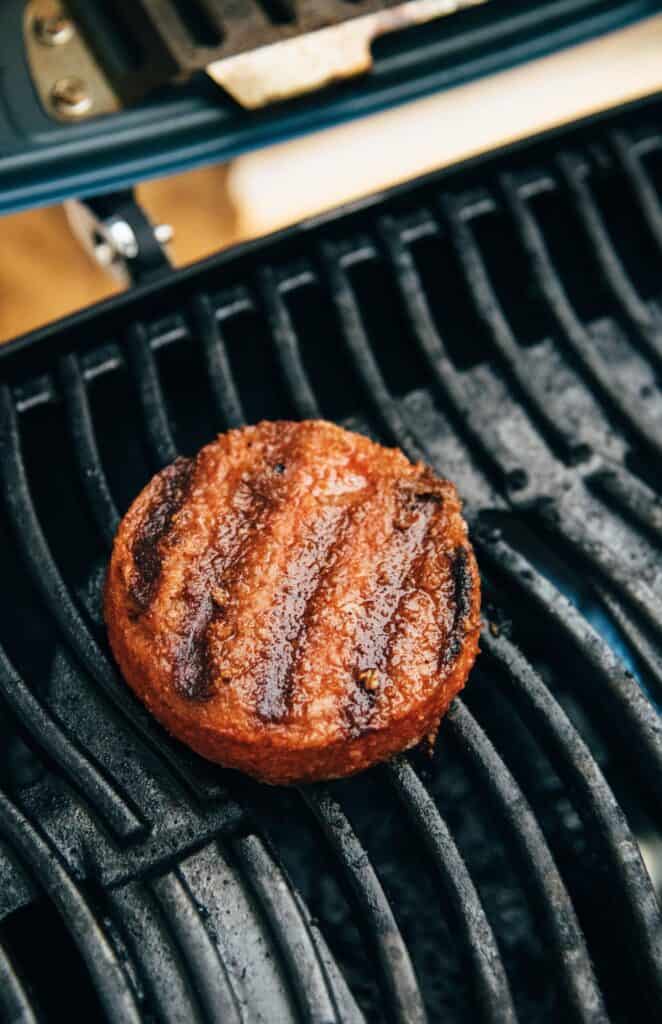 Defrost, oil the grill a little (yes my dear, you forgot) and off you go with the vegan pleasure. The smell was already very interesting, because it actually smelled like grilled food. Side dishes on the Bun , Burger Sauce to it and finally the first bite. Questioning looks! And? The first bites, and? wow! Mega! Tastes much better than "normal" Burger. Super cool consistency, makes full and happy. I would say, Chapeau Beyond Meat, a really extremely good performance!
But what if I can't stand the taste of meat at all?
Really a good question, because many vegans say that they no longer like the taste or smell of meat and that it even makes them sick. Unfortunately, the question of recommendation for these people is not so easy to answer. I think everyone has to test this for themselves individually. My personal opinion is that you can recommend Beyond Meat Burger can be absolutely and unreservedly recommended if you are in the mood for a burger.

The advantages are obvious:
ENVIRONMENT: Good for the environment as fewer resources are used for manufacturing (99% less water consumption, 93% less land consumption).
NO ANIMAL HURT: 100% vegetable ingredients
HEALTH: Non-GMO, meaning no genetically modified ingredients, no use of antibiotics or hormones as in traditional factory farming. In addition, the patties contain about half less saturated fat and no cholesterol.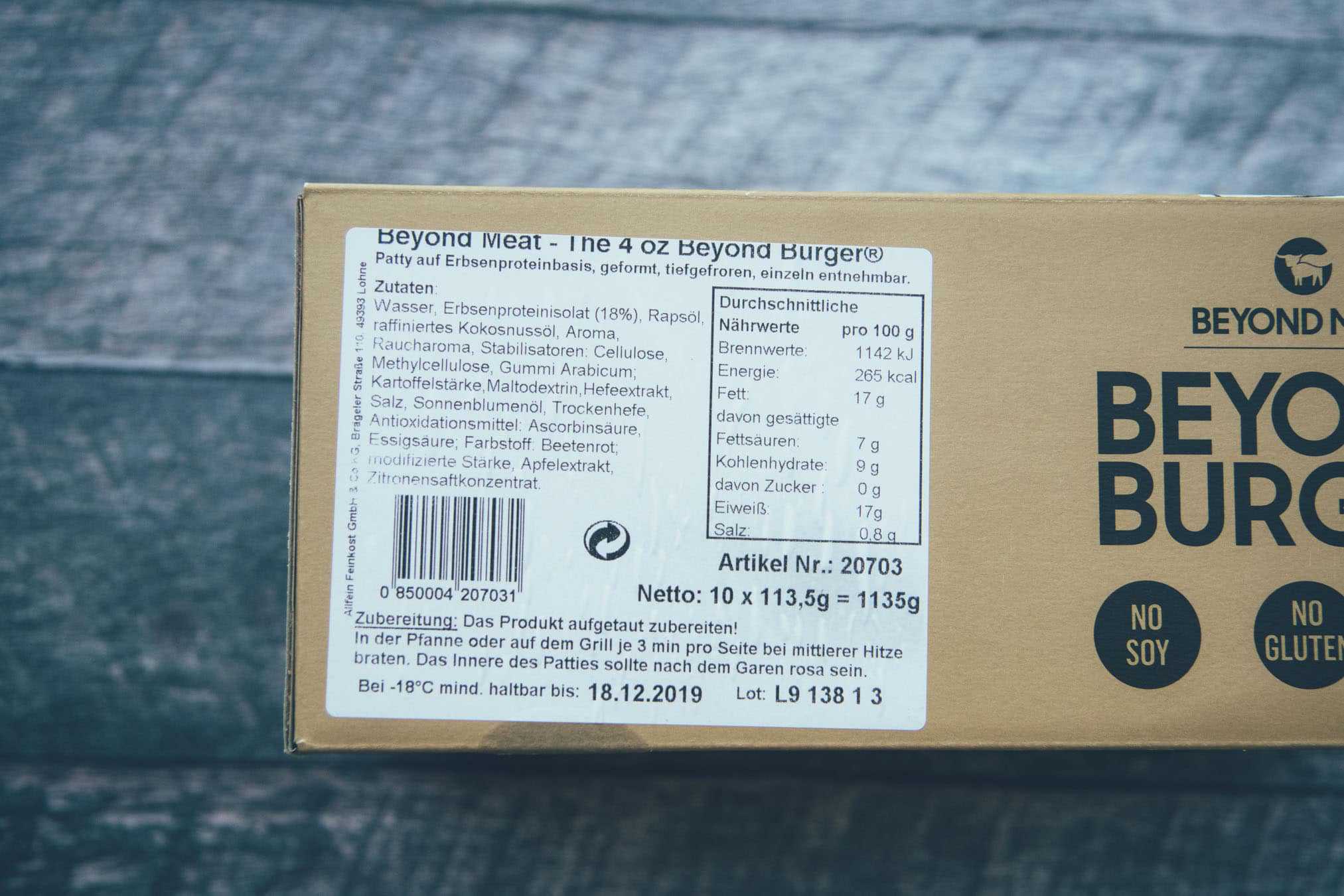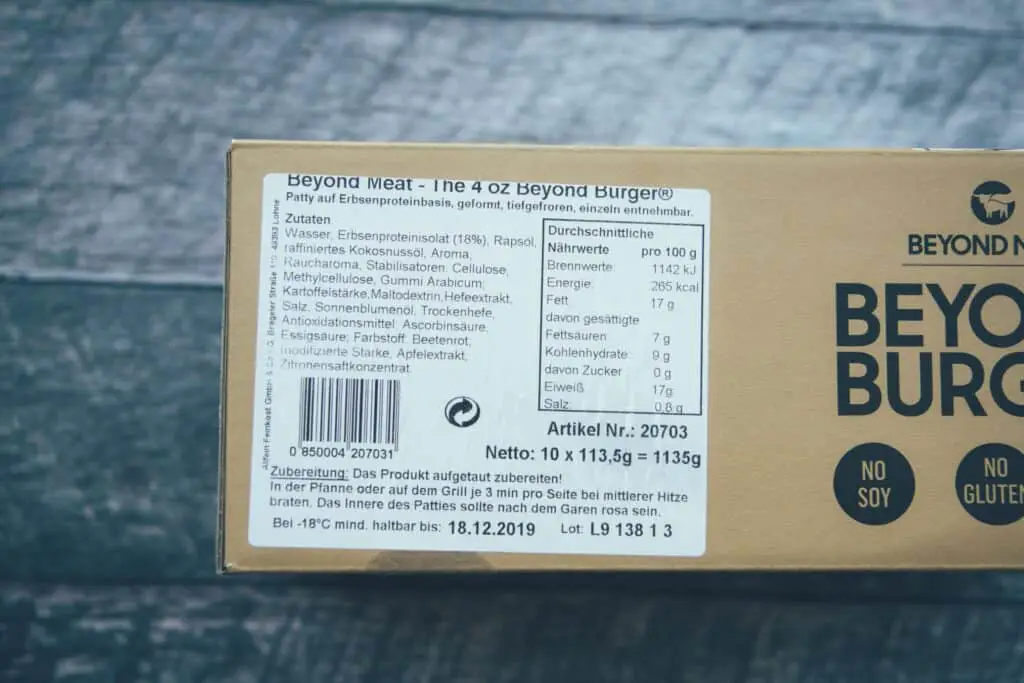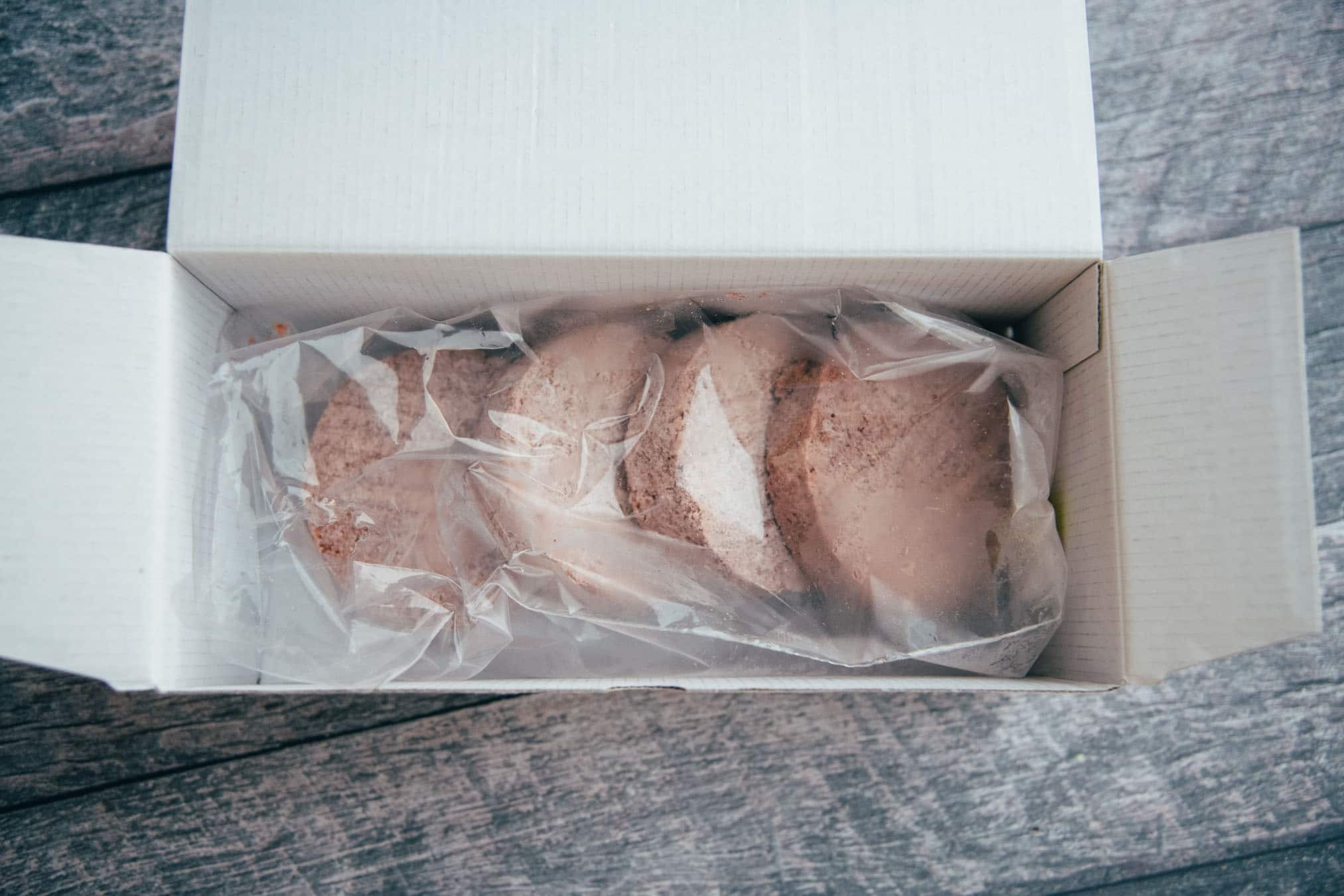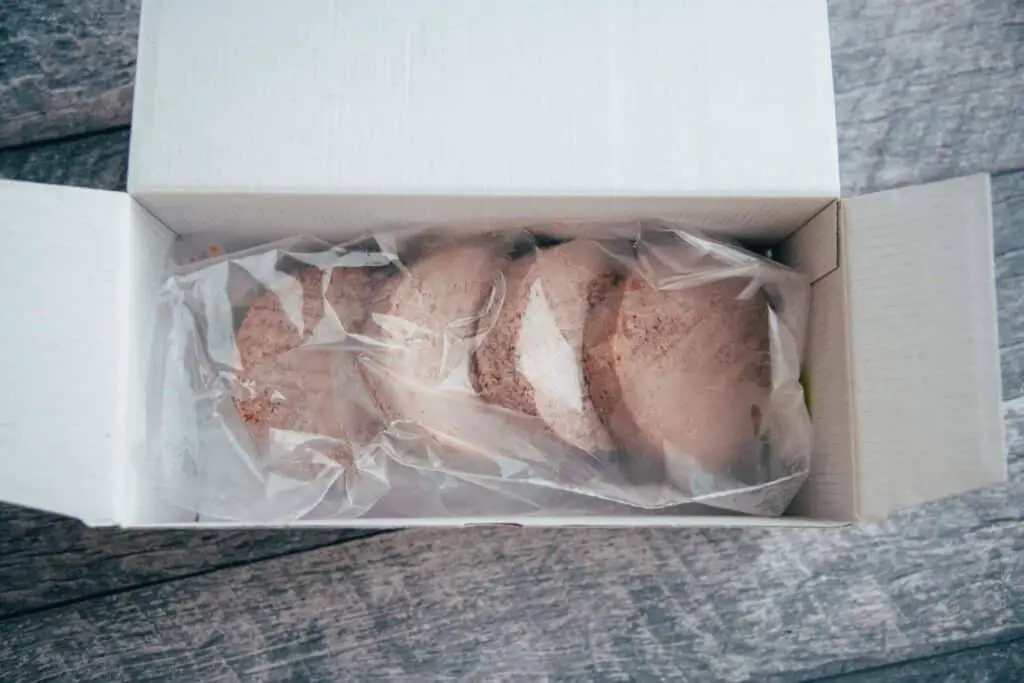 FAKE MEAT – and that is supposed to be healthy?
I have now often come across the criticism that the patties are vegan, but far from healthy. Since I am not a nutritionist, I can only give my own personal opinion. The fact is that the patties are NOT BIO . Since I usually buy almost exclusively organic, there is a mild point deduction for this. Then, of course, you will find the dear Coconut oil and various flavors on the ingredients list. Again, one can argue whether this is healthy or not.
The fact is that it is a very good alternative for People who like to indulge in fast food once in a while. Certainly I would not eat every day, but for the barbecue with friends, the patties are a unbelievably good alternative.
If you want to make healthy homemade burger patties you will find good recipes here!
Finally, I asked my friends to give a little feedback on how they found the burger:
Chris P. "The most perfect vegan pattie on the market right now!"
Andi B. "More climate friendly (except for the momentary transport route) burger delight – absolutely delicious! Three thumbs up!"
Anton A. "better than normal burger".
I look forward to your feedback, suggestions and opinions below in the comments…
Who wants to try his luck again, from tomorrow (15.6.19) there are the patties again at Lidl, or simply buy online.
Vegan burger recipes with charm
BE HAPPY. BE HEALTHY. BE VEGAN
NOTE: The BEYOND MEAT products used were purchased by ourselves!