FINALLY! I have been waiting for this moment for so long. Endless times I tested for the perfect recipe and finally it worked. I like to think back to when I presented my first Raw Blueberry Cheesecake to my mother-in-law at a garden party about 2 years ago. Cheesecake at a garden party. Proudly announcing that my husband and I are now vegan, I of course had my own Cake with it.
Vegan strawberry cheesecake – mother in law suitable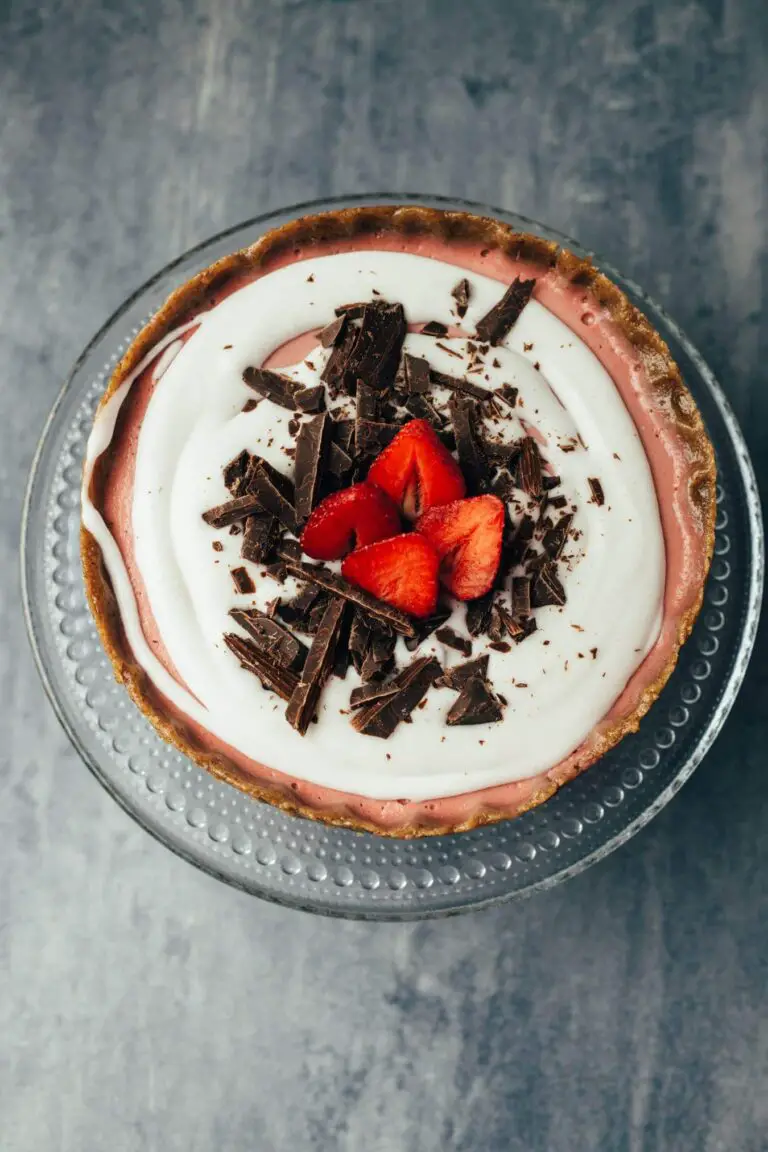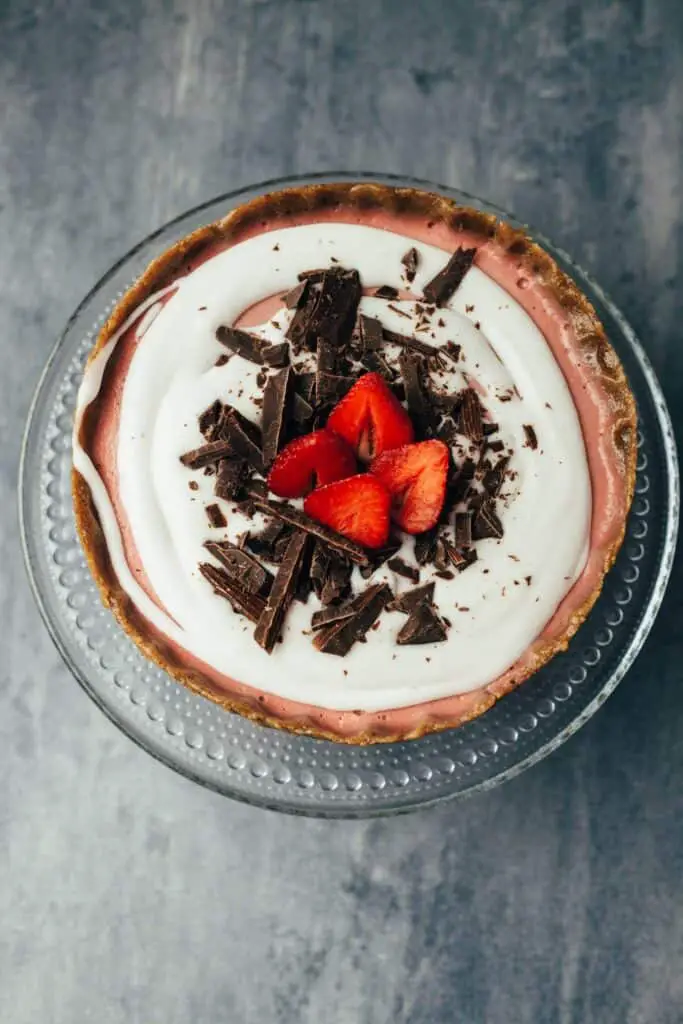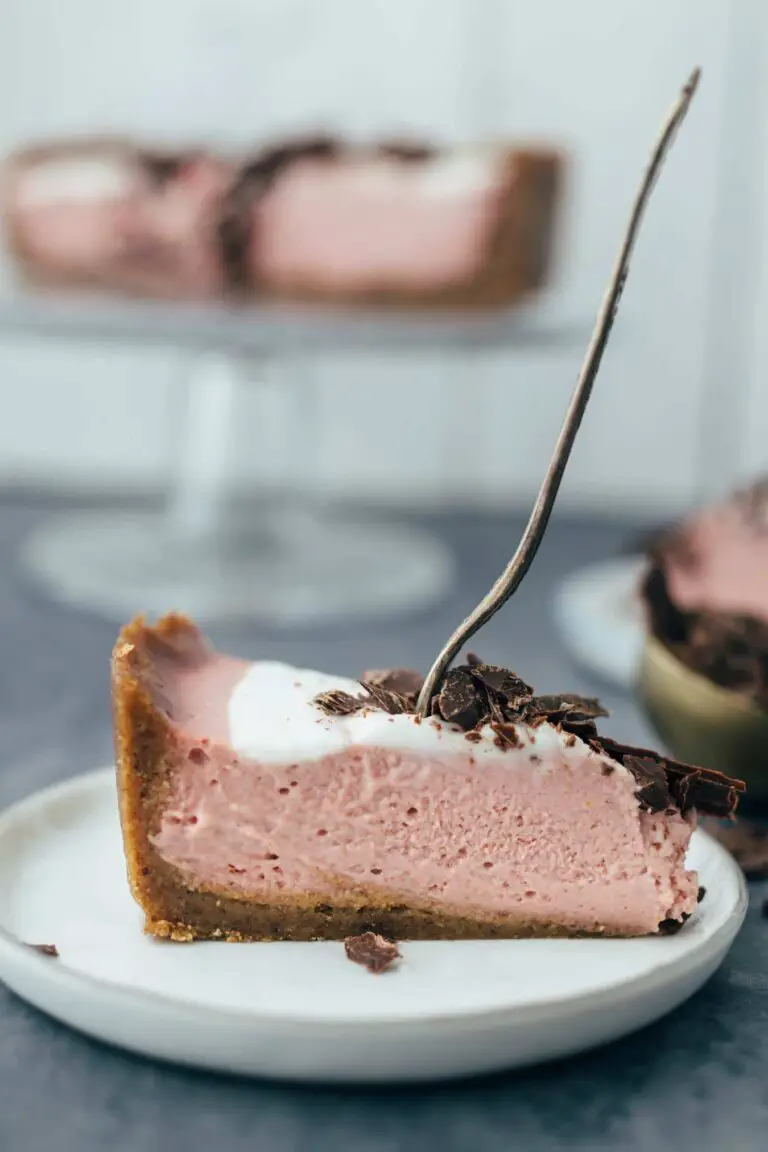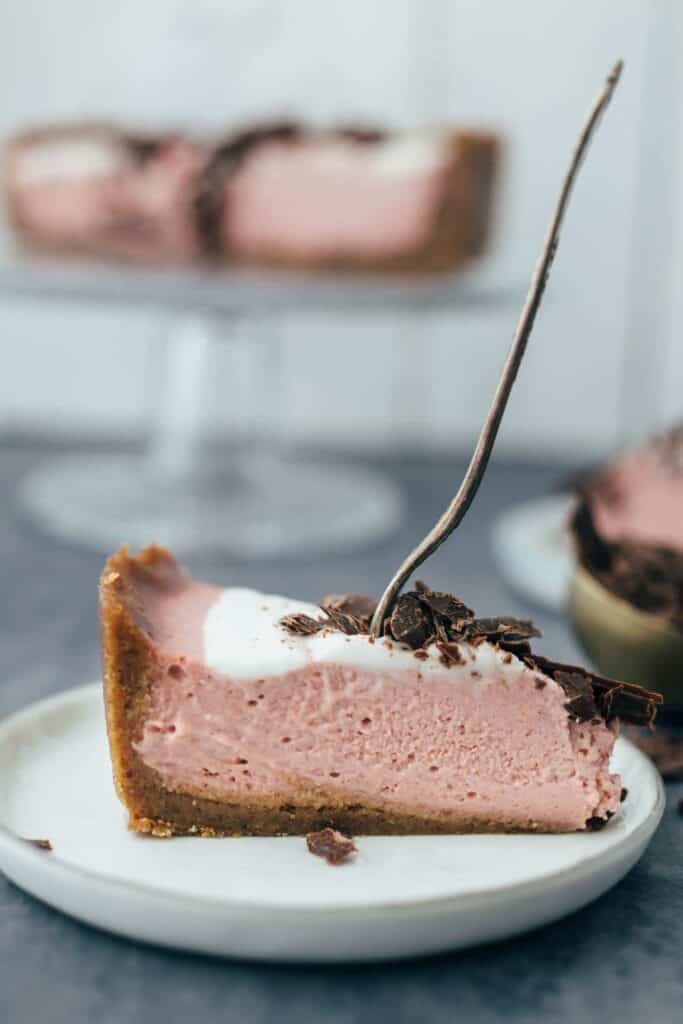 My plan was actually to collect a big praise, but then everything turned out differently. My Raw Cake looked extremely good, but then ran apart in all directions and onto my mother-in-law's blouse, among other things (yep, it was a blueberry pie). Anyway, there are a whole two years in between and today I am proud to present you my Geling-sure Raw Cheesecake recipe to be able to present.
Finally strawberry season – time for Strawberry Cheesecake
What makes a good Raw Cheesecake one? Let's start with the base, nutty-sweet it should be, consisting of dates and nuts. I use only Medjool dates, they are sweet, soft and thanks to the stickiness they ensure that the base holds together perfectly. Medjool dates, or also called king dates are a little more expensive, but every cent is worth it if the quality is right. You can find the link to my personal favorite dates below in the ingredients list.
Dates are incidentally also really healthy, because:
they are rich in vitamins A, C and B vitamins
contain important minerals such as potassium, calcium and magnesium
they contain more fiber than wholemeal bread
Important to know: I use a springform pan with 15cm diameter. This is the ideal size for a Raw Cheesecake, as it is much more compact and substantial than a conventional one Cake and therefore you will (most likely) eat a smaller piece of it.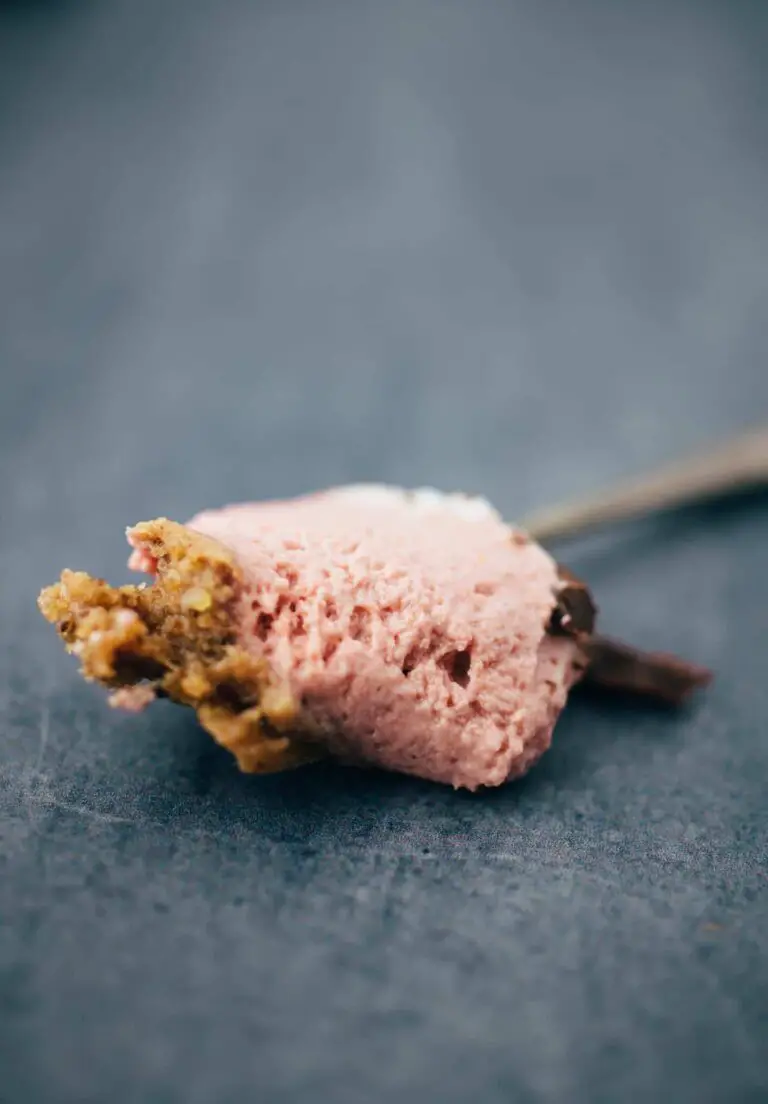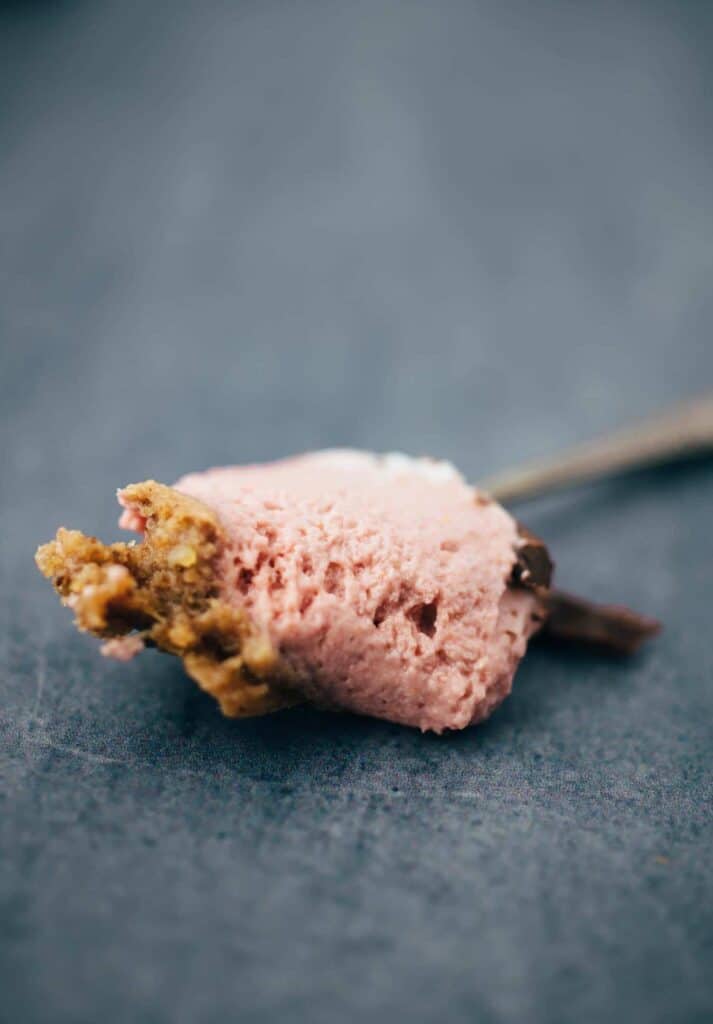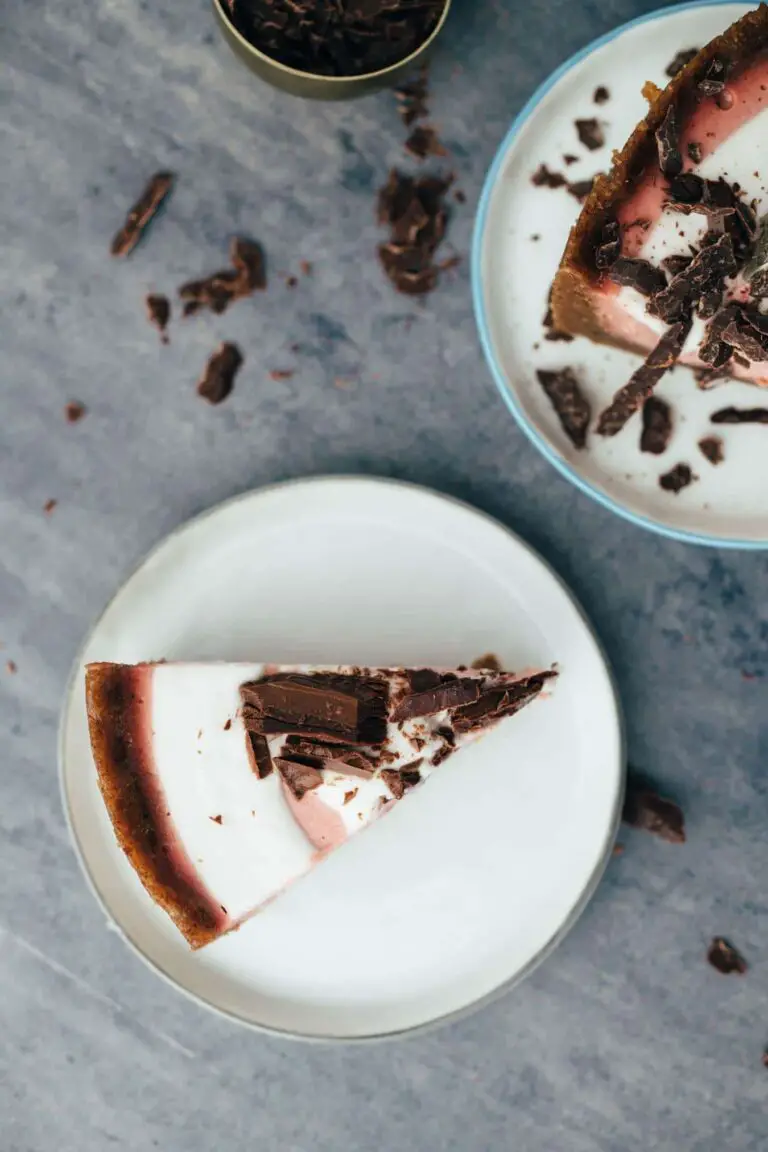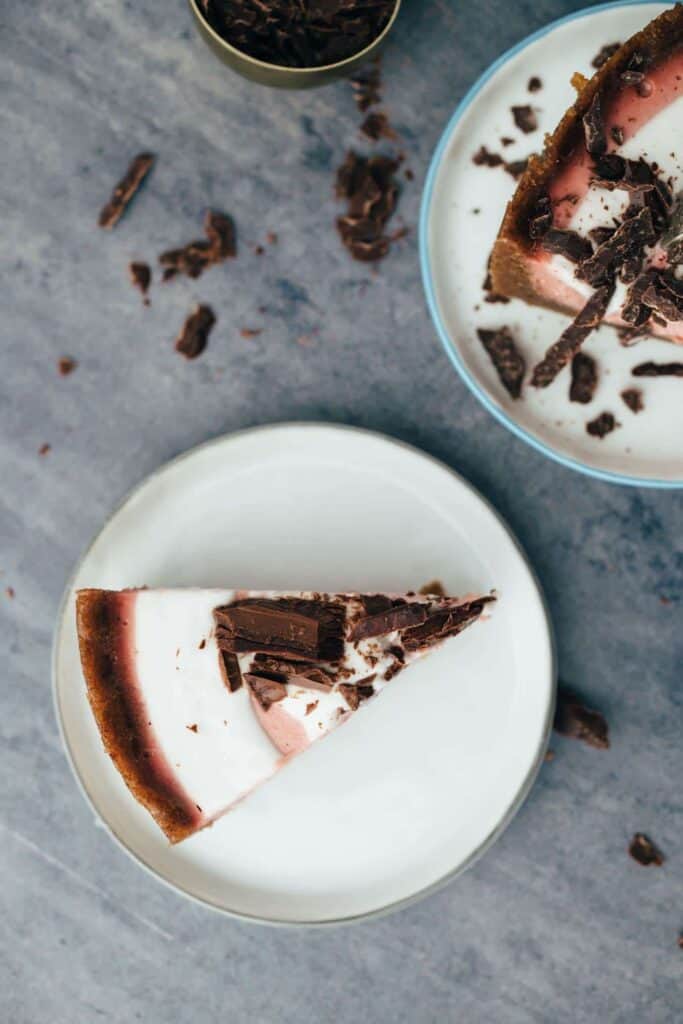 Moving on to the filling, which in my case consists of cashews, Strawberries , vanilla, lemon zest, lemon juice, coconut oil, maple syrup, coconut yogurt, carob bean gum (optional) and sea salt. Sounds delicious? Is delicious. But now a few tips to make it really work in the production.
The bottom: A good food processor is a must here. I broke two blenders (one of which was a stick blender) in the beginning and only really enjoyed making them when I bought a MagiMix (#nosponsoring)
The Cheesecake: soaking is the most important thing here if you don't have a high-powered blender. I have a Blendtec (#nosponsoring) and don't soak the seeds beforehand, as the blender has so much power that it gets the seeds wonderfully soft with enough liquid. If you soak the cashews beforehand, there are two methods. More about this at the bottom of the instructions.
The Binding: The Raw Cheesecake doesn't necessarily need extra binding, but I discovered by accident what makes the cake almost perfect. Perfect in the sense that you can leave it in the fridge without "tiling". It is often the case with raw cakes that they run away from a certain temperature. This meant that he was either half-frozen and rock hard, or too soft me. What helps? Tapioca starch! 2 tablespoons of it mixed in and it becomes just brilliantly creamy and irresistible.
Perfectly fits a topping with Coconut cream chocolate shavings or, if you want it to be really healthy, cacao nibs. As a drink I find a Golden Milk super tasty or just a nice simple espresso.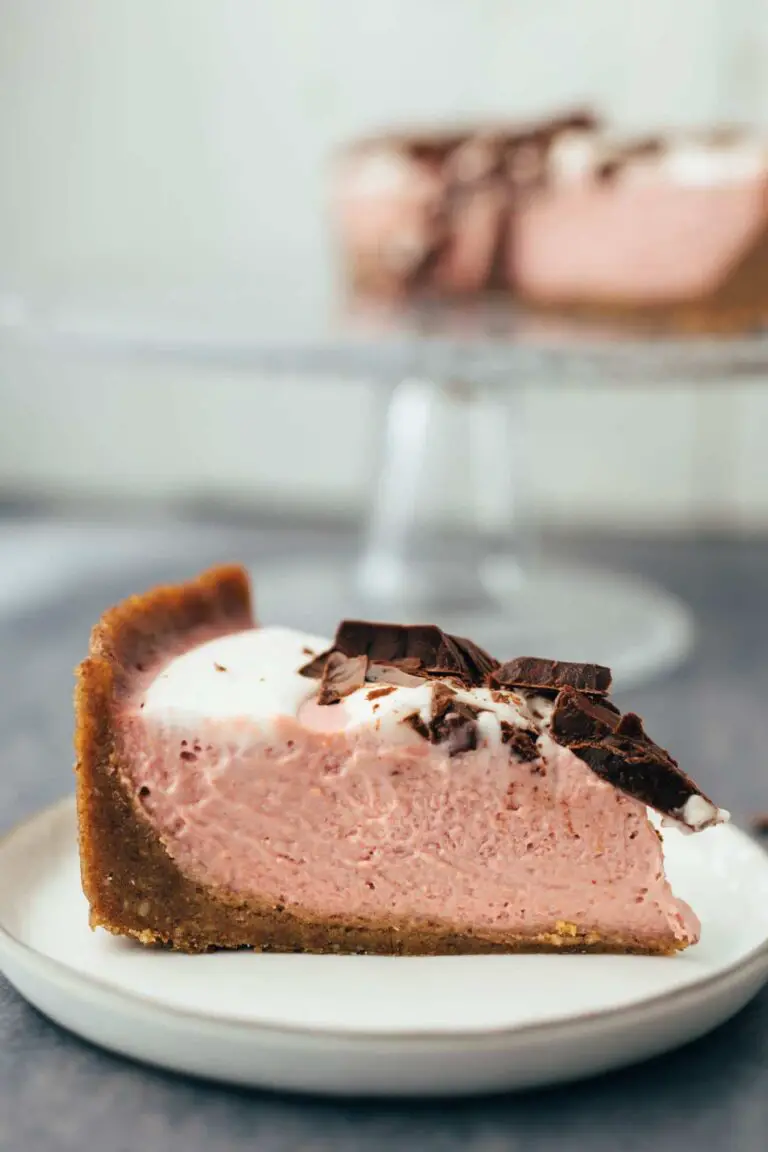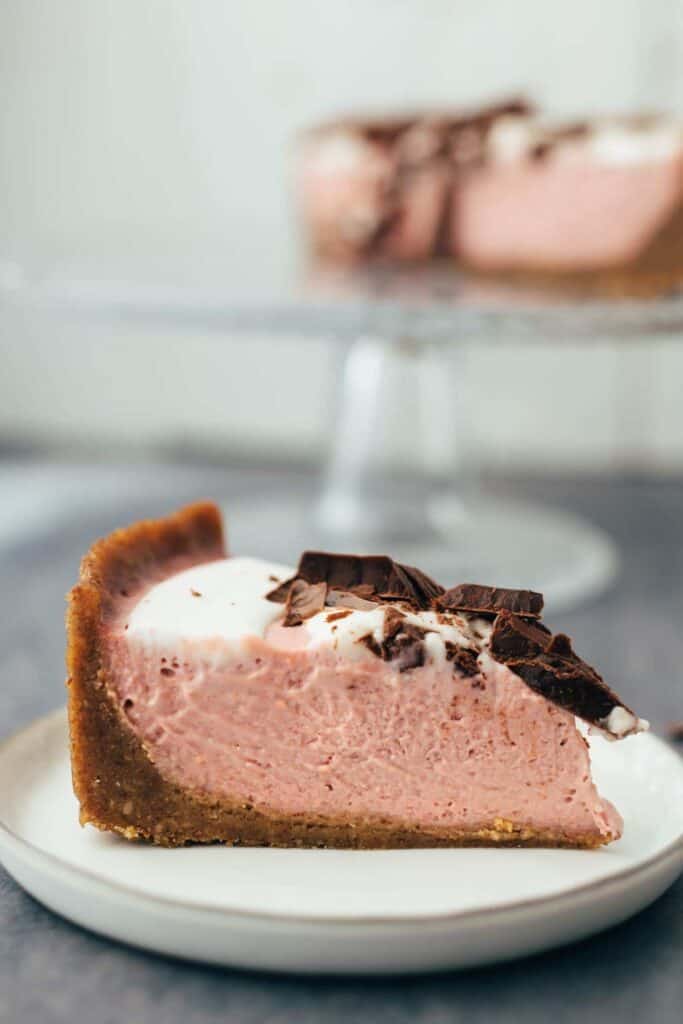 I hope you now have a desire for a delicious piece of Raw cheesecake. If yes, then I wish you much fun with the "Nachbacken" and of course about a rating at the bottom of this page. If you post a picture, use the hashtag #veganevibes.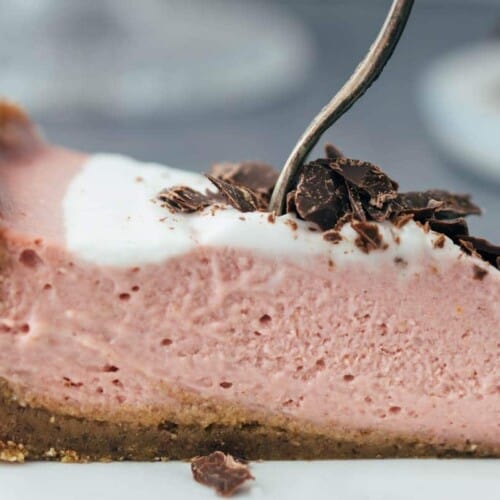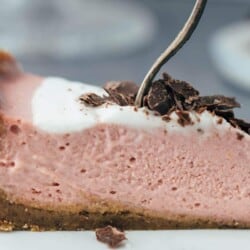 Vegan Strawberry (Raw) Cheesecake
A delicious raw cheesecake with a base of nuts and dates, filled with a creamy "Strawberry Cheese" based on cashew nuts.
AUTOR: VEGANEVIBES
Toppings (optional):
Chocolate rasps

or cocoa nibs for an even healthier option
Anleitung 
Line a 15cm diameter springform pan with baking paper. I only cover the bottom with baking paper and leave the sides blank.


FOR THE BOTTOM process all ingredients with a food processor to a uniform, slightly sticky mass. If the dates are very dry, add a few drops of hot water. With wet hands, press into springform pan until bottom and sides are evenly lined. Place in the freezer.

155 g mixed nuts,

280 g Medjool dates,

1 Pinch sea salt

FOR THE FILLING put all the ingredients in a high-powered blender and blend with the until a homogeneous cream. Season to taste and as a final step (optional) mix in the tapioca starch for a better binding.

150 g Coconut yogurt or another vegetable yogurt,

250 g fresh organic strawberries,

120 ml maple syrup,

½ tbspn ground bourbon vanilla,

60 ml Lemon juice,

Grated zest of one organic lemon,

15 ml Coconut oil,

1 Pinch sea salt,

Optional: 2 tsp tapioca starch (update 5.7.18),

180 g Cashews

Remove the base from the freezer and pour in the filling. If using locust bean gum, allow to thicken at room temperature for about

30 minutes

, cover and then place in the freezer. Leave in freezer with or without carob bean gum for at least 6 hours.

About

30 minutes

before serving, remove the cake from the freezer and let it thaw at room temperature. Run a smooth cake knife once around the outer edge, if it has not been lined with baking paper. Cut into 10 pieces, decorate with desired toppings and enjoy!

Coconut cream,

Chocolate rasps

Tastes best semi-frozen and lasts up to 5 days in the refrigerator or 1 month in the freezer.
Nährwertangaben
Serving:
1
Piece
Calories:
333
kcal
Carbohydrates:
41
g
Protein:
7
g
Fat:
17
g
Saturated Fat:
4
g
Cholesterol:
1
mg
Sodium:
12
mg
Potassium:
500
mg
Fiber:
4
g
Sugar:
28
g
Vitamin A:
55
IU
Vitamin C:
17.1
mg
Calcium:
71
mg
Iron:
2.1
mg