Hello dear Foodies,
It's that time again and Christmas is just around the corner. I am really looking forward to this year's festival and especially the good food.
Maybe you're also looking for a simple and delicious menu to treat yourself and your loved ones? If so, I'm sure I have some tasty suggestions for you. In this post, I've put together a menu that you can recreate just like this. If my suggestion doesn't sound so enticing to you, I invite you to browse the Christmas Roundup. Here you will find everything the vegan heart desires. Chic vegan roasts, sauces, appetizers and delicious desserts.
Otherwise, I wanted to announce you still absolutely the latest news! My first book will be published on 17.1.2022 and I can hardly wait. More than 70 plant-based recipes paired with tips and tricks for growing sprouts, fermenting, yoga exercises, and more. Click here to go directly to the book, which you can already pre-order.
On that note, I wish you and your family a wonderful holiday season and a happy Veganuary!
Merry plantbased X-Mas,
Caro
---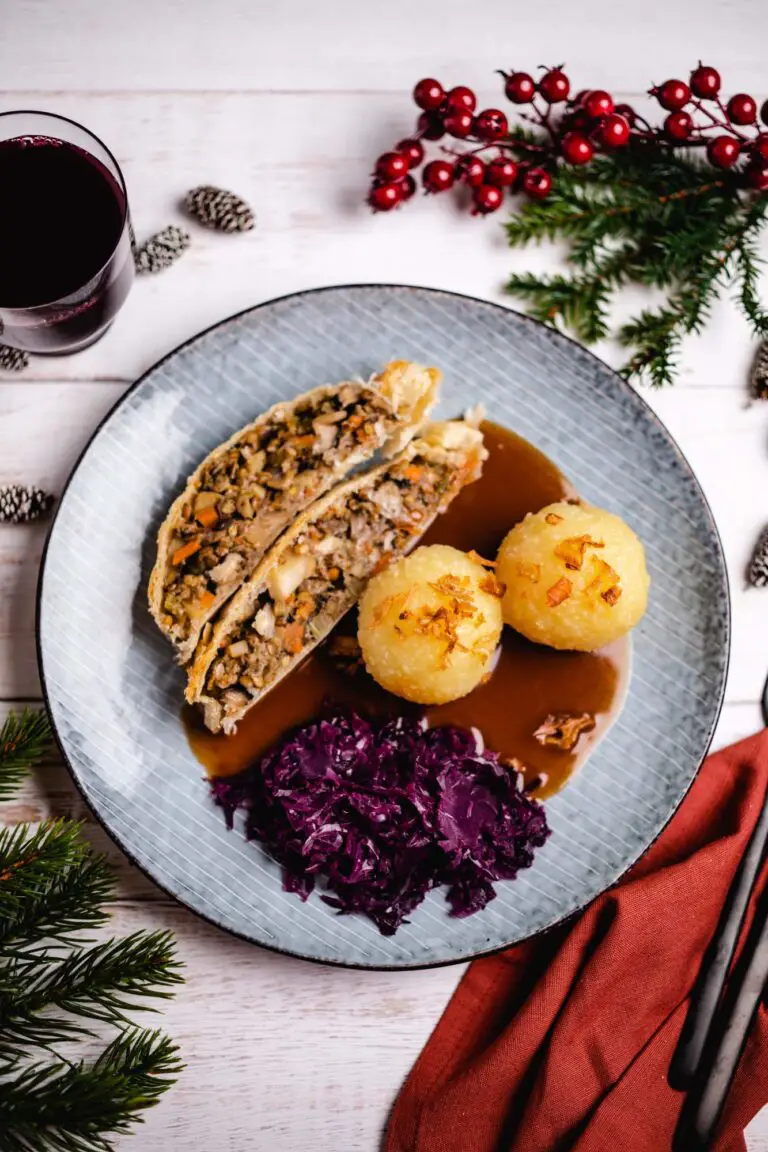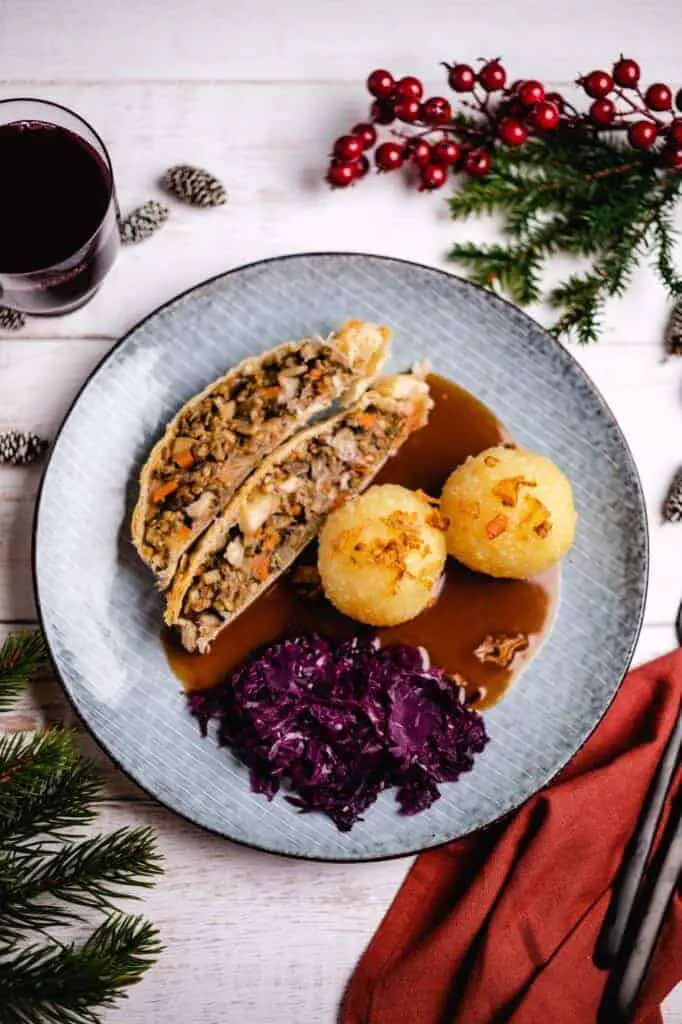 I wish you Merry Vegan Christmas
Your Caro