Extremely, madness, Boah, ne or, mmmmmm, delicious, can I have another coconut macaroon? I had actually not promised too much when I handed these little white beauties to my family for testing. What and they are without egg and so easy to make? That's exactly how it is, so I definitely don't want to deprive you of this simple and delicious recipe.
vegan coconut macaroons with only 5 ingredients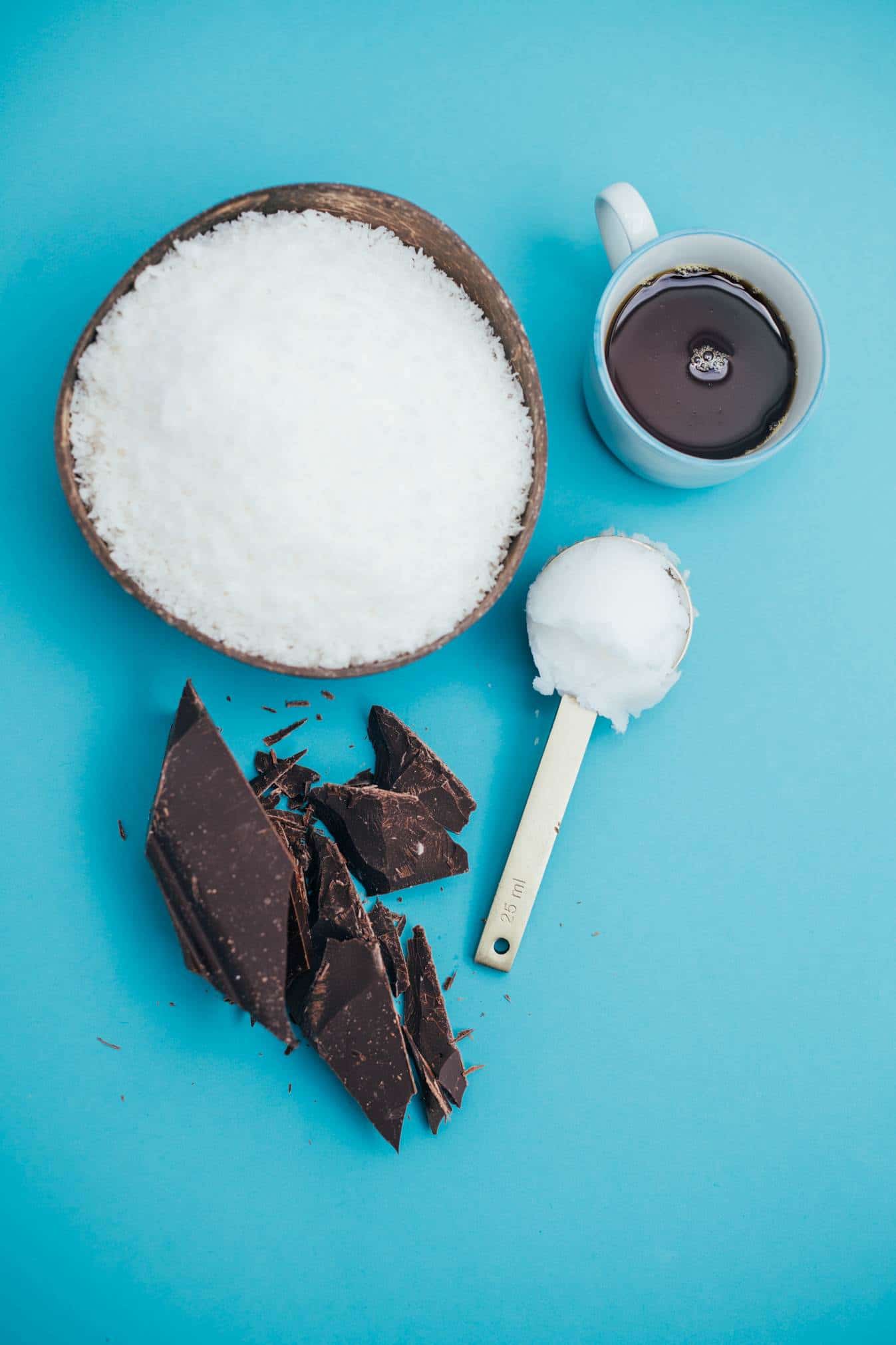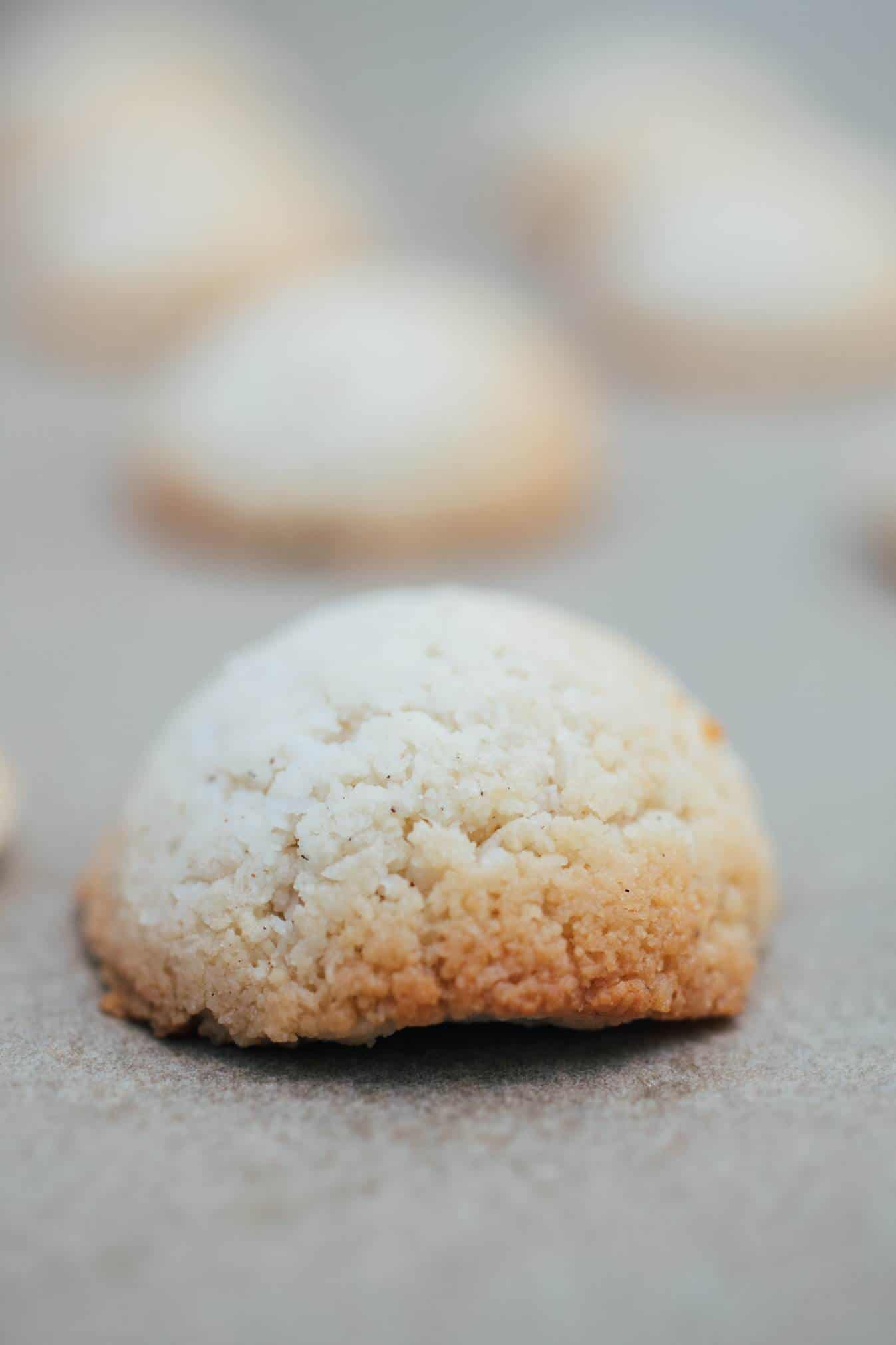 Did you know that classic macaroons are made of condensed milk and egg? I don't find the very thought of it particularly delicious. Condensed milk, in particular, honestly always reminds me of a classic coffee party at my grandma's house. It may well be that it still has its justification in this generation, but I tend to prefer healthy and above all plant-based ingredients.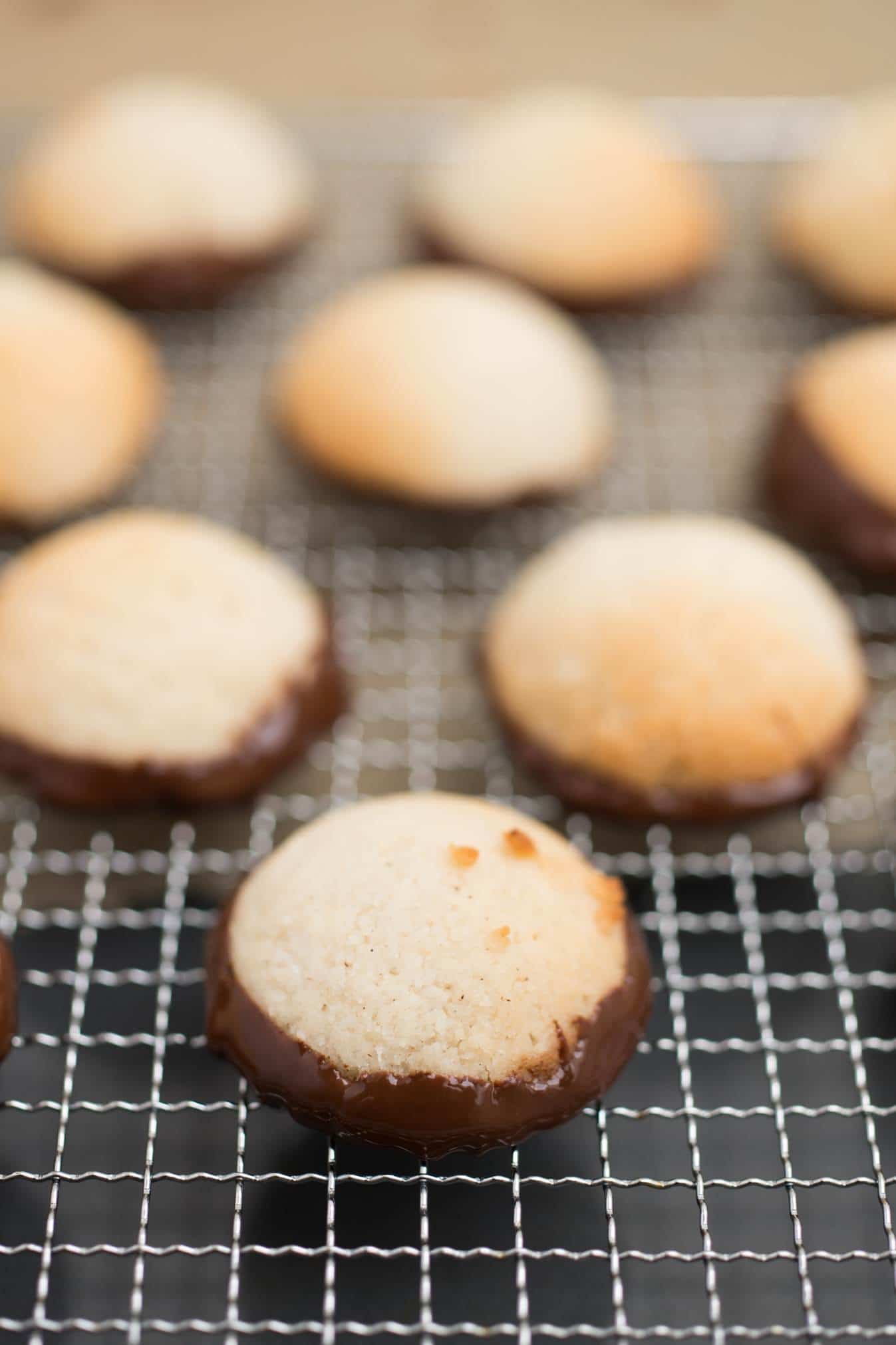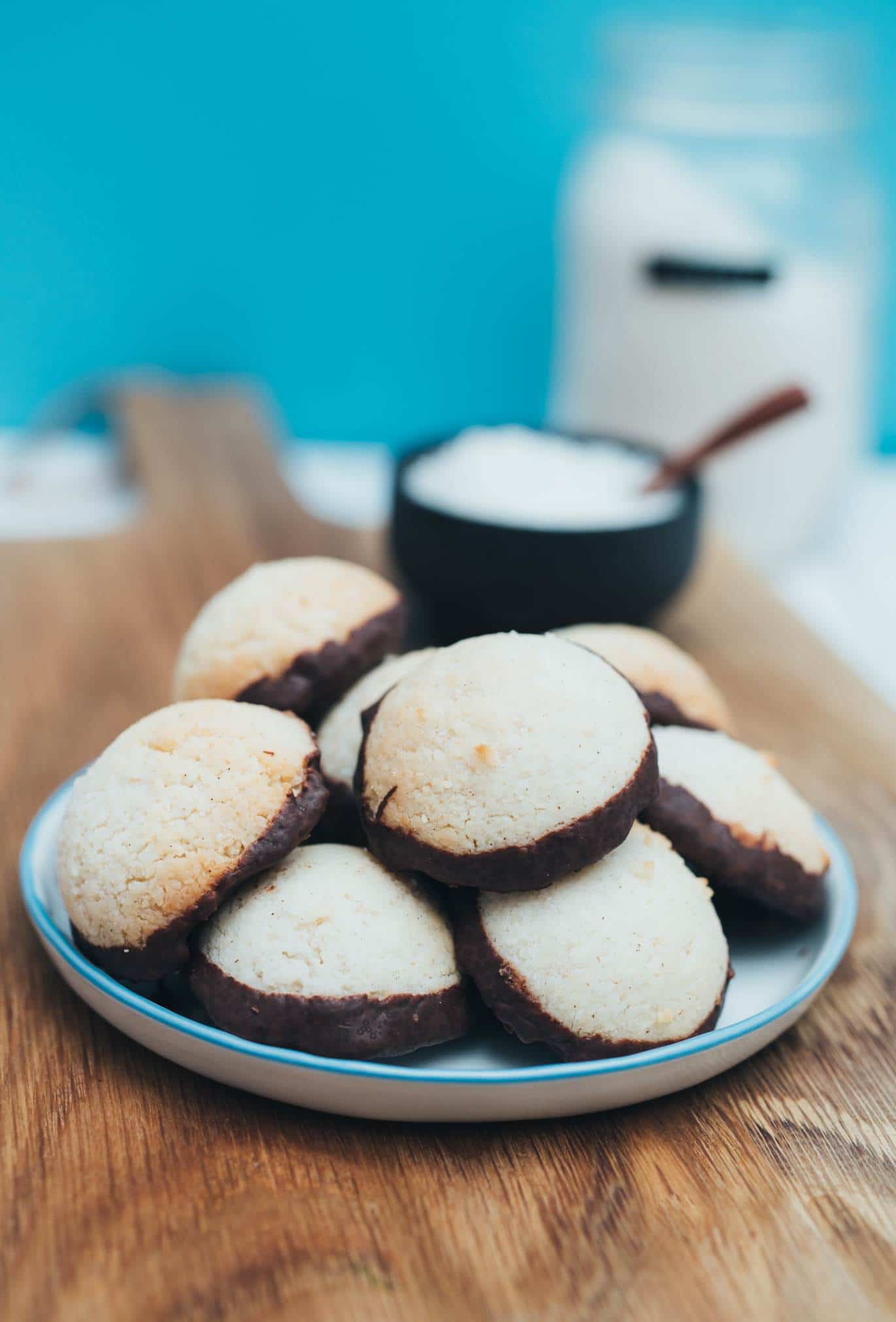 Another advantage? You need only 30 minutes from start to finish. The first step is quite simple, because your food processor will do the work for you and process the coconut flakes to a fine, almost creamy consistency. Coconut flakes into a fine, almost creamy mass, which can then be wonderfully shaped.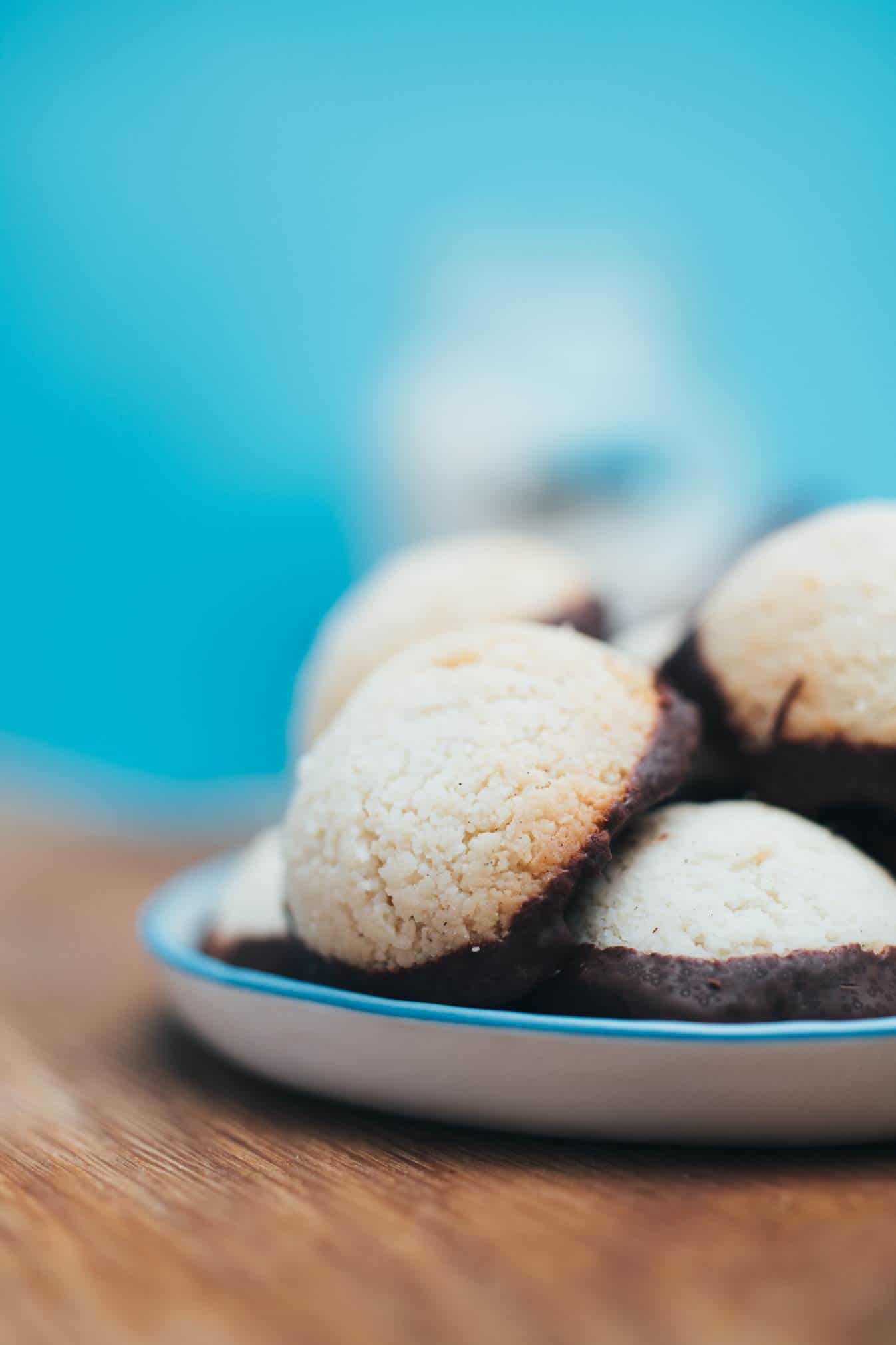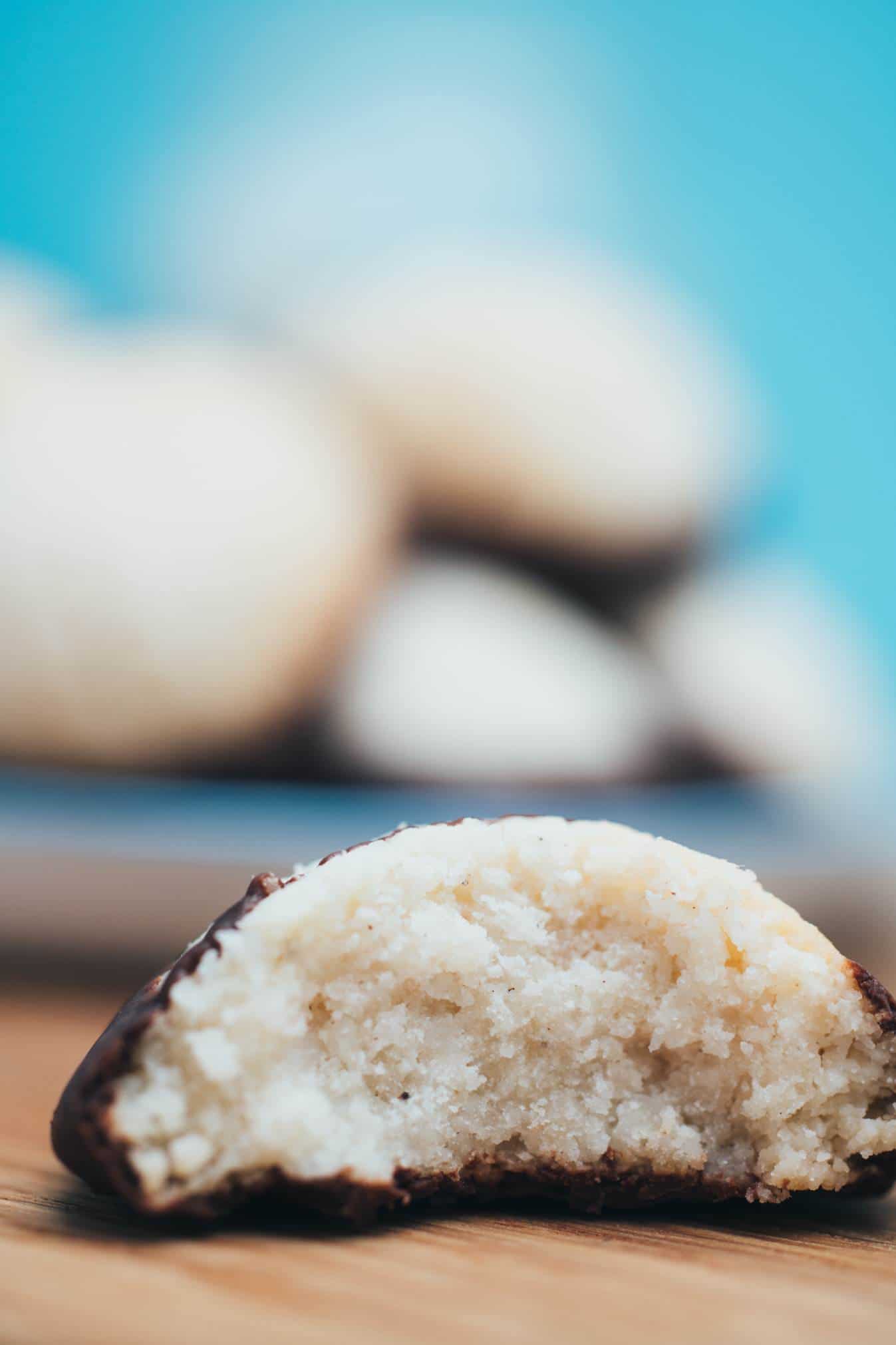 Once the base is ready, it is rolled into shape and off to the oven. Here are baked crispy, but remain soft inside and caramelize slightly on the bottom. And the fragrance? That alone is why I love baking.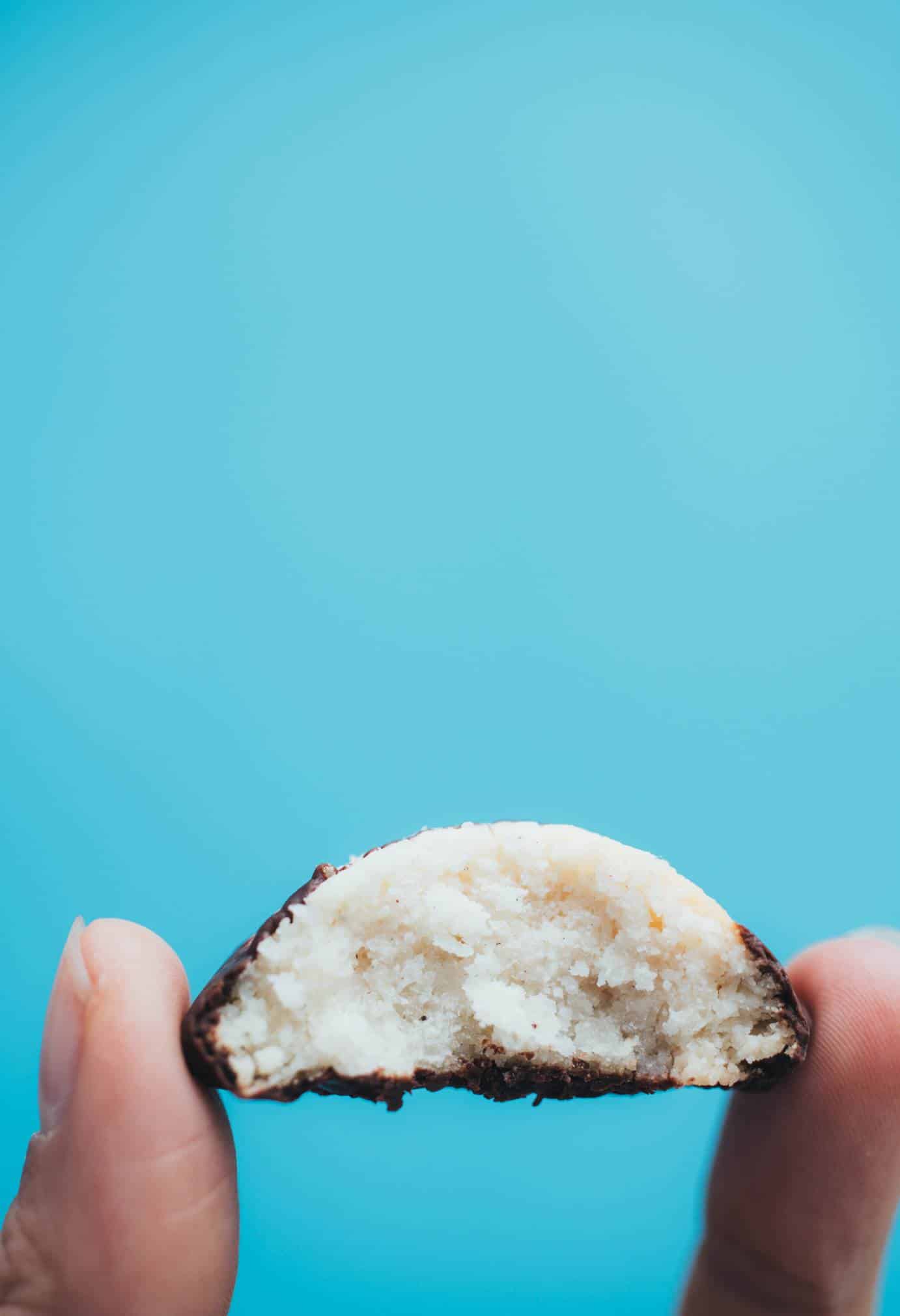 My tips to make the coconut macaroons really succeed:
Be sure to preheat the oven and use a permanent baking mat or baking paper.
MIX coconut flakes REALLY WELL until they are almost a little mushy. Too little mixed and they don't really hold together well. I use my Blendtec Twister Jar for this.
When processing, press the coconut macaroons into shape with a little pressure, I use a portioning spoon for this. If they are formed too loosely, they will not hold together.
Let cool!!! This is the most important step, the macaroons must cool well. I ALWAYS leave them overnight or put them in the fridge for a few minutes. When they are still warm and further processed, they break apart. So please be patient.
Now only one is missing Chocolate layer and ready are the black and white coconut beauties.
The simple coconut macaroons are:
Pleasantly sweet
Vanilla
chocolatey
Inside soft
Outside crispy
Easy to manufacture
Perfect as a gift in the Christmas time or as a surprise for Valentine's Day. I wish you a lot of fun with the Nachbacken and am happy about a review at the bottom of this page. If you post a picture, use the hashtag #veganevibes.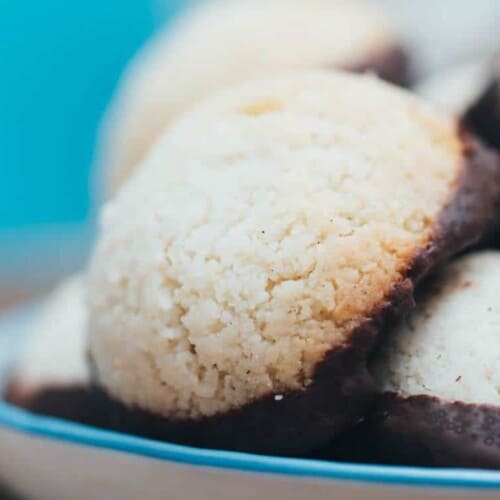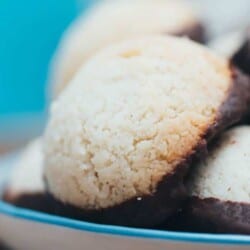 Simple vegan coconut macaroons (5 ingredients)
Super delicious, easy to make coconut macaroons, ready in 30 minutes from start to finish. Simple and quickly made.
AUTOR: VEGANEVIBES
Anleitung 
Preheat oven to 175 degrees and lightly grease a baking sheet. Alternatively, line with a permanent baking mat or baking paper, but the bases will not brown or caramelize as much.

Place coconut shreds in a food processor and blend on high speed until shreds have broken down a bit, become creamy, and most importantly, malleable. This step is important!!! If the coconut flakes are mixed too short and are not creamy, they can not be formed well. Caution!!! Do not mix too long, otherwise you will get coconut butter. That would be one step too many.

Add maple syrup, coconut oil and vanilla and mix well again.


30 ml maple syrup,

10 g Coconut oil,

¼ TL Bourbon vanilla ground

Portion with a tablespoon (for 10 pieces) or a teaspoon

(for 20 smaller pieces

) and shape into a ball in your hand. TIP: Press coconut macaroons together really well so that they form a hemisphere like in the picture. I use a portioning spoon for this.

Bake for

8-10 minutes

until the ends are nicely browned. Remove from oven and let cool completely. TIP: Let coconut macaroons really cool completely, if processed warm they will crumble. I often just let them sit overnight or put them in the freezer for 10 minutes before decorating them with chocolate.

Carefully melt chocolate in a water bath and dip the bottoms of the macaroons in chocolate. Let set on a draining rack or baking paper.

75 g dark vegan chocolate

The macaroons will keep for a few days on the cookie sheet. For longer storage, seal airtight and store in a cool, dry place.
Notizen
NOTES /HELPFUL ACCESSORIES:
Nährwertangaben
Serving:
2
Macaroons
Calories:
116
kcal
Carbohydrates:
5
g
Protein:
1
g
Fat:
10
g
Saturated Fat:
8
g
Sodium:
5
mg
Potassium:
102
mg
Fiber:
2
g
Sugar:
2
g
Vitamin C:
0.2
mg
Calcium:
8
mg
Iron:
0.9
mg